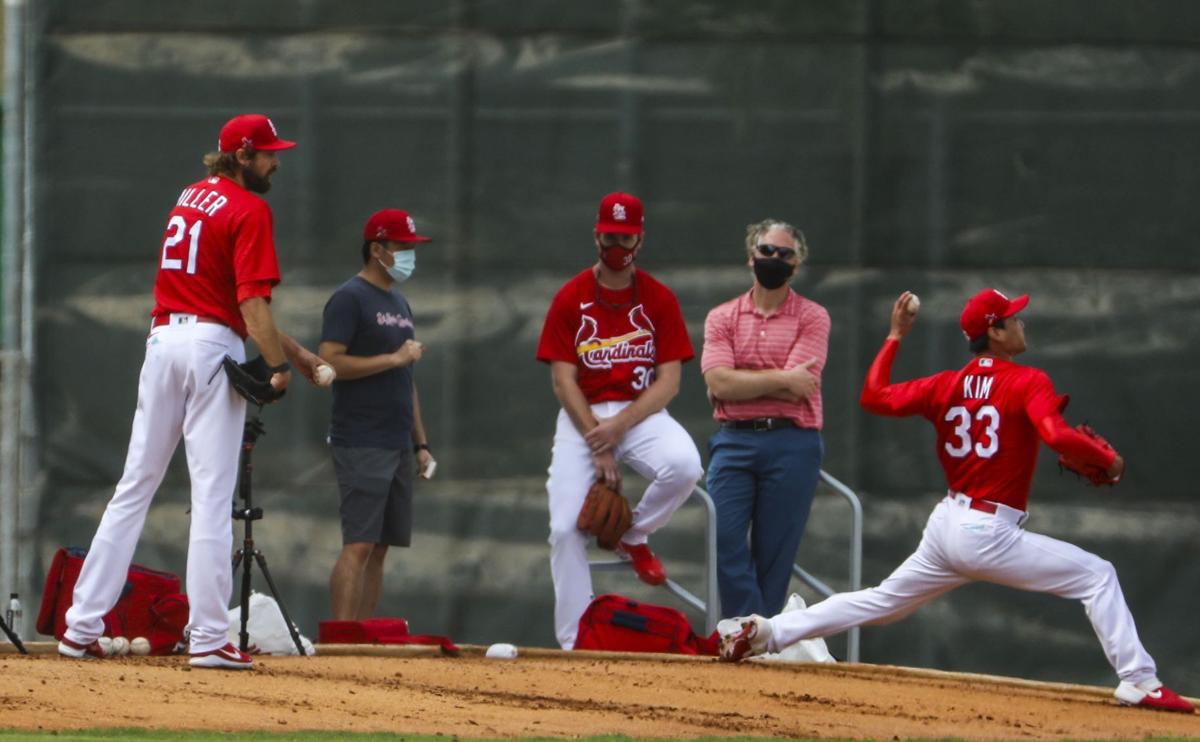 JUPITER, Fla. — It was announced this past week that Cardinals lefthander Andrew Miller was late in reporting to camp for personal reasons, bringing to mind the death of his grandmother a couple of springs ago, which caused Miller to miss time here.
This February, the personal reasons did not translate to anybody being seriously ill although someone was confined to quarters in Tampa, Florida. It was Miller himself.
Although no Cardinals tested positive for coronavirus on the intake testing conducted when the players got to camp, Miller said on Tuesday that he had tested positive 10 days before reporting to camp. He said the only symptom he had of note was that his sense of smell was gone for a while but he spent a week-plus quarantined in the guest room of his house.
Miller said he felt all right now and that no one in his family had been affected nor anybody he knew.
"I think I got really lucky," said Miller. "I don't know how I got it. I don't believe I passed it along to anybody in my family. My contacts were very limited but it sounds like everybody got through and I'm the only one I know that got it. I'm glad to get a clean bill of health.
"I do have some very minor fatigue, basically from being shut down. As much I would prefer not to have been infected with COVID, it's over and done with and, in a sense, maybe one less thing to worry about since it appears I've come through the other side pretty good."
Since he tested positive before he got here, no one in the Cardinals' family is at risk either. Thus, as manager Mike Shildt put it on Tuesday, Miller — along with Korean veteran Kwang Hyun Kim, is being treated as "a pace car," early in camp with no need to go at top speed yet. Neither faced hitters on Tuesday, throwing bullpen sessions instead, as did Jordan Hicks, who hasn't pitched competitively for 20 months but was throwing with gusto.
"Shildty saw I was a couple days behind just going through the quarantine process," said the 35-year-old Miller, who may be the only active player in the majors to have been in the big leagues in each of his professional seasons, which is number 15 so far for Miller.
"There's no reason to push it at this point," Miller told the Post-Dispatch by telephone. "I'm not exactly fighting for a spot or trying to prove anything. I'm assuming he is just referencing that it would be silly to be so aggressive in trying to play catch-up that you actually do set yourself back and have it affect your season or your ability to be ready on time.
"There's plenty of time to build up. But I was very happy with today and looking forward to getting back on the mound in a couple of days. Part of me — and I assume it's everybody — wishes we could stand on the mound and throw just basically with no end but that's not the way it works with our bodies."
Miller said he knew he hadn't been perfect in trying to follow all the rules of staying safe from the virus.
"It is everywhere and by no means am I saying that I was completely sheltered," he said. "Here in Florida we have a pretty loose set of limits on what we can and can't do. My son is in Little League and I'm enjoying the outdoors and somehow it got into me. It got around the mask that I was or wasn't wearing at the time.
"I thought I did a pretty good job of protecting myself. The vaccine is right around the corner but I didn't quite make it there. We're all dancing kind of the fine line of what risks we're willing to take.
"I'm as guilty as anybody," Miller said, "not wanting to wear a mask and going out to eat like we used to. I'm looking forward to having widespread vaccinations and leading the way back to life as we used to know it and look forward to having again."
Miller said the hardest part of his recent trail was "isolating away from my family. It's not a lot of fun staying in the guest room and avoiding your kids and your wife," he said.
"But I guess we had a good experience with that last year (the club was quarantined in Milwaukee for six days), sitting on the bed watching TV and getting a chance to read a bunch of books."
Miller had to be served his meals at home while he was in quarantine and he said, "It might have appeared to my wife that I was on vacation. It eliminated my ability to help out around the house and do the good stuff — the cooking, the cleaning, the playing with the kids. But it was the right thing to do and I managed to keep them healthy and safe from it."
And, from here on out, he'll be wearing that mask as often as possible. An executive subcommittee member of the players' association, Miller said, "That's expected of us — to be very diligent with that this year, for lack of a better way of saying it.
"You know what? Masks work. That's what we have to take away from the evidence we saw from our season last year. One of the easiest, most efficient ways to keep people safe and eliminate spread is masks. It's something that's here to stay for the time being."
Miller's career began in 2006 with Detroit, which drafted him in the first round that year. "It hasn't always been smoothing sailing, but it's been quite an experience," said Miller, whose Cardinals contract vested for a third season at $12 million when he reached a certain appearance total last year after he had to overcome a mysterious nerve-related arm malady from spring training.
"I wouldn't trade it for anything in the world. I don't know that I'd change out a single day." he said.
Asked if he saw the end of his career approaching soon, Miller said, "My goal is to finish up this year in a dogpile (after winning the World Series). I don't have to worry about that other stuff."
Miller said he could draw on the experience and wisdom of two even older Cardinals, meaning Adam Wainwright (39) and 38-year-old Yadier Molina.
"But," Miller said, "I'm not completely blind to the fact that I am getting older and the game is getting younger. My ability to do what I expect of myself isn't always going to be there.
"The clock is ticking on all of us."
Photos: Day 2 of Cardinals spring training full-squad workout
Second day of Cardinals full squad workouts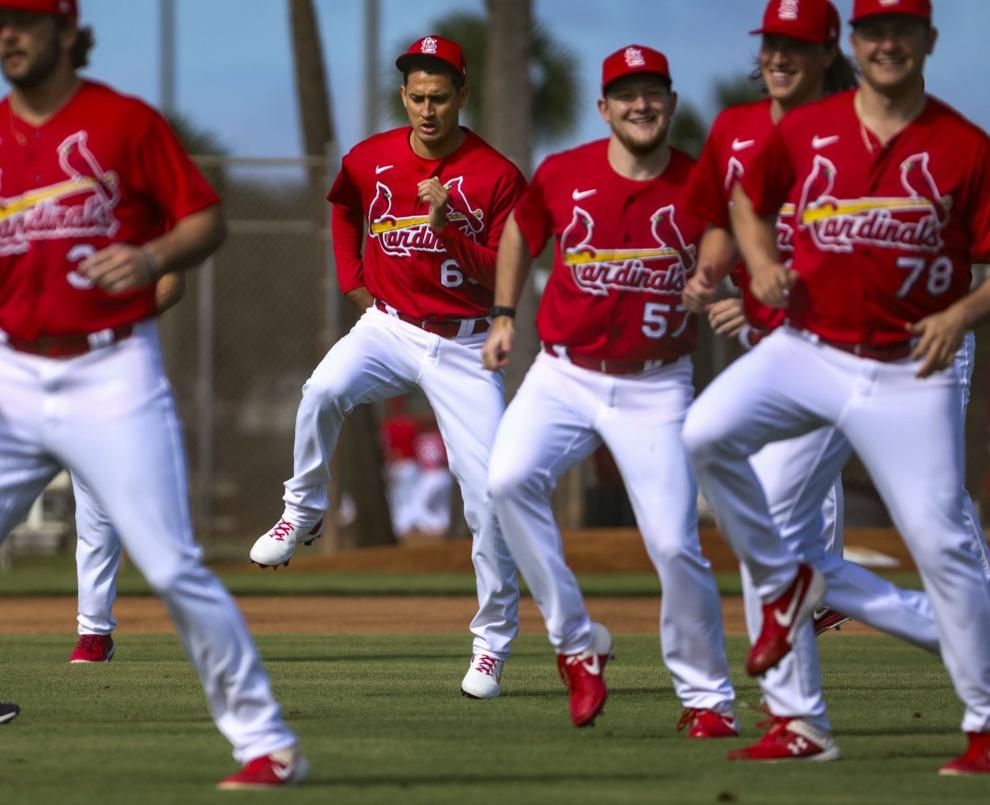 Second day of Cardinals full squad workouts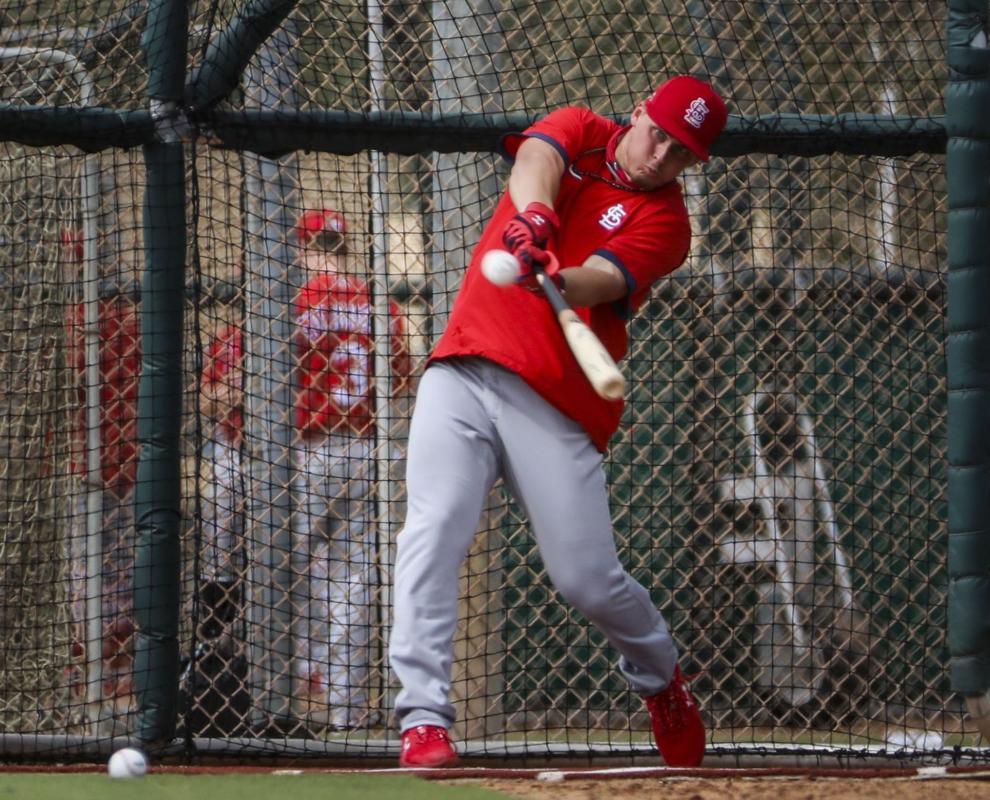 Second day of Cardinals full squad workouts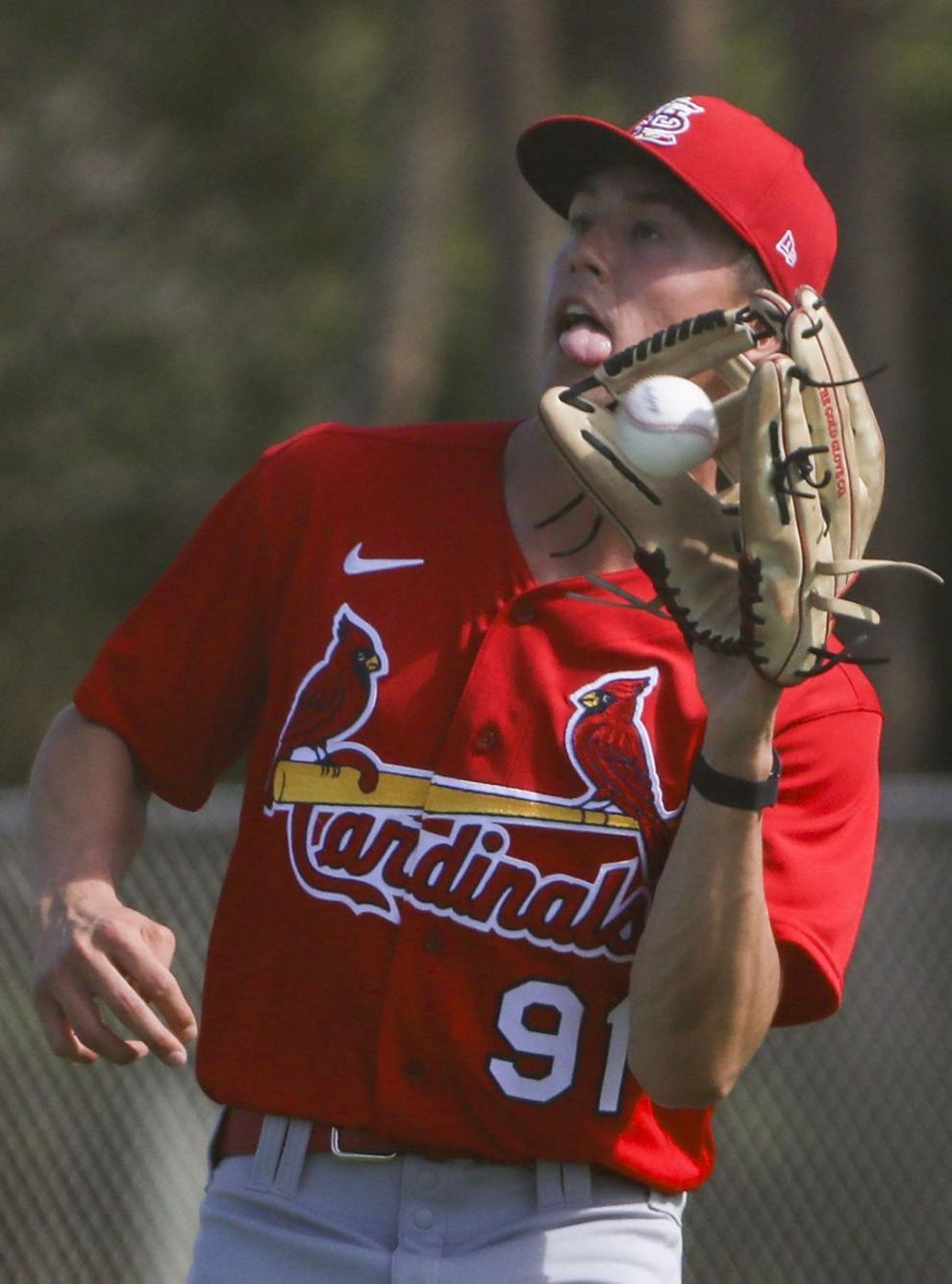 Cardinals hold first full team workout of 2021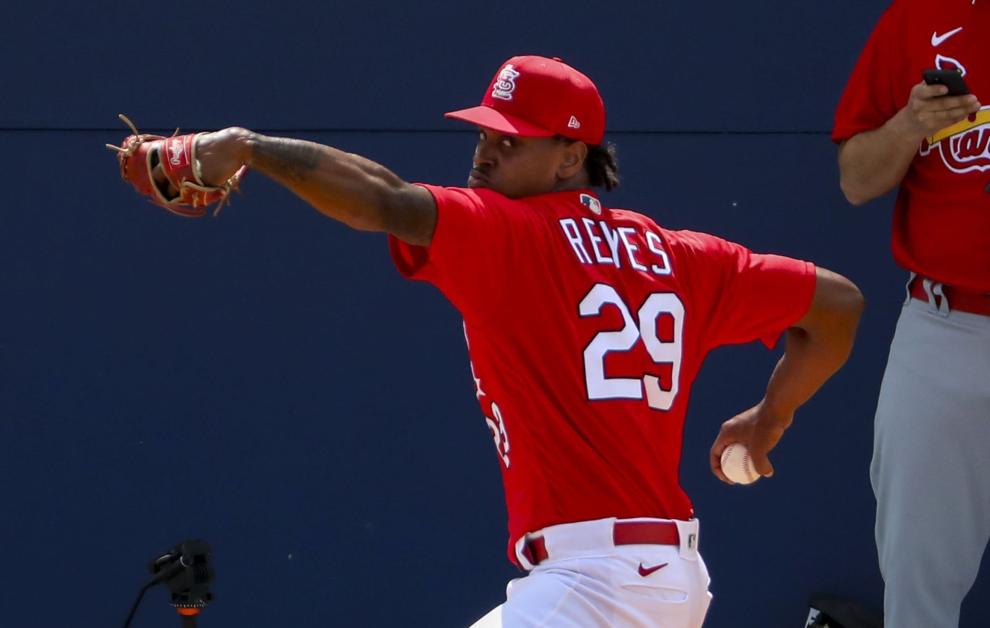 Second day of Cardinals full squad workouts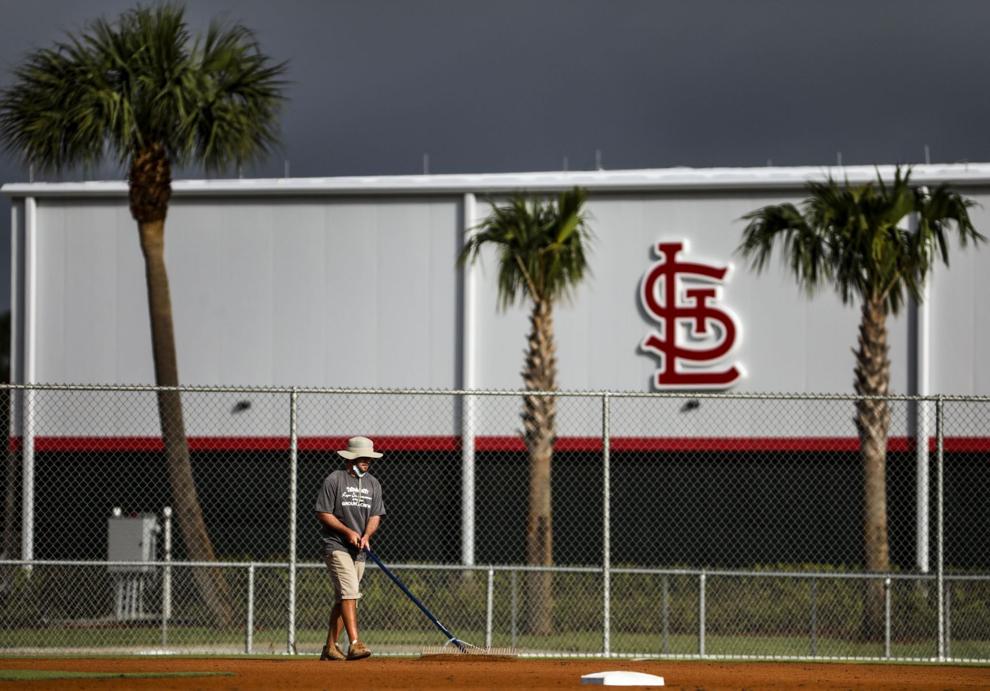 Watch now: Last opener spot up for grabs at Cardinals spring training
Second day of Cardinals full squad workouts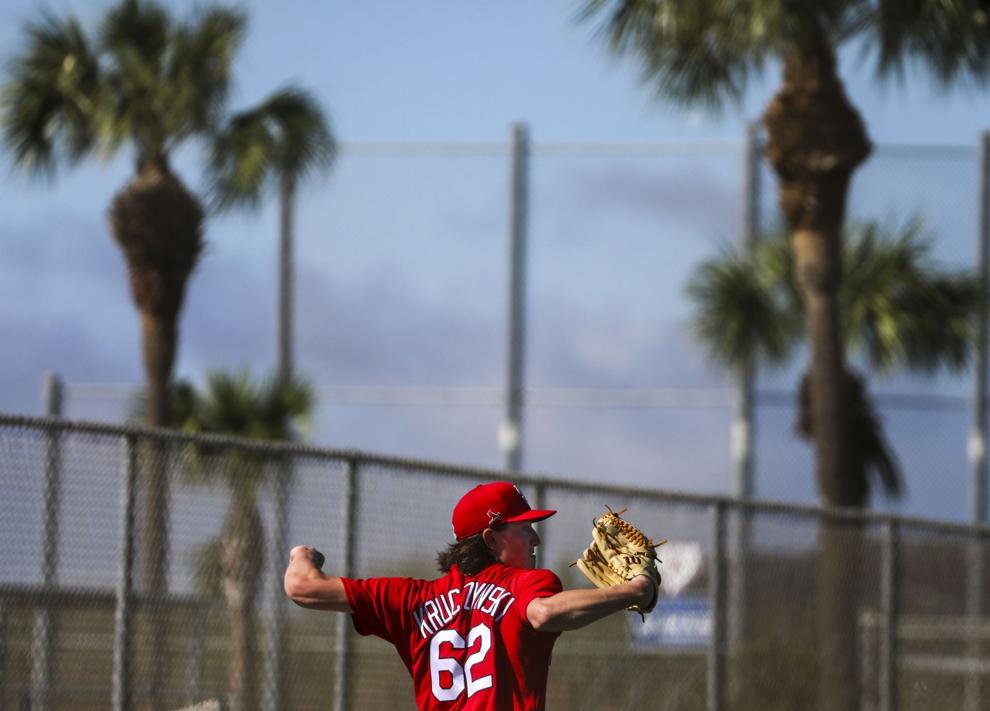 Second day of Cardinals full squad workouts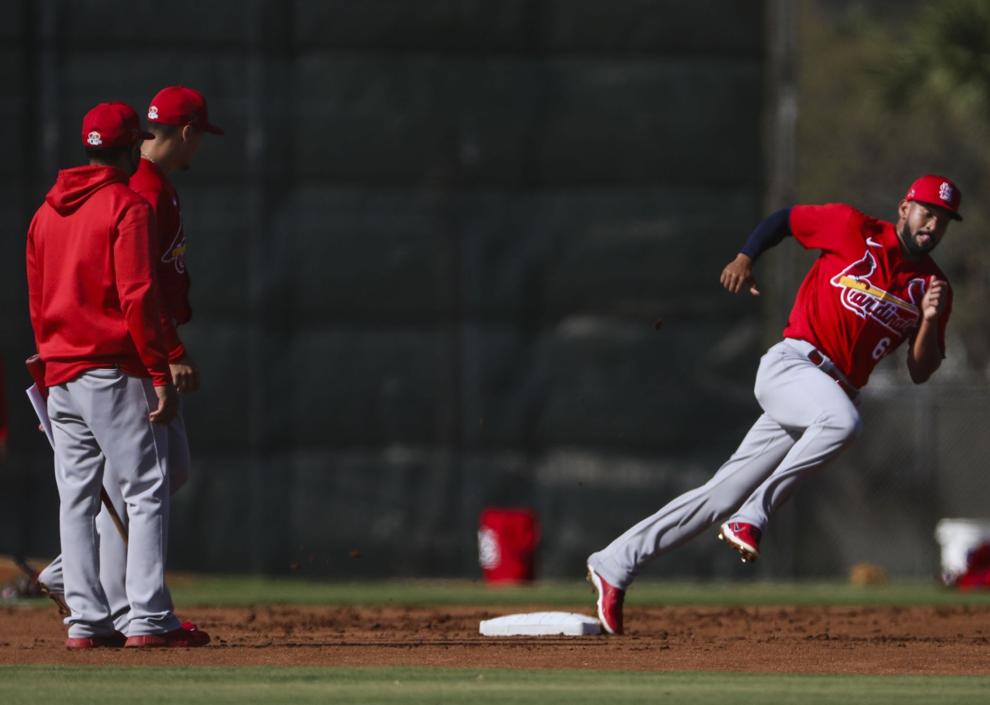 Second day of Cardinals full squad workouts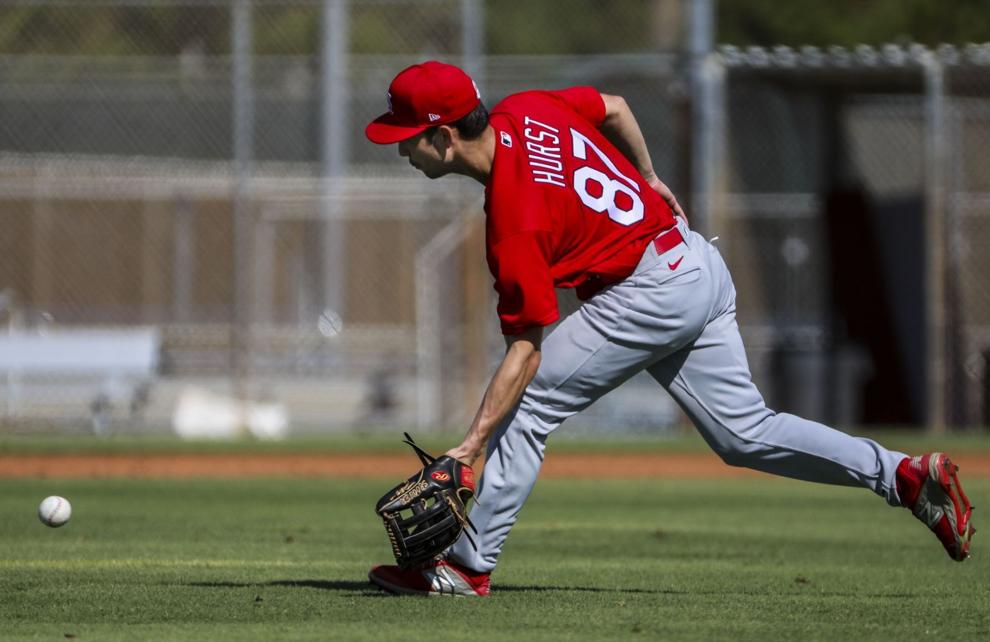 Second day of Cardinals full squad workouts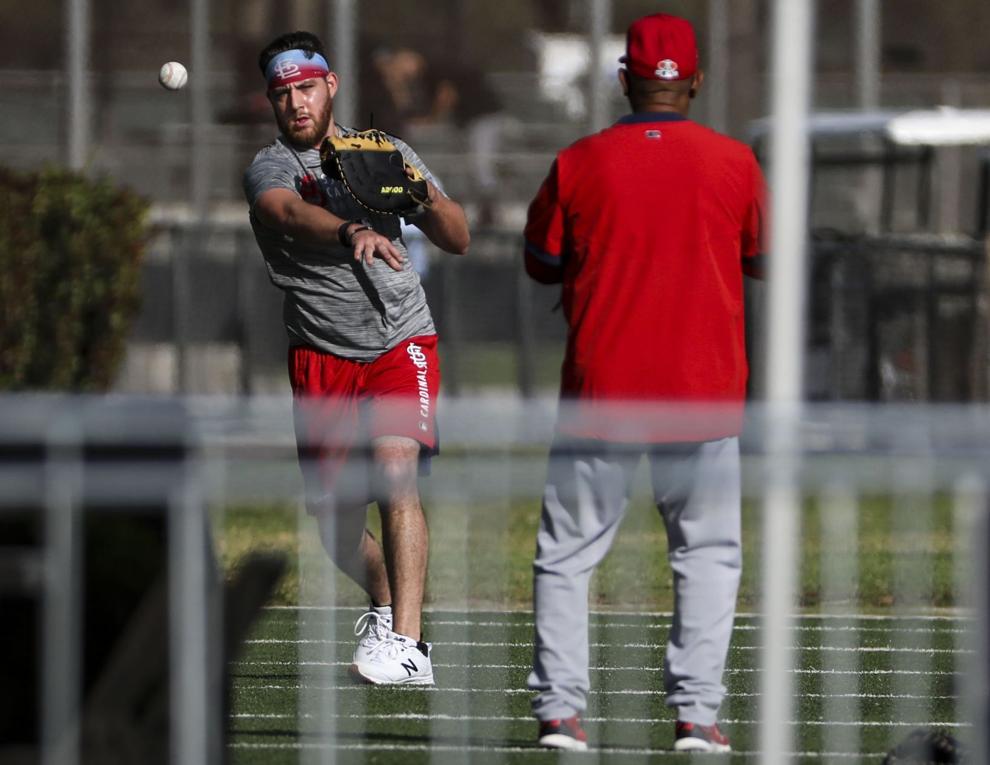 Second day of Cardinals full squad workouts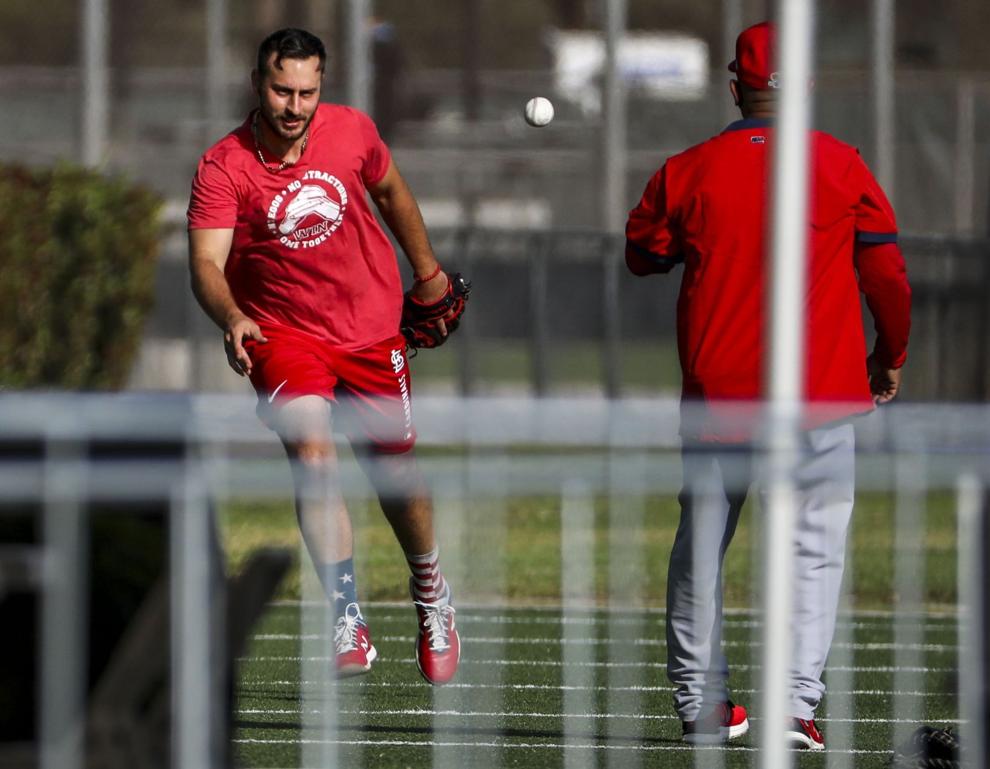 Second day of Cardinals full squad workouts
Second day of Cardinals full squad workouts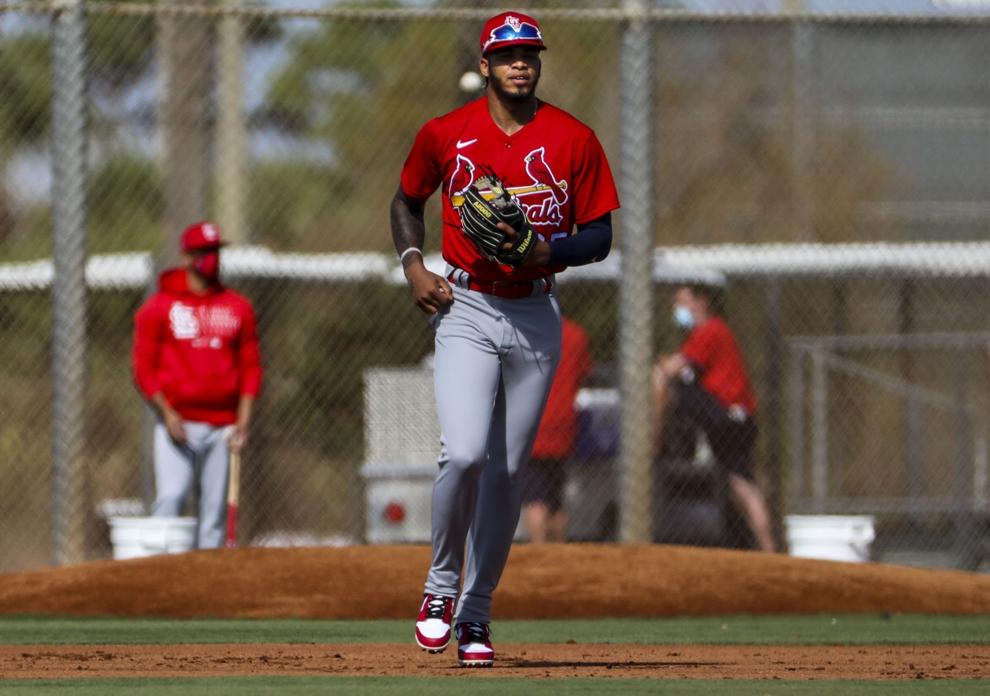 Cardinals hold first full team workout of 2021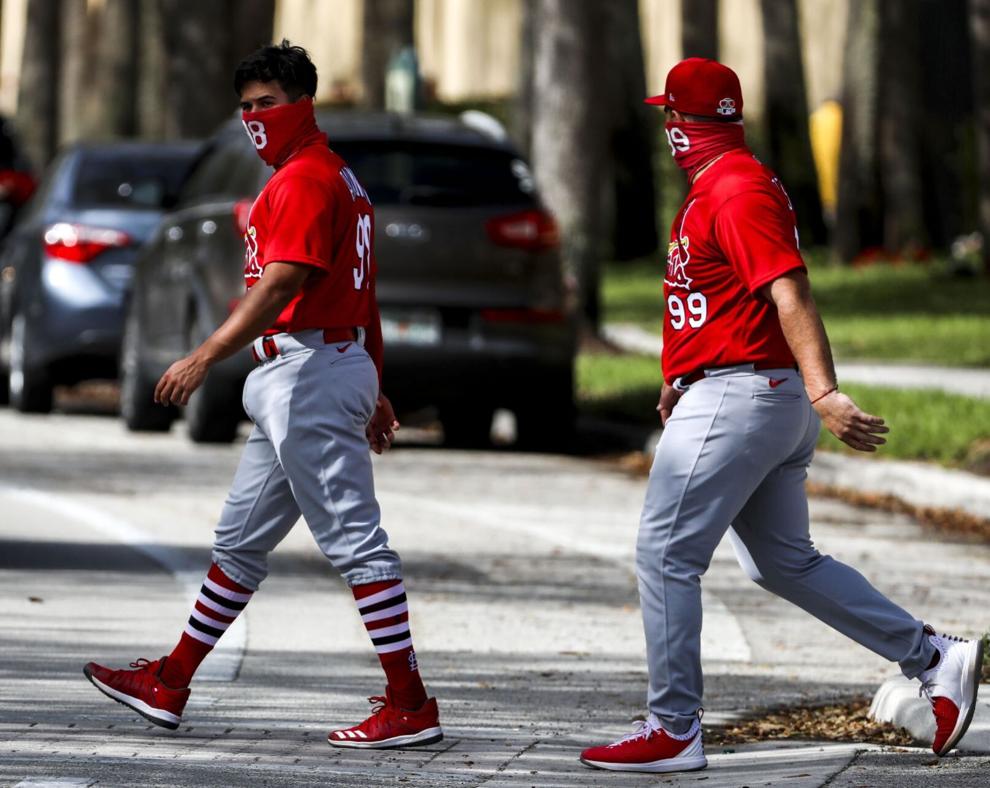 Second day of Cardinals full squad workouts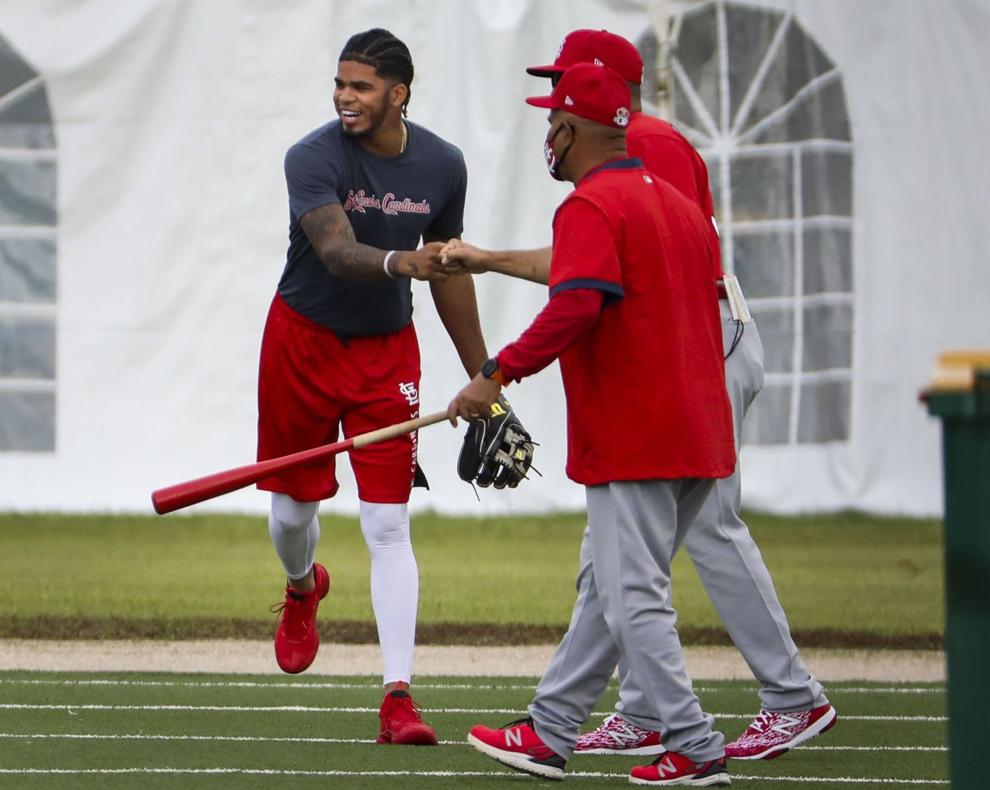 Second day of Cardinals full squad workouts
Second day of Cardinals full squad workouts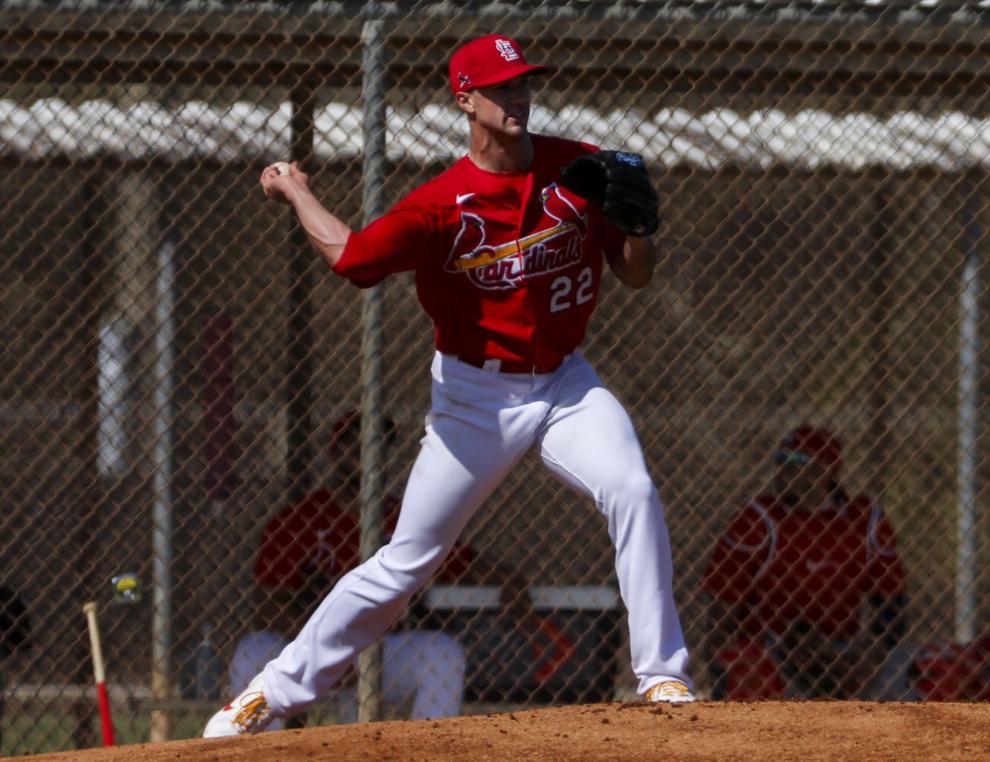 Second day of Cardinals full squad workouts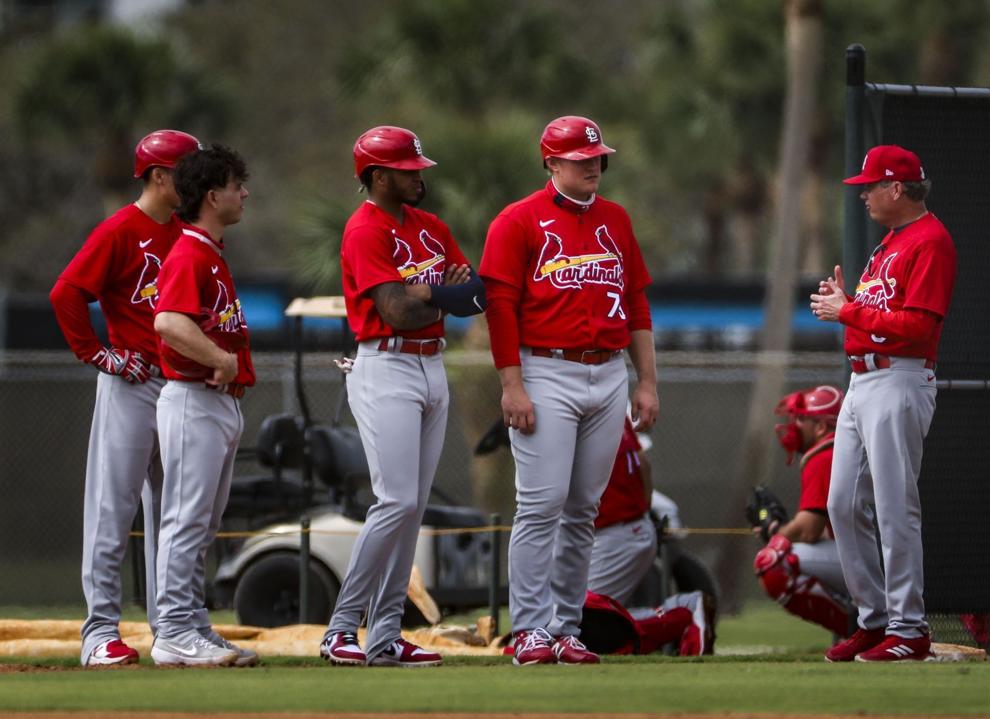 Second day of Cardinals full squad workouts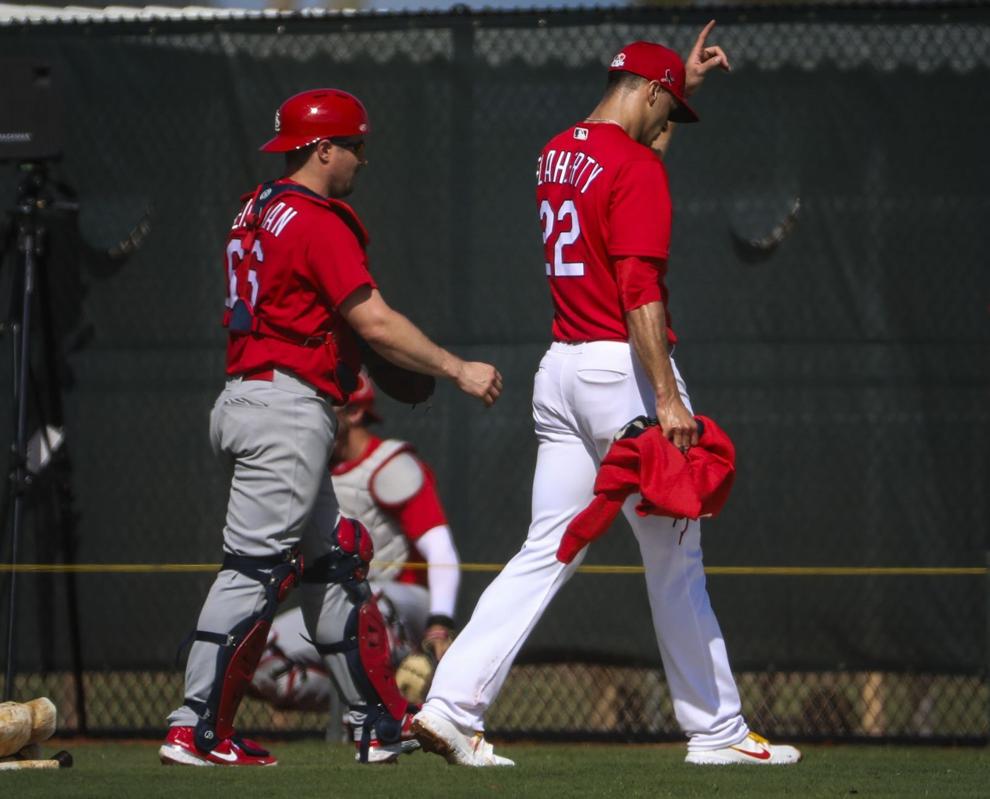 Second day of Cardinals full squad workouts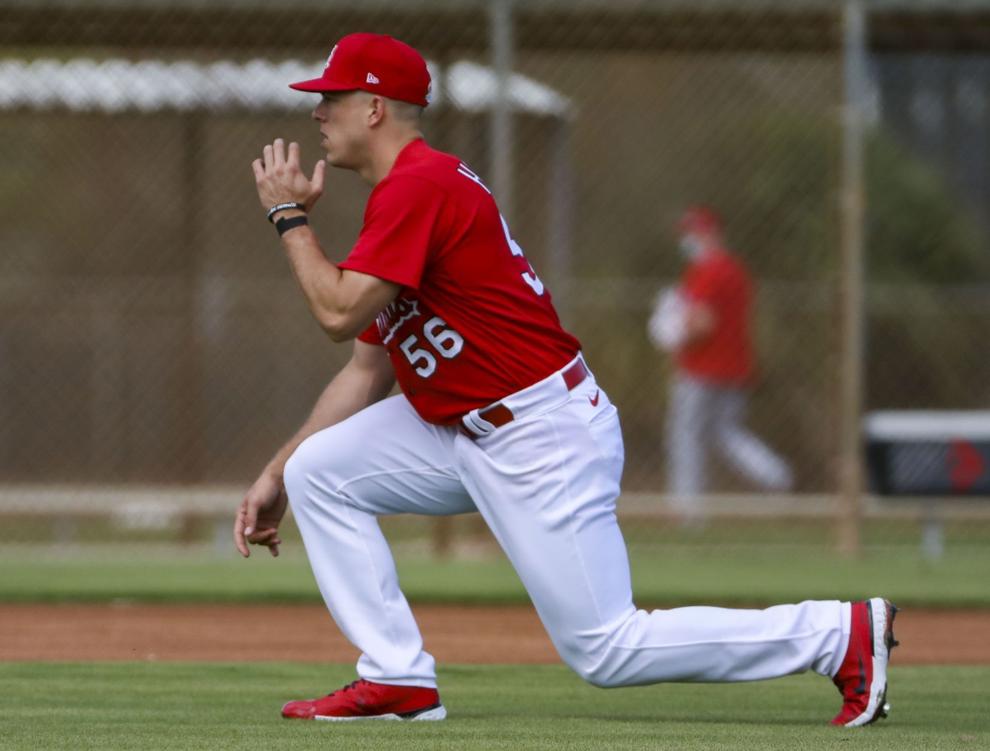 Second day of Cardinals full squad workouts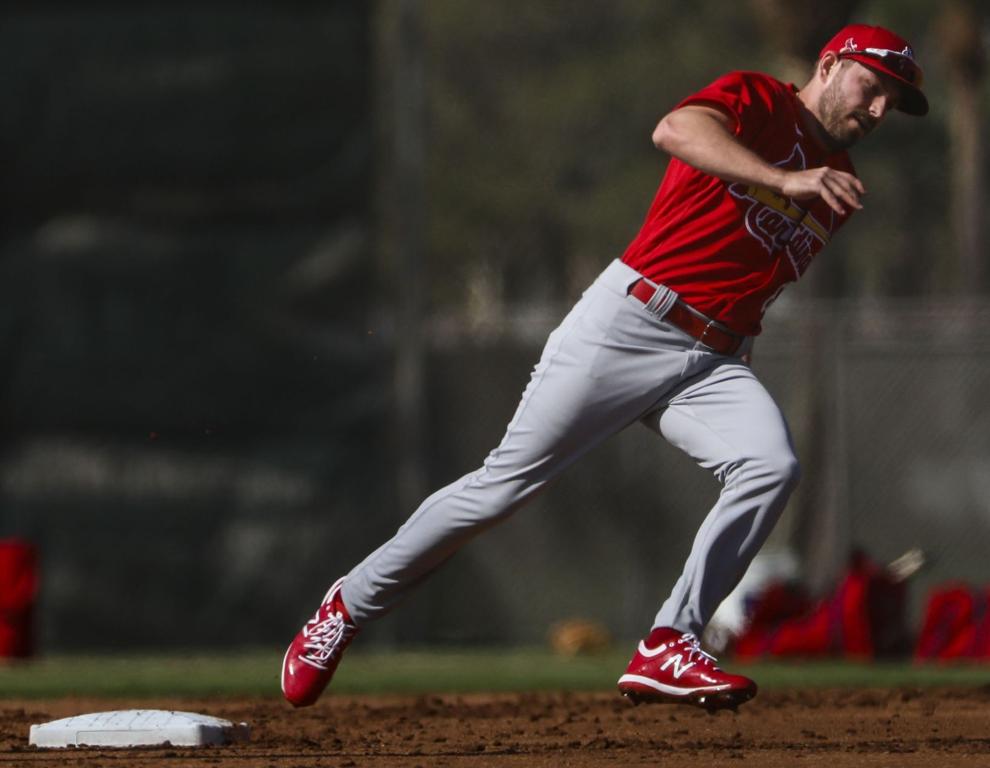 Second day of Cardinals full squad workouts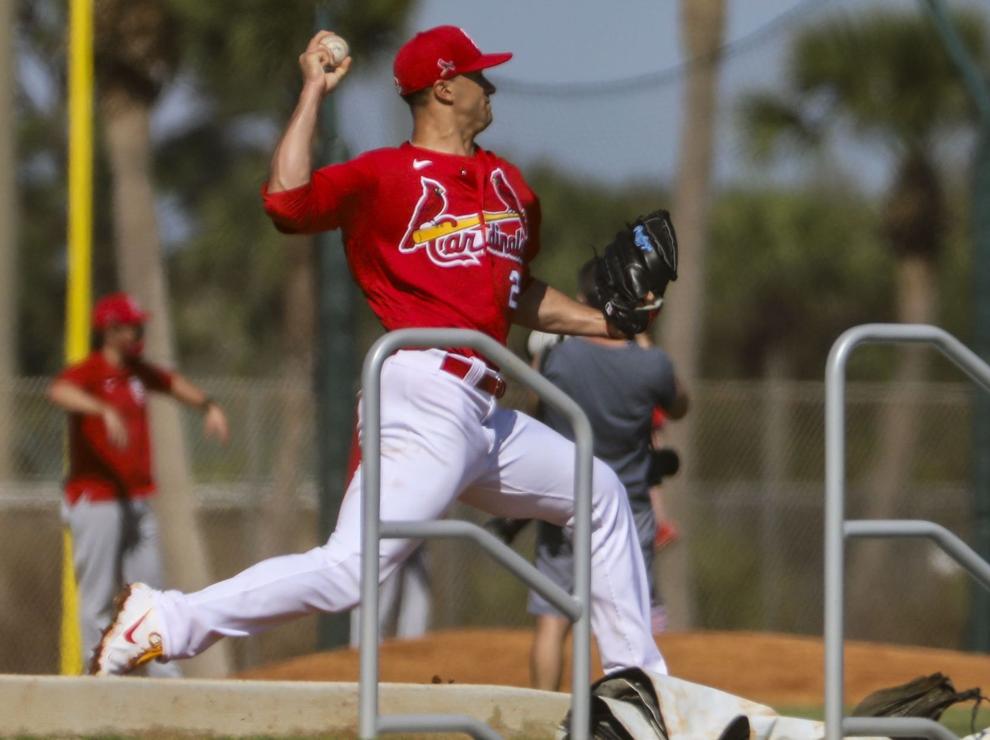 Second day of Cardinals full squad workouts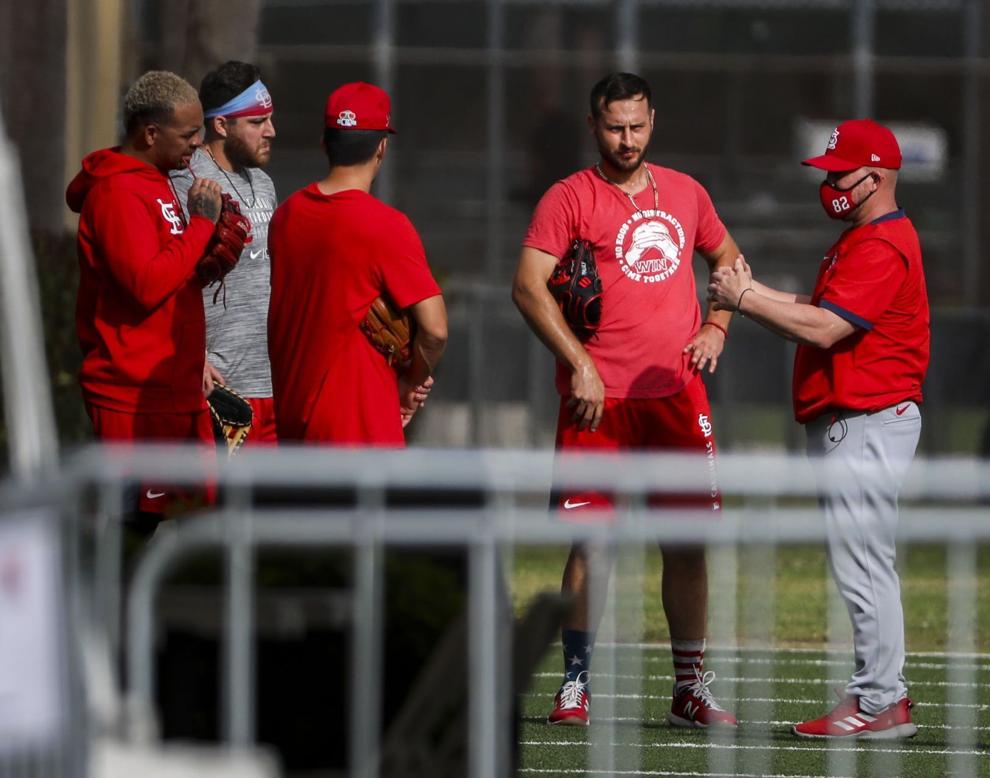 Second day of Cardinals full squad workouts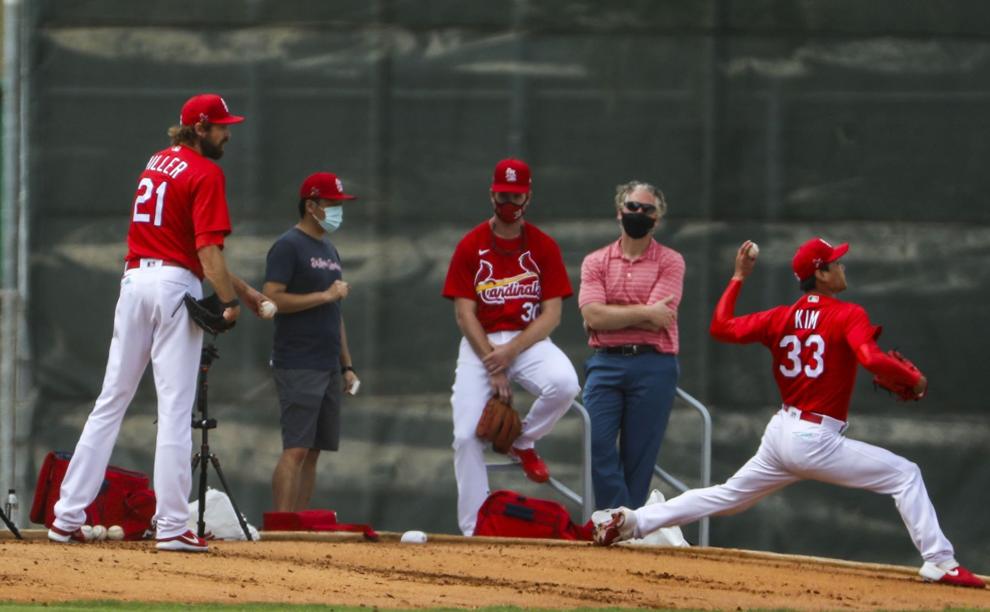 Second day of Cardinals full squad workouts
Second day of Cardinals full squad workouts