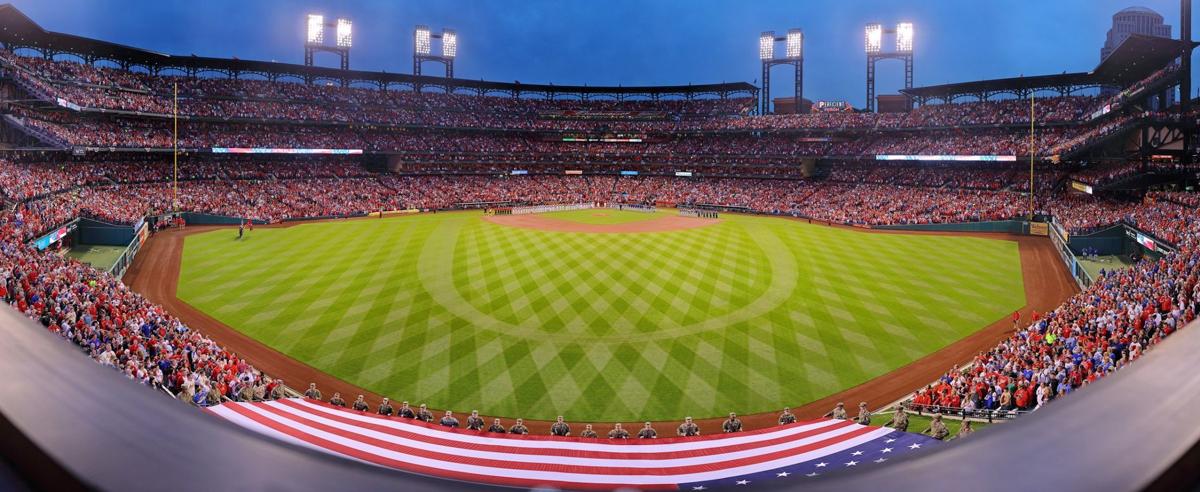 LAKE BUENA VISTA, Fla. • Regardless of whether the front office makes a move this week at the winter meetings or not, there will be something different about right field at Busch Stadium.
This offseason, the Cardinals have removed several sections of seats and begun construction on a new feature at the ballpark that is similar to mingling areas at Coors Field and Petco Park, an official confirmed. The area will feature bars and open spaces from which to watch games, and it will be open to all fans at the ballpark.
An official announcement and naming is expected later this winter.
The construction in the right field stands can be seen easily from Clark Avenue and Ballpark Village, and the team recently revealed that it would be selling seats that had been removed.
An official agreed with the description that the openness and "hanging out" aspect of the area is similar to taking Ballpark Village and plopping it in the ballpark. The Cardinals sold ticket subscriptions this past year, and such a mix zone in the ballpark would be a place to go for standing-room only.
At Coors Field in Denver, the Colorado Rockies removed sections of seating on the third level to clear a 38,000 square foot area that now features a tavern, a burger joint and Jack Daniel's Terrace Bar. There is also an "urban garden setting, VIP cabanas, numerous televisions, and live pregame entertainment," according to the site. Called "The Rooftop," the area is one of the inspirations for the Cardinals, who have also mixed in some ideas from the ground-level area Petco Park has beyond the outfield wall.