When he answered the call that he never expected but the standings help make inevitable, Mike Shildt was at his St. Louis home, reading.
"Hey, are you sitting or standing?" asked John Mozeliak, president of baseball operations.
Shildt said he was sitting, the Bible opened nearby.
"Good," Mozeliak continued. "I'd like to make you the next manager of the St. Louis Cardinals."
"It hits you," Mozeliak said later. "That's a unique phone call to receive."
Six weeks and less than 40 games after Shildt took over as interim manager for the Cardinals and piloted the team back to prominence and October relevance, the organization decided to drop all qualifiers. Interim, no more. Shildt, at age 50 is the 50th manager in Cardinals history, and the team agreed to a two-year contract extension through 2020 that makes him the full-time field manager and cancels the need for a managerial search at season's end.
During a news conference Tuesday at Busch Stadium, Mozeliak found himself asking at the same dais the same question he posed July 15, the day ownership fired Mike Matheny and Shildt took the helm: Why now? In the weeks since, Shildt oversaw baseball's most significant turnaround of this season, compelling the Cardinals to a 26-12 record in his first 38 games. (Game 39 was a 5-2 win over Pittsburgh on Tuesday night.)
Entering this week, the Cardinals had won nine consecutive series, gone 22-7 in that stretch, and scaled the standings from the ninth-best record in the National League to the second-most wins. Through the surge, Shildt never asked Mozeliak about his status or about the timetable for a decision — but Mozeliak felt letting the interim tag linger through such success would invite "doubt."
"The longer we wait maybe there is this question that comes up, that maybe he's not the right person," Mozeliak said. "Not from him, but in the public, around the team. I didn't feel that was fair to him. It's a great moment for him, of course. It's really the culmination of years to get here and now it doesn't haven't to be discussed or talked about. It's also the beginning."
Mozeliak added: "We just felt like we could not do better."
Since his days as general manager, Mozeliak has always kept a working list of candidates for prominent roles in the organization, just to have a head start on any search. In the past month, he did start quietly vetting candidates, updating his list. He approached third-base coach Jose Oquendo about his interest in being considered, and Oquendo did privately what he also did publicly with Post-Dispatch sports columnist Ben Frederickson: He backed Shildt. He researched free-agent managers, such as Joe Girardi, and updated his list. As the Cardinals won more and more Mozeliak "looked at it less and less."
What Mozeliak and general manager Michael Girsch kept circling back to was what the clubhouse has described as a "refreshed" feeling. Girsch called it "a different energy."
They credit Shildt with improved communication among the coaching staff and more consistency and comfort for players. And his approach felt familiar. Like so many of the homegrown players he helped develop and the Cardinals have come to lean on in recent years, Shildt is a product of the organization. He carries a notebook of George Kissell's instructions given him by Kissell's son. He revisits it every day, starting with the question on its early pages, "Am I an organizational man??" He calls Cardinals stalwarts like Tony La Russa and field coordinator Mark DeJohn mentors. After he accepted Mozeliak's offer, the first call Shildt made Monday evening was to DeJohn.
"I wouldn't be sitting here without his guidance and love," Shildt said.
Mozeliak referred to Shildt as a manager "steeped in Cardinal lore" but also fluent in leading-edge analytics and as eager to use them as he is deft. He had the roots and relationships in the organization no other candidate on Mozeliak's list could match — and he had the team winning.
"He was unique, for sure," Mozeliak said. He added: "When you're talking about possible outside candidates they would not have that. I do think there is some nuance that has value when you understand what you have. We don't have to spend time having the new manager learn what our product is about. He knows that. And he also knows the weakness of that where we need to improve.
"When we talk about the success over the last six weeks, I think we'd all agree that we've seen the little mistakes go away. They're not festering," Mozeliak concluded. That "was very strategic and intentional by him and his staff."
He's one of the few managers in baseball history who never played pro baseball, and Chairman Bill DeWitt Jr. dismissed that as a relevant factor. Mozeliak said the team sided with "smart and experience over just being a player."
In 2003, Mozeliak hired Shildt as an area scout for his native North Carolina, and he spent his first three seasons in the organization as a scout. He asked for a chance to button up a uniform as a coach and promised, "If I'm not good, if I'm overmatched, send me home." They never did. DeJohn insisted on having Shildt as a coach or he wouldn't accept one managing job offered, and in 2009 Shildt took over as manager of rookie-level Johnson City. His teams won the Appalachian League title there in 2010 and 2011, and for 2012 Mozeliak promoted him all the way to Class AA Springfield to guide the organization's most-talented affiliate.
With Carlos Martinez, Kolten Wong, Oscar Taveras and Trevor Rosenthal on that S-Cards' team in 2012, Shildt won a Texas League championship.
Shildt moved to Class AAA in 2015, promoted again by Mozeliak.
"He had a vision for my career far greater than my own," Shildt said Tuesday. "And I'm very grateful for that."
Shildt's move into the manager role coincided with an overhaul of the bullpen and Tommy Pham's trade to Tampa Bay. The series of moves opened roles for younger, rising players like center fielder Harrison Bader, slugger Tyler O'Neill, and Dakota Hudson and Austin Gomber in the pitching staff. Before a hiccup at Coors Field, the Cardinals' bullpen had the lowest ERA in the majors this month. Bader has been an ignition switch on offense and defense, and the confluence of changes has led to an MLB-best 19 wins this month entering Tuesday.
Shildt deflected credit Tuesday to the players.
They've helped the team get back to a more familiar spot in the standings, they've driven the team back toward a more familiar style of baseball, and that made the decision for ownership.
Shildt was the familiar fit.
"We've talked in the past about the trajectory we were on when you think about 2016 to 2017 and how we were playing in 2018 and yet we were doing the same thing, over and over again," Mozeliak said. "The one thing we've seen under Shildty is that he's changed the process, and he's been very intentional about that. We were no longer doing what we were doing, and guess what? The outcome has changed and that's been very positive."
St. Louis Cardinals spring training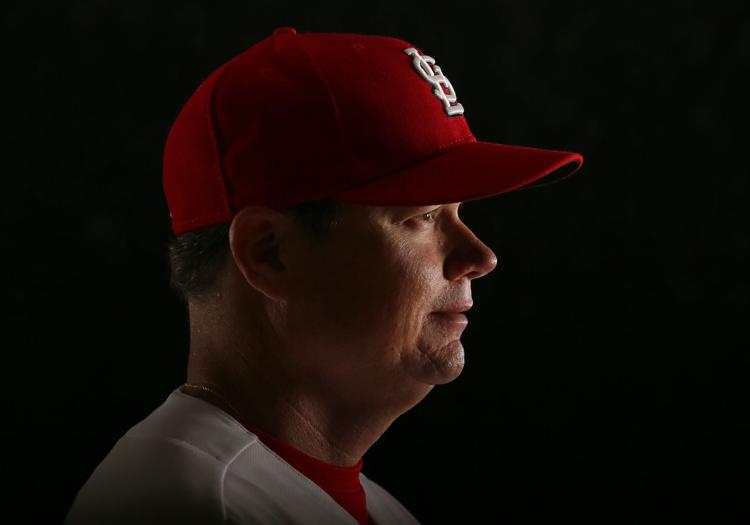 St. Louis Cardinals spring training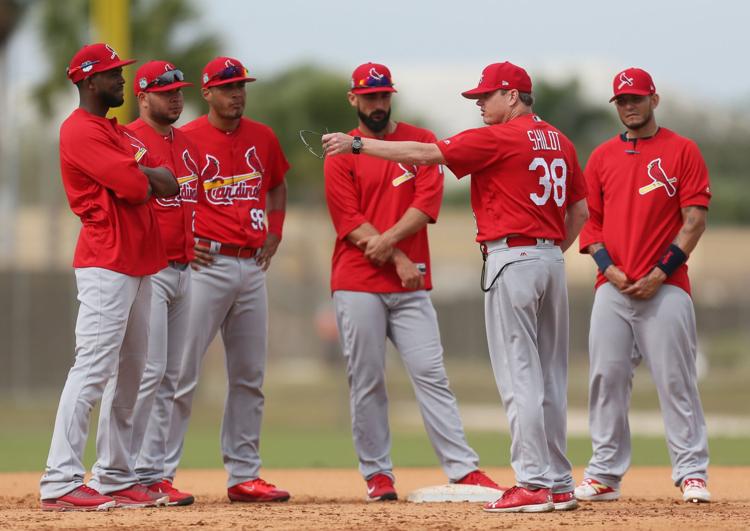 Cardinals Yankees Baseball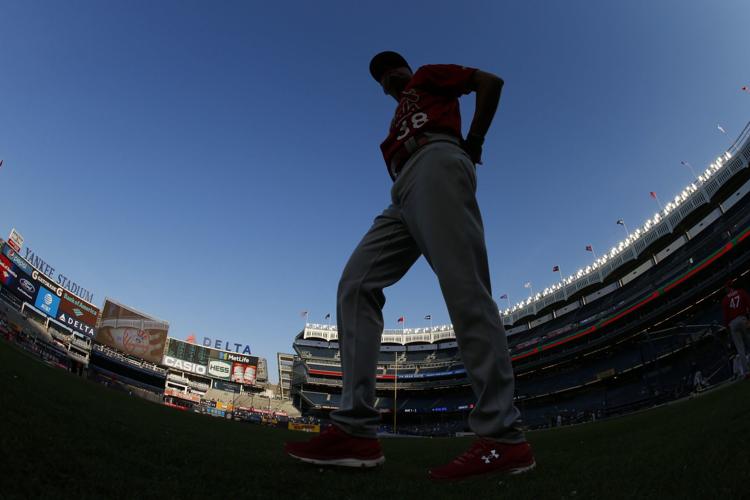 St. Louis Cardinals v Los Angeles Dodgers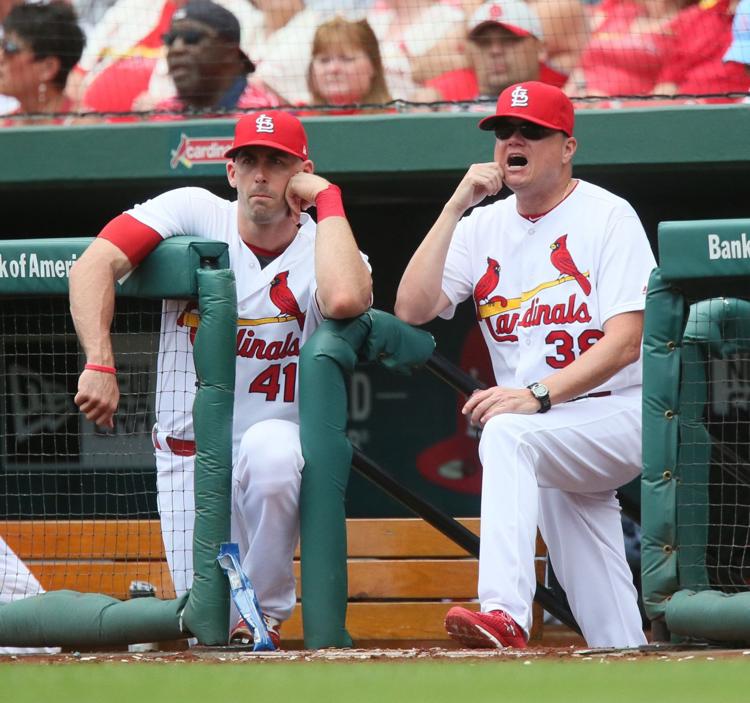 St. Louis Cardinals v Milwaukee Brewers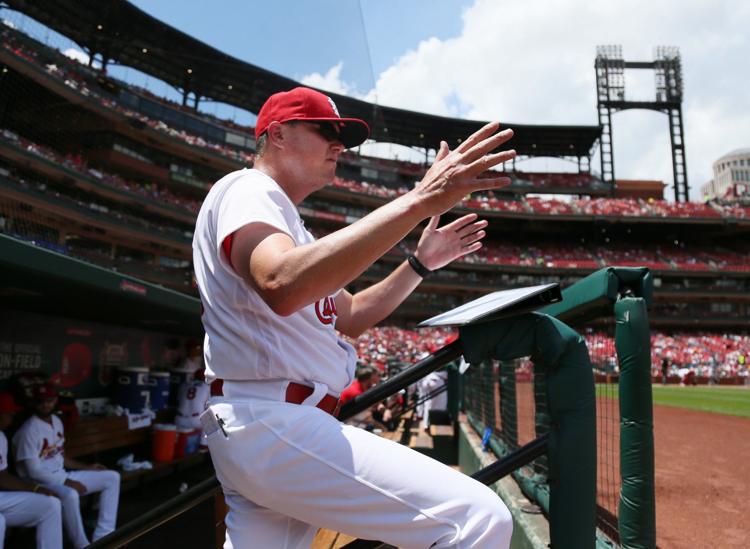 St. Louis Cardinals v Milwaukee Brewers
St. Louis Cardinals v New York Mets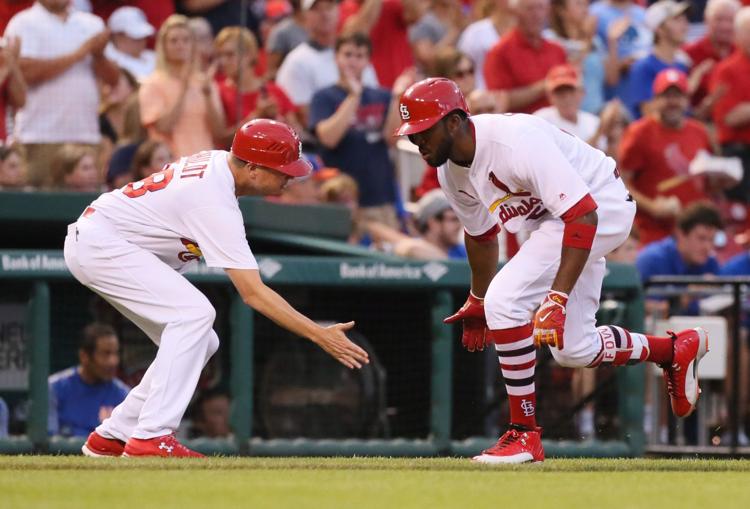 Cardinals spring training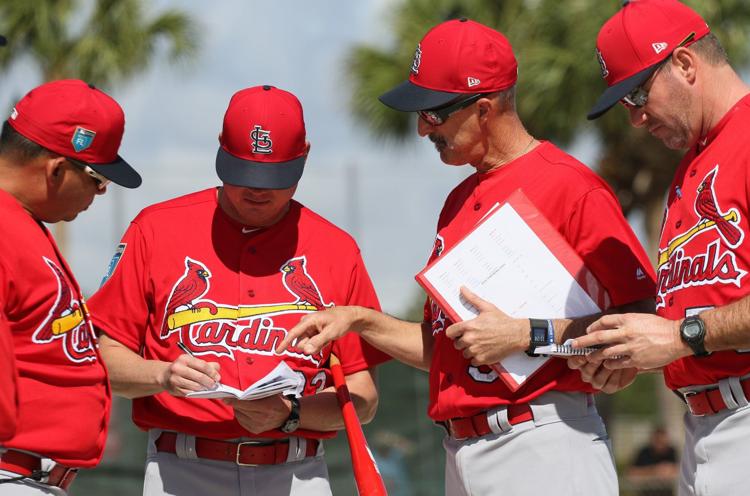 Cardinals spring training
Cardinals spring training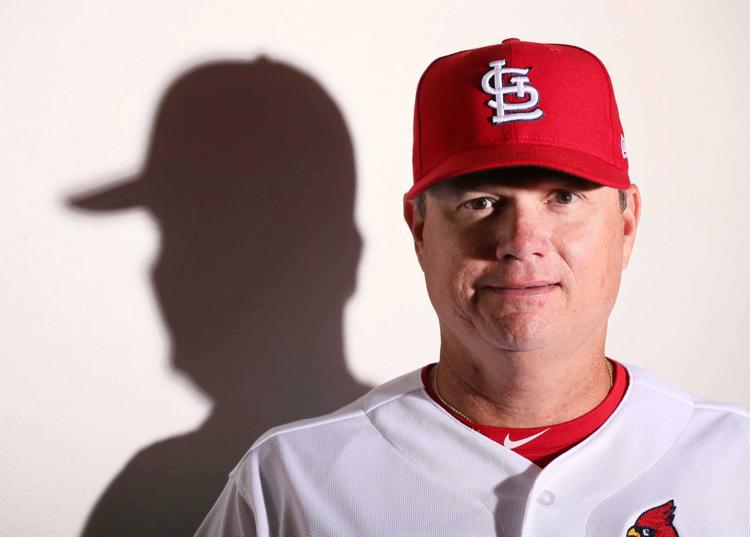 Cards talk about need for change at press conference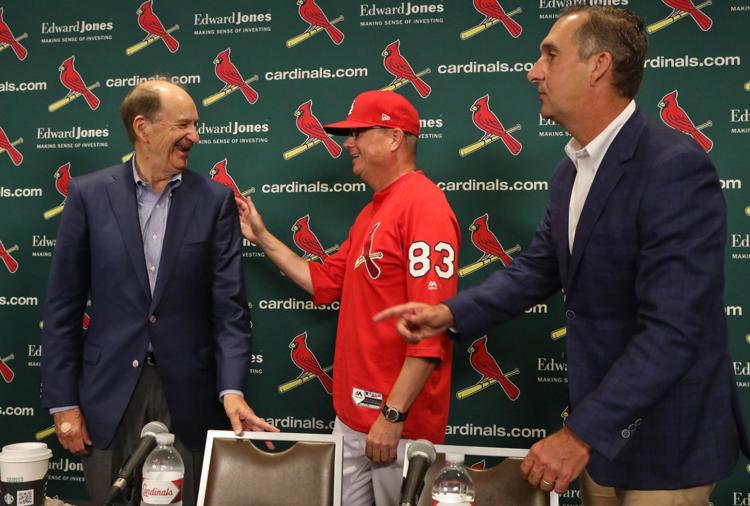 Cards talk about need for change at press conference
Cards interim coach Mike Shildt takes over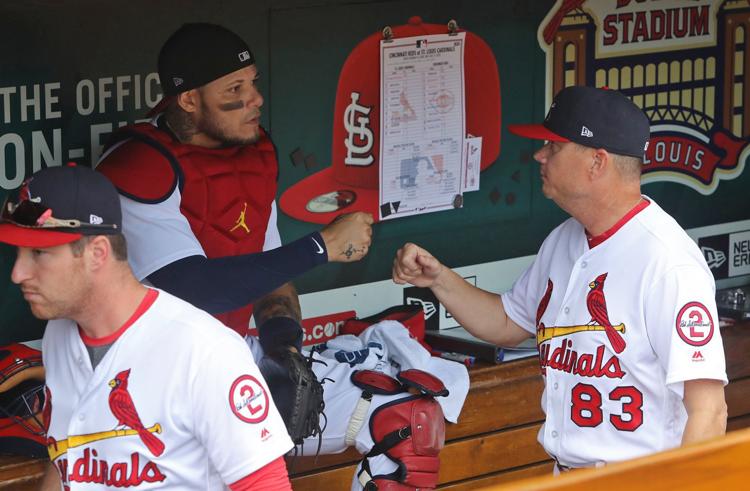 Cards interim coach Mike Shildt takes over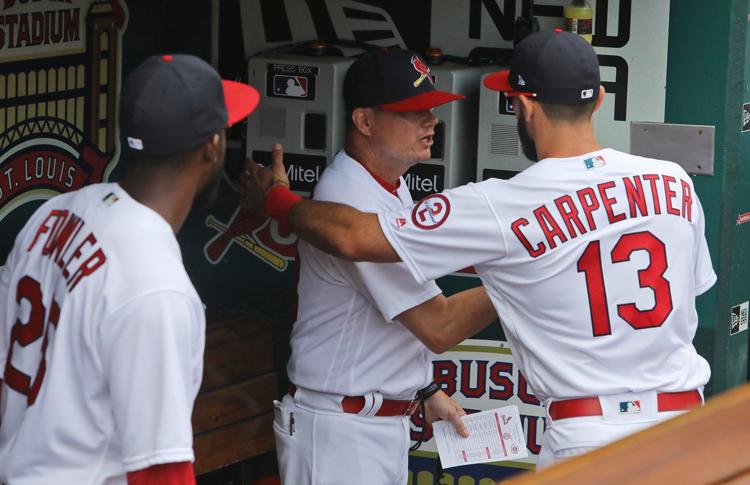 Cards interim coach Mike Shildt takes over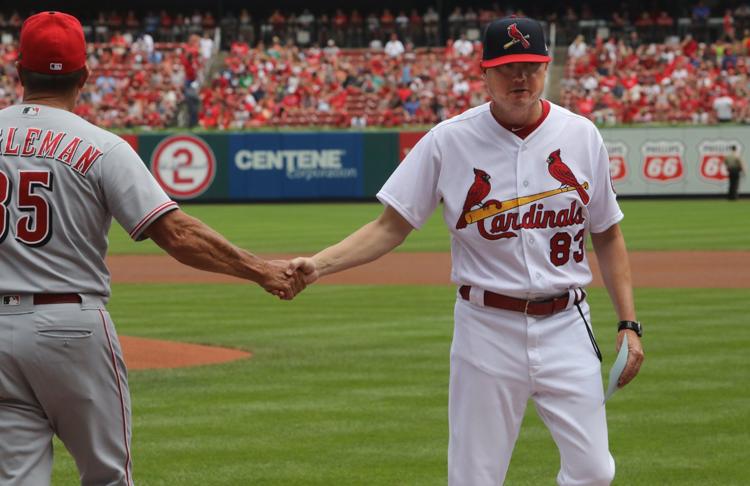 Cards interim coach Mike Shildt takes over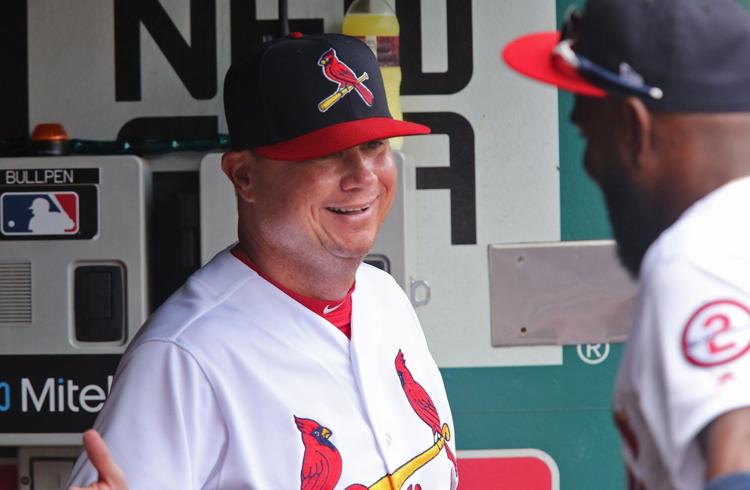 Cards and Red battle on a muggy Sunday at Busch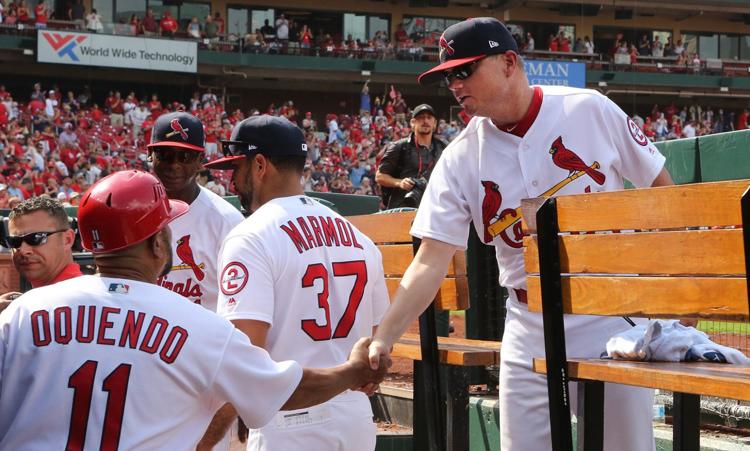 Cards and Red battle on a muggy Sunday at Busch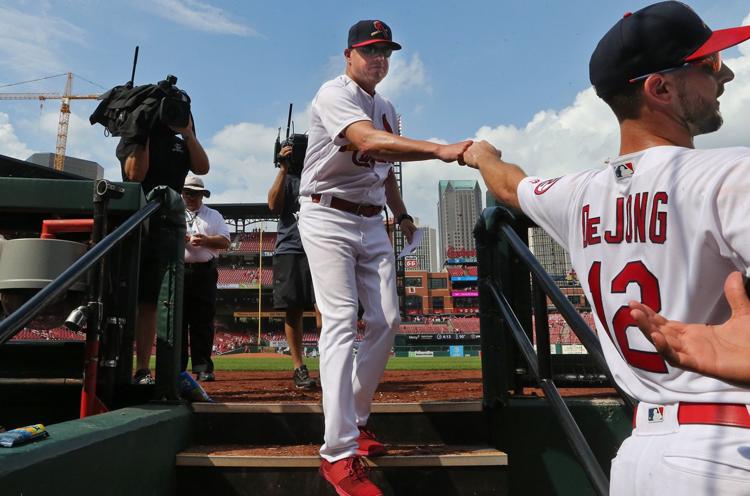 Cards and Red battle on a muggy Sunday at Busch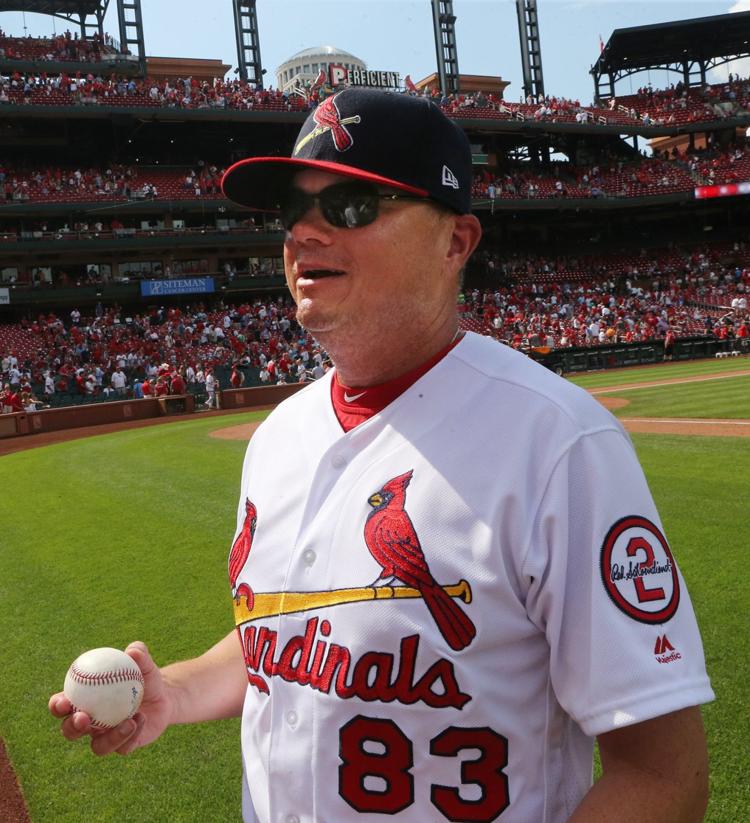 Cardinal managers in the dugout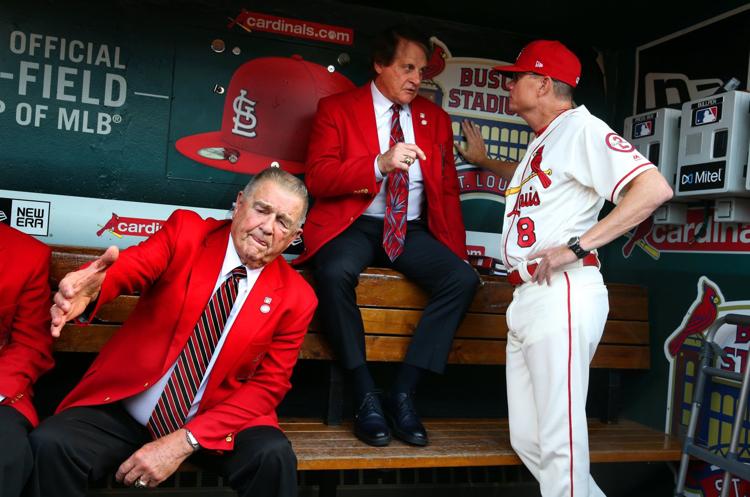 Cardinal managers in the dugout
Mike Shildt named manager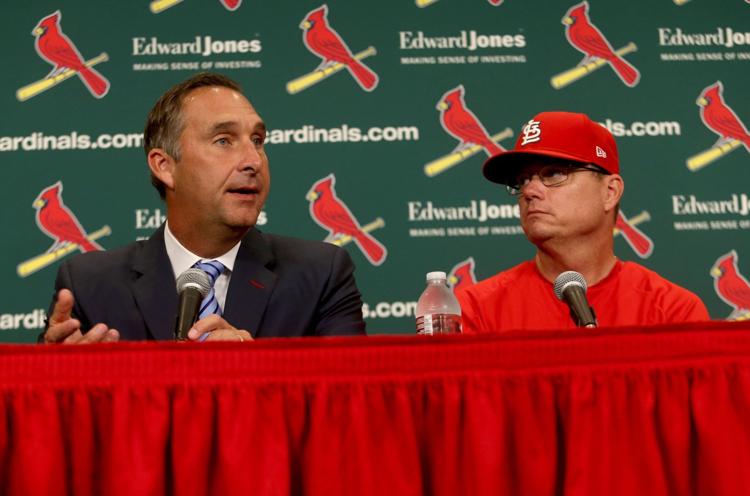 Mike Shildt named manager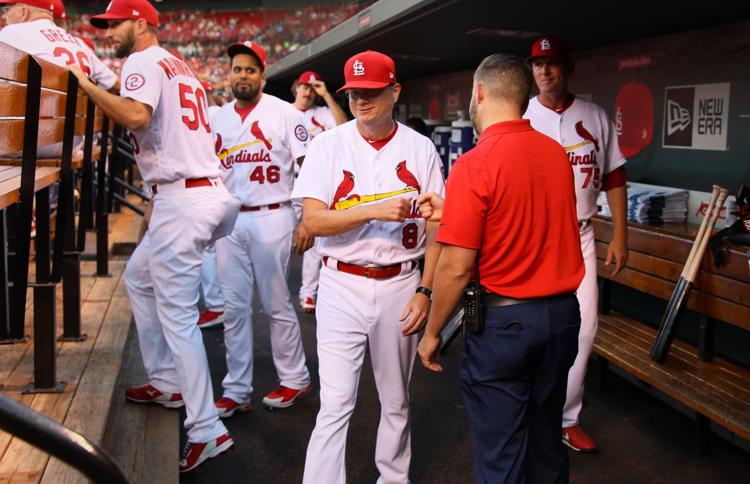 Mike Shildt named manager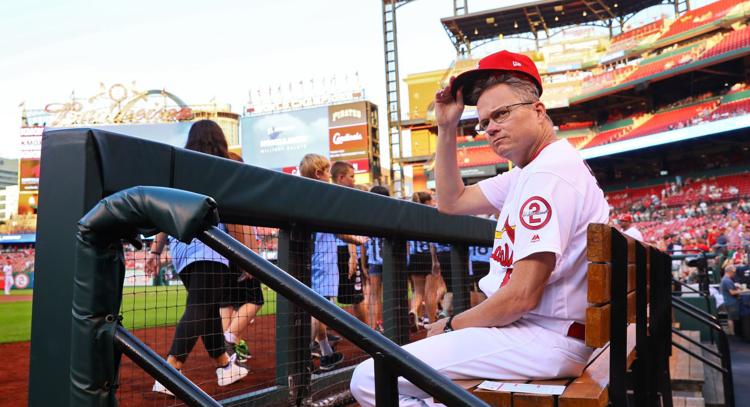 Mike Shildt named manager
Mike Shildt named manager