The Cardinals' long ascent back to contention in the National League Central Division must start with a shorter climb to .500. They have reached neither yet, but to accomplish one and then another they have to string together a fistful of series wins.
The first of those came Sunday when the Cardinals squeezed out a 2-1 victory at Busch Stadium over San Francisco, which has the best record in the big leagues. After dropping the first game of the series on Friday, the Cardinals posted two tight triumphs in succession and now are one win shy of .500 (at 46-47).
They remain nine games behind first-place Milwaukee. But that is a conversation for another day.
"Milwaukee keeps playing well, but we know we've got them a few more times (12)," Cardinals shortstop Paul DeJong said. "Right now, we've got to keep winning series. To mix in a couple of sweeps would be great just to kind of get our confidence up."
Slowly, and perhaps surely. In their past three series, the Cardinals have beaten the Giants two of three games, split two with Chicago then this weekend won two more out of three from the Giants — although, as DeJong said, they will have to make some bigger splashes along the way.
A strong start Sunday by lefthander Wade LeBlanc, escape-act relief from Ryan Helsley in the sixth inning and more high-octane relief from Genesis Cabrera in the seventh put the Cardinals into position to break through in the home seventh and, ultimately, for Alex Reyes in the ninth to set a couple of records with his 22nd save of the season.
With the score 1-1, Matt Carpenter doubled off former Cardinals righthander John Brebbia to lead off the seventh and was run for by Jose Rondon. DeJong, who earlier had hit his 13th homer, sent a fly ball to right field, moving Rondon to third.
On a two-strike swing, Harrison Bader jabbed a ball to first baseman Lamonte Wade Jr., who was playing in for a play at the plate. The ball went off Wade's glove as Rondon, running on contact, easily scored what turned out to be the winning run as Bader dived in safely at first. He reached the bag ahead of Brebbia, who had retrieved the ball.
The inning had been set up, however, by DeJong's fly ball that advanced Rondon. If Rondon still was at second, Bader's ball might have been an out at first with the infield back.
"Especially, late in the game, you've got to get that guy over," said DeJong, who said he was "kind of giving up" the inside pitch.
"I was looking to drive the ball the other way," he said. "I just knew I could stay back and look for something away and trust myself. He threw me a little slider out there and I was able to do it.
"It would be a little different story if we had, like, a (Luis) Castillo from the Reds who's going to throw that 97 mile an hour sinker on your hands. You might take your chances on a left-center double but, overall, that matchup (with Brebbia) played right into our hands.
"Great job by 'Carp' getting on base to start that inning and Rondon great base running to get to third."
Manager Mike Shildt called DeJong's at-bat "a perfect example of . . . situational baseball."
Then, switching attention to Bader, Shildt said, "It's pretty hard to score when you don't put the ball in play. Harrison battled and put the ball in play, Rondon got a good jump and Harrison busted down the line and created an opportunity for himself. Just good, solid situational baseball that allowed us to manufacture a run and win a baseball game."
DeJong is 10 for his past 16 and has shot over .200 for the first time this weekend since April 4. He now is at .205.
"It's been a little bit of a combination of the All-Star break rest to kind of recoup and then finishing strong before that break," he said. "I felt like I was seeing the ball better and trusting myself more in the box, knowing that I don't have to try to do anything extra . . . knowing that my swing can do damage to all fields."
Giovanny Gallegos, the Cardinals' redoubtable eighth-inning man, struck out the side in his inning and then Reyes, despite walking two more hitters (he has 35 in 43 1/3 innings) set two records in the ninth when he posted his 22nd consecutive save of the season and 24th in succession at the start of his career.
Reyes surpassed former Minnesota righthander LaTroy Hawkins, who had 23 consecutive saves at the start of his career for the major-league record and, in the process, passed Cardinals Hall of Famer Jason Isringhausen, who had a club record of 23 consecutive saves in 2007-08. Reyes also tied Tom Henke at 22 for most consecutive saves by a Cardinals reliever in one season (1995).
Giants starter Johnny Cueto threw a changeup much to DeJong's liking and the Cardinals' shortstop continued his hot hitting by rifling it 407 feet to left for a home run to open the scoring in the Cardinals' third.
But Darin Ruf launched a third-decker 413 feet off a LeBlanc sinker to tie the game in the fourth. LeBlanc retired the next two hitters easily before Mike Tauchman lashed a drive off the glove of diving first baseman Paul Goldschmidt. Second baseman Carpenter quickly gathered up the carom, however, and threw low to pitcher LeBlanc covering and LeBlanc made the reception for the final out before tumbling to the dirt.
LeBlanc held the Giants to just three hits over five innings but was pulled after permitting back-to-back hits to Donovan Solano and Mike Yastrzemski in the sixth that gave the Giants runners at first and third with nobody out.
But Helsley, the best Cardinals reliever at stranding inherited runners, kept those two exactly where they were by striking out Wade Jr. and Mike Tauchman for the key outs. Helsley has allowed just four of 25 inherited runners to score even though his own earned-run average is 4.78.
Cabrera fanned the first two hitters he faced in the seventh and, after walking Austin Slater, received help from Gold Glove left fielder O'Neill, who ran down Solano's drive to the left-center-field gap.
"Big play," Shildt said. "The runner was going on the pitch, too. He's going to score if that gets by (O'Neill). Good jump, executed an efficient route and ran it down."
This is sort of like what the Cardinals have to do in the next 11 weeks. Get a jump on the opposition early in the game, which they haven't always done. Play efficiently afterward, which they did on Sunday. And try to run down the Brewers.
Photos: St. Louis Cardinals beat San Francisco Giants 2-1
San Francisco Giants vs St. Louis Cardinals
San Francisco Giants vs St. Louis Cardinals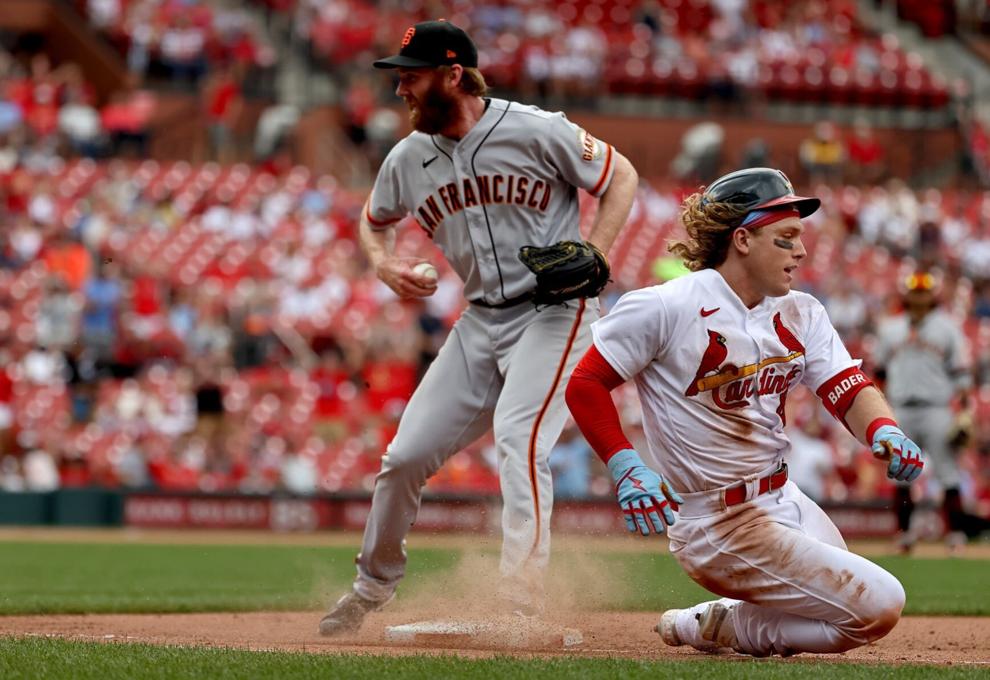 San Francisco Giants vs St. Louis Cardinals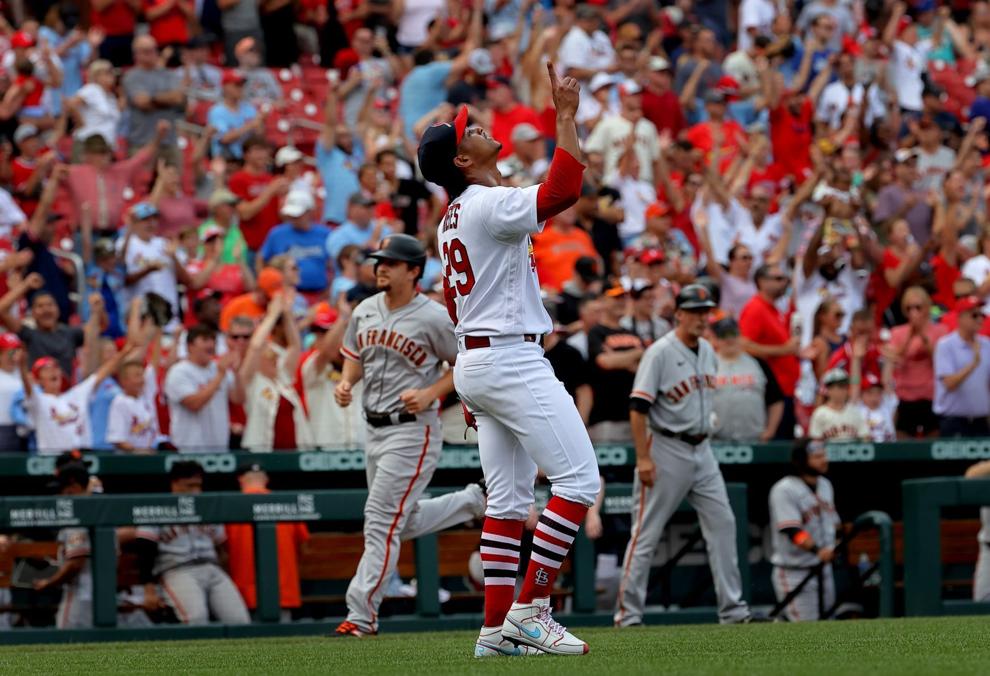 San Francisco Giants vs St. Louis Cardinals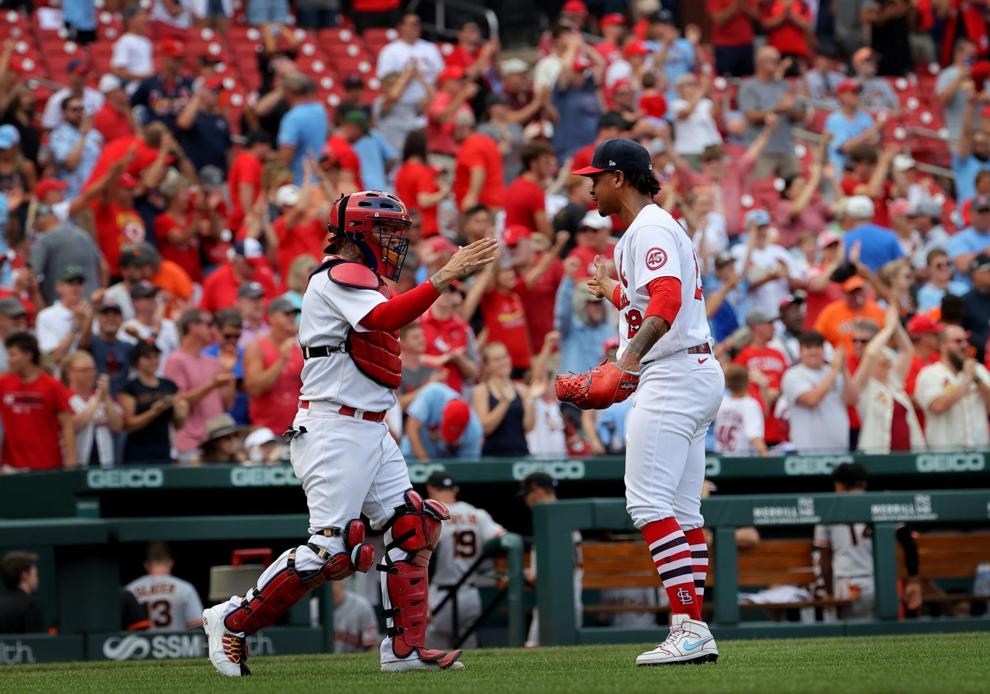 San Francisco Giants vs St. Louis Cardinals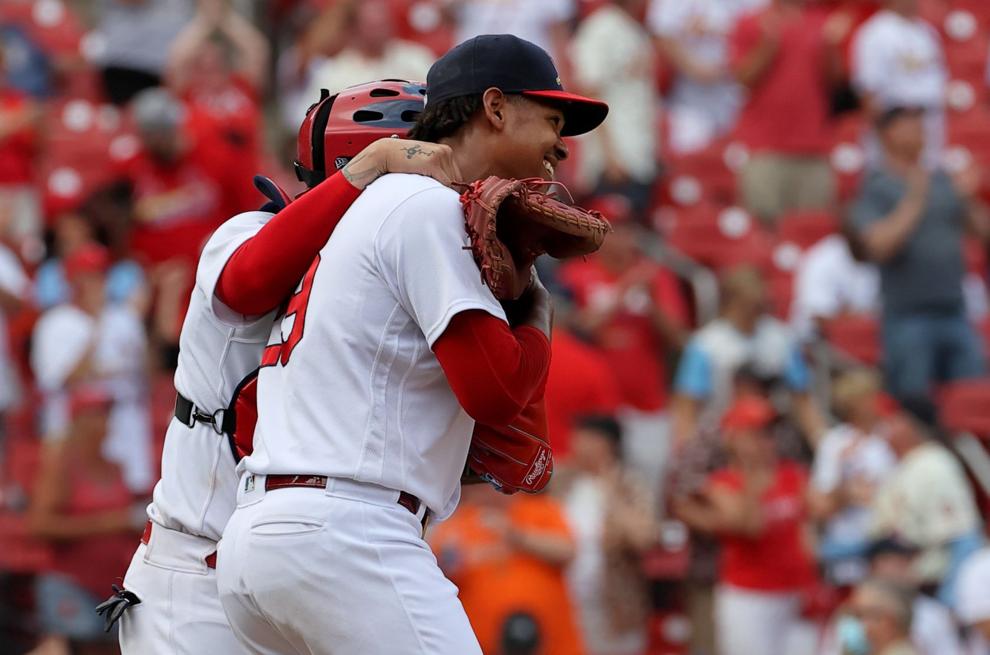 San Francisco Giants vs St. Louis Cardinals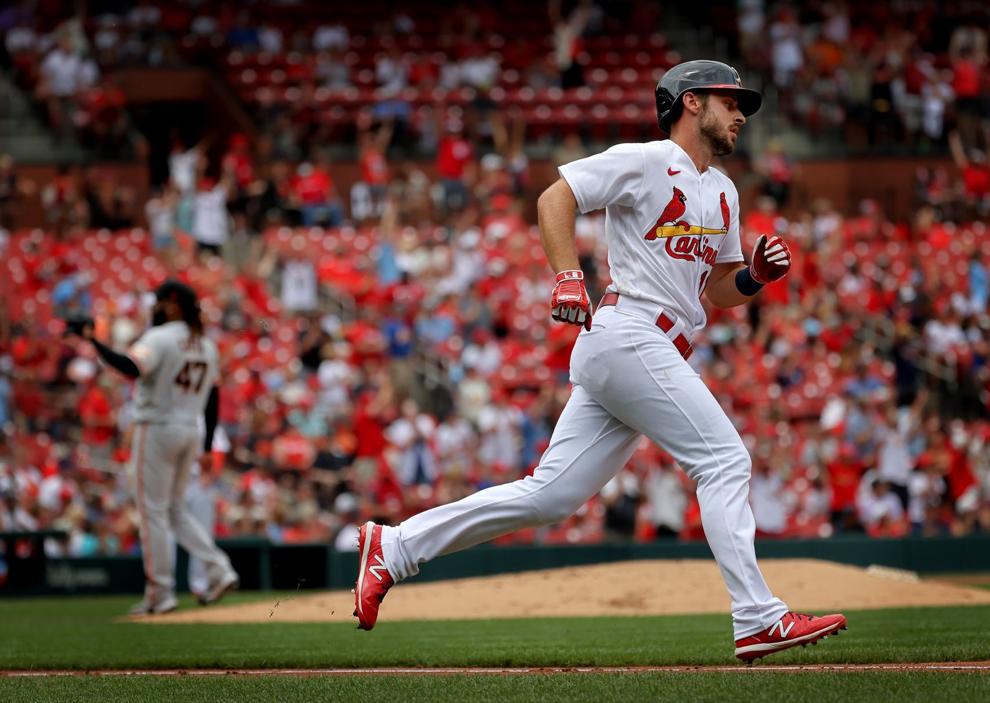 San Francisco Giants vs St. Louis Cardinals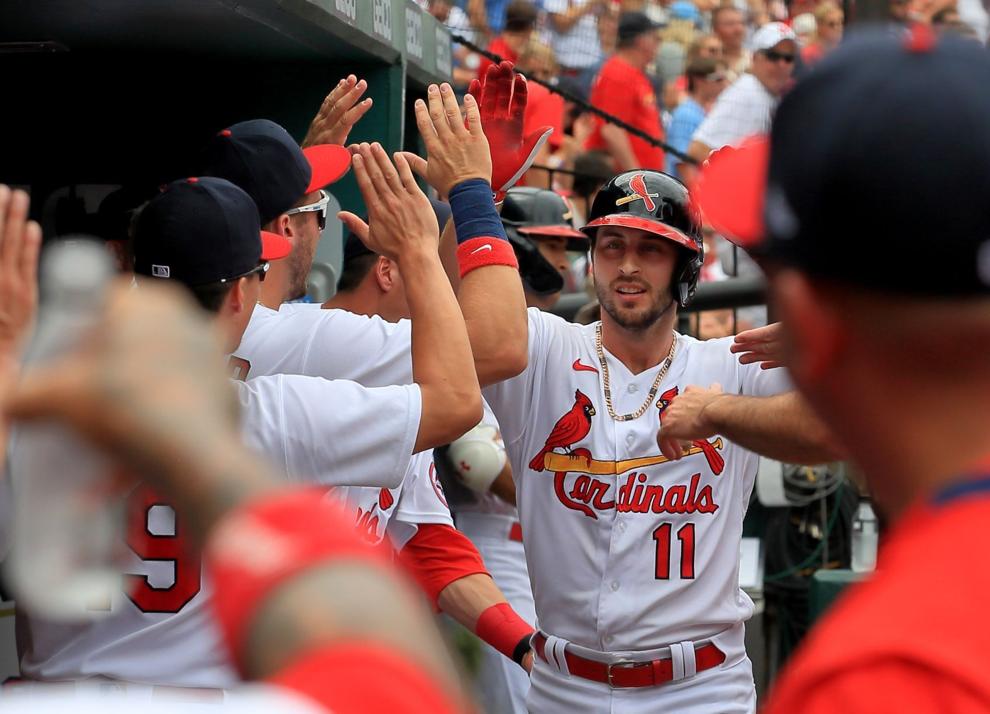 San Francisco Giants vs St. Louis Cardinals
San Francisco Giants vs St. Louis Cardinals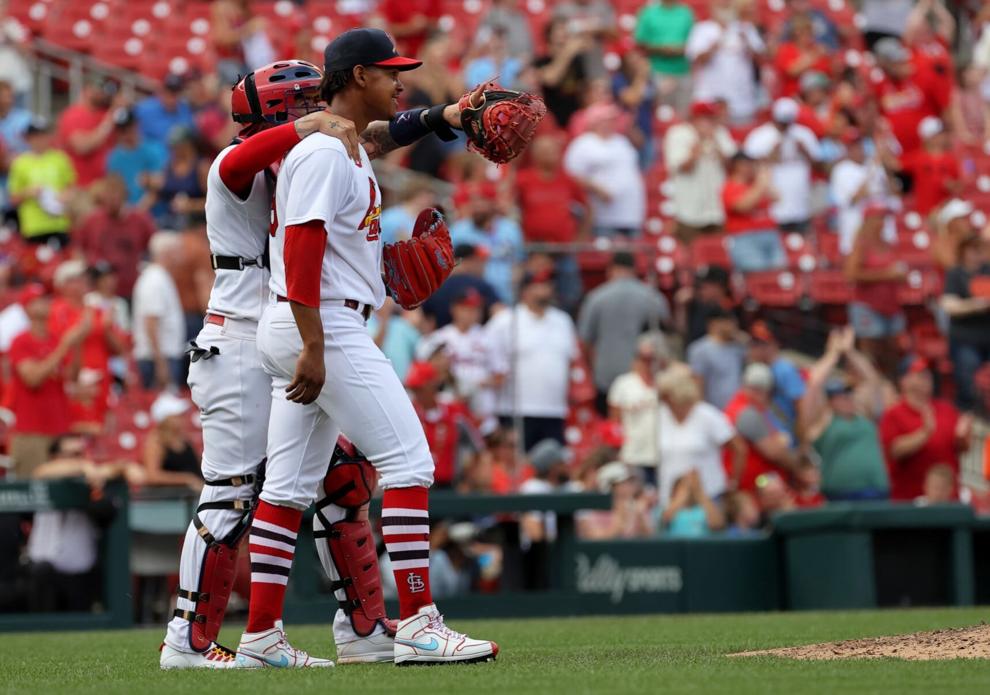 San Francisco Giants vs St. Louis Cardinals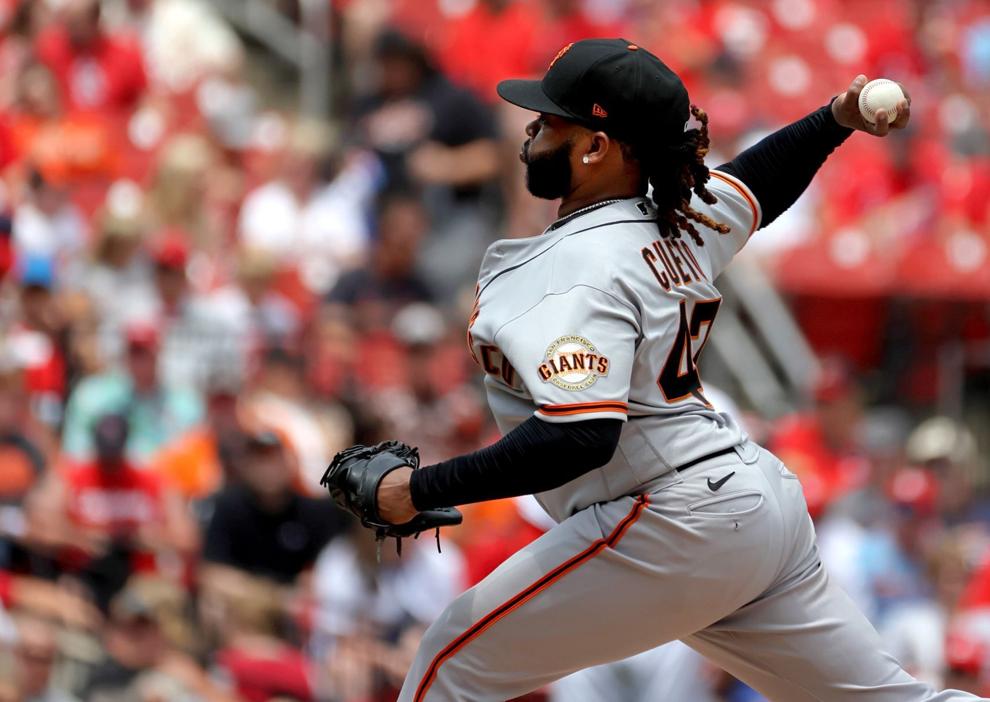 San Francisco Giants vs St. Louis Cardinals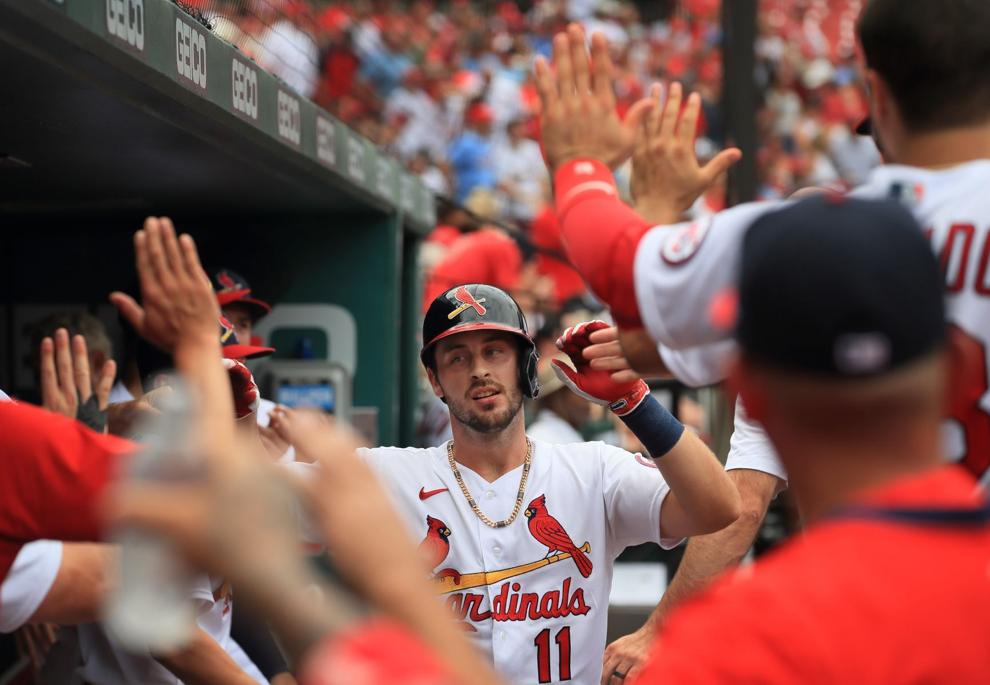 San Francisco Giants vs St. Louis Cardinals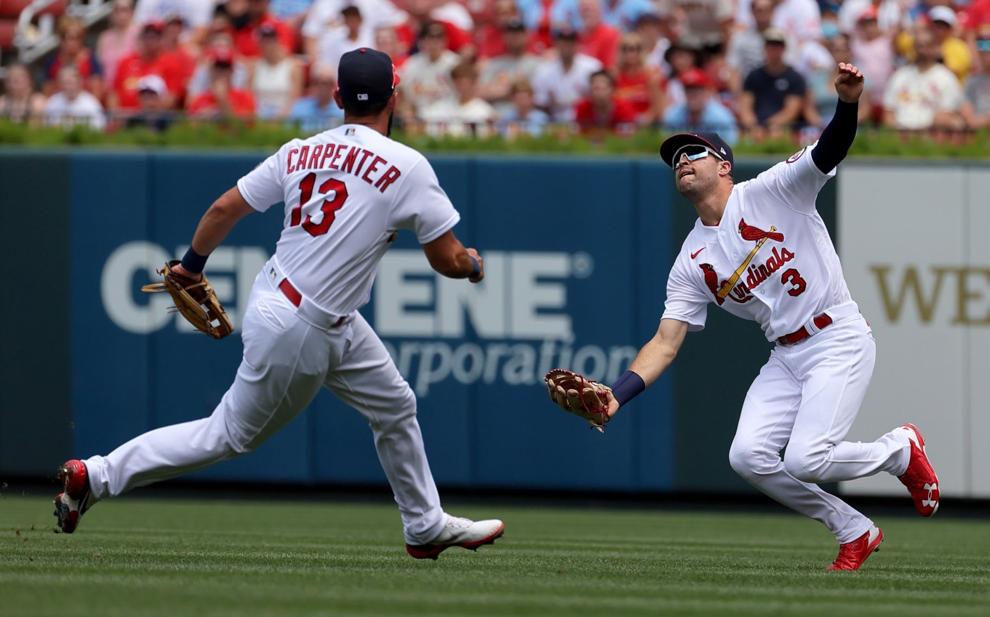 San Francisco Giants vs St. Louis Cardinals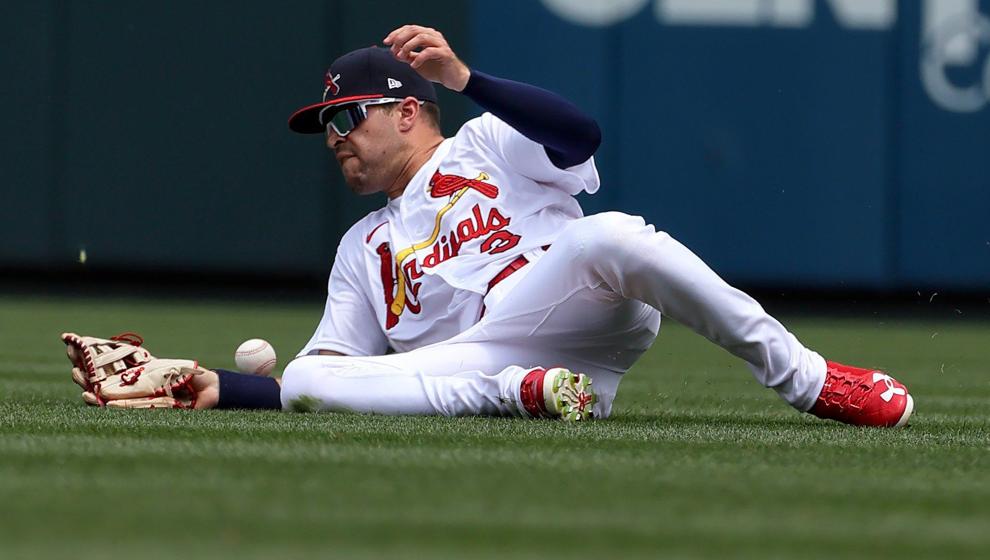 San Francisco Giants vs St. Louis Cardinals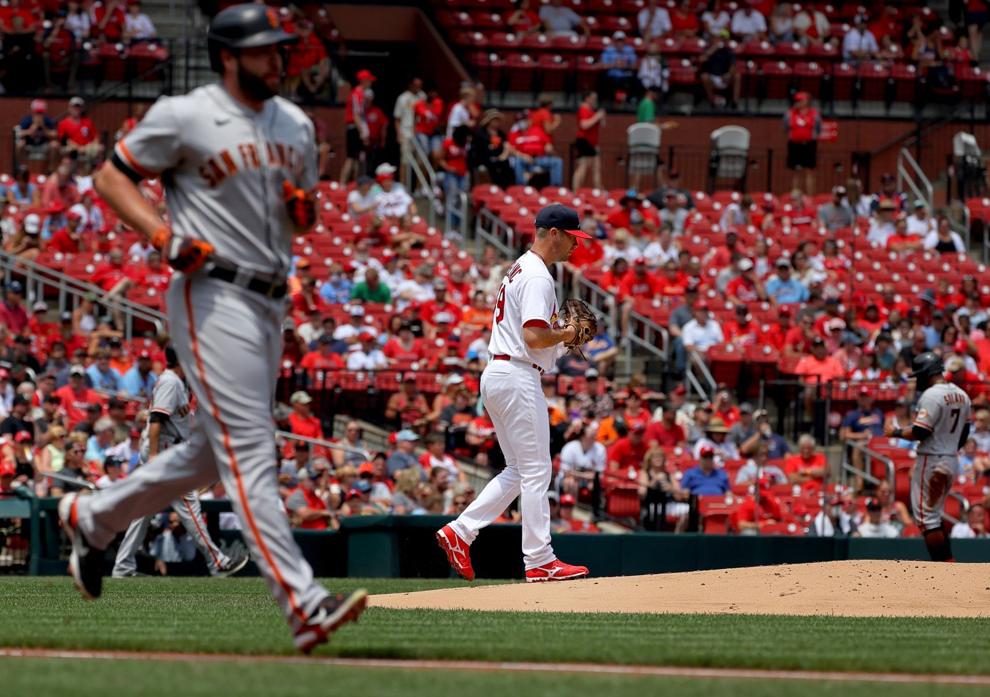 San Francisco Giants vs St. Louis Cardinals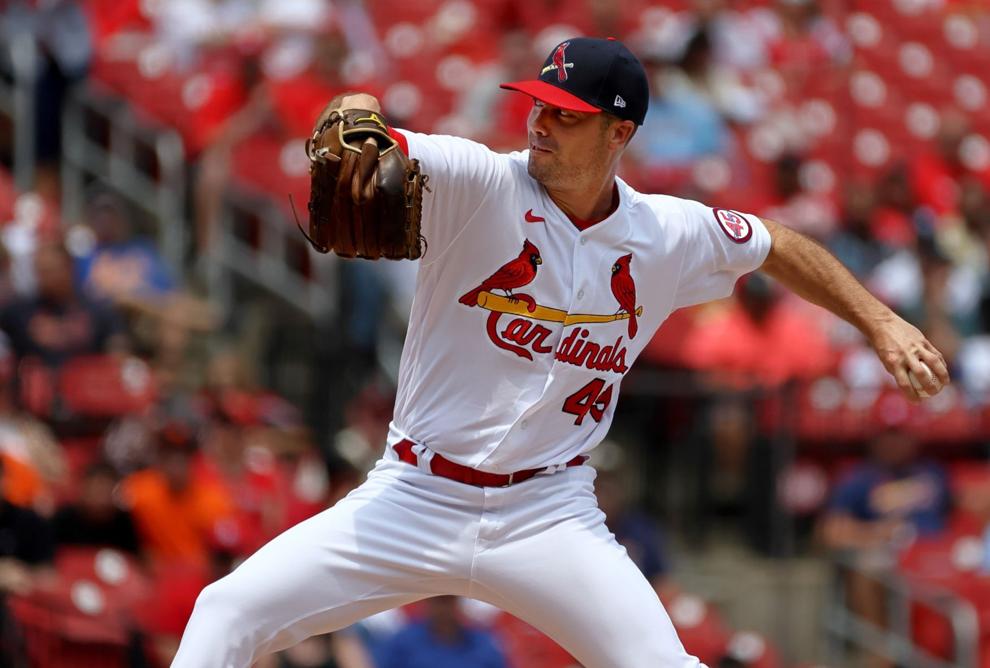 San Francisco Giants vs St. Louis Cardinals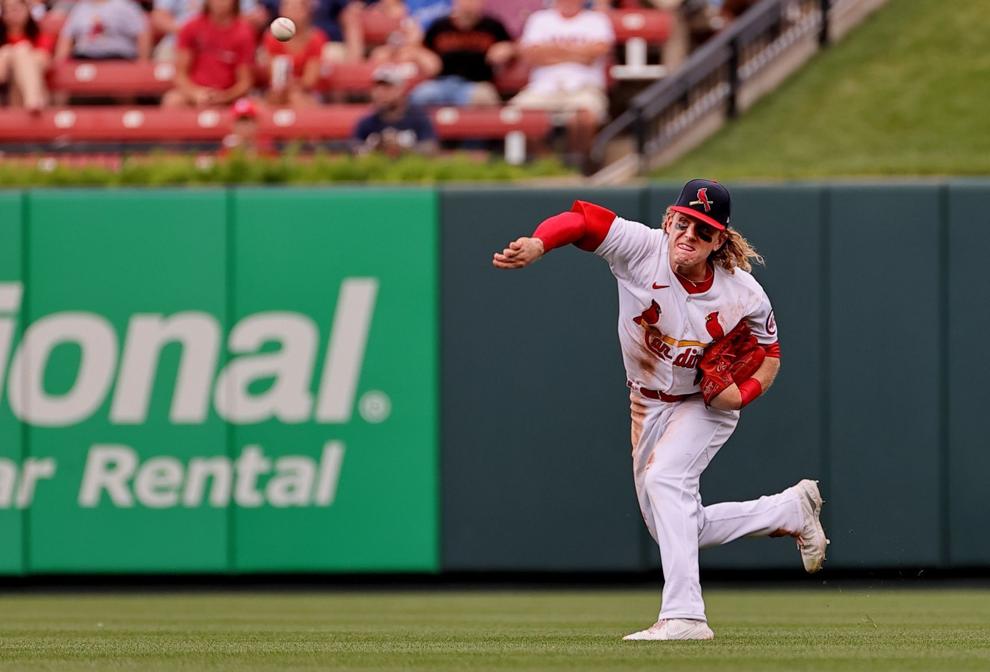 San Francisco Giants vs St. Louis Cardinals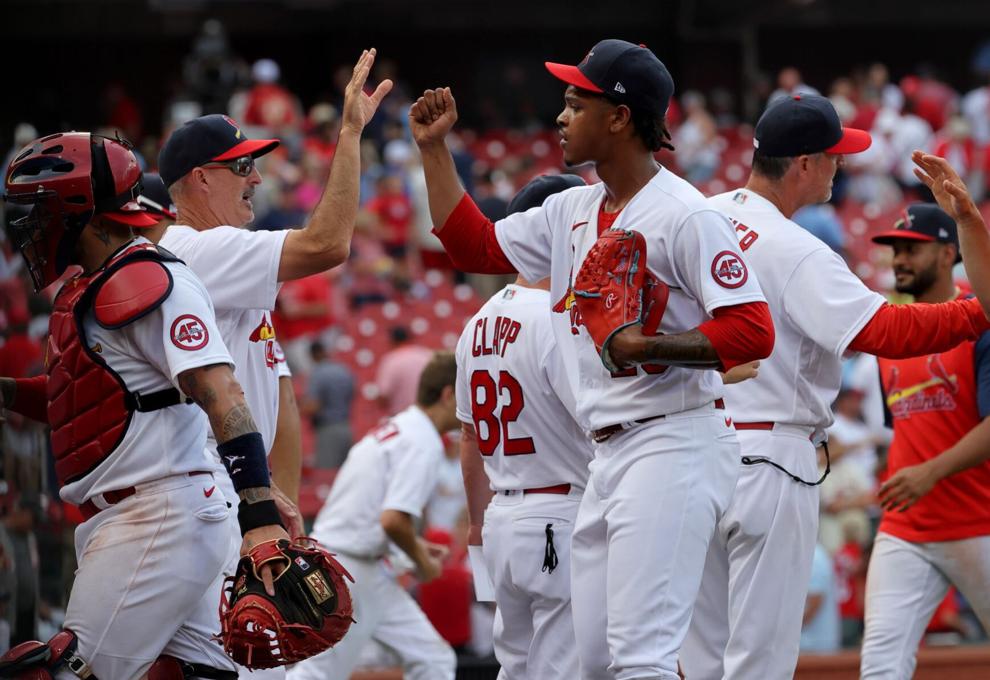 San Francisco Giants vs St. Louis Cardinals