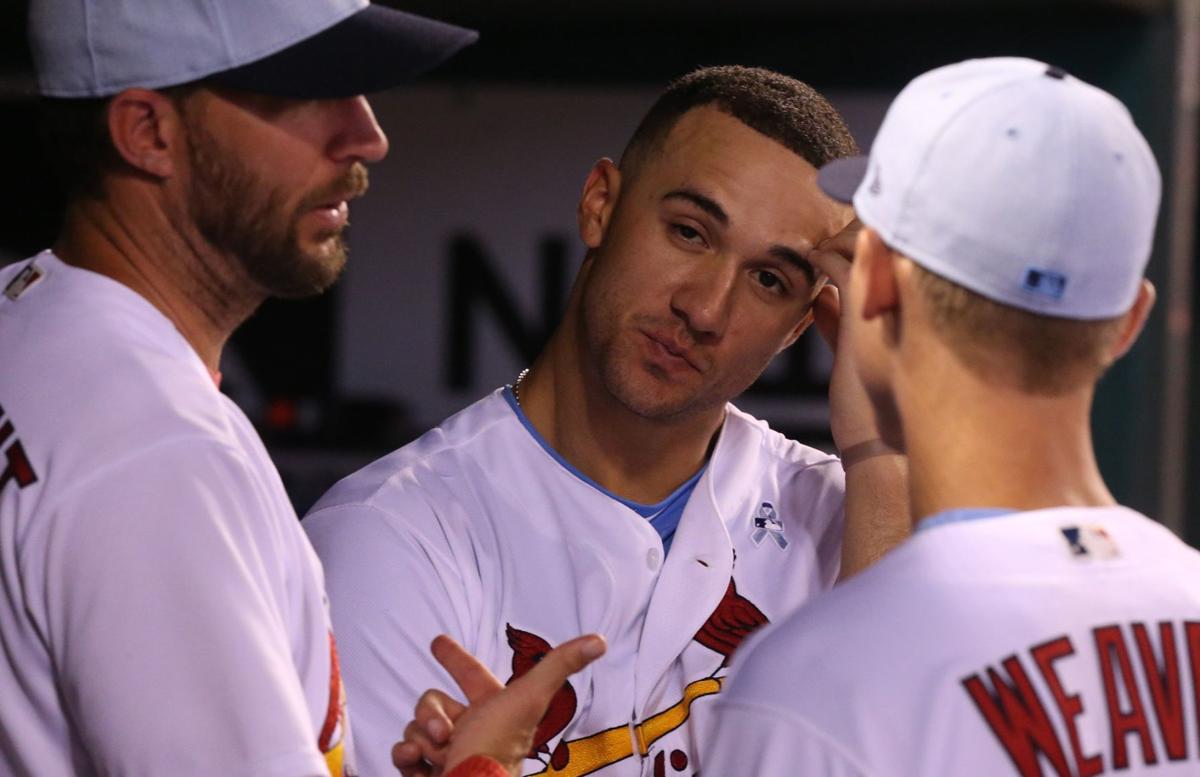 The Cardinals still have the five starting pitchers they counted on at the beginning of this past season and also the five who were in Memphis' rotation in April. Neither tally includes Alex Reyes, who made one record-setting-strikeout outing at Memphis before being brought here after missing more than a year following elbow surgery. The hard-throwing righthander got hurt again after four innings in his lone appearance for the Cardinals.
That's 11 potential starters, with Reyes added in, and, so far, all 11 of those pitchers are considered starting pitchers, or at least are being conditioned as such for next February's start of spring training for the Cardinals.
"We have an enormous amount of depth," said John Mozeliak, president of baseball operations. "Now it's a matter of defining roles and understanding how to maximize it. I think that everyone would agree that if we wanted to list potential starting pitchers, we could come up with 10 names. And all of them could probably make a pretty good argument on why you should give them a chance. But, obviously, you're going to have five.
"So that means either somebody is going to get sent back to the minor leagues or somebody is going to get sent to the bullpen. We're just starting to sort through that."
Of the 11, one name that doesn't get talked about much is that of Luke Weaver, who has made the fourth-most total starts on the club in the past two seasons at 35. He had 25, third highest on the team behind Miles Mikolas (32) and Jack Flaherty (28) in 2018, but apparently he doesn't fit into many projections for next year's starting five, unless it might be the one at Memphis.
Removed from the rotation after a 3 2/3 inning outing on Aug. 16, the No. 1 draft pick in 2014 pitched only 11 innings the rest of the season. In six more appearances, including one more start on Sept. 2, he gave up 14 runs (nine earned) and 16 hits and his ERA swelled from 4.67 to 4.95. Two of those outings totaled three innings against Pittsburgh and Los Angeles, when he surrendered 11 runs in three innings of relief and heard boos from the Busch Stadium fans.
With the Cardinals missing the playoffs for a third straight year, it's time to test how much you know about the last St. Louis squad to go th…
In the final two weeks of the season, he pitched exactly zero innings as he rarely left his seat in the bullpen.
The 25-year-old, who was 7-2 with the Cardinals in 2017, wound up at 7-11 after starting out at 2-0 and 2.08 for his first three starts in 2018. To reclaim any position, he will have to outdistance a starting crew that already includes Mikolas, Flaherty, Carlos Martinez (again), Michael Wacha and Adam Wainwright. It also encompasses Austin Gomber, John Gant and Daniel Poncedeleon, and Mozeliak said that Dakota Hudson, who was the top starter at Memphis but stayed in the bullpen here, and Reyes also are thought of as starters.
Wacha made just 15 starts in 2018 but was 8-2 in mid-June and headed for the All-Star game before suffering an oblique strain that limited him to several rehab starts but no big-league activity the rest of the way.
"When you look at some of our starters, the biggest question is going to be health and durability," said Mozeliak. "I expect (Wacha) to have a very normal offseason, which is good for him. I will say he is one of the more diligent guys we have. He takes it more seriously. My expectations of him come February is that he should be ready to go.
"Clearly, this was a disappointing season because he was throwing so well. And to lose him for such a long period of time was something of a surprise."
Reyes will have a different look as he recovers from lat surgery after recovering the previous season from Tommy John surgery.
"He's been so intimately engaged with the Cardinals' medical staff ... I think we need to give him a break," said Mozeliak.
"He's probably sick of looking at the nurse, you know what I mean? It's time for a change."
Mozeliak said Reyes probably would be working out at a clinic in Fort Lauderdale, Fla.
"It will be a very patient approach in spring training," said Mozleiak, "but expectations are that he should be ready to go (by the start of the season) It's not like last year where we're looking at maybe having to buy four to six weeks of DL time for rehab before we get him to the big leagues. Right now, the organization is pretty optimistic about where he is.
"Right now, he will prepare to be a starter."
Mozeliak had presumed until late in the just completed season that Wainwright, troubled much of the year by elbow issues, had pitched his last game for the Cardinals.
"It's sort of an amazing story," Mozeliak said. "I thought we were going to be talking about his great career and what he meant to the franchise and to the organization and what a special friend he was. (But), obviously, he had that late-season success.
"I touched base with his agent and this came together rather quickly."
And, at age 37, Wainwright, who had a five-year, $97.5 million deal, is back for one year and possibly the real farewell tour. "The thing that made this so easy and maybe so special is that he's willing to bet on myself," Mozeliak said, referring to a contract largely hinging on how many appearances Wainwright makes.
"The risk standpoint on our end was pretty low," said Mozeliak. "Ultimately, if he pitches, he earns more money. If he doesn't, then we shake hands.
"Physically and mentally, it reminds me almost of 2014 (Wainwright won 20 that year). He's energized, which is great to see."
And then there is Hudson, who, after winning 13 games at Memphis with his hard sinker, had a 2.63 ERA for 26 relief appearances for the Cardinals, although he walked 18 in 27 1/3 innings.
"We're having continuing discussions on role and profile. Dakota right now would be listed as a starter," said Mozeliak.
"In terms of what role he has for us next year, that could change. (But) we were excited about him as a starter."
With this seeming abundance, although all but Gomber are righthanded, the Cardinals might not be as active in signing a free-agent starter as they have in recent years, when they signed Mike Leake to a five-year deal before the 2016 season and Mikolas to a two-year deal last year.
"Speaking in absolutes would not be in our best interests," Mozeliak said. "If there was something out there in the starting market that made sense for us and would allow us to do something different in the bullpen, I think we would have to pursue it. But I would say as an overall statement on this, (starting pitching) is probably not going to be our focus of energy — because we do feel we have depth."
---
Miles Mikolas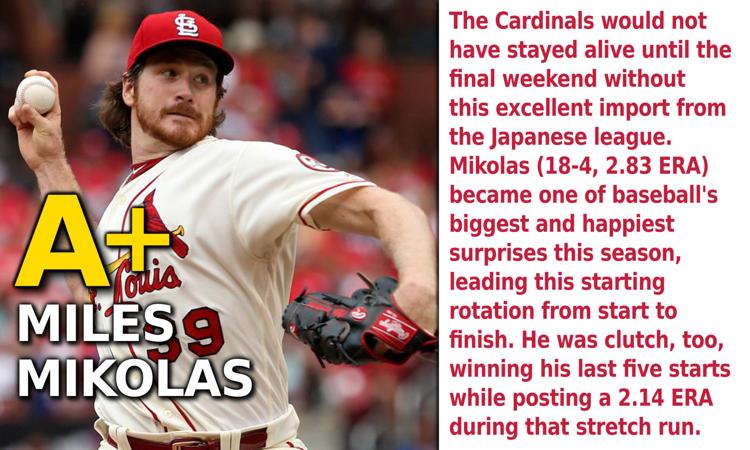 John Brebbia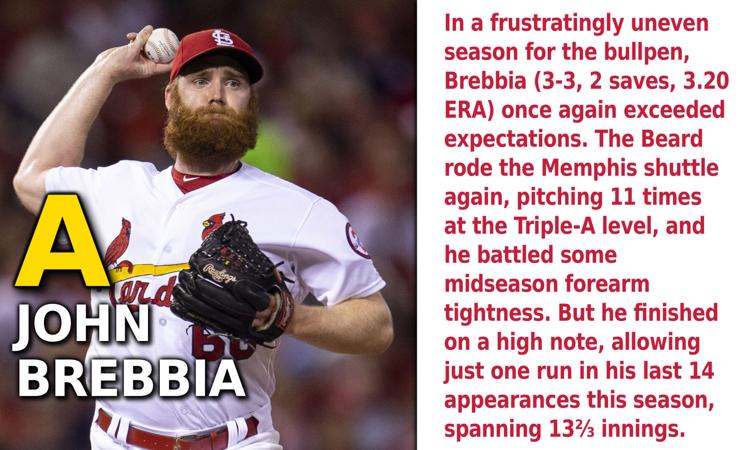 Daniel Poncedeleon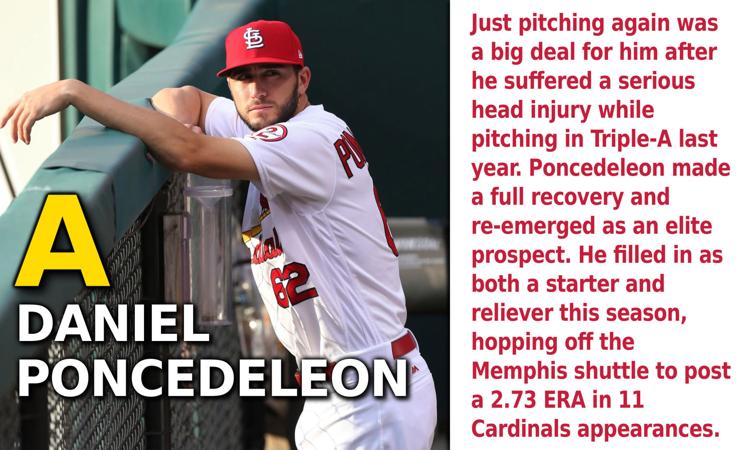 Jack Flaherty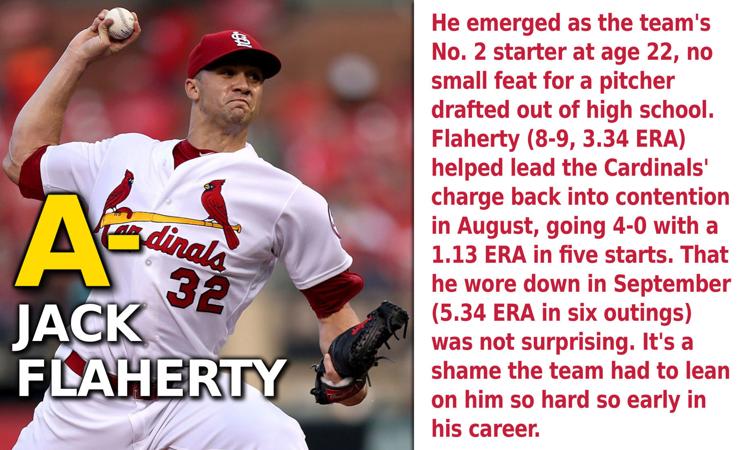 Jordan Hicks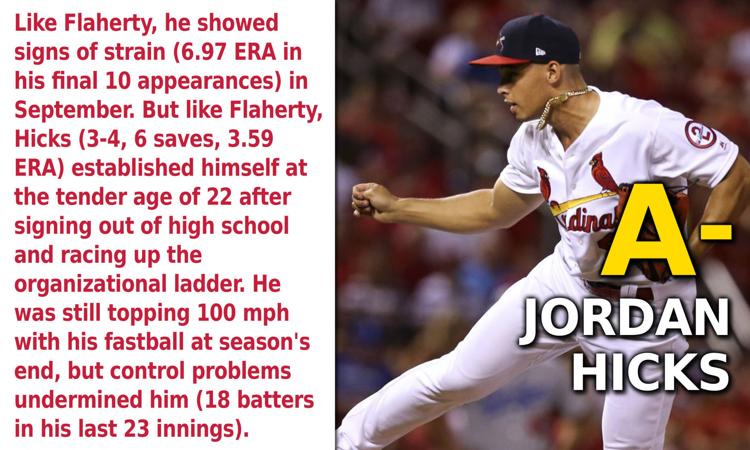 Michael Wacha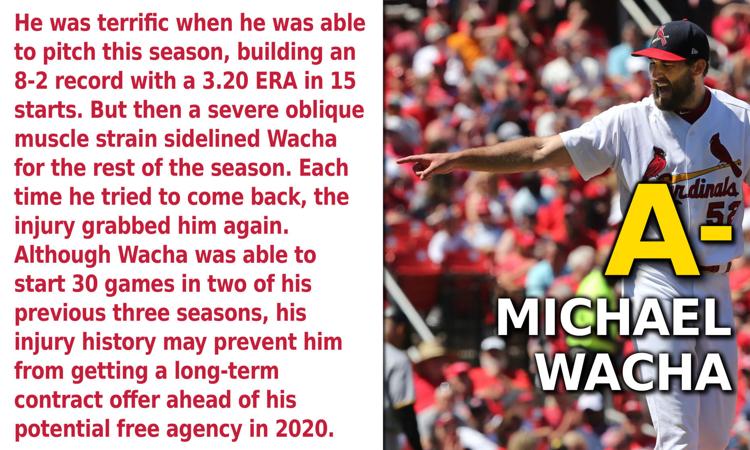 Tyler Webb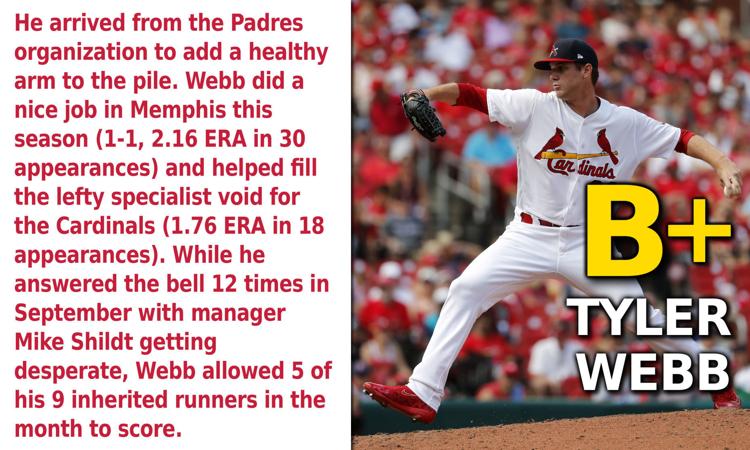 John Gant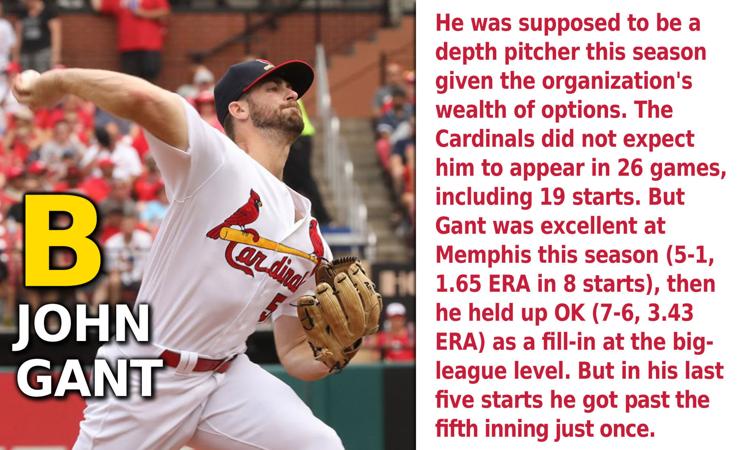 Dakota Hudson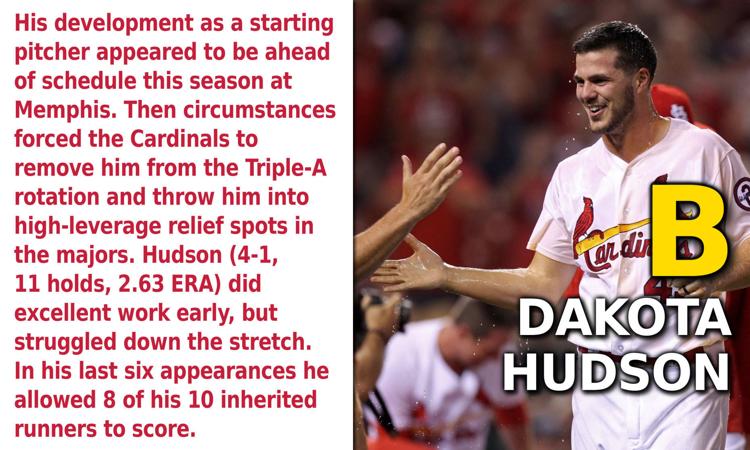 Carlos Martinez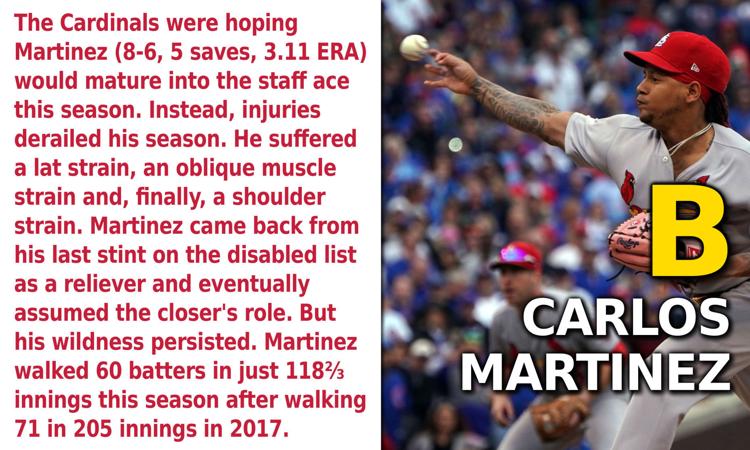 Bud Norris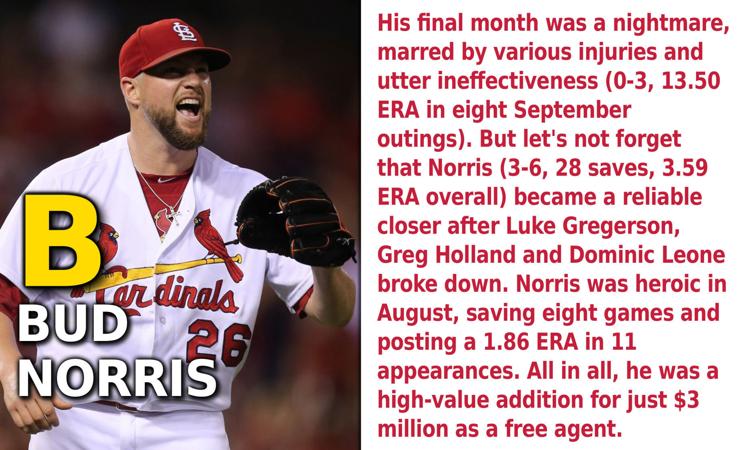 Tyson Ross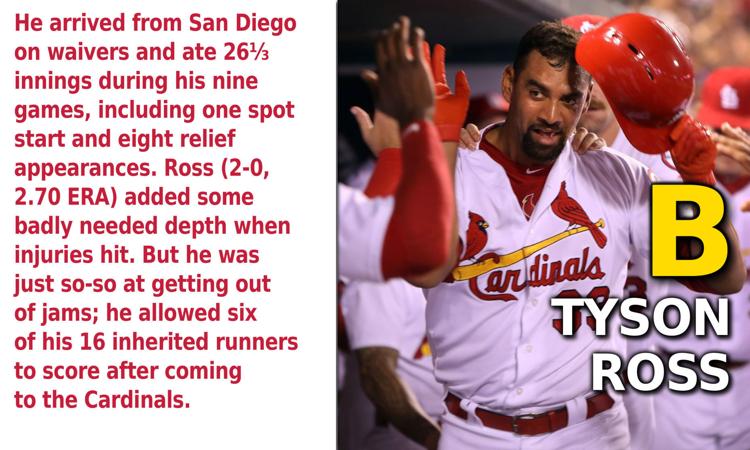 Chasen Shreve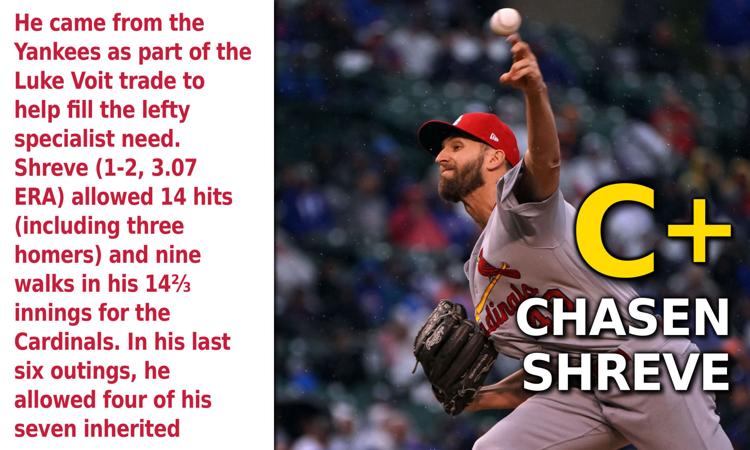 Mike Mayers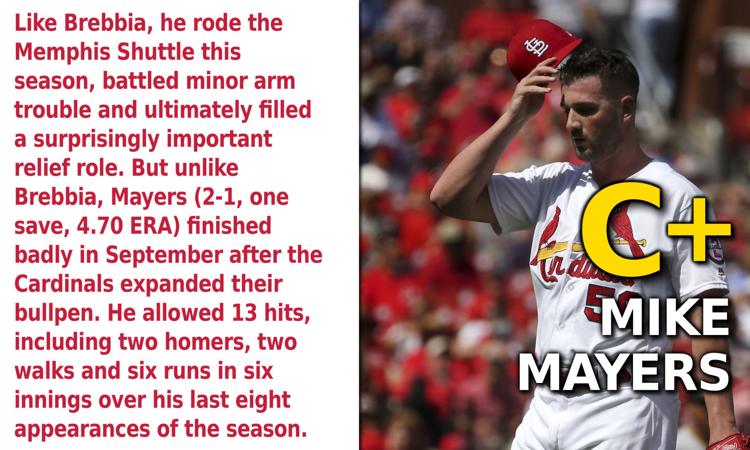 Austin Gomber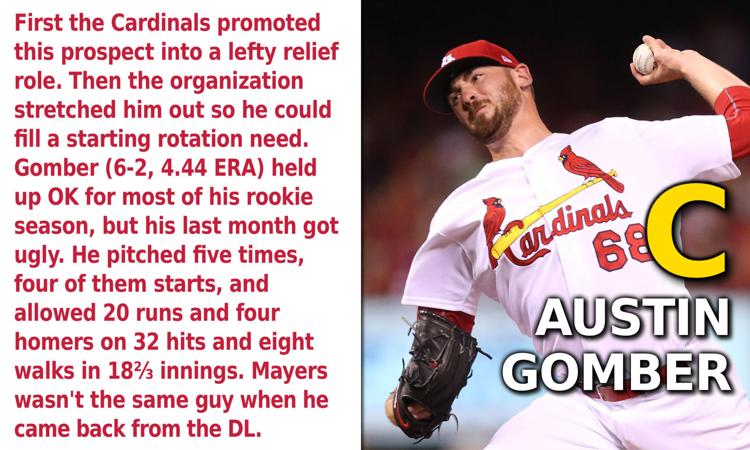 Dominic Leone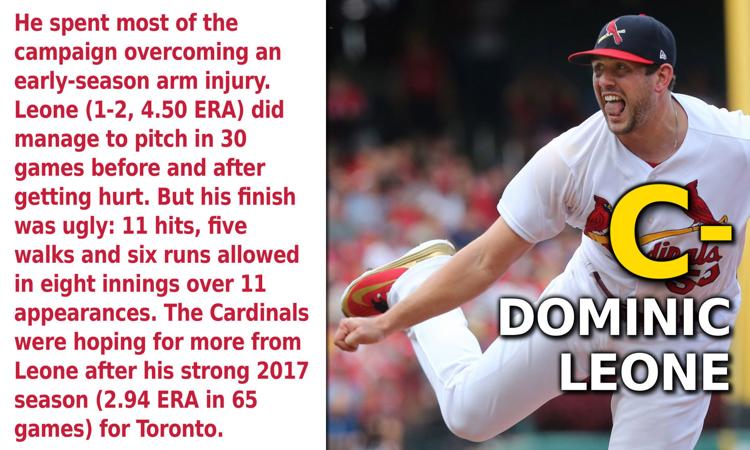 Adam Wainwright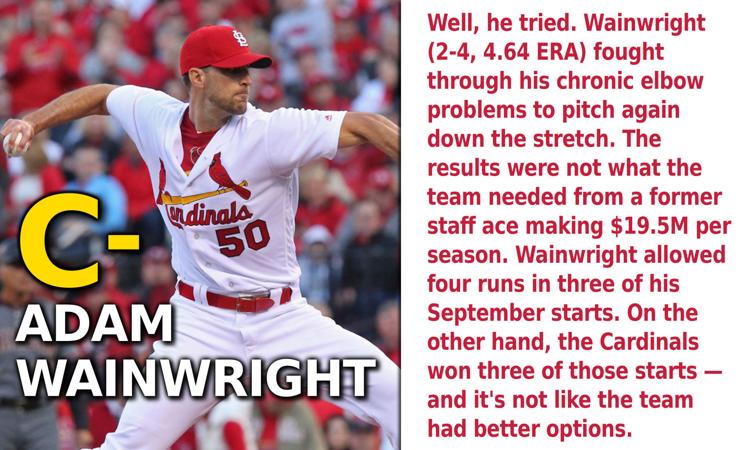 Luke Weaver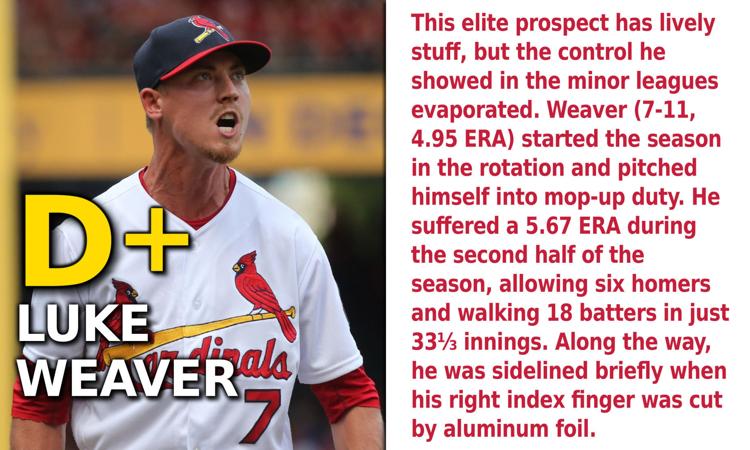 Matt Bowman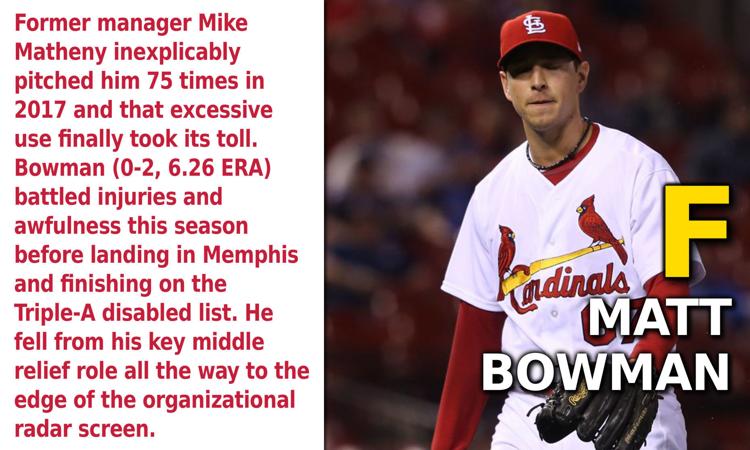 Brett Cecil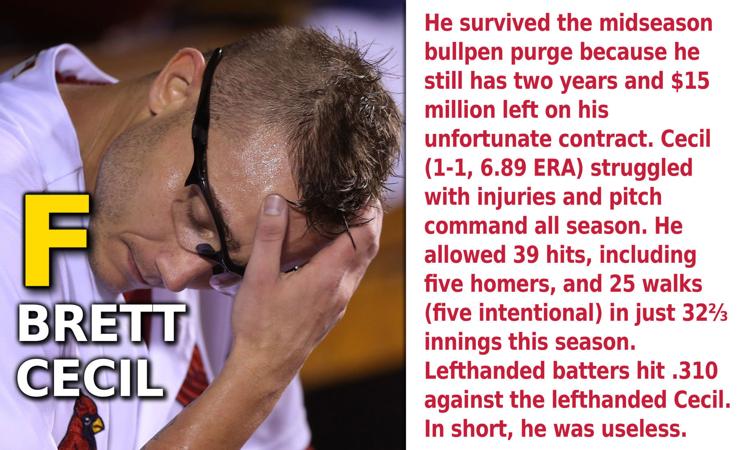 Luke Gregerson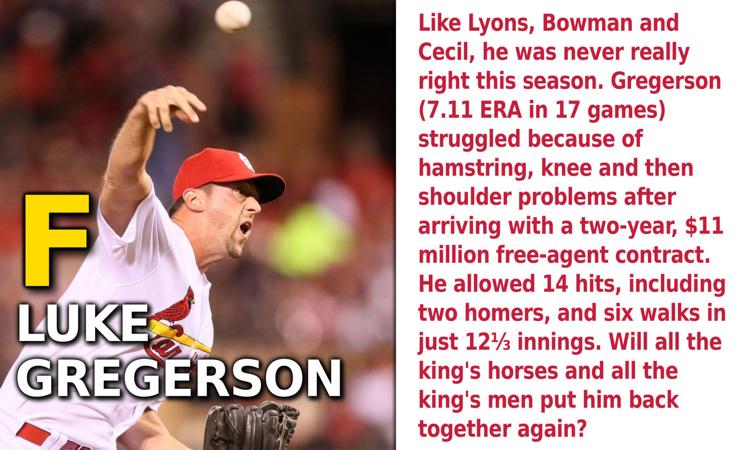 Tyler Lyons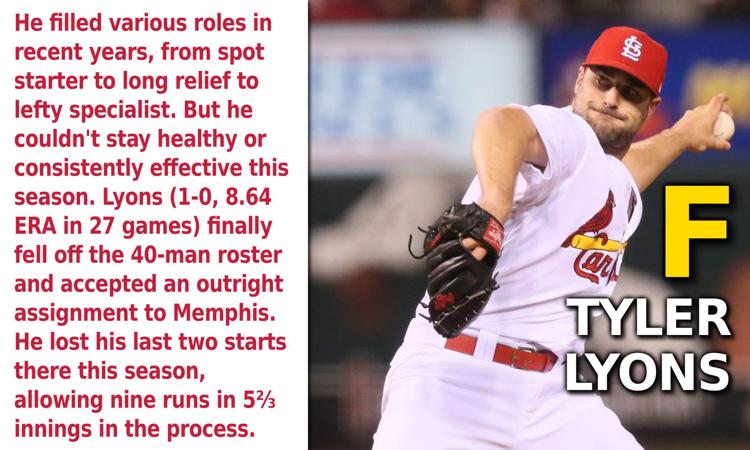 Get Gordo's grades for position players and management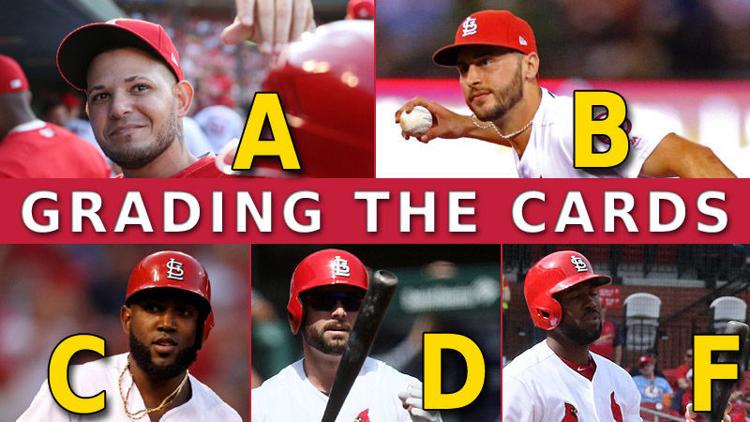 Quiz: How much do you know about the last Cardinals team with a 3-year playoff drought?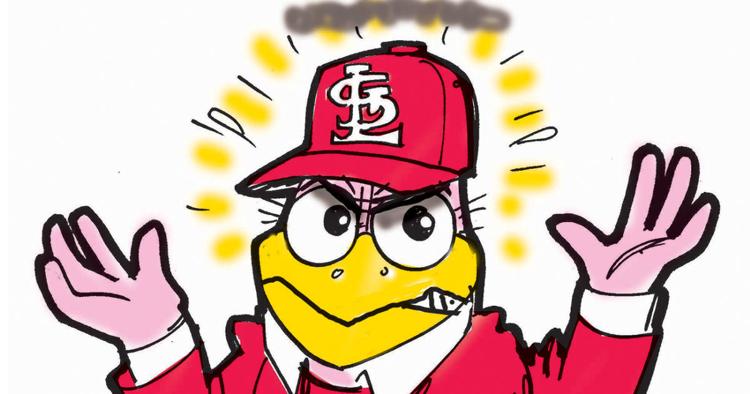 Keep up with the latest Cardinals coverage from our award-winning team of reporters and columnists.