It is the shower every pitcher wants to have. "But you want it just one time," said Cardinals reliever Kodi Whitley.
Veteran starter Adam Wainwright has witnessed dozens of them in his career and is quick to reel off the ingredients involved in celebrating a pitcher's first major league victory.
"Water, Gatorade, yogurt, Diet Coke ... shaving cream ... anything goes," said Wainwright. "No beer anymore."
After the Cardinals' 6-2 win over Pittsburgh at Busch Stadium on Saturday, starter Miles Mikolas, who didn't make it through the fifth to qualify for the win, asked Whitley, who finished the fourth and also pitched the fifth, if he had ever won in the majors before.
This was the time for the 27-year-old Whitley to tell the truth, even though it would stink for a while.
"He said, 'Uh-oh, you know what's coming,'" related Whitley.
"I think they even threw some almond milk in there, too," said Whitley of the Cardinals' modest efforts at good nutrition.
The process begins when some of the other pitchers dump the winning pitcher into a laundry cart and wheel him into the showers.
Whitley, relieving Mikolas with a runner at second and two out in a 4-2 game, induced 2021 All-Star Bryan Reynolds to ground out to end the fourth and then pitched a hitless fifth.
That effort extended Whitley's consecutive scoreless streak to 17 innings over the past two seasons, including 12 scoreless outings during September/October of last year when the Cardinals were making their late-season charge, including a winning streak of 17 games.
"That was good for me, confidence-wise," said the quiet North Carolinian. "In that run, with those 17 games, and making the playoffs and getting to contribute ... that lets you know, 'Hey I can do this.' Just build off of that and try to keep it going."
The scoreless streak, which featured three "holds," actually started in late May just before Whitley suffered back spasms while shagging balls in the outfield before a game.
"I was just standing there and the back tightened up," Whitley said.
Counting his rehab time at Springfield, Whitley was out of the Cardinals' bullpen for three months but he was on the postseason roster, just as he had been the year before when he missed much of the abbreviated season with COVID-19 and an elbow ailment. He had just 4 2/3 innings with the Cardinals in 2020 but hitters averaged just .125 against him and he got into one playoff game.
So it was clear the Cardinals' staff liked what it saw of Whitley. It just wanted to see more of him.
The past two seasons weren't the only times Whitley had his season interrupted. He had Tommy John elbow surgery while at University of Mount Union (N.C.) and missed all his junior season and part of his senior year. This resulted in his being the 814th player taken in the 2017 amateur draft.
Whitley, who features a fastball, changeup and slider, is sharp enough to know that he doesn't have to do it by himself. There are five current Gold Glovers and catcher Yadier Molina, who has nine of them already.
"You just let them put the ball in play and let them run it down," he said. "You've got (Harrison) Bader in the outfield and Nolan (Arenado) at third and 'Goldy' (Paul Goldschmidt) at first. They're all over the place ... and Yadi catching."
With a 15-man pitching staff, that means the Cardinals have as many as 10 relievers on a given day.
So far, six of them (Ryan Helsley and Nick Wittgren have pitched twice), have combined for 8 1/3 scoreless innings over two games.
"We're just all down there, just trying to stay ready for whenever it could happen. Be ready from Pitch 1," Whitley said.
Whitley was up in the third inning Saturday before entering the game an inning later. Pitching coach Mike Maddux said that starting pitchers won't be allowed to go more than 80 pitches for now because of the shortened spring training and Mikolas was at 77 when acting manager Skip Schumaker pulled him.
But Maddux pointed out, correctly, "Miles won that game for us in the first inning. Forty-one pitches and he gave up one run."
Whitley, said Maddux, "has filled some valuable innings for us over the past couple of years. He's had some time away from us but the times he was healthy, he's been pretty good. High fastball with a changeup.
"Last year, he was one of our Final Five (in the bullpen)."
On Saturday, Cardinals relievers retired the first hitter they faced in four of five instances. "First-pitch strikes," Maddux. "And get the 'leading lady (old-school ball talk for first hitter).' You get that 'leading lady,' whatever happens after that, you're only one pitch from being out of the inning."
A huge North Carolina Tar Heels basketball fan, Whitley wasn't happy with the results of the recent NCAA championship game. "It still stings a little," he said. "They were up by 15 at the half. But we'll get over it."
One way was what happened Saturday, as disgusting as some of the particulars might have been.
"Your first win," said Whitley. "You only get one of those."
Photos: Cardinals 6, Pirates 2
Cardinals 6, Pirates 2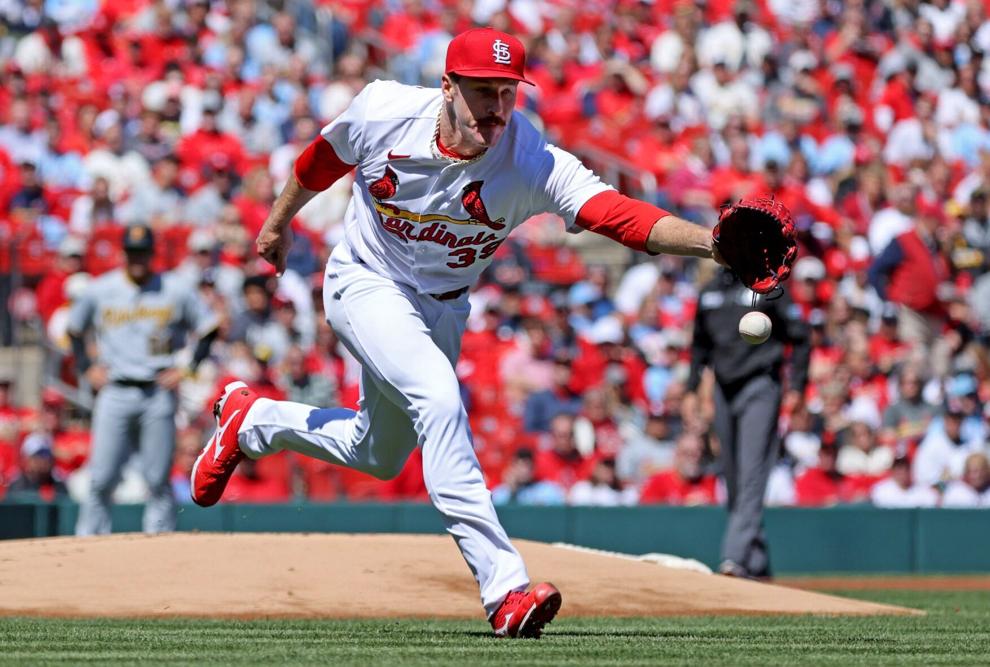 Cardinals 6, Pirates 2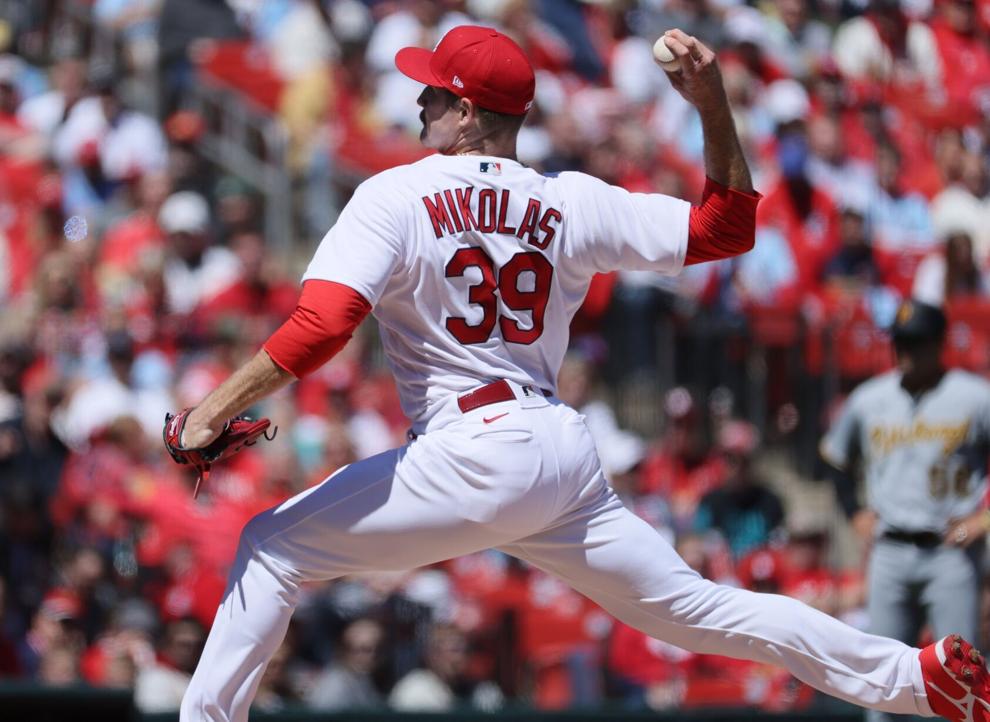 Cardinals 6, Pirates 2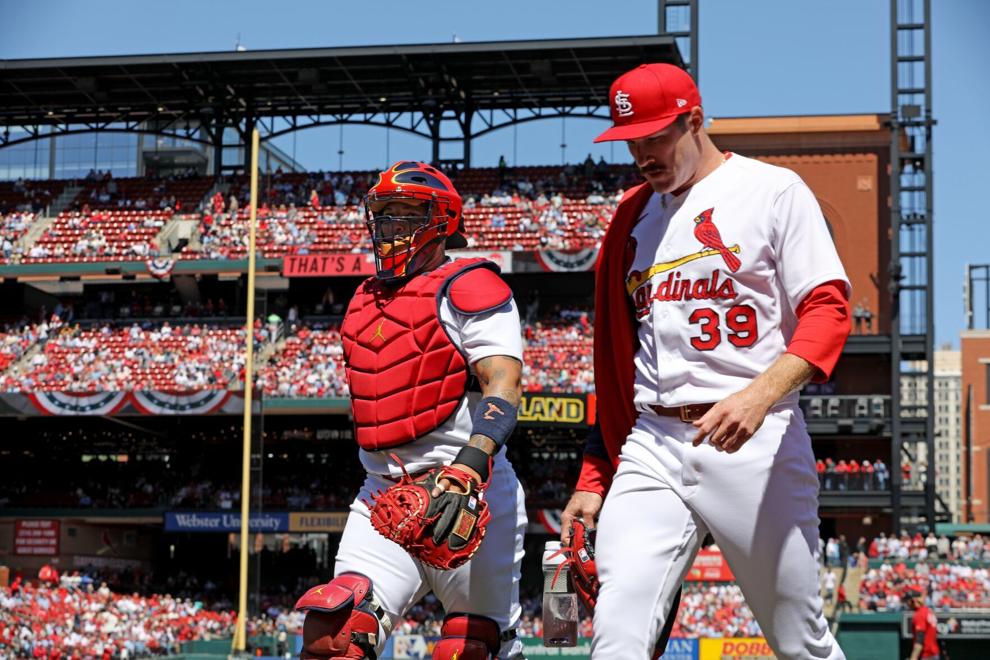 Cardinals 6, Pirates 2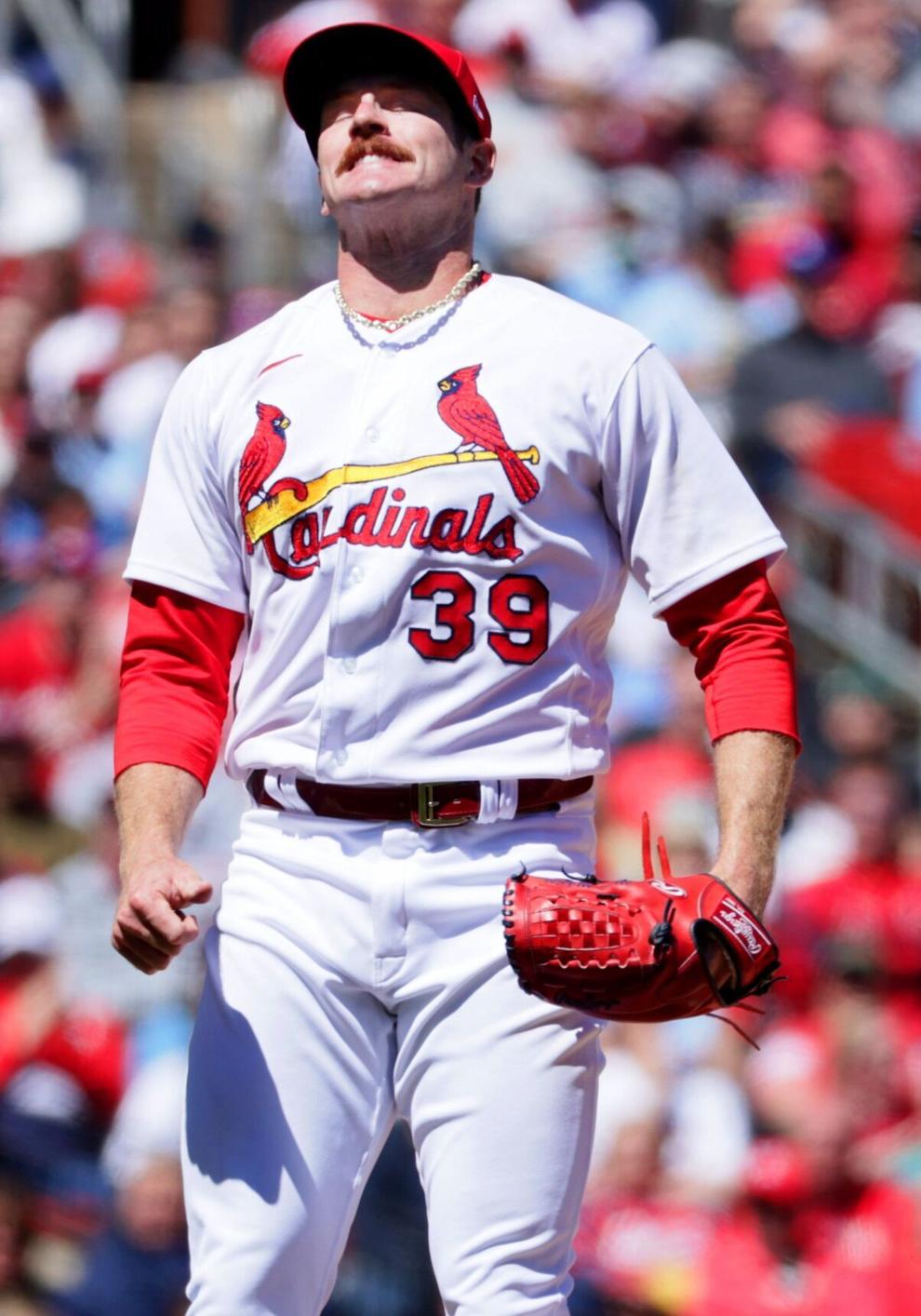 Cardinals 6, Pirates 2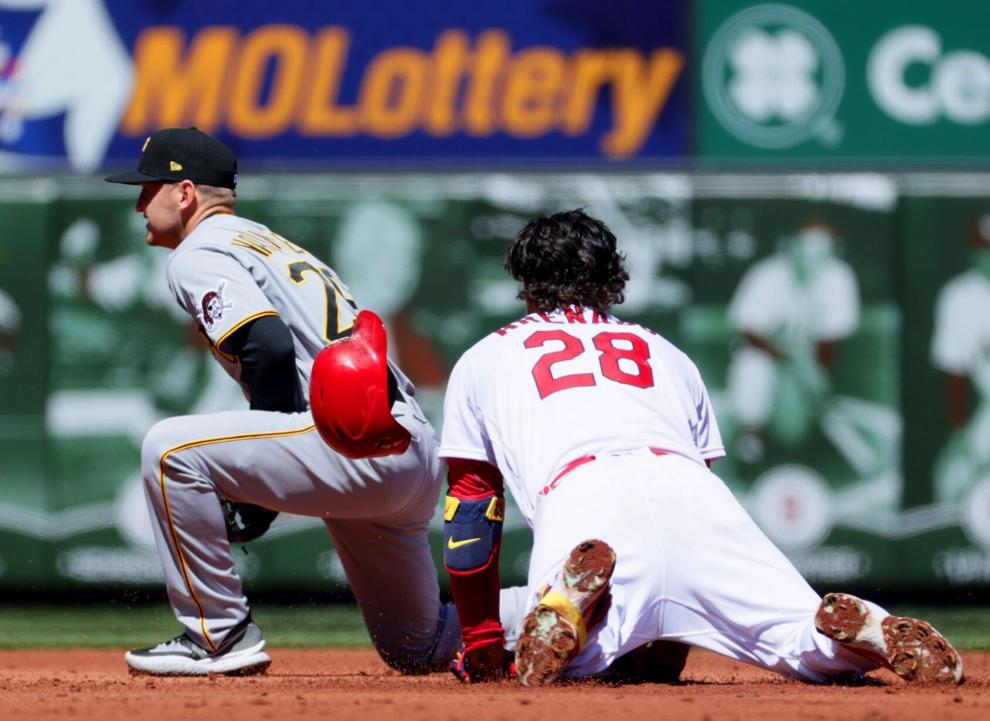 Cardinals 6, Pirates 2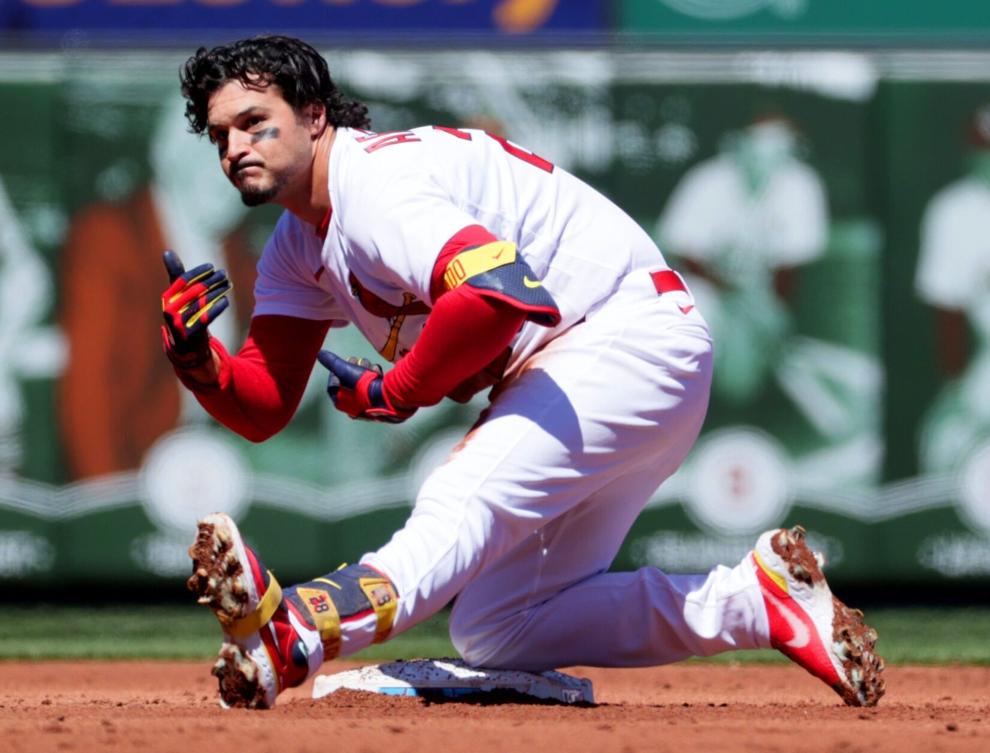 Cardinals 6, Pirates 2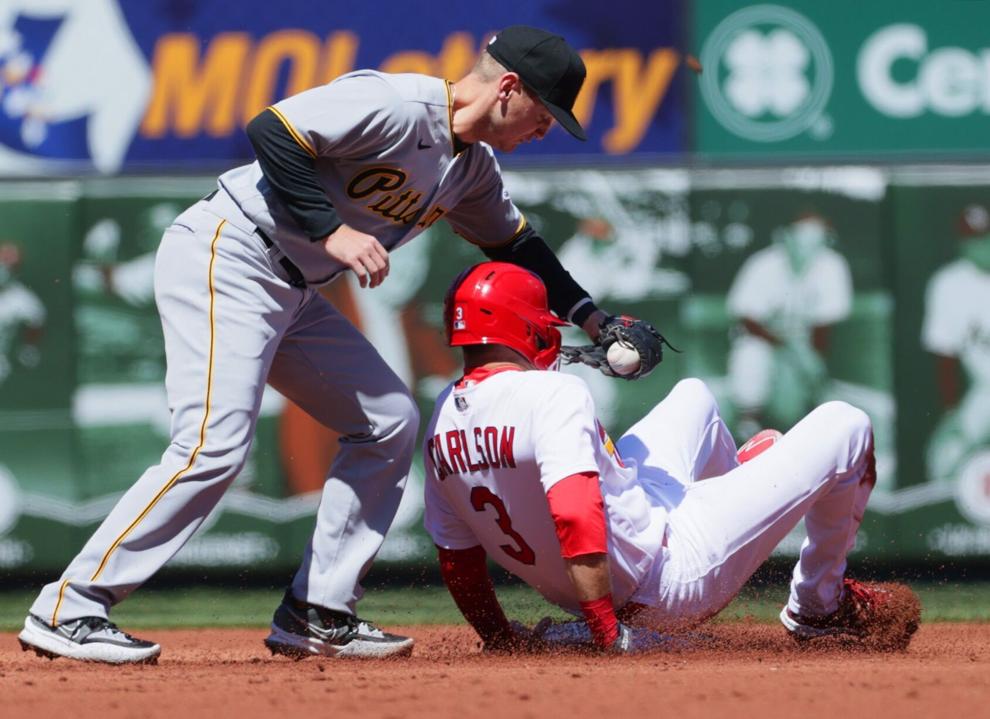 Cardinals 6, Pirates 2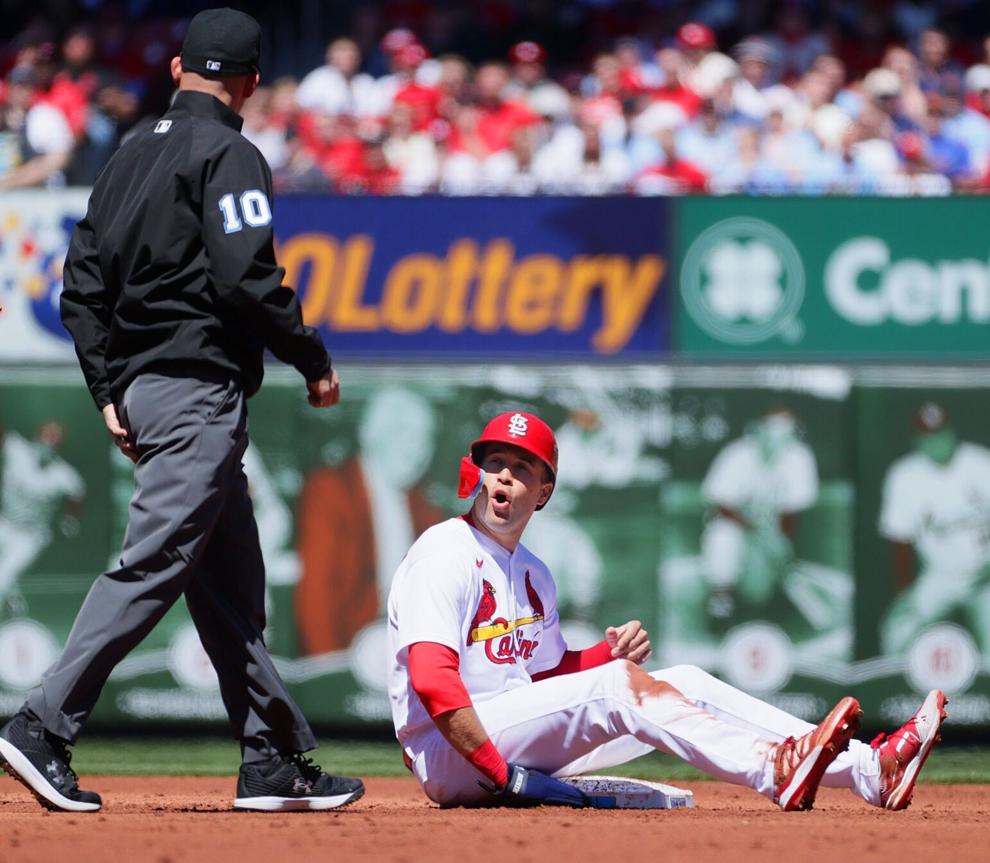 Cardinals 6, Pirates 2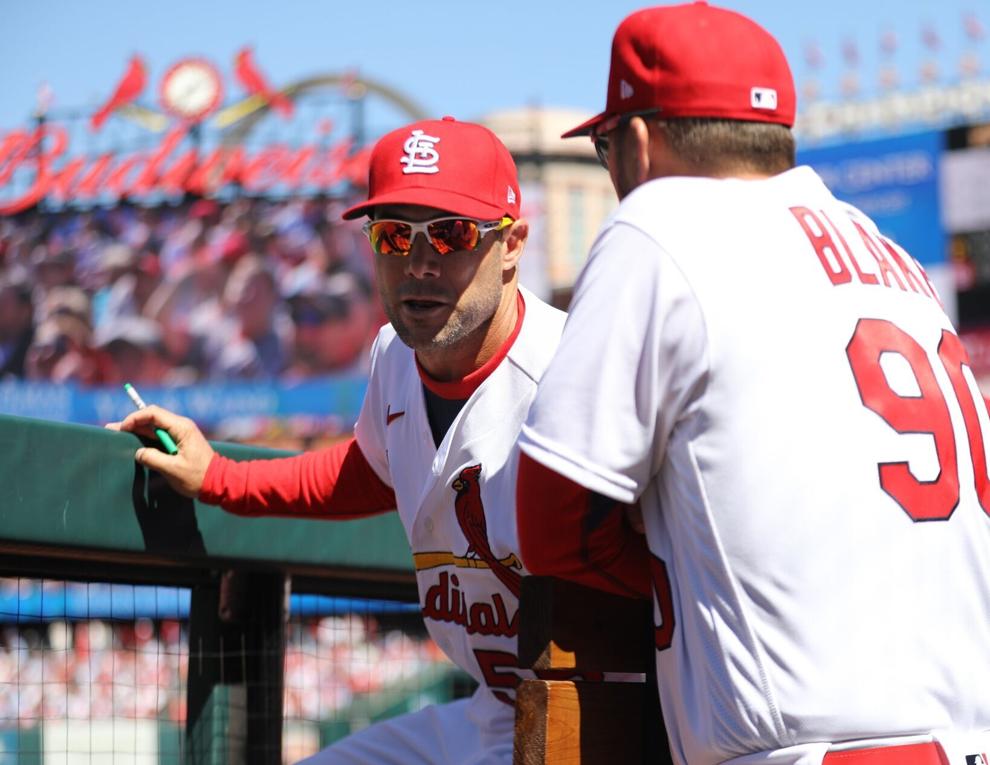 Cardinals 6, Pirates 2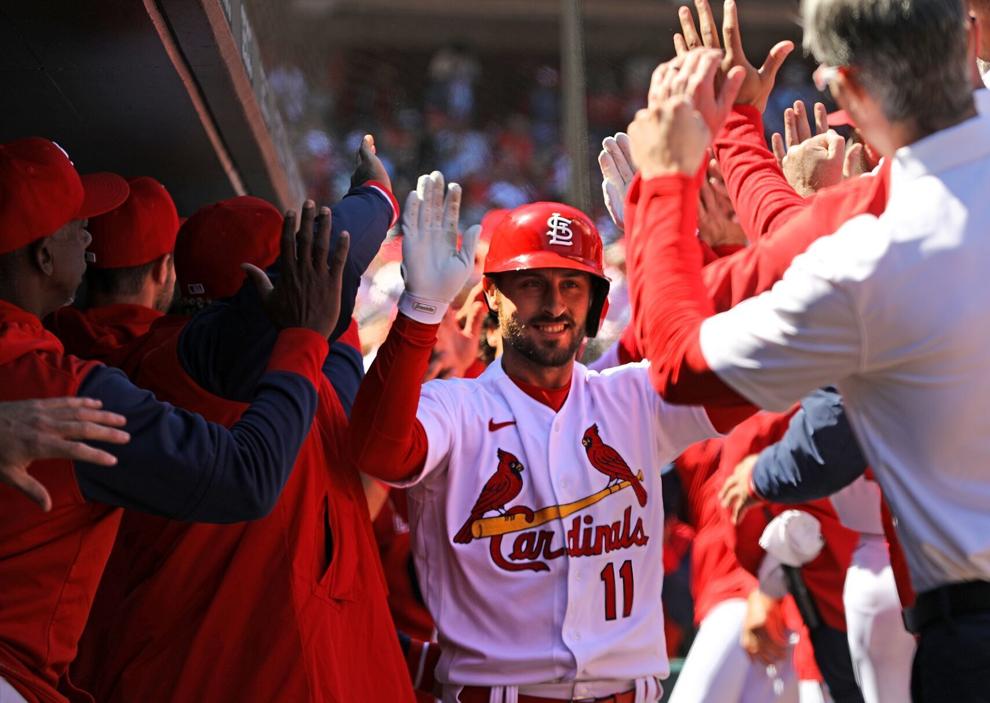 Cardinals 6, Pirates 2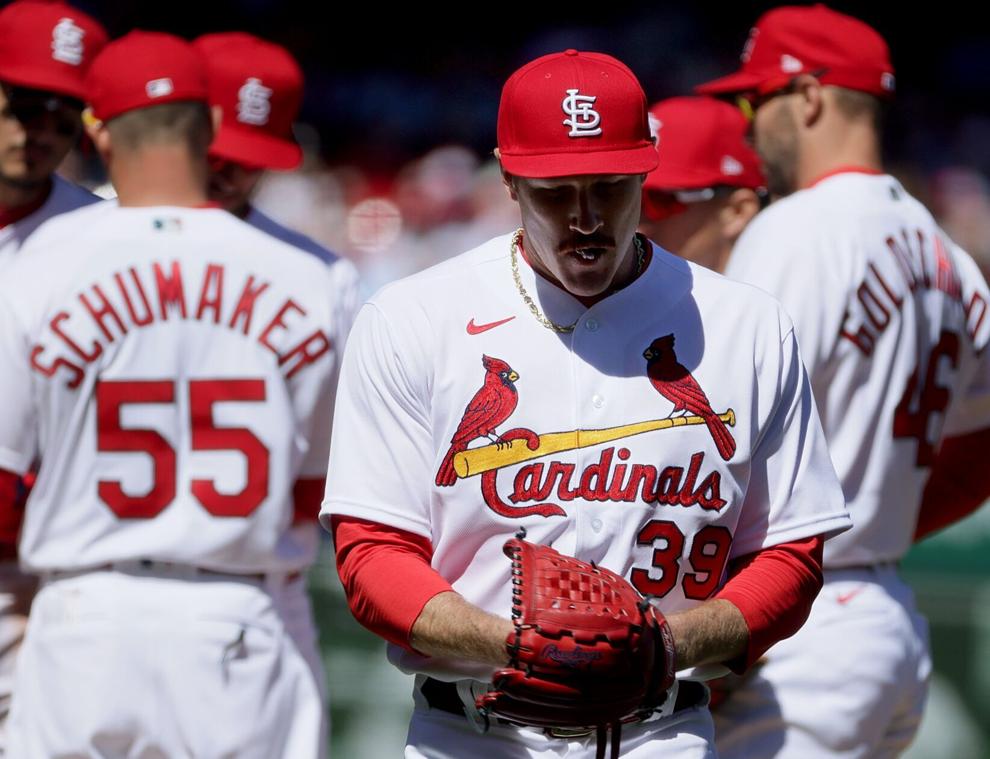 Cardinals 6, Pirates 2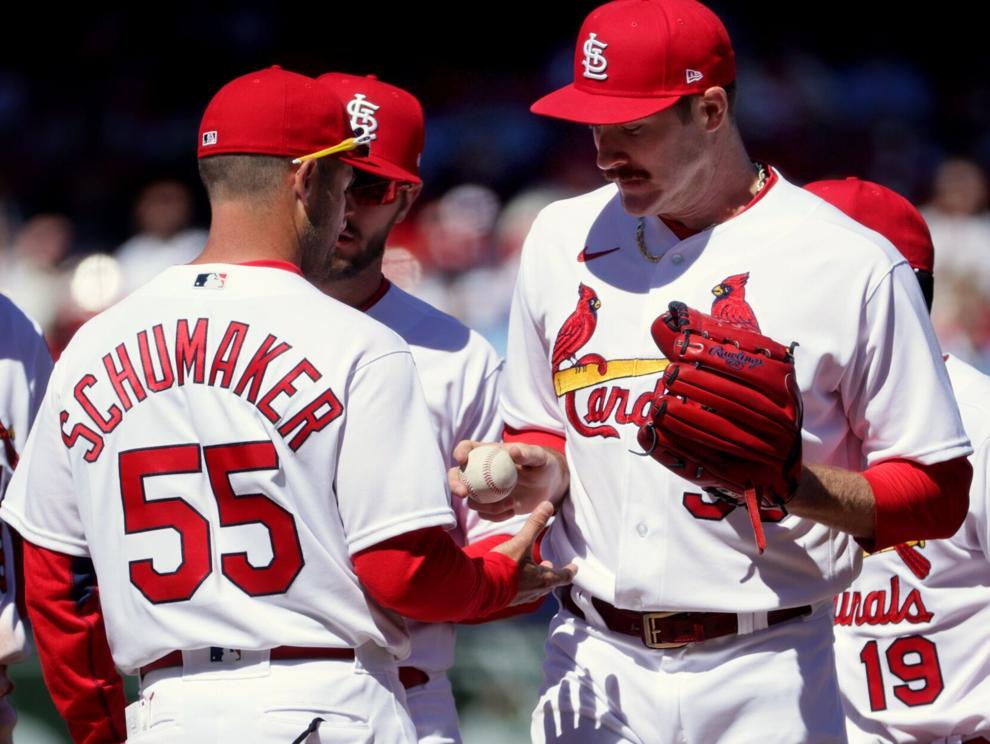 Cardinals 6, Pirates 2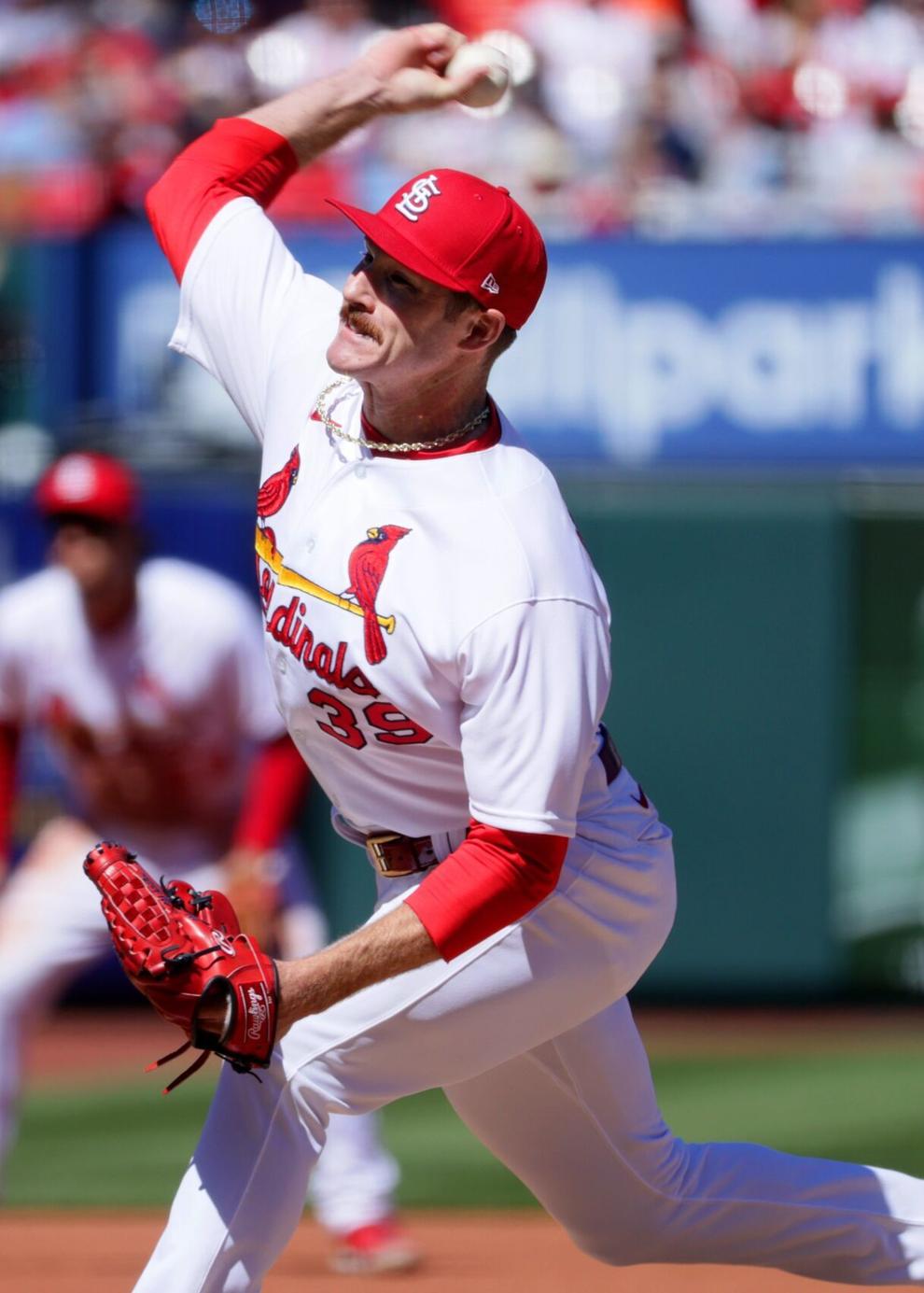 Cardinals 6, Pirates 2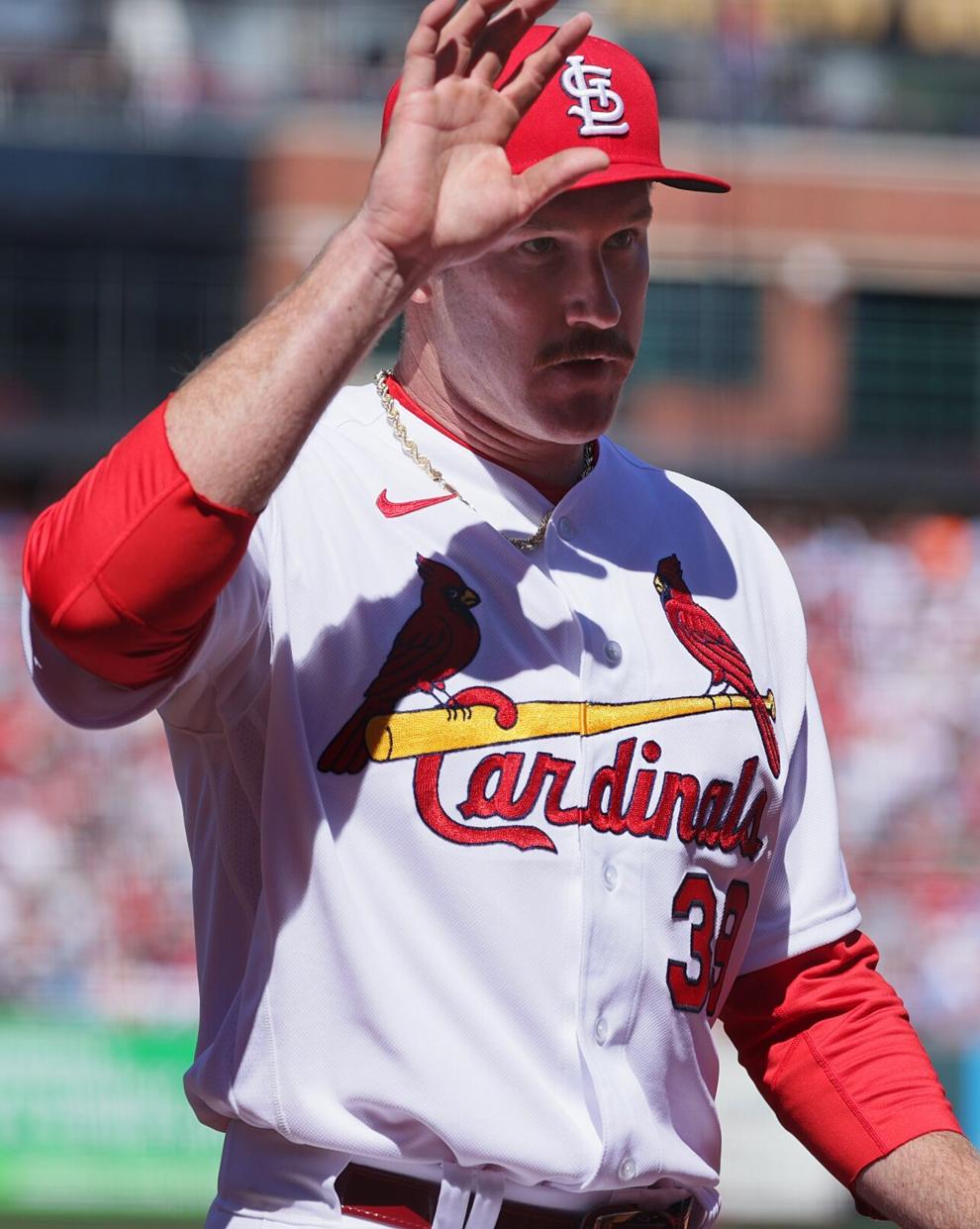 Cardinals 6, Pirates 2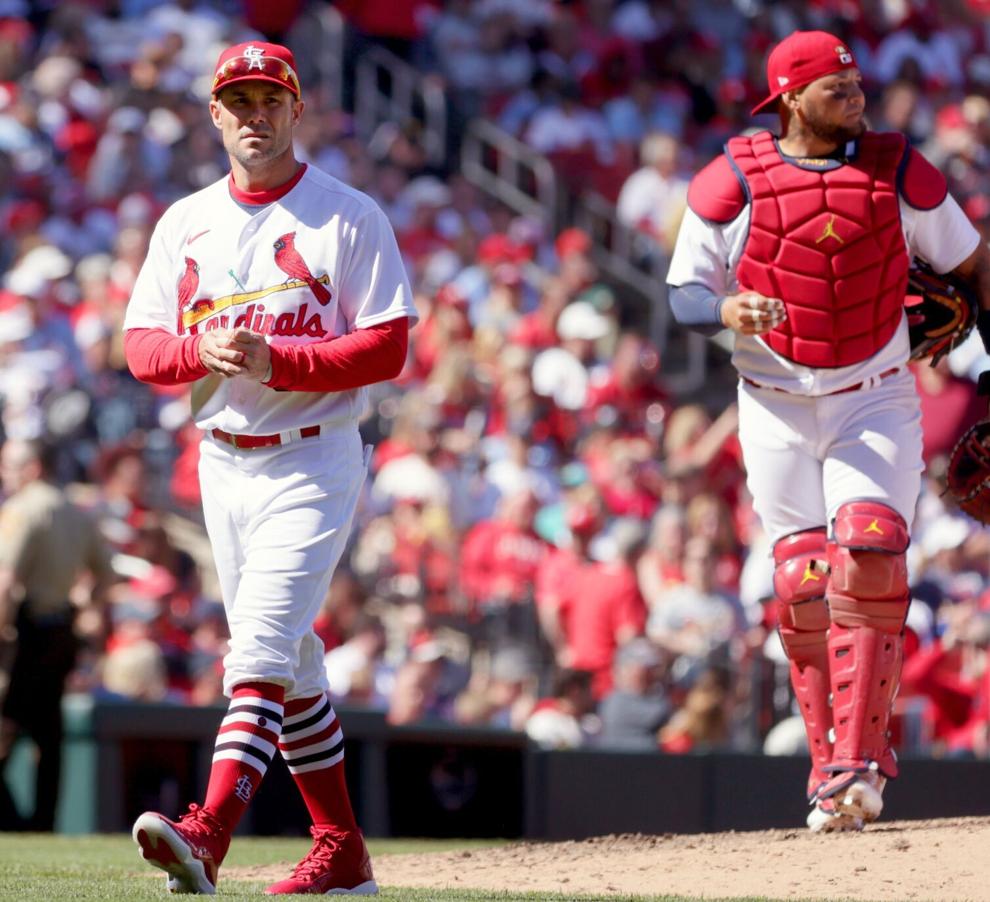 Cardinals 6, Pirates 2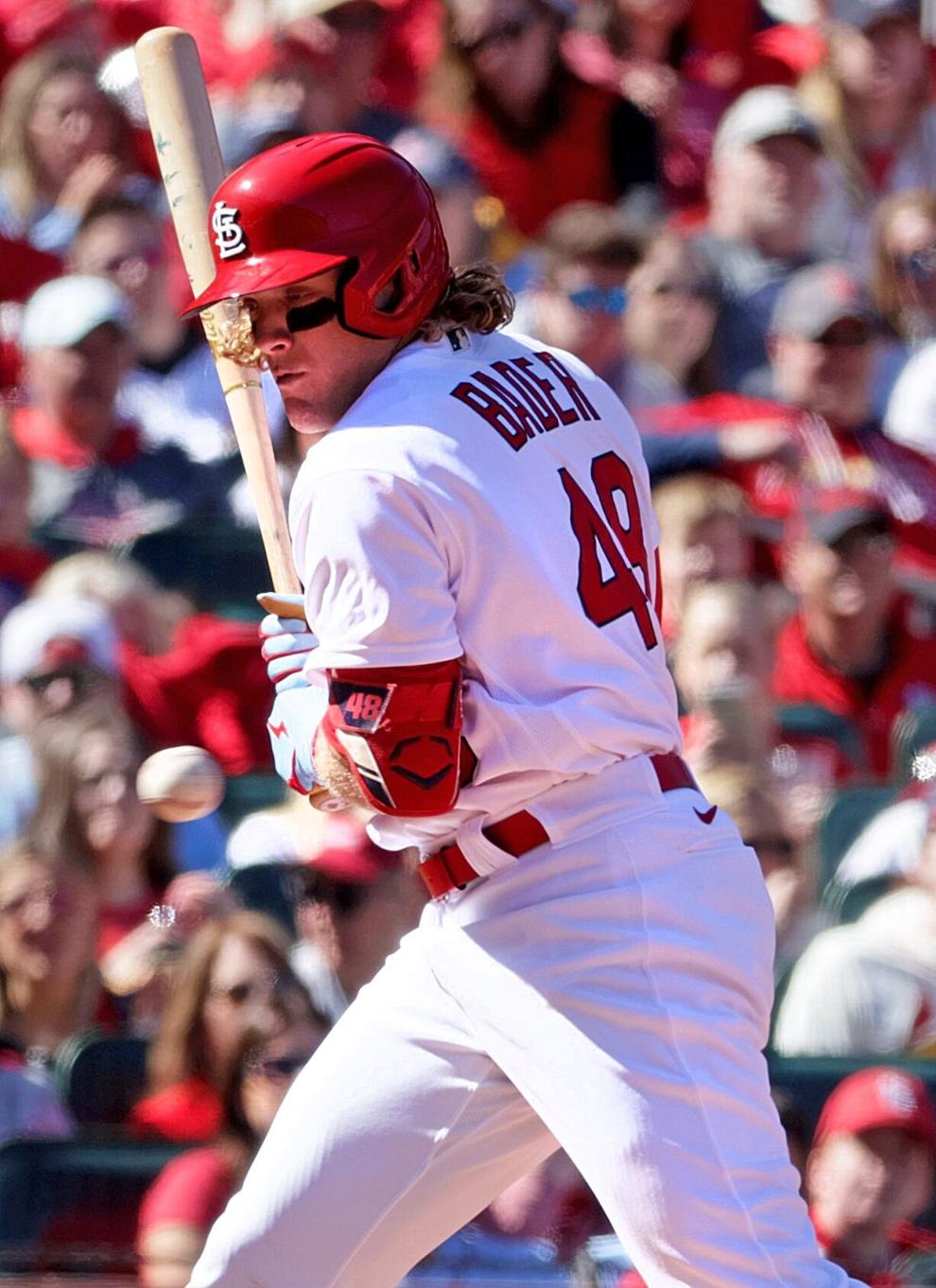 Cardinals 6, Pirates 2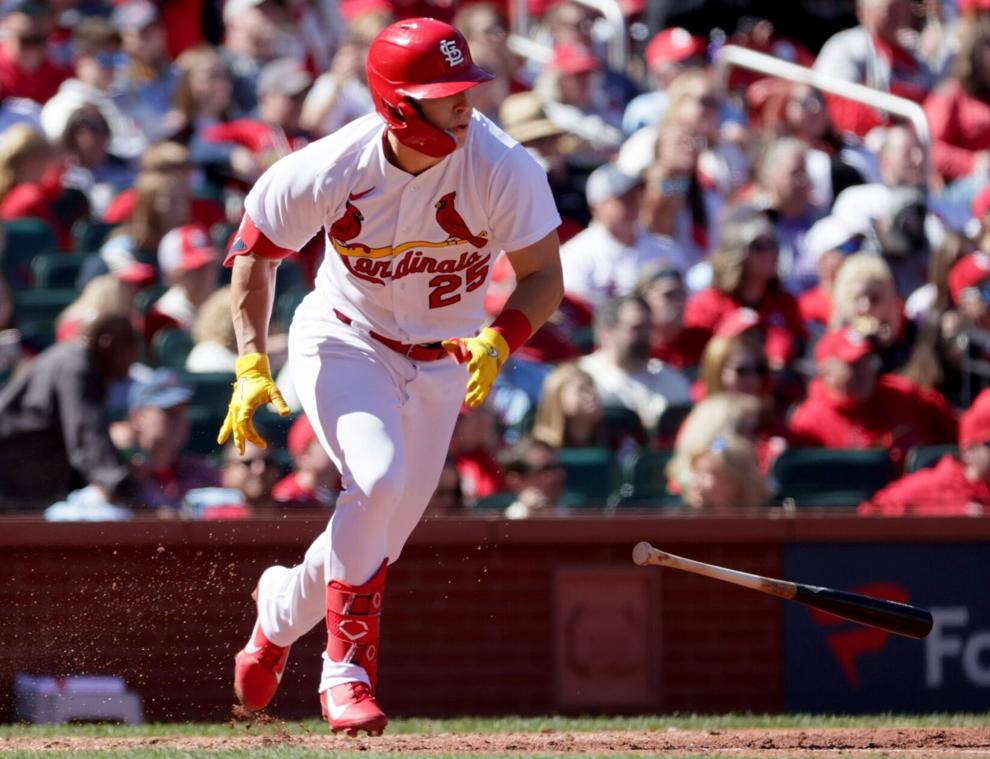 Cardinals 6, Pirates 2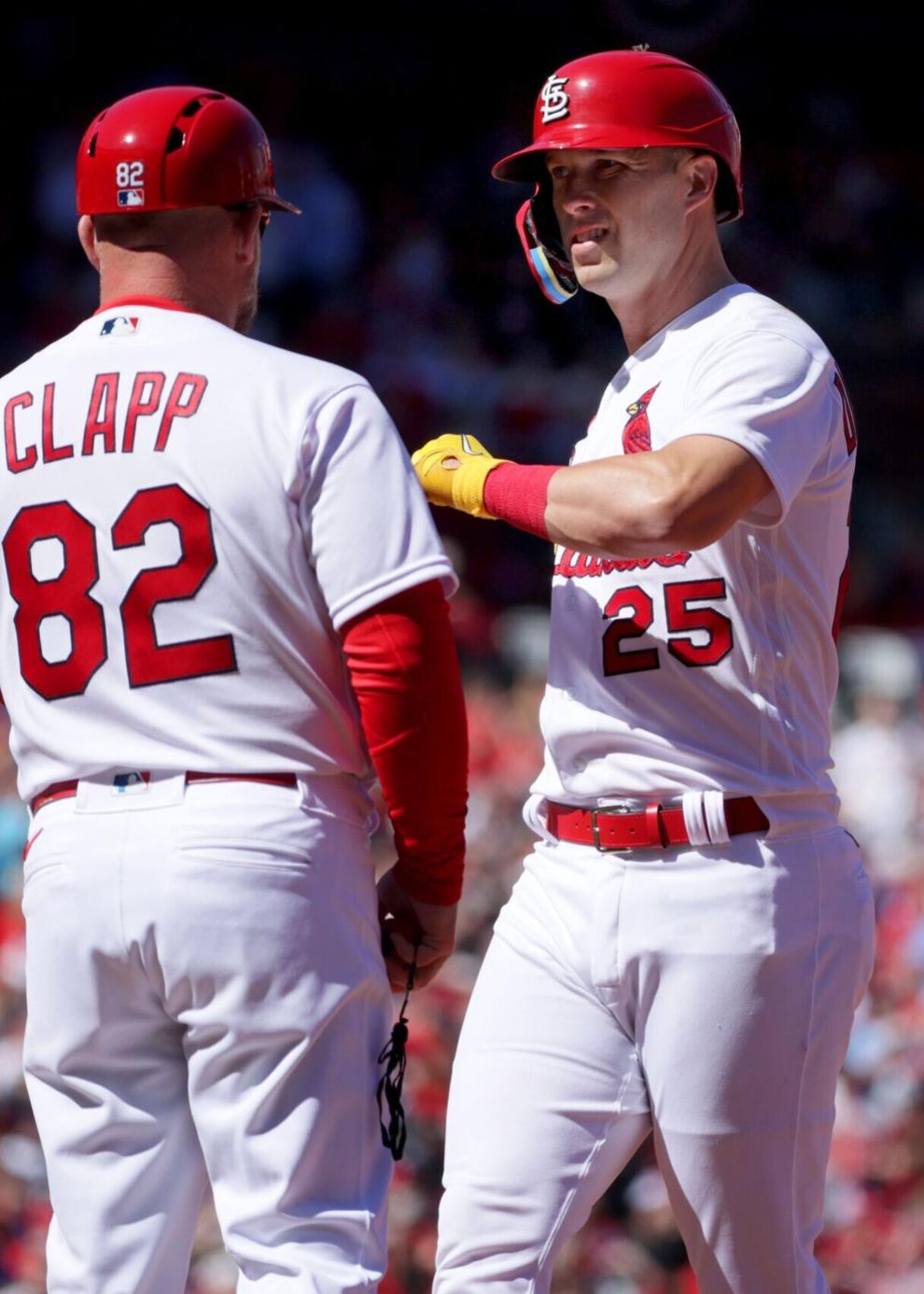 Cardinals 6, Pirates 2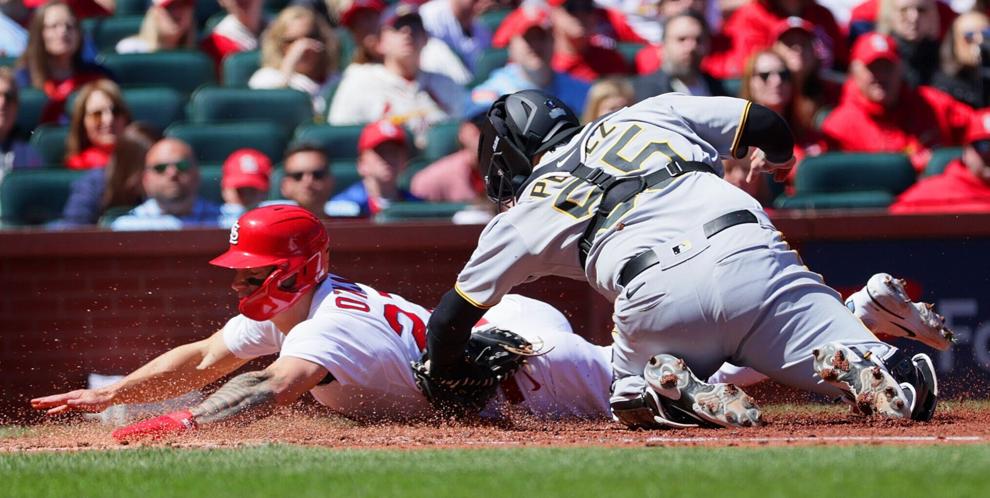 Cardinals 6, Pirates 2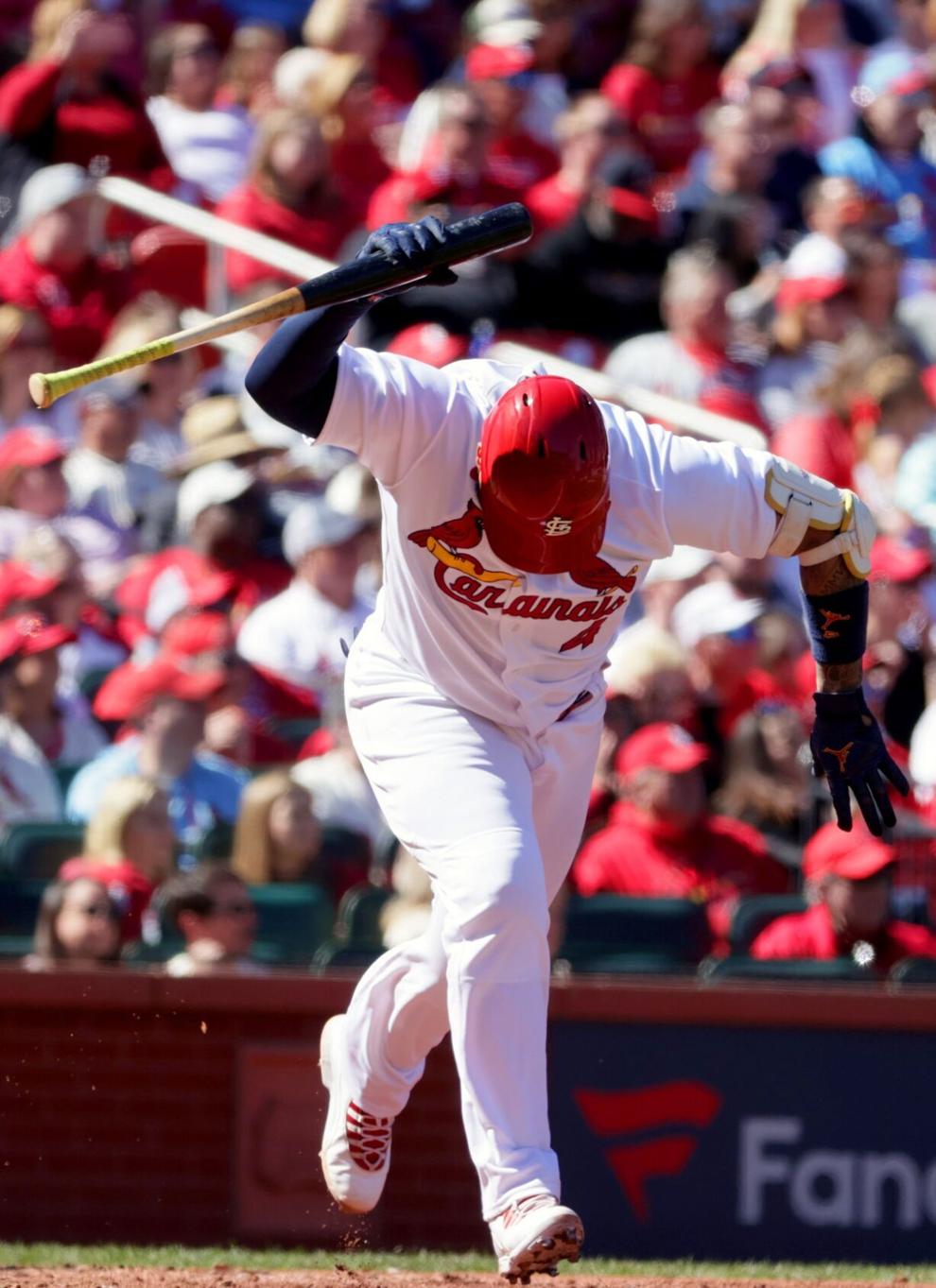 Cardinals 6, Pirates 2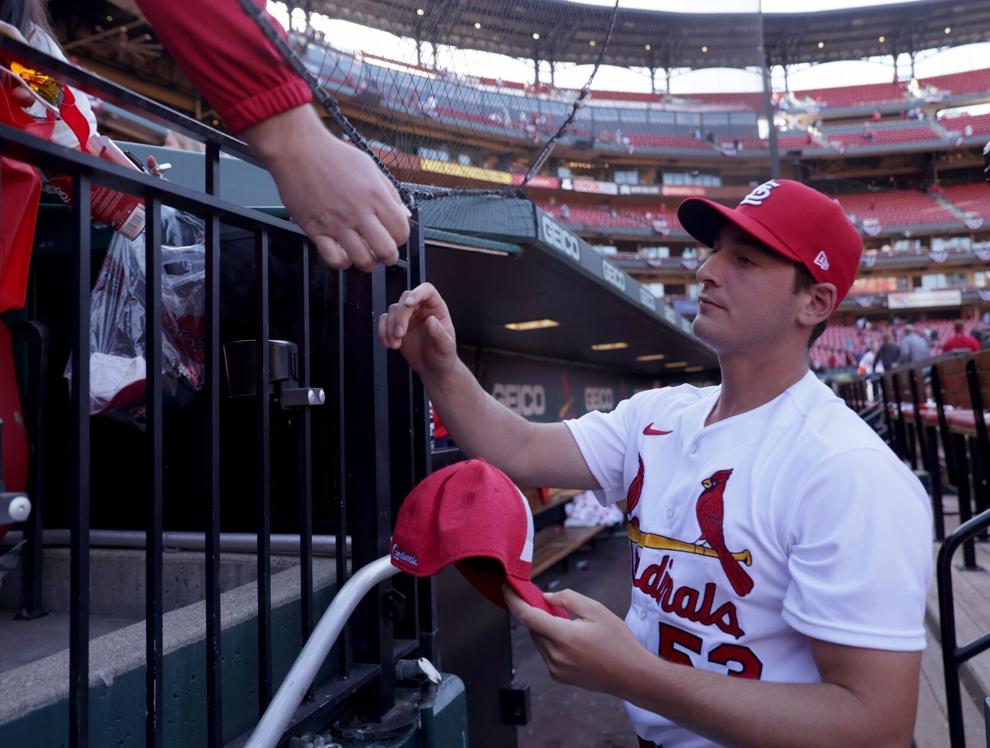 Cardinals 6, Pirates 2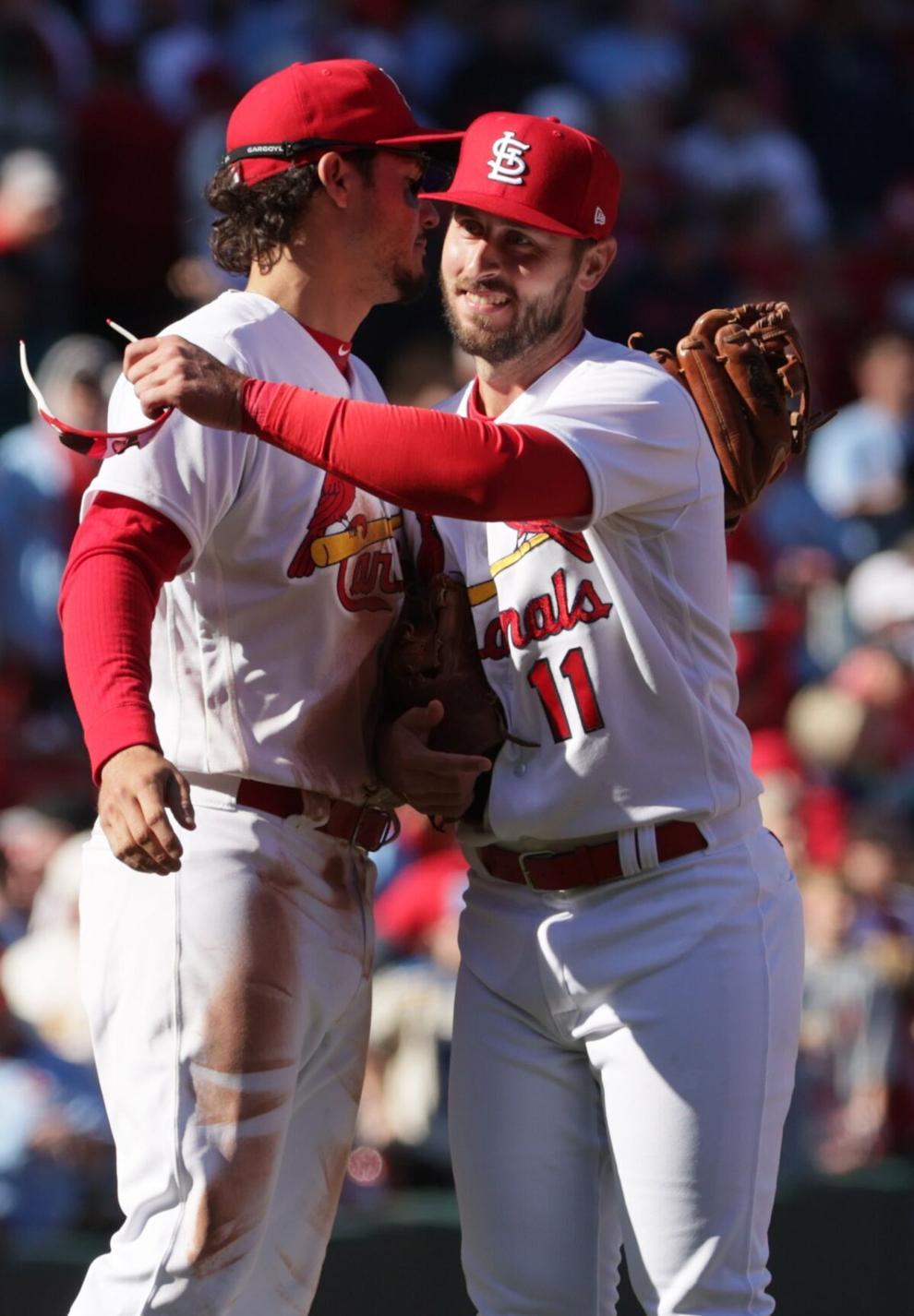 Cardinals 6, Pirates 2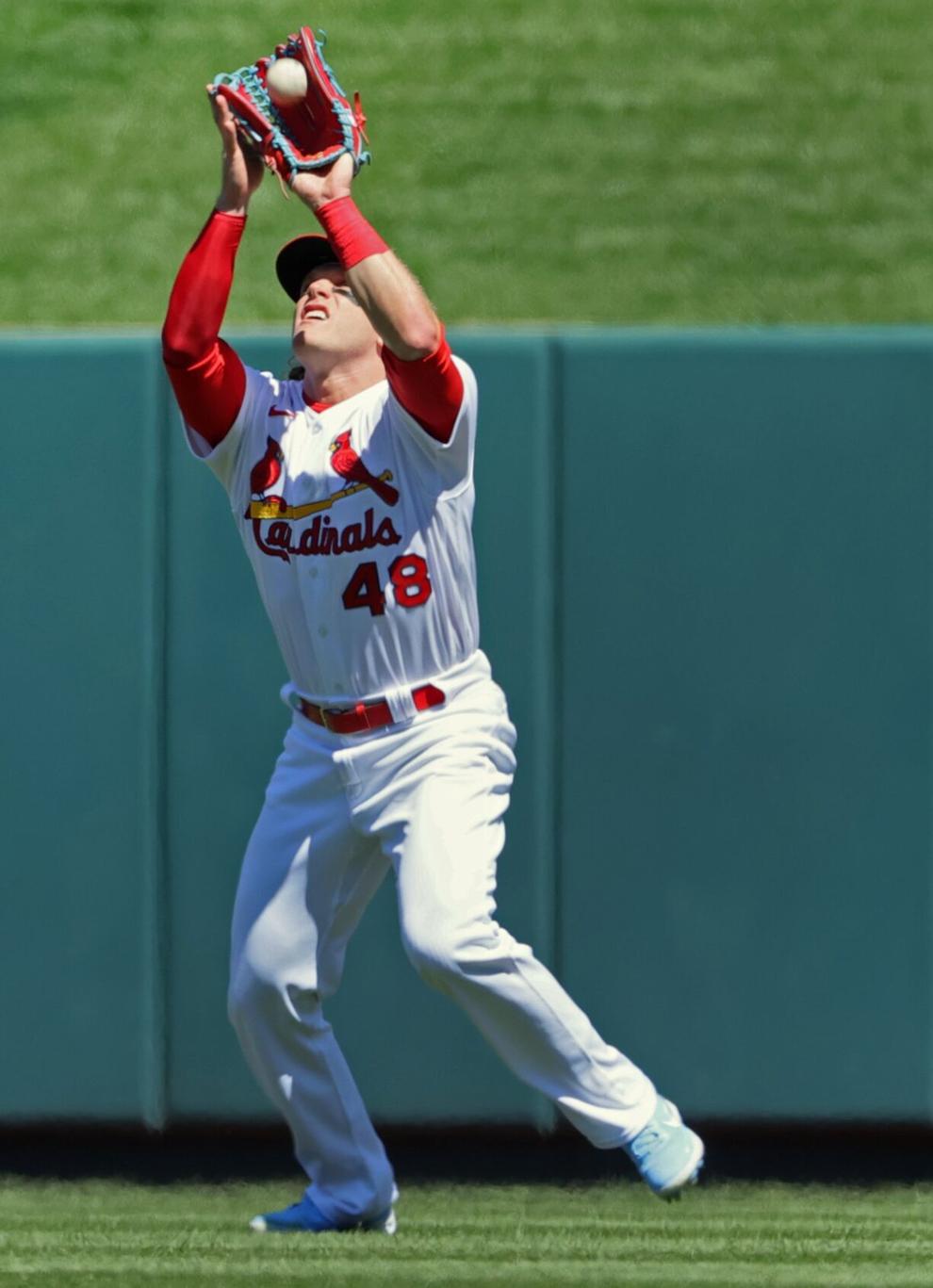 Cardinals 6, Pirates 2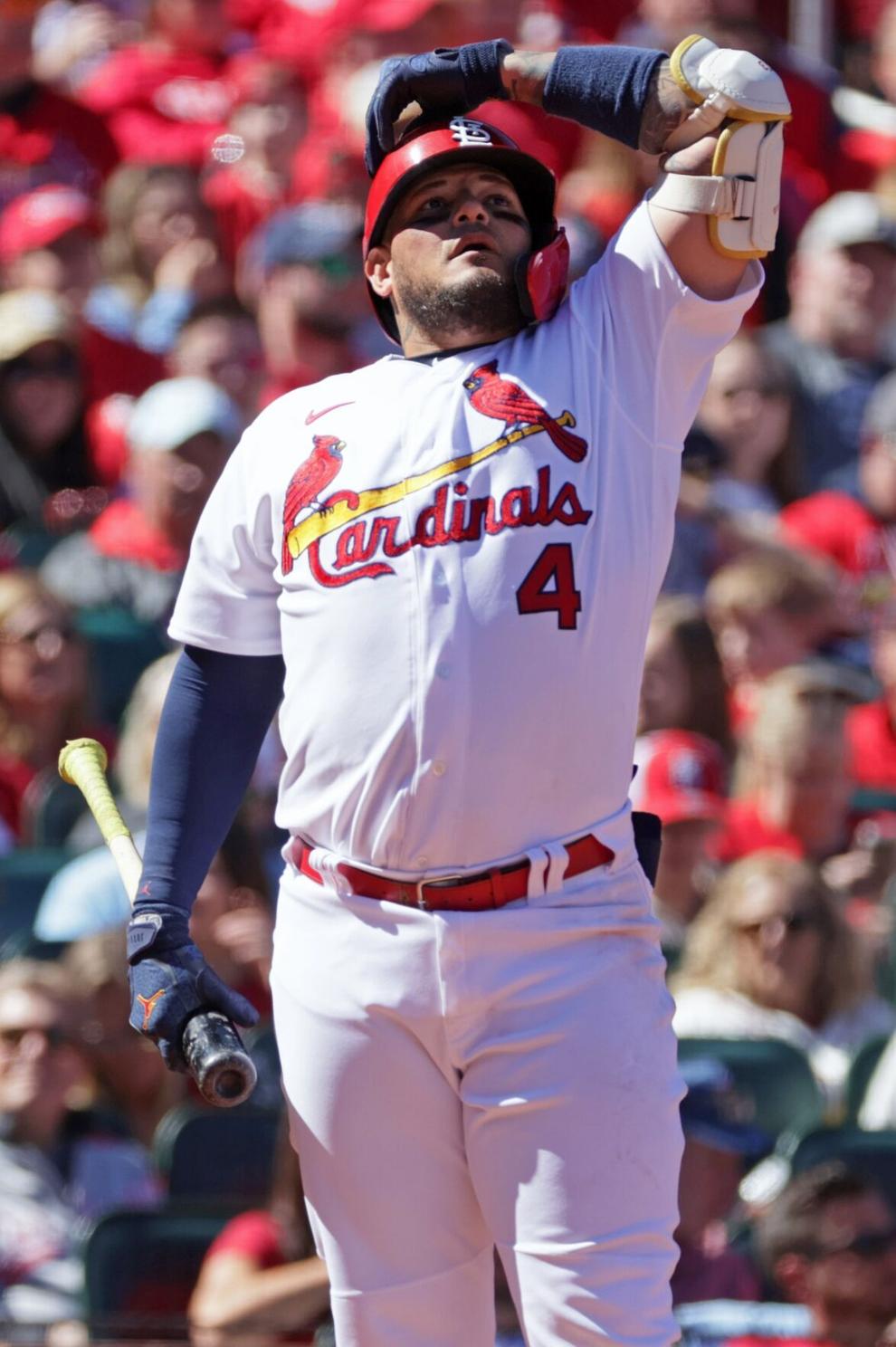 Cardinals 6, Pirates 2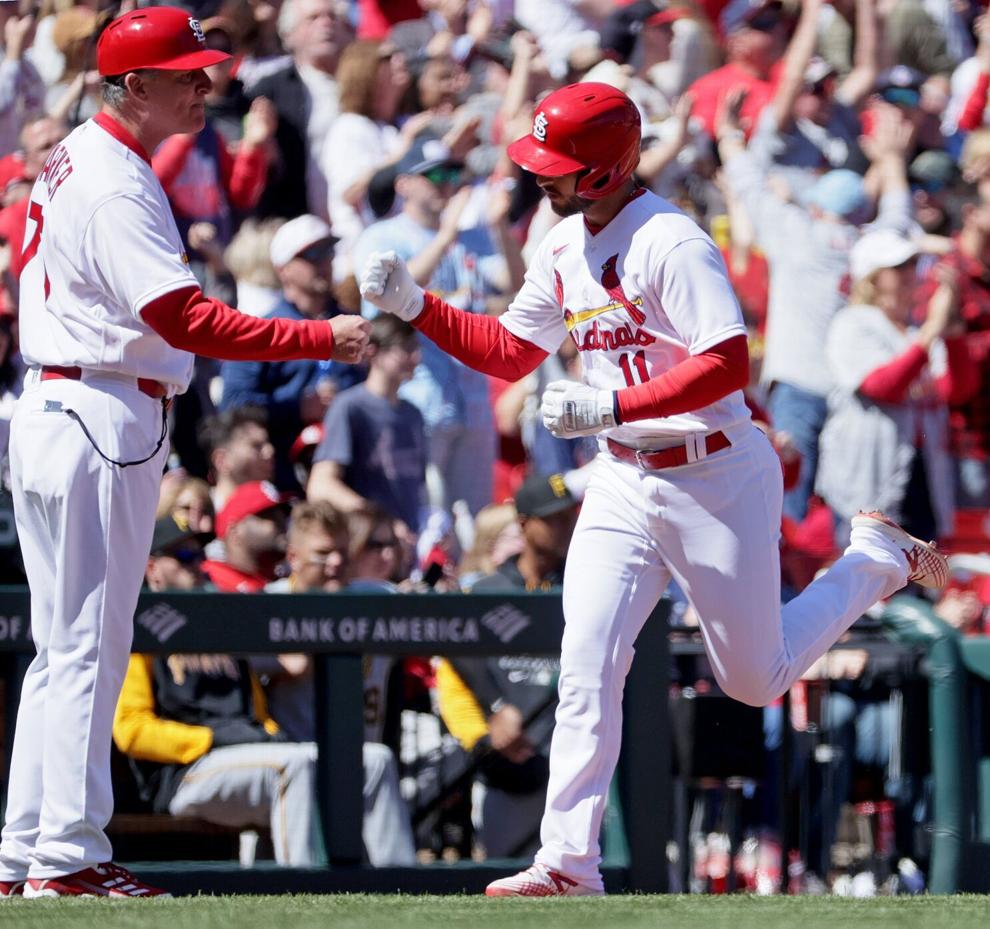 Cardinals 6, Pirates 2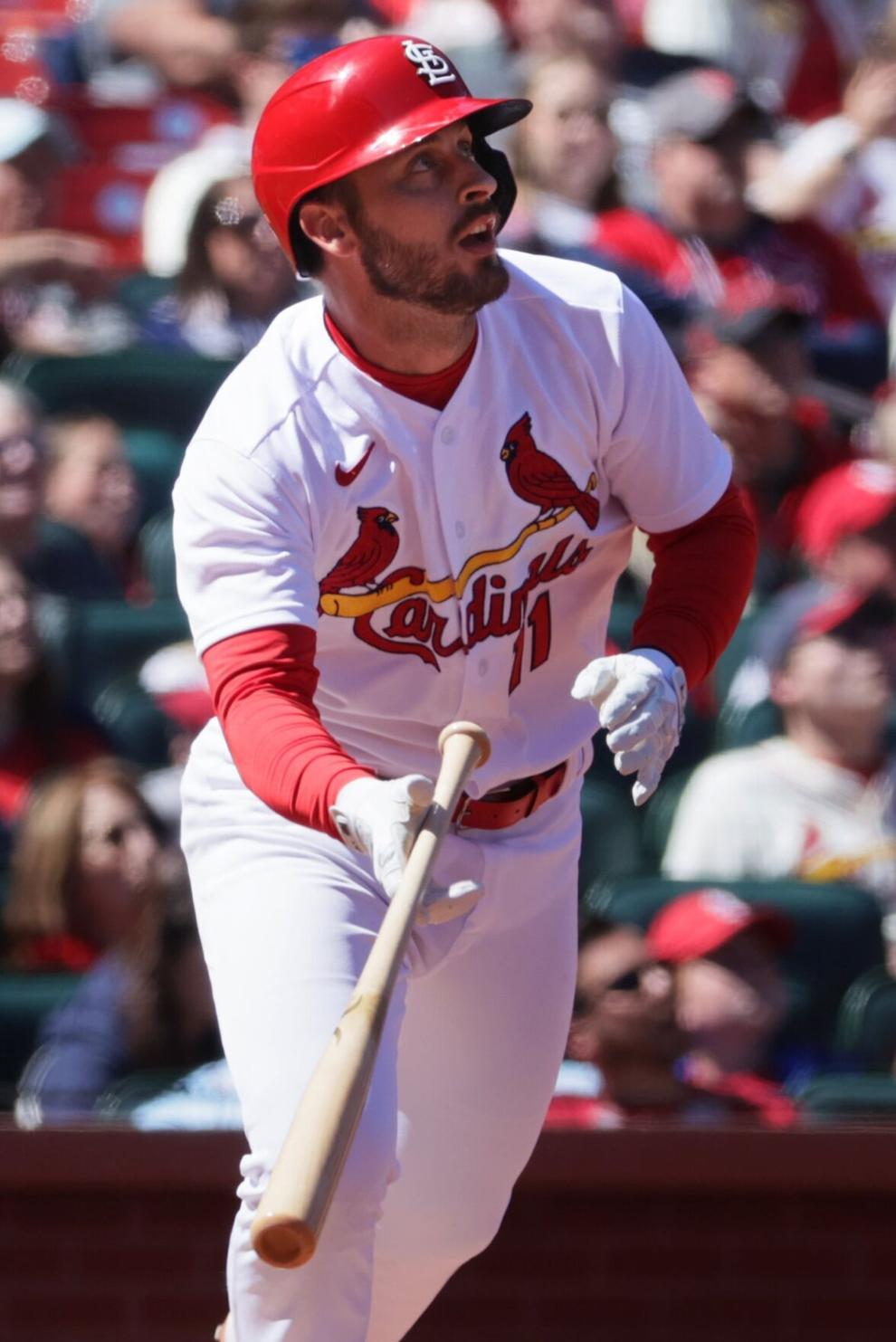 Cardinals 6, Pirates 2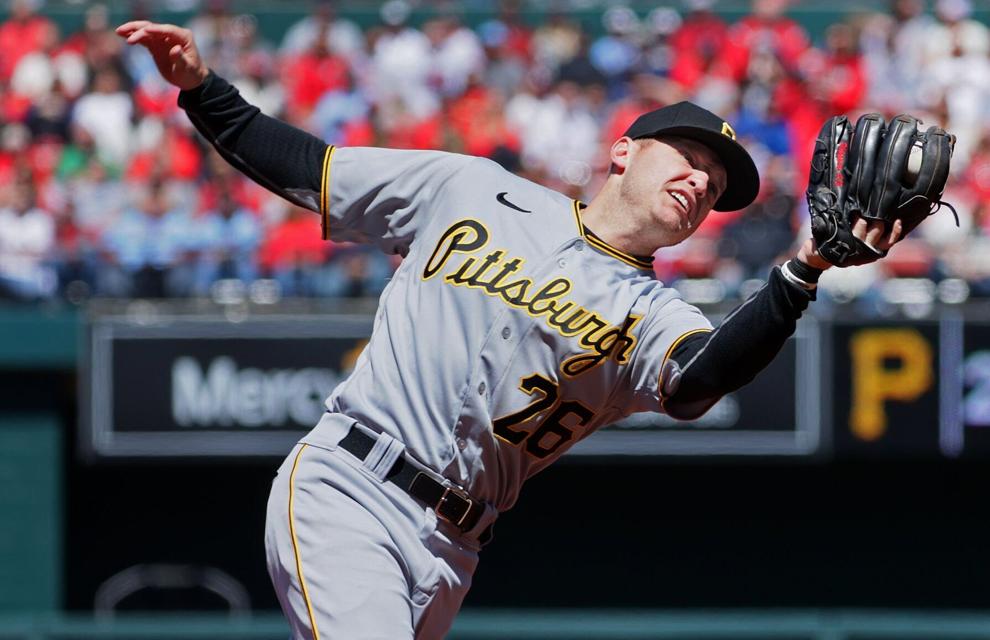 Cardinals 6, Pirates 2
Cardinals 6, Pirates 2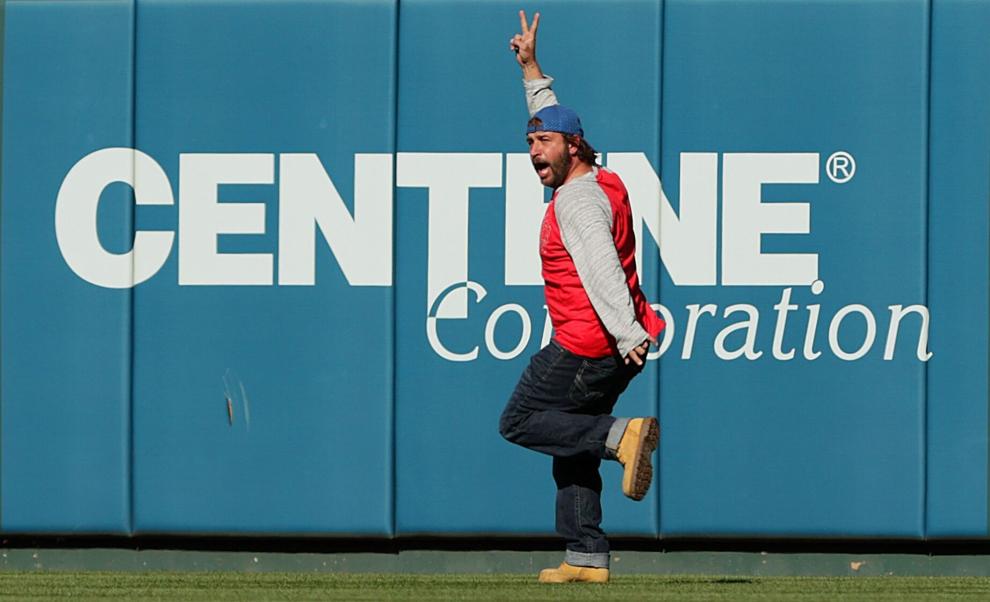 Cardinals 6, Pirates 2