Adam Wainwright hasn't always been just a home boy as a Cardinals starting pitcher. Before this year, he had a 69-42 career record and 3.79 earned run average away from home.
To be sure, his home numbers were a little better at 79-43 and 2.87. But this year, there had been no comparison as Wainwright had not exactly been a road warrior at 2-6, 6.96 in 11 starts.
Saturday night's start was at Busch Stadium, however, where he was 5-2 and 2.26 with the seventh best home ERA in the league. Both numbers got even better as Wainwright, taking full advantage of perhaps the Cardinals' best defensive game of the season, also struck out eight and held the Pittsburgh Pirates to just one run over six innings.
Tommy Edman made a backyard homer out of a double in the sixth inning to break 1-1 tie. The Cardinals added another run in the inning and the Cardinals' bullpen, which locked down the Pirates for five innings on Friday, stifled them for three more hitless innings Saturday as the Cardinals won 3-1 although they didn't have a run batted in on a ball hit out of the infield.
It was their seventh consecutive victory over the Pirates this season and the seventh successive loss overall for the Pirates, who are a mess, having lost 23 of 27 games since the All-Star break.
The Cardinals, last year's worst defensive team statistically in either league, turned in their eighth consecutive errorless game as they made a half dozen or more star quality plays. They continued on their way to what might be the first time they will lead the league in fielding percentage since the brilliant 1985 team.
Manager Mike Shildt hesitated to call Saturday's game the Cardinals' best defensive effort but he said, "It's representative of how we've won a lot of games."
Dexter Fowler, who made a sliding catch in center in the second, said, "I think everybody's going out and trying to do their job. And we're doing it right."
With the score at 1-1 in the sixth, Pittsburgh made a good defensive play of its own. Left fielder Jose Osuna gloved Fowler's blooper that Fowler tried to extend to a double. Osuna threw off balance to nip Fowler although the Cardinals challenged — and lost. But then, the last-place Pirates made a play equally as bad.
Edman doubled to right center and center fielder Sterling Marte returned the ball to the infield as Edman made a hard turn and then stopped at second. Second baseman Adam Frazier raised his arms to tell shortstop Kevin Newman not to throw to third but Newman did anyway and third baseman Colin Moran could not field the short-hop peg which went into the Pirates' dugout, allowing Edman to score the go-ahead run.
"That play was made from last night, to some degree," said Shildt, referencing a triple that Edman had on Friday.
"If the opposing team knows you're going to push (going to third), that puts consistent pressure."
Edman said, "I tried to make a hard turn around second to see if I could draw a throw. I got very lucky that it bounced right off Moran's glove and into the dugout. Little League home run."
Like Shildt, he thought his triple the previous night had played into the Pirates trying to get the ball in quickly. "I think they thought there was a chance I was going to third so that probably forced the throw," Edman said.
A single by Paul Goldschmidt, a double by Marcell Ozuna and an infield hit by Paul DeJong accounted for the other run in the inning.
For the second time this season, Frazier hit a leadoff homer off Wainwright, this time on the first pitch. That was all the Pirates would do with Wainwright (8-8).
Wainwright related a conversation he had with catcher Matt Wieters during the game. "I looked at Wieters and said. 'Now if I could just get outs on the road it's going to be a great season.' Fifty percent of me has been a really good pitcher this year. One year I won all the road games and lost a bunch of home games and everybody was asking me the opposite question.
"I don't know why that happens. I do the exact same thing. My routine is almost robotic. At home. On the road. It's not like I'm partying all night on the road the day before because I'm in a hotel."
As they did on Friday, the Cardinals loaded the bases with nobody out in the first inning. Fowler walked and sped to third as he correctly read Edman's blooper to center. Goldschmidt then walked to fill the bases.
As he did on Friday, Ozuna grounded into a double play and the Cardinals scored just one run.
Wainwright escaped a first-and-third, one-out jam in the fourth. He fanned Moran, who had been hitting .556 against him, and then whiffed Newman, too. That gave Wainwright seven strikeouts, marking the eighth time this year he had had that many in a game this season.
Wainwright wriggled out of trouble again in the fifth. A single by Jacob Stallings, a walk to Frazier and Bryan Reynolds' single to right loaded the bases with one out.
But shortstop DeJong leaped to his right to spear Marte's darter, measured at 109 mph off the bat. "Super athletic play," said Shildt. And then Wainwright froze Josh Bell on a 93 mph fastball for strike three.
Wainwright had envisioned this moment.
"I like pitching at home in front of our fans," he said. "I already know the pitch. I visualized what it's going to do, where I'm going to throw it. I stepped off and kind of gave the crowd a second to get a little bit more fired up. It juiced me up a bit. I live for that stuff."
Wieters said, "It's fun when you can play his curveball with a 93 mph fastball. He's going to have a lot of success."
Shildt and teammates gave Wainwright credit for maintaining a quick tempo in the 2-hour 40-minute game. Quick tempo usually leads to solid defense.
"This is not a real big secret," said Shildt. "We're always going to play better defense when our pitchers are working ahead and taking the fight to the other team."
Giovanny Gallegos, extending his scoreless inning streak to 16 1/3, set down seven Pirates in succession from the seventh into the ninth and Carlos Martinez nailed down his 12th save.
Wainwright, who missed most of last season with elbow troubles, now is second on the staff in wins and strikeouts.
"I was pitching with a broken arm, literally, for a year-and-a-half," he said. "Now it's not broken anymore.
"It feels nice to be able to reach back on a fastball and look up (at the scoreboard) and see a number that you used to see."
St. Louis Cardinals V Pittsburgh Pirates
St. Louis Cardinals V Pittsburgh Pirates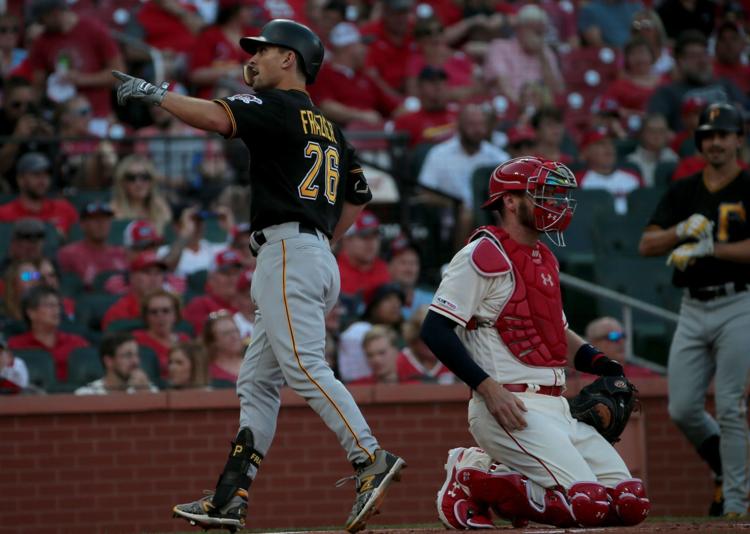 St. Louis Cardinals V Pittsburgh Pirates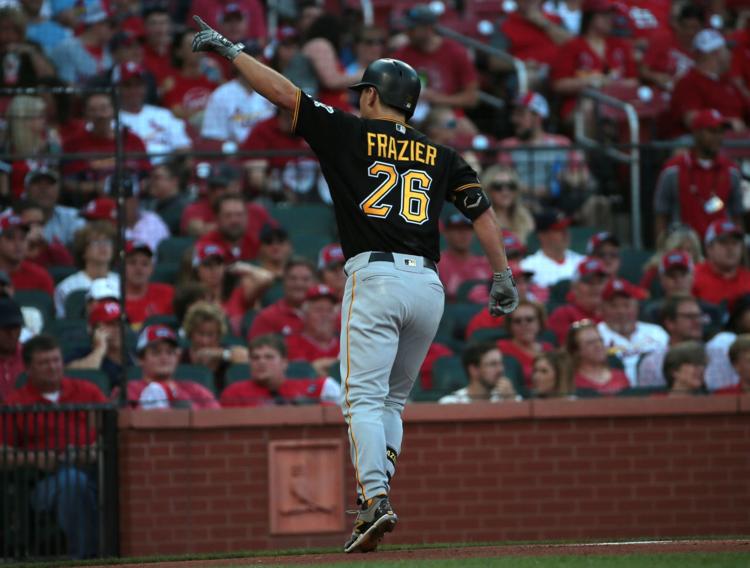 St. Louis Cardinals V Pittsburgh Pirates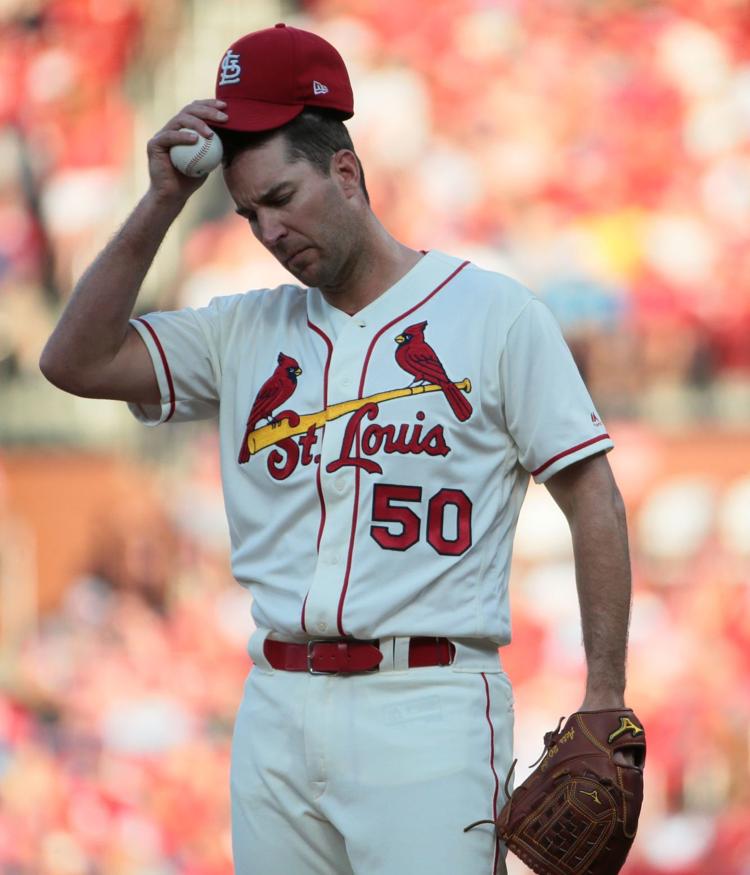 St. Louis Cardinals V Pittsburgh Pirates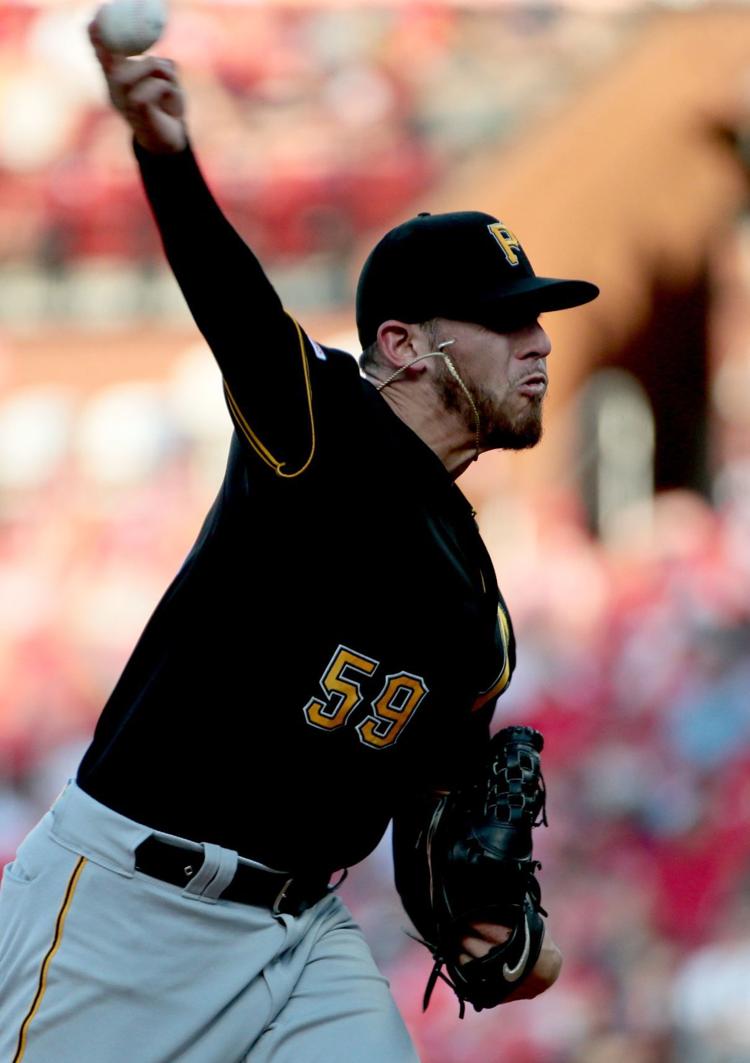 St. Louis Cardinals V Pittsburgh Pirates
St. Louis Cardinals V Pittsburgh Pirates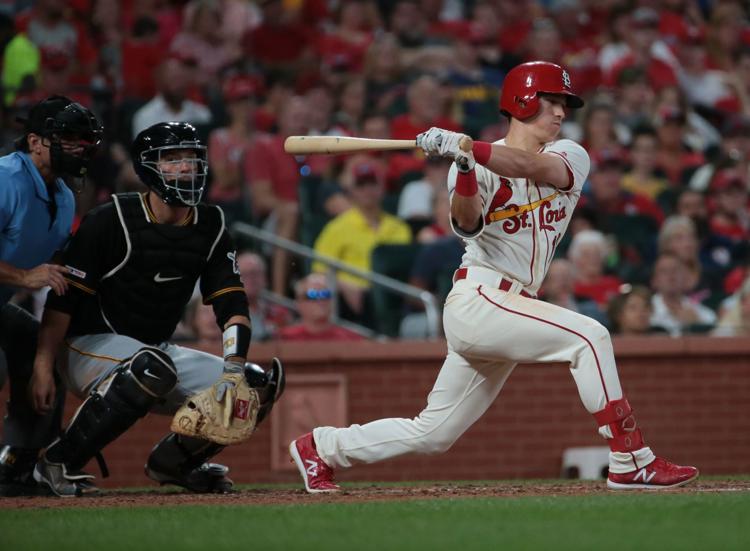 St. Louis Cardinals V Pittsburgh Pirates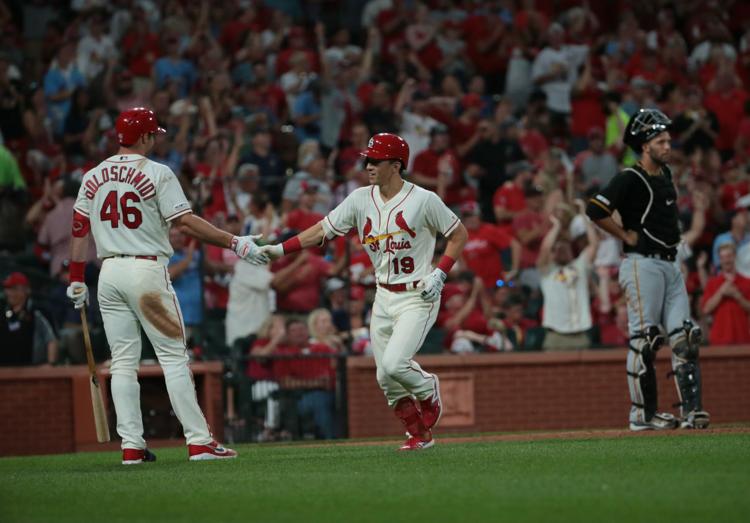 St. Louis Cardinals V Pittsburgh Pirates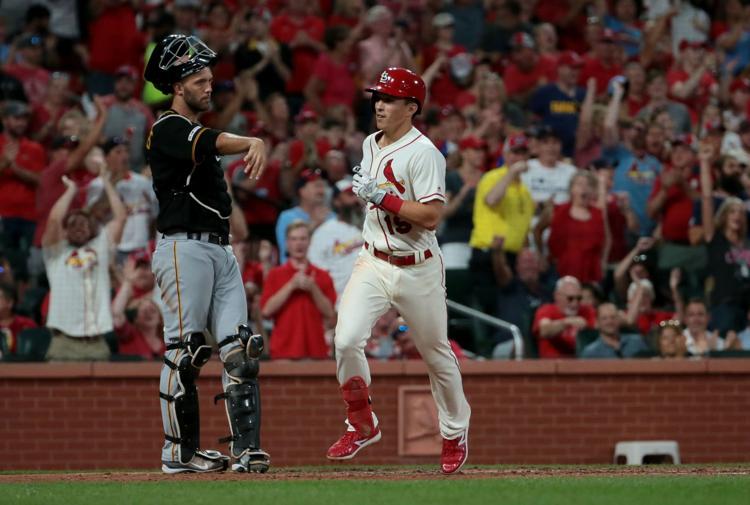 St. Louis Cardinals V Pittsburgh Pirates
St. Louis Cardinals V Pittsburgh Pirates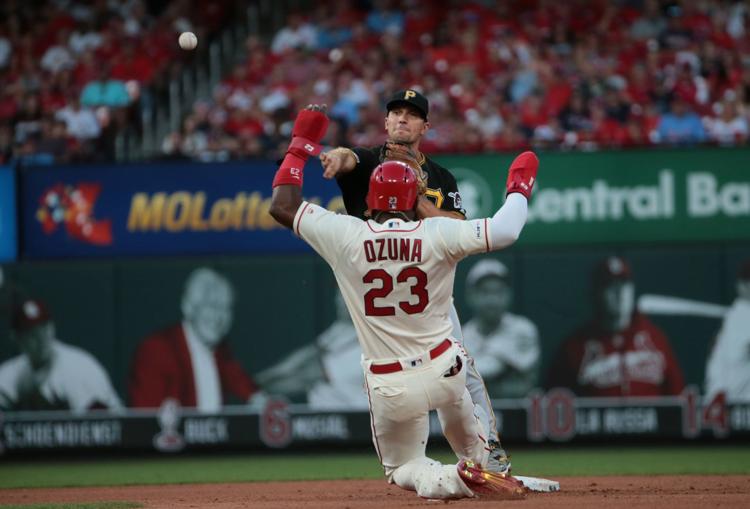 St. Louis Cardinals V Pittsburgh Pirates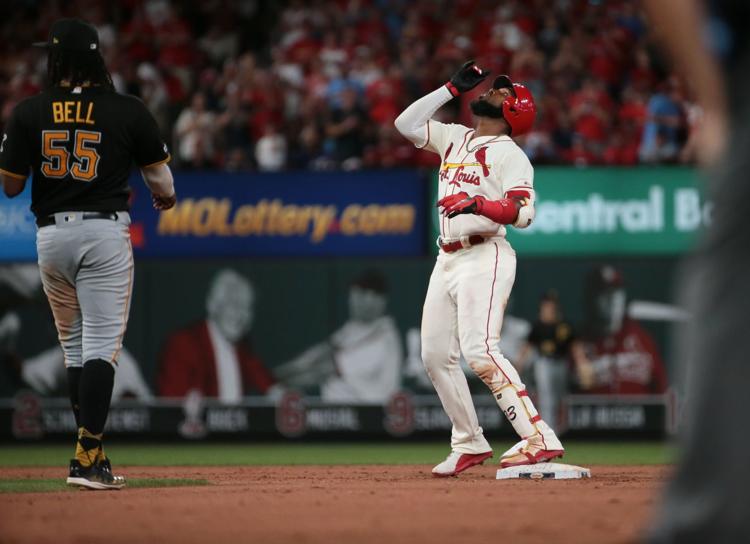 St. Louis Cardinals V Pittsburgh Pirates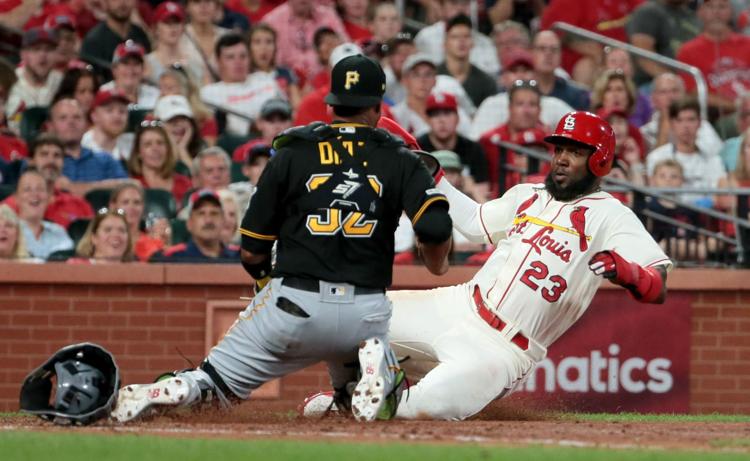 St. Louis Cardinals V Pittsburgh Pirates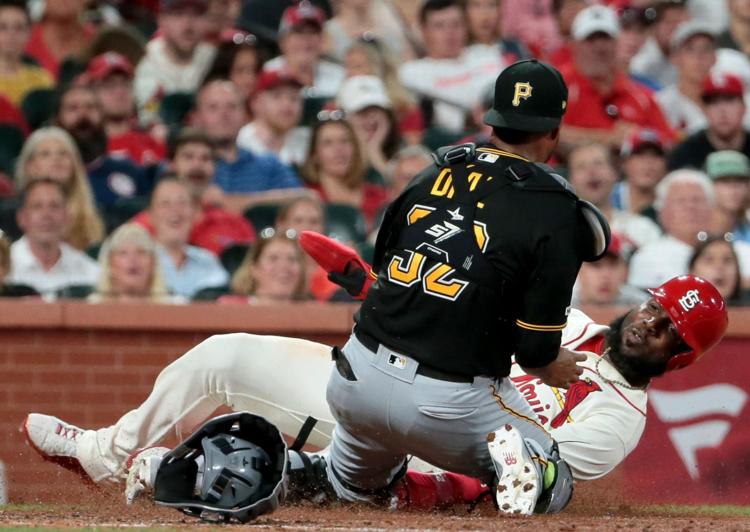 St. Louis Cardinals V Pittsburgh Pirates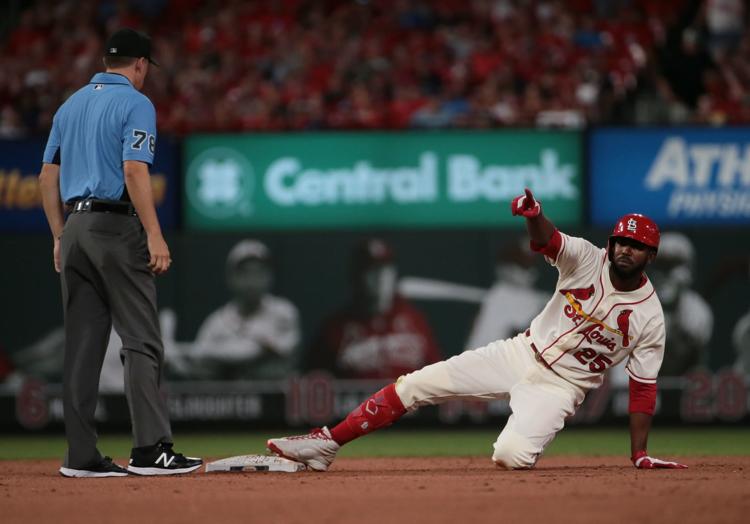 St. Louis Cardinals V Pittsburgh Pirates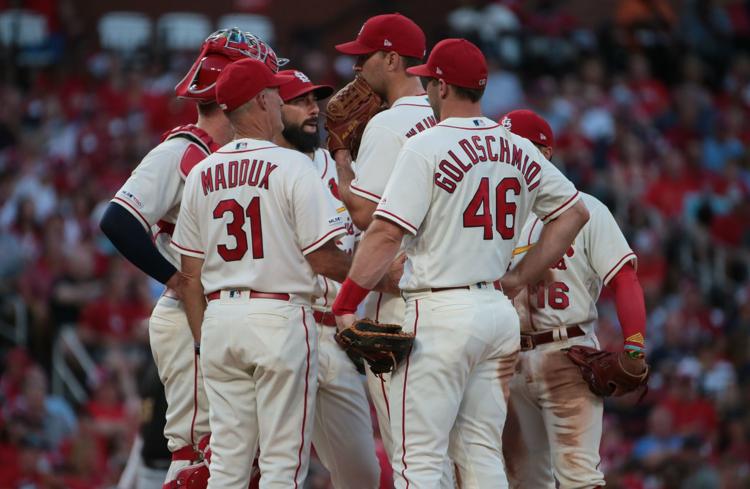 St. Louis Cardinals V Pittsburgh Pirates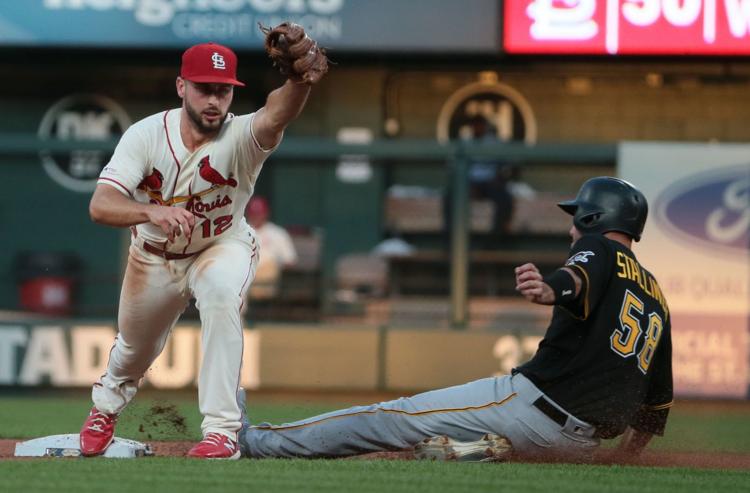 St. Louis Cardinals V Pittsburgh Pirates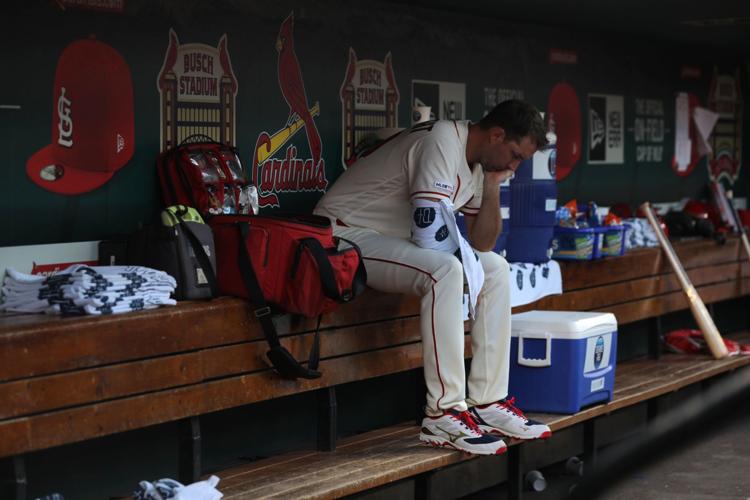 St. Louis Cardinals V Pittsburgh Pirates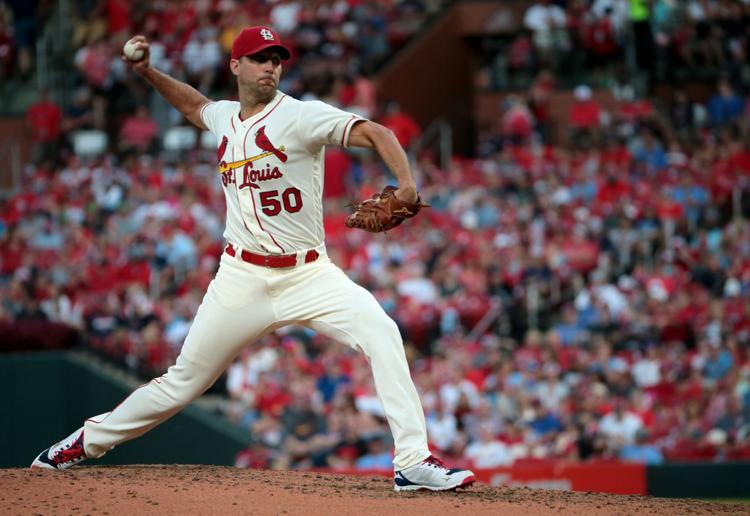 St. Louis Cardinals V Pittsburgh Pirates
St. Louis Cardinals V Pittsburgh Pirates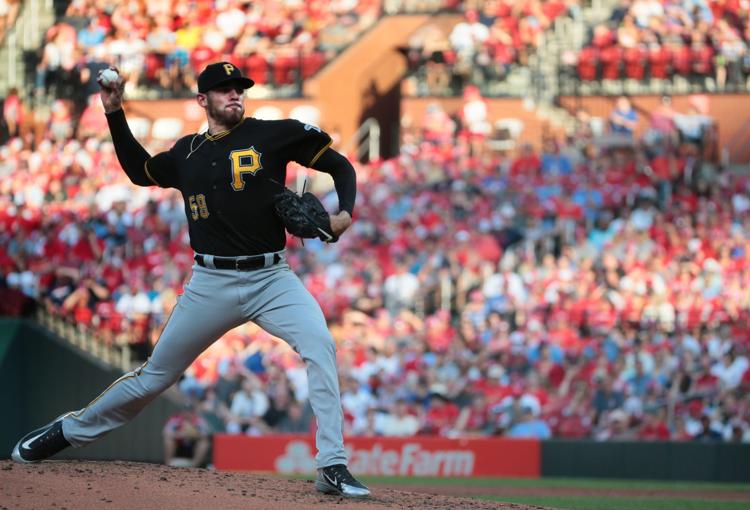 St. Louis Cardinals V Pittsburgh Pirates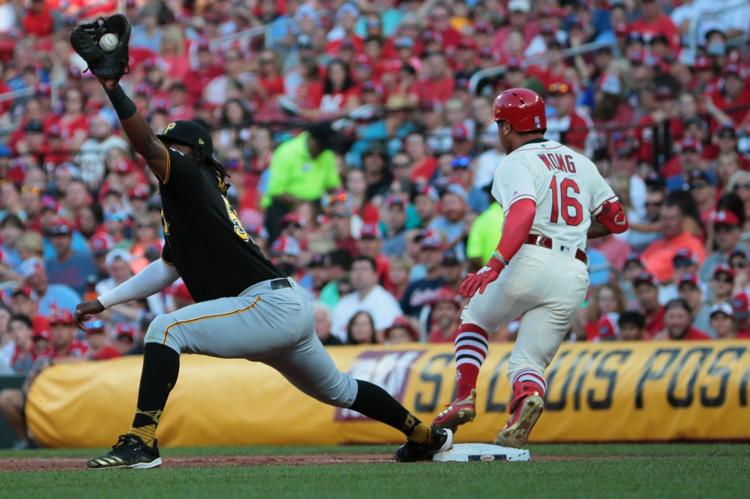 St. Louis Cardinals V Pittsburgh Pirates
St. Louis Cardinals V Pittsburgh Pirates