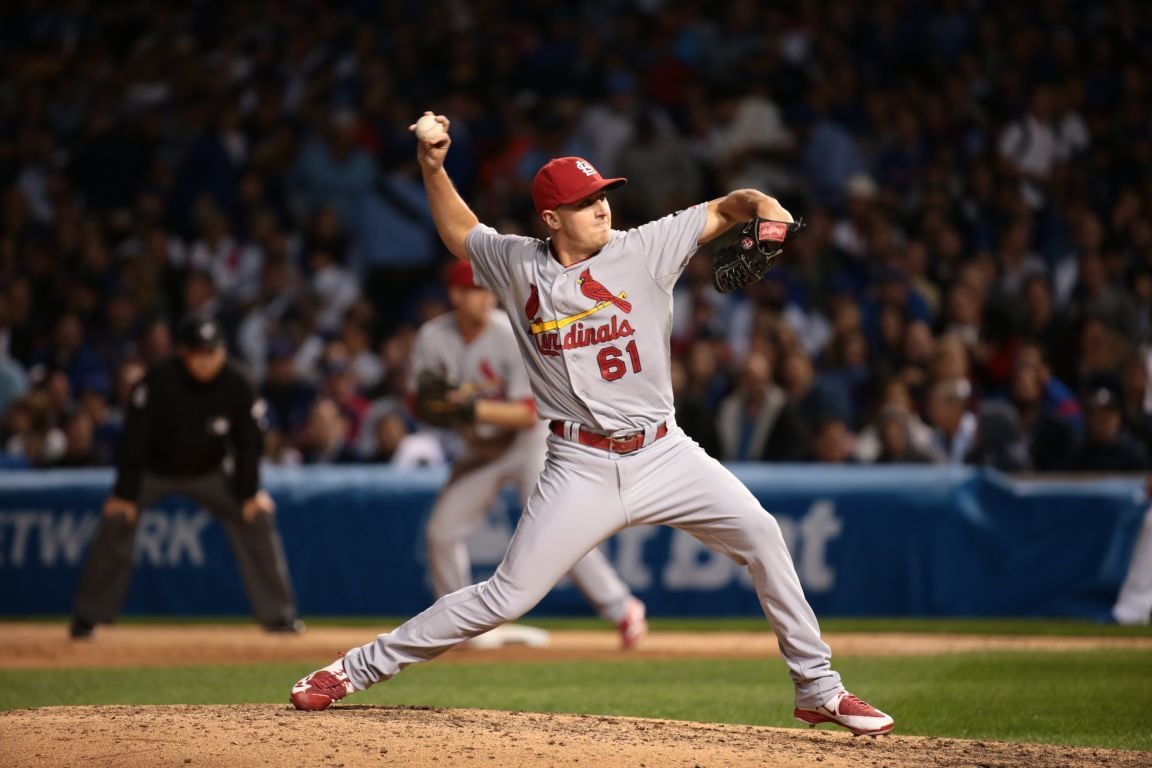 Down a run and looking to hold the Chicago Cubs in the ninth inning late Tuesday night, the Cardinals turned not to the pitcher they normally would in that spot but to Rule 5 pick Matt Bowman.
The rookie righthander has seen an upgrade in his recent assignments, and a reason behind it is the team's attempt to reboot reliever Seth Maness.
The Cardinals' usual righthanded setup reliever has gotten one out in each of his past three appearances, and with a run allowed in two of them saw his ERA inflate to 8.31.
Bowman struck out two in the ninth-inning assignment and his ERA dipped to 1.35 in five appearances spanning 6 2/3 innings.
"I think that says something," manager Mike Matheny said. "I think it's also a statement that we're trying to get Seth right. That's a Seth Maness-style situation. Once he gets right, we'll be able to use him in the seventh to get us out of the inning. The eighth. We've even had him in the ninth.
"But as you know he's a feel guy and he's got to be able to control small parts of the plate. We needed somebody to step up and Matt Bowman's doing a nice job of that."