Cardinals righthander Jack Flaherty has given up just four runs in 17 innings covering his last three starts. And he has no wins to show for it.
He doesn't have any losses either as he was limited to five innings of a rain-delayed game Saturday night at Busch Stadium against the Chicago Cubs. The game was tied at 2-2 entering the home fifth when the threat of severe weather followed by rain caused a lengthy hiatus which lasted 3 hours 37 minutes before play resumed at 11:21 p.m.
Flaherty extended the majors' longest streak of games with at least five innings pitched and four or fewer hits allowed. That streak went to eight as the 23-year-old Flaherty permitted four hits, two of them homers, while striking out eight and walking nobody in his five innings.
But, after Flaherty left, the Cardinals went ahead for the first time with three runs in the sixth inning. Marcell Ozuna stroked his third consecutive single and scored from first on a one-out double to center by Matt Wieters as Cubs center fielder Albert Almora Jr., had trouble getting rid of his relay throw back to the infield.
Former Cub Dexter Fowler then tagged Tyler Chatwood with a run-scoring single to right. After Harrison Bader struck out, Fowler took off for second on a 1-2 pitch to Kolten Wong, who doubled into the left-field corner, chasing in Fowler and the Cardinals had a 5-2 lead at press time for this edition.
The Cardinals, after failing to win any of their eight previous series (0-7-1), were on their way to nailing down this one after having beaten the Cubs in the series opener the night before.
The Cubs' Anthony Rizzo extended his hitting streak to 13 games by walloping his 16th homer to right center off a Flaherty changeup for the first run of the game in the first inning.
But the Cardinals' Paul Goldschmidt, who already had hit two homers off lefthander Jose Quintana and was hitting .545 against him, belted his 12th homer to right center to tie the game in the Cardinals' first. Goldschmidt's drive was measured at one foot beyond Rizzo's at 422.
Just like that, though, Jason Heyward pounded his ninth homer to right leading off the second and the Cubs again had a one-run edge. The homer was the 11th surrendered by Flaherty, one off the staff lead of 12 by Miles Mikolas and Michael Wacha, and the 83rd given up by the Cardinals' staff in 57 games, which is an unhealthy pace of 236 for the season. The 83-homer total was 11 more homers than that of the Cardinals.
Flaherty, otherwise, was sharp, striking out six hitters in the first three innings — two in each frame.
Quintana made the mistake of walking Flaherty to open the Cardinals' third. The Cubs' pitcher retired the next two hitters but Goldschmidt got his seventh hit in 13 career at-bats against Quintana with a lined single to center and Ozuna delivered his 51st RBI of the season and 500th of his career with a single to left as Flaherty scored to make it 2-2. Ozuna, at that point, had 51 RBIs with just 52 hits.
Flaherty fanned one more in each of the fourth and fifth innings to amp his total to eight. His total of eight games of at least five innings and four or fewer hits tied Flaherty with his own streak of last season from Aug. 5-Sept. 14. The major league record is 10 held by lefthander Johan Santana and Ted Lilly.
John Gant, the best Cardinals' pitcher this season, relieved in the sixth and pitched around a one-out walk to Rizzo by striking out both Willson Contreras and Heyward.
After long rain delay, Cardinals outlast Cubs 7-4
After long rain delay, Cardinals outlast Cubs 7-4
After long rain delay, Cardinals outlast Cubs 7-4
After long rain delay, Cardinals outlast Cubs 7-4
After long rain delay, Cardinals outlast Cubs 7-4
After long rain delay, Cardinals outlast Cubs 7-4
Cubs Cardinals Baseball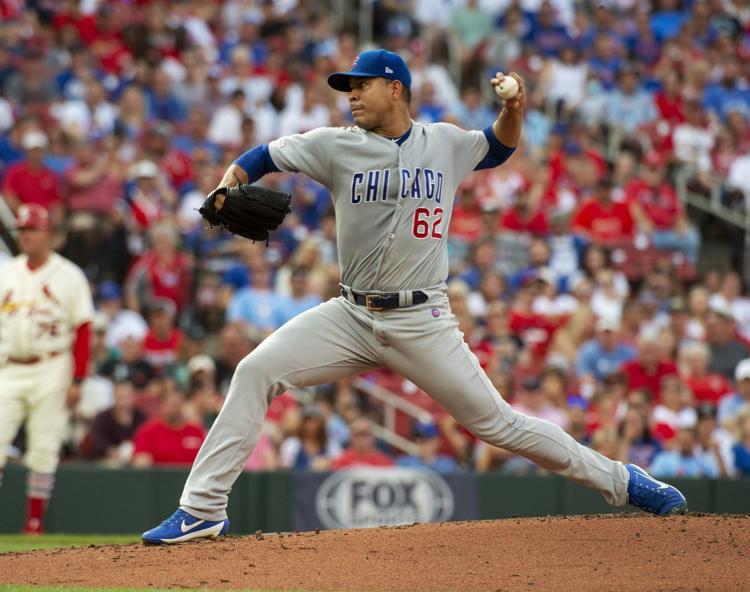 Cubs Cardinals Baseball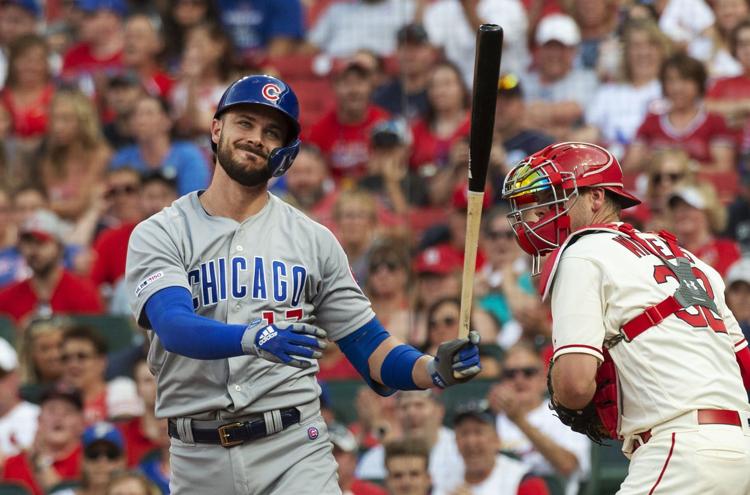 Cubs Cardinals Baseball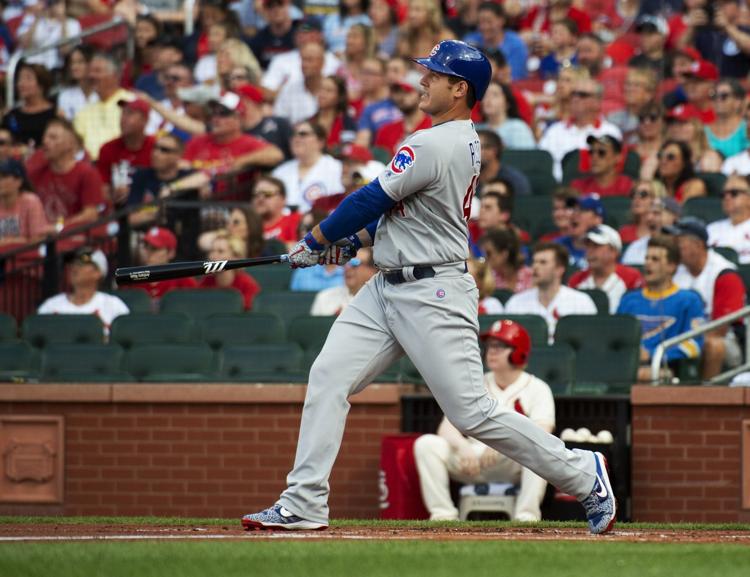 Cubs Cardinals Baseball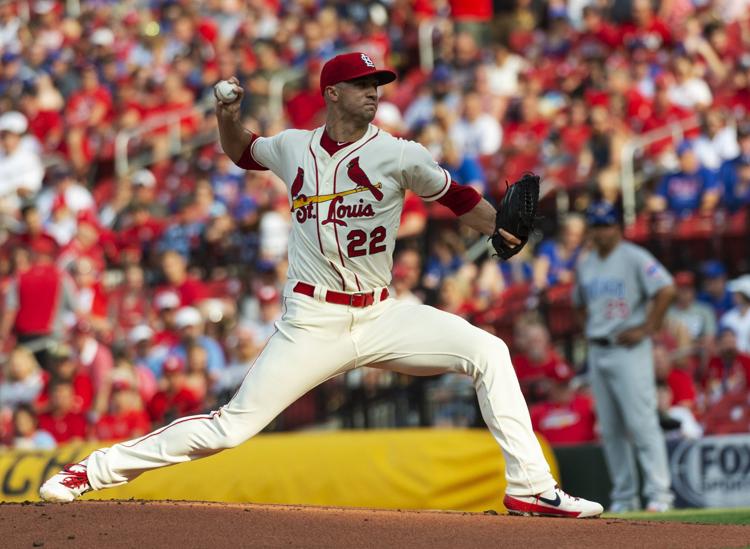 Cubs Cardinals Baseball