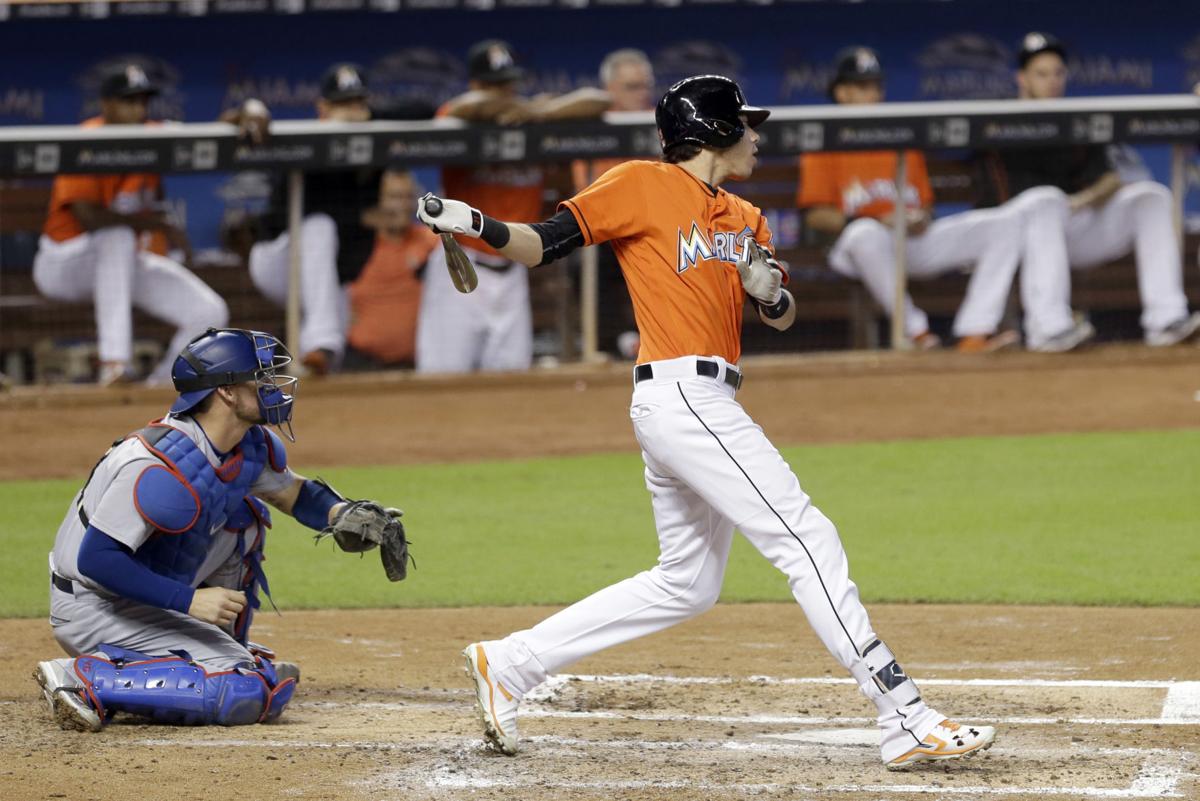 LAKE BUENA VISTA, Fla. • As he traced the transactions that built the Cardinals to rule the National League Central for a decade, executive John Mozeliak referenced Monday the trades they made for Mark McGwire and later Scott Rolen and Jim Edmonds and "those players who ended up signing." There was the luck of Albert Pujols' supernova and sustenance from a farm system that provided players for four consecutive NL Championship Series appearances.
There were, Mozeliak detailed, clear trends to how the Cardinals constructed contenders and how they maintained their success, just as there's an obvious hole hindering them now.
"The one thing that we feel that we're missing is maybe that elite-type bat," Mozeliak said, leaning back in his chair in the team's suite at the Walt Disney World Swan Resort. "As we continue to pursue things that's how we're trying to think about it. If it doesn't happen, are there incremental ways for us to get better? That is what we're going to have to pursue. You cannot force something like this.
"If it's not there, it's not there."
On the first day of the annual winter meetings, the Cardinals mostly held conversations with other teams about trades. Mozeliak had not had a face-to-face with an agent by Monday evening, though some are scheduled for later in the week. In recent years, trade talks have become conducted increasingly by email and text and phone. On Monday, the Cardinals visited in person with two teams.
"Old school," Mozeliak said.
His staff declined to disclose who the two teams were but the Cardinals, according to multiple sources, have remained in contact with the Miami Marlins and pursued conversations with Tampa Bay. Mozeliak acknowledged that the team's description of the "impact bat" they wanted to add was Giancarlo Stanton, who vetoed a trade to the Cardinals and muscled his way into New York Yankees pinstripes Tuesday. Not getting Stanton meant the Cardinals "lost a little wind from our sails on that particular point," Mozeliak said. But it was not wasted time.
As part of an agreement for Stanton, the Marlins vetted the Cardinals' farm system, and those conversations have been a good springboard for talks about two other outfielders the Marlins will consider moving, Marcell Ozuna and Christian Yelich. The Cardinals want to be involved in talks for either the power-bat Ozuna or the rising-talent Yelich.
"As this point we are exploring whatever ways we can to make our organization better," Miami president Michael Hall said. "I don't want to talk about any players specifically. We won 77 games last year. It was not good enough. We do not have the organization depth in place. We have to do better."
The Marlins covet some of the Cardinals' prospects, including Sandy Alcantara, for their rebuild, and the Cardinals are eager to turn two of their excess outfielders into one newcomer.
Mozeliak said, "If there was something where we could move righthanded for lefthanded it would be something we'd consider."
Yelich, who turned 26 last week, is the lefthanded-hitting option of the two Marlins. He also has the longer control and, thus, would require the richer offer from the Cardinals in terms of talent. Yelich has five more years on his contract, sweeping him through the prime of his career. Ozuna, 27, has two more years of control before he's eligible for free agency, and as a Scott Boras client he's likely to reach the open market. A friend of the late Oscar Taveras, Ozuna had a breakout year in 2017 with a career-best 37 homers, .312 average, and a .924 OPS.
He'd never had an OPS greater than .773 before that.
Yelich did not amplify his breakout 2016, but he hasn't had an OPS lower than .782 in each of the past three seasons, and while playing at one of the worst parks for lefthanded hitters he's hit 39 homers the previous two seasons, combined.
Mozeliak said the "larger reach" that the Cardinals were willing to make for Stanton was specific to the rare chance to land the reigning National League MVP and his sublime power. There is not a similar hitter available on the market and, thus, not a similar offer forthcoming from the Cardinals. He offered Monday that the team could just as easily turn away from that "elite-type" hitter and fortify pitching.
The guidepost for the Cardinals is "upgrades."
"The easier way to think through these things are if we felt like we could make a substantial upgrade, whether it's on the pitching side, whether it's on the position player side or the offensive side," Mozeliak said. "Those are the internal questions we're asking ourselves. What that pursuit might look like. Obviously it can come in all shapes and sizes. When you're looking at how you can improve your club and how you can do it, there is certainly that incremental step forward or it could be the bolder move.
"How do you take a club that was just above .500 and get it back to a 90-plus win team?" Mozeliak continued. "I think there are a lot of different ways to do that, and that ultimately is the challenge that we're facing. We do have depth that we know we have to move. Those are the two things that we're trying to balance to ultimately get where we need to go."
That "depth" in the outfield is enough that Mozeliak said if they didn't make a move, a stockpile of players would just repeat the same level.
The Cardinals feel that they are in position to pool prospects, especially two or more young outfielders, and make a move for a single player. Or, they could build a deal around an elite pitching prospect for a more expanded deal. The Cardinals have chased the Rays on closer Alex Colome, and they've been willing to discuss acquiring third baseman Evan Longoria. If Mozeliak does intend to pivot toward starting pitching, Rays All-Star Chris Archer would slide into view.
All three players come with more than a year of control.
That is appealing to the Cardinals. Stanton was a cash play — take on his contract — and he came with seven years remaining. That was built-in staying power. While Toronto and Baltimore could move their third basemen, Josh Donaldson and Manny Machado, respectively, neither is signed beyond 2018. The Cardinals aren't set to bank on the trade-and-stay moves that made McGwire, Edmonds, and Rolen fixtures and cost them Jason Heyward after one season. They prefer to trade for certainty.
They want a solution, not a delay.
"Clearly we have a lot of young talent," Mozeliak said. "We're just trying to navigate how to think of where do we want to give (it) up? What are we willing to trade? For us, some of this is, yes, we have some pieces. But we are also in this for the long haul."