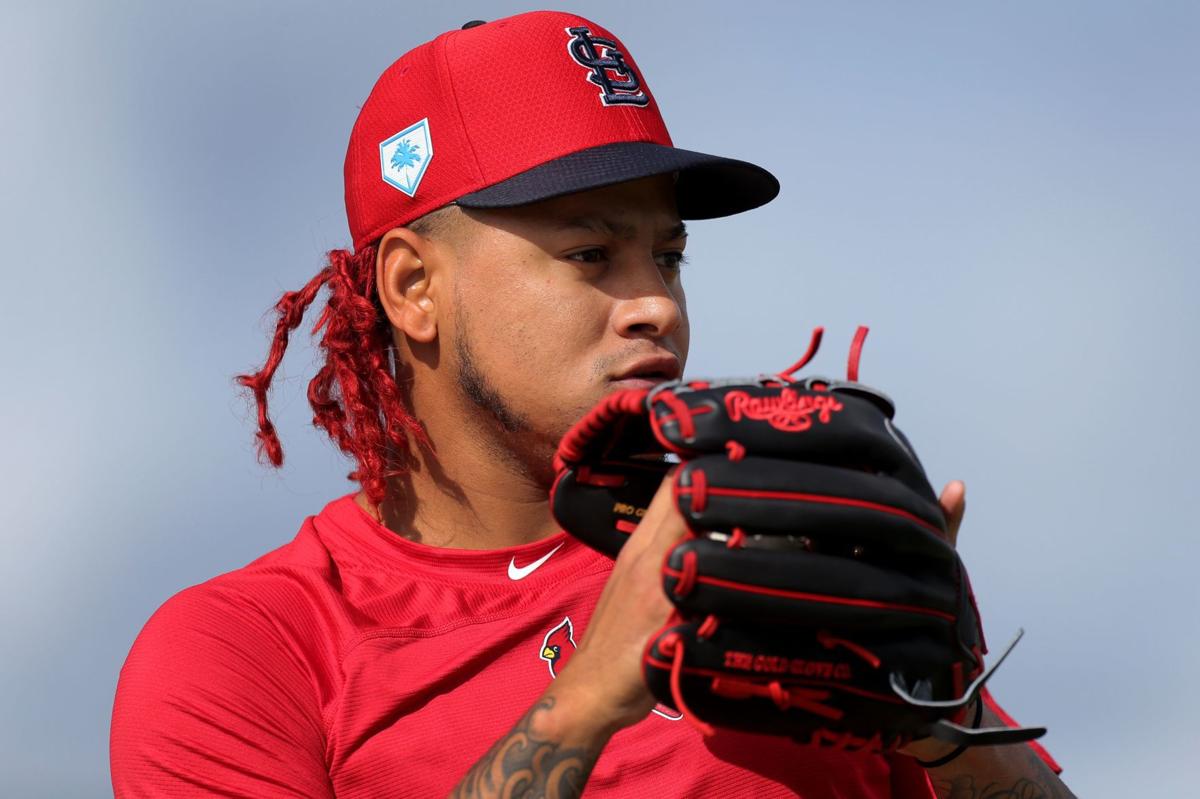 With decision day nearing for how and when the Cardinals will use Carlos Martinez, manager Mike Shildt stressed Saturday that the early wobble and rash of inefficiency from the rotation hasn't yet caused him to consider swapping out a starter.
"If we're talking about the confidence in our rotation, it's still high," Shildt said. "We've got a group of guys that we have a lot of trust and confidence in, and I can expect us at any moment, starting today, to go on a run. The reality is we could do the rest of the year and have a high, high percentage of deep games and quality starts.
"Clearly, we're always going to evaluate what we do. No one is naïve to that. And we don't fall asleep at the switch and just run the same guys out there forever. That's not how the game works.
"There is no reason to look in another direction, right now."
Through the first 19 games of the season, the Cardinals' rotation has had fits and starts of success, but no team in the National League had fewer innings from their starters (92.0) than the Cardinals and no team in baseball had a higher batting average against its starters (.296) than the Cardinals.
The Cardinals' starters had a 5.28 ERA entering Saturday's game against the Mets, who were the only team in the NL with a higher rotation ERA, at 5.34. In 12 of their first 19 games, the Cardinals failed to get their starter past the fifth inning.
Including the six innings covered by the bullpen Friday night, the Cardinals' relievers had thrown the fourth-most innings in the NL, at 76 innings. No bullpen had at least 75 innings and an ERA better than the Cardinals' 3.43.
When asked about Martinez's timetable, if the team looks to him as a starter, Shildt repeated Saturday: "I don't believe I've talked about changing the rotation."
But need will be a factor in the Martinez discussion.
A former All-Star, Martinez has missed the start of this season so that he can recover from a shoulder injury and strengthen the joint to avoid trouble that thrice put him on disabled list a year ago. The righthander threw a 30-pitch bullpen session Saturday at Busch Stadium, and the team is leaning toward sending him to Jupiter, Fla., this week to face hitters at extended spring training. That puts him a week away from being scheduled for a game appearance — and possibly the start of a minor-league rehab assignment.
At some point early in his rehab work, the Cardinals will have to make a choice on whether Martinez can handle the workload of a starter and whether the team has the patience to wait for him to be ready. It is easier to scale him back to relief than build him up as a starter.
"That's a great question, and it really is going to be contingent upon what we look like as well," Shildt said. "Because, that scale-up, you're right, you can always have a baseline to work off of, and have more options to how he can be used. It's also going to take an extra period of time to get to that point. We just have to evaluate at that time."
Martinez has been on a rehab and strengthening program that has included gaining muscle, and he has returned to the mound in the past week with added weight. The righthander explained that the goal was to build strength around and throughout his right shoulder to avoid the strain that caused a variety of injuries last season that ranged from an oblique strain to weakness in his shoulder. He threw at 75 to 80 percent intensity Saturday and threw his assortment of pitches that included his sinker and curve for the first time.
"Right now, I feel stronger," Martinez said. "Right now, I feel like I'm getting ready. I just want to be smart. Sometimes I want to throw hard (and) I have to take care of myself. I'm trying to be quiet, trying to be healthy. I'm so excited."
Martinez's ability to recover from his forthcoming live batting practice outings and his inevitable rehab innings will be the leading factor in his ultimate role. If there's a limit to his effectiveness in appearances, he'll veer toward relief. If he can handle the innings of a starter and the Cardinals aren't getting the innings from their starters, then performance of others could open a spot for him in the rotation.
That will require a longer rehab assignment to be ready for an 80- or 100-pitch appearance in the majors. The innings already piled on the bullpen complicate the already difficult task of prepping him as a starter on the job, in the majors.
"He's going to throw an inning at some point, and we'll see what that looks like and then we'll figure out how to ramp him up from there," the manager said, adding later: "It's hard to build guys up as a starter in the big leagues. It's difficult to set aside the number of innings you need to fill with the bullpen without knowing what the day before looks like Not to say it can't be done. But it has inherent challenges."
REYES & CARP NOTES
In his first start for Class AAA Memphis, Alex Reyes struck out four and pitched three scoreless innings. He blitzed through the first two innings on 23 pitches, 16 of which were strikes. The Cardinals hope consistent, scheduled work like Saturday's start will help Reyes get a grip on his command before returning to the majors. … Leadoff hitter Matt Carpenter was removed from Saturday's game after bruising his left knee at the plate in the sixth inning. Carpenter had walked and scored a run after the baseball caromed into his knee, and the team considered the move "precautionary" with the team's large lead.
Sometime around the seventh inning Saturday at Busch Stadium, 2-year-old Lillianne Mikolas turned to her aunt and said it was time to go, time…
St. Louis Cardinals v New York Mets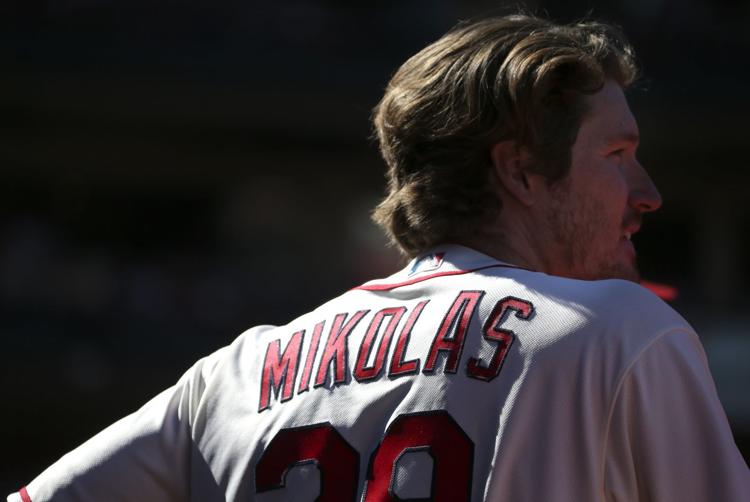 St. Louis Cardinals v New York Mets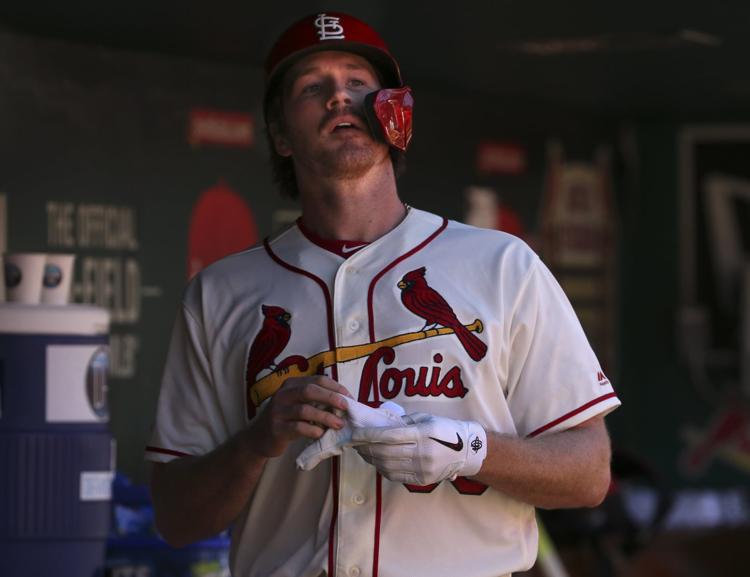 St. Louis Cardinals v New York Mets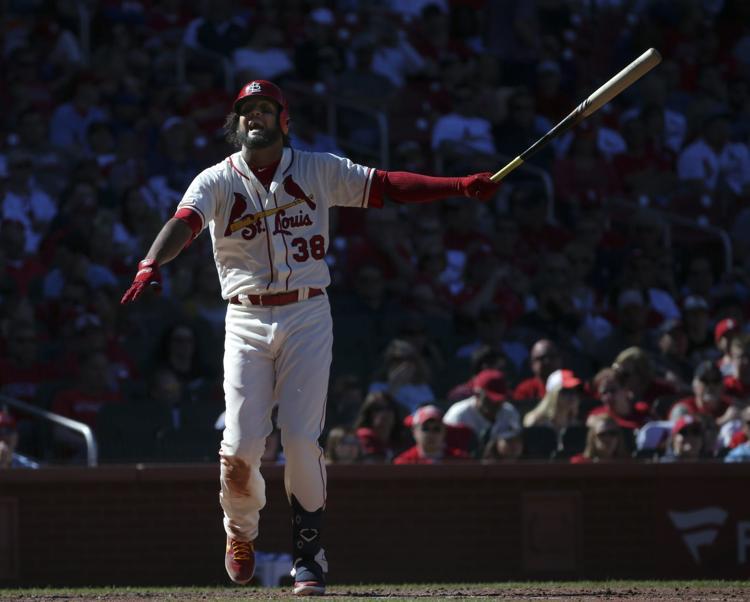 St. Louis Cardinals v New York Mets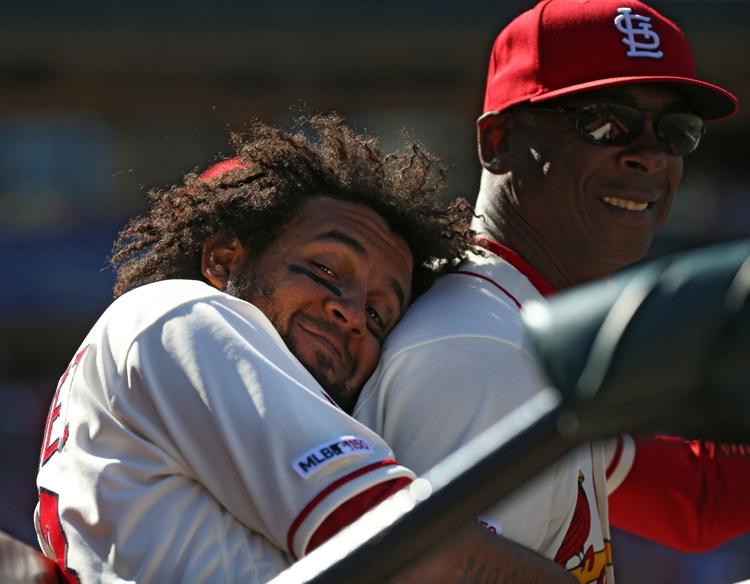 St. Louis Cardinals v New York Mets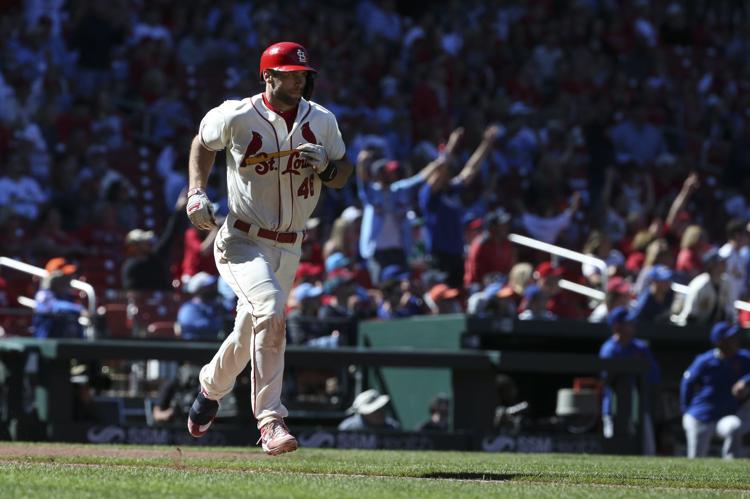 St. Louis Cardinals v New York Mets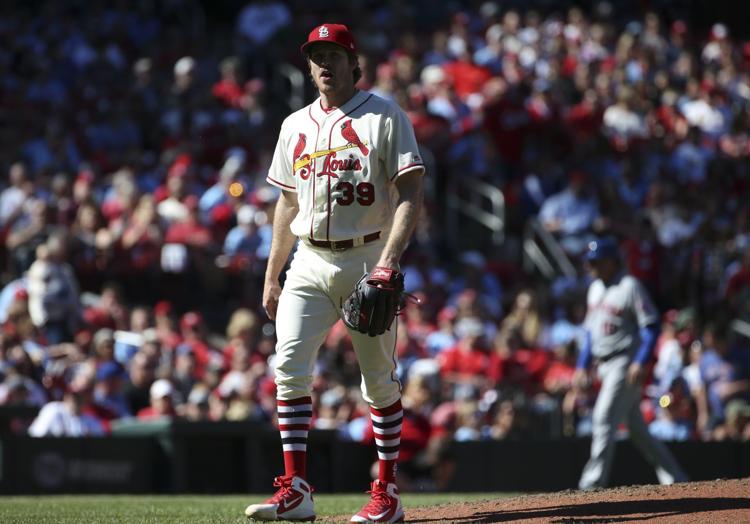 St. Louis Cardinals v New York Mets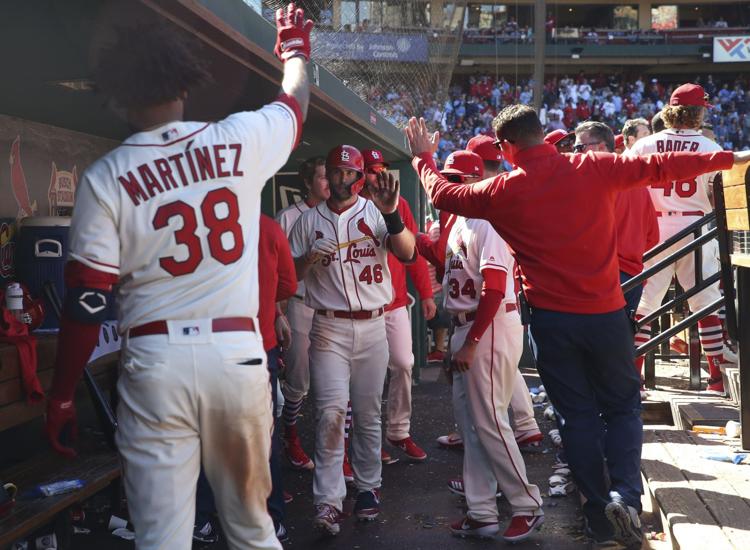 St. Louis Cardinals v New York Mets
St. Louis Cardinals v New York Mets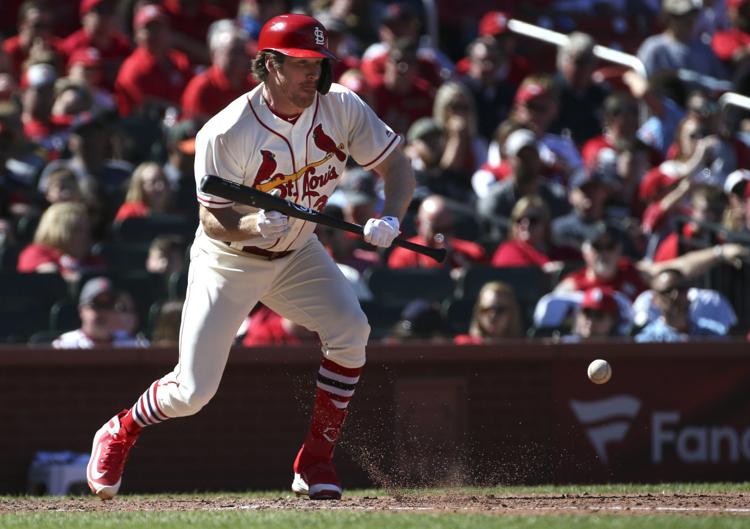 St. Louis Cardinals v New York Mets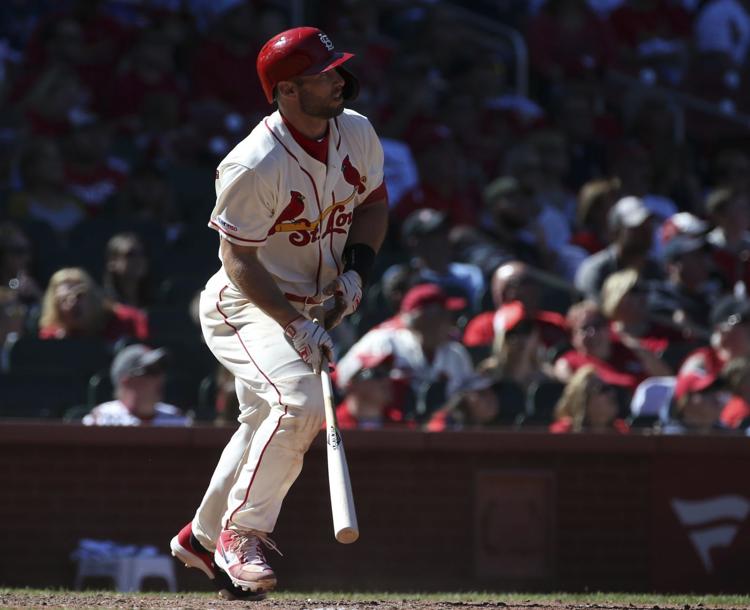 St. Louis Cardinals v New York Mets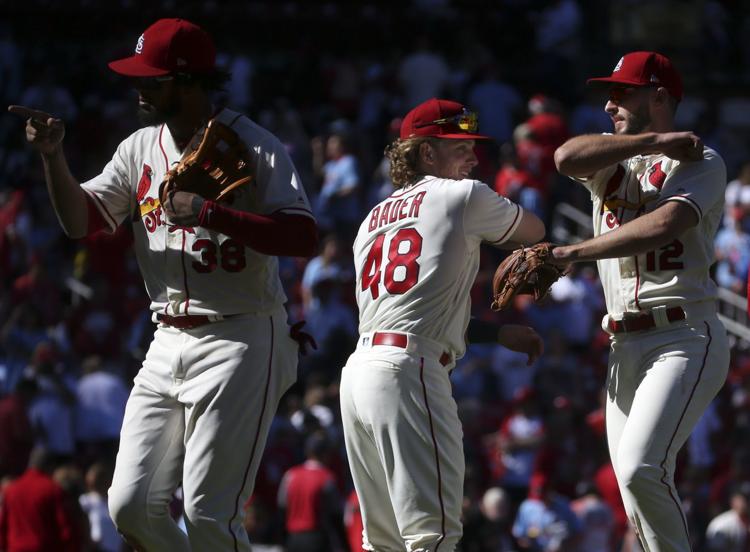 St. Louis Cardinals v New York Mets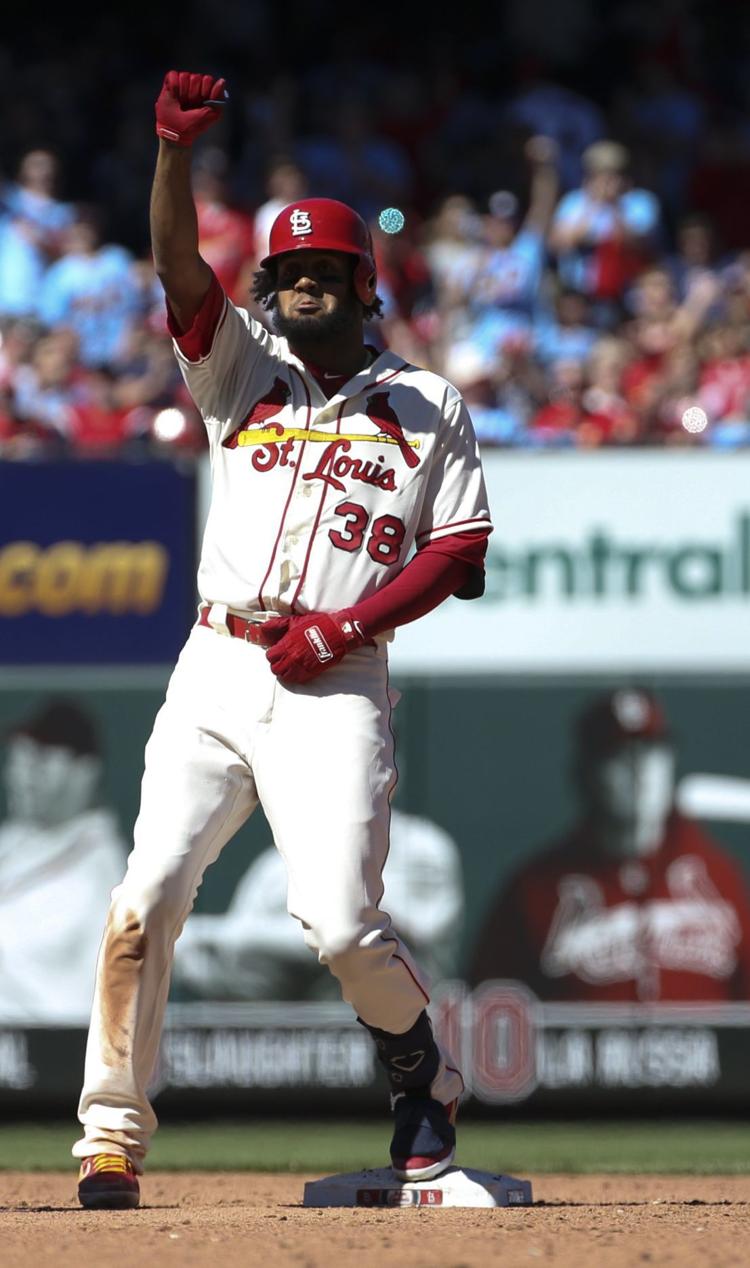 St. Louis Cardinals v New York Mets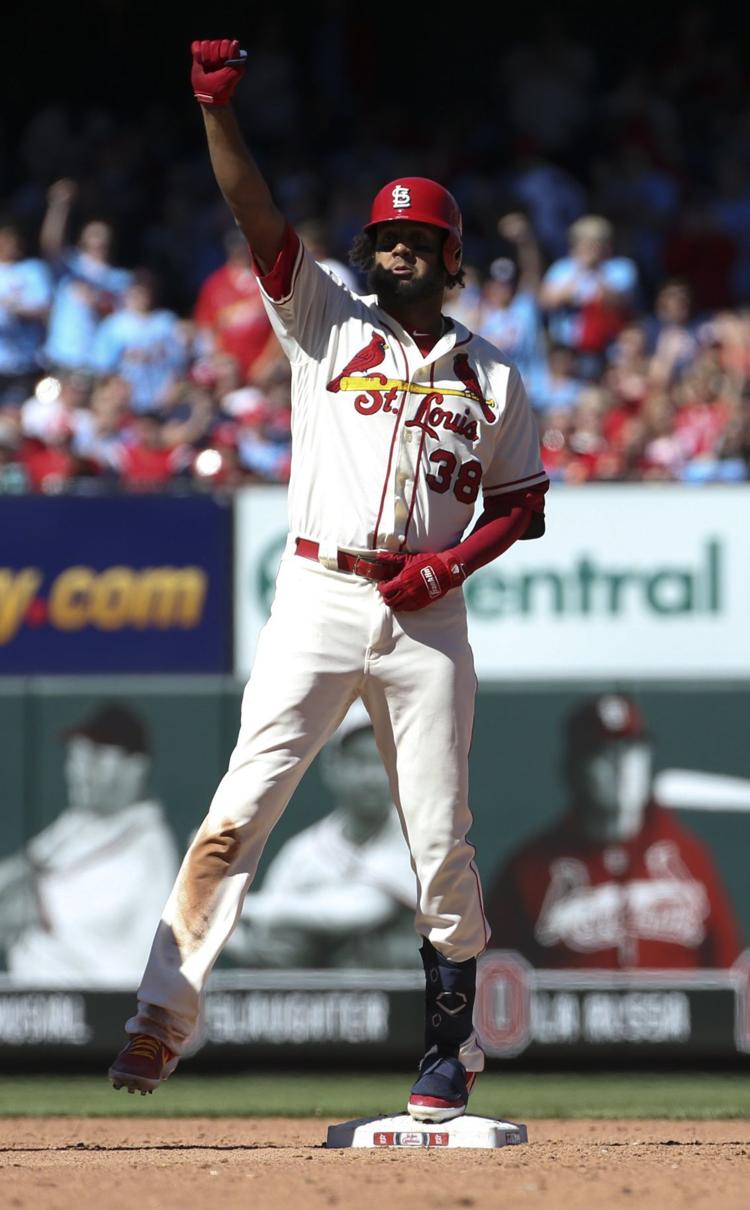 St. Louis Cardinals v New York Mets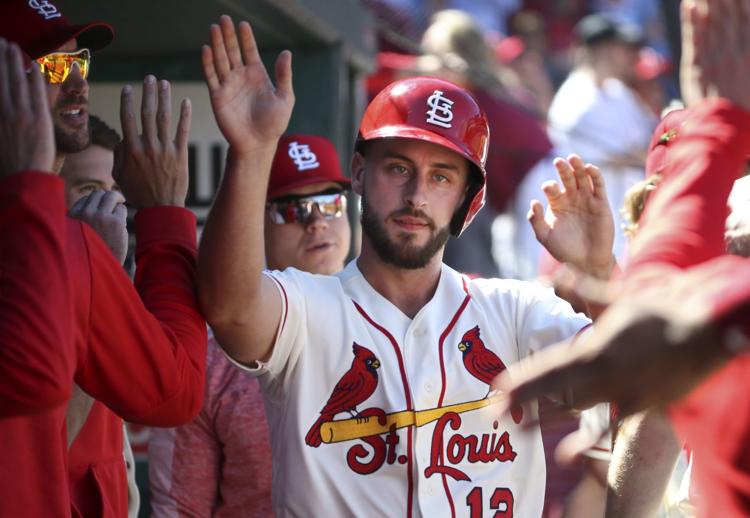 St. Louis Cardinals v New York Mets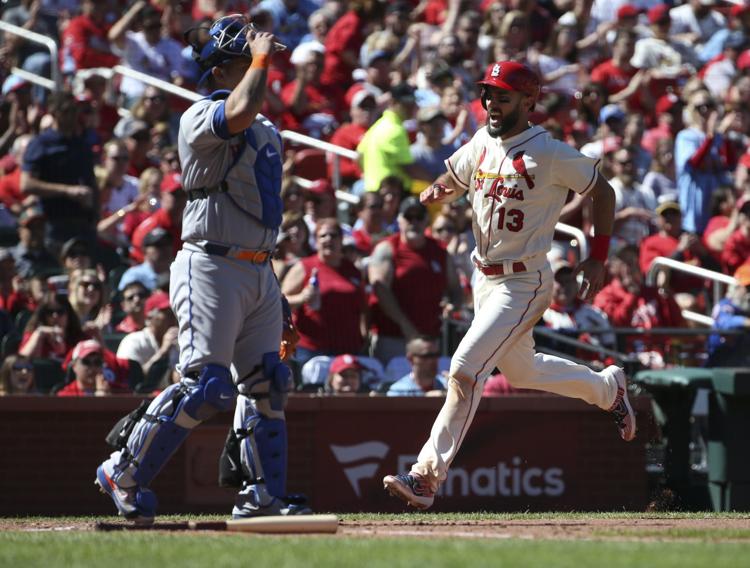 St. Louis Cardinals v New York Mets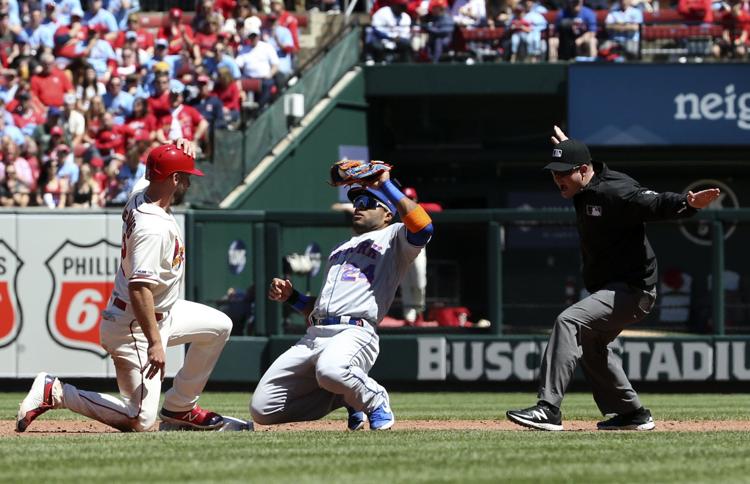 St. Louis Cardinals v New York Mets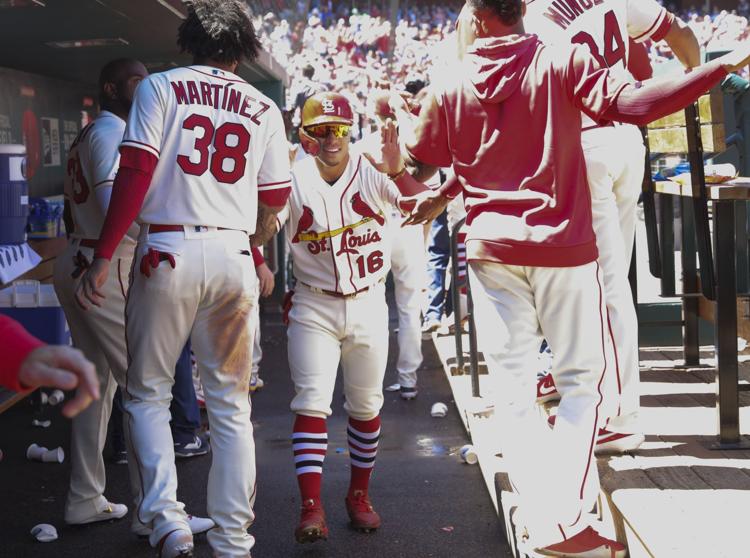 St. Louis Cardinals v New York Mets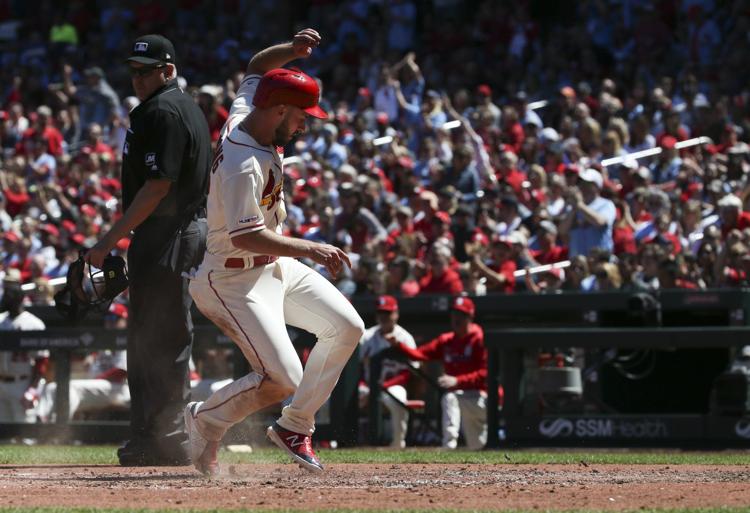 St. Louis Cardinals v New York Mets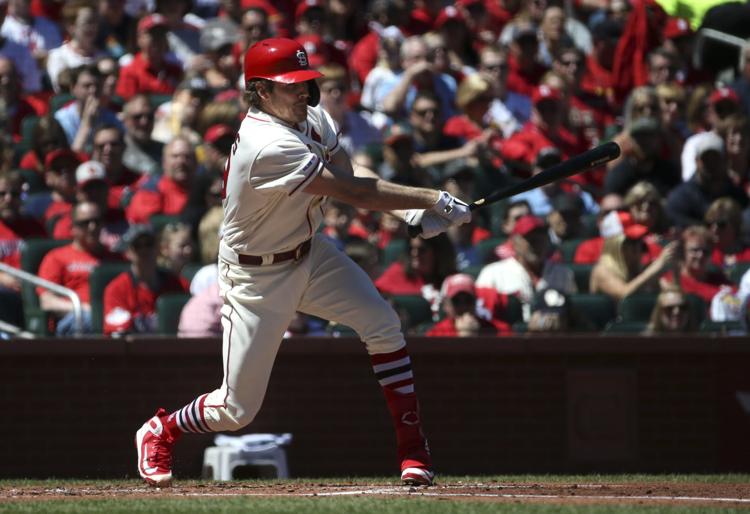 St. Louis Cardinals v New York Mets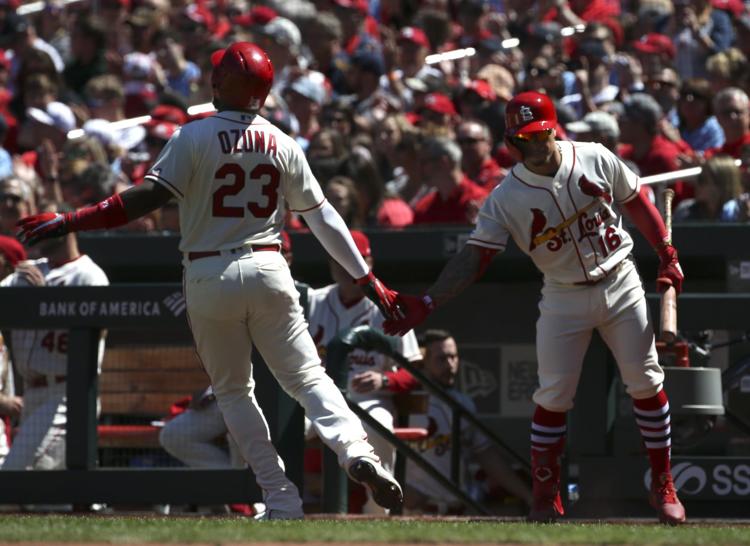 St. Louis Cardinals v New York Mets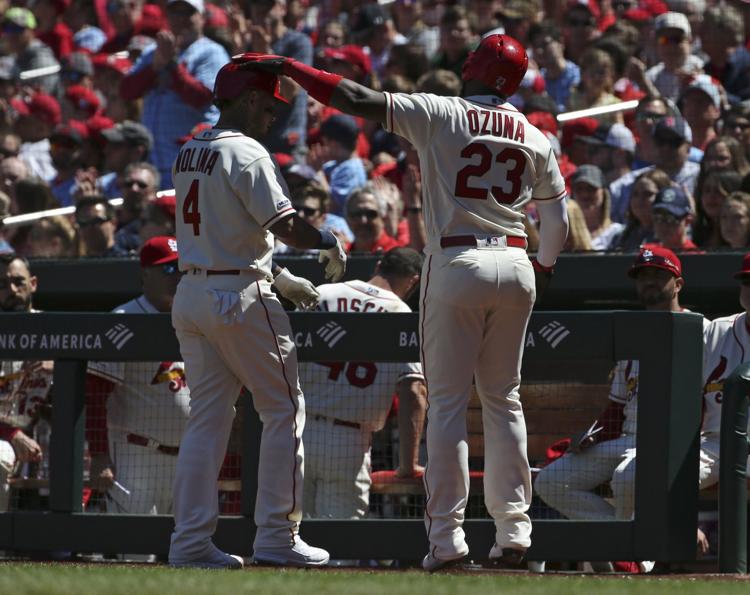 St. Louis Cardinals v New York Mets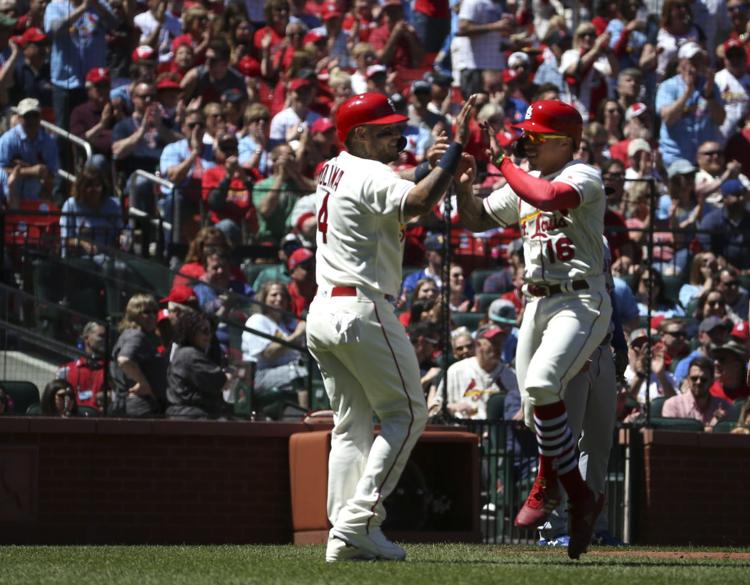 St. Louis Cardinals v New York Mets
St. Louis Cardinals v New York Mets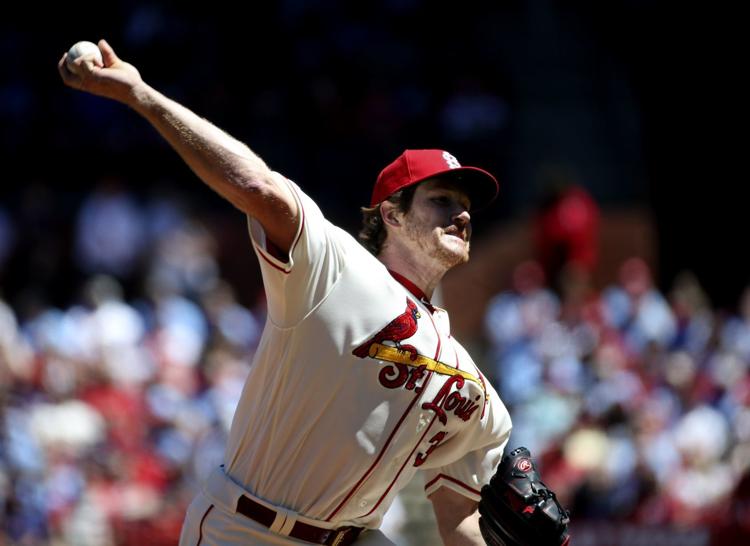 St. Louis Cardinals v New York Mets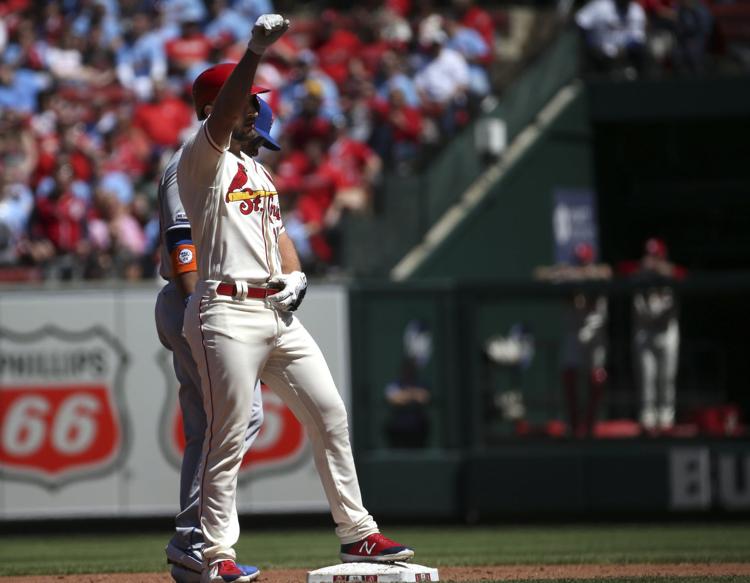 St. Louis Cardinals v New York Mets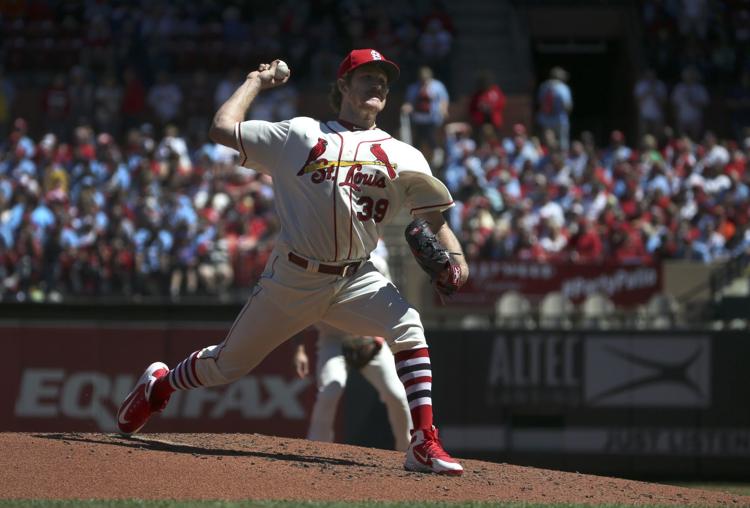 St. Louis Cardinals v New York Mets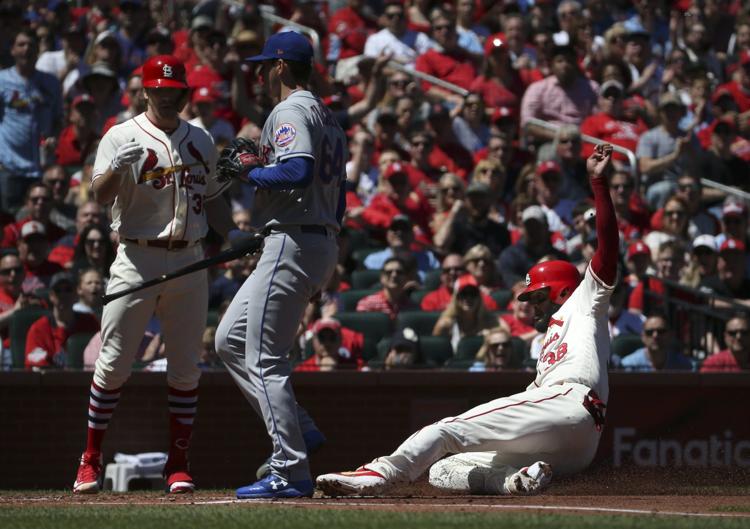 St. Louis Cardinals v New York Mets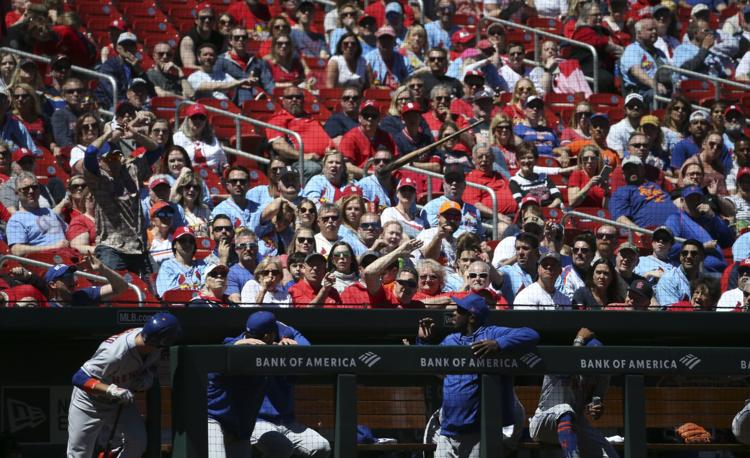 St. Louis Cardinals v New York Mets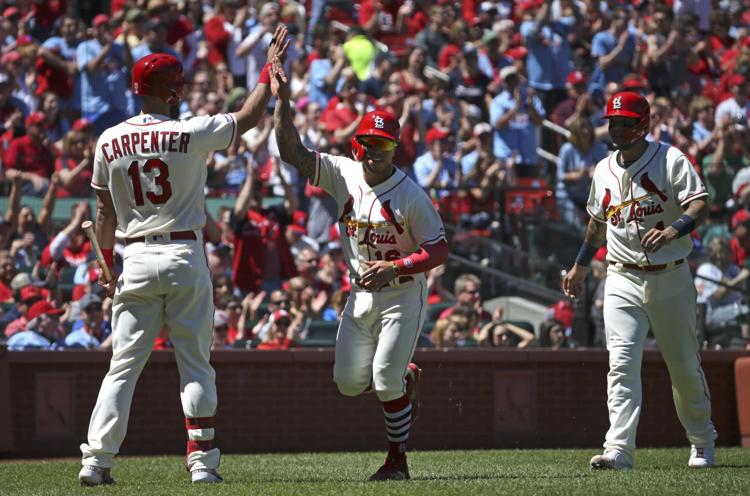 St. Louis Cardinals v New York Mets