Closer Carlos Martinez returned to the Cardinals' clubhouse Monday night after missing Sunday's game because of illness. But he and manager Mike Shildt agreed that there were many anxious moments Saturday night when Martinez had to be admitted to a hospital after having trouble breathing.
"It was really scary," Shildt said. "People don't realize it. I was with him for a fair amount of time after the game (Saturday). He was in a tough spot. That's one of the worst feelings that there can be — not being able to catch your breath and hyperventilating. I sat there with him, comforted him, prayed with him and just tried to be available there for him."
Martinez, who said he first had had trouble in Colorado, said through a translator Monday that "it was a difficult time. You start thinking about all the people around you that love you, your family. It was a really difficult situation that can cause death. So I was real scared."
Martinez and Shildt agreed that asthma and allergies were involved.
"That's not a good combination," Shildt said. "So he had a double whammy on that. I don't know which one takes precedence, but they're both part of the situation that has given him some problems.
"Obviously, it exacerbated and led to an overnight stay and missing a game but, hopefully, and thankfully, we've got it figured out," Shildt added.
Once the Cardinals had got to Denver a week ago, Martinez said, "I started having tightness in the chest and I couldn't breathe. That's when it all started."
But things had improved so much by Monday that Martinez entered the game with two out and the bases empty in the ninth inning and the Cardinals leading the Washington Nationals 4-2. He retired Ryan Zimmerman on a line drive to center to end it, gaining his 20th save.
"I feel better today," he said before the game. "The doctor gave me the green light to pitch."
GRAMMAS DIES
Former shortstop Alex "Golden Greek" Grammas, who played with the Cardinals from 1954-56 and again from 1959-62, died at age 93 last Friday in Birmingham, Ala. Grammas hit .250 for the Cardinals in seven seasons of a 10-year career, with his best year 1959 when he batted .269.
He later managed the Pittsburgh Pirates and Milwaukee Brewers and then coached for manager Sparky Anderson and Detroit from 1980-91.
NATS' MARTINEZ IN D.C.
Nationals manager Dave Martinez remained in Washington on Monday after experiencing some chest pains during Sunday's home game. He had a cardiac catheterization procedure Monday and his status for the rest of the series is doubtful.
"I hate to hear that," Shildt said. "Our prayers are with Davey."
Bench coach Chip Hale, who used to manage Arizona, took over.
CARPENTER WANTS TO PLAY
Cardinals third baseman Matt Carpenter did not start for the fourth consecutive start, the first time he had been a healthy scratch for that long this season.
"He continues to be a really good teammate," said Shildt, who had a conversation Monday with Carpenter. "He feels really good about where he's at with his swing and where he's at with his game. I applaud the fact (that) I know he wants to be in there every day."
The manager said he hoped that Carpenter would understand that "the at-bats he takes, while there's not as many, are still important. He still has the ability to make an impact, just not as much as he would like. He's a great competitor. He should want those opportunities."
GETTING DEFENSIVE
The Cardinals' run of consecutive errorless games ended at nine Sunday when center fielder Harrison Bader was assessed an error in the eighth inning. But the Cardinals still entered Monday with only 60 errors, seven fewer than American League-leading Houston.
The last time the Cardinals, fielding .989 for the season, led the majors in fielding percentage was in 1985 when the likes of Ozzie Smith, Willie McGee, Terry Pendleton and Tom Herr were among the defenders.
Additionally, the Cardinals' double-play total of 155 was tied for first in the majors this year with the Chicago White Sox.
WILD-CARD FEVER?
Although the Cardinals are much more interested in the National League Central Division race, which they lead, fans might want to keep an eye on wild-card leader Washington, if the Cardinals would tumble into that latter category.
The Cardinals have an 84-66 record to 82-67 for Washington after Monday's game. The better season record between the two would decide the home field for a potential one-game playoff and if the teams tied, the season head-to-head mark would determine home field if both clubs were wild cards. The Cardinals have won that, as they have prevailed in four of the five meetings to date with two more games here this week.
In 2012, the Cardinals won the first true, wild-card game at Atlanta. Washington never has been a wild-card team.
DEJOHN, JOHNSON CITY HONORED
Retiring Cardinals minor-league field coordinator Mark DeJohn, who used to be a coach at the big-league level under Tony La Russa, was honored before the game, as was the Appalachian League playoff champion Johnson City team.
DeJohn threw out a ceremonial first pitch, surrounded by players and staff with whom he had worked in the minors.
St. Louis Cardinals V Washington Nationals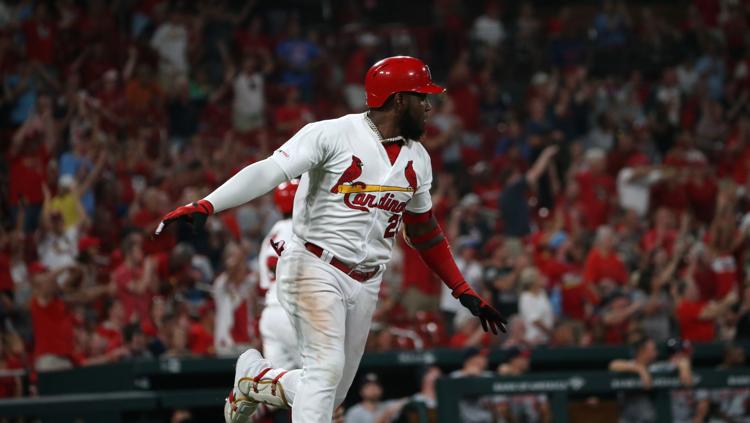 St. Louis Cardinals V Washington Nationals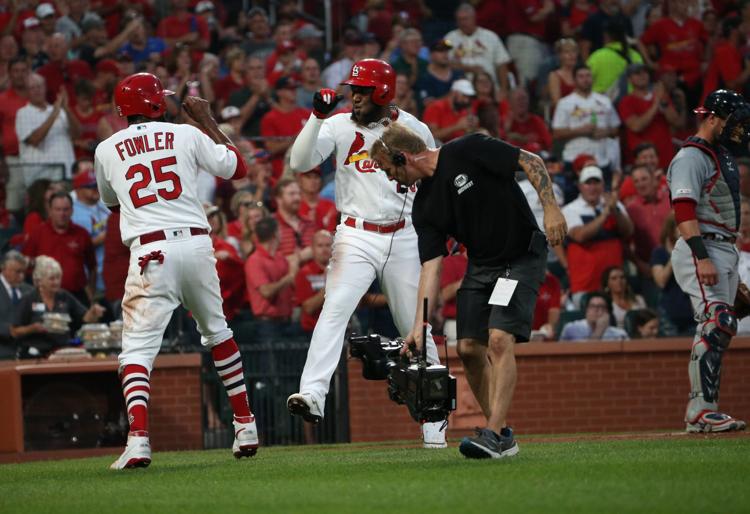 St. Louis Cardinals V Washington Nationals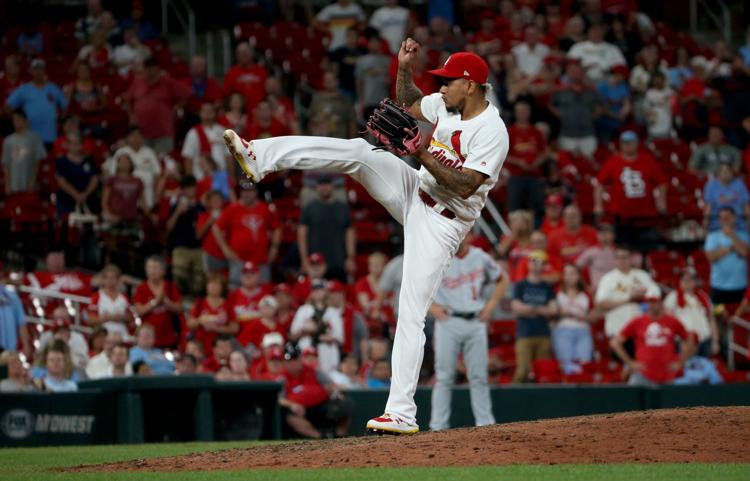 St. Louis Cardinals V Washington Nationals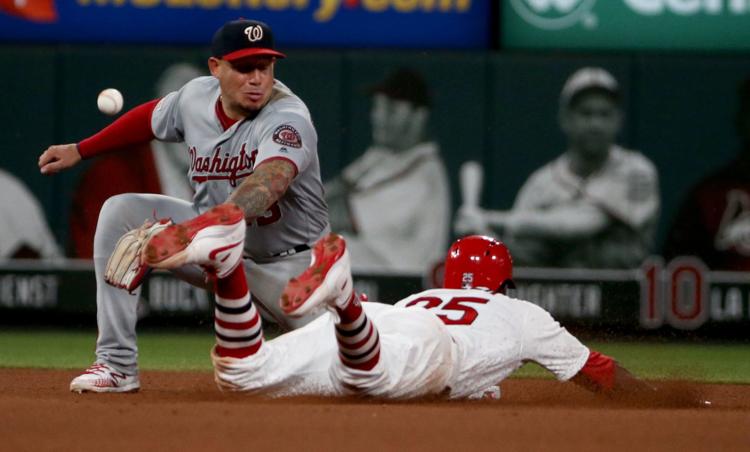 St. Louis Cardinals V Washington Nationals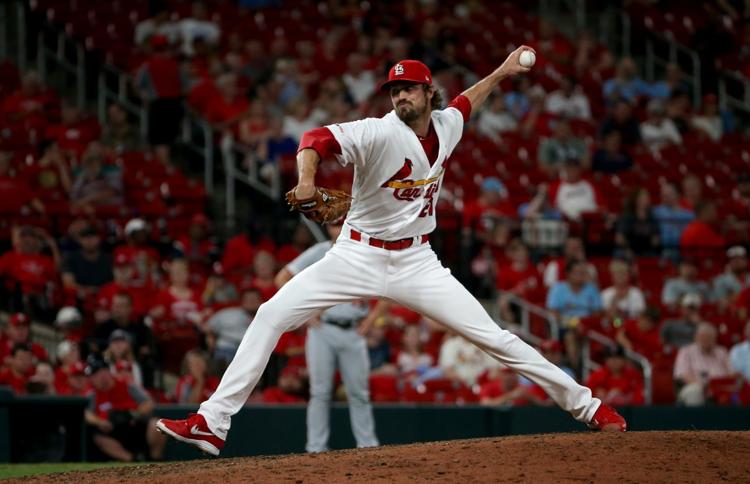 St. Louis Cardinals V Washington Nationals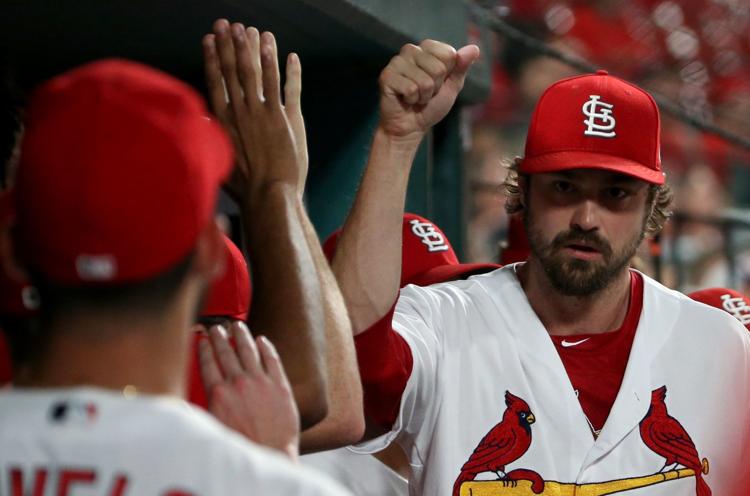 St. Louis Cardinals V Washington Nationals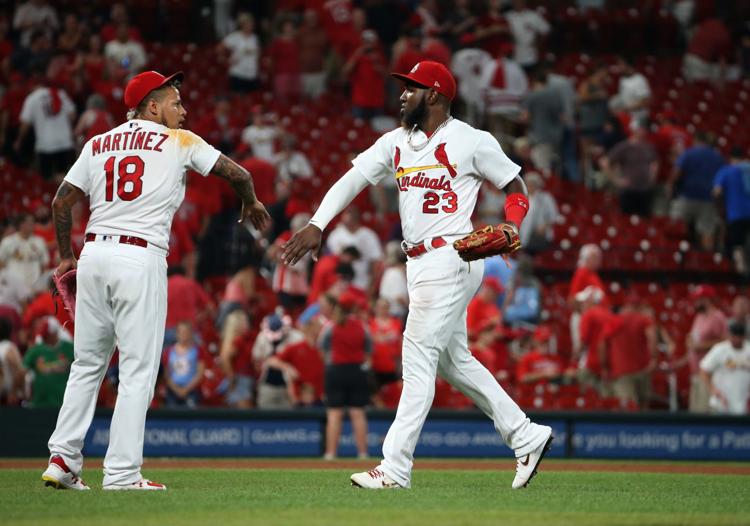 St. Louis Cardinals V Washington Nationals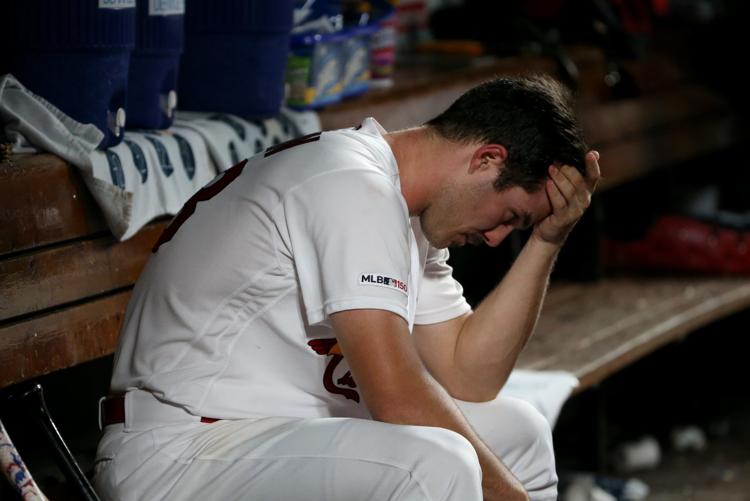 St. Louis Cardinals V Washington Nationals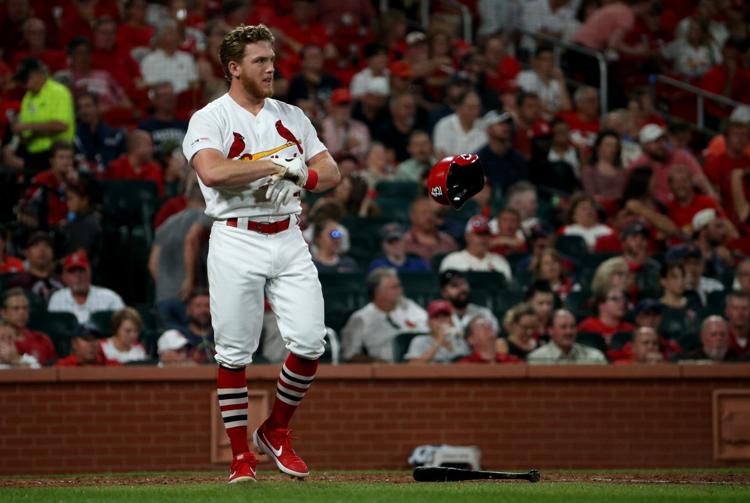 St. Louis Cardinals V Washington Nationals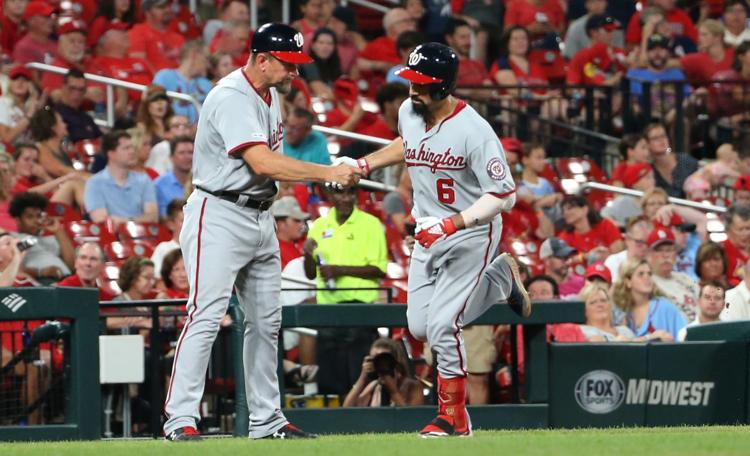 St. Louis Cardinals V Washington Nationals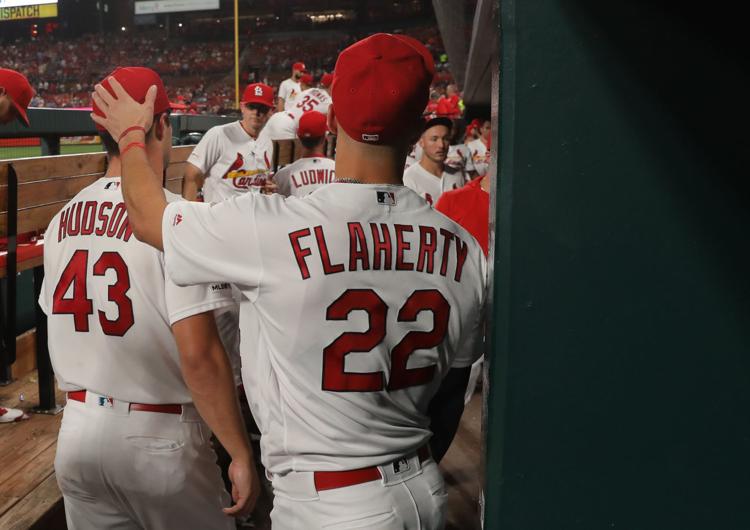 St. Louis Cardinals V Washington Nationals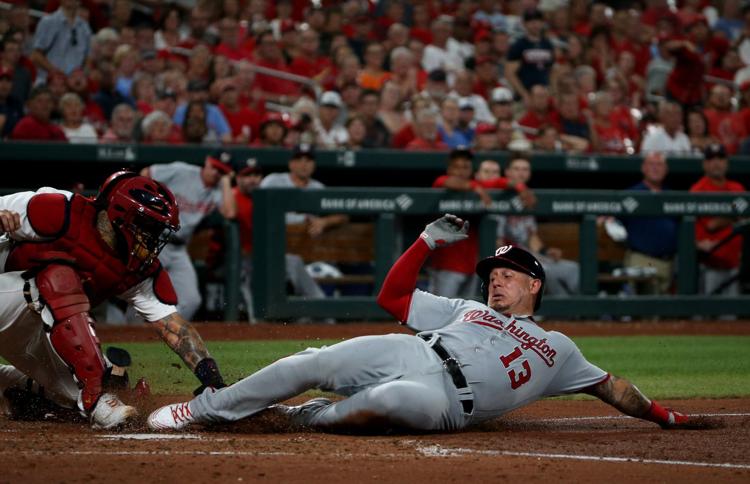 St. Louis Cardinals V Washington Nationals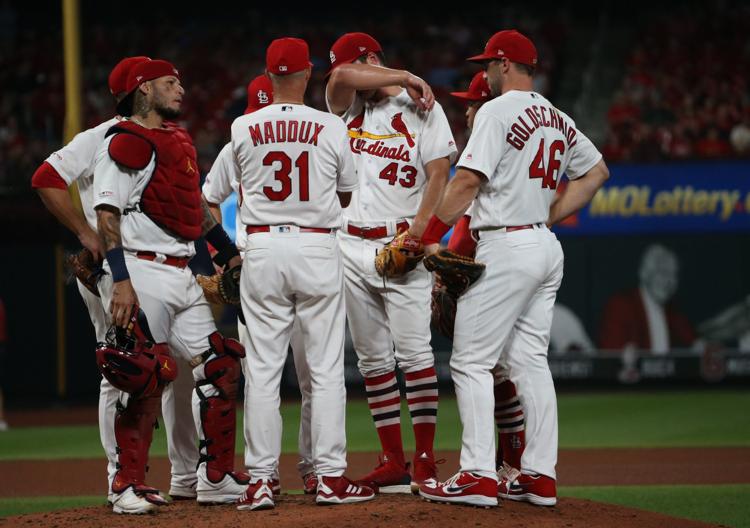 St. Louis Cardinals V Washington Nationals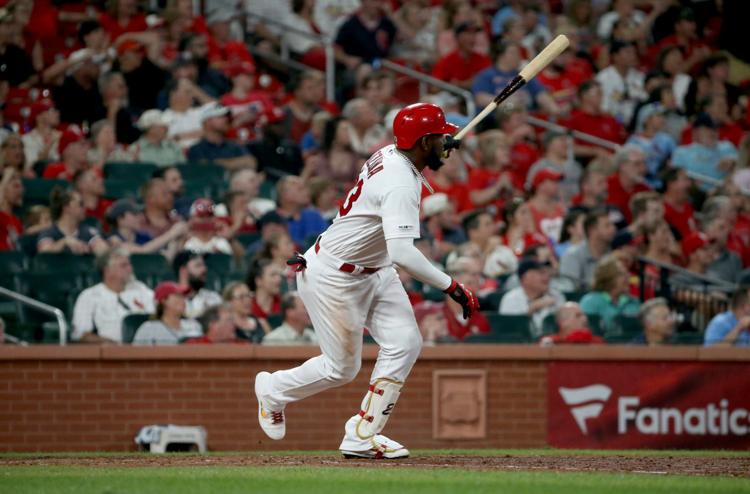 St. Louis Cardinals V Washington Nationals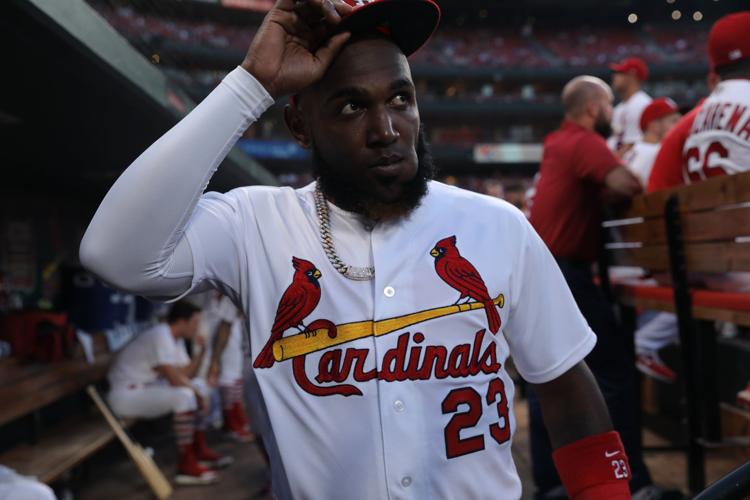 St. Louis Cardinals V Washington Nationals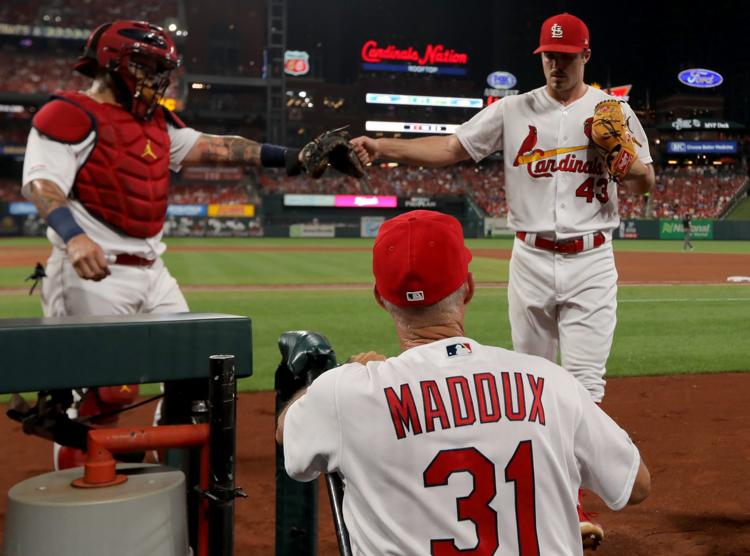 St. Louis Cardinals V Washington Nationals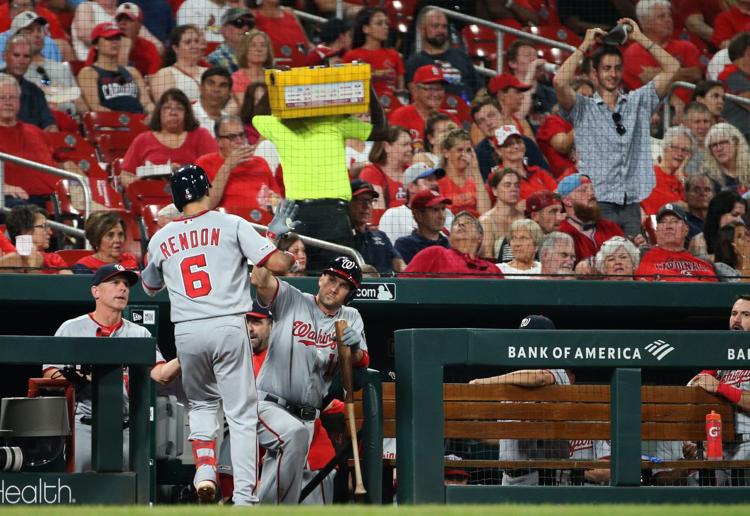 St. Louis Cardinals V Washington Nationals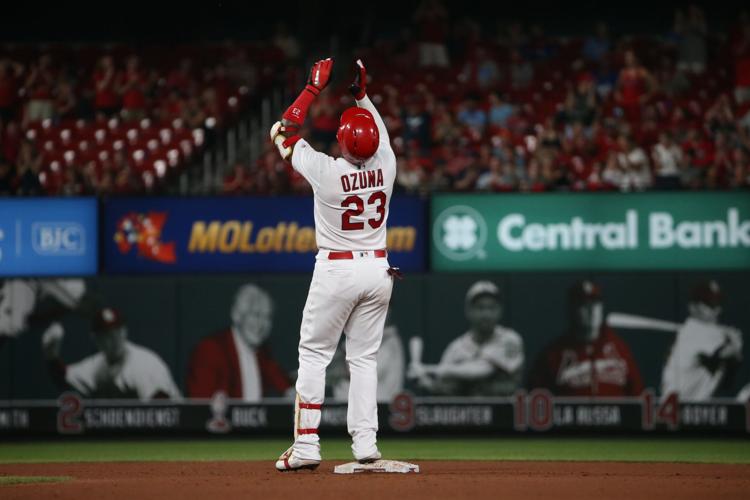 St. Louis Cardinals V Washington Nationals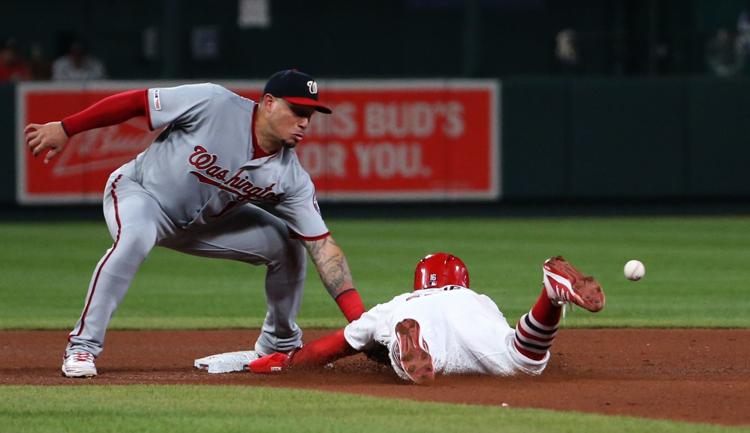 St. Louis Cardinals V Washington Nationals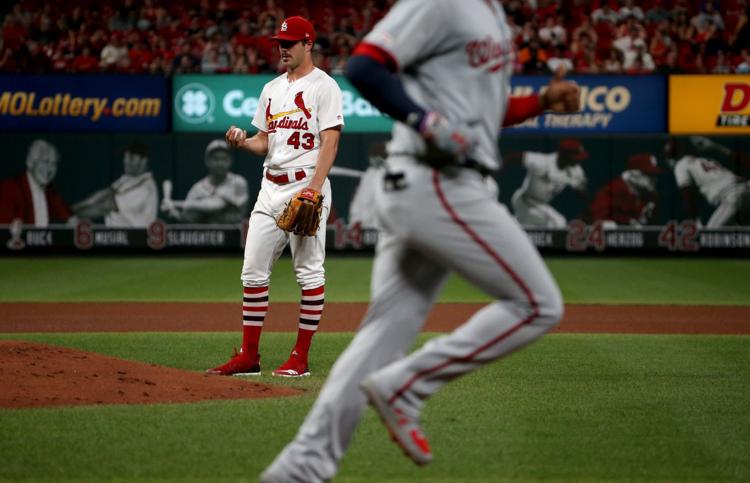 St. Louis Cardinals V Washington Nationals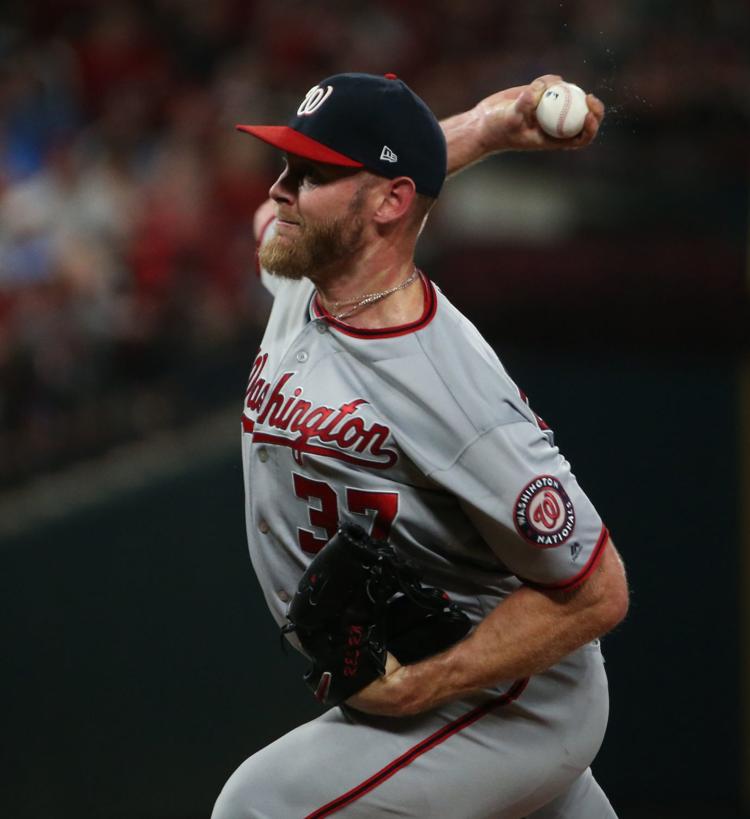 St. Louis Cardinals V Washington Nationals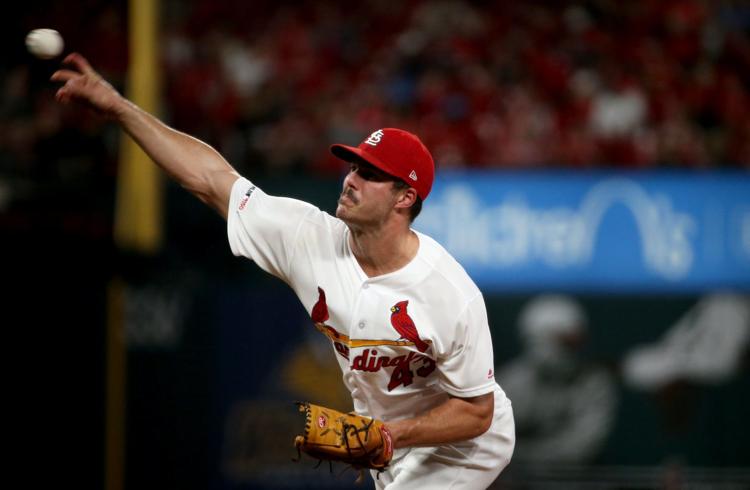 St. Louis Cardinals V Washington Nationals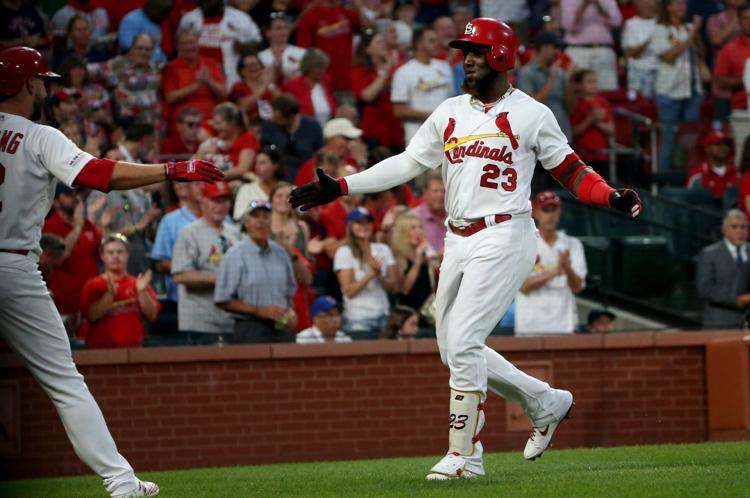 St. Louis Cardinals V Washington Nationals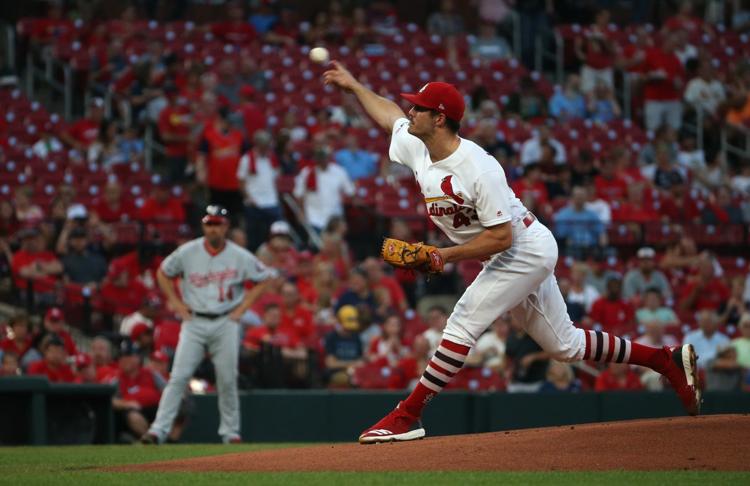 St. Louis Cardinals V Washington Nationals