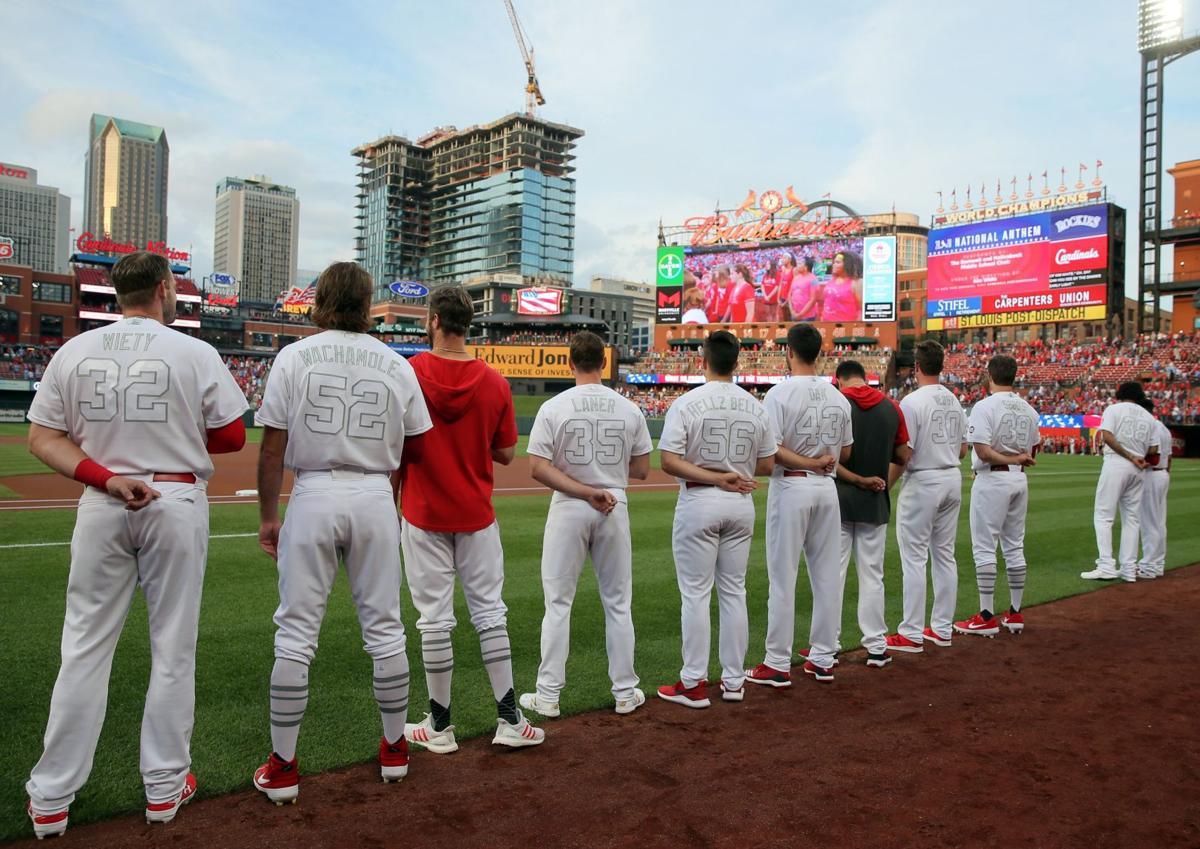 A recent uptick by the Cardinals' leadoff men, mostly named Dexter Fowler, has taken the club out of the basement for batting average and on-base percentage for major league teams. For much of the season, the Cardinals' leadoff men were hitting .200, or even below, but they began Friday's game at .220.
That was ranked 29th in the major leagues, ahead of only . . . guess who? The Chicago Cubs' leadoff men had batted only .211, which was not improved much by the Cubs' three-hit output on Friday. The Cubs' on-base percentage for leadoff men was .285, also last. The Cardinals had risen to 27th in that category at .306.
"I feel good about (the rise)," said Cardinals manager Mike Shildt. "Dexter's clearly done it. He's been successful at it and he's demonstrating his ability to be successful at it again.
"He's filling what had been a little bit of a productive void at the top (of the lineup). He's comfortable there and doing a great job of setting the table."
Fowler, since Aug. 6, had hit .340 as a leadoff man, scoring six runs, but he also had driven in 13 as a leadoff man in that span. "He's doing it all," said Shildt. "He's setting (the table) and he's cleaning it, too."
Fowler had 15 homers and 52 runs batted in heading into Friday's game with Colorado and agrees that a run of good health has made that possible. Among other 2018 ailments, he suffered a broken foot last August just when he was starting to heat up from a dismal first half and he missed the final 52 games.
He also had a variety of injuries (heel, forearm) in his first season with the Cardinals in 2017 when he was limited to 118 games although he managed a career-high 18 homers and career-best 64 RBIs. Last year, he plunged to .180 with eight homers and 31 RBIs. But his career could be said to have been revived at age 33.
"Revived?" wondered Fowler, for an instant. Then he said, "Yeah. I thank Shildt and Mo (president of baseball operations John Mozeliak) and all of them for the opportunity — for sticking with me. I had my ups and down. But that's in the past. I knew I just really needed a chance and they've awarded me that, which is awesome."
Fowler has rebounded but he says, "I'm still growing and learning. Obviously, I've been in the big leagues for a long time but I'm still learning every day, which is good. I feel great. I feel like I can do this for at least five or six more years.
"I take care of myself. (The injuries) have been like a broken foot, things you really can't control."
Fowler has moved back to right field, potentially less stressful, with the recall of center fielder Harrison Bader and he can see a few steps maybe being saved.
"But I just want to play every day," he said. "That's the name of the game.
"I start running into problems when I don't play every day," said Fowler, who had felt himself rushing to get back sometimes.
"A body in motion stays in motion," he said.
The smile is ever-present again. "We're winning," Fowler said. "At the end of the day, that's all that matters in my eyes."
Shildt appreciated the road Fowler had to travel to become a relevant player again. "I have a lot of respect for how he was able to deal with something and have a setback in a public setting and respond the way he has," said Shildt.
"He has such an engaging, million-dollar smile that's residual to everybody around him. It's just good to see him in a good place and happy. He's earned it, though. He had to put some time back in. Not that he wasn't working to begin with, but he had to re-commit and dig deep and say, 'OK, I've got this.'"
MARTINEZ TO SPRINGFIELD
Right fielder Jose Martinez worked defensively with coach Willie McGee before the game and then ran the bases during batting practice. Martinez, recovering from a right shoulder sprain, said he would begin an injury rehabilitation assignment at Class AA Springfield on Monday. Class AAA Memphis will be on the road then,
Springfield will have a week left in its season when Martinez reports. When he comes back here "depends on how I feel," he said. "If I have to stay more, I'll stay . . . and make sure everything is OK."
GOMBER AT PALM BEACH
Lefthander Austin Gomber, injured while on the Memphis roster, pitched for Class A Palm Beachon  Friday night as he finally has shed shoulder and biceps problems. He gave up three runs and retired just one batter in the first inning against Fort Myers.
"He's going to throw an inning, see how recovers and then expand from there," said Shildt.
Gomber, 6-2 with the Cardinals last year as a rookie, was 4-0 with a shutout and a 2.98 earned run average in eight starts at Class AAA Memphis this year. He was at the head of the line to be recalled but then was beset by the injuries that that have cost him much of the spring and summer.
Gomber is on the 40-man roster so he, theoretically could be recalled in September if he progresses. "He's a hungry guy who wants to come up and compete and help, so we'll give him an opportunity to see what it looks like," Shildt said.
CARDS' HALL OF FAME
Third baseman Scott Rolen and closer Jason Isringhausen, linchpins of World Series teams in 2004 and 2006, will be inducted into the Cardinals' Hall of Fame, along with the late Mort Cooper, a standout pitcher for championship teams in the 1940s. The ceremonies will begin at 3 p.m. at Ballpark Village on Saturday.
Colorado Rockies vs St. Louis Cardinals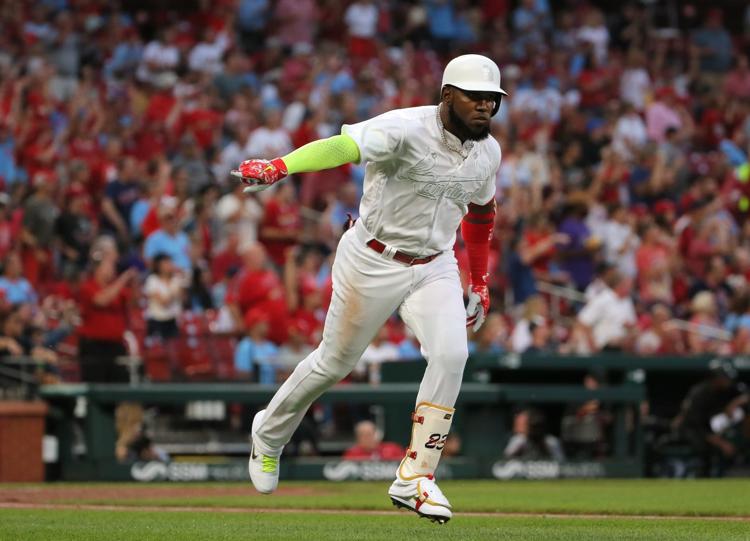 Colorado Rockies vs St. Louis Cardinals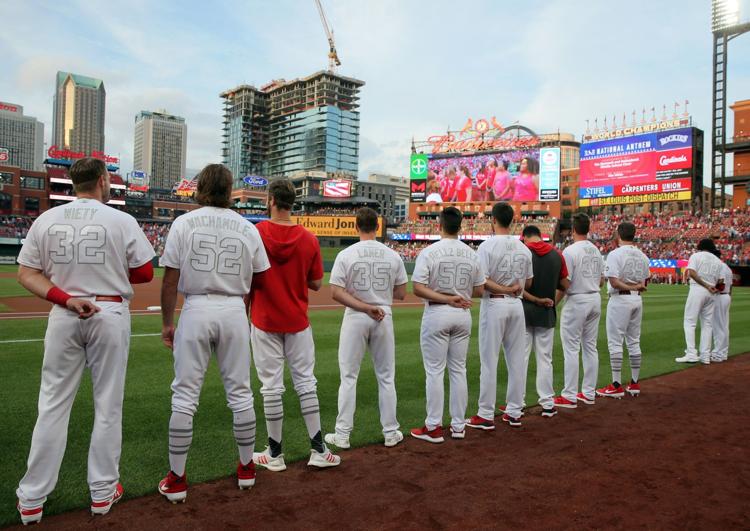 Colorado Rockies vs St. Louis Cardinals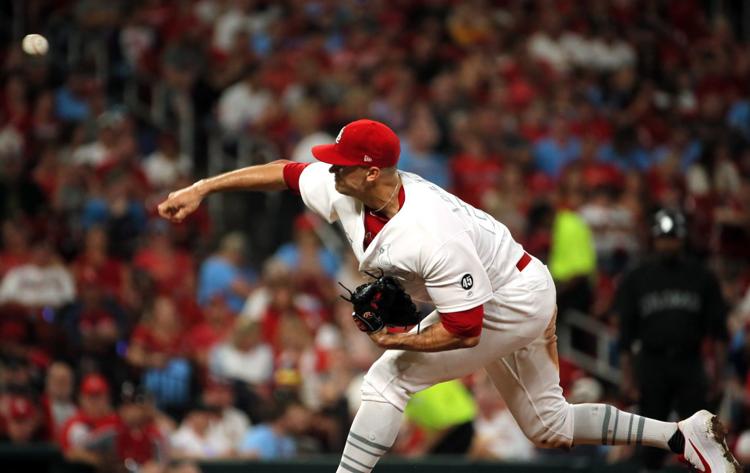 Colorado Rockies vs St. Louis Cardinals
Colorado Rockies vs St. Louis Cardinals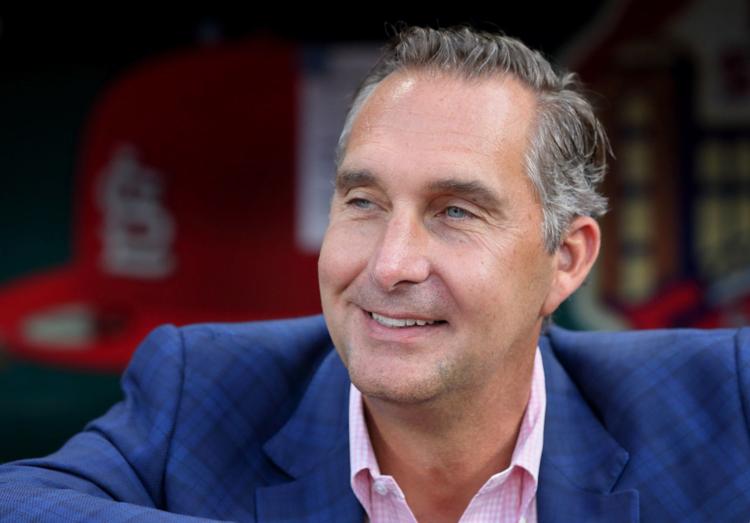 Colorado Rockies vs St. Louis Cardinals
Colorado Rockies vs St. Louis Cardinals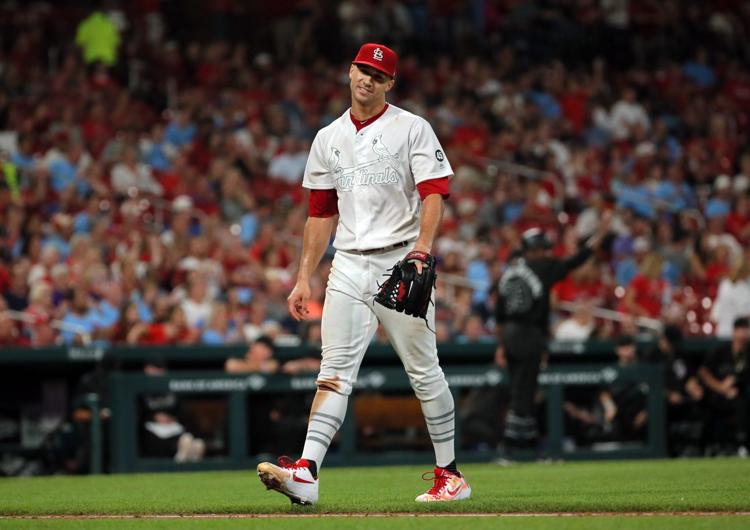 Colorado Rockies vs St. Louis Cardinals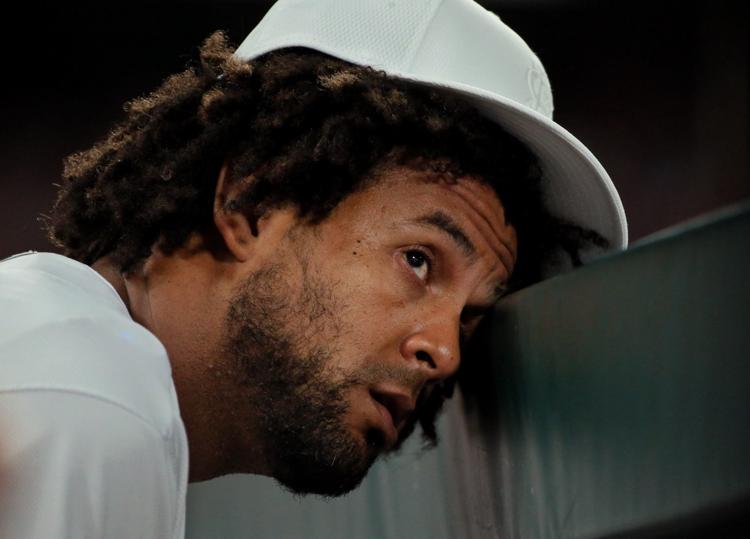 Colorado Rockies vs St. Louis Cardinals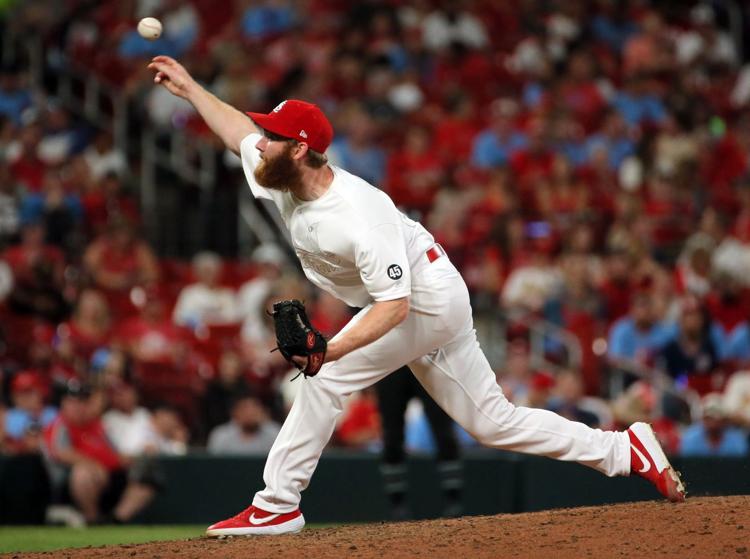 Colorado Rockies vs St. Louis Cardinals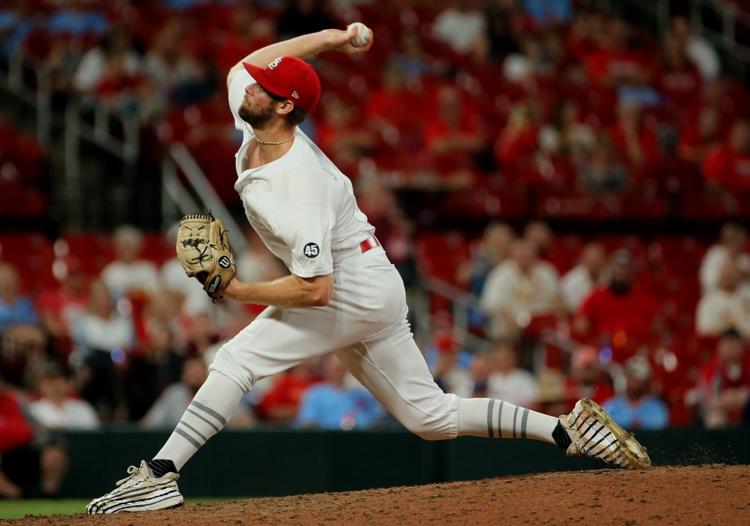 Colorado Rockies vs St. Louis Cardinals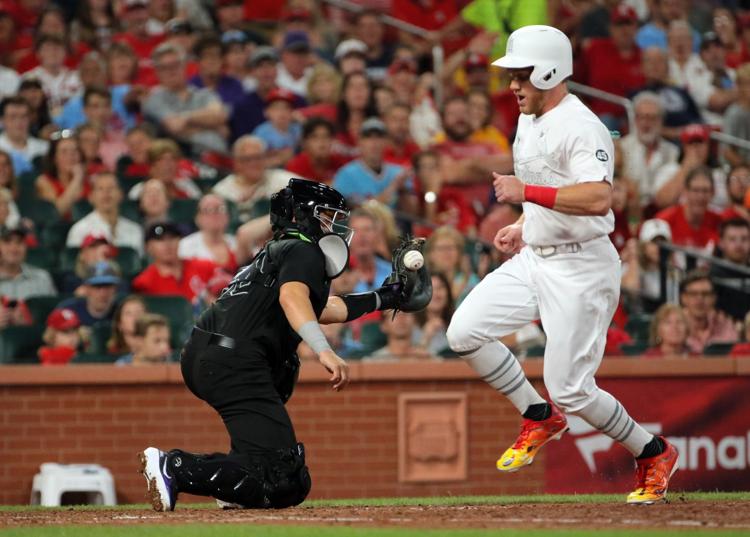 Colorado Rockies vs St. Louis Cardinals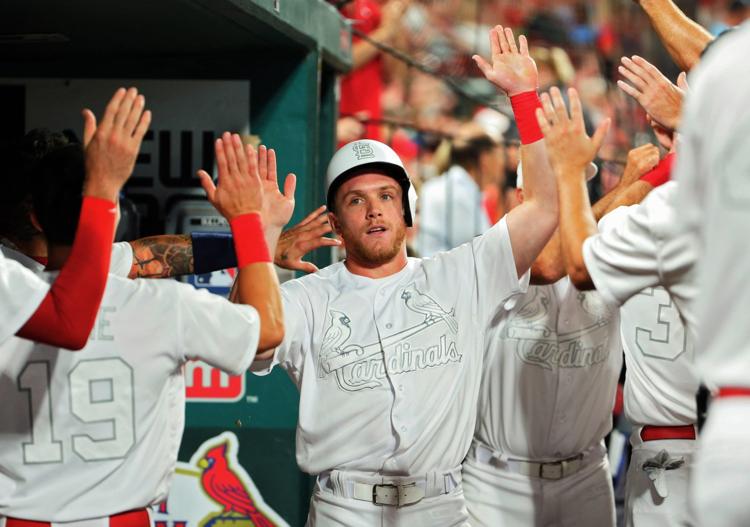 Colorado Rockies vs St. Louis Cardinals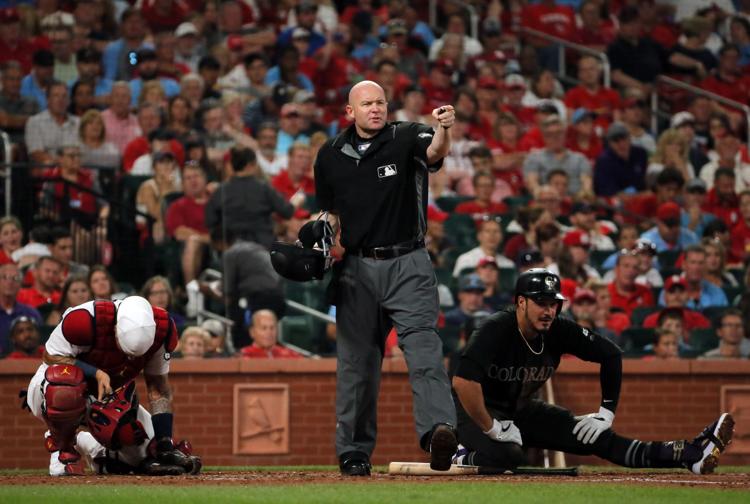 Colorado Rockies vs St. Louis Cardinals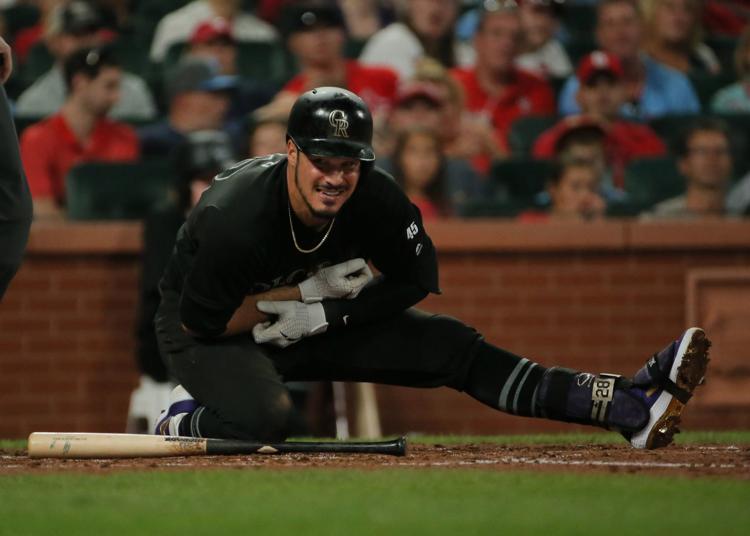 Colorado Rockies vs St. Louis Cardinals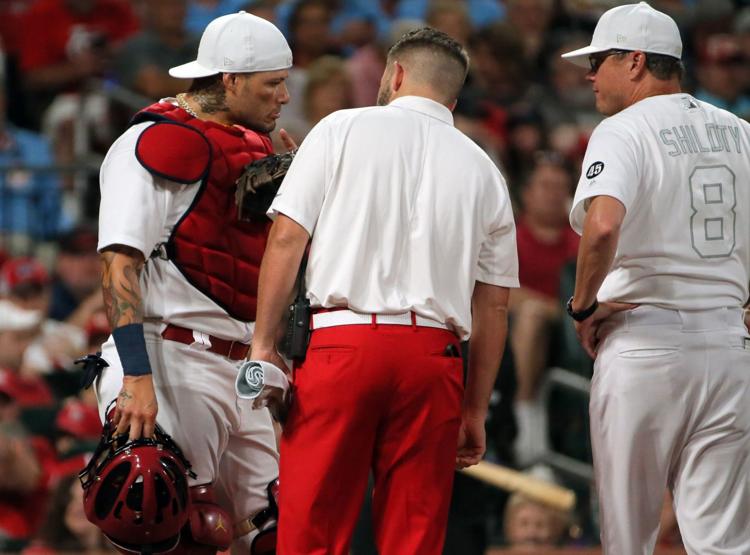 Colorado Rockies vs St. Louis Cardinals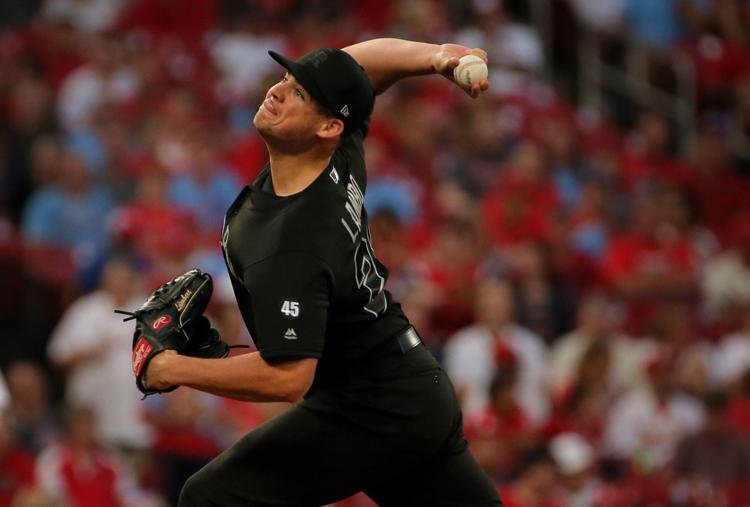 Colorado Rockies vs St. Louis Cardinals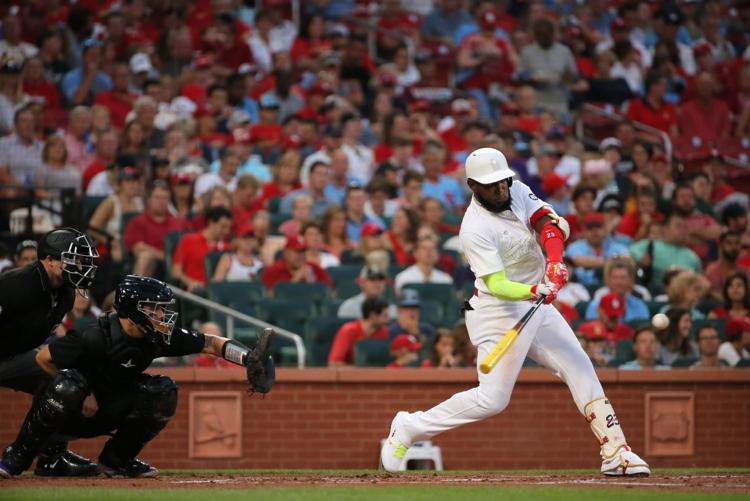 Colorado Rockies vs St. Louis Cardinals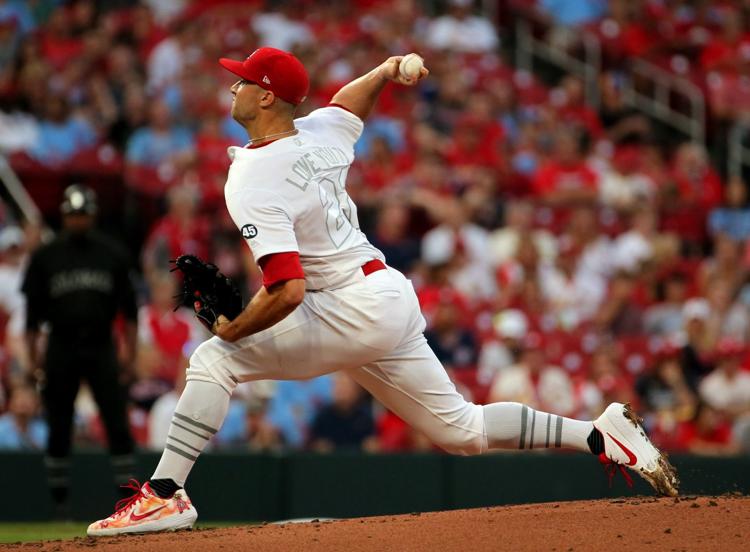 Colorado Rockies vs St. Louis Cardinals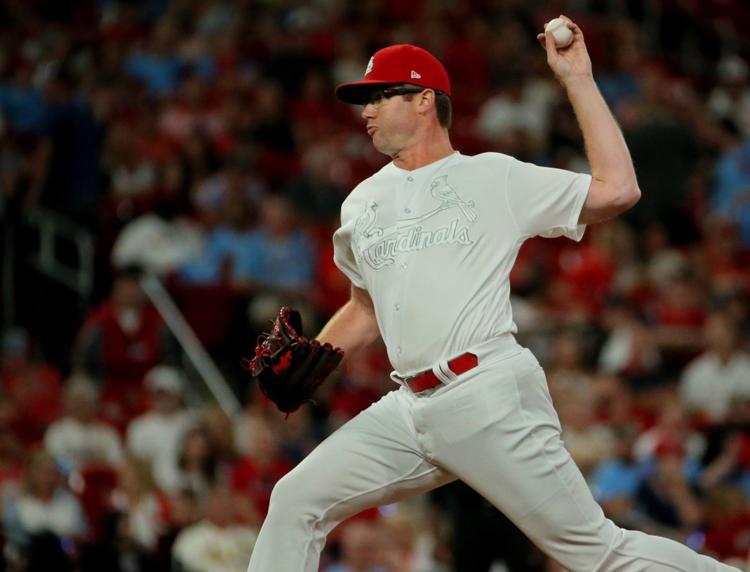 Colorado Rockies vs St. Louis Cardinals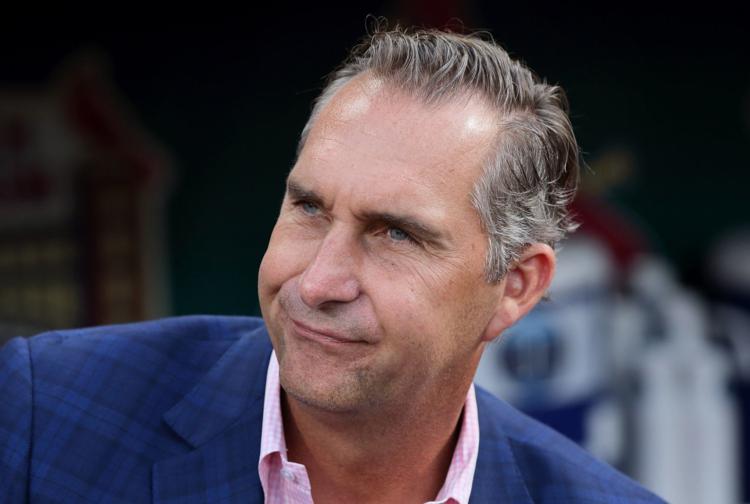 Colorado Rockies vs St. Louis Cardinals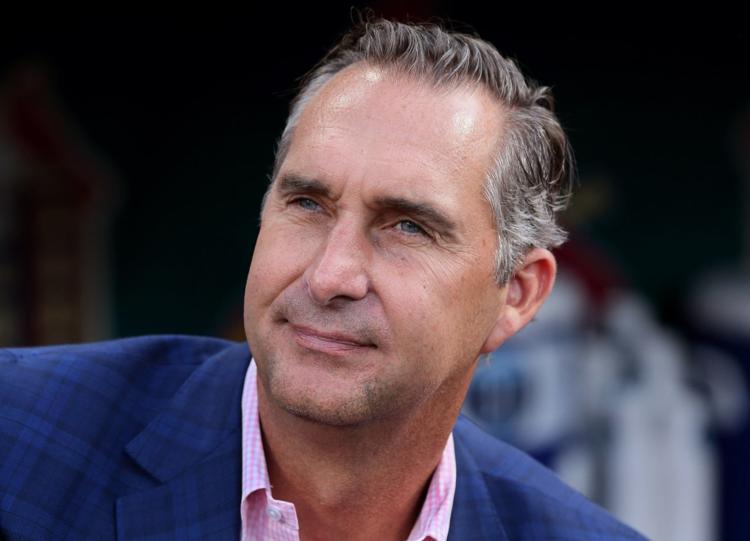 Colorado Rockies vs St. Louis Cardinals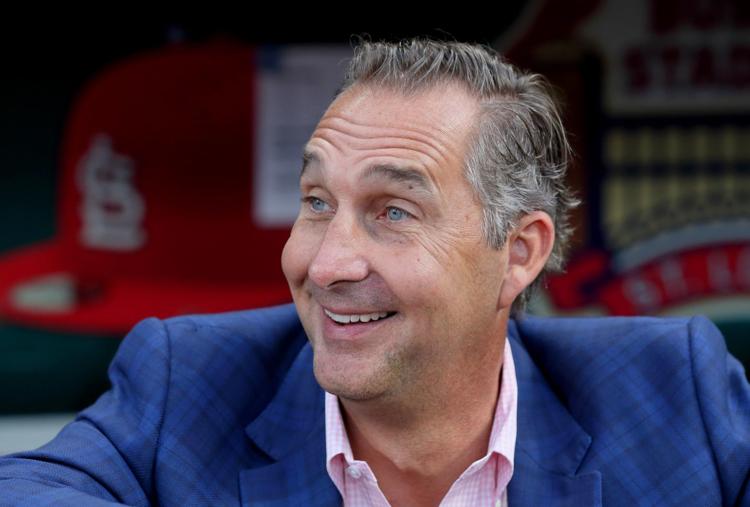 Colorado Rockies vs St. Louis Cardinals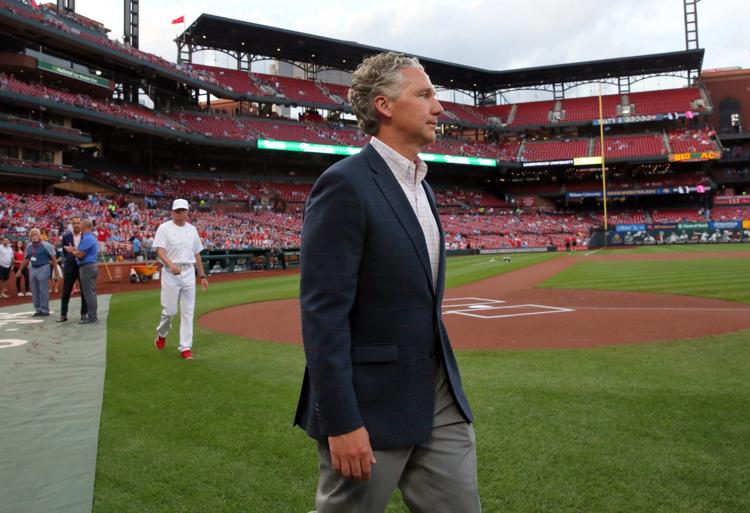 Colorado Rockies vs St. Louis Cardinals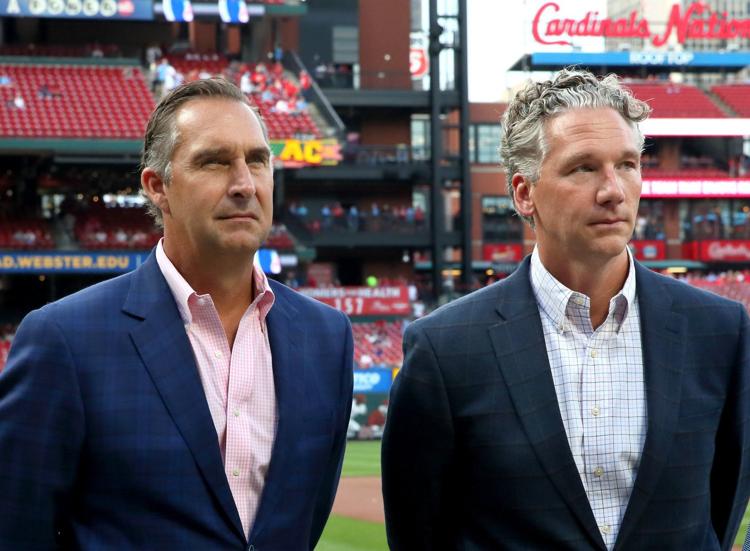 Colorado Rockies vs St. Louis Cardinals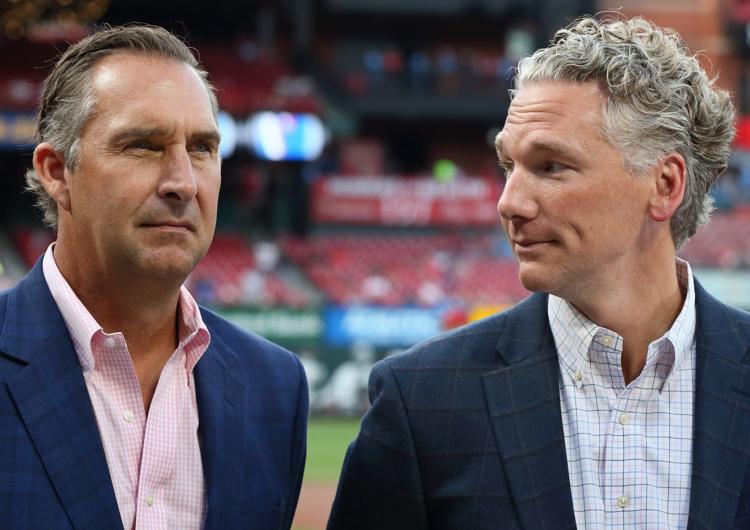 Colorado Rockies vs St. Louis Cardinals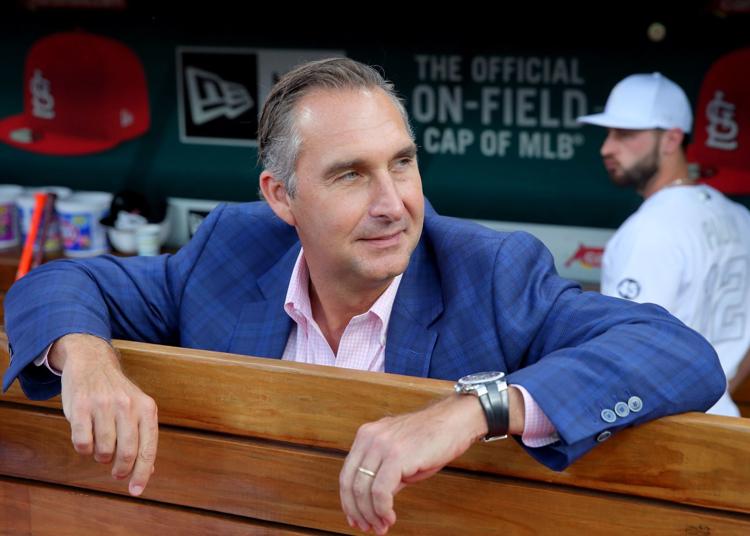 Colorado Rockies vs St. Louis Cardinals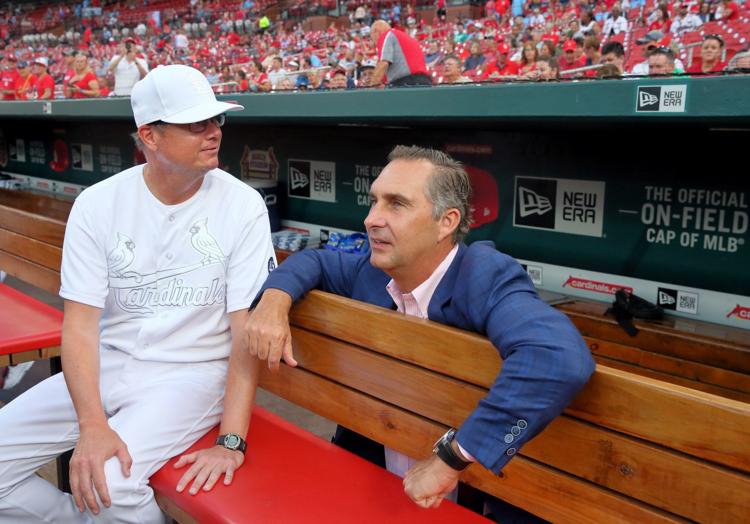 Colorado Rockies vs St. Louis Cardinals