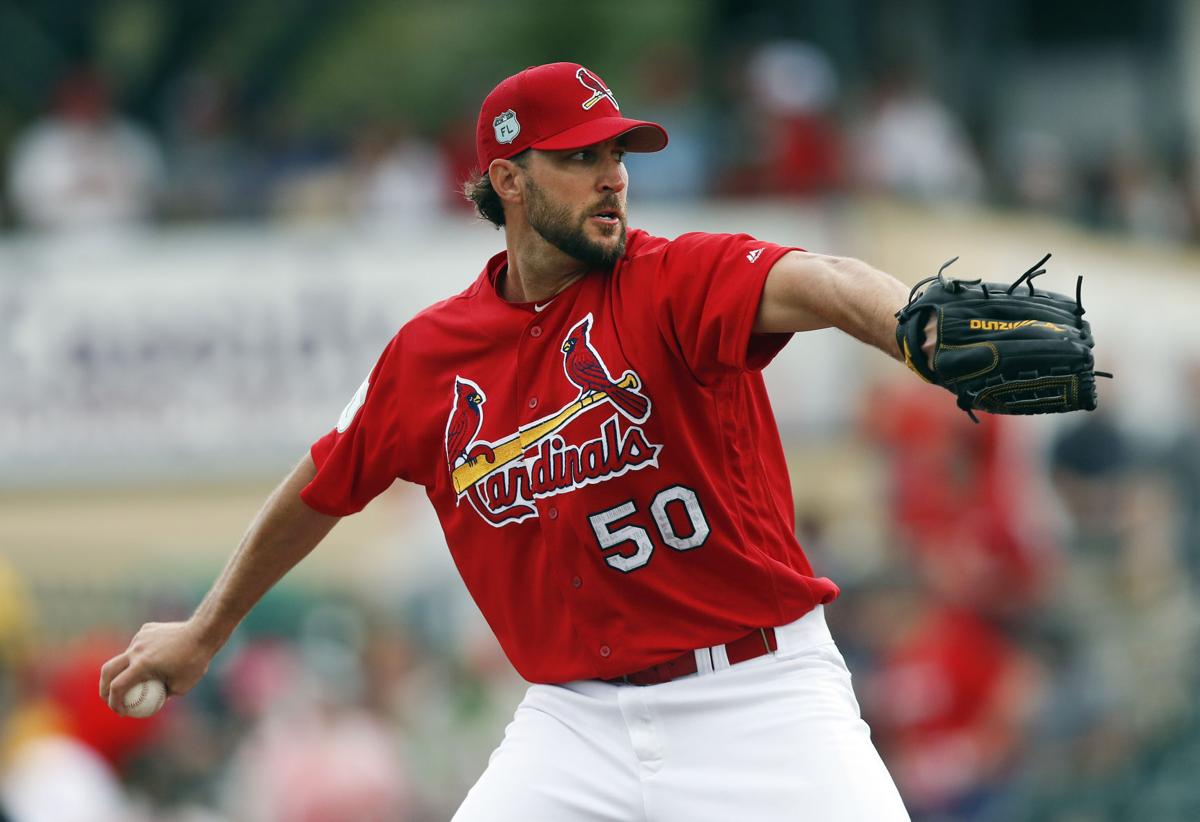 JUPITER, Fla. • When he was a younger pitcher, gifted with a galactically good curve and looking to keep his other pitches grounded, Cardinals righthander Adam Wainwright would fidget with his grips on pitches, turning his slider into a cutter, his two-seam into a one.
Former pitching coach Dave Duncan would scold him: stop tinkering.
"I don't have a 99 mph fastball to go out there and just live on," Wainwright explained recently. "I've always felt when you stop looking, you stop trying to be better. What if that next group or that next pitch is the one that wins me six straight Cy Youngs? You never know what that's going to be. You're always looking for it. Apparently I haven't found it yet. But I'm looking."
During spring training workouts and Grapefruit League games, pitchers are annually test-driving new pitches or new grips on old pitches. It was during an exhibition game that Duncan urged Joel Pineiro to try throwing a one-seam sinker — and that's it — and a career year was launched. Lefty Kevin Siegrist started workshopping a curve last spring having not thrown one in 2015 — and by September was comfortable enough with the curve to throw it 34 times. Wainwright, who starts Sunday for the Cardinals at Roger Dean Stadium, has reinvested in a changeup, the pitch that began the most famous at-bat of his career and yet has been remainder-binned for several years.
"I like the pursuit of being better," he said.
Here are the stories behind the seams of four pitches being "tinkered" with this spring — three changes, one curve — and how they could shape a small part of the 2017 Cardinals:
Adam Wainwright, circle changeup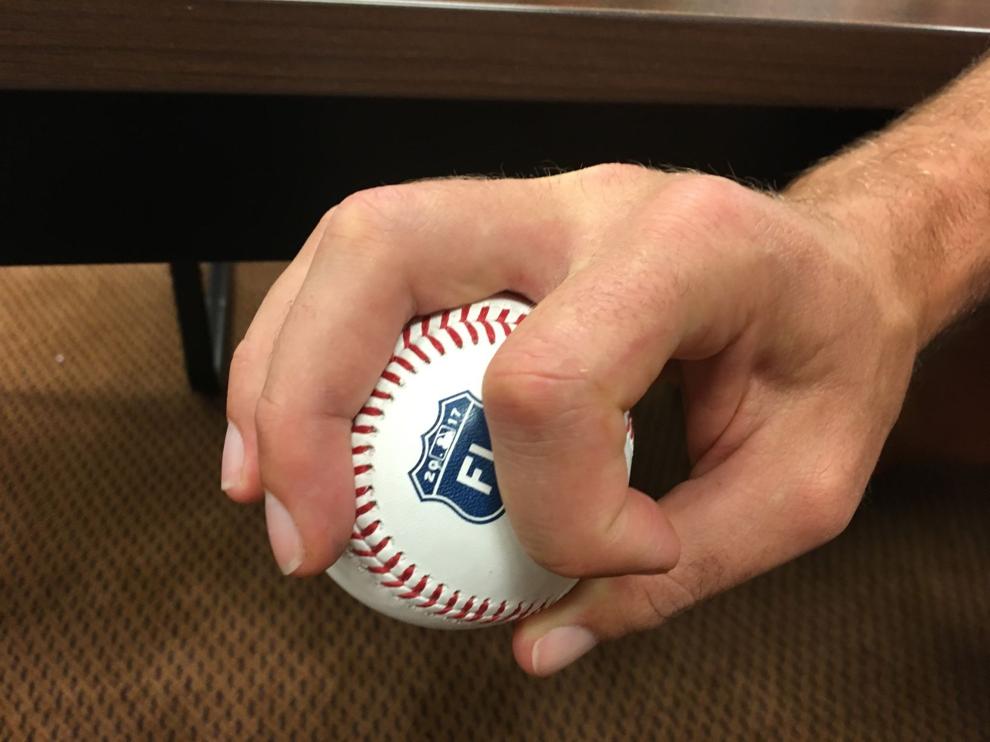 Before the curve that froze Queens came the changeup that surprised Carlos Beltran. Back in the seminal Game 7 of the 2006 National League championship series, in the ninth inning, Yadier Molina told Wainwright that they should start Beltran's with a fastball.
By the time Molina got behind the plate, he changed his mind. He signaled for a changeup. Beltran flinched, and thus began the at-bat that would end with a curveball Beltran still believes he couldn't hit. He never swung.
As it did in history, the change has faded from Wainwright's array.
In his past spring start, Wainwright threw more changeups "in three innings than I have in any game since I've been in the big leagues," he said. A pitch that he used to throw 8.3 percent of the time shrank to 1.6 percent in 2015. He's thrown fewer than 75 in each of the previous two seasons, and he's become increasingly reliant on a cutter. The change never behaved as good as it looked he said, until a tip this spring from lefty Zach Duke. The reliever suggest Wainwright keep his thumb down on the ball — and that allowed Wainwright to snap the pitch, not push it. The result has been an off-speed look as sharp as his best cutter.
"Hopefully," Wainwright said, "the hitters don't know what the heck is coming."
Sam Tuivailala, curve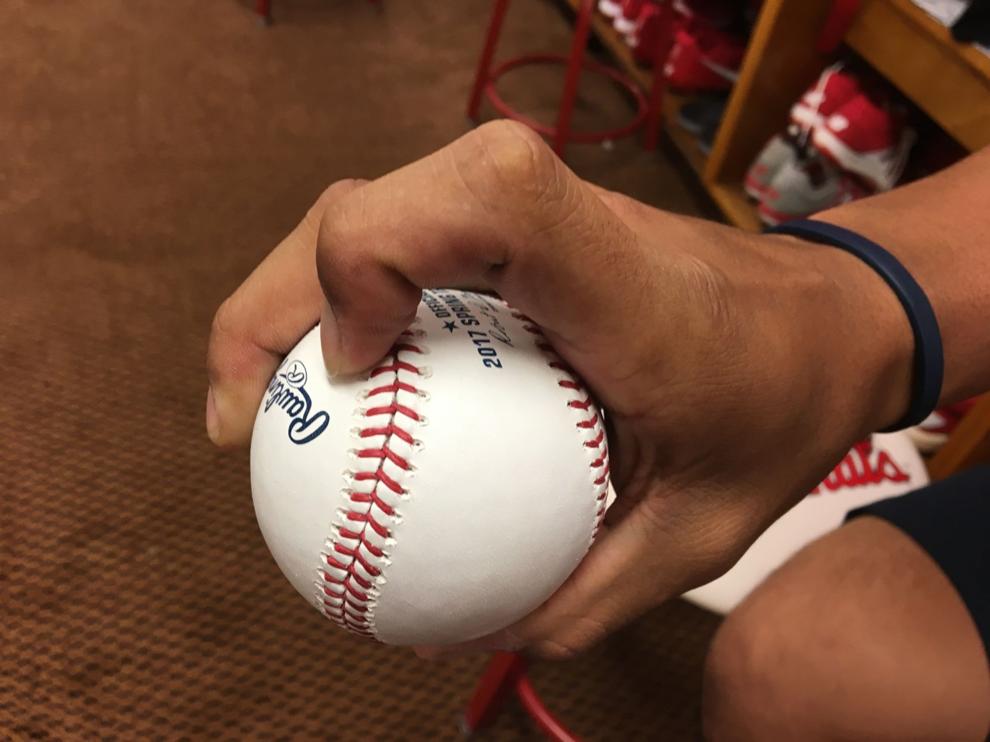 At the Arizona Fall League in 2014, Sam Tuivailala scoured video at the request of pitching coach Jason Simontacchi. The former pitcher wanted to show Tuivailala the benefit of his power curve — if he stopped flipping it and started firing it. Once he got to the majors ... he was told to scrap it.
"We kind of took it away from him — not we, I — I took it away from him because I wanted him to find something that was going to allow him to miss bats," manager Mike Matheny said this spring.
Twice Tuivailala was sent back to the minors to work on the designer pitch du jour, a cutter. It didn't stick. He still throws it, still has a place for it, but this spring he's back to the curveball. With the power curve Simontacchi showed him, Tuivailala is getting misses the cutter didn't.
"You've got a guy throwing 100 mph and he lollipops a breaking ball in there, which he did, and he a couple of them hit a long way," Matheny said. "Now he's got something. … Just trying to figure out the big arm like that, how can we keep him on the club."
Brett Cecil, four-seam changeup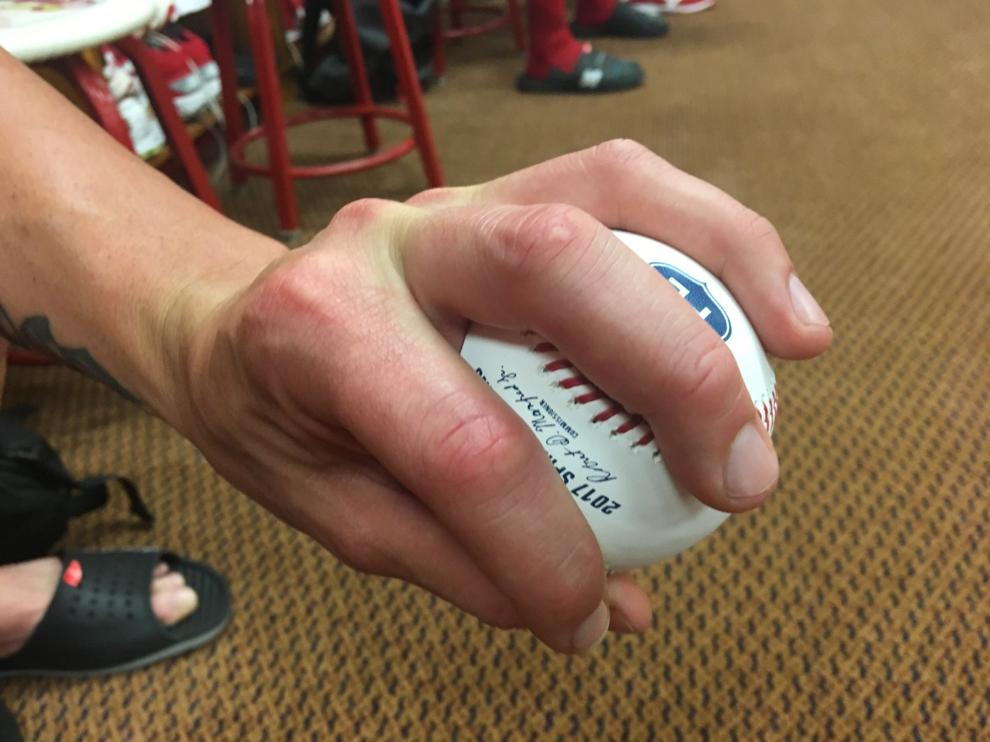 It is not unusual for a pitcher to experience a bullpen bump in velocity when shifting from the rotation to a shorter-burst relief role. That wasn't necessarily a good thing for Brett Cecil's changeup. From 2009 to 2011, the lefty saw his changeup as his "out pitch" and nearly one out of every three of his pitches in 2011 was a changeup. It averaged 80.3 mph. Relocated to the bullpen, that two-seam change sped up to 85.8 mph and as hitters feasted, Cecil dumped it.
This spring, he's shifted his grip on it to a four-seam grip, a more traditional circle change. The velocity of the pitch has downshifted back toward the low 80s, and what that has allowed him to do is operate at three velocity octaves.
He's got a curve in the 70s.
He's got a fastball and sinker in the 90s.
The changeup fits snugly in between, and if the right hitter is up there and the change is cooperating Cecil could see using a left-on-left changeup, a rarity in relief.
"It can really set me apart because instead of having two pitches to worry about the hitter has to worry about three," Cecil said. "I can get them at three different pitches. That's what spring training is for. Do it until it works."
Mike Leake, two-seam changeup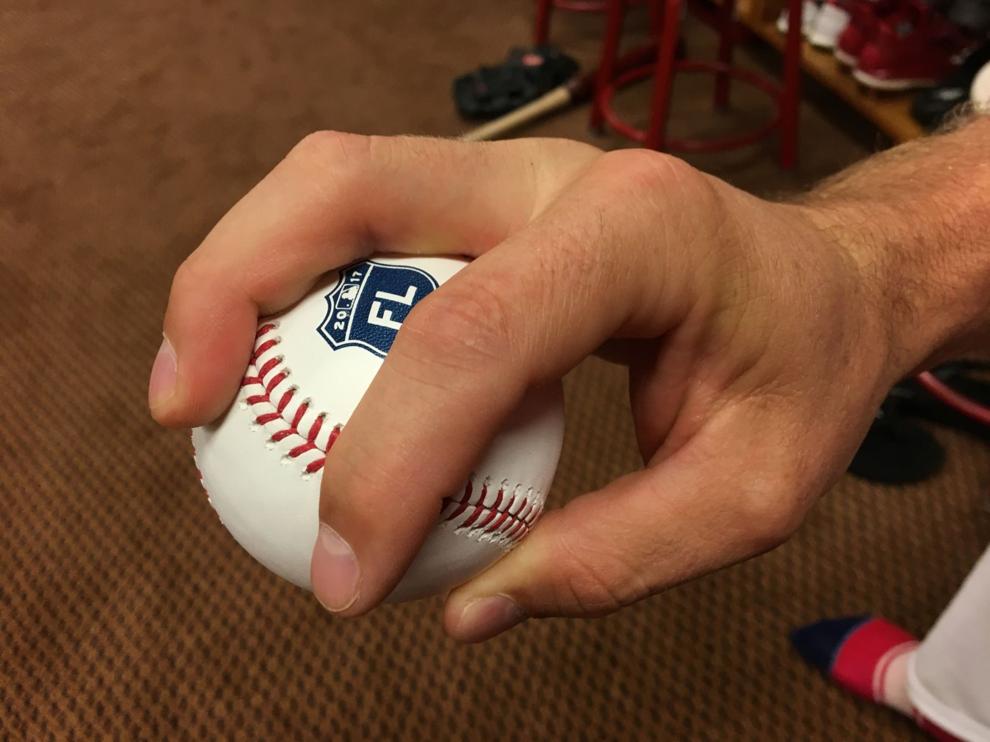 If it's March, Mike Leake is fiddling with a changeup. The Cardinals' righthanded sinkerballer has, as long as he's been in the majors, been trying to find the feel for a changeup that he doesn't have to leave behind when the team goes north. This spring he feels he's found it.
Previously, Leake could not get the velocity gap between his sinker (low-90s)and changeup (around 87) to throw off hitters. He didn't want to find out how hard it could be hit. During last season, he and pitching coach Derek Lilliquist decided to shift his thinking.
He played with his changeup grip off his sinker — into a two-seam change.
The early results are reassuring. When he misses with it, he misses low. When he locates it, he breaks away from his sinker. When a hitter offers at it, it's just another in a parade of grounders Leake has had this spring. Having been teased before in spring, Leake remains cautious. Like his teammates, he tried pitches in March and trashed them by April.
This year, however, he needs a change.
"It's no longer a pitch that I can give up on at this point," Leake said. "I'm going to have to work it into my repertoire for the rest of my career. I have to find it."