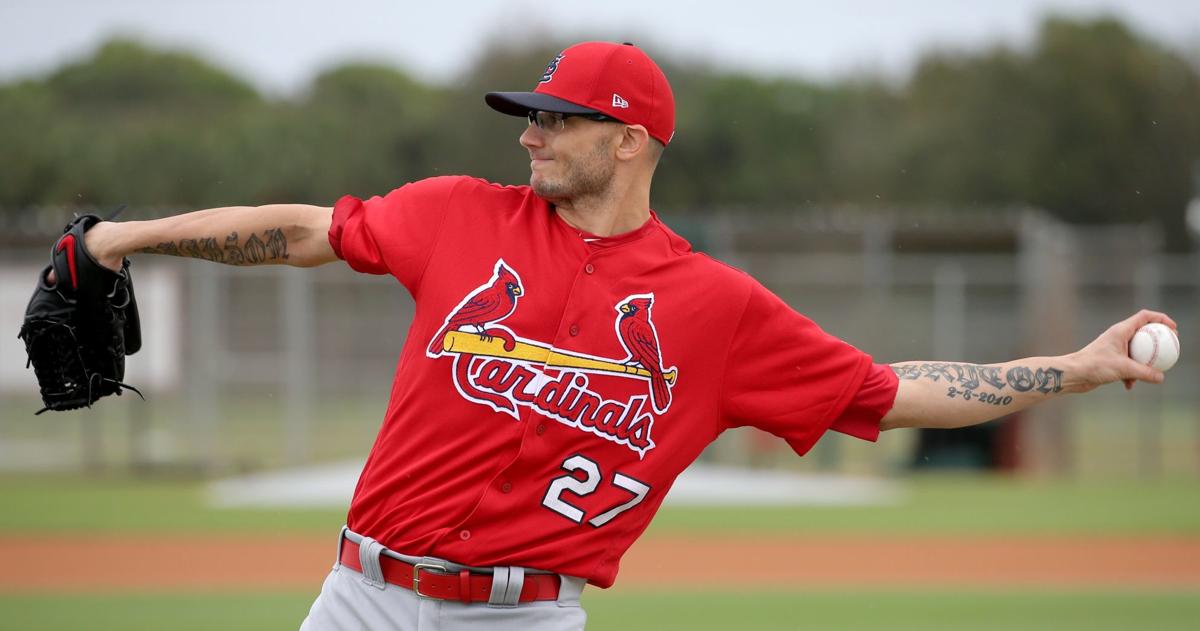 JUPITER, Fla. • Lefthanded reliever Brett Cecil, who has lost his way after dropping 42 pounds in the offseason and then encountering arm problems, will be placed on the injured list by the Cardinals and will not go north with them at the start of the season next week.
General manager Michael Girsch said Cecil had "median nerve tension, so when he gets into the throwing positon, he can't grip the ball. (The doctors) think it's pinching his nerve when he elevates his arm above his head."
Shildt said, "He's going to be shut down for a while."
Cecil, pointing to his forearm, said he had been suffering from a spasm for five days and that he had been throwing on the side of the ball, rather than on top of it as his middle two fingers didn't have feeling.
"Every pitch I threw was looking like a football," he said. "I couldn't feel the ball coming off my two fingers."
Cecil didn't allow a run in his two outings. He had come into camp with high optimism after his offseason conditioning, including a heavy emphasis on nutrition.
"Heavy heart for Brett," said Shildt. "You can say you're going to make adjustments and do things differently, but he did them. It's disappointing for him — and us."
Cecil said he first began experiencing the difficulty with his fingers after a game against the Mets nine days ago. "There's no tingling, no long-lasting numbness," he said.
AROZARENA BREAKS HAND
Non-roster outfielder Randy Arozarena, hit in the right hand by a pitch Saturday at West Palm Beach, has been found to have a broken bone in that hand, Girsch said. Arozarena, who hit .346 this spring, was sent back to the minor-league complex after Saturday's game and will be on the minor-league injury list.
"Every time guys get hurt, it kind of stinks," said Girsch, who had been impressed by the Cuban native, who split time between Memphis and Springfield last year. Arozarena now will visit a hand specialist but is likely to be out at least a month to two months.
Infielder Jedd Gyorko, who has a strained calf, said he would not be able to play Wednesday, and Shildt said it was looking more like the weekend for Gyorko, who has only seven at-bats this spring.
"When I can run at full speed, I'll be back in there," said Gyorko. But it appears likely that Gyorko could go on the injured list.
Third baseman Matt Carpenter (tightness in back) also won't be playing until Thursday, but Shildt said he was not concerned about Carpenter being able to start the season next week.
Non-roster pitchers Mike Hauschild and Ryan Meisinger were sent back to the minor-league camp, leaving 42 players in big-league camp.
---
SPRING TRAINING LABORATORY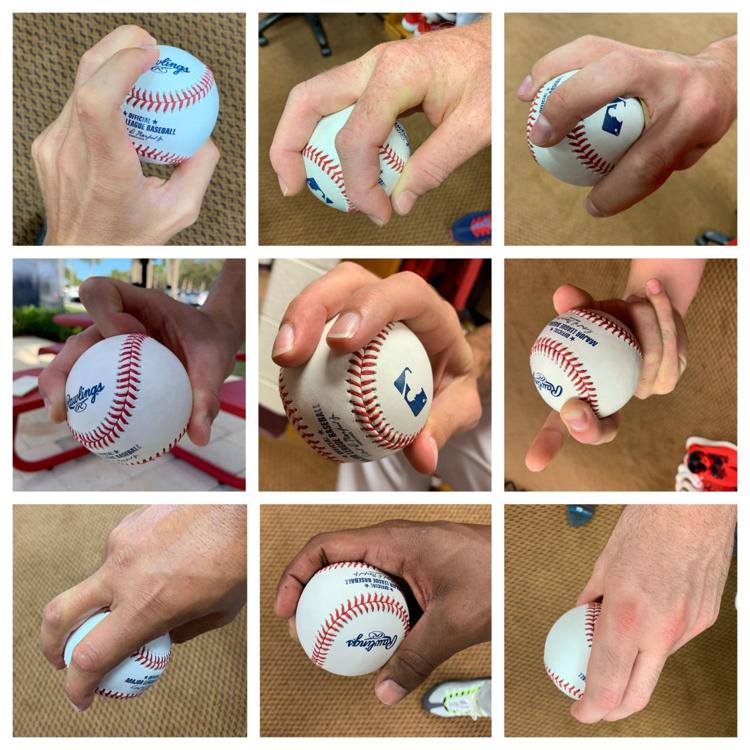 BY DERRICK GOOLD, Post-Dispatch Baseball Writer
JUPITER, Fla. • He's tried holding the baseball deeper in his hand. He's tried closing his index finger and thumb to make a circle near the commissioner's signature, or running his finger against the seam. He's thrown the pitch to lefthanded hitters and righthanded hitters, ahead in the count and behind, and still Miles Mikolas feels he doesn't have a grip on a good changeup.
He held out a baseball, pawing it like the changeup he's now test-driving, and with Michael Wacha to his right and John Gant to his left, the Cardinals' opening day starter laughed at how he gropes for the pitch they exploit.
"You've got changeups like Wacha's and like Gant's over there and it can make a guy a little self-conscious," Mikolas said. "I better get one, too. Keep it sharp so I have it in my bag of tricks. This is the one that needs the most work because it's one that I'm least happy with."
Mikolas' changeup is one of a handful of new pitches he and his peers are experimenting with throughout Grapefruit League games, when the results can be measured but don't count. With the arrival of Andrew Miller and one of the game's best sliders, several of his new teammates are mimicking his grip. Veteran pitcher Adam Wainwright, a perpetual tinkerer, tried a split-finger fastball for the first time this spring, three days later took it into the game, and that's not even the new pitch he's counting on.
Trying and toying with new grips and new ways to use old pitches is a rite of spring. Former Cardinals' closer Jason Isringhausen would walk around the clubhouse with a softball wedged between his fingers to get the flexibility to throw a splitter. Soon young pitchers tried, too. Joel Pineiro won a starting job with his one-seam sinker, and that spread like Pilates. Everybody had to try it. Wainwright still throws his one-seamer at Coors Field. Pitching coach Mike Maddux urges the pitchers to make spring their laboratory.
"I'd like to see you try 10 pitches," Maddux said. "Let's run the gambit. Let's see what we have. Let's field-test them. If they work, fantastic. We'll stick them in our holster. And if they don't work, well, you know what we tried. We don't worry what-if."
Here are nine pitches Cardinals are auditioning this spring to try and determine what feels right and what should be left behind:
MILES MIKOLAS: CHANGEUP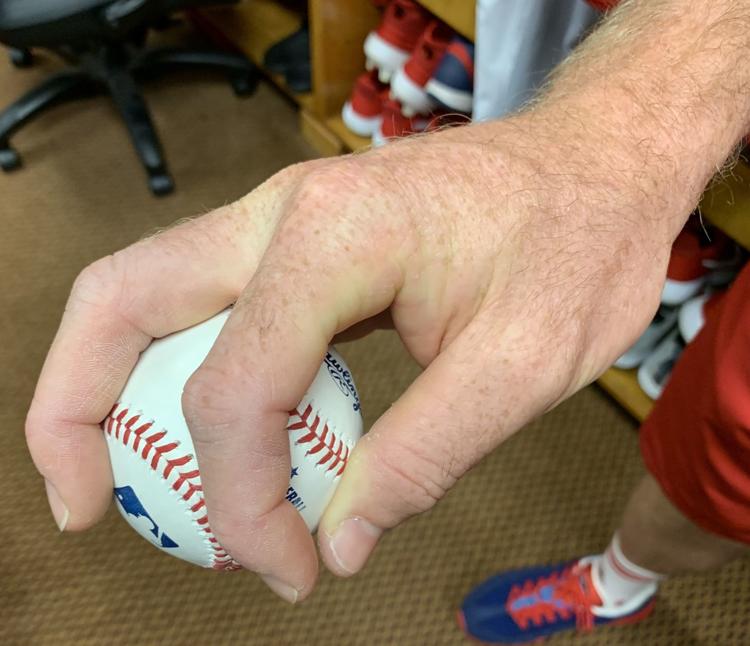 GOOLD: By his own estimate, Mikolas tried "20 different grips, maybe more" on his changeup during college and still hasn't found a fit. He became so frustrated with the off-speed pitch last summer that he benched it for an entire month. This spring, he's shifted his fingers on the seams and played around with a few different types while throwing to a teammate. The changeup has become his Rubik's cube – something he spins and twists and tries to figure out, or puts away for another day.
The All-Star has a sharp, plunging split-finger that fills the opening in his repertoire for a changeup, but if he flashes both then he'll have a split-finger clone that arrives a little later.
"I'm not going to say it's something I don't need because I think any pitcher can use a good changeup," Mikolas said. "It's a great pitch if you have a good one. Anyone know where to pick one up?"
JORDAN HICKS: FOUR-SEAM FASTBALL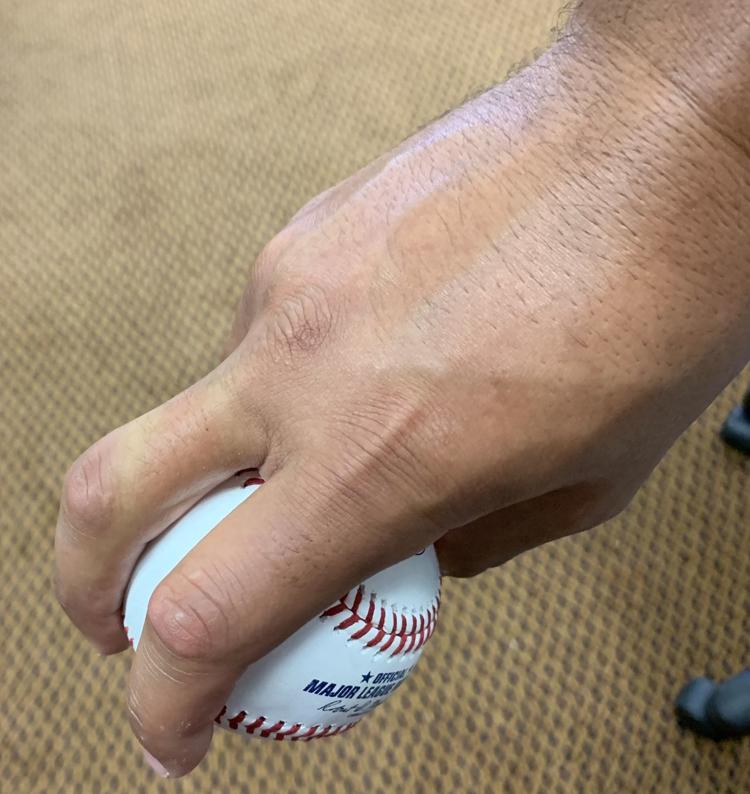 GOOLD: While the focus this spring for Jordan Hicks has been refining his mechanics to make them more consistent and eliminate any hints for the hitter, the rising reliever has also workshopped a four-seam fastball. The four-seam fastball rides straight but can give off the illusion of rising, and is often a pitcher's swiftest pitch. Hicks' gift has been a supercharged two-seam fastball – the fastest in the majors – that sinks. He's hit 103 mph in spring with it, and can touch 105 mph.
Turning the baseball in his hand so that the commissioner's signature is framed by his grip and his fingers cross both horseshoes of seams, Hicks' four-seamer has been straighter and a tick slower, but it's perking up.
"Just a different look," Hicks said. "If I have one fastball doing this (down) and another doing that (up) you can't just sit on one pitch. I felt like they were looking down, down and they knew it was going to break. You can't just ignore it up. I'm trying to give the hitter a lot more to think about. But I know I'm a sinker guy." 
DAKOTA HUDSON: CHANGEUP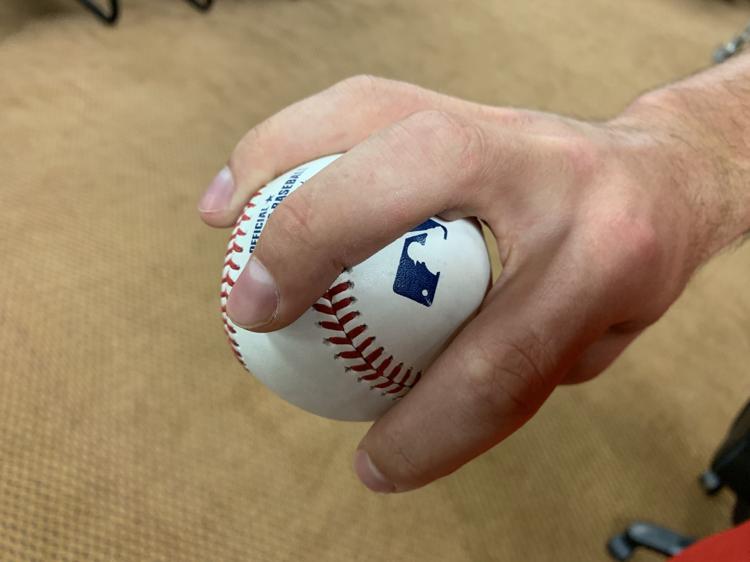 GOOLD: As he, like Mikolas, sorted through myriad changeup grips, Dakota Hudson found so few of them felt right because the pitchers he talked to "have bigger hands than I do." He had to move the pitch up toward the tip of his fingers and he and Maddux started bouncing ideas off each other about how to speed up his feel for the off-speed pitch. Lefty Tyler Webb suggested he try varying the pressure on the ball with his thumb – and voila.
As he's staked a place in the competition for the Cardinals' open rotation spot, Hudson has also been finding a place for his changeup. In his start this past week, he focused on it, and took some bruising.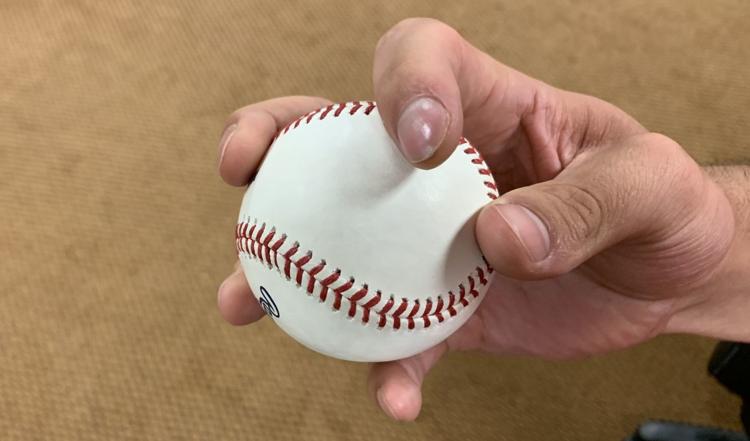 Hudson has an elite sinker, and the change could serve as its multiplier.
"If you look around the league, the most-legit best big-league sinkerballers have good changeups, so I feel like it's just something to slow down hitters," Hudson said. "If I can get them cheating out front then a little extra on my fastball makes my fastball better. It's challenging. It (has) changed how my fastball was viewed."
ADAM WAINWRIGHT: POWER SINKER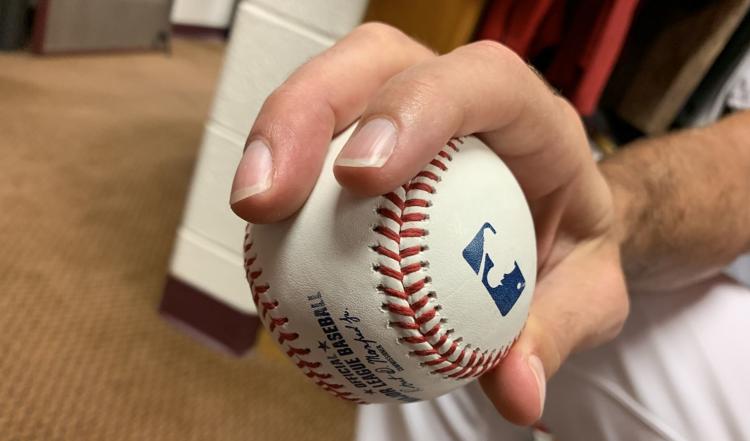 GOOLD: Throughout the years of their friendship, Wainwright and Tampa Bay starter Charlie Morton have shared tips on warmup routine, mental drills, and all things pitching approaches. But when Wainwright texted Morton this winter he wanted a video. He asked to see how Morton changed the hold on a fastball to turn a shimmy in a pitch darting "like a foot and a half."
"I'm really interested in guys who throw that normal pitch," Wainwright explained, "and change their grip and start throwing crazy stuff up there."
In his search to find new tricks for a trusted pitch, Wainwright enlisted Morton's unusual, label-forward grip to see if he could add more movement. With practice, he has. The "power" in "power sinker" comes from that movement, not velocity. Instead of a bite down, it has a swerve. In spring games, it's given him a fourth look to his fastball, though he's still finding the right touch to keep the movement and maintain control.
"I've got a little run, a little sink," Wainwright said, "and now it's a pitch that's moving more now than it used to."
DANIEL PONCE DE LEON: CURVEBALL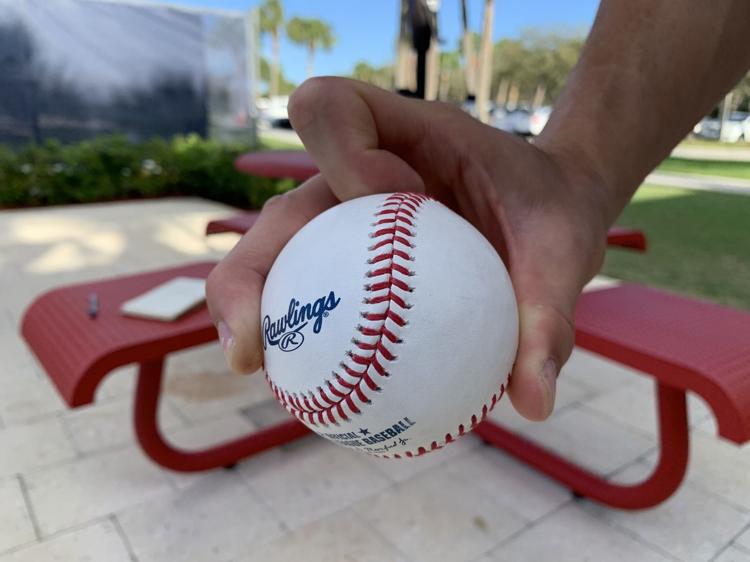 GOOLD: It wasn't too long ago that righthander Daniel Ponce de Leon felt so comfortable with his curve that he'd throw four in row. He once threw six consecutive curves, he said. But in Class AA it slipped from his grasp and became too up and down. "Real rollercoaster-y," he said. He began canvassing friends and teammates for help on a new curve grip and found a snug, spiked-knuckle grip that he's been utilizing this spring. With a fastball that can survive up in the zone, Ponce de Leon sees the curve, when it comes out of the same release point as that fastball, as the game-breaker for him and the role he's chasing.
"It's a big one if I want to cement myself as a starter, and I do pitch up in the zone," Ponce de Leon said. "I can throw that curveball right off (the fastball). I have the changeup and cutter, so I can expand every which way. I'm throwing it and throwing it. It takes a lot of reps."
ALEX REYES: SLIDER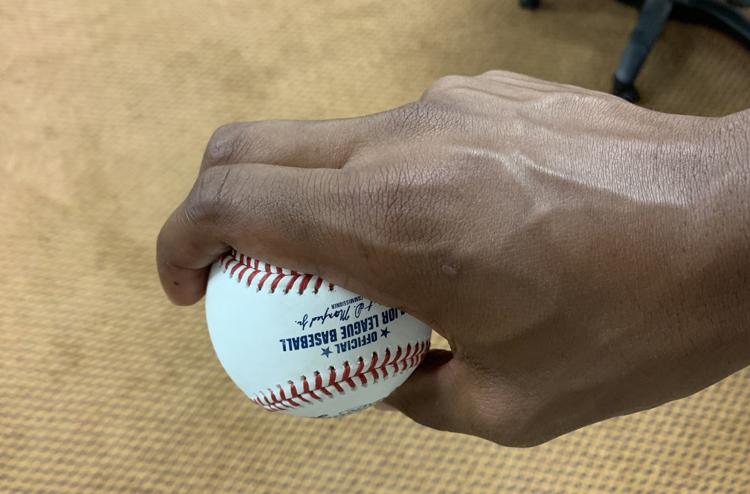 GOOLD: In his third appearance this spring, Alex Reyes unnerved an Atlanta Brave with an 85-mph pitch that left the hitter halting, wobbly, with changeup knee. Except, it wasn't a change. The pitch, about 12 mph slower than the fastball that preceded it, came toward the hitter's hip before slicing back, swift as a hummingbird, over the plate.
"Honestly, didn't throw any (changes)," Reyes said, smiling.
Reyes has been searching for a pitch to "roll off the tip of my fingers" since the Arizona Fall League in 2015, when Matt Harvey buzz-sawed the Mets through the majors' postseason with a big curveball and a slider. Reyes wanted to get that second breaking ball to play off his plunging curve and once he strengthened his arm after shoulder surgery, he revisited the idea.
"I feel like my curveball kind of freezes the hitter, so they don't swing at it," Reyes said. "The slider can be more of a chase pitch, more of a strikeout or even soft contact pitch. I feel like it will get there quicker than the other breaking ball. The results come quicker."
CHASEN SHREVE: SLIDER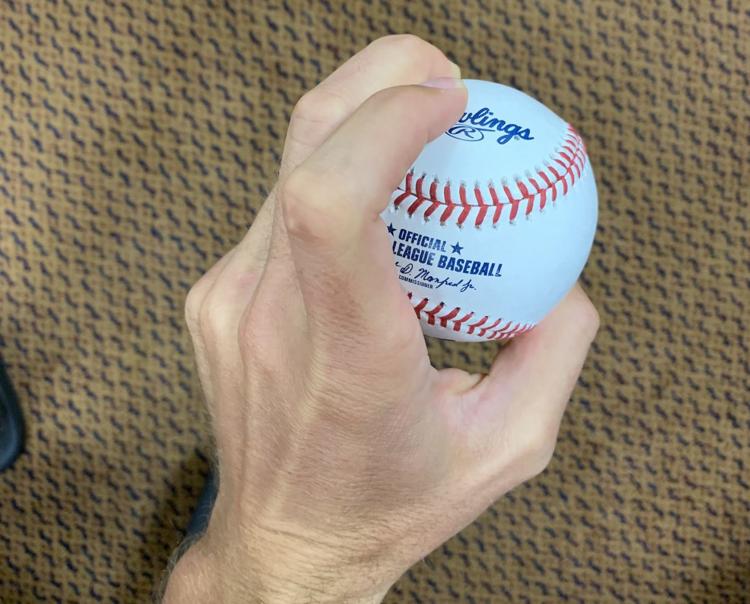 GOOLD: As part of the statistical download the Cardinals provided lefty reliever Chasen Shreve this winter, he learned that lefthanded batters – the kind of hitters he must neutralize – had trouble doing damage during at-bats when they saw a fastball inside. To make that pitch play even better, Shreve could use a slider that veers away, and hard. He had moved away from that pitch, lost the touch for it, and become "splitter happy" (his words). The slider, too often, popped from his hand like a slippery water balloon. This spring he shopped around for a new handle that would keep the slider in place, and he found one in Adam Wainwright's.
"The ideal thing is having the fastball plane and then have the slider plane off of it," Shreve said, describing the path the pitch has toward the hitter. "And the splitter plane comes off of that. Out of the hand it could look like a fastball down the middle – and then could be three different pitches."
MIKE MAYERS: CURVEBALL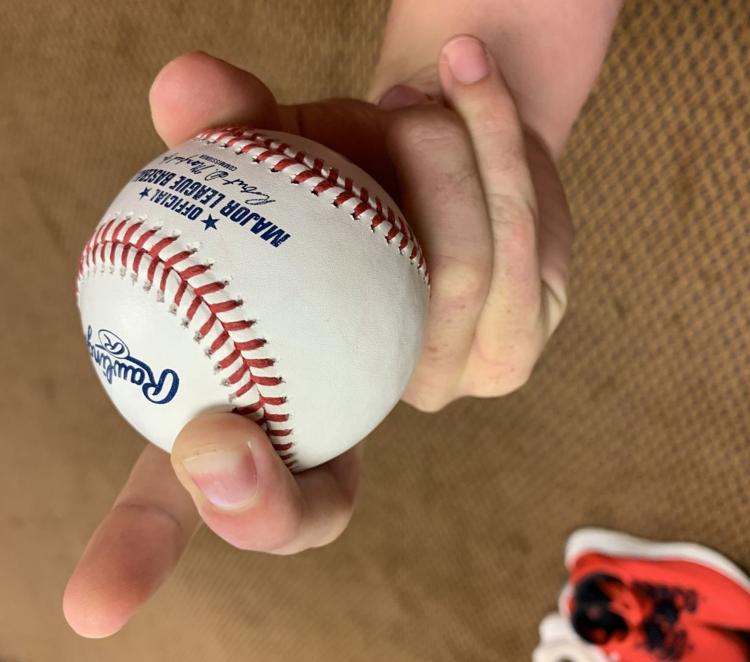 GOOLD: As he moved toward the majors, reliever Mike Mayers made 86 starts in the minors, threw more than 500 innings, and threw not one curveball. He advanced and arrived as a classic fastball-slider righthander, bound for the bullpen, but late last season with the need for a pitch that started at the same eye level as his fastball and did not finish there, he flipped a curve, then another.
"I saw the effect of it," Mayers said. "I got weak contact three times against three pretty good hitters. It wasn't on the curveball, but it was because of the curveball."
One of the new pitches of spring certain to go north is Mayers' curve, which has become a constant of his outings. Maddux called it and John Brebbia's changeup two of the most successful experiments of camp. They're in the "holster." What Mayers has found is the curveball not only "changes the hitter's eye level," as he said, but it also teases their timing because before he could downshift he had two choices: hard and harder. That was easier on the hitter.
AUSTIN GOMBER: SLIDER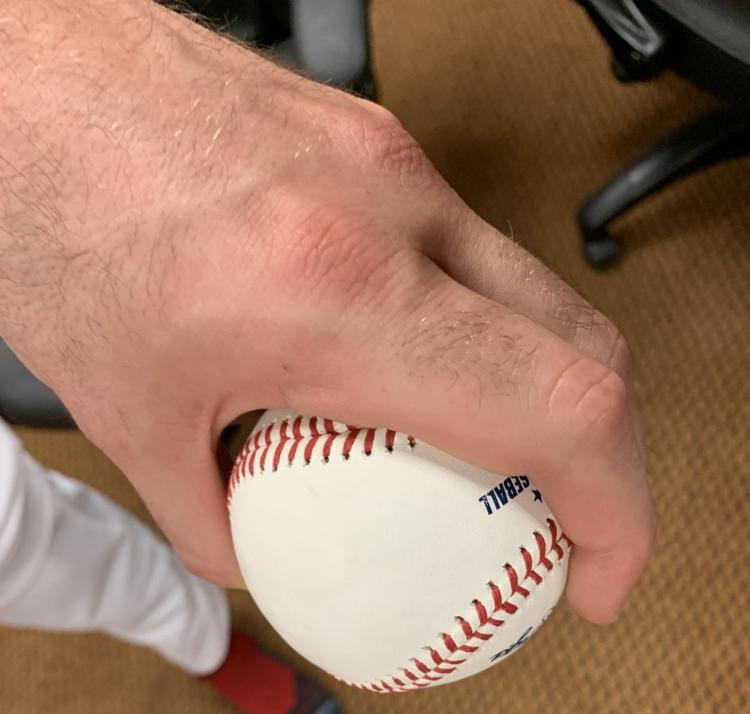 GOOLD: It's unclear which came first – an introduction or the inquiry. On the first day of spring training, Austin Gomber approached All-Star reliever Andrew Miller and asked about his slider. Gomber thought the pitch he craved could be taken from Miller's hand.
"I can throw a good curveball to a righthanded batter and get a strikeout," Gomber said. "I've been trying to find that pitch that gives me the same feeling against a lefthanded hitter so that I'm not standing up there wondering this time how am I going to strike out Joey Votto. I know how I'm going to strike a guy out. Now I have a weapon to do it."
Gomber's previous slider became more of a cutter and worked for a weak contact from lefties and a big trouble from righthanders. He wanted to ease back the throttle and get a plunging pitch, not a boring pitch.
He's seen the swings this spring that say the pitch plays.
"I don't know what it's going to end up being," Gomber said. "What I do know is in this landscape everybody we have is so good that if you're not getting better, not trying to find a pitch that helps you get better, you're going to be left behind."
Keep up with the latest Cardinals coverage from our award-winning team of reporters and columnists.