Matt Carpenter caught a break. Many would say, "Finally." Hitting under .100 for all of spring training and the regular season, too, Carpenter had struck out a bunch but many of his batted balls had been hard-hit outs that had found leather instead of grass.
And he nearly was headed for another heartbreak when, as a pinch hitter in the fifth inning of Thursday's game, Carpenter's long drive to right field — of home run distance, certainly — nestled briefly into the glove of leaping Philadelphia right fielder Roman Quinn, who had gone above the wall to make a play. But, suddenly, the ball escaped Quinn's clutches as he couldn't control the catch and the ball bounced into the Cardinals' bullpen where the relievers were ecstatic.
Carpenter, who had been put on notice a week ago by president of baseball operations John Mozeliak, turned a 1-0 deficit into a 3-1 Cardinals lead as he solved Phillies ace Aaron Nola's knuckle curve. Manager Mike Shildt said, "(Carpenter) hit it . . . and it feels pretty good.
"And then you see (Quinn) get a bead on it. He's starting to creep in and it all happens in the time a normal punt takes place in an NFL game. It's amazing all the different thoughts you can have in that short span.
"The kid played it well. And you see leather and ball hit and you're like, 'You've got to be kidding me,' and then you see it bounce off."
The game ultimately went to the 10th inning where each team gets a runner at second with nobody out. Cardinals center fielder Dylan Carlson, after catching a fly ball, threw out Matt Joyce trying for third to end the inning, with third baseman Nolan Arenado making a nifty tag.
"Huge play," said Shildt. "Great tag by Nolan. Came up and got the ball. A momentum changer."
Just before that, Arenado and catcher Andrew Knizner had failed to catch up to a pop foul that dropped near the Phillies' on-deck circle.
The winning run in the Cardinals' 4-3 win scored in the 10th as Tyler O'Neill dashed home on David Hale's wild pitch.
But, without Carpenter's drive to right, there would have been no extra innings in a game in which the shorthanded Phillies, without Bryce Harper and Didi Gregorius, hit by pitches on Wednesday, had many more chances.
Carpenter admitted that when he watched his ball head toward the bullpen, "I was saying the Lord's Prayer. And then my stomach dropped when I felt (Quinn) had it in his glove.
"Obviously, I was really fired up when I saw the reaction of the bullpen. That's what led me to know that (Quinn) didn't have it.
"A whirlwind of emotions, but I'm certainly glad that he didn't come down with it. It feels like I was due for catching a break. I'll take as many breaks as I can get."
Carpenter said starter Adam Wainwright had texted him from home — Wainwright went on the injured list Thursday night — that he would have retired if Quinn had caught the ball. "I told (Wainwright), I'm pretty sure I would have retired," said Carpenter.
"Everybody's hanging on every swing with me. It's been a frustrating go. Some of the luck obviously has not been favorable for me. But that makes days like this more enjoyable when it does go your way. No matter what your role is, you want to feel like you're helping the team. Nobody wants to feel like you're hurting the ballclub." Carpenter said.
While there was some luck involved, there was preparation, too. Carpenter felt he was going to get a look at Philadelphia ace Nola and his signature knuckle curve so he went to the indoor batting cage's curveball machine in the fourth inning.
"With men in scoring position, he said, "I had a really good idea . . . I was going to get a bunch of curveballs," Carpenter said.
"The situation came to fruition," said Carpenter. "I was up there with runners at first and second and two outs. Nola threw me a curveball and I was able to hit it. It ended up being a plan well-executed."
Still, pinch hitting is no easy task. "Pinch hitting is not conducive to success," Carpenter said.
Carpenter insists that he knew nothing of Mozeliak's criticism of Carpenter's approach/production.
"Well," said Carpenter. "That's the first I've heard of it. I would assume that I need to get some hits."
Kwang Hyun Kim, for whom Carpenter hit, held the Phillies to one run though allowing seven hits (no walks) through five innings. The lefthander did not think he was at the top of his game.
"I wasn't good, compared to the last start," said Kim, through his translator, referencing an eight-strikeout, 5 2/3 inning outing last weekend against Cincinnati.
Nola, who gave up only two hits in a shutout of the Cardinals on April 18 in Philadelphia, gave up his third of the game in the fifth when Knizner dropped a single in front of diving center fielder Odubel Herrera, who lost contact with the ball and Knizner made second with a headfirst slide.
Justin Williams fanned for the second out and then Phils manager Joe Girardi tried to force Shildt's hand by walking eighth-place hitter Edmundo Sosa to get Kim out of the game.
Kim was at 84 pitches but Shildt was going to take him out anyway, so Girardi didn't necessarily need to walk Sosa.
"KK was done. We were coy about it — a little bit coy," Shildt said. "It kind of worked, I guess. Nola's tough and we had to take our shot."
Shildt sent up Carpenter to pinch hit and Carpenter rocked his fourth hit of the season — and second home run — with a little help from Quinn.
Carpenter's second homer of the season, the first of which hit the right-field foul pole, merited his second curtain call of the season. Shildt said he knew why.
"They quality of the fans that we have . . . they're smart, knowledgeable baseball fans," Shildt said. "This is a hard-working, high-value character part of the world. I think they realize this guy has done a lot of good things for this organization and he's given all the effort that he wants to give and he's not been rewarded.
"I appreciate the fact that we've been supported, not blindly, because we don't deserve blind support, but appropriate support and excitement not only for the moment, but for Matt."
Photos: Cardinals pull off 4-3 win to tie series with Phillies
Cardinals tie series with Phillies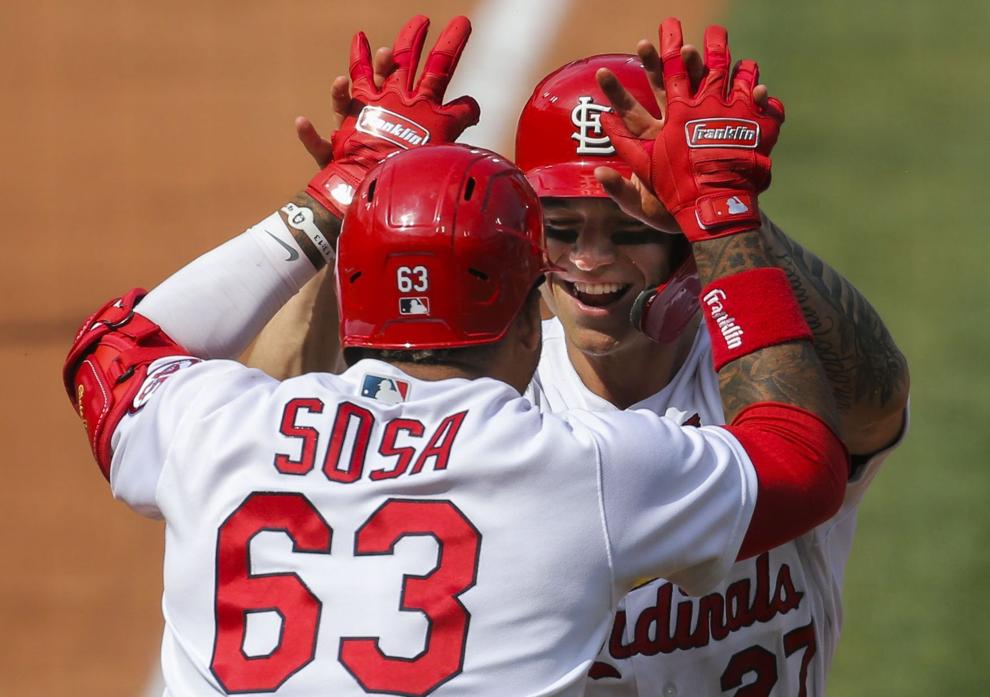 Cardinals tie series with Phillies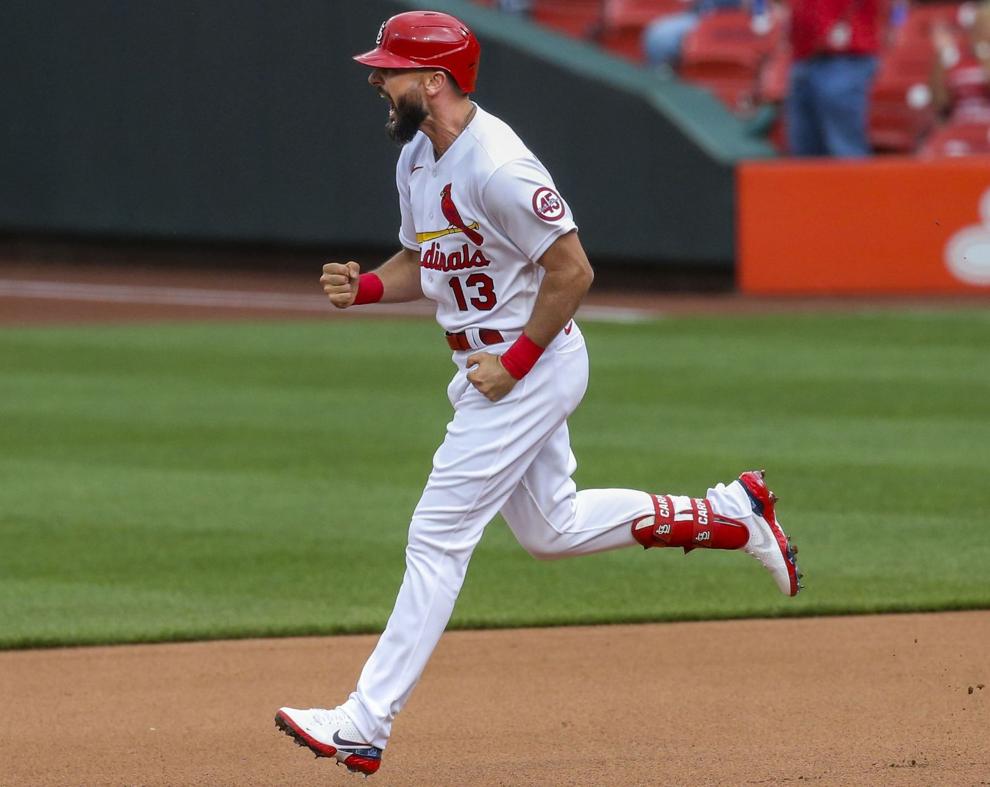 Cardinals tie series with Phillies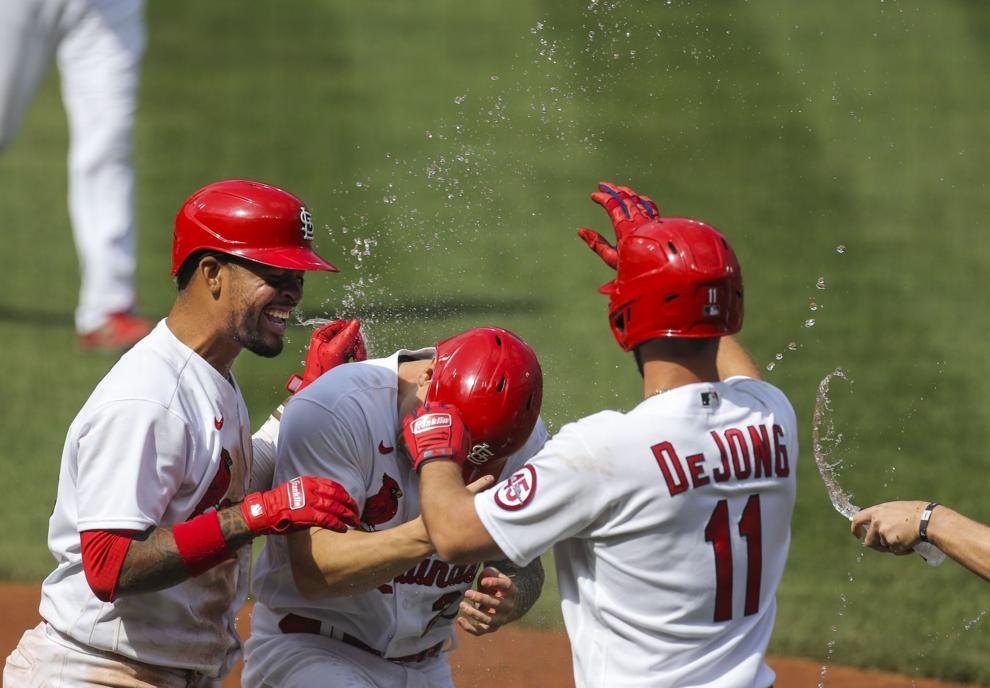 Cardinals tie series with Phillies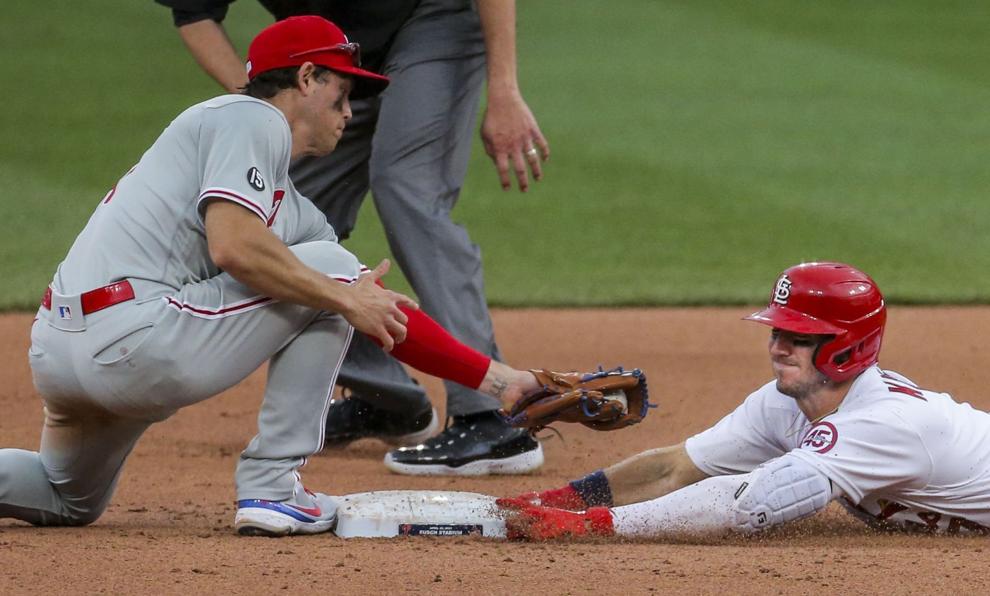 Cardinals tie series with Phillies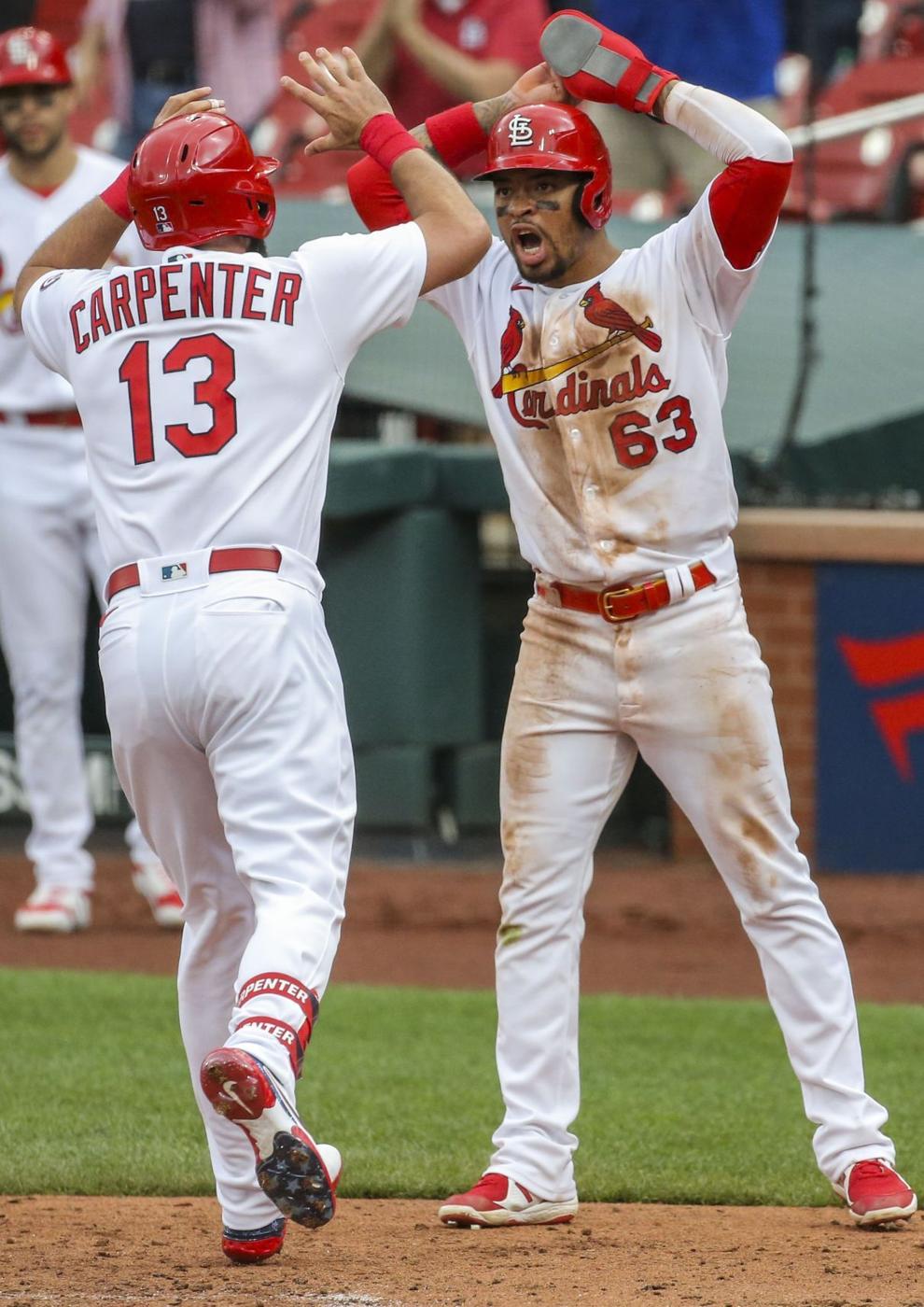 Cardinals tie series with Phillies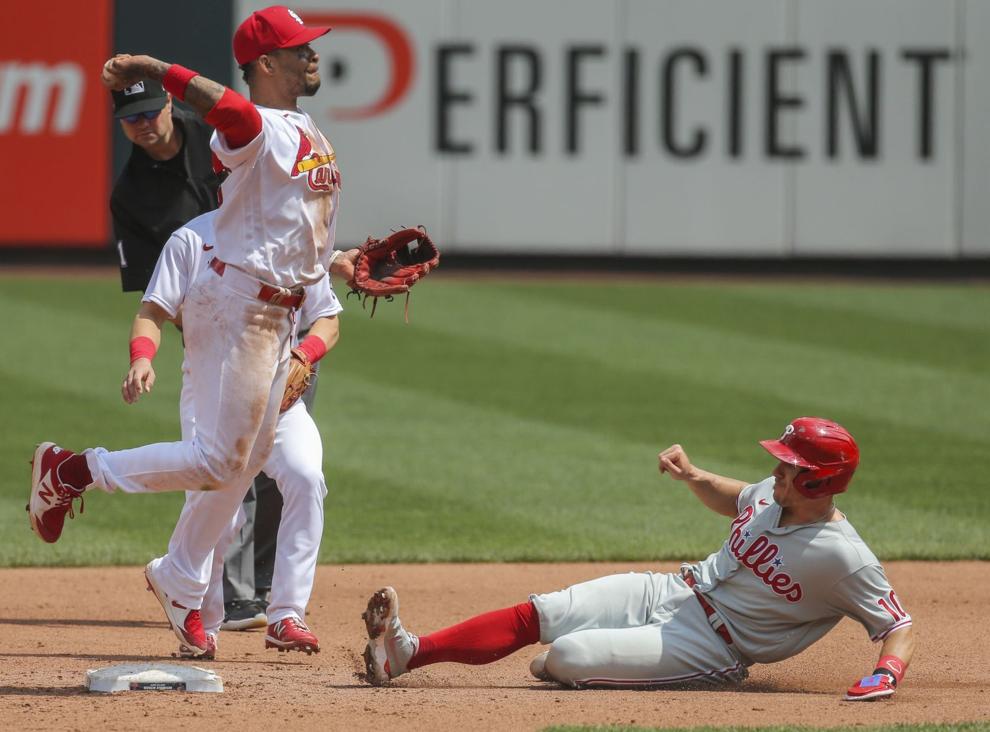 Cardinals tie series with Phillies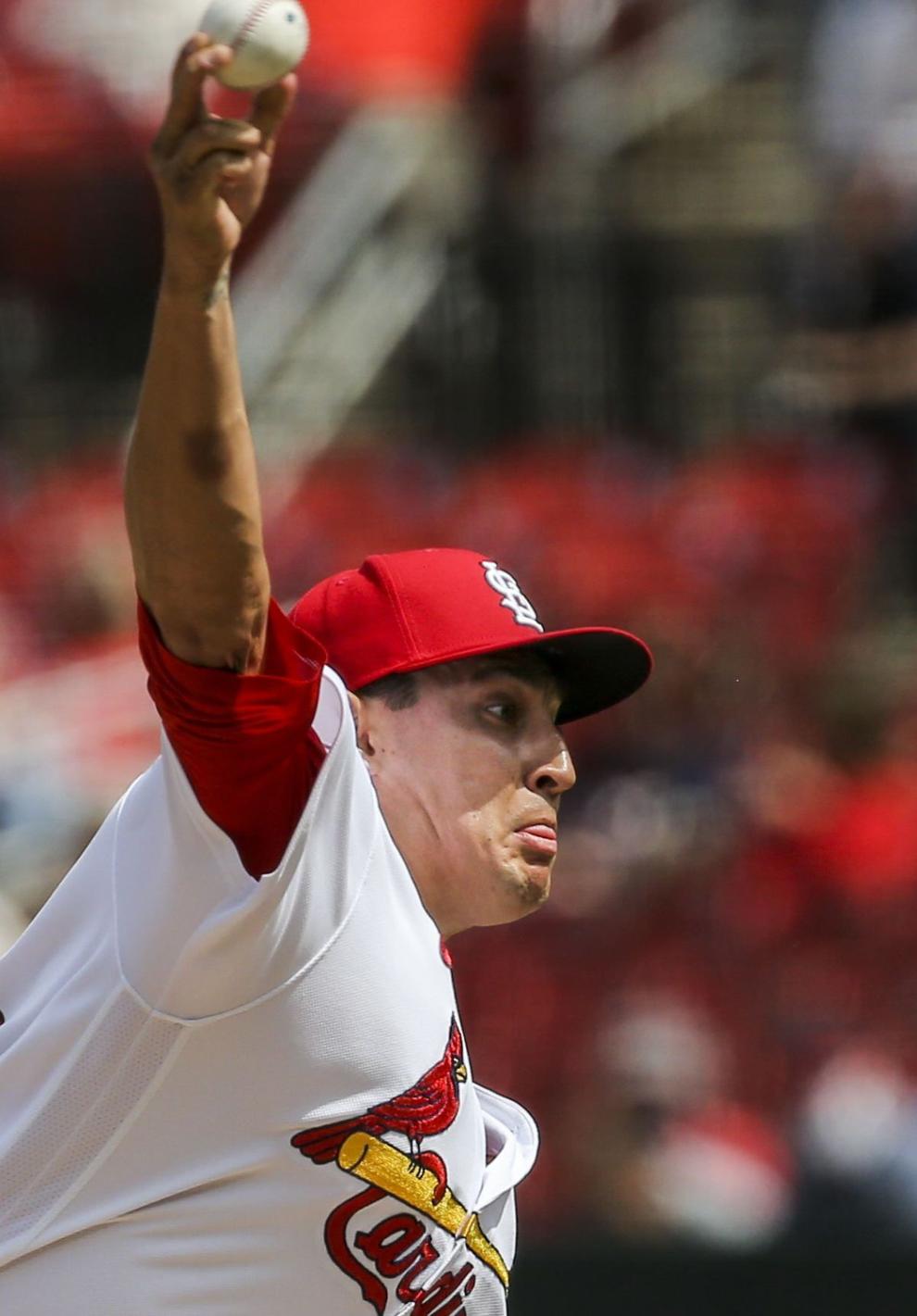 Cardinals tie series with Phillies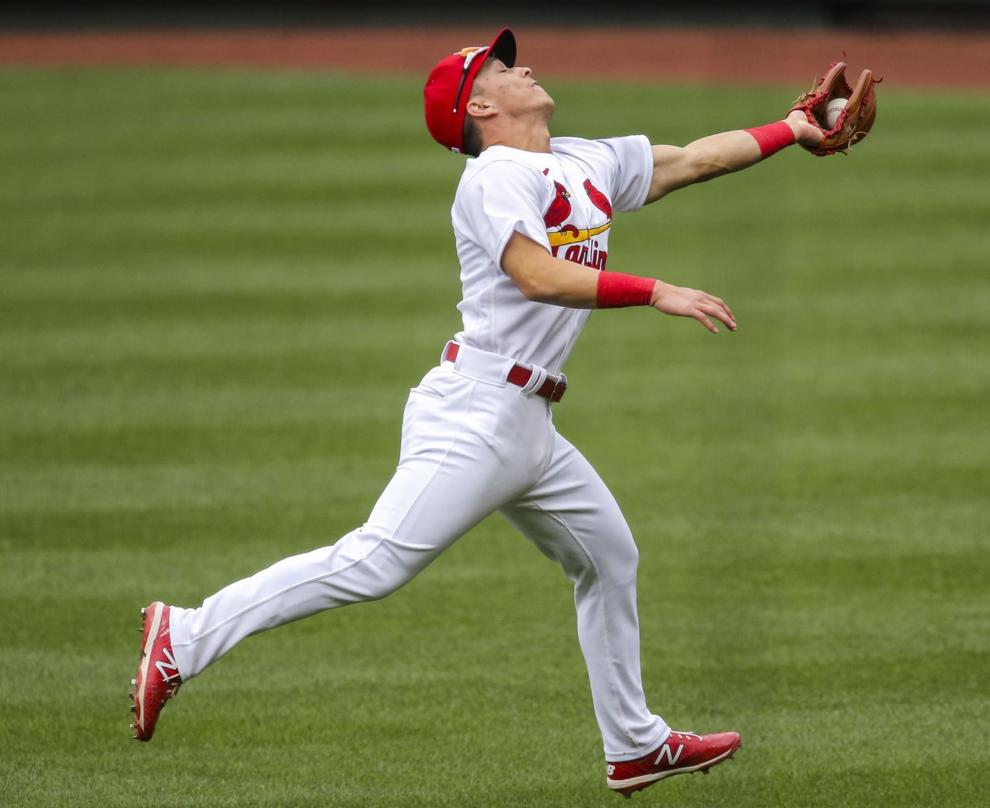 Cardinals tie series with Phillies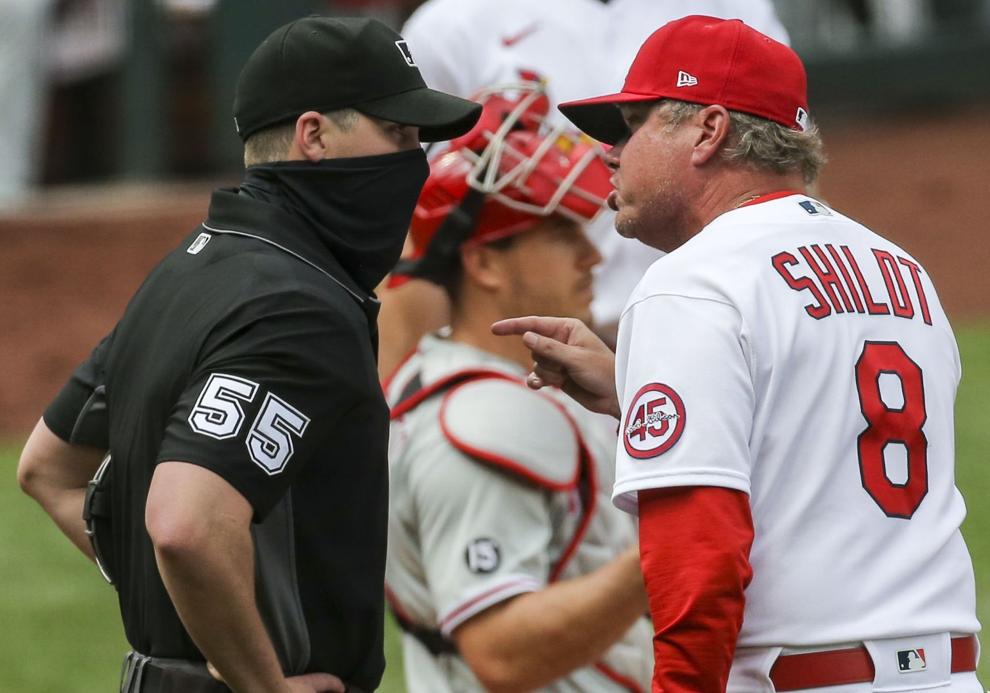 Cardinals tie series with Phillies
Cardinals tie series with Phillies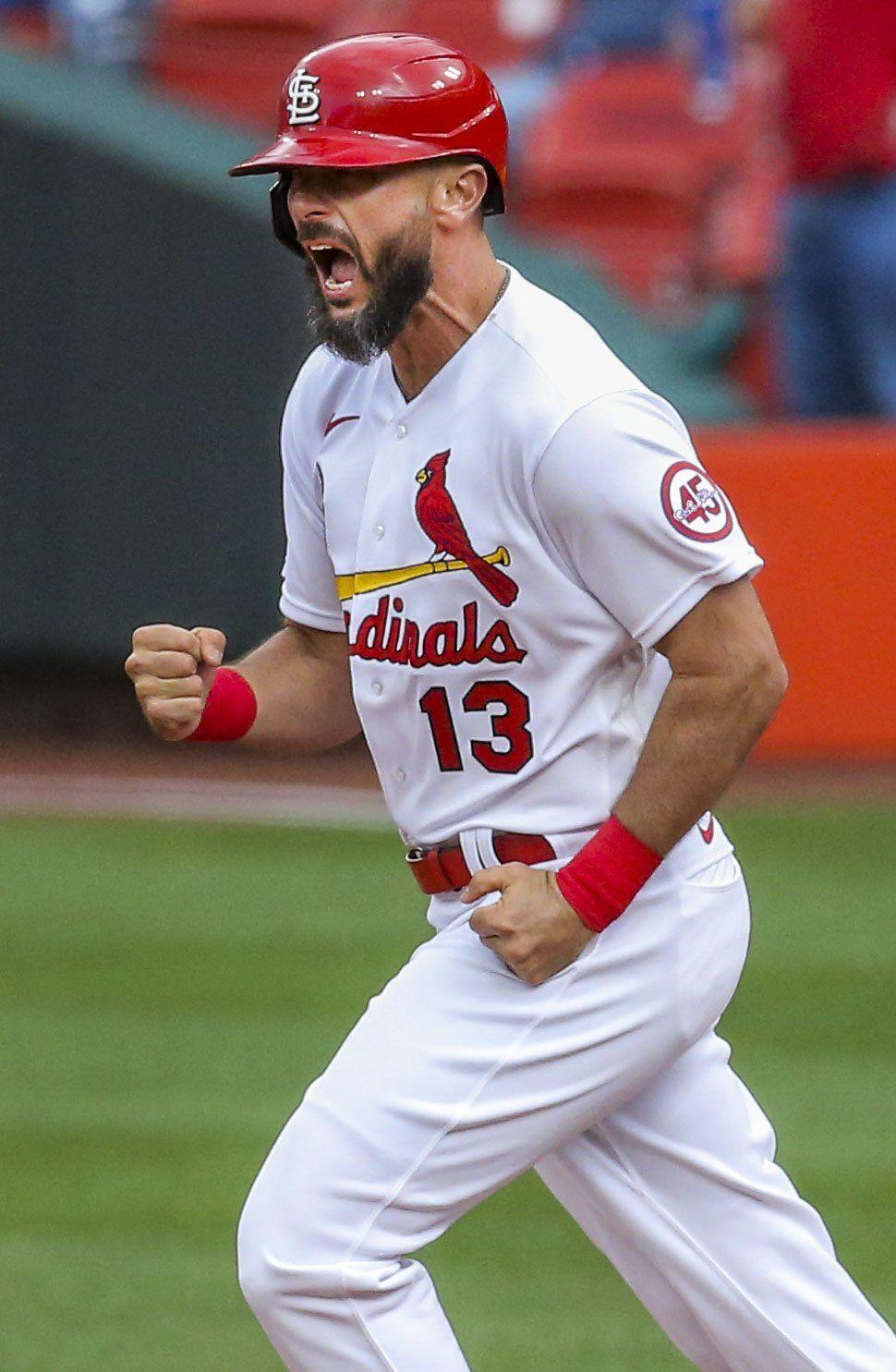 Cardinals tie series with Phillies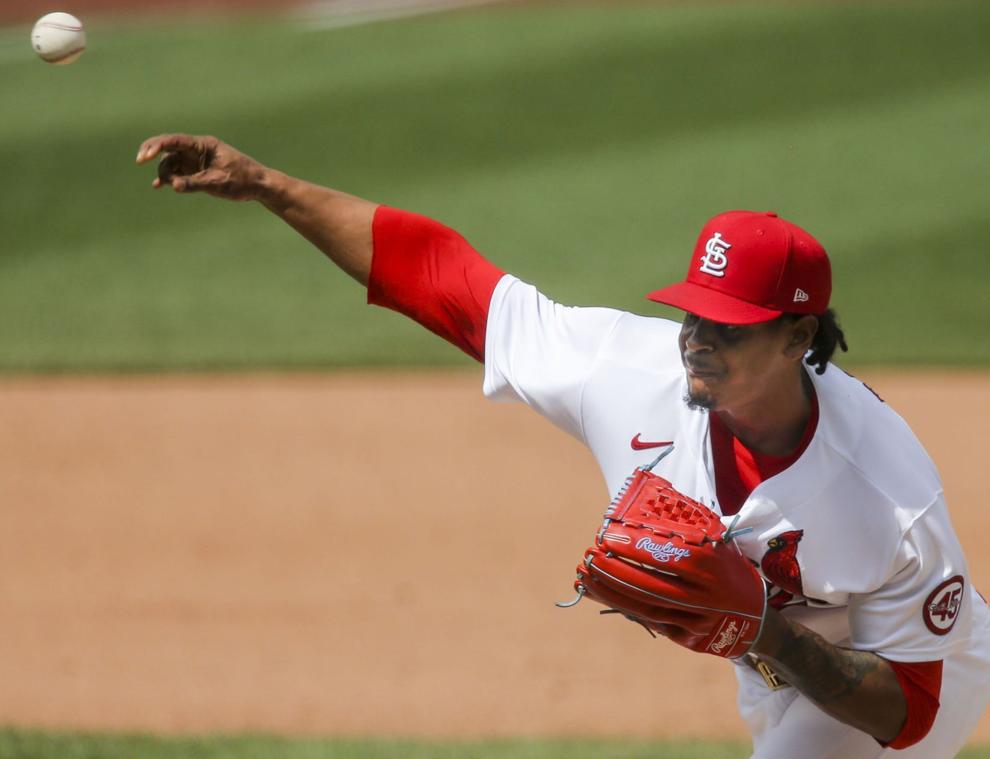 Cardinals tie series with Phillies
Cardinals tie series with Phillies
Cardinals tie series with Phillies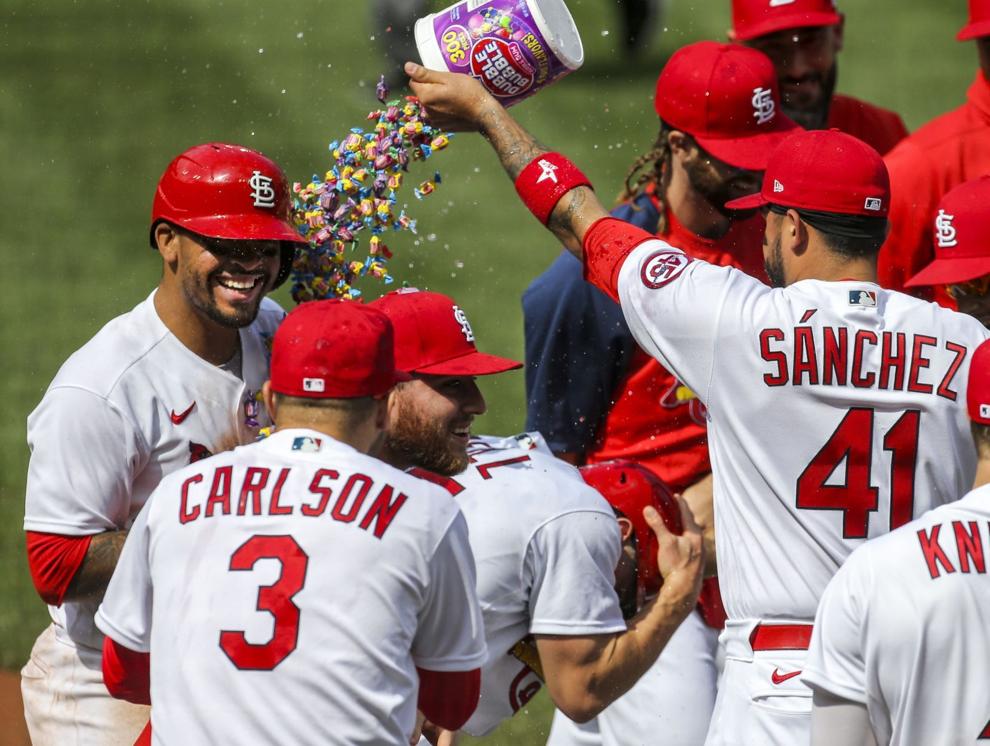 Cardinals tie series with Phillies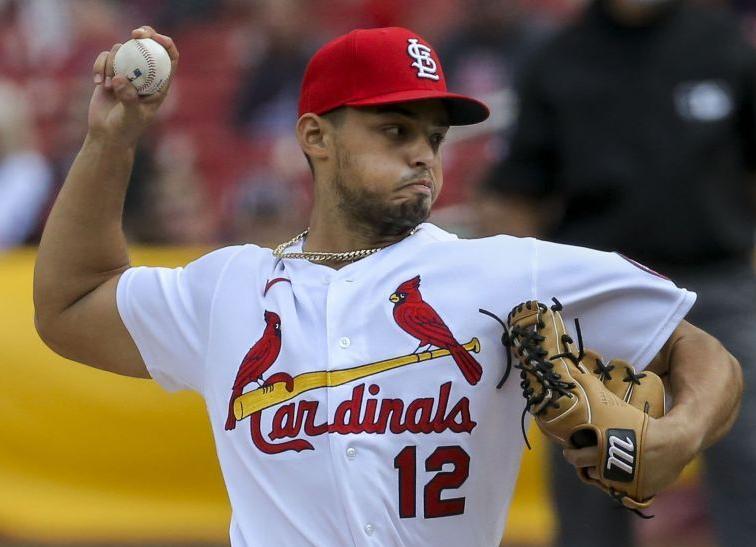 Cardinals tie series with Phillies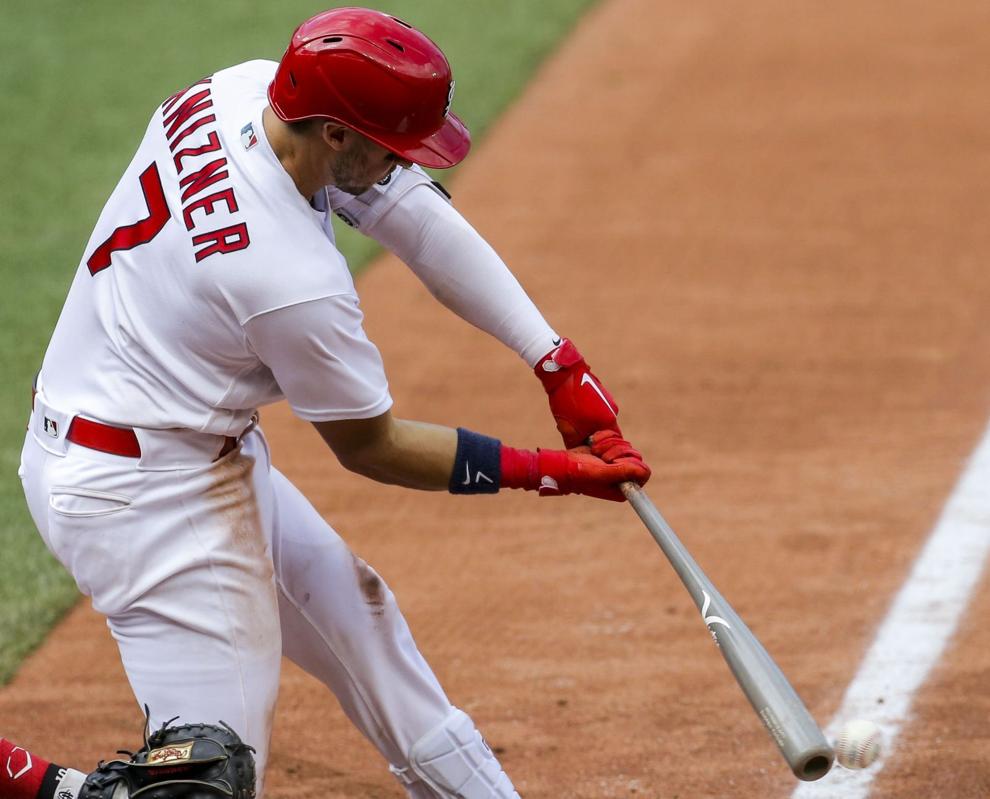 Cardinals close out series with Phillies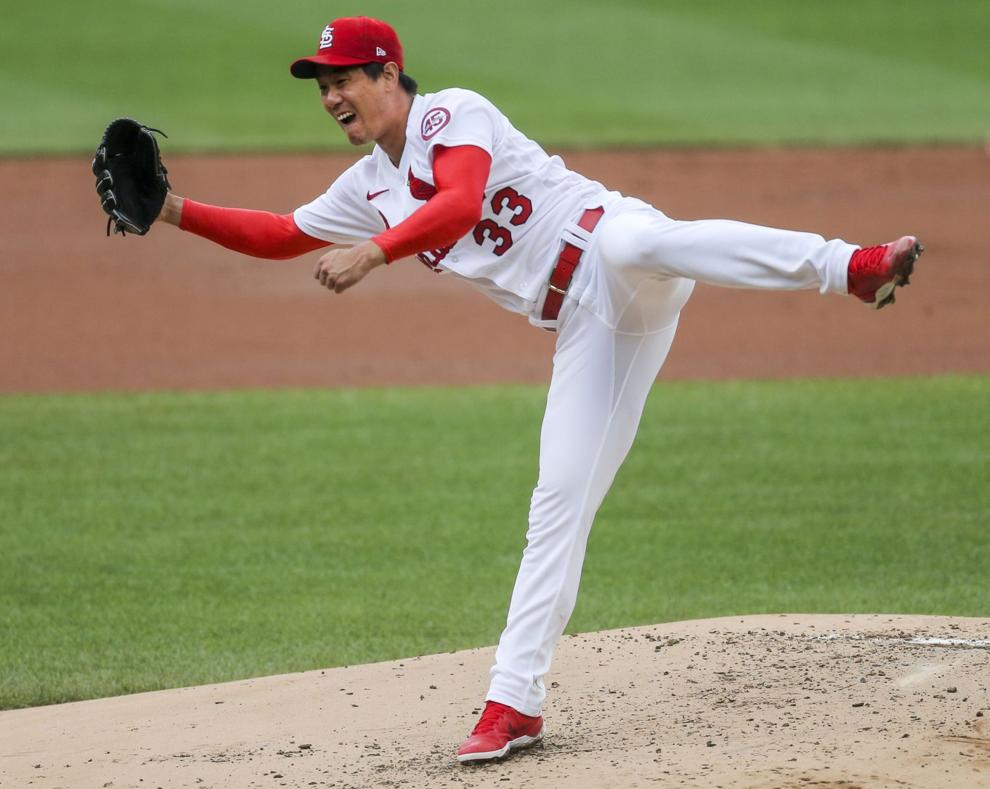 Cardinals close out series with Phillies
Cardinals close out series with Phillies