Coming soon, presumably, to a minor league outpost near you ... Matt Carpenter.
The Cardinals' third baseman will take his second tour on the 10-day injured list in just more than two weeks after suffering a bone contusion on the top of his right foot Monday night. For the umpteenth time this season, he fouled a ball off his right leg, this time on the foot, where there was no protection.
X-rays taken Monday night and an MRI Tuesday morning discovered no fracture but Carpenter barely can walk, let alone play, and will be moving around in a boot for four or five days.
"It's a good news-bad news proposition," said manager Mike Shildt. "The good news is there's no fracture that's shown up.
"But it's a pretty severe contusion on the very top of his foot and he's going to be limited for some period of time. It could be a couple days — the hope is he's down for just three, four, five days and then he can get to a point where he can resume some baseball activity and then maybe go to a Memphis or Springfield and garner some at-bats and be back toward the 11th day."
That projection would put Carpenter, who Shildt said had suggested the minor-league rehab option, back on the roster for the start of a homestand with Houston and the Chicago Cubs beginning on July 26.
Carpenter, already going bad enough — he's hitting .215 — is just coming off a West Coast trip in which he got sick and then suffered a back strain that shelved him. He had several good swings in the previous two games but now is out again. He's having trouble seeing the good-news side of this.
"It's disappointing," said the 33-year-old. "You don't want to be injured ever, and then to do it just coming back from the All-Star break, ready to have a strong second half both individually and for the group, it's pretty frustrating.
"I've never not been able to finish an at-bat before. I couldn't do it. I couldn't walk this morning. Pretty uncomfortable."
For the moment, Tommy Edman, who played Tuesday night, and Yairo Munoz will share third base. Infielder Edmundo Sosa, who had two at-bats last year for the Cardinals and 10 homers at Memphis this year, was brought up to take Carpenter's spot on the roster.
Acknowledging Carpenter's latest injury to be a "setback," Shildt saw the advantage of the minor league at-bats on a rehabilitation option as giving Carpenter "a chance to work on things without feeling the heavy burden of production here.
"It's the freedom of saying, 'I want to try to do this or do that.' Here, for all the guys, it's a hard place to make adjustments and try things."
Carpenter had tried to stay in the game on Monday but Shildt said, "It would be unfair to ask. He clearly was in pain."
Before Tuesday's game, Carpenter wasn't in a particularly cheery mood. Asked what next could happen to him, he replied, evenly, "I'm not thinking about, 'What's next?'
"Hopefully, the swelling and inflammation goes down and then I can start doing what I need to do. I've played — I don't know what the exact number is — but it feels like I've played three games in about 25, 30 days."
Both Class AA Springfield and AAA Memphis are at home next week, Memphis beginning on Tuesday and Springfield on Wednesday.
"It's just going to depend on how long this takes," said Carpenter. "If it takes the full 10 days to get healthy, then we'll make an adjustment after that. If it takes three or four days, then I can go play and be ready to play right when the 10 days are up. I don't know. It's kind of up in the air."
Why this continually happens to Carpenter is baffling to him.
"It's something I've never dealt with before," he said. "You certainly would think something is causing it but I haven't been able to put my finger on it."
Searching for the right swing to lead him out of an abyss could be part of it.
"Maybe," he said. "If you don't feel comfortable with your swing and you're continually producing a result that you're not used to, (that) could be something."
Shildt said, "It definitely has something to do with how he's pitched."
Carpenter was three for 15 since the break but he said, "I took some good swings in the three games that I had (actually almost four). I was continuing to work with Jeff (hitting coach Jeff Albert) trying to build for the second half. Now we've got a little setback so we've got to start over."
When he returns there should still be two months, or about 60 games, remaining for Carpenter to salvage something from his nightmare year.
"I can't predict the future," he said, "but my goal is to come back strong and help us win some games. That's what I need to do."
Shildt has found some silver lining to Carpenter's play this year. "He's become a better defender," said Shildt. "His base running's improved, generally speaking. We know what he's being compensated for for the most part. It's his offense. He's been frustrated by the lack of consistent production in that regard but we've seen him get really smokin' hot."
That Carpenter has dropped so steeply from his 36-homer, 81-RBI season of last year to 10 and 29 this year has nothing to with an age-induced decline, said Shildt.
"I still see Matt being able to get to a good fastball," Shildt said. "That's one of the first barometers for me."
Wherever he goes for his next at-bats, Carpenter probably will see something he always sees. The shift. "Everybody watches Sunday Night Baseball," Shildt said.
DEJONG WINS 'HEART, HUSTLE' NOD
Shortstop Paul DeJong is the Cardinals' nominee for the "Heart and Hustle" award, voted on by former players who belong to the alumni association. Pittsburgh's Josh Bell is the Pittsburgh nominee. The Cardinals have had two national winners in David Eckstein and Albert Pujols.
Cardinals v Pirates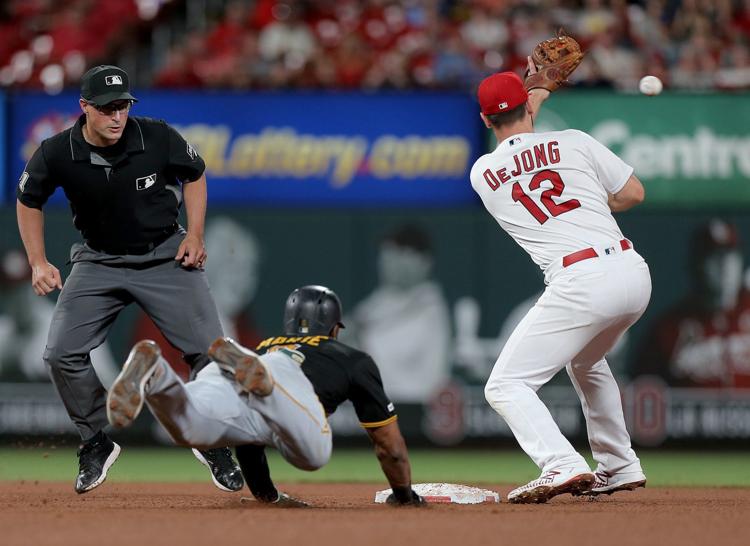 Cardinals v Pirates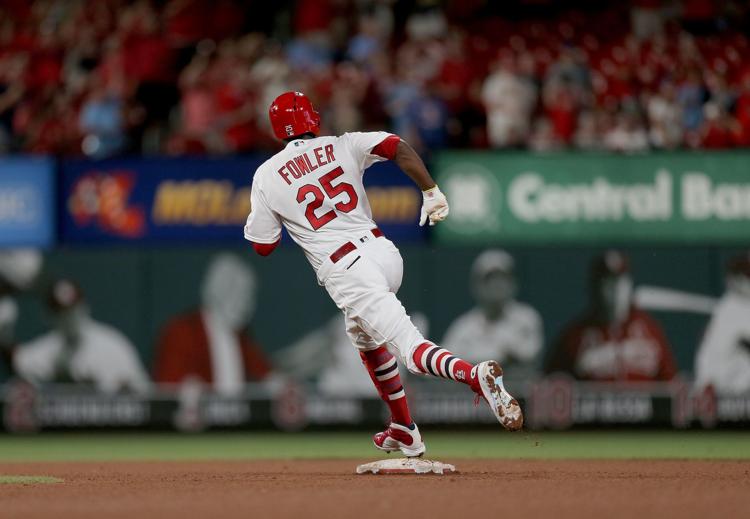 Cardinals v Pirates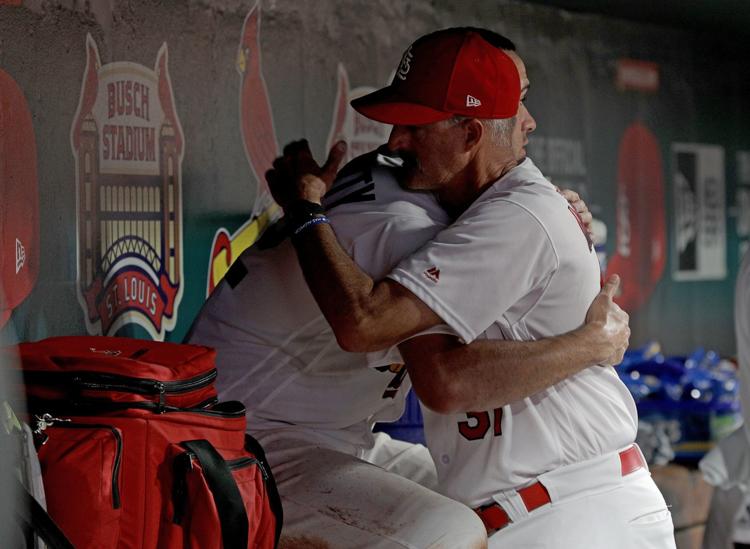 Cardinals v Pirates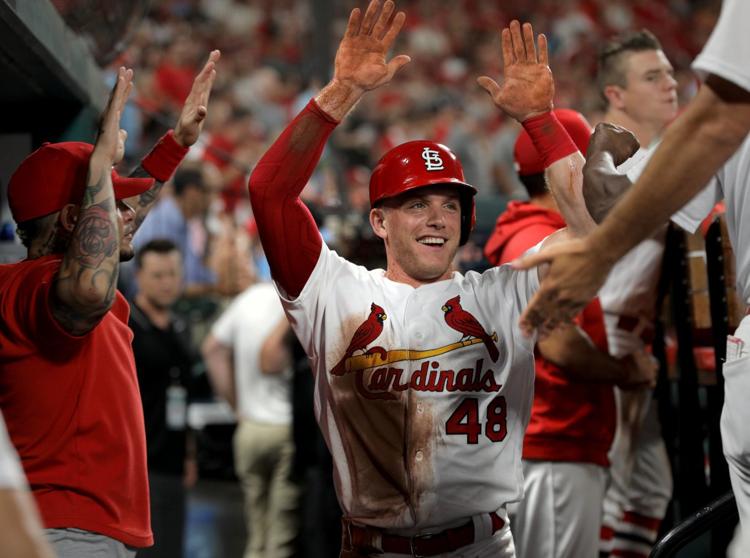 Cardinals v Pirates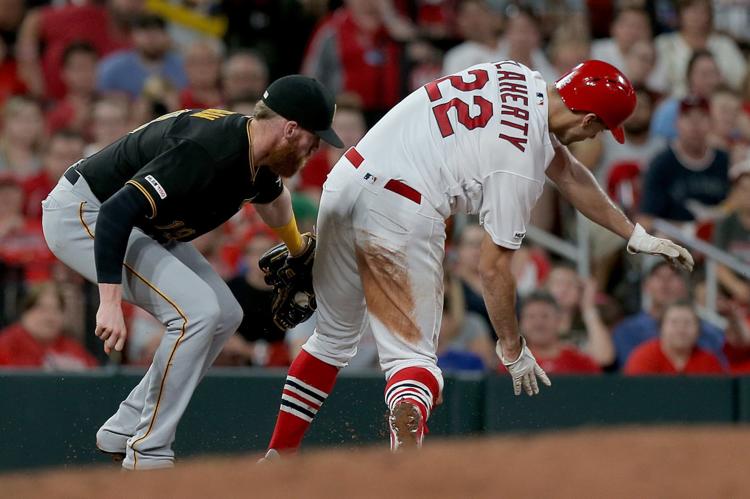 Cardinals v Pirates
Cardinals v Pirates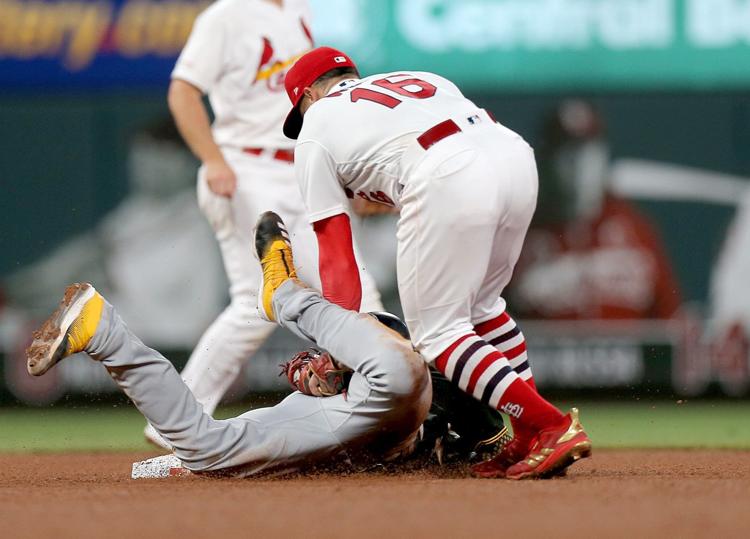 Cardinals v Pirates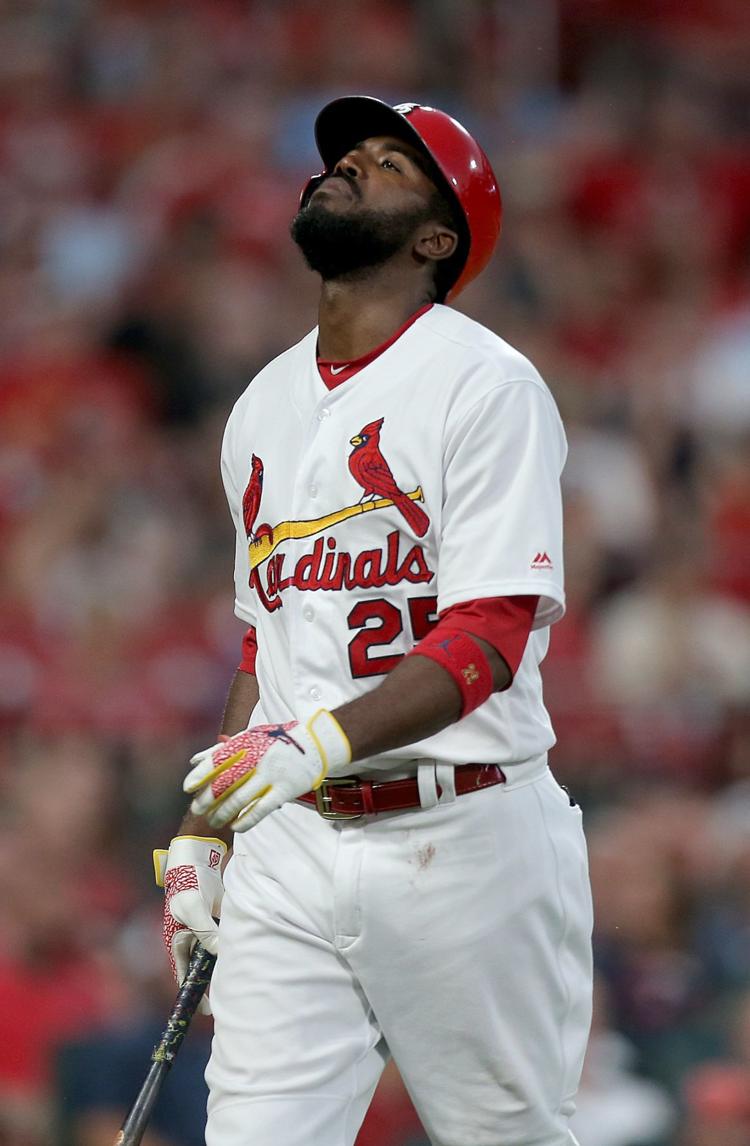 Cardinals v Pirates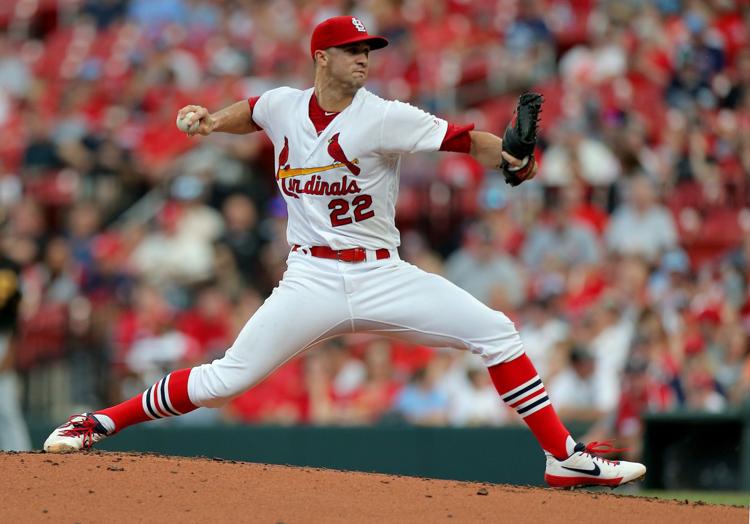 Cardinals v Pirates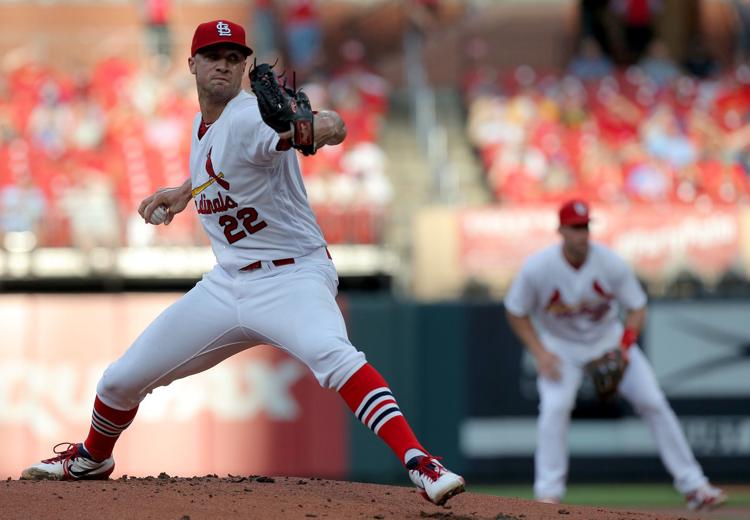 Pirates 3, Cardinals 1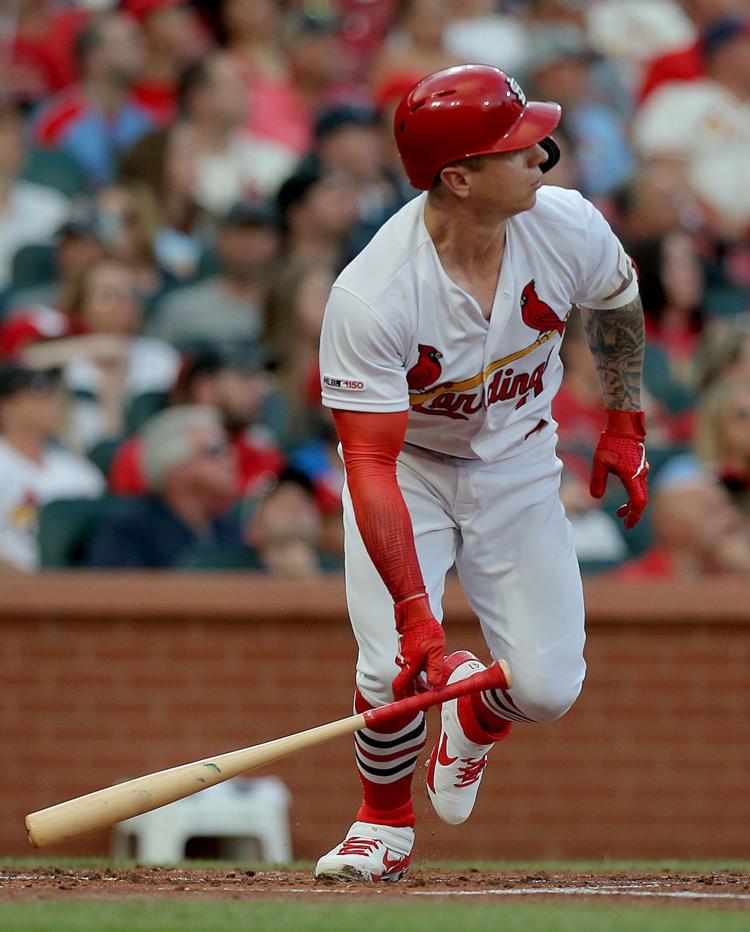 Cardinals v Pirates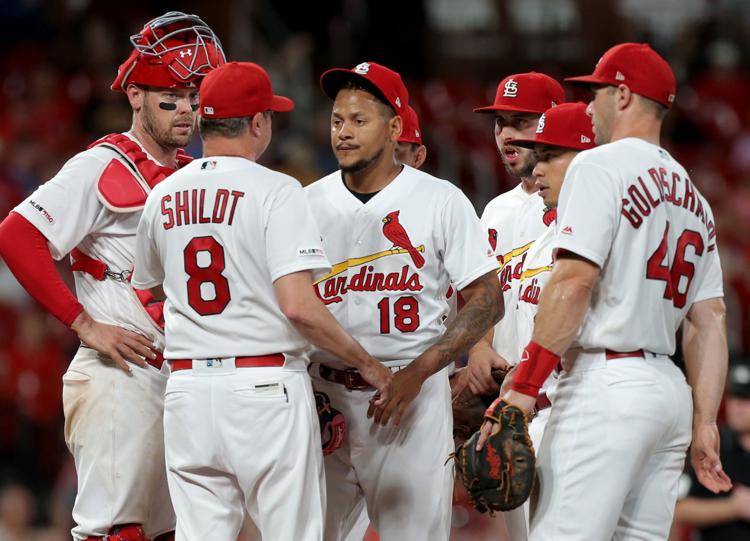 Cardinals v Pirates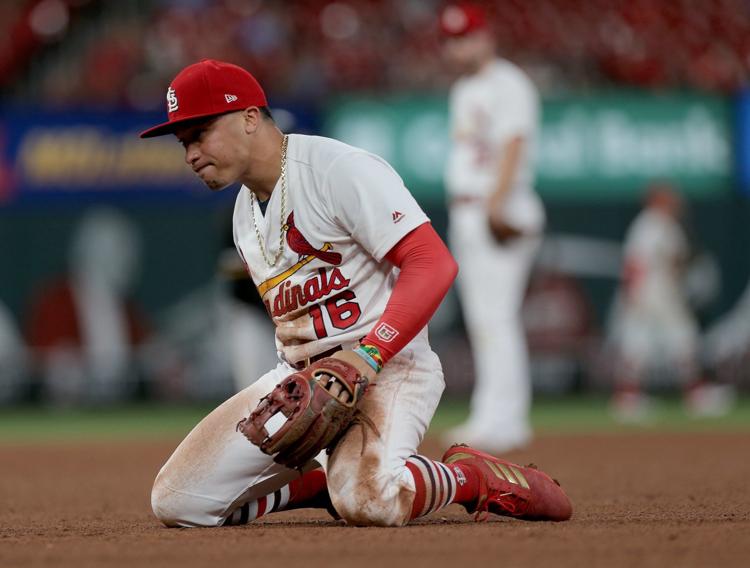 Cardinals v Pirates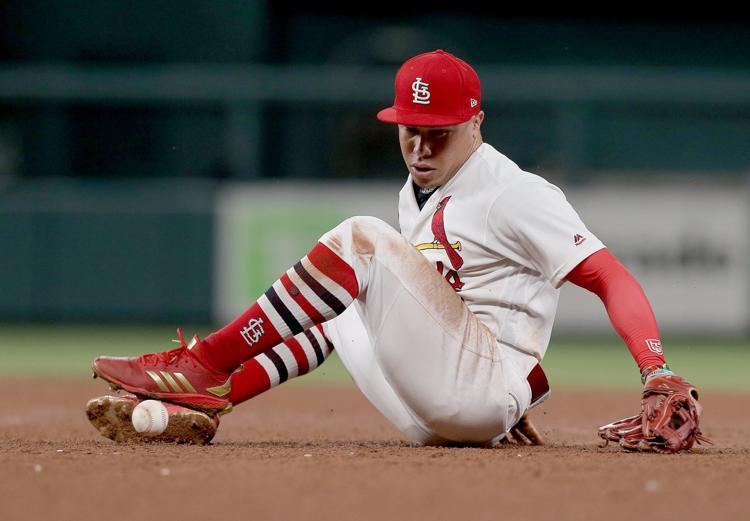 Cardinals v Pirates