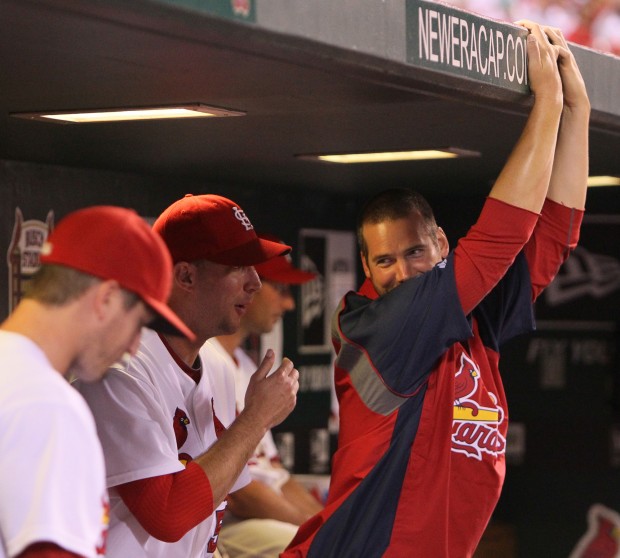 Chris Carpenter has been used to setbacks in his dogged bid to rehabilitate from a nerve condition that has affected his right shoulder. The latest setback? His back.
General manager John Mozeliak, confirming that the veteran Cardinals righthander's back had locked on him during a throwing session last Sunday, said the results of studies taken here this week to address Carpenter's lower back stiffness will be forwarded to a couple of doctors outside the Cardinals' organization.
"From there, we'll decide what the next step is," said Mozeliak. "But he is feeling much better than after he was locked up on Sunday. I thought it was going to be much worse."
The hope, or perhaps dream, was that Carpenter would be ready to help the Cardinals right after the All-Star break or before the July 31 interleague trade deadline, which now seems very optimistic.
"We sort of approach this club with the thinking that he's not a part of it in the sense of he hasn't pitched yet," said Mozeliak.
"We are advocates of him trying to get back and we hope he can. We'll know more after we get some feedback from these medical people, which we should have (today)."