Dec. 7, 2005: The last bits of Busch Stadium 2.0 came tumbling down
The first game was played on May 12, 1966, and it was home to the 1967 and 1982 World Series champions. Casey Stengel said it "sure holds the heat well." Look back at the stadium we bid goodbye in 2005 - with its last pieces coming down on Dec. 7, 2005. 
Stan Musial statue outside Busch Stadium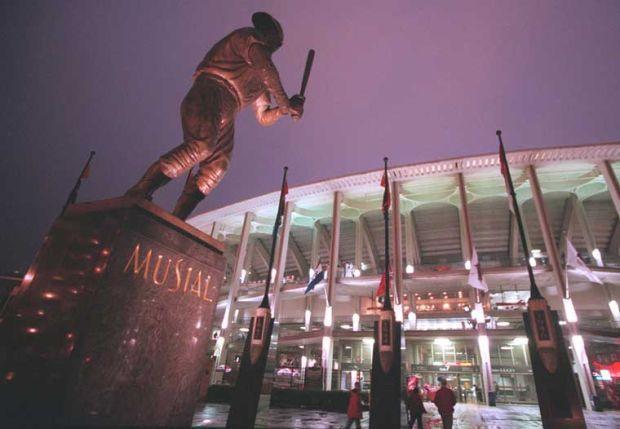 All-Star Game at Busch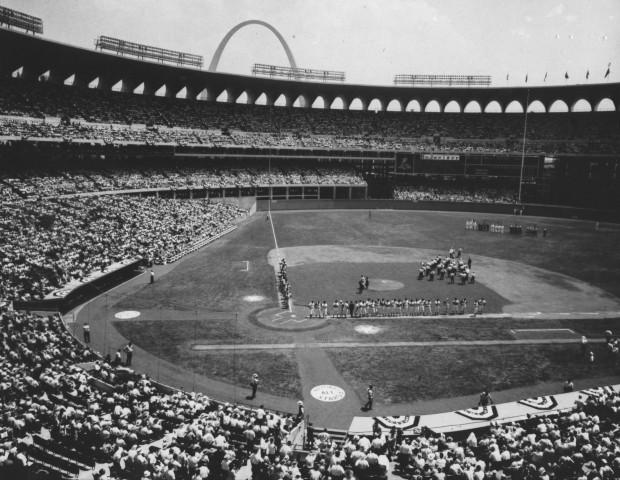 Dedication of Busch Stadium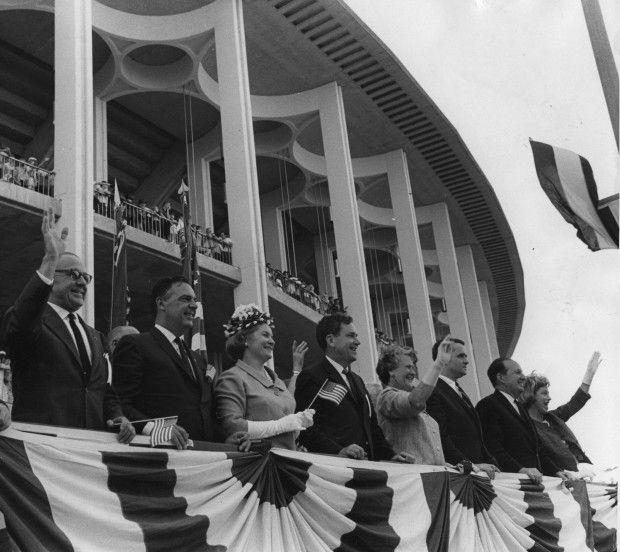 Aerial view of Busch Stadium in 1966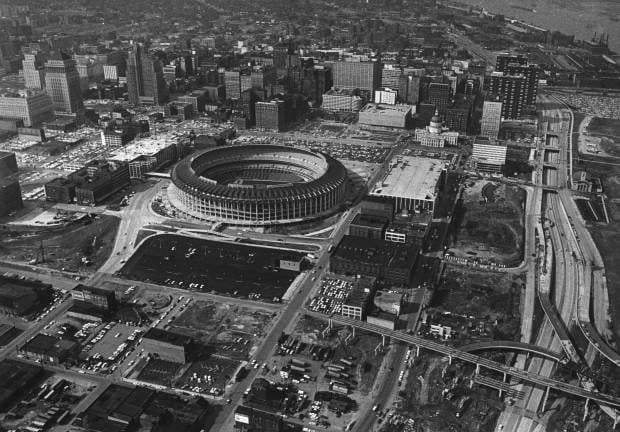 Busch Memorial Stadium aerial view on opening night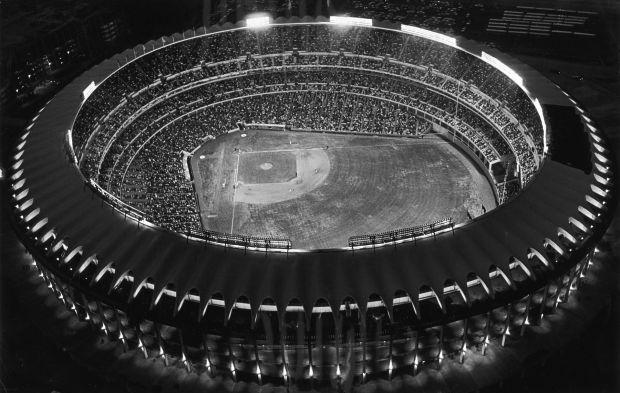 Home plate from old Busch Stadium is flown to Busch II in 1966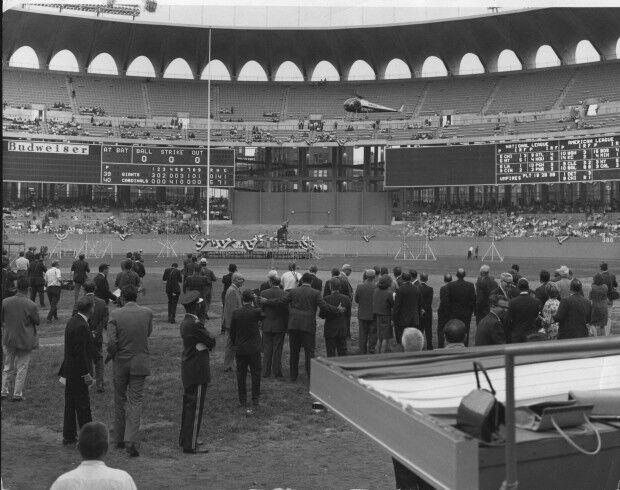 Busch Stadium under construction in 1965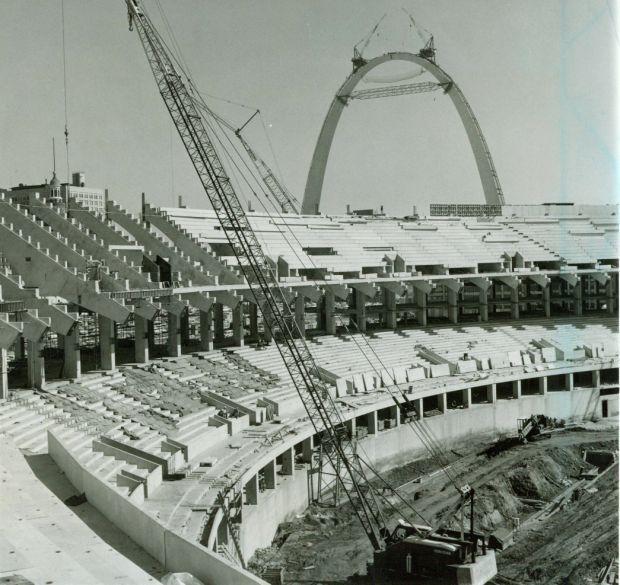 Seat cushion night at Busch Stadium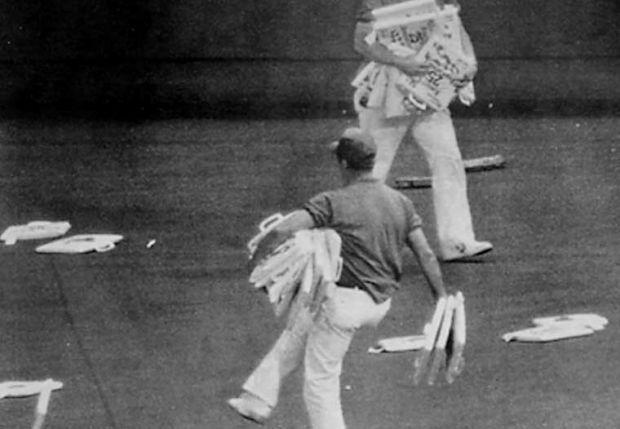 Garry Templeton and Whitey Herzog scuffle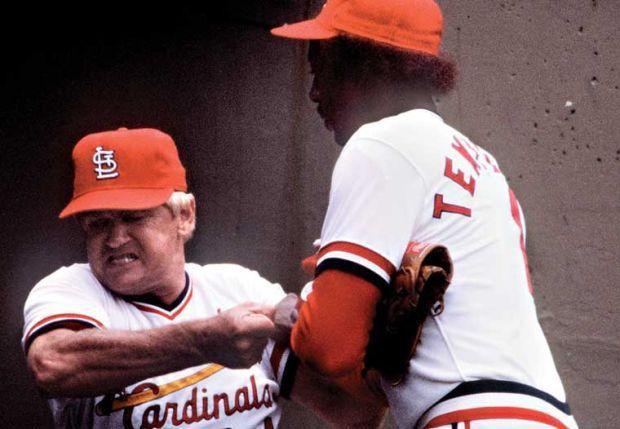 Bob Forsch throws a no-hitter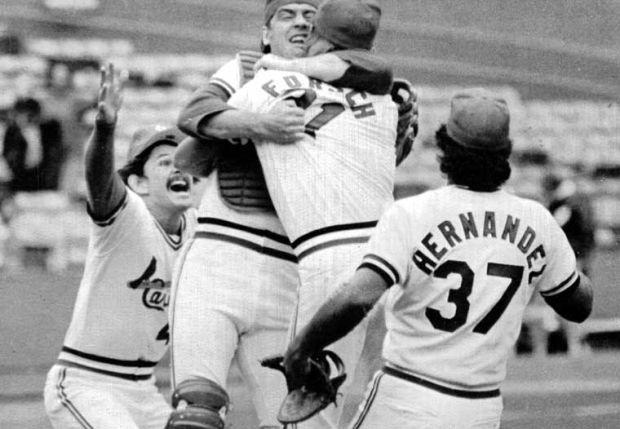 Busch Stadium celebrates 1982 World Series championship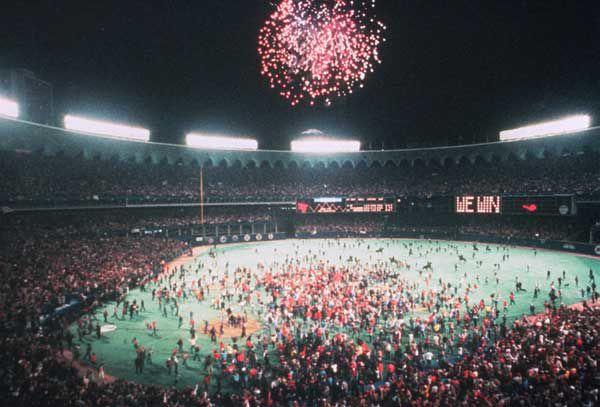 August 'Gussie' Busch Jr.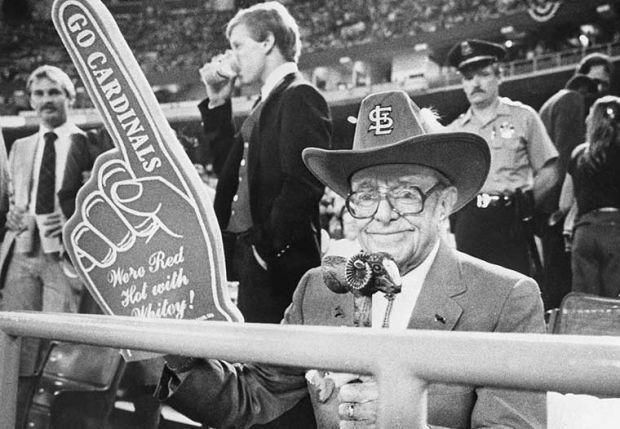 Joe Torre and Tony La Russa talk over lineup cards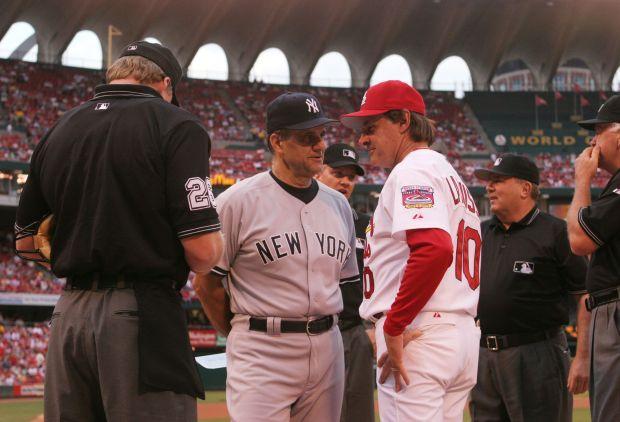 2005: Stan 'The Man' Musial takes a swing at Busch II's last year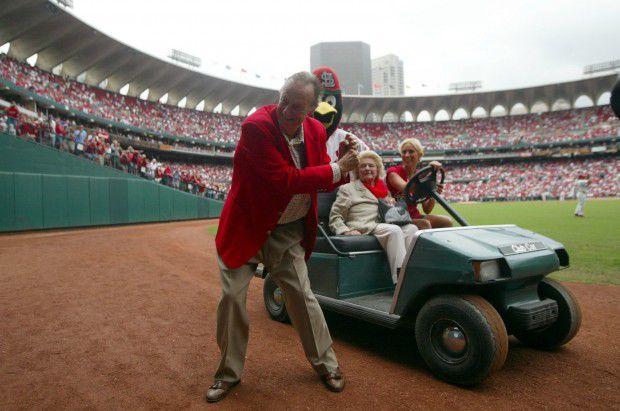 Last remaining arches of Busch Stadium II
Third Busch Stadium rises as second one falls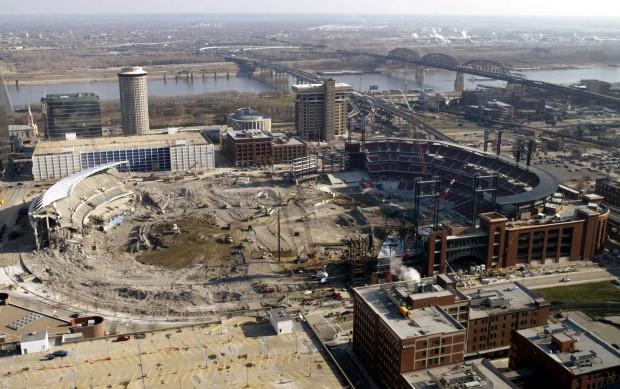 View of Busch Stadium old and new from Thomas Eagleton United States Courthouse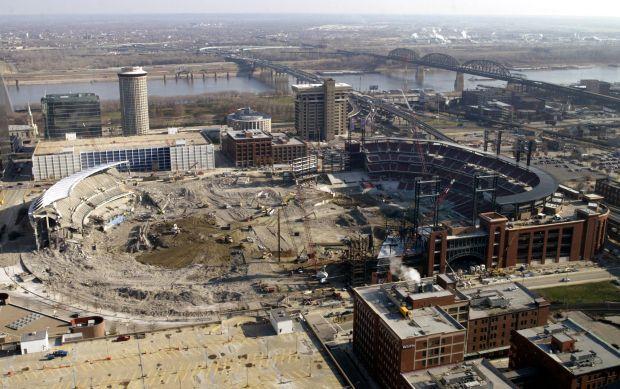 Nighttime view of the last arches of Busch Stadium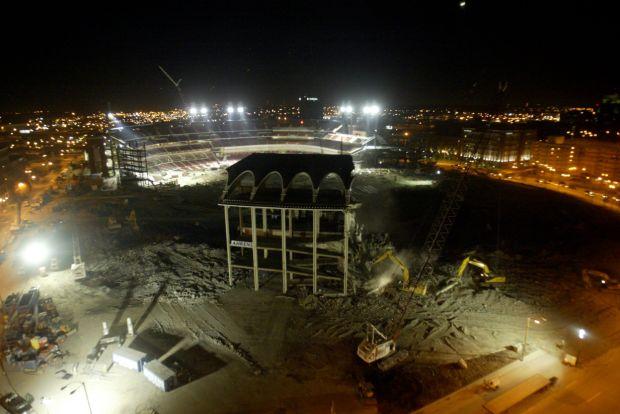 Cardinals dugout lies in ruin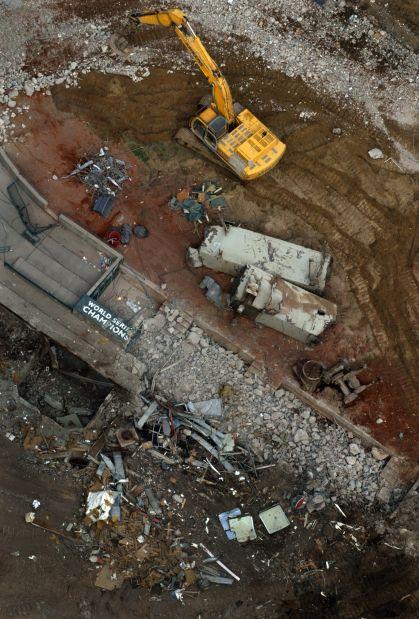 Busch Stadium almost gone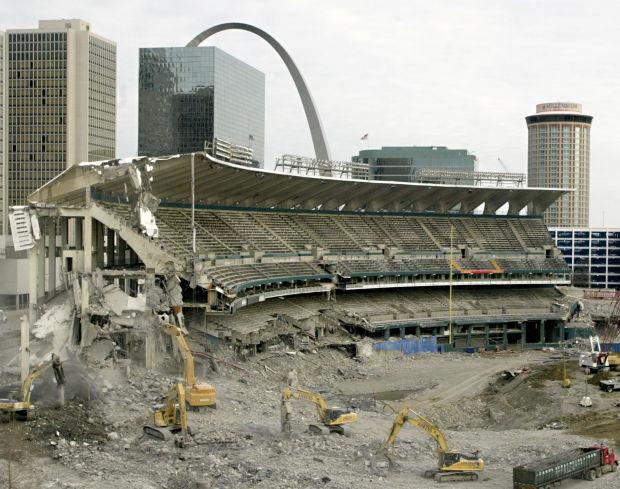 Construction worker near ruins of Busch Stadium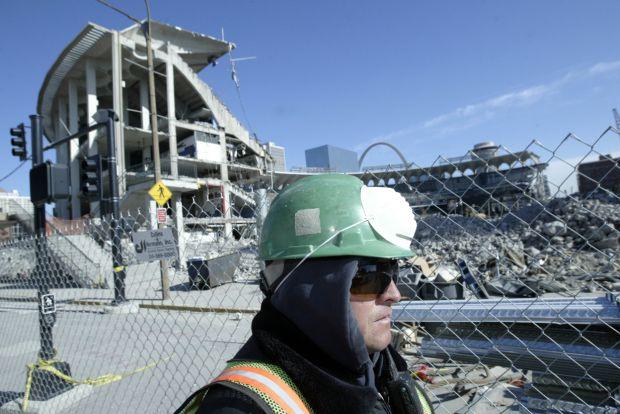 The flags come down at Busch Stadium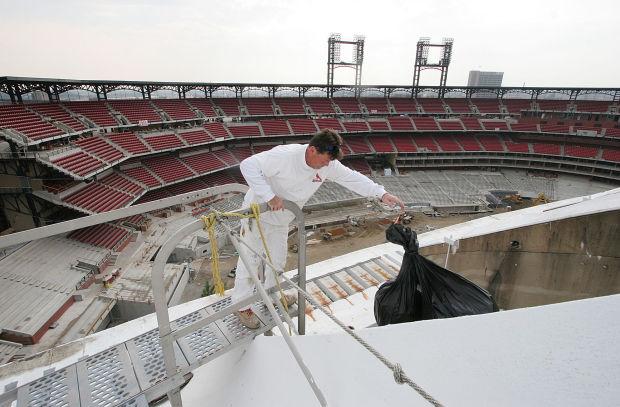 Last campout at Busch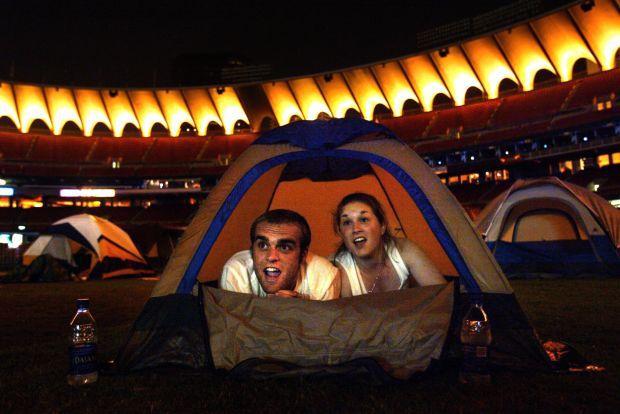 Dugout steps show their age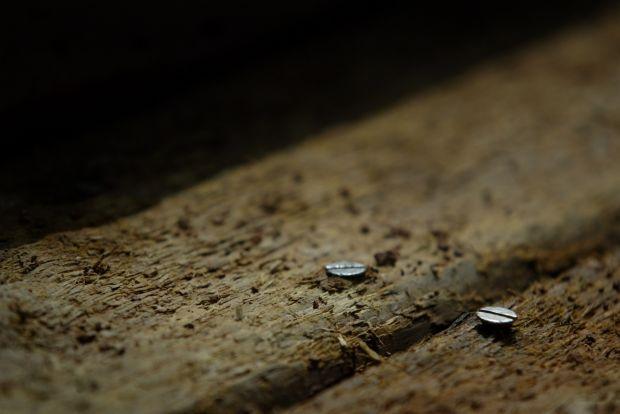 2005: Behind the scenes, legends come to visit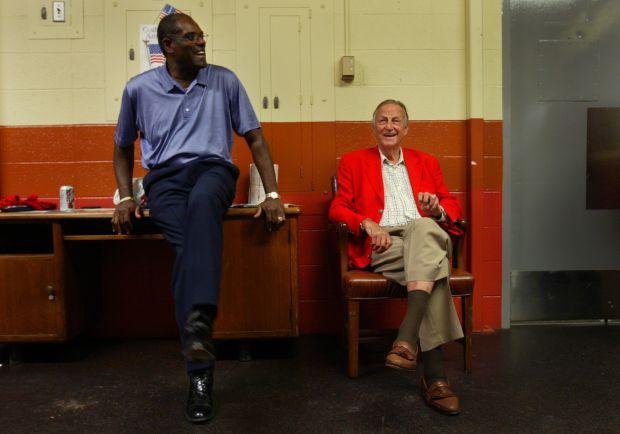 Pujols' locker at old Busch Stadium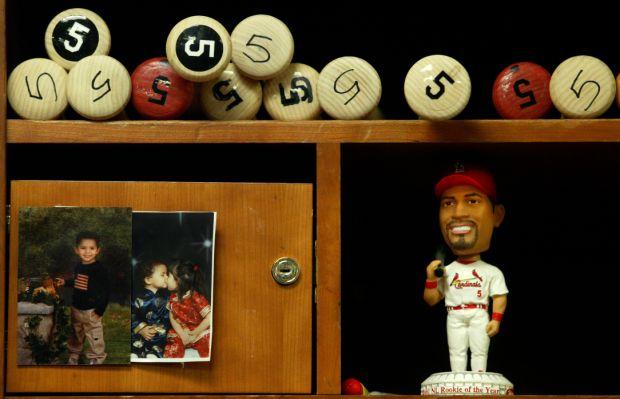 LaRussa superstition cleans Cardinal dugout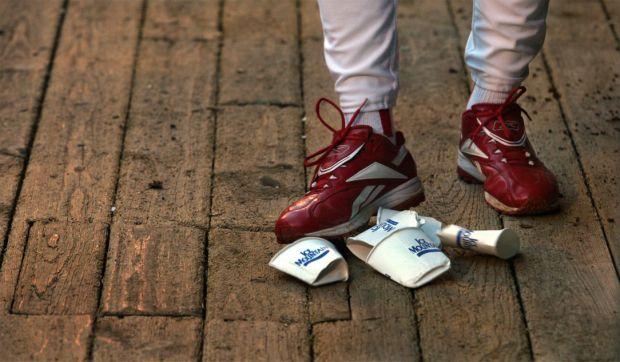 Fans sign foul pole on final season
Carp warms up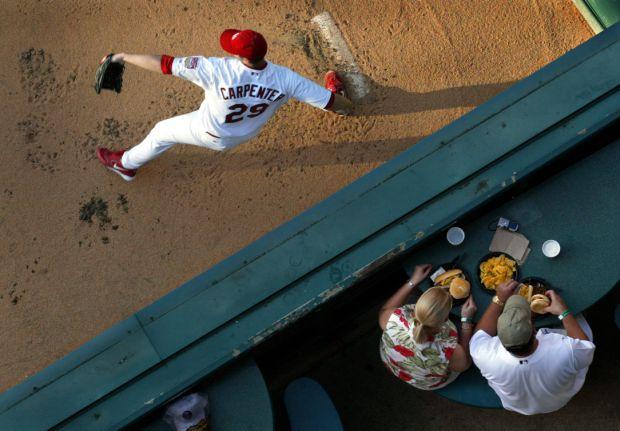 Ernie Hays was a stadium fixture at Busch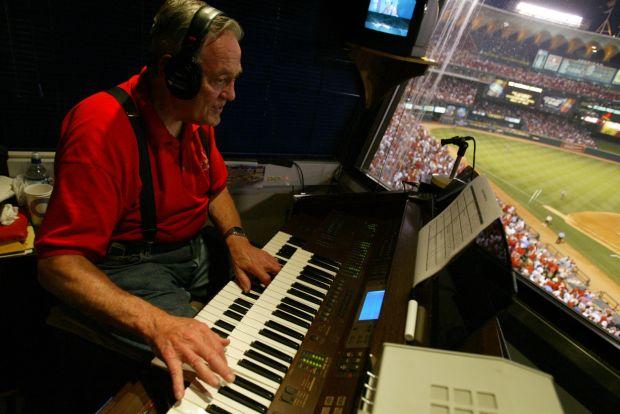 Old seats, new seats
A grand slam for Eckstein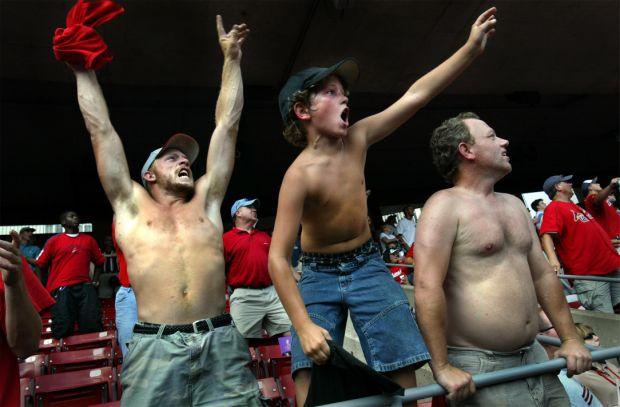 Beatles at Busch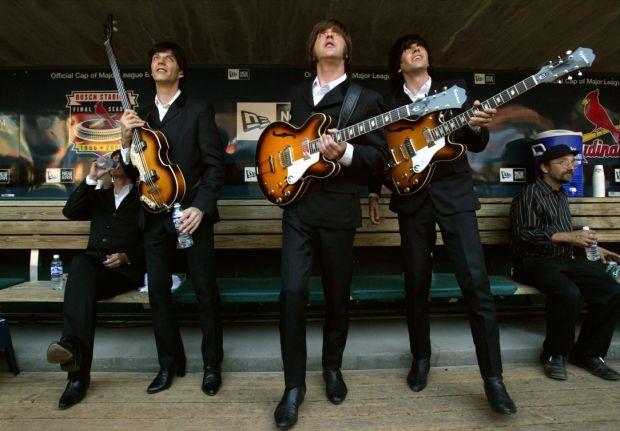 Architecture of Busch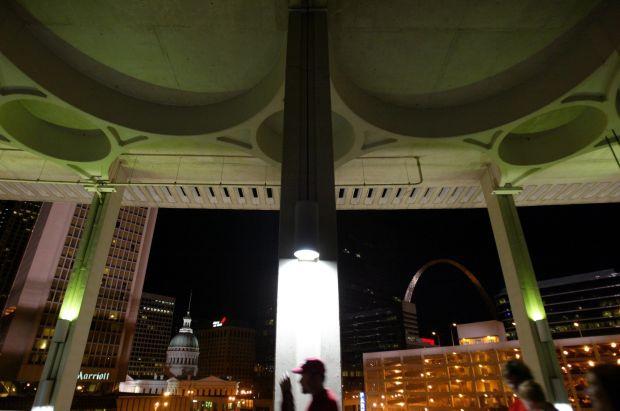 15 watches 15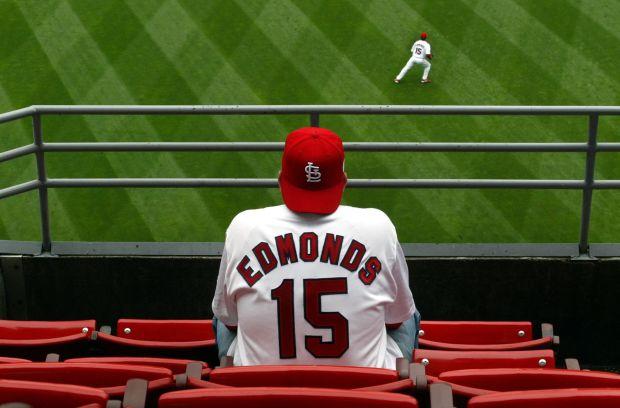 Three ballparks, one vendor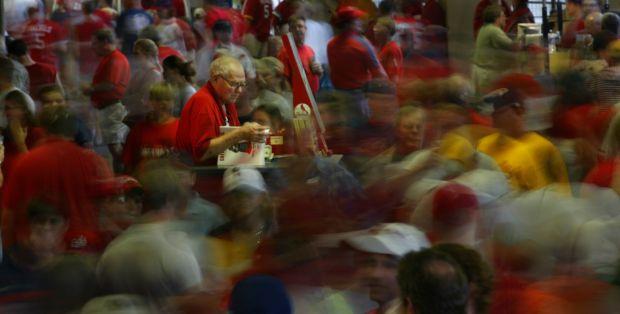 Reason to celebrate at Busch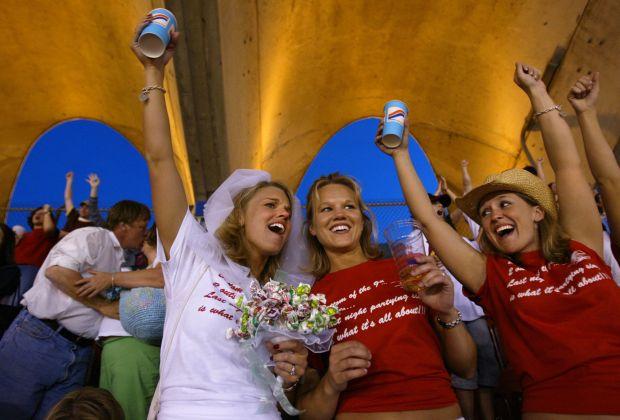 Artist captures final opening day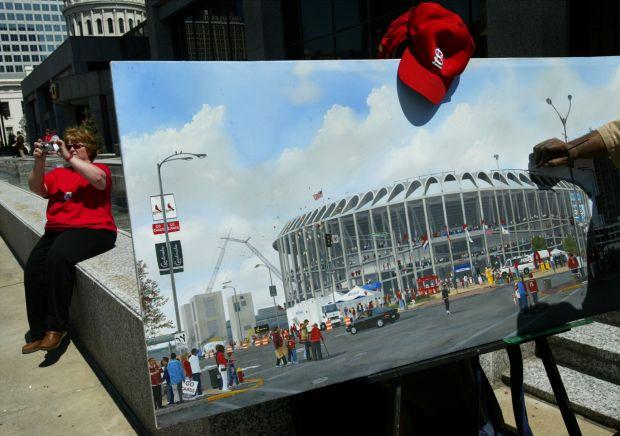 Fredbird takes the stage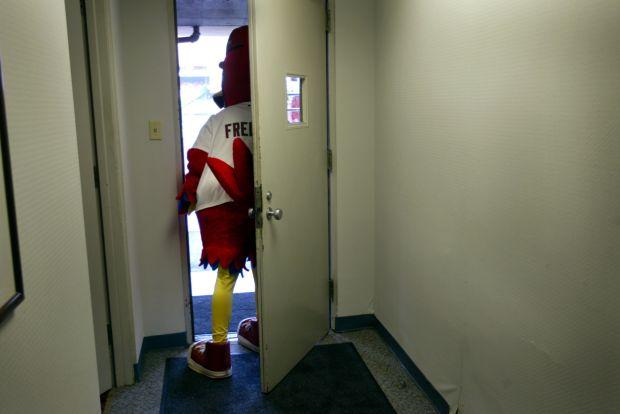 Last Cubs series at Busch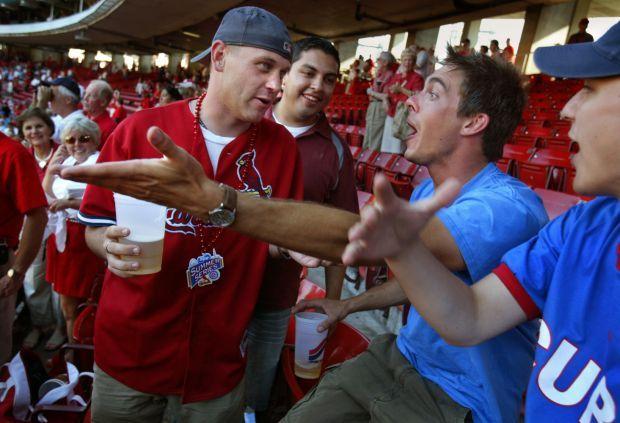 Fourth of July weekend at Busch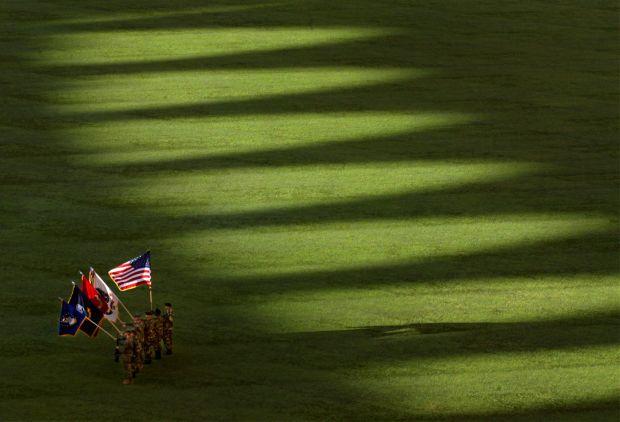 Moonrise at Busch

Sun sets over Busch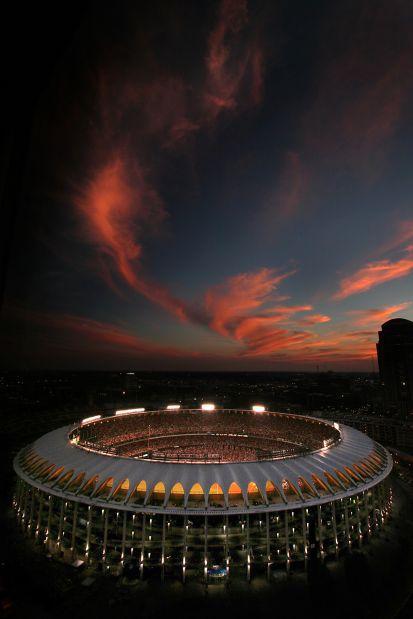 FIELD OF DREAMS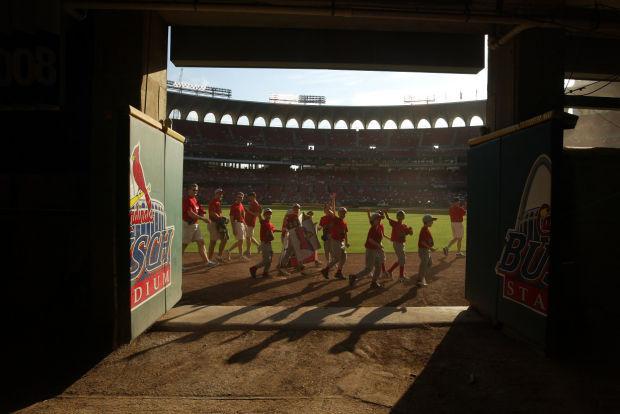 Bye the numbers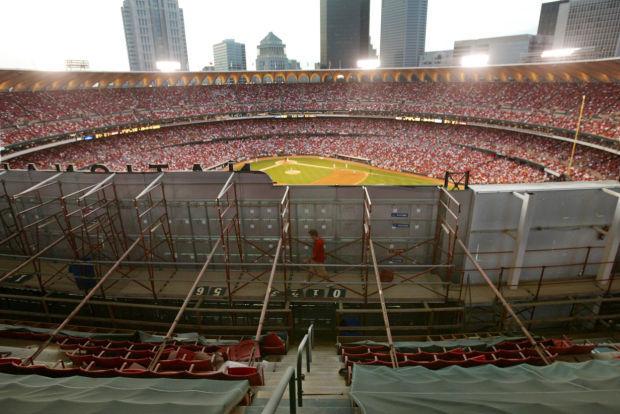 THE END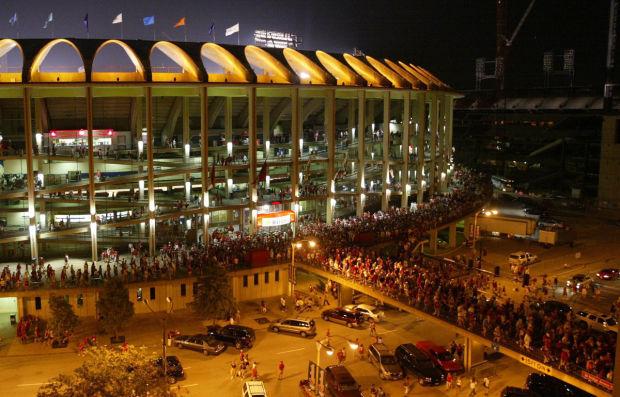 Pray ball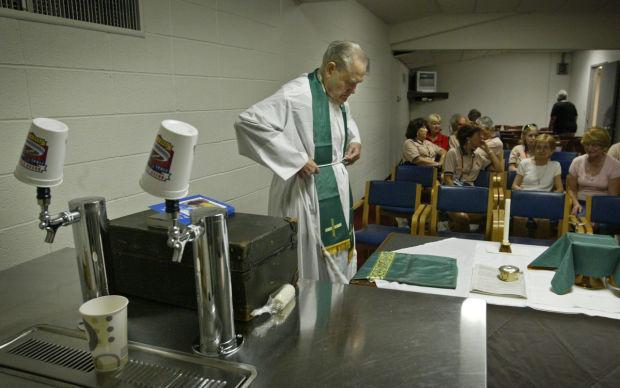 Hey, over here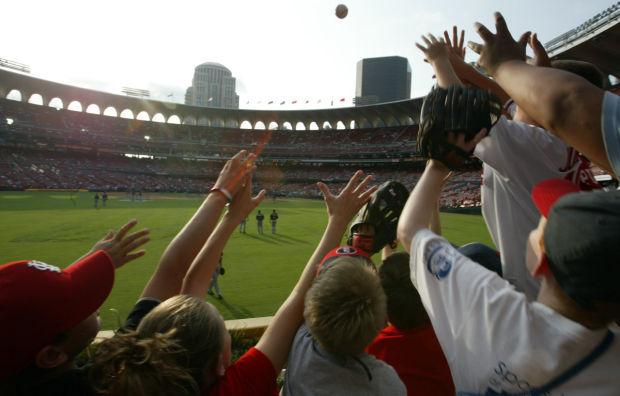 Cooling off period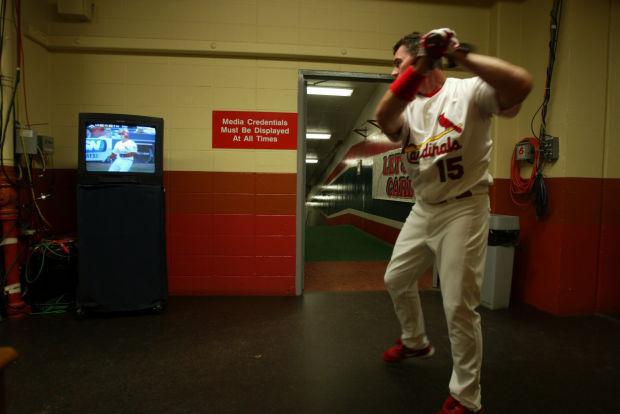 2005 NLCS GAME SIX