MILWAUKEE • The first clue Friday night of what was brewing for Paul Goldschmidt was a foul ball, the likes of which Miller Park rarely sees.
During a 10-pitch at-bat in the first inning against Goldschmidt, Brewers starter Freddy Peralta had little chance of fooling him. Several times, Peralta tried a fastball inside and each time Goldschmidt hit it higher or farther – but foul. One took aim at the lights, and the other soared high, high, high into foul territory along the third-base line, so high that it hit the windows above Miller Park's highest seats before it came down.
In his second chance to make a first impression with his new team, the Cardinals first baseman hit three home runs off three pitchers. He drove home five runs to clean-and-jerk the Cardinals to a 9-5 victory against the Brewers. A week after signing a five-year, $130 million extension — the richest contract in club history — Goldschmidt has the esoteric distinction of being the first player in baseball history to have more home runs than games played after his second with a new team. It came one day after he struck out three times in his Cardinals debut. Catcher Matt Wieters joked in the dugout that Goldschmidt was "the comeback player of the day."
The first baseman was asked if he might keep a souvenir, like a ball from the game, and Goldschmidt replied: "You got one?"
He wouldn't turn the token down, he said, but he wouldn't ask for one, either. It would probably sit in a box. And that was the tenor of his comments late Friday after the Cardinals' first victory of 2019. Steady as his swing, Goldschmidt wasn't going to make as much of the homers as the box score did.
"I was trying to find a way on base" with his first homer, in the first inning.
"Just trying to hit something," with his second homer, a laser to left-center in the sixth that snapped a 4-4 tie and put the Cardinals ahead for good.
"I just try to have a good at-bat," he said in describing his third homer, hit in the seventh. "I'm getting tired of saying that. You all are tired of hearing that. It is the truth. I try not to put too much stock in it. There are going to be pitches – in, out, up, down – and it was what it is. (On Thursday), you have three strikeouts. Today, three homers. That's baseball. Which is awesome about this game. There is a lot of failure built in and there are good nights and you're just trying to take it day by day."
Goldschmidt's second career three-homer game was hardly an accessory to a nip-and-tuck game that the Brewers tied twice after the Cardinals took a lead. Goldschmidt's first homer, in the first inning, provided a 2-0 lead that slipped from starter Jack Flaherty's fingers in the third. His second homer snapped a 4-4 tie in the sixth and rewarded the nifty relief work done by John Gant. Thrust into his second game in as many days, Gant struck out two batters with the go-ahead run on base and worked a scoreless 1 2/3 innings for the win. Goldschmidt turned an essential double play – starting it and ending it with a stretch at first to free Gant (1-0).
What Thursday's opener had in pep and pace, Friday's game lacked in any pep or semblance of pace. At the same game time the opener ended with Lorenzo Cain's robbery at the wall, Friday's game was just passing the halfway point. Though one game took the direct route and the other meandered around, winding through the bullpens and stranding runners along the way, they each arrived at the same destination for six innings.
Between Goldschmidt's shows of force, manager Mike Shildt made a move of import that revealed his faith in a starter and his trust in a pitcher who was almost a starter. In the top of the fifth inning, with a runner on base and a full bench, Shildt had starter Flaherty hit for himself, and bunt. That set up Flaherty to pitch the bottom of that inning – with the top of the Brewers' order awaiting him. A second trip through the order had led to a tie game with Ryan Braun's three-run homer. That came after Cain's single and a walk to Christian Yelich. The third time through the order didn't go as well for Flaherty.
Cain lashed a single to left field, and Yelich followed with a two-strike single to left. Yadier Molina helped his pitcher by catching Cain stealing. but with one out and Yelich on base, up stepped Braun.
Gant got his five outs, setting up Goldschmidt for the tiebreaker.
The seesaw game saw neither starter survive through the fifth inning. Flaherty pitched 4 1/3 innings and allowed four runs on seven hits and a walk. He continues to search for his first win at Miller Park despite bedeviling the Brewers.
He had two strikeouts and four other outs that did not leave the infield his first time through the order. He had a three-run lead before he threw his first pitch, and that evaporated on Braun's homer in the third inning. Flaherty slipped a 83 mph slider over the plate that Braun put over the left-center wall for a 3-3 game.
Shildt said the righthander was "battling himself."
That's how the season began for the top of the Cardinals' order. The first six hitters in the lineup went one for 22 in Thursday's opener. By the end of the first inning vs. Peralta, that same group had two hits, two walks, a hit batter, three runs and three RBIs. Goldschmidt saw 10 of Peralta's 39 pitches in the inning, and put the last of them into the seats. The first four balls Goldschmidt put in fair territory each left his bat at 104.9 mph or harder, and the hardest of them, at 107.2 mph, was a lineout to center field.
All three of his homers came with two strikes.
In his second at-bat against Peralta, Goldschmidt again peppered foul territory with deep drives. On a 1-2 count, Peralta threw up and in as if it was his only option to unnerve Goldschmidt. Didn't work. Goldschmidt mashed a grounder that third baseman Travis Shaw barely had time to try to field. In the ninth, Milwaukee found a way to keep Goldschmidt's exit velocity in check. They intentionally walked him to foil his shot at a fourth homer or a career-best fifth hit.
"Yesterday was three strikeouts. Today was three homers," Goldschmidt said with something of a shrug. "Who knows what tomorrow is going to be?"
It was like that one kid in the Little League World Series. Every year there's one. He's just larger than everyone else. A young man among boys.
Scenes from Goldschmidt's big night in Milwaukee
Cardinals Brewers Baseball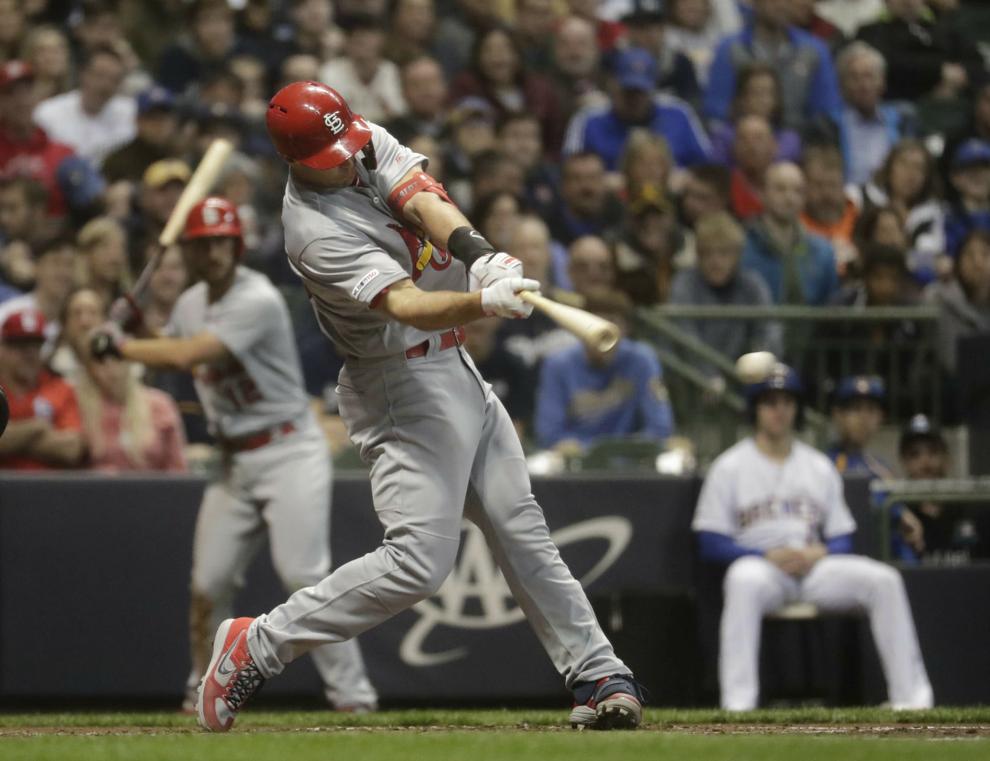 Cardinals Brewers Baseball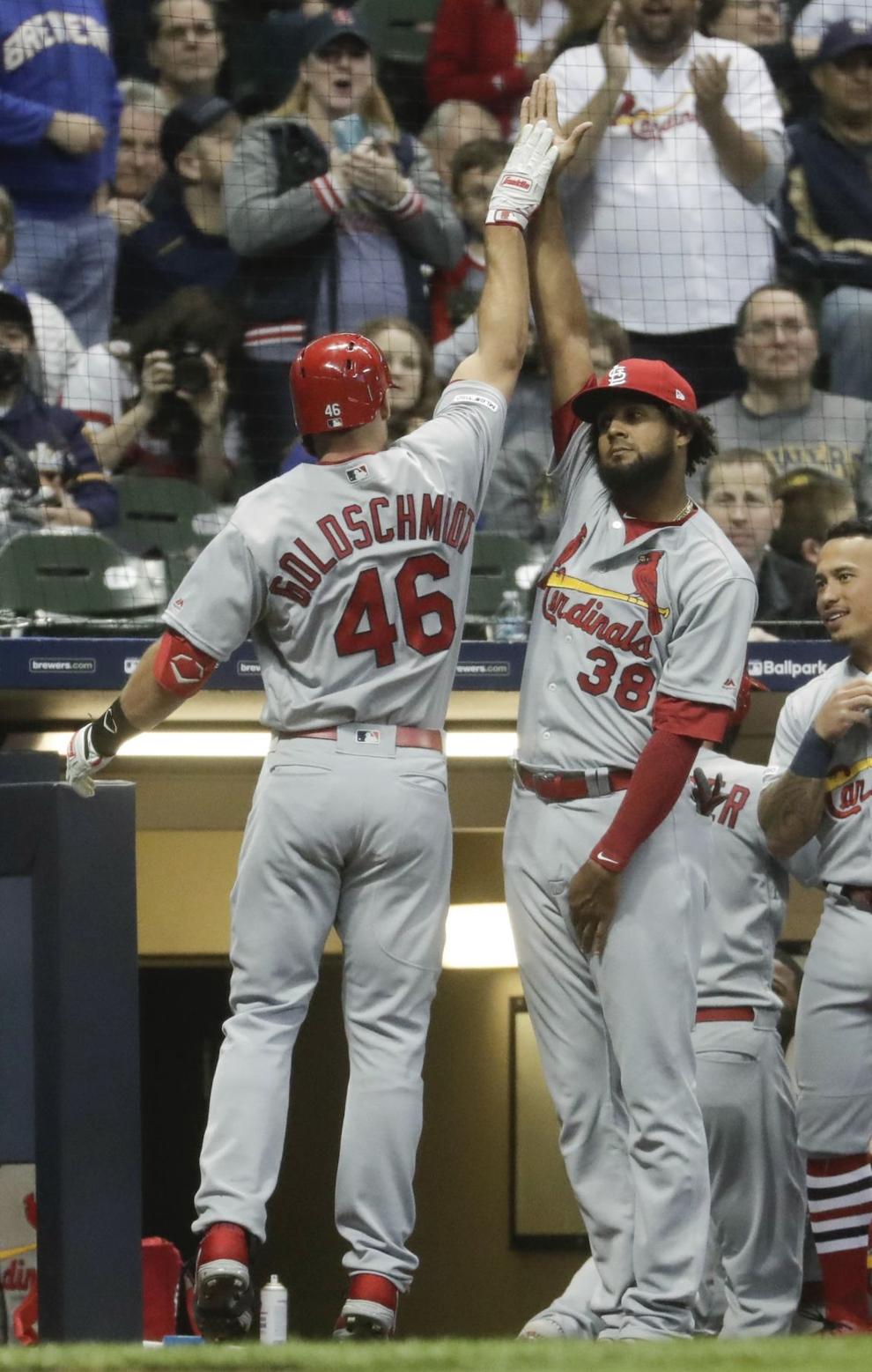 Cardinals Brewers Baseball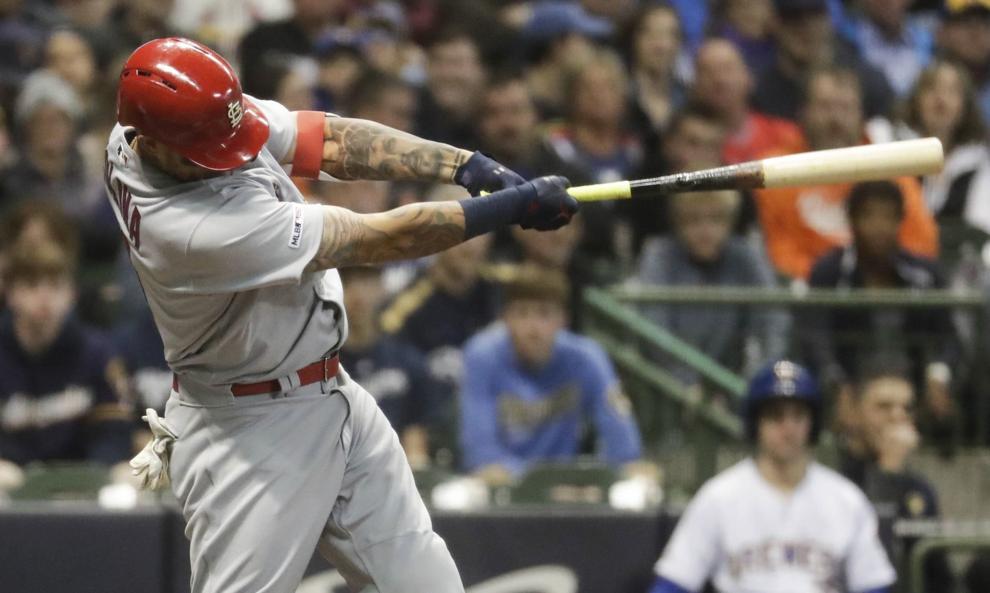 Cardinals Brewers Baseball
Cardinals Brewers Baseball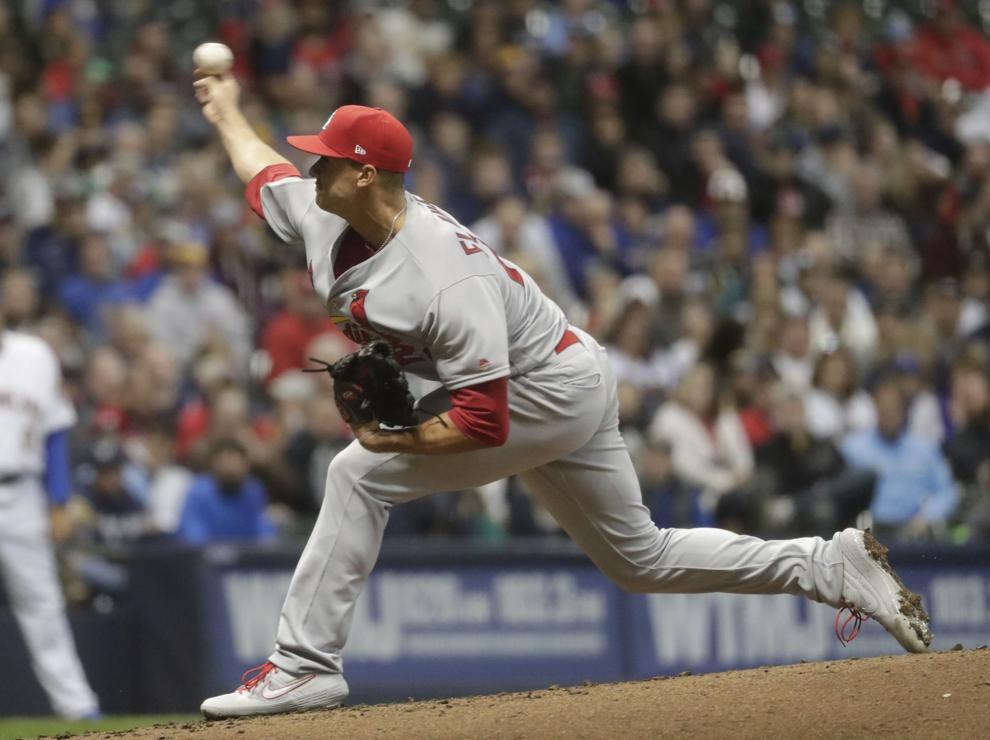 Cardinals Brewers Baseball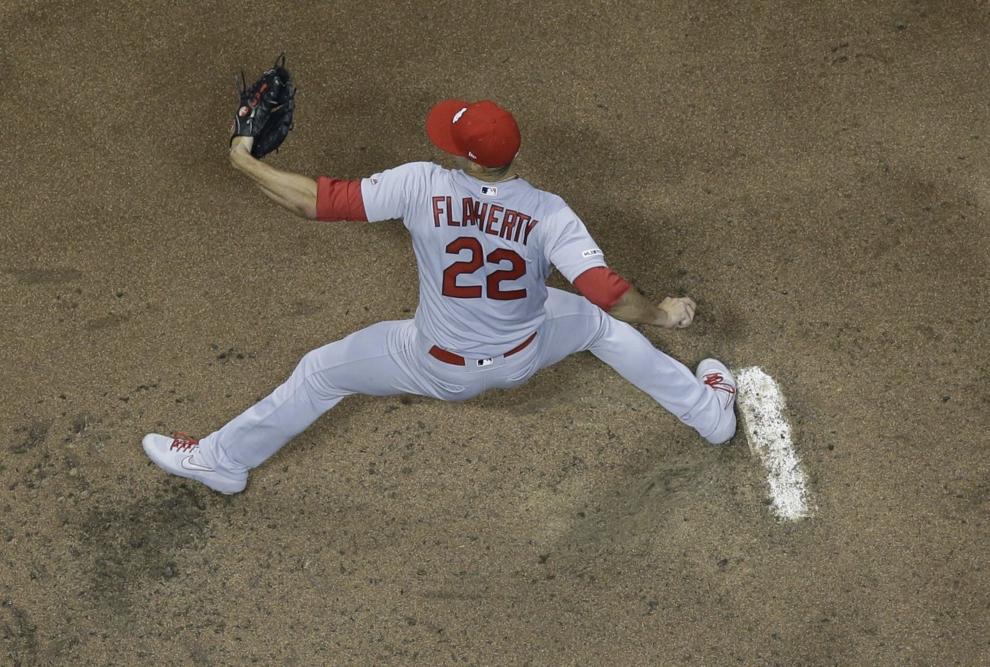 Cardinals Brewers Baseball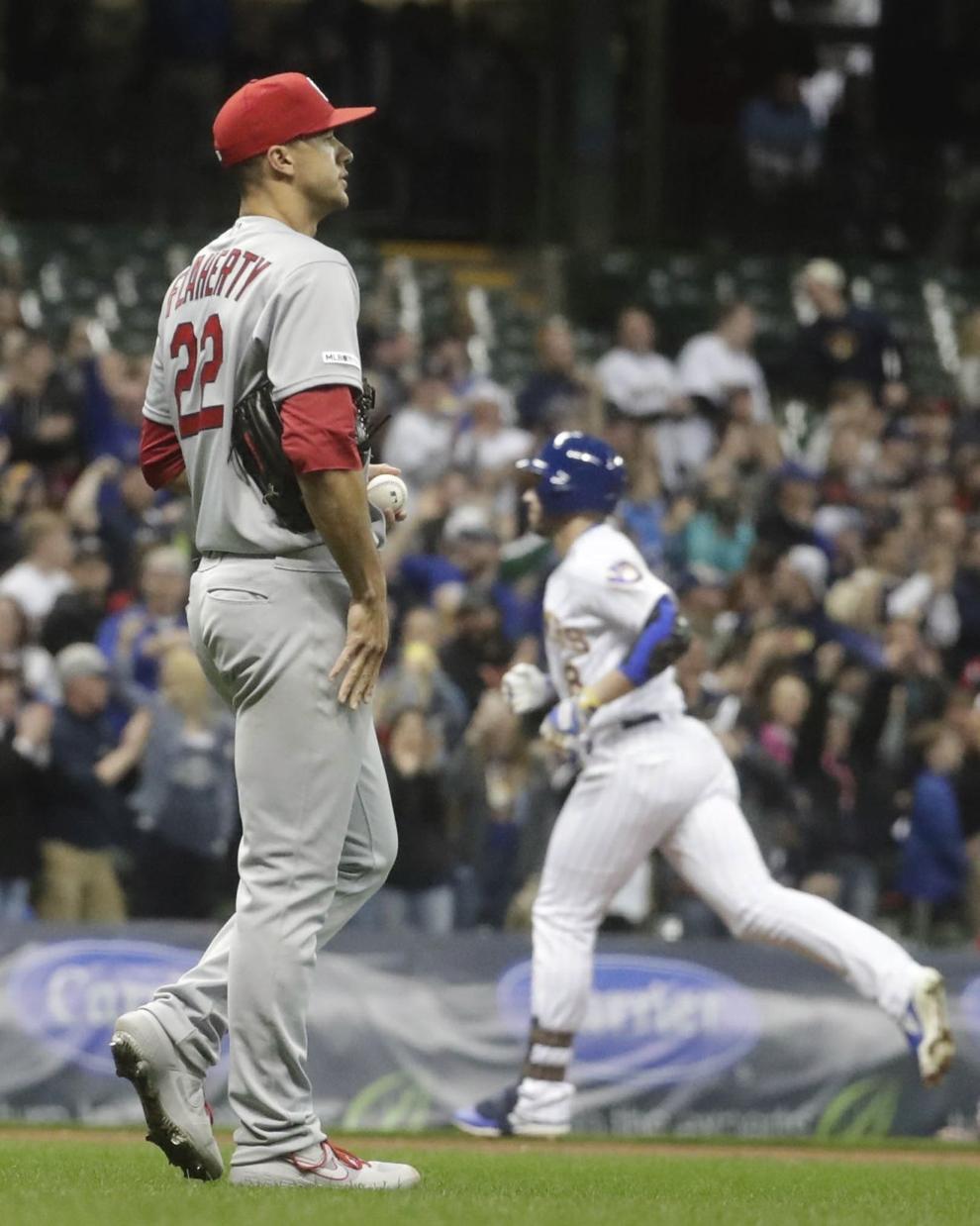 Cardinals Brewers Baseball
Cardinals Brewers Baseball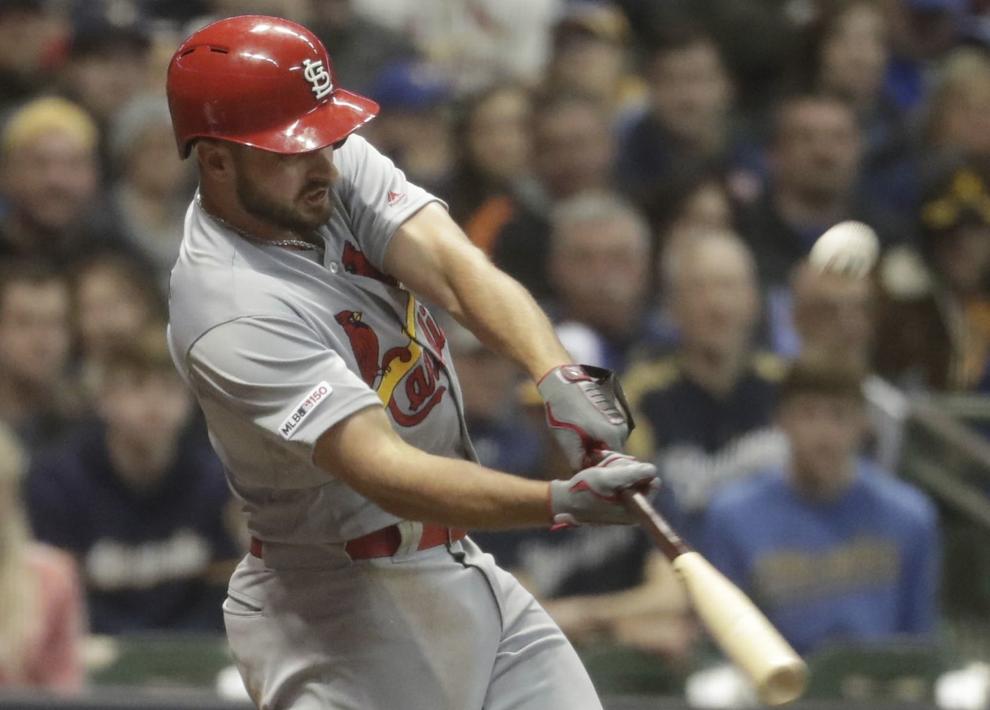 Cardinals Brewers Baseball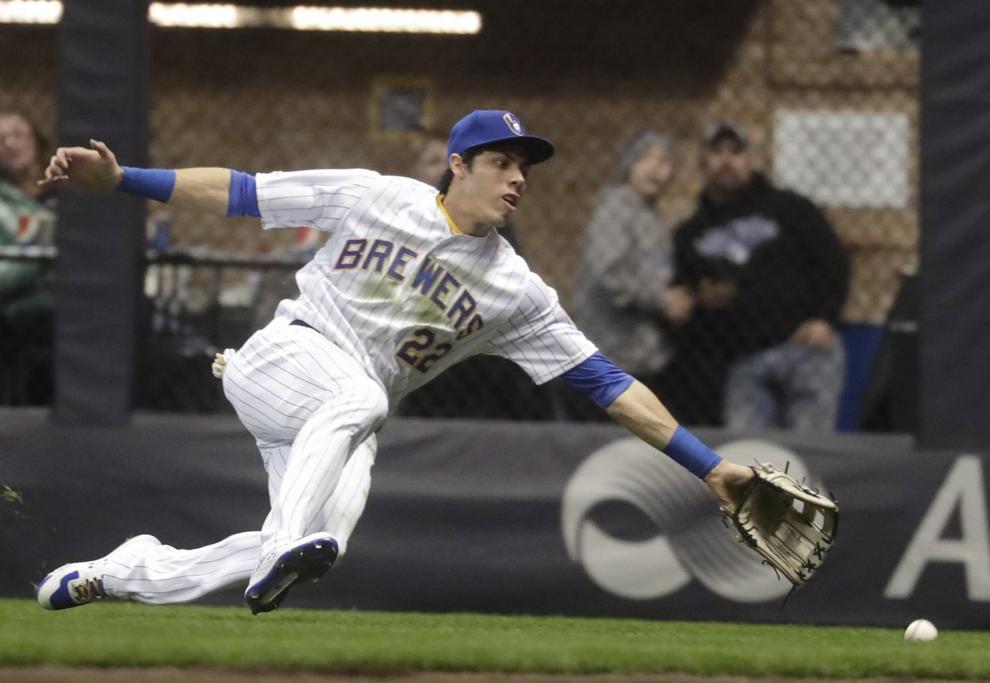 Cardinals Brewers Baseball
Cardinals Brewers Baseball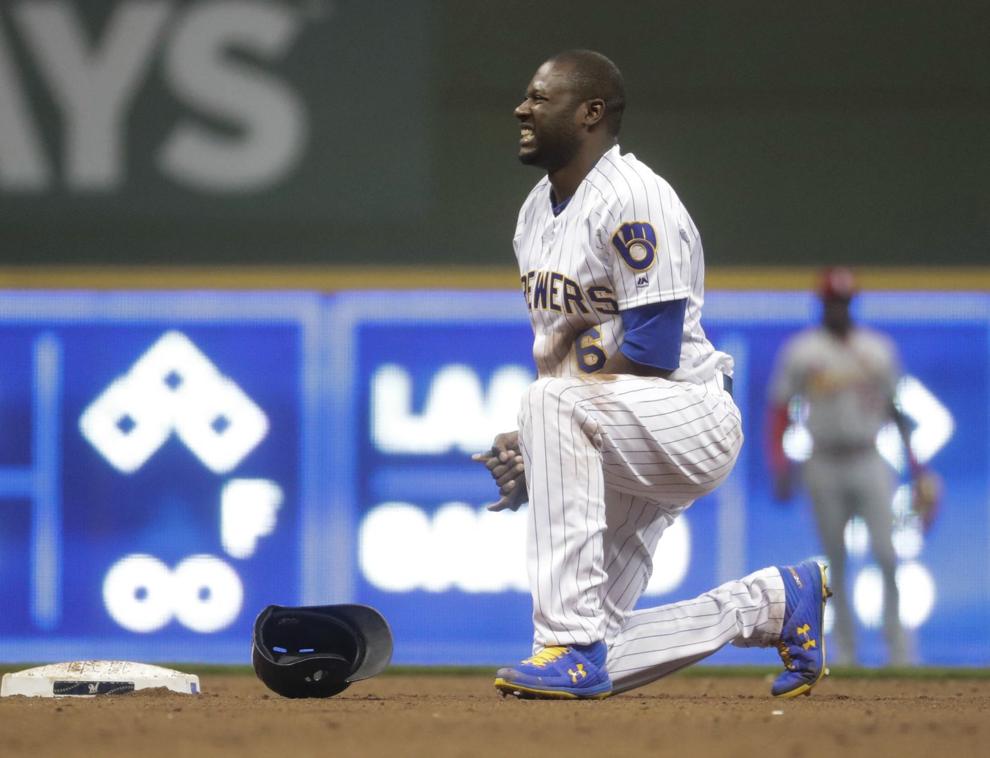 Cardinals Brewers Baseball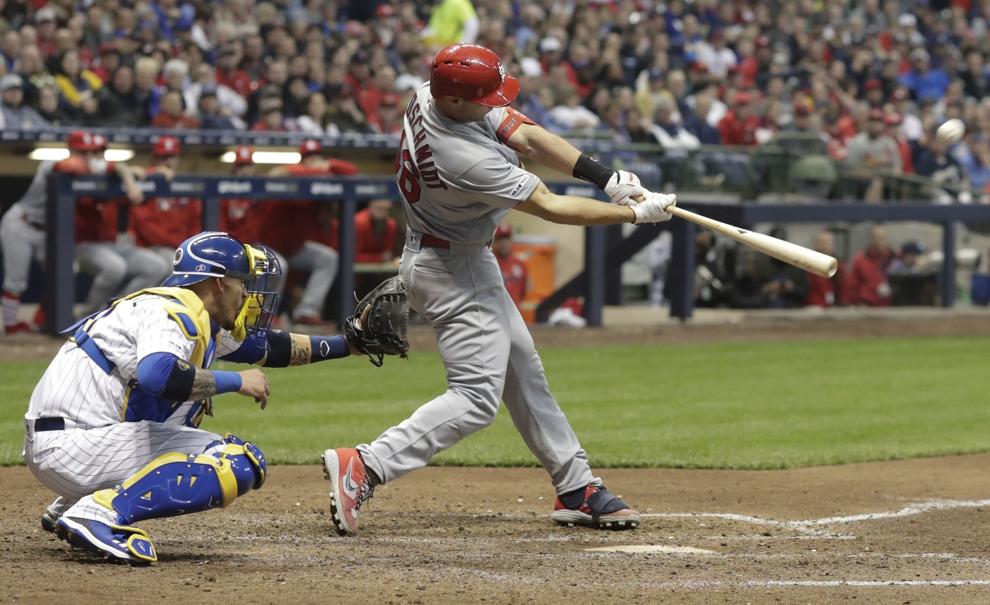 Cardinals Brewers Baseball