It was supposed to be a milestone accomplishment for Dan McLaughlin, his silver anniversary season behind the microphone to do Cardinals television play-by-play.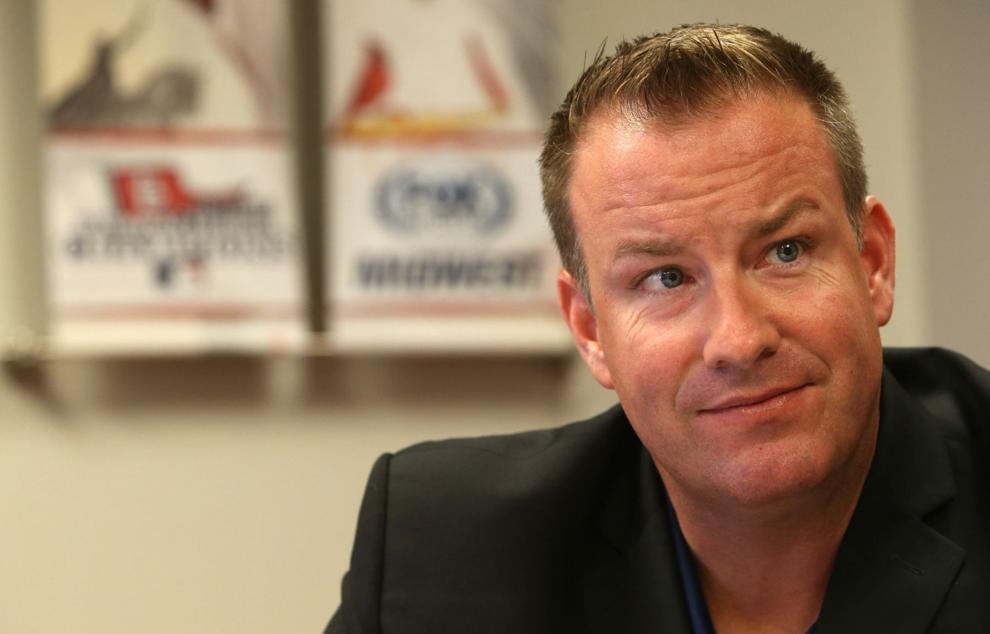 But 2023 will not be his 25th year in that role, what would have been his 26th season overall working on Cards telecasts on what now is Bally Sports Midwest.
McLaughlin, who was arrested Dec. 4 for driving while intoxicated for the third time — this one a felony charge as a "persistent" offender — is leaving by mutual decision, McLaughlin, BSM and Cardinals officials said Thursday.  
"Dan McLaughlin will not return as the Cardinals television play-by-play announcer on Bally Sports Midwest," the team and telecaster said in a joint statement. "Dan has been the voice of memorable Cardinals moments for 24 years. We thank him for his contributions to Cardinals baseball, to Cardinals fans and for his many charitable efforts."
McLaughlin has worked for the ballclub under a deal separate from his Bally Sports Midwest arrangement.
He issued his own statement about the situation.
"I have spent the last several days reflecting on my steps towards addressing my health and the well-being of my family and me," he said. "I have come to the conclusion that my sole focus needs to be on my recovery, which I have started, and that of my wife and (four) children.
"As a result, I am stepping away from my duties at Bally Sports Midwest," he added. "I thank all of the people of Bally for their support throughout the years and wish them the best. As I move forward, I please ask for your patience and your privacy. Thank you. God Bless."
He said he would have no additional comments.
He previously had been suspended through December from St. Louis University men's basketball telecasts shown on BSM. It now has been determined that he will not return to that role, either. Scott Warmann, who filled in last week, will have the remainder of that schedule.
McLaughlin barely kept his job after the second arrest, in 2011 and 13 months after his first incident. He knew he was lucky to have survived and said he understood he could not make another major misstep.
"This is as last-chance as it gets, absolutely," he said then.
Jack Donovan, general manager of Bally Sports Midwest, also was McLaughlin's boss when he had his previous arrests. Donovan was instrumental in the announcer returning both times, and after the second one said, "It's been made clear it's a very serious issue."
Donovan was unavailable for comment Thursday.
Last week, when the latest incident became public, McLaughlin said he was "deeply remorseful" for his actions.
"No excuses," McLaughlin told the Post-Dispatch. "I'm dealing with this and seeking the treatment that I need." 
His next court hearing over his most recent charge, stemming from his arrest on Dec. 4 in Creve Coeur, is set for Feb. 7 at the St. Louis County Justice Center.
McLaughlin, 48, had a rapid rise in the sportscasting business, going from an intern at KMOX (1120 AM) in the 1990s to working on the Cards pregame TV show for a season before moving into the booth on a limited basis in 1999, then becoming the club's sole television play-by-play broadcaster seven years ago.
It is possible McLaughlin could be back with BSM or the ballclub in some capacity down the line. However, a Bally Sports Midwest spokesperson said a nationwide search will take place to find a replacement for him in the booth.
---