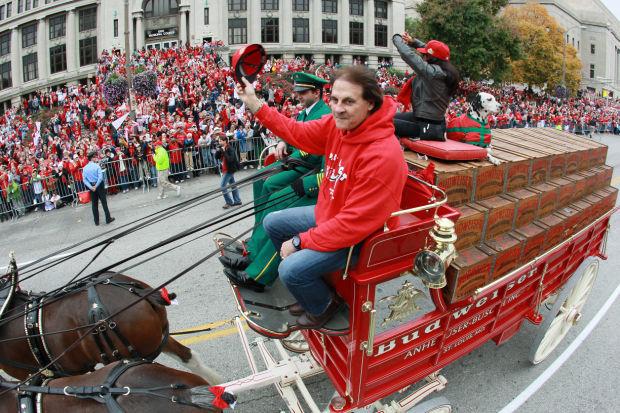 BY RICK HUMMEL • Post-Dispatch Baseball Writer
First, if not foremost, is the fact that the Cardinals didn't have a losing record in any of the 10 years of the decade from 2010-19. Only the New York Yankees among other big-league teams can say that.
The Cardinals won 178 games more than they lost in those 10 years, meaning their average record roughly was 90-72. There were two World Series appearances — one win and one loss.
There were two notable players who wore the birds on the bat in every year of that decade — Yadier Molina and Adam Wainwright. They will start the next decade sporting the same livery.
The club had only three managers in that time, and Tony La Russa, Mike Matheny and Mike Shildt all guided their teams to at least the National League Championship Series. And there was one homegrown Hall of Famer in catcher Ted Simmons, who got the call to the Hall this month.
Here's a look at the top 10 Cardinals stories of the decade: