As he considered how an approach that worked so well to produce RBIs last season had betrayed him this season, Cardinals shortstop Paul DeJong suggested before he could start collecting hits with runners in scoring position he had to learn to walk.
That almost happened early Tuesday.
Anchored by a .207 average this season with runners in scoring position, DeJong drew a bases-loaded opportunity in the third inning against Washington, and sure enough lefty Patrick Corbin teased him with three pitches out of the zone. Ahead in the count 3-0, DeJong swung at the next pitch and grounded up the middle for an error that tied the game 1-1. It goes as an empty at-bat with no RBI. It wasn't a walk. But it was a step.
"It's more about my anxiety to get the job done as opposed to the actual pitch sequences," DeJong said before Tuesday's game. "I've been coming out of my zone, especially with (first) base open. It's just frustrating when I chase bad pitches and don't get the job done. Last year I was more aggressive and it worked. For me, this year, I've been just as aggressive and it's been productive. The pitcher is throwing less strikes, less strikes for damage."
DeJong's experience is not isolated as the Cardinals' hitting with runners in scoring position is one of the speed bumps that jar them from a more consistent offense.
As a lineup, the Cardinals have the third-lowest slugging percentage in baseball with runners in scoring position (.402), and the team's .750 on-base-plus-slugging percentage in those spots is the second worst in the NL. Only Miami's .709 is worse.
DeJong is one of three Cardinals with more than 60 RISP at-bats and an average less than .220. Those numbers contrast with their success in the sliver of the game considered "late and close." The Cardinals' 26 homers "late" and with "close" scores are the third-best in the NL, and their .460 slugging percentage is the third-best in the league, just behind Washington's .461. DeJong is hitting .294 with a .944 OPS in 51 "late and close" at-bats.
"One thing I appreciate about our guys is our guys want that at-bat and our guys look to slow it down," manager Mike Shildt said. "Some guys are more intuitive at it and some guys learn it. There's a learning curve to it, and what it means to slow something down and be in the moment and understand what's going on and how to keep your mental approach and physical being."
Asked if steadying that RISP work would bring consistency to the lineup, Shildt nodded: "I don't think there's any question about that."
A year ago, DeJong hit .288 with runners in scoring position and slugged .523. His six home runs in that spot were the most for the Cardinals despite him having 40 fewer at-bats with runners in scoring position than the team's leader. This season, he's reset the shortstop record for homers in a season, at 27, and yet only one of them has come with runners in scoring position. He called that extreme "weird" — but also an example of what he's groping for.
He doesn't have to homer to deliver.
"It's more about passing the baton and trust that the guy behind me can do it," DeJong said. "I can go up there and be more patient and more honed-in on the middle part of the strike zone and trusting if he's going to expand on the zone, I'll let him. I'll take the walk."
DeJONG PAYS JACK FOR BUSTED MAC
He broke it, so he bought it.
The large, lighted "M" that used to be affixed to the "BIG MAC LAND" above left field at Busch Stadium was in the back of DeJong's car Tuesday after the shortstop paid $22,000 to purchase the light he busted with a home run earlier this season. The money was split $11,000 each between Cardinals Care and the Ronald McDonald House Charities, and DeJong visited a Ronald McDonald House in the Central West End on Tuesday with the "M" before he took it— and eventually up to his extended family's home in Wisconsin.
"It's cool to see the dust and the dirt on it — it's definitely the authentic one," DeJong said. "I know all of my family members up there are already planning a tour. Kind of like the Stanley Cup. Have to find a restoration expert or maybe one of my uncles can figure out how to get it working again because it would be cool to see it lit up."
DeJong has used shattering the "M" and any of the McDonald's promotions that have followed as a doorway into being active with charities — something he's sought to add to his game this season as part of his commitment to St. Louis. Buying the "M" and splitting the money between charities was the brainchild of DeJong's agent, Burton Rocks, and his mother, Andrea DeJong. For Rocks, who spent time hospitalized as a child, "the amount of joy Paul, Ronald McDonald House, and the Cardinals will be bringing to kids is immeasurable," he said. Paul DeJong learned during his visit about the need for volunteer chefs and said his next visit there he wants to "put his cooking to a test."
The "M" has remained missing like a front tooth from the sign since DeJong's homer. One reason: The entire sign is likely to be replaced and the other letters possibly auctioned off.
"Have to snag another one, if I can," DeJong said.
PLAYOFF TICKETS FOR SALE
Tickets for the Cardinals' potential home games in the National League division series and the NL Wild Card game will go on sale Thursday at noon St. Louis time. The wild-card play-in game will be held Oct. 1, pending any necessary tiebreakers, and the team in the NL that does not win a division but has the best record will host the one-game playoff. The NLDS is scheduled to go from Oct. 3-9. The tickets will be available online at Cardinals.com and via phone, at (314) 345-9000. Fans who wish to have early access to the 2019 postseason tickets can place a deposit on 2020 season tickets in the coming days. Ticket plans for the subsequent rounds of the playoffs will be announced later, the team announced.
WIETERS, ETC.
Matt Wieters (torn calf) was cleared by the medical staff and available Tuesday as needed. He becomes the Cardinals' second lefthanded hitter off the bench along with Matt Carpenter. … With the Cardinals opting to remove top prospect Dylan Carlson from the Arizona Fall League and focus instead on offseason preparation to win a job in the majors in 2020, the team placed Conner Capel in the invitation-only league. Capel, 22, hit .248/.296/.388 in 106 games this past summer, including a .433 average in 30 at-bats at Class AAA Memphis. The AFL begins play Wednesday. … The Cardinals players continued voting Tuesday on the players' choice awards that include Comeback Player of the Year and other post-season honors. … The Cardinals took their official 2019 team photo Tuesday. The photo included the players currently with the team – inactive or active – and the training and coaching staff.
St. Louis Cardinals V Washington Nationals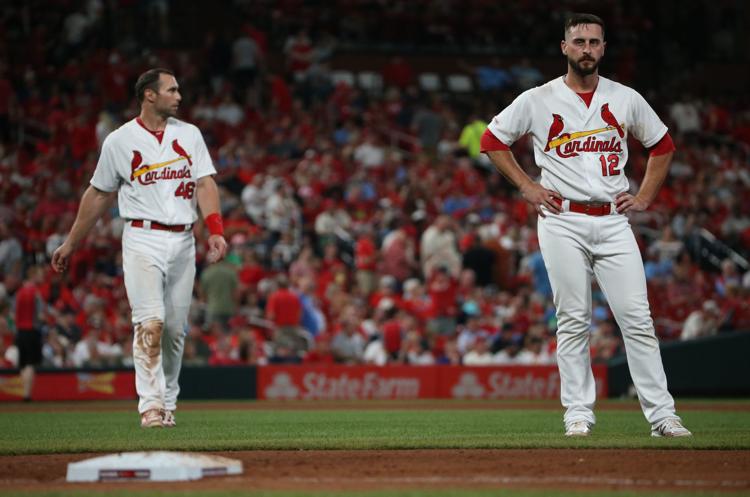 St. Louis Cardinals V Washington Nationals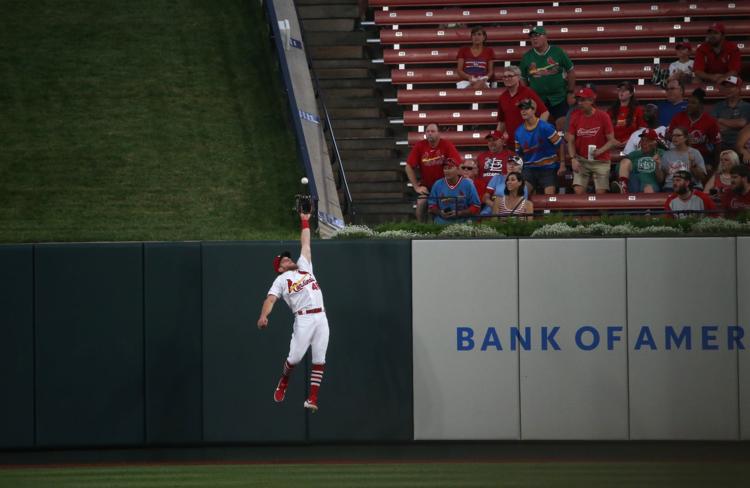 St. Louis Cardinals V Washington Nationals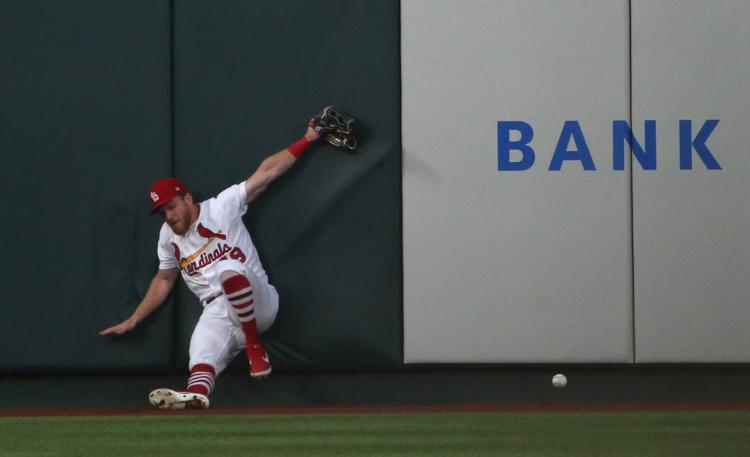 St. Louis Cardinals V Washington Nationals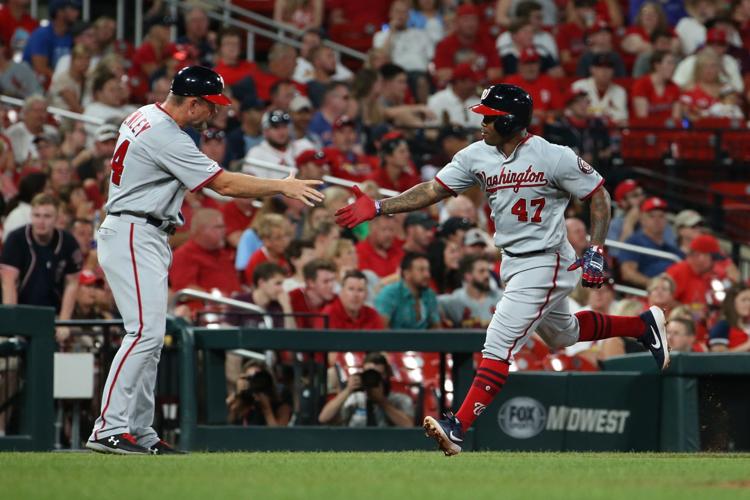 St. Louis Cardinals V Washington Nationals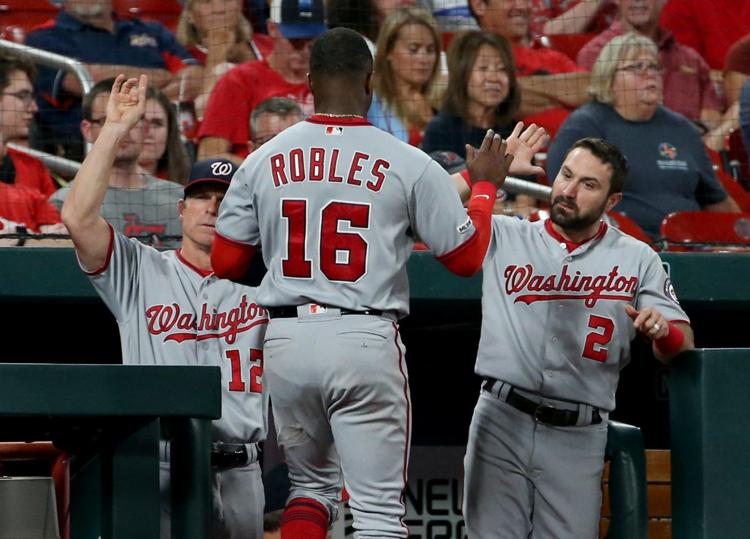 St. Louis Cardinals V Washington Nationals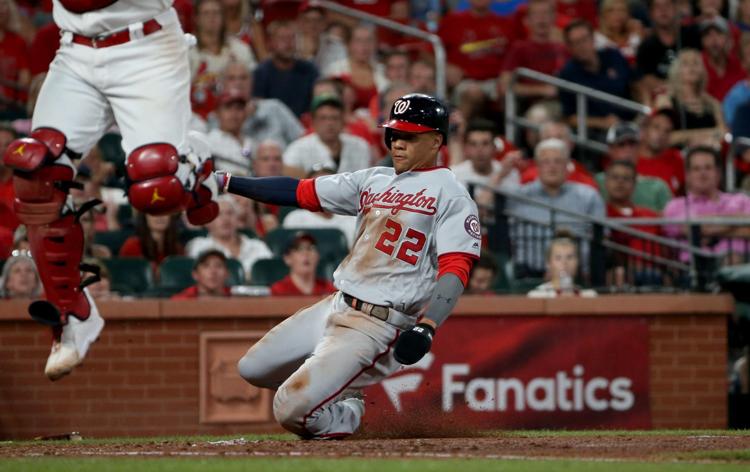 St. Louis Cardinals V Washington Nationals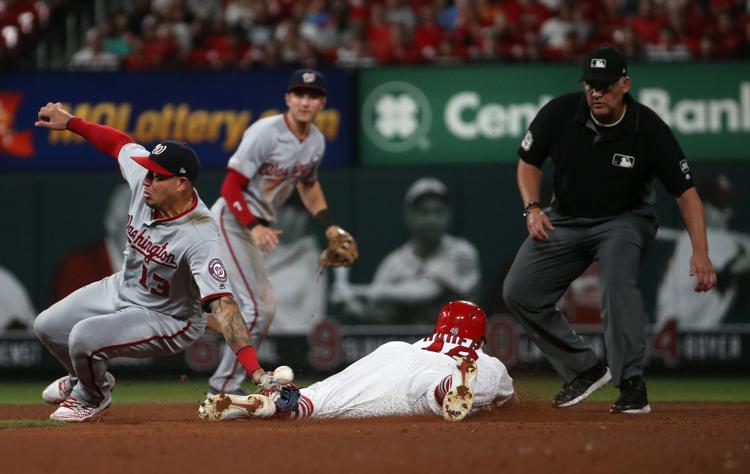 St. Louis Cardinals V Washington Nationals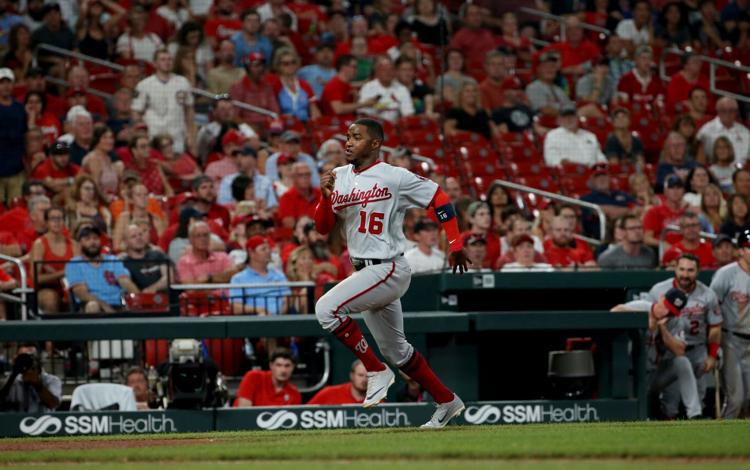 St. Louis Cardinals V Washington Nationals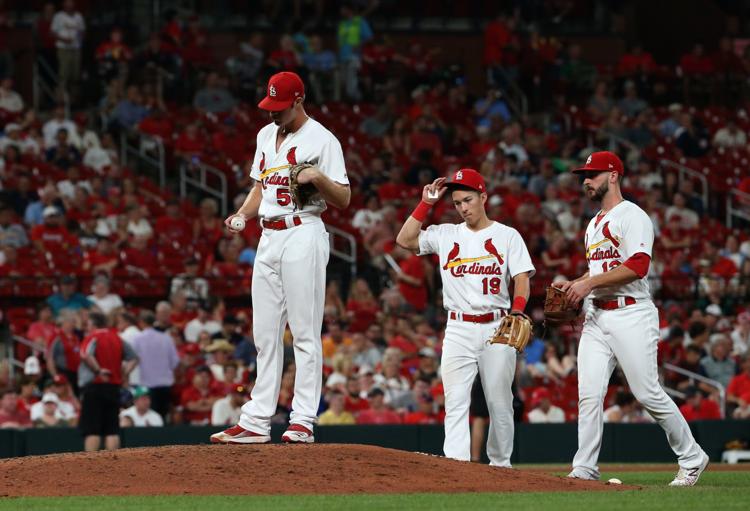 St. Louis Cardinals V Washington Nationals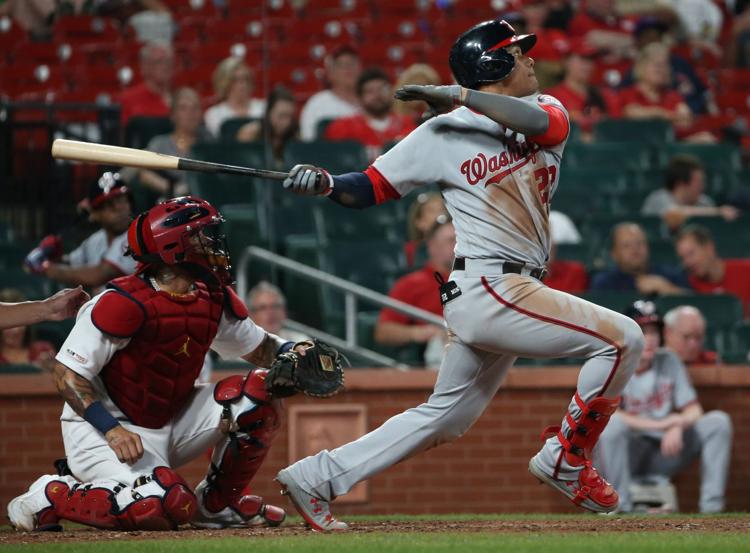 St. Louis Cardinals V Washington Nationals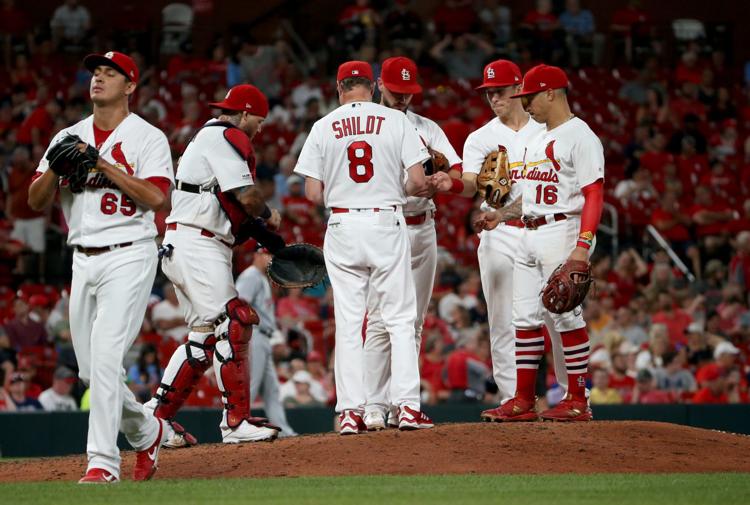 St. Louis Cardinals V Washington Nationals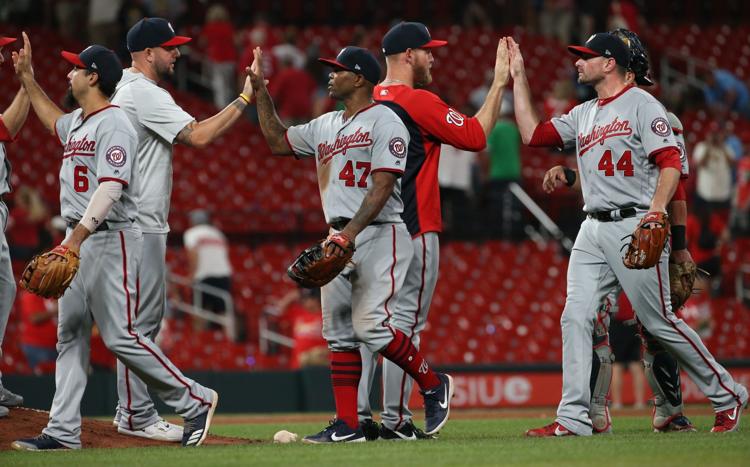 St. Louis Cardinals V Washington Nationals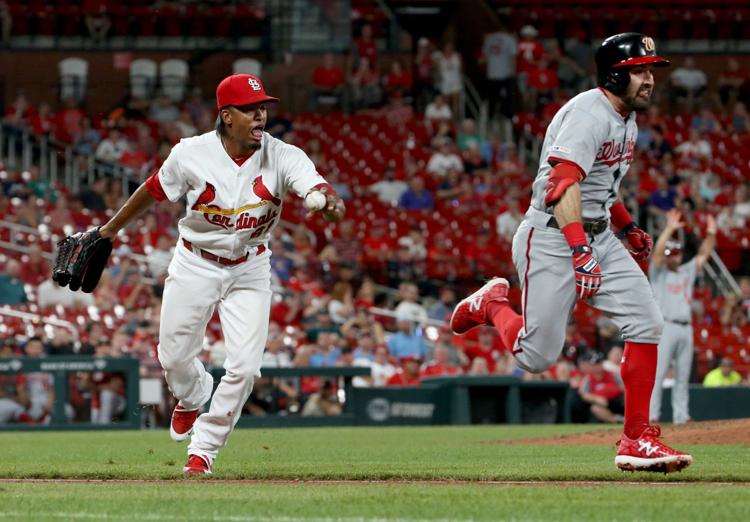 St. Louis Cardinals V Washington Nationals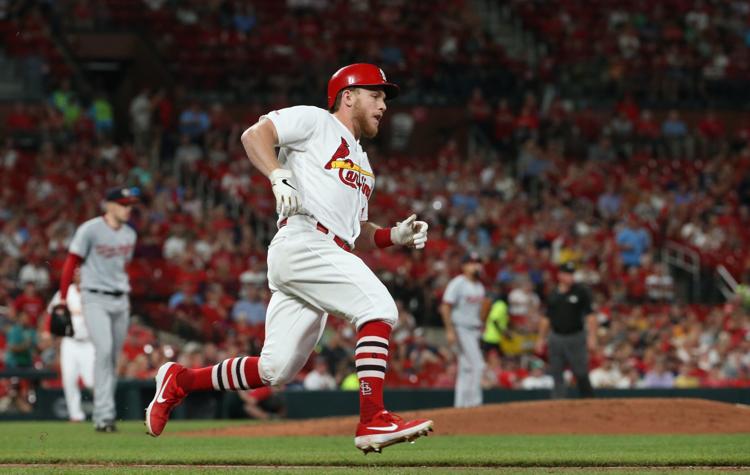 St. Louis Cardinals V Washington Nationals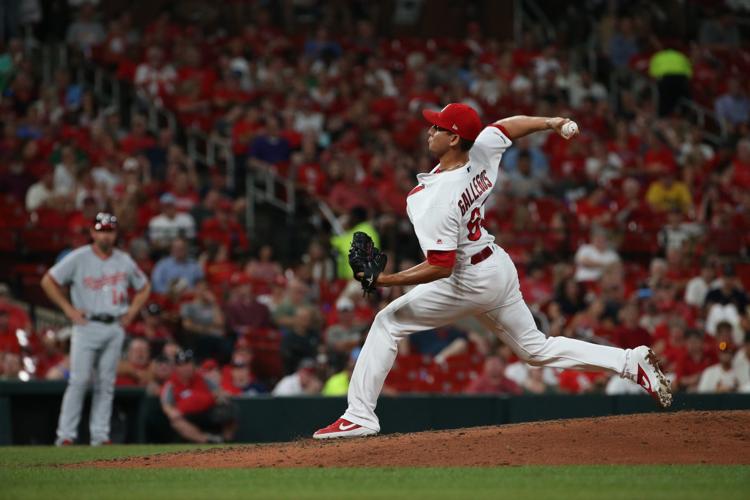 St. Louis Cardinals V Washington Nationals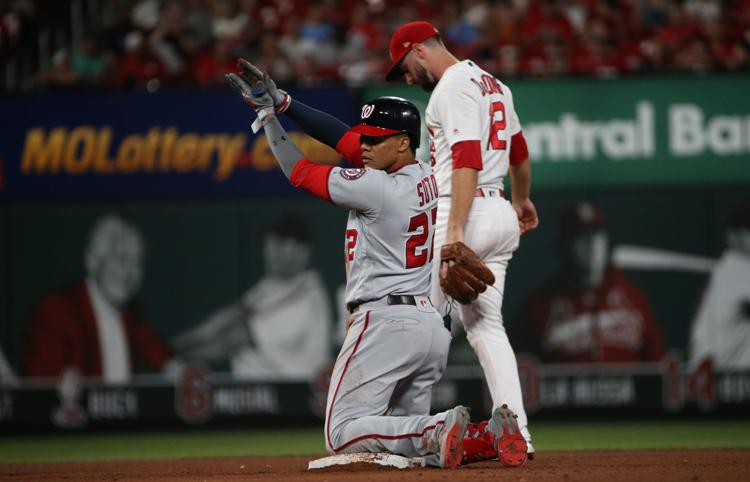 St. Louis Cardinals V Washington Nationals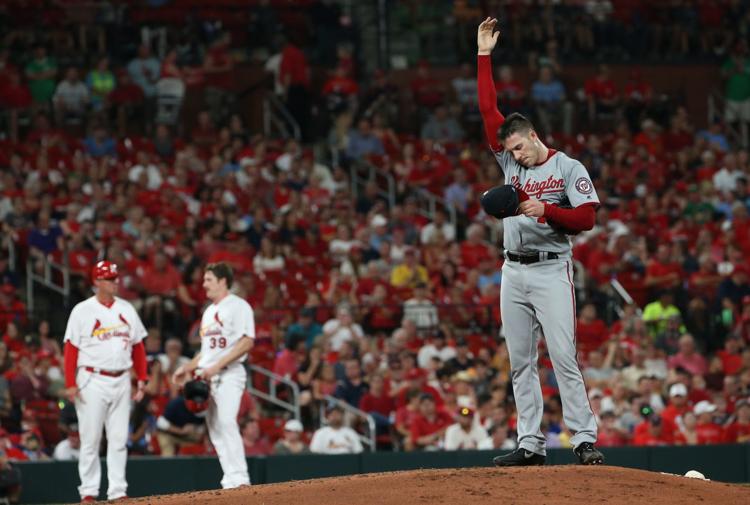 St. Louis Cardinals V Washington Nationals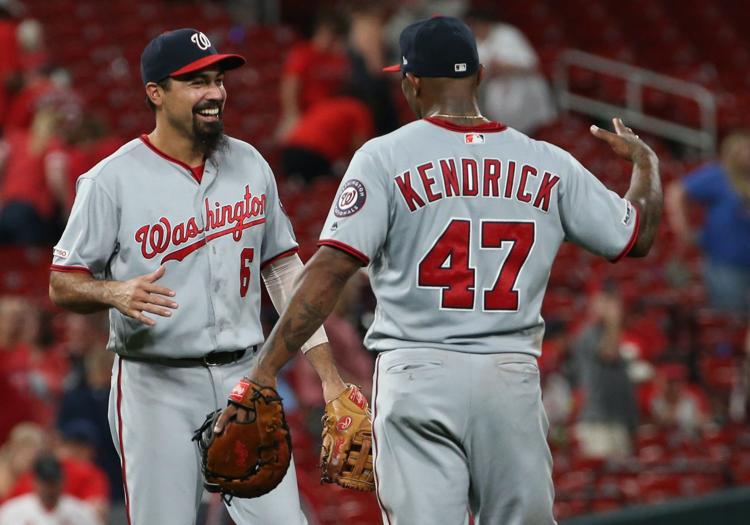 St. Louis Cardinals V Washington Nationals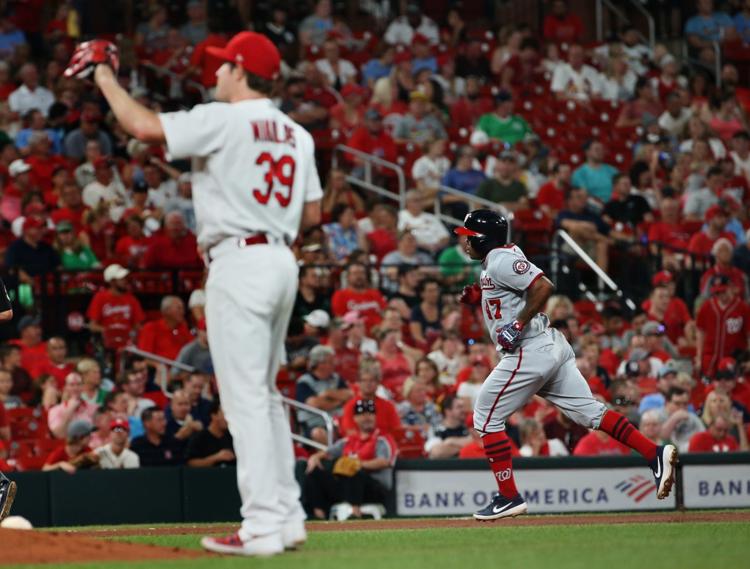 St. Louis Cardinals V Washington Nationals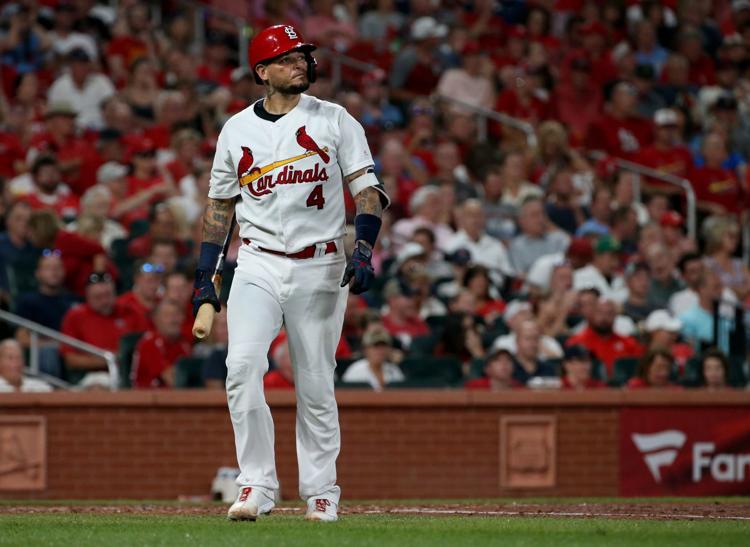 St. Louis Cardinals V Washington Nationals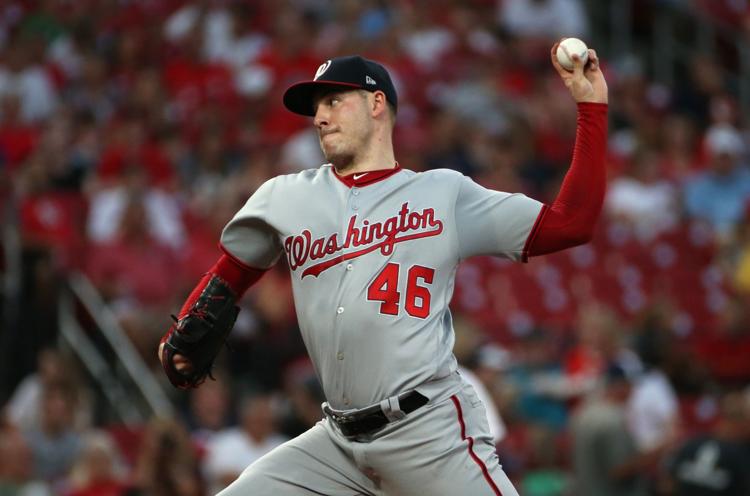 St. Louis Cardinals V Washington Nationals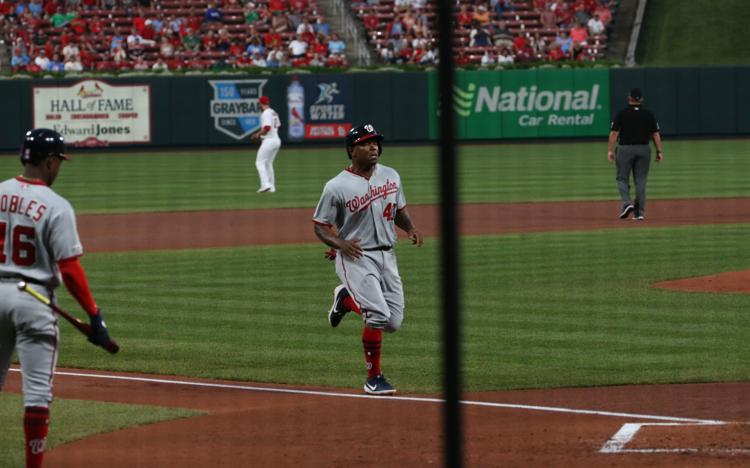 St. Louis Cardinals V Washington Nationals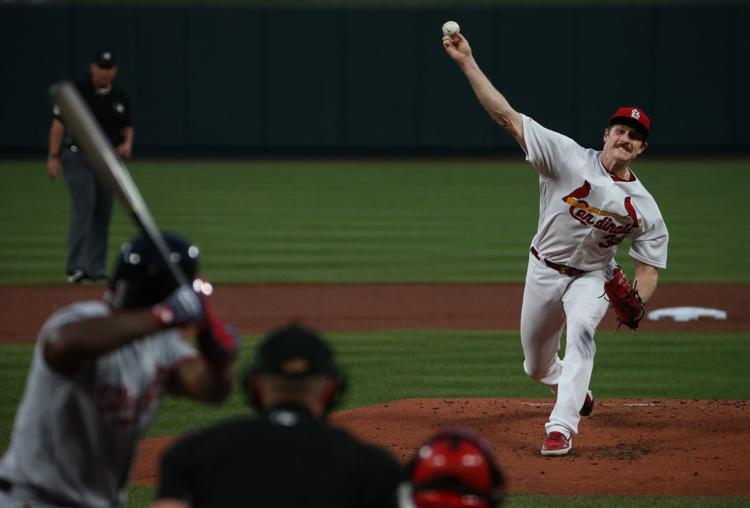 St. Louis Cardinals V Washington Nationals