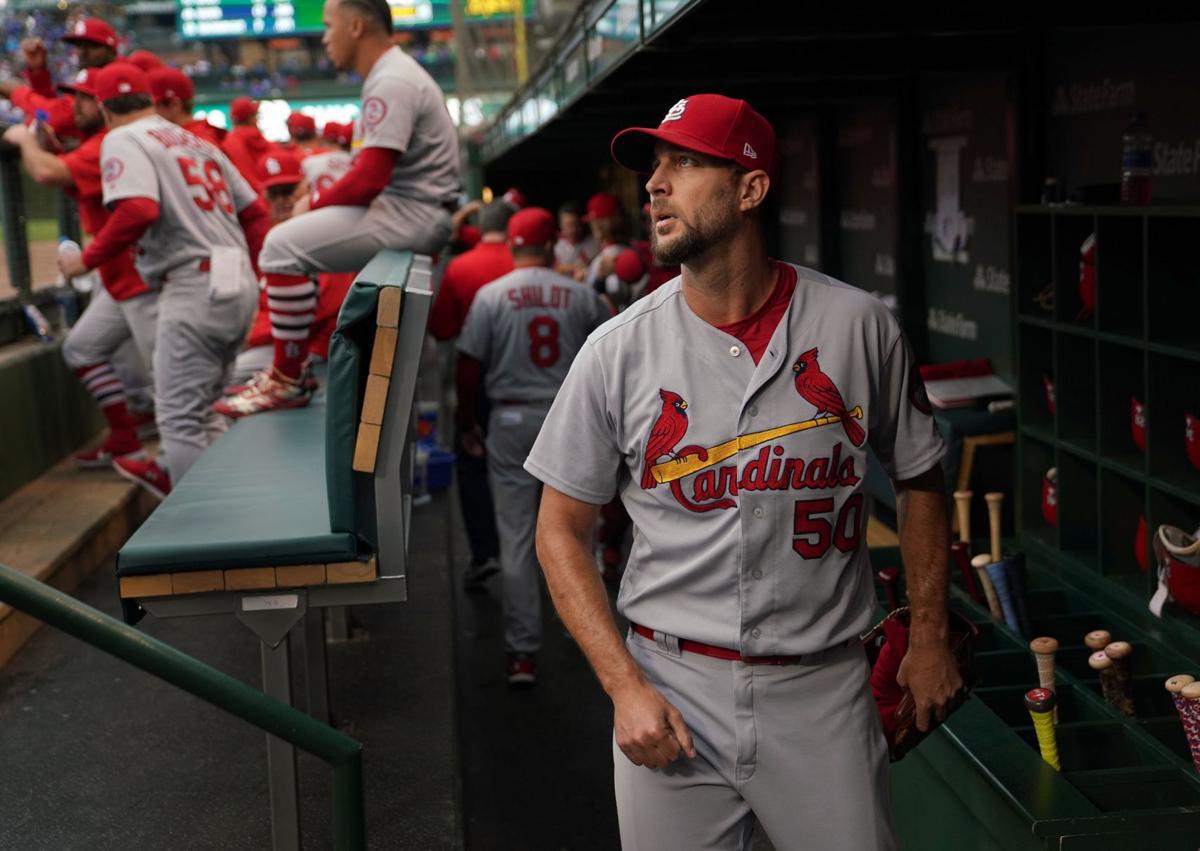 The inning was not without its welts. The first three batters reached base, two scored, one on an error, and by the end the Cubs were on their way toward a victory in the final week of the season.
Yet captured within the play by play of that first inning on Sept. 28 were three strikeouts and a pitch Adam Wainwright was still grinning about this week as he spoke to his wife, Jenny.
Cubs infielder Javier Baez, who led the National League in RBIs, had a chance to break the inning open and, possibly, eject Wainwright from his final start of 2018. Baez fouled off a curveball to keep the count at 2-2. Wainwright turned to his sinker and wanted to drive it to the third-base side of home plate, hard and in on Baez. It's a pitch he had abandoned in recent seasons — forced to try to reach that side of the plate with his four-seam fastball because of a grumpy right elbow.
Wainwright let loose a 91.1 mph sinker.
Baez let loose a swing, flinched — and missed.
"Whole new avenues are back in play that I haven't been able to do in years," Wainwright said Friday. "I left that inning with all kinds of moxie because I had been able to make a pitch that I haven't had in years.
"You can only fake so much, like giving the hitter a scowl to buy yourself a second, but when the ball comes out of your hand, there's no disguising the truth," Wainwright added. "I left this season, I left that last start feeling motivated and feeling better than I have in a long time."
Wainwright recalled that pitch and its sensation Thursday as he talked with his wife shortly before gathering their four daughters and heading to the Blues game. A few hours earlier the Cardinals announced an agreement that would bring him back for 2019. The new contract, which has a smaller base salary and is built around incentives, comes only after pitches like the sinker and starts like he had in September. It also concludes a four-week stretch that Wainwright acknowledges began with no promise he would pitch again after 2018 and finished with a new arm swing and two resolutions about his career.
And the end shouldn't happen anywhere other than St. Louis.
"I'm going to treat every year from here like it's my last and go year to year," Wainwright said. "I'm going to have a great time and maybe a year from now we're having the same conversation or we're having a retirement conversation. I wanted to do all I could to keep the door open with St. Louis. I was trying not to think about the possibility of going somewhere else. I didn't want to go anywhere else."
At the Blues game Thursday night, Wainwright received a standing ovation from the crowd, which he said moved his daughters. He was aware of caustic responses on social media to his return and wondered why no one had flexed their "Twitter muscles" in person.
During his phone interview from his home in St. Louis, Wainwright joked Friday that if the Cardinals didn't want him he'd try to find a "beer ball league or something" to play. So acute was his ache to compete again that he had to find something for next spring.
It was far different from three months earlier, when all he had was an ache.
Wainwright injured his hamstring coming out of spring training and started the year on the disabled list. Three starts and 15 2/3 innings into the year, he was back on the DL when his right elbow stirred again with discomfort. When he returned a month later to start in San Diego, the joint caused such limitations that his velocity plummeted – and results with it. For several years, he's had deep bone bruises in his right, surgically-rebuilt elbow, and while he could get through a few starts and a few innings in those starts the bruise would eventually win. Wainwright and the Cardinals mapped out a lengthy rest – the longest of his career that did not involve a reconstructive surgery – and eyed August as his possible return.
Wainwright disclosed Friday that when the Cardinals came to him to begin his rehab assignment, the team's head trainer asked what "realistically" the righthander could do.
"I can pitch one inning every couple of days," Wainwright said he told them. "I knew that was not what they needed. I knew that was not what they were hoping to hear. But that's what I had."
Wainwright's early rehab appearances and the Cardinals' trepidation with their veteran's timetable reflected this shared uncertainty. Things changed, Wainwright said, after he threw 20 pitches in a backlot appearance against rookie-level hitters. He landed 16 of those pitches for strikes. Two were put in play. One eyebrow was raised. Not only because of the results but because his elbow didn't have its nagging soreness and his pitches their sagging verve. Another rehab appearance went as well, and "at no point did I have the fizzle," he said.
He called the Cardinals' training staff in St. Louis and asked if he could try to push himself through three innings, maybe four. A new schedule was set — but first he'd get the extended work in the bullpen after throwing an inning or two in the game.
As September neared, Wainwright spoke with pitching coach Mike Maddux and asked him what the pitching staff needed. The young pitchers were starting to tire, their schedules massaged to save innings or steal extra rest, and Michael Wacha would not return as the needed reinforcement. Maddux suggested Wainwright build for as many innings as he could, because the team could them – three at time, four, six every five days, whatever.
"My thoughts and my prayers were whatever this team needs, whatever that is, let me do that," Wainwright said. He did not allow a run during his rehab assignment. "And I mean this, I couldn't stop smiling. I walked off the mound so ready for the next inning that I was like a Cheshire cat."
At some point early in his rehab, the grinding in his elbow became so familiar and so frustrating that Wainwright exaggerated his arm swing. He made it lower, deeper, and less point to point. As he progressed through August, he realized that adjustment had alleviated the stress on his elbow and given the bruises time to heal without aggravation. He could get his arm to extend, to maintain its strength, and to deliver pitches like the sinker to Baez.
The Cardinals had data on the spin rate of these pitches, their break, and, of course, their velocity, and that gave them an analytic model that matched Wainwright's description of how he felt. As both sides expressed interest in his return, Wainwright made it clear he understood the contract would pay him based on four starts in September and not four top-three Cy Young finishes or the previous 14 seasons or 148 wins.
Specifics of Wainwright's new contract have not been disclosed in part because the deal will be filed and finalized after the World Series ends, as free agency opens. By rule, players who are on a team's roster cannot sign for less than a 20 percent pay cut, so Wainwright must become a free agent before the deal can be complete.
The potential value of the contract is significantly less than the $19.5 million yearly salary Wainwright had in his recent deal.
"I've got some carrots I can reach for, and the better I can pitch, the more I can pitch, the more I can give, the more I can give back," Wainwright said. "I feel like it's a fresh start. I know how that sounds coming from a 37-year-old pitcher who has been through several contracts, injuries, up and down, and I've been through a lot. But that's how it feels. For the first time in a while, I have health. It gave me such satisfaction and such joy to be on the mound competing again, I don't think I could have walked away."
---
20. Ted Simmons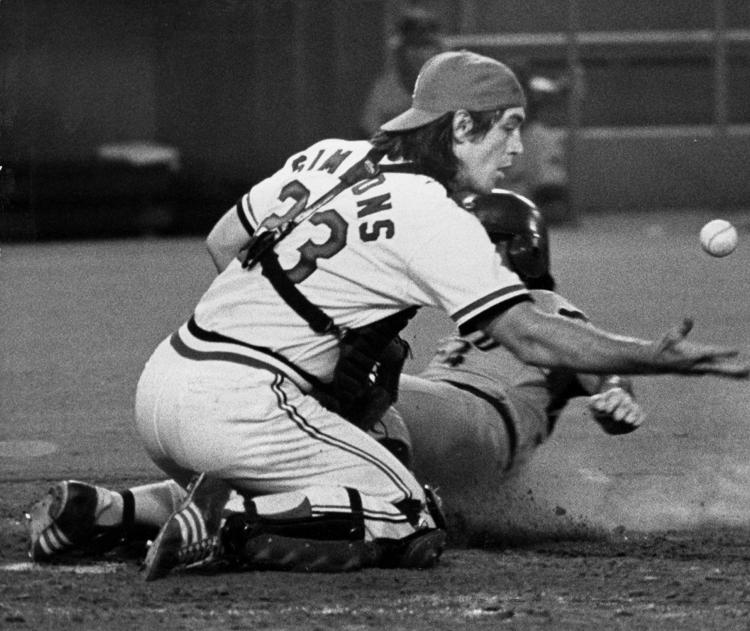 Years as a Cardinal: 1968-80
Career WAR: 50.3 (301st overall)
Top WAR Year: 1973, 1978 (5.5)
Simba's career with the Cardinals took off in 1971, his age-21 season. He hit for a .304 average, and finished 16th in MVP voting. Two years later, Simmons earned a 5.5 WAR, a career-high (along with his 5.5 WAR in 1978). The eight-time All Star had a career 45.0 WAR with the Cardinals.
19. Larry Jackson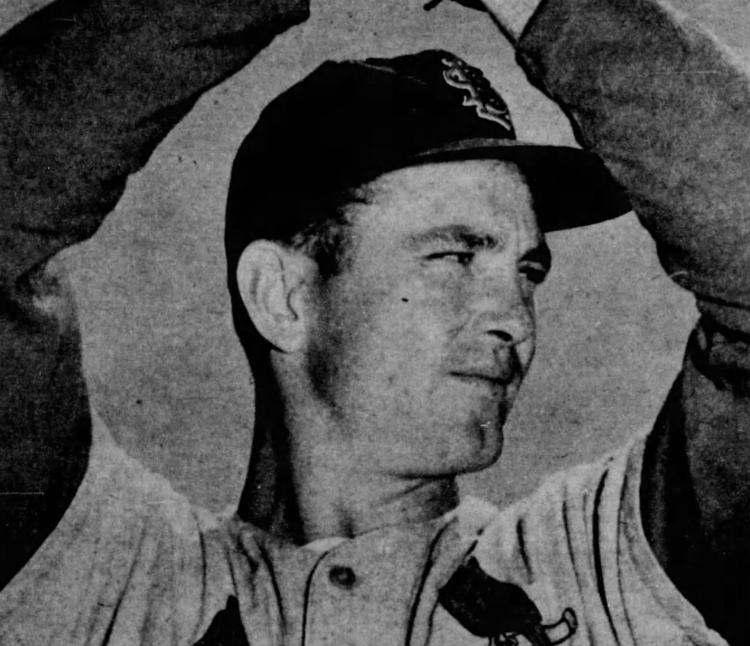 Years as a Cardinal: 1955-62
Career WAR: 52.1 (271st overall)
Top WAR Year: 1959 (7.3)
Jackson was a three-time All Star during his eight-year stay in St. Louis, and finished inside the top 25 of MVP voting in 1961. Two years prior, Jackson had his strongest season in terms of WAR with a 7.3 rating and threw for a 3.30 ERA. Jackson spent the remainder of his career with the Cubs and Phillies.
18. Jose Cruz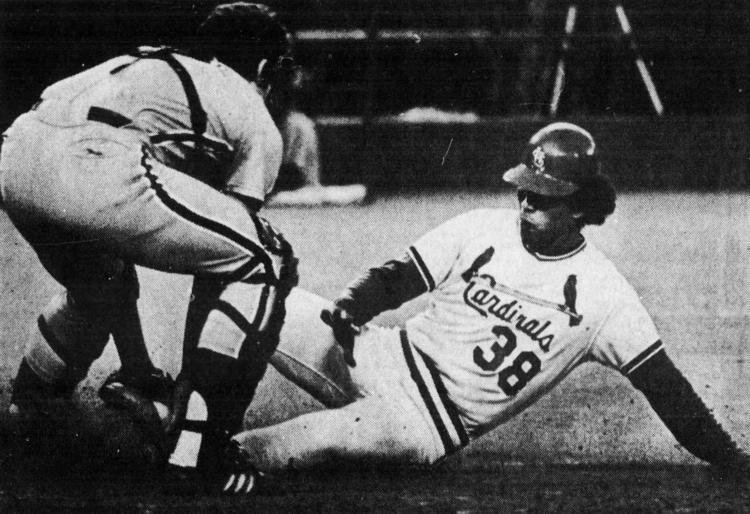 Years as a Cardinal: 1970-74
Career WAR: 54.4 (242nd overall)
Top WAR Year: 1984 (6.3)
Cruz barely qualifies for this list, playing in St. Louis for the opening five seasons of his career before heading to Houston for 13 years. Between 1983-84, Cruz tallied WAR's over 6.0 and career-highs in hits, collecting a total of 189 in '83. He won the silver slugger in both of those years. He's one of the best Cardinals who ever got away.
17. Enos Slaughter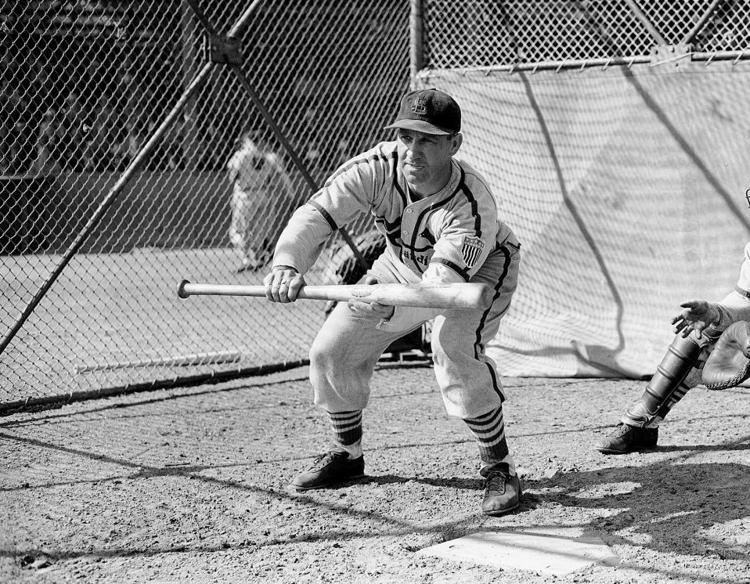 Years as a Cardinal: 1938-53
Career WAR: 55.3 (236th overall)
Top WAR Year: 1942 (6.2)
One of the more popular players to ever wear the birds on the bat, "Country" Slaughter is slightly lower on this list than some may expect. His career 55.3 WAR ranks 236th in MLB history. Despite this, Slaughter is most commonly remembered for winning two World Series titles with the Cardinals: In 1942, when he logged his best WAR (6.2) and was the MVP runner-up, and in 1946 when his mad dash home from first beat the Red Sox in Game 7.
16. Joe Medwick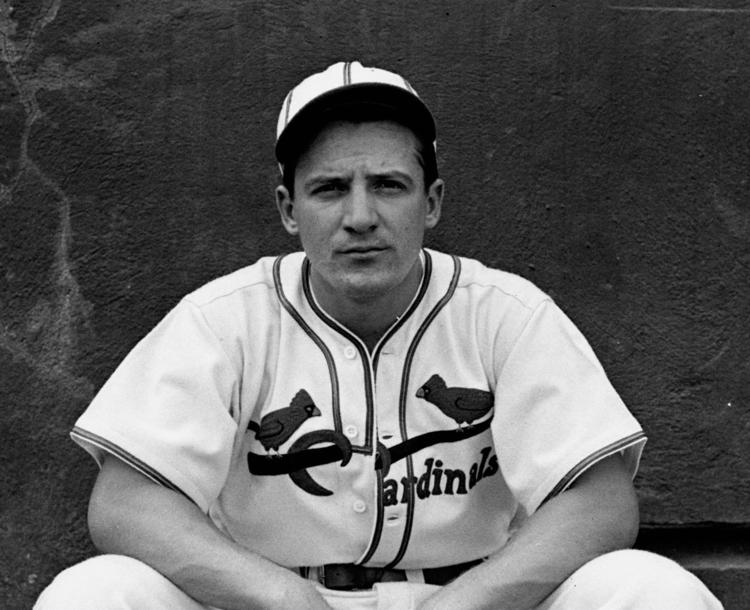 Years as a Cardinal: 1932-40, 1947-48
Career WAR: 55.6 (232nd overall)
Top WAR Year: 1937 (8.5)
Ducky's 11-year Cardinals career was highlighted by a World Series win, one MVP, and his Triple Crown in 1937. Medwick led the league with a .374 average, in home runs (31) and RBI (154). His .641 SLG and 1.056 OPS that year also were career-highs.
15. Joe Torre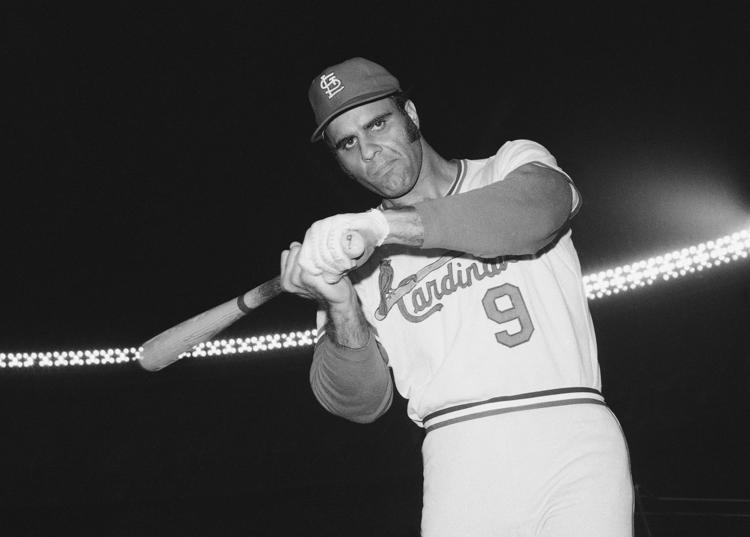 Years as a Cardinal: 1969-74
Career WAR: 57.6 (210th overall)
Top WAR Year: 1966 (6.4)
Three years before becoming a Cardinal, Torre tallied his best single-season WAR (6.4) with the Braves. However, in his third season in St. Louis, Torre was first in MVP voting due to an extraordinary .363 average and .976 OPS in 1971.
14. Keith Hernandez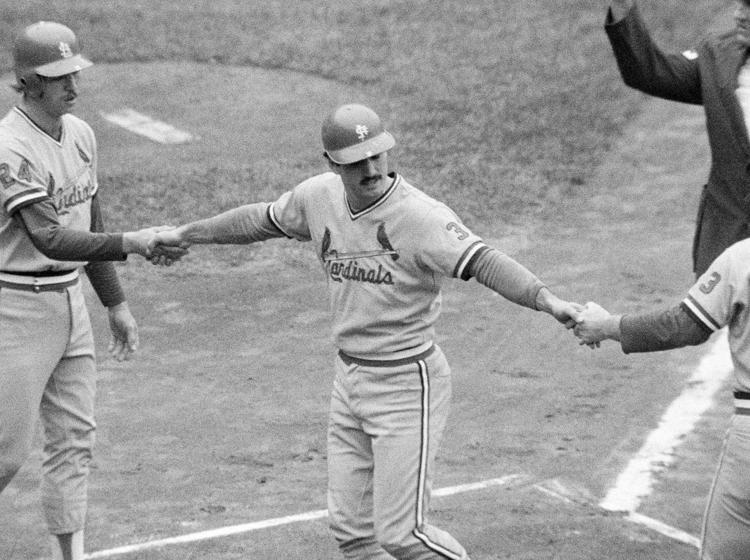 Years as a Cardinal: 1974-83
Career WAR: 60.4 (179th overall)
Top WAR Year: 1979 (7.6)
Before being dealt to the Mets in 1983, Hernandez spent the first 10 years of his career in St. Louis. He was named to the All-Star team twice during this time, while also winning six Gold Gloves. In 1979, Hernandez was co-MVP of the National League after hitting for a .344 average and .930 OPS.
13. Jim Edmonds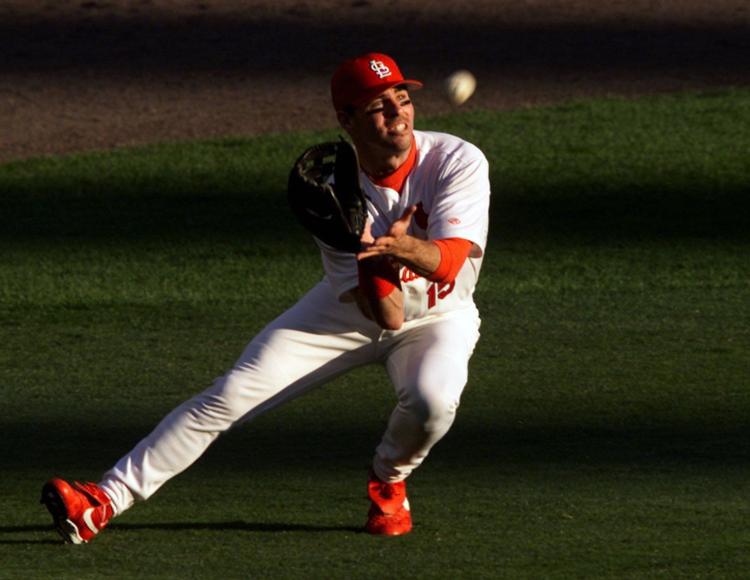 Years as a Cardinal: 2000-07
Career WAR: 60.4 (179th overall)
Top WAR Year: 2004 (7.2)
"Jimmy Ballgame" was as valuable with the bat for the Cardinals as he was with the glove. The year that best highlights this is 2004, where Edmonds finished fifth in MVP voting and won both a Silver Slugger and Gold Glove. He hit for a 1.061 OPS and accumulated a 7.2 WAR in a season where the Cardinals made their first World Series appearance since 1987.
12. Mark McGwire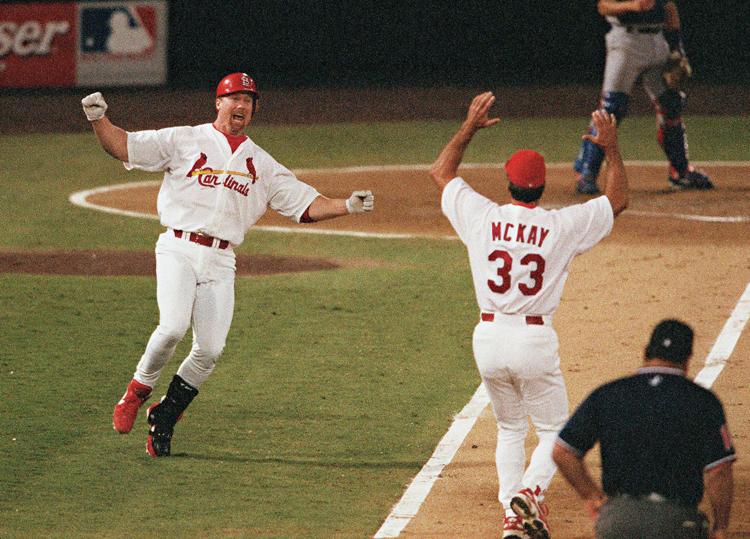 Years as a Cardinal: 1997-2001
Career WAR: 62.2 (161st overall)
Top WAR Year: 1998 (7.5)
McGwire didn't join the Cardinals until the later stages of his career, but still had his best years in St. Louis. He hit a then-MLB-record 70 home runs in his second season with the team, and followed that up with 65 the following year. To go along with the 70 longballs, McGwire also racked up his highest OPS (1.222) and slugging (.752).
11. Ken Boyer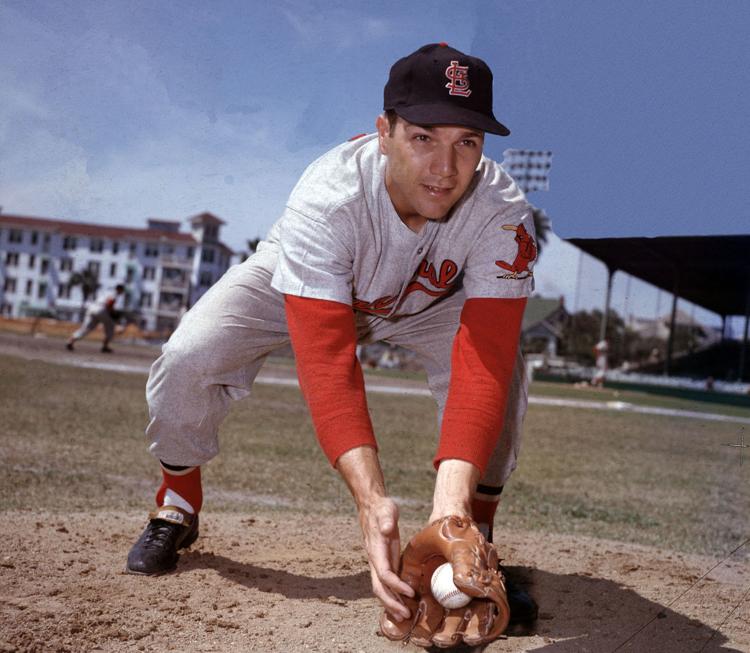 Years as a Cardinal: 1955-65
Career WAR: 62.8 (153rd overall)
Top WAR Year: 1961 (8.0)
A majority of Boyer's 15-year career was spent with the Redbirds. Boyer had an OPS north of .800 in eight of his 11 seasons in St. Louis, and north of .900 twice. His 8.0 WAR in 1961 was a career-high, while also hitting for a .329 average and .930 OPS.
10. Scott Rolen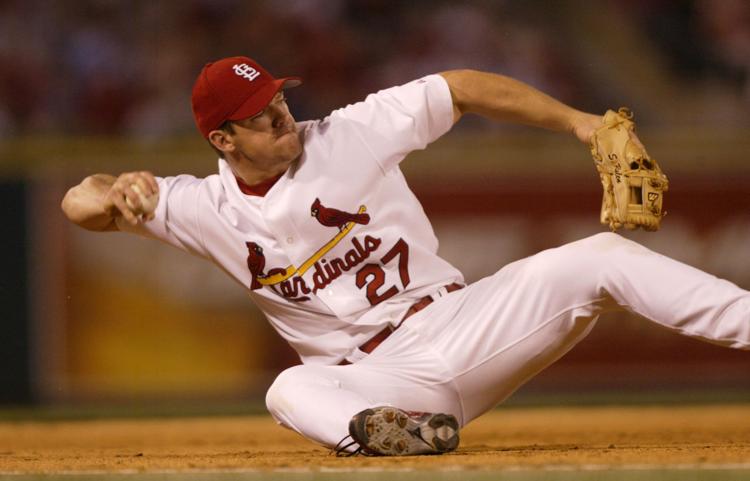 Years as a Cardinal: 2002-07
Career WAR: 70.2 (97th overall)
Top WAR Year: 2004 (9.2)
He may have only played in St. Louis for six years, but Rolen made the most of them. He helped lead the Cardinals to a World Series appearance in 2004 after tallying a 9.2 WAR, and helped them win it two years later thanks to his having an All-Star and Gold Glove season.
9. Frankie Frisch
Years as a Cardinal: 1927-37
Career WAR: 70.4 (95th overall)
Top WAR Year: 1927 (9.2)
Despite not joining the Cardinals until he was 29, Frisch's sole MVP win came in St. Louis. In his first year with the team, Frisch was the MVP runner-up and had his highest single-season WAR at 9.2. A few years later in 1931, he finally won the MVP award with a 3.7 WAR.
8. Johnny Mize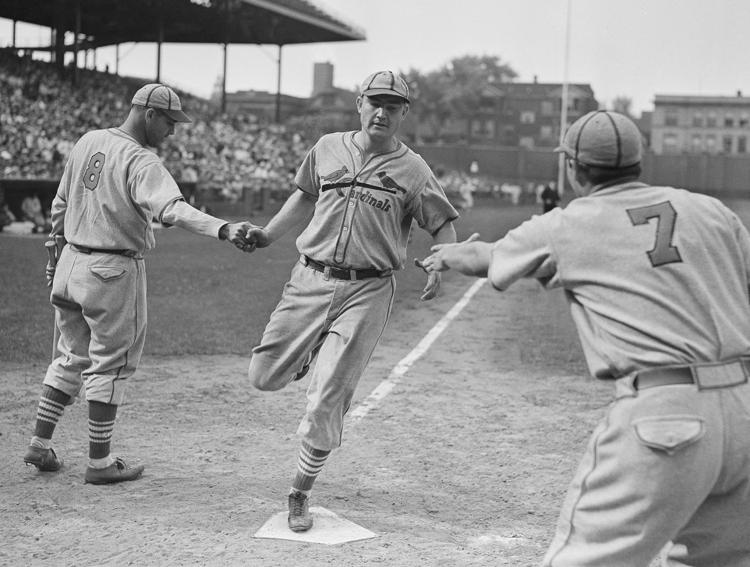 Years as a Cardinal: 1936-41
Career WAR: 70.9 (92nd overall)
Top WAR Year: 1939 (8.0)
The first six years of Mize's career were spent in St. Louis, where he was named to the All-Star team on four occasions. One of those was 1939, when Mize finished second in MVP voting with a 8.0 WAR and career-highs in batting average (.343) and OPS (1.070).
7. Bobby Wallace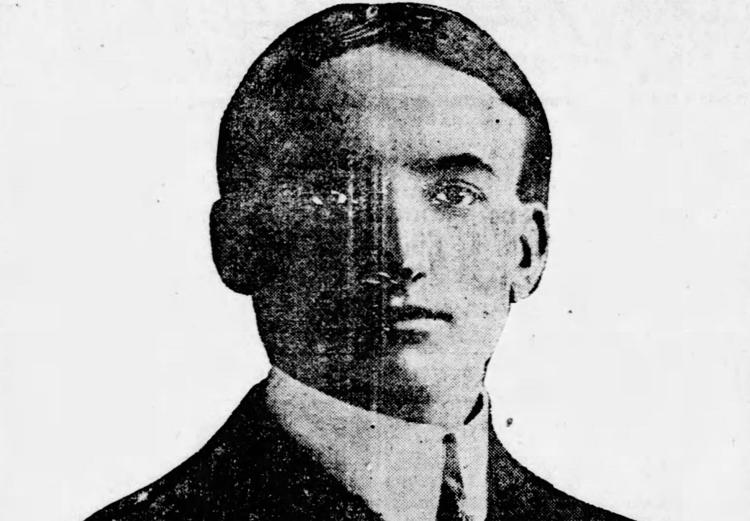 Years as a Cardinal: 1899-1901, 1917-18
Career WAR: 76.4 (71st overall)
Top WAR Year: 1901 (7.8)
A pitcher/outfielder turned shortstop, Wallace spent most of his career in St. Louis … but with the Browns more than the Cardinals. In his five seasons with the Redbirds, however, Wallace posted his best season WAR and his second-highest batting average, at .324. He was first in the National League in defensive WAR with a 3.4 rating.
6. Ozzie Smith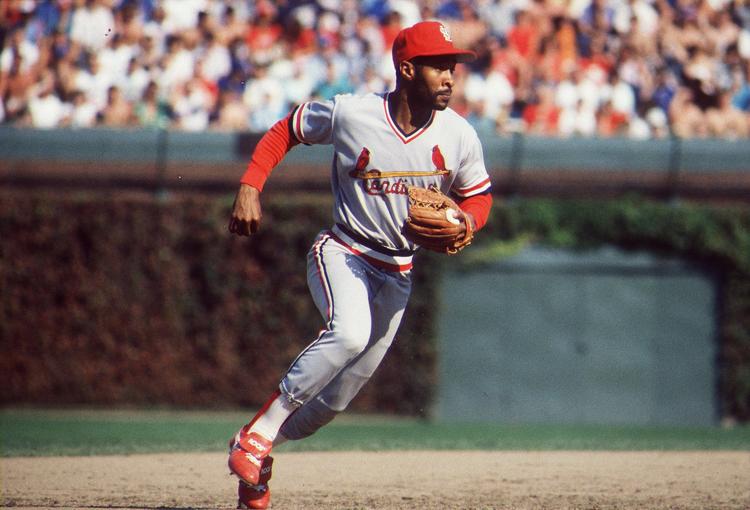 Years as a Cardinal: 1982-96
Career WAR: 76.9 (70th overall)
Top WAR Year: 1989 (7.3)
"The Wizard" is king in terms of defensive WAR, with his 44.2 rating being the highest mark in MLB history. In 1989, Smith finished fourth in the NL with his 7.3 WAR, while also winning one of his 13 Gold Gloves and making one of his 15 All-Star appearances.
5. Bob Gibson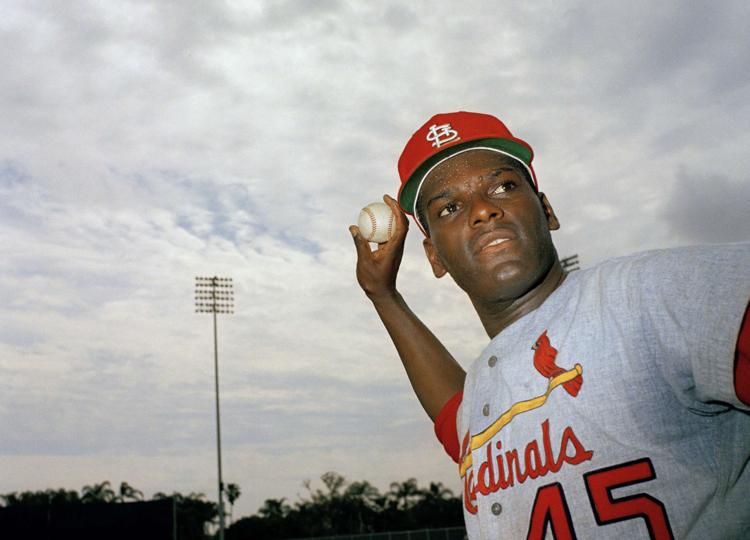 Years as a Cardinal: 1959-1975
Career WAR: 89.4 (47th overall)
Top WAR Year: 1968 (11.2)
Gibson's career 89.4 WAR puts him one spot ahead of Royals' legend George Brett. Not that bad, considering that the metric is harsher on pitchers than position players. In his Cy Young and MVP-winning 1968 season, Gibson had a historically-low 1.12 ERA and 0.853 WHIP.
4. Steve Carlton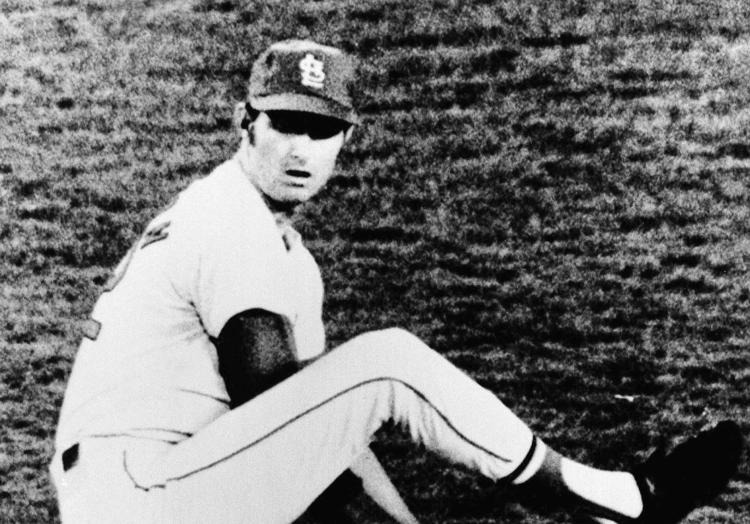 Years as a Cardinal: 1965-71
Career WAR: 90.5 (45th overall)
Top WAR Year: 1972 (12.1)
In his seven seasons in St. Louis, Carlton showed signs of promise, especially during the 1969 season when he was second in the NL in ERA. But after a contract squabble, "Lefty" was traded to Philadelphia, where he went on to win four Cy Young awards. In 1972 he posted career-bests in WAR, ERA (1.97), and WHIP (0.993).
3. Albert Pujols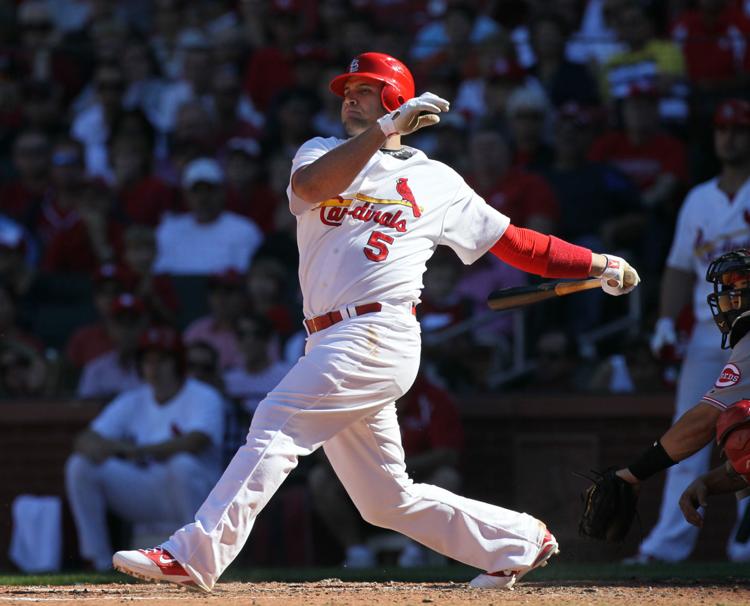 Years as a Cardinal: 2001-11
Career WAR: 100.1 (31st overall)
Top WAR Year: 2009 (9.7)
Before leaving for the Angels after the 2011 World Series, Pujols was one of the more dominant players in Cardinals history. He led the NL in WAR from 2005-09, and has the highest WAR among all active players. Pujols' MVP-winning 2009 campaign consisted of the future Hall of Famer slugging 47 home runs and putting up a 1.101 OPS.
2. Rogers Hornsby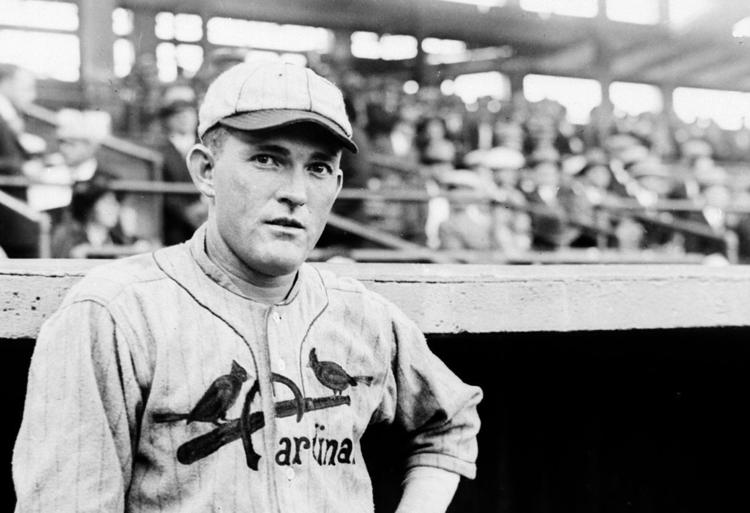 Years as a Cardinal: 1915-26, 1933
Career WAR: 127.0 (12th overall)
Top WAR Year: 1924 (12.1)
Hornsby's strongest year came in 1924, when he led the National League in WAR, batting average (.424), OPS (1.203), and most other batting statistics.
1. Stan Musial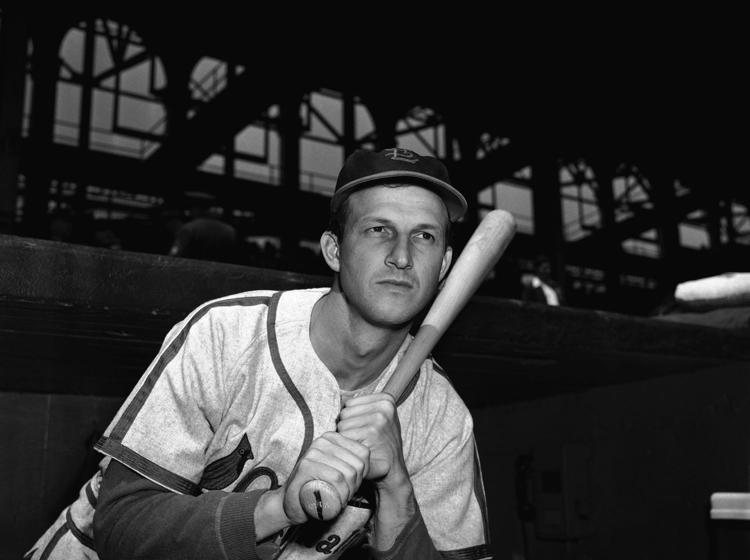 Years as a Cardinal: 1941-1963
Career WAR: 128.2 (11th overall)
Top WAR Year: 1948 (11.1)
The franchise's leader in career WAR should come as no surprise. Musial's rich career consisted of three MVPs and was highlighted by his career 128.2 WAR, which puts him just behind No. 10 Honus Wagner on the all-time leaderboard. In 1948, Musial collected an 11.1 WAR, a year in which he had career highs in nearly every statistic, most notably home runs (39), slugging percentage (.702), and OPS (1.152).