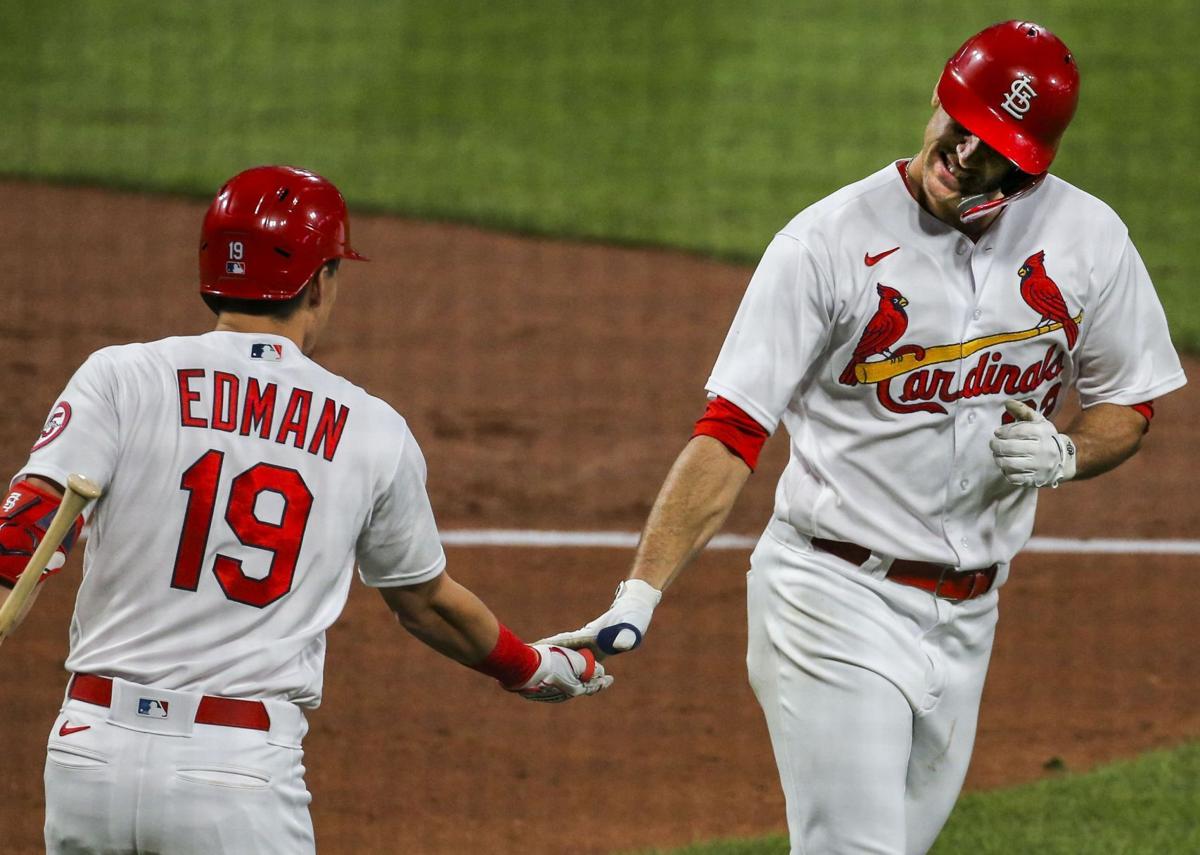 Jack Flaherty will go after his eighth consecutive win tonight when the Cardinals face Pittsburgh at Busch Stadium in a 6:45 start.
Flaherty (7-0) has put together those seven straight wins by working at least six innings in six of the starts. He has not allowed a run in his last two outings.
"No question, you want to have that kind of presence," Cardinals manager Mike Shildt said. "He's a guy who goes out and wants that opportunity every time out. He's been very good, very determined in what he's doing with quick adjustments he has to make without having to make many and competing consistently well."
When Flaherty pitched at Pittsburgh on May 1, he allowed three runs on six hits in six innings. He had a season-high nine strikeouts in that game, and the Cardinals won 12-5.
Shildt confirmed that Miles Mikolas will make his first start since 2019 and Carlos Martinez will return to the rotation during the weekend's three-game series against the Cubs. Adam Wainwright also will start.
"It's exciting," Shildt said of Mikolas. "He's gone through a little bit of a journey. He did his rehab like a pro and was real good with the younger players at the alternate site."
Shildt said John Gant would likely get at least one more start, but the choices will grow with the return of Mikolas and Martinez, as well as the return of Daniel Ponce de Leon from the IL earlier in the week.
Despite having problems with walks -- he leads the majors with 28 -- Gant has managed a 2.04 ERA. Shildt theorized that Gant's experience as a reliever and having to work with runners on base might be helping him get out of trouble spots.
Shildt has said the Cardinals will use a six-man rotation during the upcoming run of 17 games.
"The guys have pitched well and the starters have given us an opportunity to win games most every night. It's been a nice benefit. It doesn't feel like we have to go to a five-man (rotation)."
Arenado has 'amazing trait'
With Nolan Arenado warming up considerably of late, Shildt was asked about his impact on the team as a whole. First off, Shildt said he didn't think what Arenado is doing is "unbelievable," as worded in a question.
But he did say his presence has been impactful.
"It's an amazing trait to play with that kind of passion and intensity irrespective of the moment," Shildt said. "It's an amazing trait, and yes it absolutely has a residual benefit to the rest of the group. They feed off of it, for sure."
Arenado is 11-for-20 in the last five games with home runs in four consecutive games. He is hitting .393 in May with six homers and 15 RBIs.