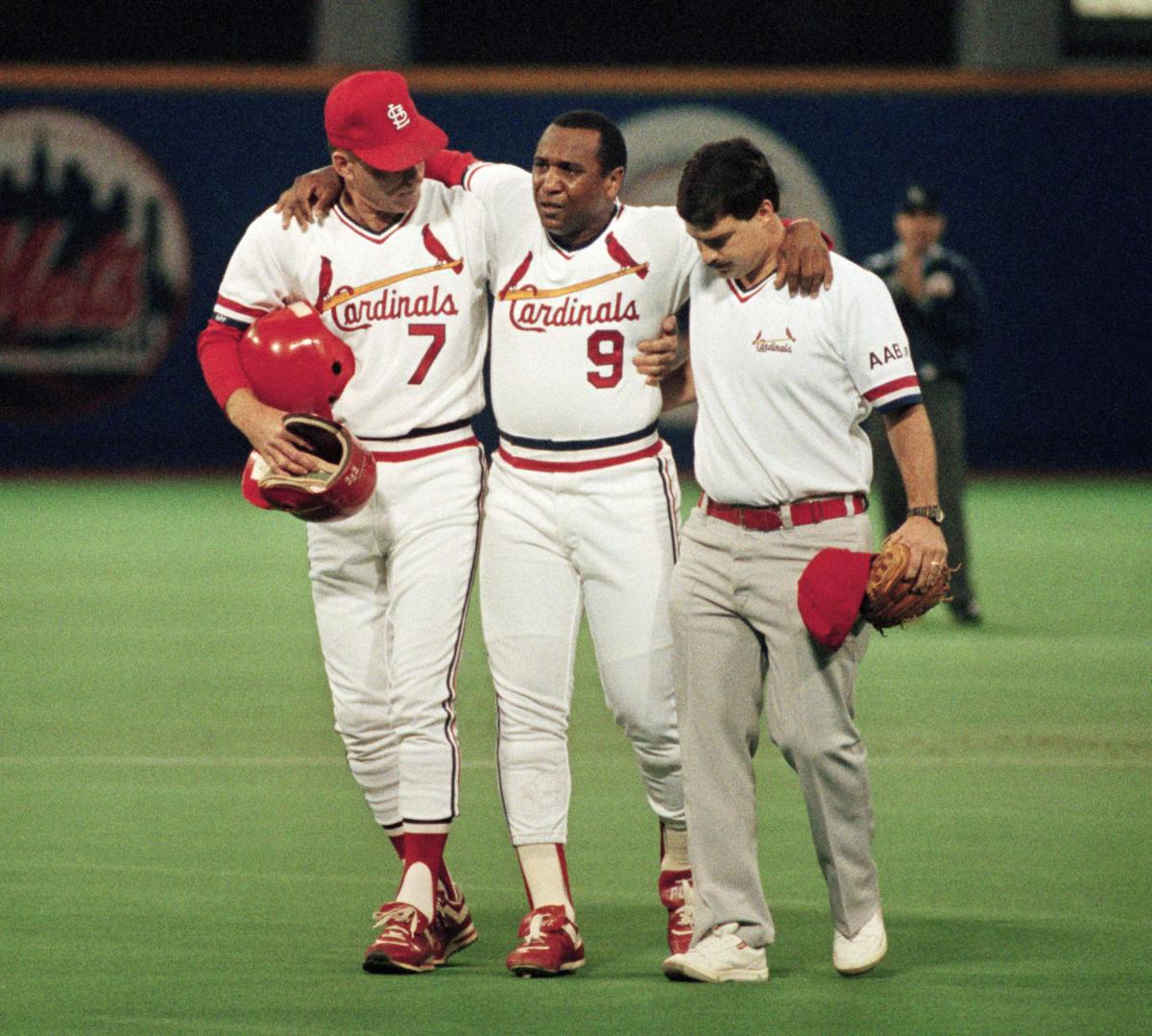 Former Cardinals coach Rich Hacker, a New Athens product like Whitey Herzog, dies at 72
Former major league infielder Rich Hacker, a New Athens, Ill., product who coached for New Athens native Whitey Herzog's Cardinals teams from 1986-90 and then for two World Series champion Toronto teams when he was there from 1991-93, died late Wednesday night in Fairview Heights, Ill.
Hacker, 72 and suffering from complications from cancer, had been in hospice care.
"The big thing about Rich Hacker was that he was baseball through and through," Herzog said Thursday. "He was one of the hardest workers I've ever, ever seen.
"No matter what he did — you can't do more than 100 percent — he was always at 100 percent. Even when he was squirrel hunting, he was the same way."
Hacker was drafted by the Cardinals in 1965 in the 39th round but went instead to Southern Illinois University-Carbondale, where he played both baseball and basketball. In 1967, he was signed by the New York Mets as an eighth-round choice and played four years in their system before being traded to Montreal in 1971.
In 16 games for the Expos that year, shortstop Hacker was four for 33. He played several more years in the minors before ultimately becoming a manager in the Cardinals' system for four seasons, three of them at Johnson City. Herzog summoned him to be a coach in 1986 and Hacker coached first base for two years before coaching third base in his final three seasons here.
"At Johnson City, everybody had raved about how many hours he worked," recalled Herzog. The promotion was rare — going from rookie ball to the majors.
But Herzog had known Hacker since the latter was a young boy and, in fact, Herzog had played on the same New Athens town team as Hacker's dad.
The family of Mary Lou Herzog, Whitey's wife, used to live in the same New Athens neighborhood as the Hackers "and whenever I'd be home from the minor leagues or the Army, Richie would be beating at the door," said Herzog, 16 years older than young Hacker.
"He always wanted to play catch."
After Herzog resigned in 1990, Hacker went to Toronto the next season as third-base coach, a job he held until 1993, when on the night before the All-Star break that year, he was involved in a serious auto accident on the Martin Luther King Bridge. Hacker was driving from St. Louis toward his Metro East home.
He just had delivered some All-Star Game tickets to a doctor friend of his from St. Louis, Herzog remembered, and the doctor let Hacker drive his van home to the East Side.
But the van was rammed head-on by one of two cars which were drag racing in the wrong lane. Hacker suffered brain trauma and serious damage to his right ankle, and never coached again although he did scout for several teams.
Some 15 months ago, Hacker was diagnosed with leukemia and the cancer ultimately spread to his brain. When there was nothing medically more that could be done, he was released from Barnes-Siteman Hospital and was told he had, at best, two months to live, said Herzog. He didn't make it that long. 
Hacker's son, Roger, director of corporate communications for the San Francisco 49ers, said Rich Hacker had died surrounded by wife Kathryn and his three children. Roger Hacker said in an e-mail that his father "persisted through his 15-month battle with leukemia in the same manner that he lived his life, with eternal optimism and unwavering determination to make the best out of every single day he had.
"While we're unable to bring everyone together for a proper goodbye to Richard right now, we hope you will be able to join us for a fitting celebration of his life as soon as we are safely able to."
Herzog had kept in touch with Hacker and last week Hacker called and thanked Herzog for all Herzog had done for Hacker in his career, notably putting him on the big-league pension plan as a coach.
"On his death bed, he calls me and thanks me for what I did for him," Herzog said. "It was a tough conversation to have.
"I was very appreciative.
"I was very, very happy with him as a coach and he was a good friend. I'm sorry to see him pass — but he's in the right place."
Keep up with the latest Cardinals coverage from our award-winning team of reporters and columnists.