WASHINGTON — Jack Flaherty, the new Cardinals ace, often has cited the guidance he has received from other club aces such as Adam Wainwright, not long removed from that role; Chris Carpenter, a little less recently the top pitcher on the club; and historic ace Bob Gibson.
But when Flaherty faces the Washington Nationals on Monday night in Game 3 of the National League Championship Series, he will be the first of that group to try to win a postseason contest after his team had lost the first two games of a series. Of course, Gibson's 1960s World Series teams never were more than one game behind in any series.
The Californian has become the ace at age 23, compared to age 27 for Gibson, 30 for Carpenter and 31 for Wainwright, who assumed the role once Carpenter was through.
"It's not the norm, but Jack's not a normal talent," Cardinals manager Mike Shildt said. "He's got a lot of different skill sets that allow him to get to a point where he's earned — and that's exactly what's happened — he's earned the opportunity to head our staff, which is saying something with the staff we have."
And a different voice said, "Obviously he's not having any problems with it."
That voice was that of Gibson, the Hall of Famer who is dealing with pancreatic cancer in Omaha, Neb., and watching the Cardinals' postseason on television.
Luckily, for Gibson, most of the Cardinals' playoff games so far have started in the daytime.
"I'm having a hard time getting past 9:30," he joked. "A real hard time."
But that Flaherty, in his second season, has assumed the mantel of staff leader doesn't surprise Gibson in the least.
"He's pitched well. He's pitched well for quite some time," Gibson said by telephone.
Much has been made of Flaherty's relationship with the soon-to-be 84-year-old Gibson.
"I don't talk to him that much," Gibson said.
But there was a time earlier in the season when Gibson was in St. Louis that they had a very meaningful discussion.
"At the beginning of the season, he was making bad pitches by not throwing strikes," Gibson said.
What Gibson meant was that Flaherty would put himself behind in the count by trying to work the corners. Not surprisingly, Gibson's message was to "go after" the hitters.
"Start challenging them," Gibson said. "You can throw a good breaking ball, but it doesn't necessarily have to be on the corner. When pitchers begin to try to hit the corner or try to take a little off, then they end up falling behind and having to 'get it over.' That's when you get in trouble.
"I did talk to him about it. He started pitching more aggressively."
Flaherty said the message to him was "be on the attack. When you get a guy like that say something like that to you, you take it and you run with it. You listen to it. You don't hear something like that and dismiss it. It was a matter of taking it out there and trusting that it was going to work."
Flaherty has sailed past the 200-innings mark for the season, at 209 1/3, and should the Cardinals rebound in this series and even go on to the World Series, Flaherty could have as many as four more starts before Halloween.
But Gibson said, "I don't think you have to worry about pacing yourself. You don't win that way. You go after it. You go as long as you can as hard as you can. Hey, he's young. He needs to just go do what he's been doing and not worry about pacing himself until you turn it over to the bullpen. I liked to throw my slider a lot, but you should pretty much go with what you have against what they have and see what happens."
Or as Flaherty said Sunday, "I just try to go out and do what I can — no matter what the situation is, no matter what day of the week it is. I just try to go out and put up as many zeros as I can regardless of the situation."
Gibson said he had been impressed to a point with fourth-game starter Dakota Hudson but added, "I wish he wouldn't be walking as many guys as he does (Hudson led the National League during the season). Walking guys and getting away with it is wonderful, but sooner or later it will catch up with you."
Now, on to the bullpen. . . .
Talking about up-and-down closer Carlos Martinez, Gibson said, "He's driving me crazy. A short trip, I know."
Gibson said he was hopeful the Cardinals would jump Washington starter Stephen Strasburg early in Game 3, as the Los Angeles Dodgers did in Game 5 of a division series last week. Strasburg had a better season — winning 18 — than either Washington's first-game winner Anibal Sanchez or its second-game winner, Max Scherzer. And the Cardinals had enough trouble with them, plus prize lefthander Patrick Corbin, who handled them in the regular season and on Saturday got a key out working in relief.
"You're not going to beat them to death," Gibson said. "You might beat them, but you're not going to knock them stupid."
Having discussed the Cardinals' and Nationals' pitchers, Gibson provided an update on his health since it was found he had cancer a couple of months ago.
"I feel pretty good," he said. "Sometimes you feel good and sometimes you feel like hell."
He will not be in St. Louis for any postseason games.
"Do they play until December?" he asked.
That's when Gibson's chemotherapy ends.
Through the first two games of the best-of-seven series, the Cardinals have scored one run. Six of the eight position players who have started each game are hitless in the series. And in Game 3 on Monday night they face Stephen Strasburg and his 1.32 postseason ERA.
BOB GIBSON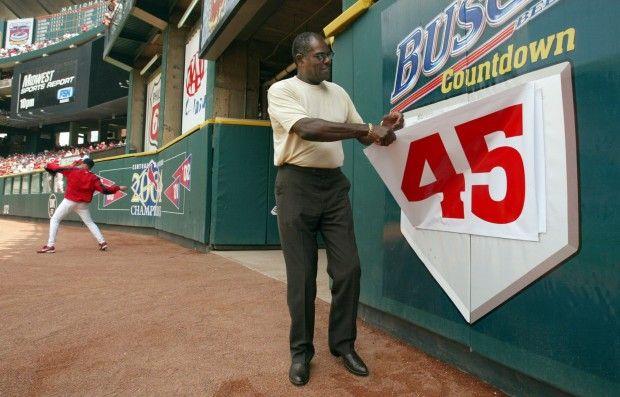 Bob Gibson celebrates the 1967 World Series victory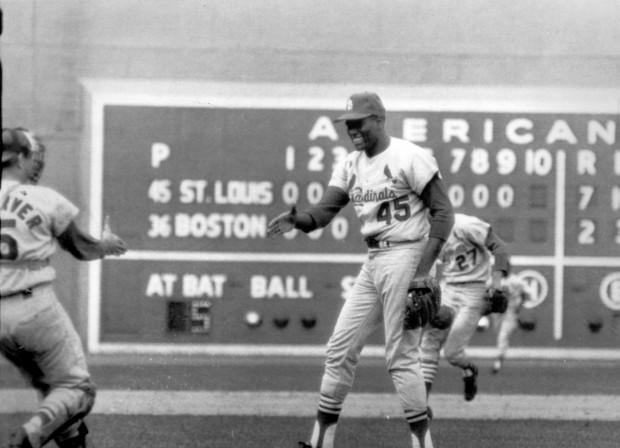 Bob Gibson pitches in 1967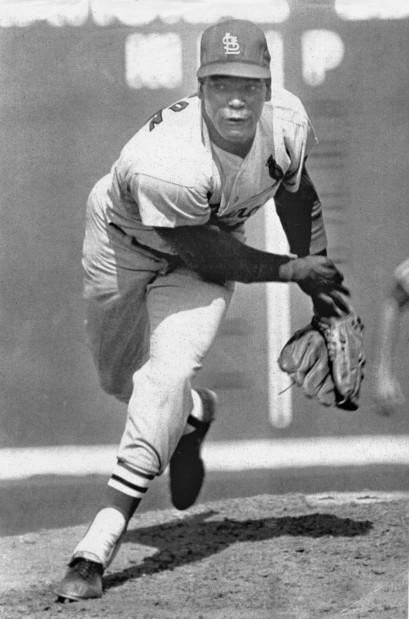 Bob Gibson and Tim McCarver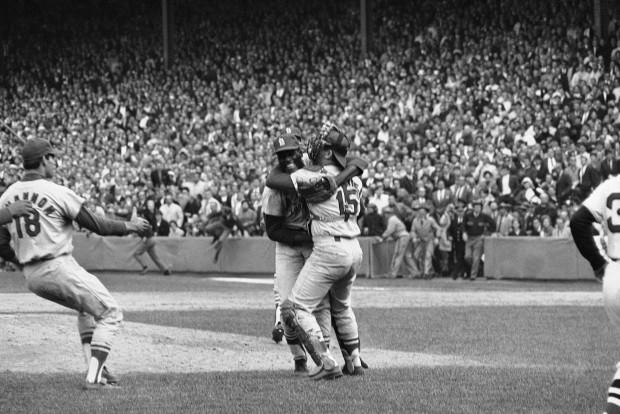 Gibson congrats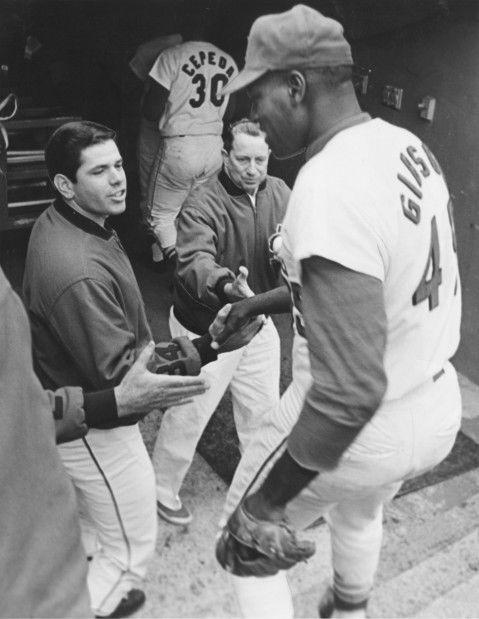 Cardinals opening day in St. Louis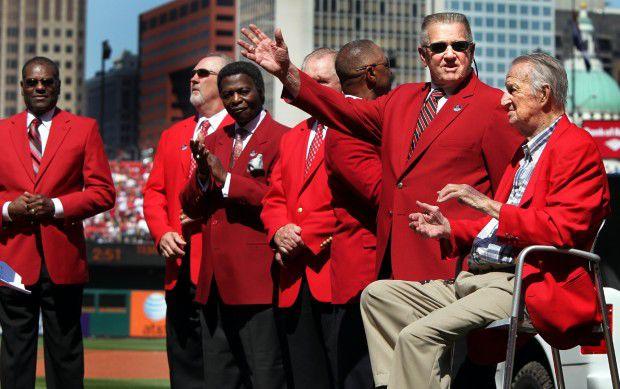 World Series Game 1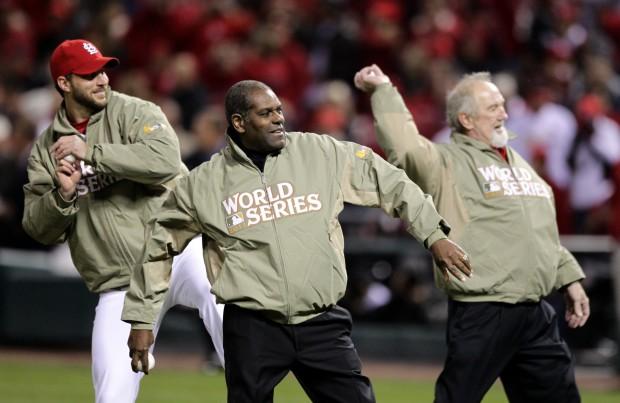 Round 1 goes to New York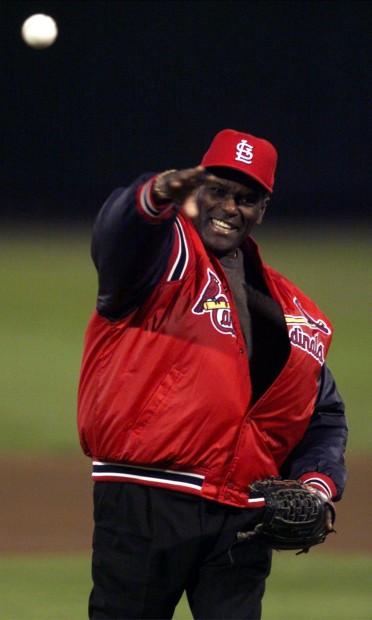 ONE FOR THE GIB-STER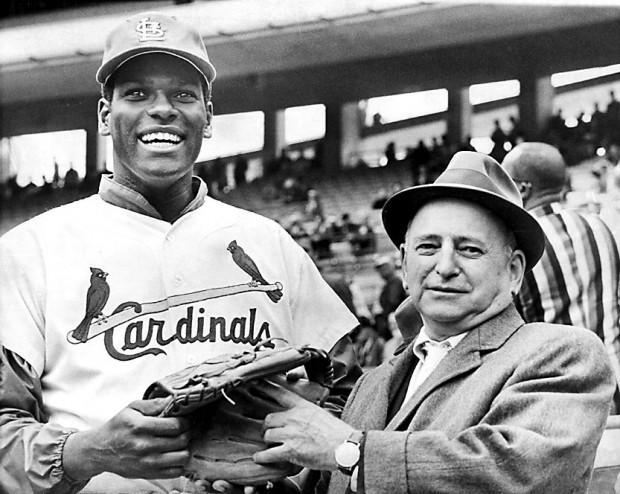 Down the stretch they come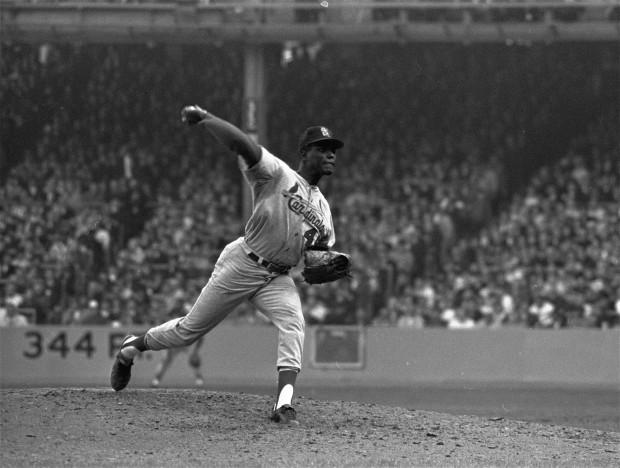 1960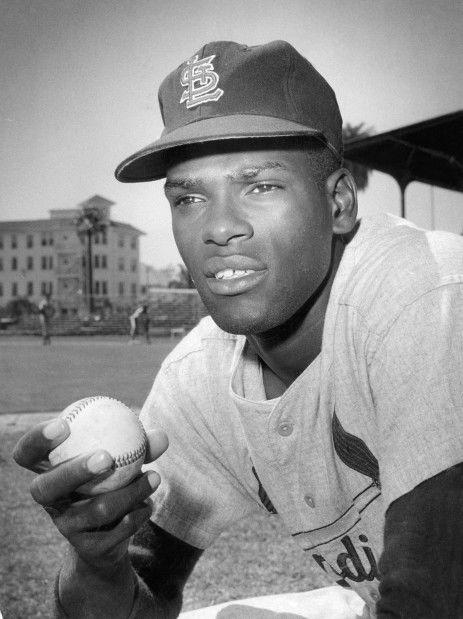 NLCS game three, Milwaukee Brewers vs St. Louis Cardinals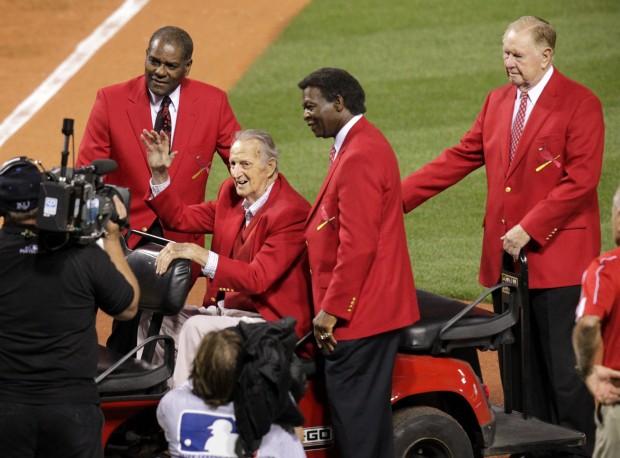 Lineup of Cardinal greats -- Brock, Schoendienst, Smith, Sutter, Gibson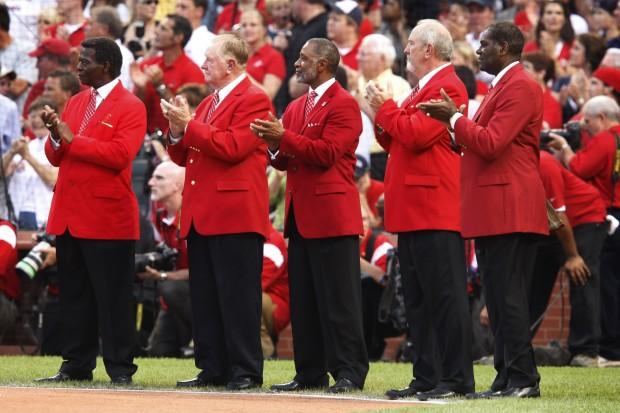 Bob Gibson pitching in 1968