Paul Goldschmidt launched the Cardinals into first place when he hit his 25th home run of the season and 11th of July in the sixth inning of a 2-1 win over the Cubs at Busch Stadium on Tuesday night.
Goldschmidt had homered in six consecutive games before being kept inside the park by Houston on Sunday.
His solo shot off of Yu Darvish was his second game-winner in the last four games and made a winner of relief pitcher Giovanny Gallegos (3-1), who escaped a bases-loaded situation in the sixth.
"Darvish has had good numbers against me," Goldschmidt said. "I haven't had too much success so I was just trying to get on base and stay short and not foul something off. I was fortunate to be able to get enough of it to get out of there."
The Cardinals' bullpen had another strong game as Gallegos, Andrew Miller and Carlos Martinez combined for 3 1/3 scoreless innings with Martinez pitching 1 1/3 with three strikeouts for his 11th save.
Adam Wainwright pitched 5 2/3 strong innings, allowing five hits and one run in the fourth inning. He ran into trouble with two outs in the sixth on a hit, an intentional walk and another walk and was replaced. Gallegos recorded the final out of the inning on a fly ball.
"Every series at this point is big especially when you're tied at the top," Wainwright said, "but coming in tied with the team you're playing, it's a great opportunity to pull away a little bit."
Darvish (3-5) was sharp and struck out nine in six innings, but a bout of wildness cost him in the fourth. Jose Martinez scored on Darvish's second wild pitch of the inning to tie the game after the Cubs scored in the top of the inning.
Martinez and Goldschmidt started the fourth with singles with Martinez going to third base. Paul DeJong struck out but the ball eluded catcher Victor Caratini for a wild pitching as Goldschmidt moved to second base.
Darvish proceeded to bounce a pitch behind Kolten Wong to the backstop, allowing Martinez to score without a play. Tyler O'Neill then struck out to strand Goldschmidt at third.
Paul Goldschmidt hit a solo home run, his seventh homer in eight games, in the sixth inning at Busch Stadium to give the Cardinals a 2-1 lead over the Cubs.
Goldschmidt connected for his 25th of the season against Yu Darvish after the Cubs failed to score after loading the bases against Adam Wainwright in the top of the inning. Goldschmidt has hit 11 home runs in July.
Wainwright ran out of steam and was fortunate to escape the sixth unscathed. He allowed a single by Jason Heyward to start the inning but then struck out Kris Bryant and Heyward was thrown out stealing.
However, Anthony Rizzo followed with a double and Wainwright intentionally walked Javier Baez. He then walked Victor Caratini on four pitches and his night came to an end.
Giovanny Gallegos entered and got Kyle Schwarber to fly out to left field to end the threat.
Jose Martinez scored on the second wild pitch by Yu Darvish in the fourth inning allowing the Cardinals to tie the Cubs 1-1 after four innings at Busch Stadium.
Martinez and Paul Goldschmidt started the fourth with singles with Martinez going to third base. Paul DeJong struck out but the ball eluded catcher Victor Caratini for a wild pitch, allowing Goldschmidt to advance to second base.
Darvish then bounced a pitch behind Kolten Wong to the backstop and Martinez scored easily. Tyler O'Neill became Darvish's seventh strikeout victim, stranding Goldschmidt at third.
Jason Heyward scored in the top of the fourth after he singled and advanced to second on a deep fly out to center field. After moving to third on a ground out, he scored on a sharp single by Javier Baez.
Adam Wainwright and Yu Darvish made things difficult on the hitters at Busch Stadium in the first three innings Tuesday night.
The Cubs have one hit against Wainwright and the Cardinals have two hits against Darvish, who has five strikeouts, as the teams are scoreless.
Kolten Wong and Tommy Edman have the St. Louis hits, but they came with two outs in the second and third innings. Edman stole second base but was stranded.
Ian Happ had the only Cubs hit in the first three innings and was left at second after a sacrifice bunt.
Cardinals general manager Mike Girsch said he hopes to make a deal that can help the team by the trade deadline Wednesday at 3 p.m.
However, his belief that it will happen tended to fluctuate with each passing conversation he had with other teams before the Cardinals played the Cubs on Tuesday.
"I would say over the course of the day I've been optimistic at times we're making progress and the next call or message I'm less optimistic," he said. "I'm somewhat optimistic that market hasn't opened up yet. The industry hasn't found the right sale price for stuff that's out there.
"Hopefully at some point we'll find that right price and make moves we're trying to make. But it's hard to be optimistic at every moment of the day because it varies by conversation."
The Cardinals did make one deal on Tuesday when they acquired lefthanded reliever Adalberto Mejia off waivers from the Angels.
Girsch said Mejia is in the Dominican Republic and will require three flights to get to St. Louis and might not be activated until Thursday.
To make room for Mejia on the 40-man roster, Jedd Gyorko was moved to the 60-day IL.
"Adalberto has been a starter most of his career. This is his first time in the bullpen," Girsch said. "He's been effective against lefties. He pitches well for Anaheim."
Girsch said the deals for Mejia and lefty Zac Rosscup were done because they were opportunities that presented themselves and allowed the team to add bullpen depth in the event no other moves are completed.
"Our mission is to field a playoff-caliber team every year and we can't blindly give away 2021, '22 and '23 for 2019," Girsch said. "There has to be a rational approach to this. We want to help this team. We want to make a move but we can't force it to happen."
CARP HEADED TO MEMPHIS
Matt Carpenter's rehabilitation will continue this weekend in Memphis, according to Girsch, who said his return to the Cardinals could come after Sunday or quickly, depending on Carpenter's progress.
"He's trying to work on his stuff, find his swing," Girsch said. "He wants to figure it out before he comes up. … He's at a point where if things click at some point, he could be here quickly. There's no definite timetable."
Marcell Ozuna is in Memphis on a rehab assignment. Girsch said he didn't know if three or four days would be enough, but he hopes the left fielder will progress quickly.
FOWLER BACK IN LINEUP
Dexter Fowler will return to the ' lineup tonight in center field to face his former team when the Cardinals face the Cubs in the first game of a three-game series at Busch Stadium.
Fowler last started Friday night when he fouled a ball off his foot. He hit a pinch-hit home run in the ninth inning Sunday.
The Cards and Cubs are tied for first place in the National League Central Division with Milwaukee trailing by one game.
Otherwise, the lineup is much the same as it has been with Tommy Edman leading off. Adam Wainwright will be on the mound facing Yu Darvish.
---
Astros blast off on the Cards 6-2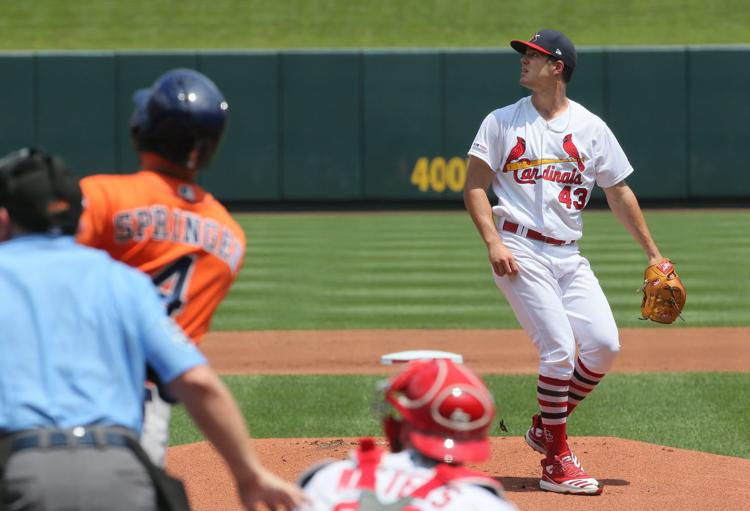 Astros blast off on the Cards 6-2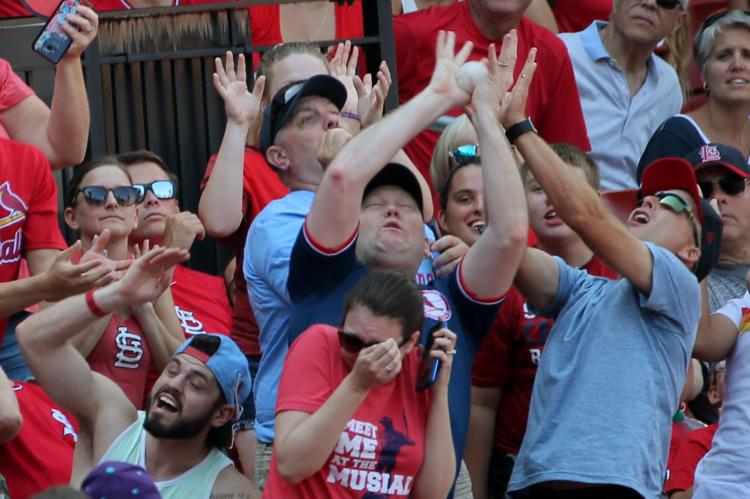 Astros blast off on the Cards 6-2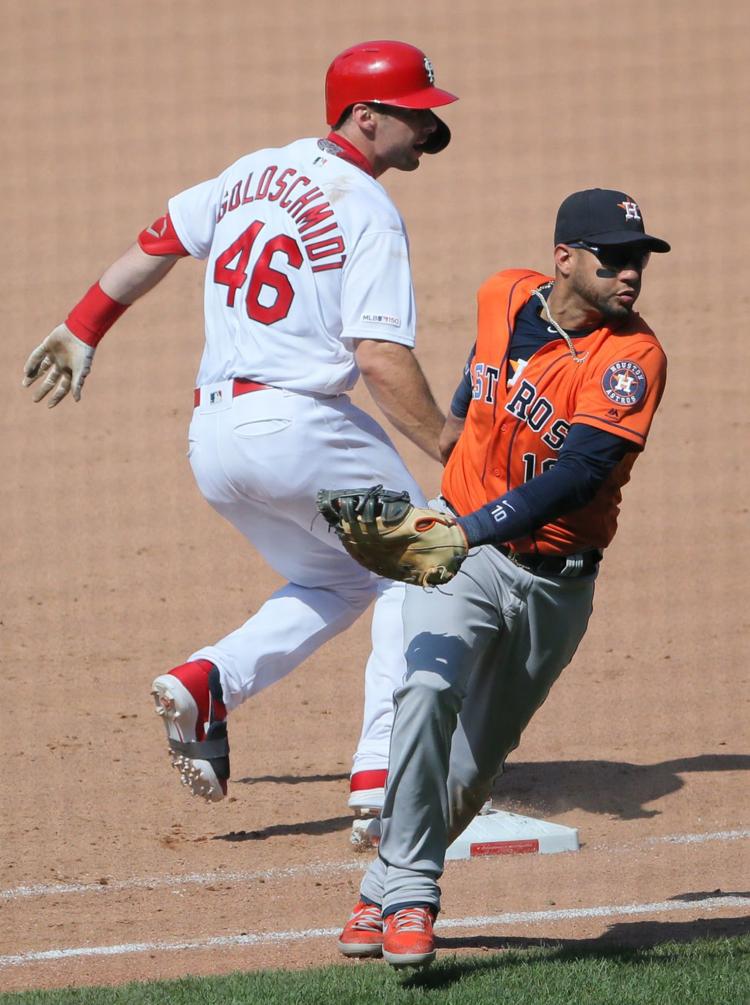 Astros blast off on the Cards 6-2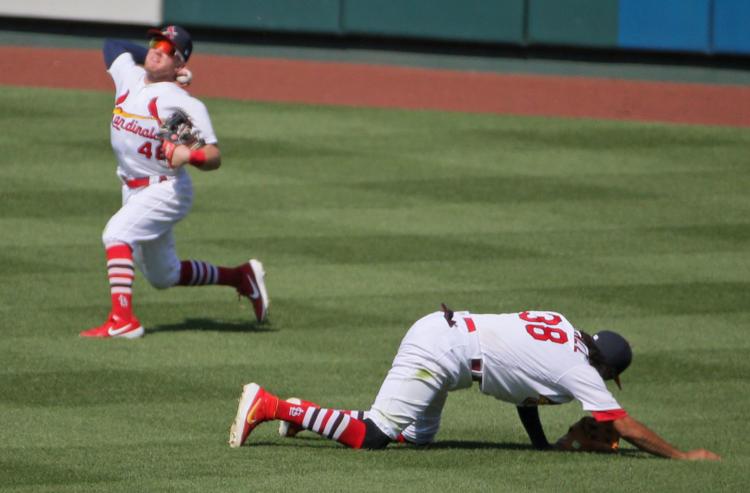 Astros blast off on the Cards 6-2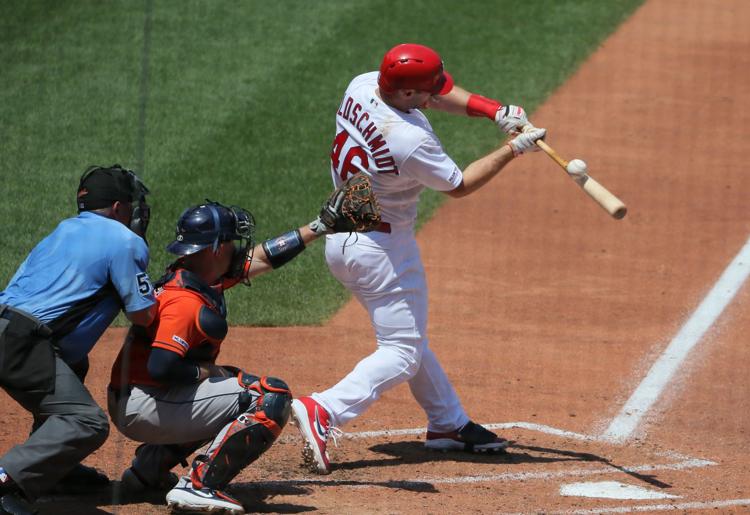 Astros blast off on the Cards 6-2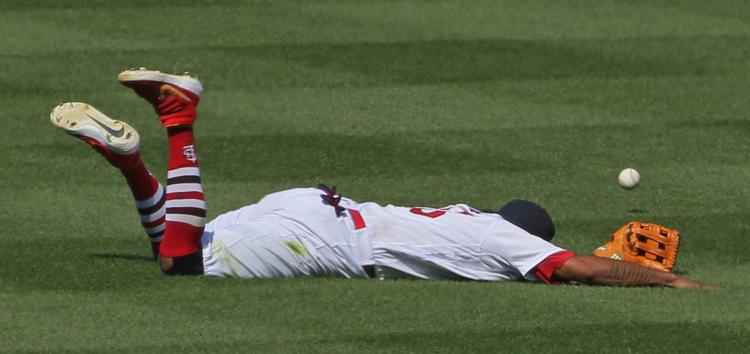 Astros blast off on the Cards 6-2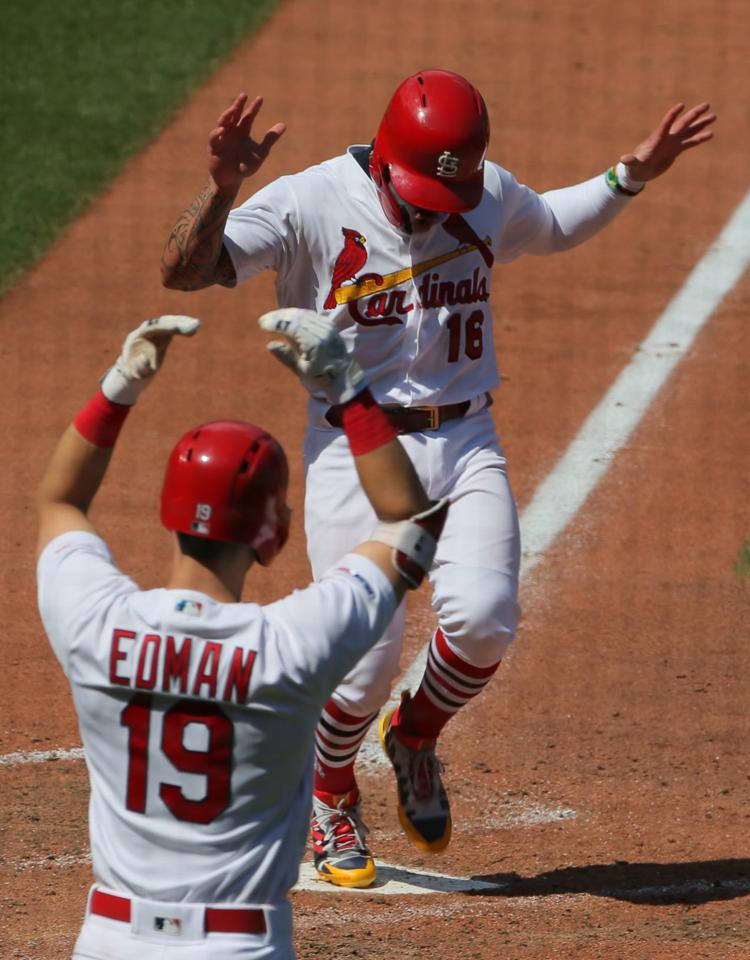 Astros blast off on the Cards 6-2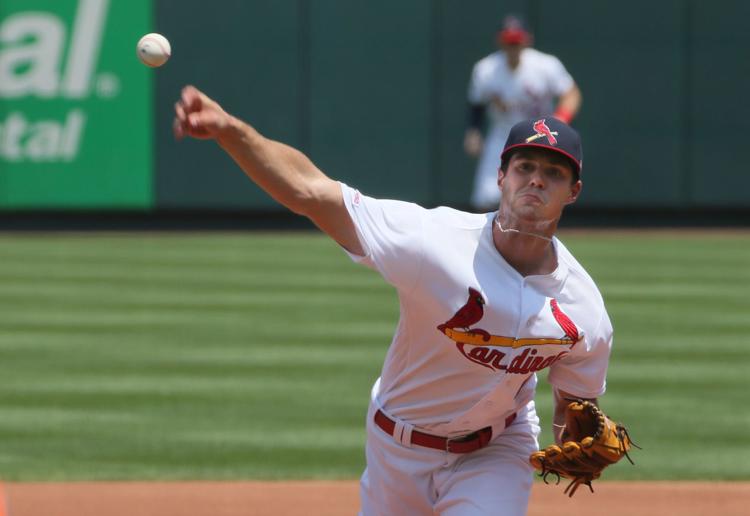 Astros blast off on the Cards 6-2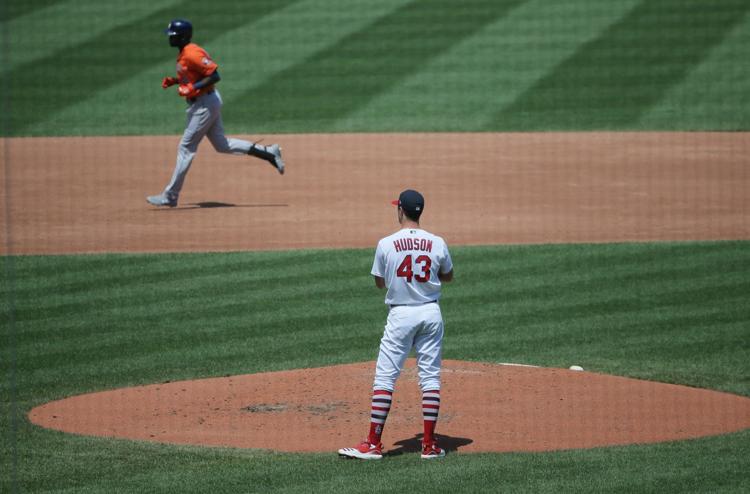 Astros blast off on the Cards 6-2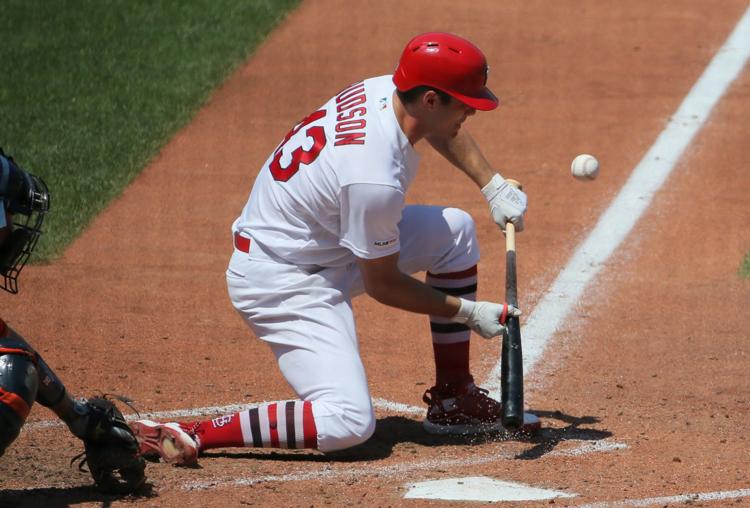 Astros blast off on the Cards 6-2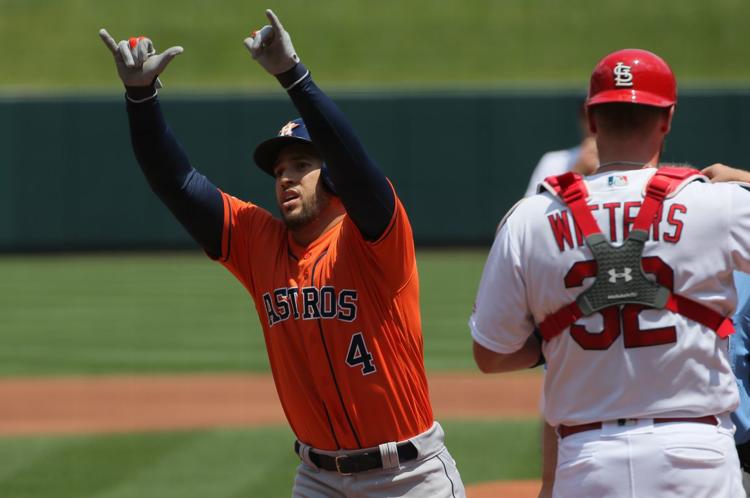 Astros blast off on the Cards 6-2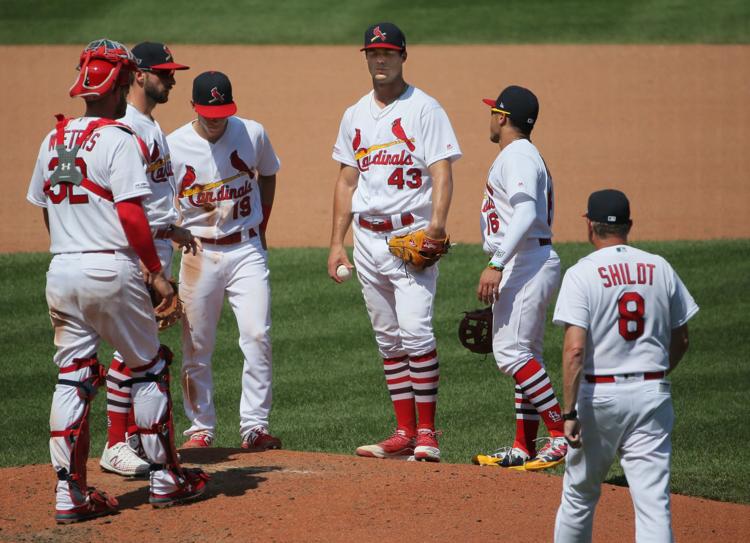 Astros blast off on the Cards 6-2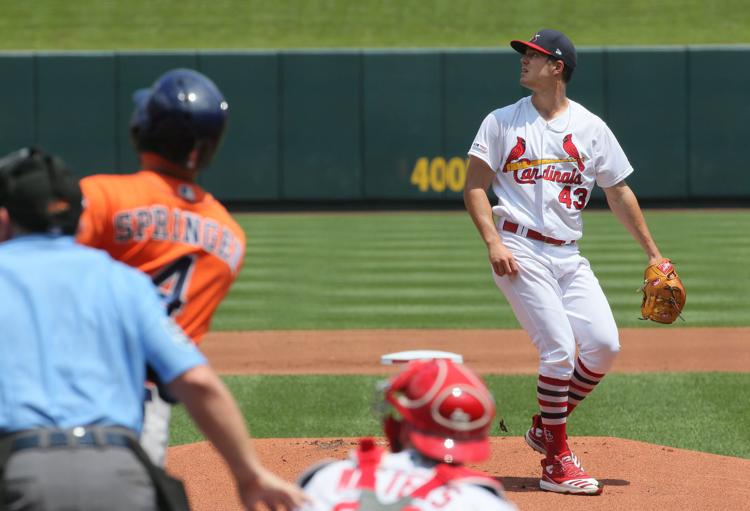 Astros blast off on the Cards 6-2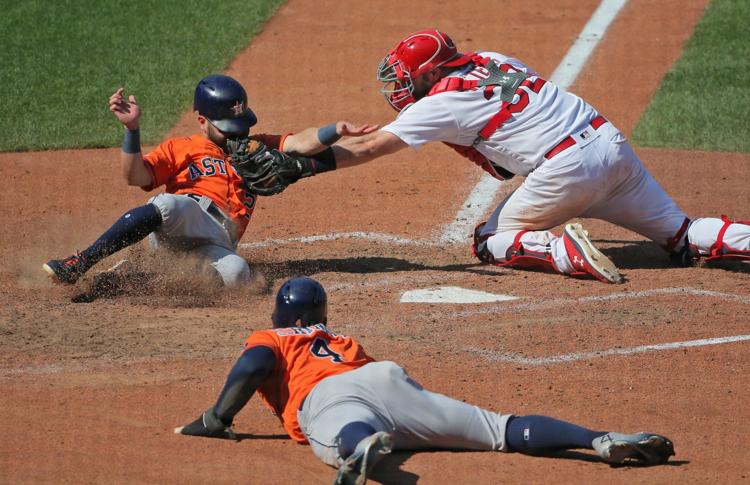 Astros blast off on the Cards 6-2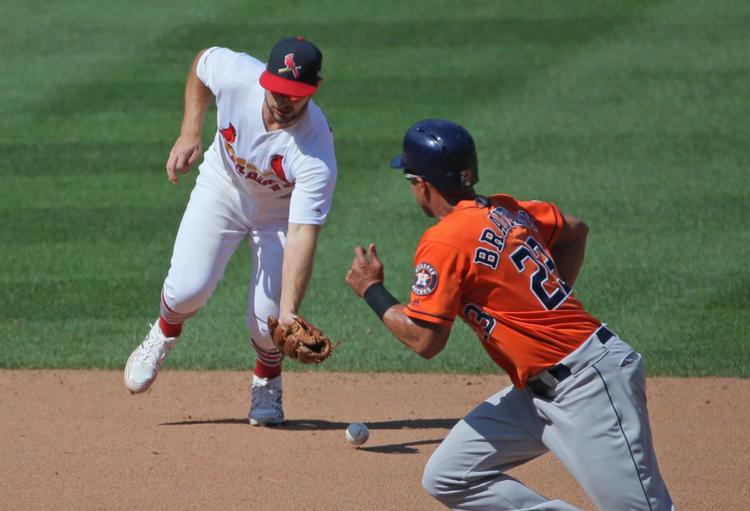 Astros blast off on the Cards 6-2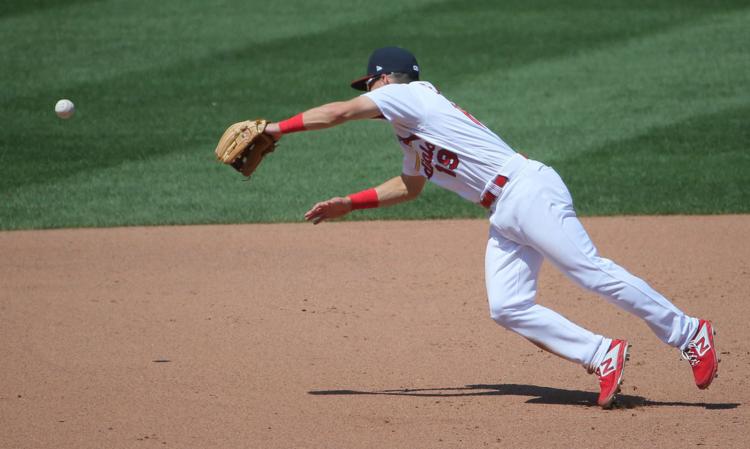 Astros blast off on the Cards 6-2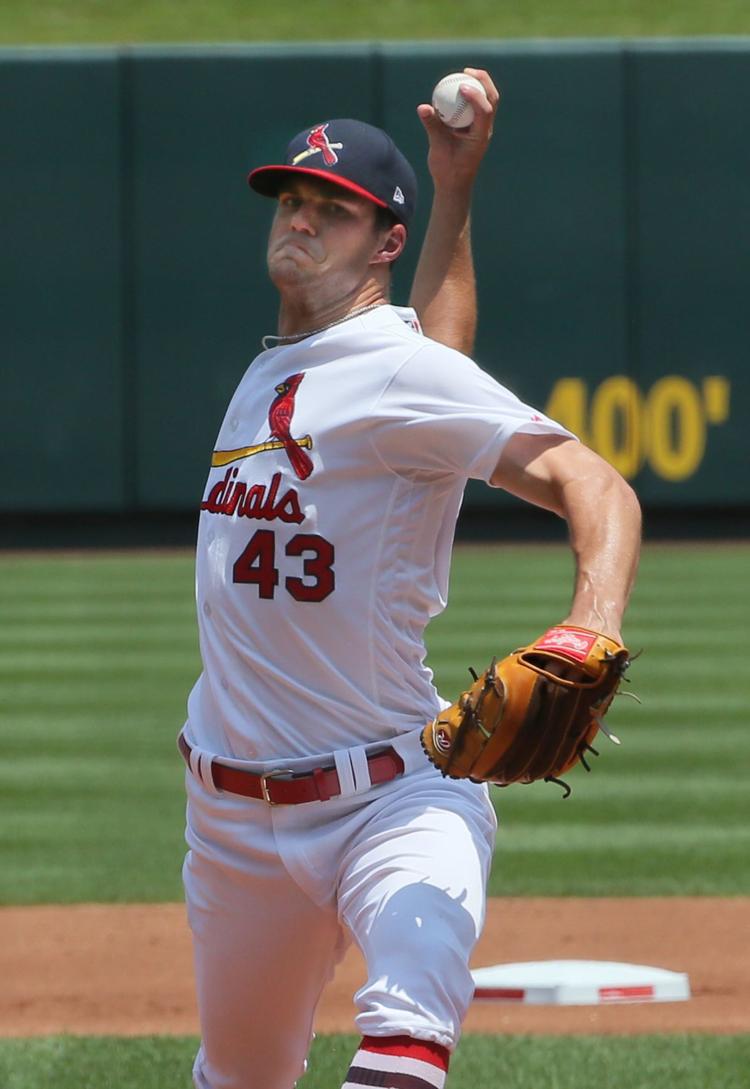 Astros blast off on the Cards 6-2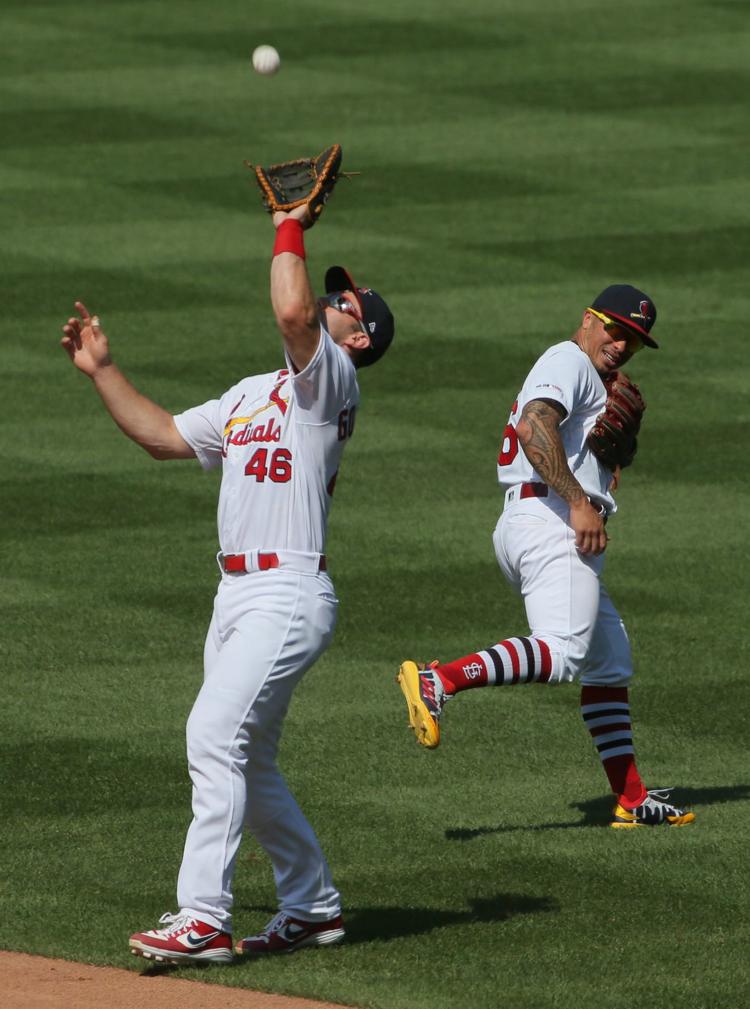 Astros blast off on the Cards 6-2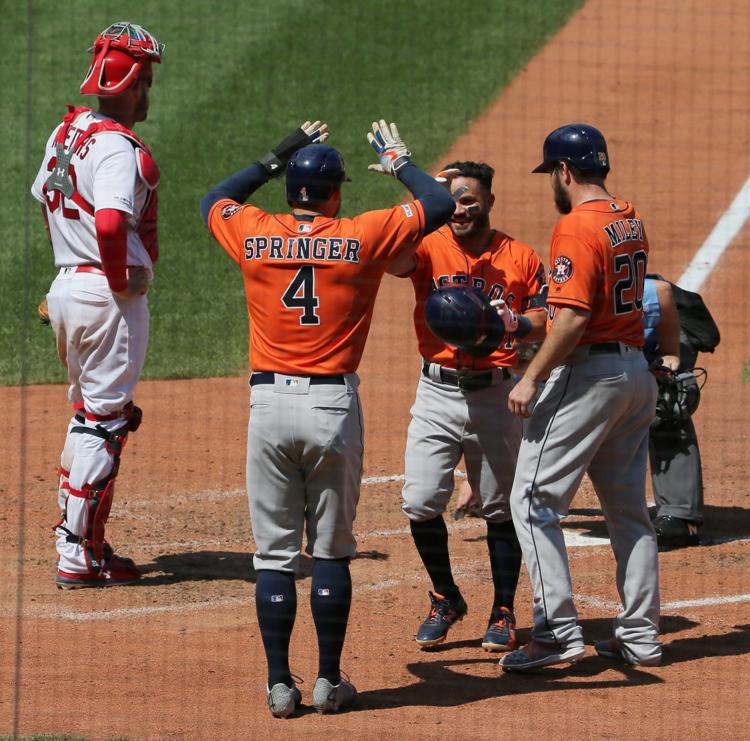 Astros blast off on the Cards 6-2