In the years after his playing days, as he grabbed a radar gun and began a second career ballpark-hopping with other scouts and swimming in their tales, Ben Johnson started hearing the lore of his role in a trade that, as one Cardinals executive recently put it, "could have changed baseball history."
There was the bloodhound scout who got a whiff of talents at the Cardinals' Class A affiliate in his backyard, a "toolsy" high-round draft pick named Johnson, and an unheralded hitter officials weren't yet sure how good he could be, but sure didn't want some other team to find out. Some of the stories are fact, some fishy, some depend on the vantage point of the storyteller, and some have faded at the edges over time, smudging one into another, legend filling in memory. This much is true: In July 2000, the Cardinals sought a backup catcher and targeted San Diego's Carlos Hernandez. The Padres, tipped by veteran scout Brad Sloan, responded with a possible trade that would include one of two Low-A Peoria prospects.
Ben Johnson was on that list.
The other name was Albert Pujols.
"I've heard stories," said Johnson, now the manager at the Cardinals' Class AAA Memphis affiliate. "I've heard the stories about how there could have been different paths, how we could be wearing different colors, putting on different jerseys, how it all could have gone if the team made a different decision. A trade like that makes you so cognizant of getting it right, getting your guys right, because it could have changed the dynamics of an entire organization.
"Trading away an Albert Pujols for a backup catcher?" he added. "That could have been the worst miss of all time."
The player the Cardinals kept had a peerless 11-year turn with the team that included two World Series titles, three MVPs, and the launch of a Hall of Fame career now adorned with 3,000 hits and 600 homers. For the first time since signing with the Angels in December 2011, Pujols returned to St. Louis this weekend for a series, prompting raucous ovations and inviting a chance to revisit a story that's quietly circulated the ballpark for years – the one about the most important trade in Cardinals history that never was. During a whirlwind trade deadline, on July 31, 2000, the Cardinals acquired headliner Will Clark from Baltimore and, in another deal, traded for San Diego's Hernandez and a minor-leaguer. To the Padres, the Cardinals sent pitcher Heathcliff Slocumb and Johnson, the tool-jangling, 19-year-old Class A outfielder and former fourth-round pick. Pujols continued to play in Peoria. Pujols had been "pulled off the table" in trade talks, one source said. On the surface, it seemed like a curious move.
The game had not yet been gripped by Moneyball, batting average still carried thump, and today's alphabet-soup metrics were not yet widespread. Tradition ruled. Launch angle and exit velocity belonged to NASA. Yet, here was a team choosing to keep an unknown 13th-round pick and Pujols' uncertain position instead of Johnson, a fourth-round pick who received a $250,000 bonus and was noted for his all-around athleticism. And, doing so only 13 months after they drafted both. At 18, Johnson had a .955 on-base-plus-slugging (OPS) in his first pro season, and at the time of the trade he was 2 ½ years younger than the average player in the Midwest League. He had a .786 OPS and 13 homers, second-most on the team. For perspective, Nolan Gorman, the Cardinals' top position prospect, is 19 and had a .786 OPS this season for Peoria.
Within general manager Walt Jocketty's front office, the Cardinals discussed and debated putting Pujols or Johnson in the deal. Opinions ran on both sides. Their choice was "franchise-changing," two officials said.
What tipped the decision was advocacy from Jocketty's right-hand execs like Jerry Walker, John Mozeliak, who oversaw the 1999 draft that acquired both players, and farm director Mike Jorgensen, among others. After he made several trips to Peoria, Jorgensen stumped for Pujols because "it was becoming fairly clear that Albert was the real deal."
They didn't know exactly the hitter they had.
They wanted a chance to find out.
"I really didn't want to give up Ben, either, but that's why you always have your top guys scout your own system," Jocketty said. "You have to know your own, like Pujols. There was no way we could trade him. No way, just based on what our guys had seen in a short period of time. They said, 'I think he's going to be something special – or has a chance to be.' When I saw it myself, it was obvious."
'Like none before'
At the gym where the Peoria players frequented, there was a basketball court, and to any teammate within earshot Pujols would insist that was his best sport.
Johnson learned early not to doubt the 6-foot-3, 235-pound infielder.
"Albert would cross (you) over and dunk on (you) if you didn't watch out," Johnson recalled. "Take him for granted and he'd take advantage. He was just a great athlete in a different package."
The 2000 Peoria Chiefs were a showcase of the Cardinals' 1999 draft class. First-round pick Chris Duncan, son of then pitching coach Dave Duncan, was on the team, as was seventh-rounder Coco Crisp. Future big-league pitcher Mike Crudale (24th round) had a 2.31 ERA in 38 games. The lineup produced five major-league position players: Crisp, Duncan, Johnson, Pujols, and catcher Eliezer Alfonzo. Pujols and Alfonzo would argue from batting cage to clubhouse about about who was the better hitter. Alfonzo, 21 at the time, had a .835 OPS as a catcher to back his claim. Pujols, 20, was on his way to a .324/.389/.565 season with a team-best 17 homers and league MVP.
Peers already had a consensus.
"Albert clearly was a hitter like none of us had ever seen before," Johnson said.
Drafted 402nd overall – a number Pujols recited precisely Friday during a press conference at Busch Stadium – he rejected the Cardinals' bonus offer of $10,000 and signed late for $60,000. He got his first swings as a Cardinal during instructional league play that fall and Jorgensen recalled Pujols hit a ball onto a balcony beyond the wall at Roger Dean Stadium, saying later "in September or October in that weather, in those conditions, kids don't hit balls that far." Pujols received an assignment to Low-A Peoria to spend most of the 2000 season.
Sloan lived about 20 minutes away.
The Cardinals saw him at more games, circling.
The scouting director for the Padres, Sloan had been in San Diego about the time the Cardinals started asking about Hernandez. Eli Marrero went on the disabled list, and Mike Matheny played with a cracked rib. The late Kevin Towers, longtime general manager of the Padres, was open to a deal, but didn't see a match in the Cardinals' minors. Sloan told Towers he'd stop by Peoria on his way home to Brimfield, Ill. He saw five games, including 2-hour roundtrips to see Peoria in Clinton, Iowa, right before the trade deadline. He submitted two names as desirable.
"I told Kevin there is a guy up there who can hit," said Sloan, now a pro scout for Boston. "The other guy was Ben Johnson, very athletic, and if he did hit you've got something special. But one guy there could already hit. You looked at tools guys and if he's got defensive tools, that lets him survive until they can develop as a hitter. Things were really different for Albert. His bat allowed him to survive to become a better defensive player. That stuff is total opposite. Exceptional hitter for his level."
Through the years, the details of the trade talks have faded or been sensationalized. It has long been described how the Cardinals promoted Pujols to Class A Potomac to get him farther away from Sloan's watch. That promotion was discussed as a way to keep Pujols "off the radar" for the trade, but it didn't happen until 10 days after the deal. There's a gap in Pujols' game-by-game log that would imply he missed a few games – was it to avoid injury during trade talks? – but that was a break in the schedule.
Through the years, even as they worked together in Cincinnati, Towers chided his good friend Jocketty for how close they came to acquiring the future championship cornerstone. Jocketty shook his head and said, "not that close." The Cardinals bet on their scouting of Pujols.
"The rest was up to him," Jorgensen said.
Pujols had a strong enough turn in Potomac that by the next month he was in Class AAA Memphis, where he hit a home run to win the Pacific Coast League championship. By December, the Cardinals were so enamored with Pujols that then-manager Tony La Russa suggested between Fernando Tatis and Pujols "one of those guys was going to be traded." Tatis was.
Eighteen months after being a 13th-round pick, Pujols knocked.
"When you look at that point in time, I don't think anyone saw him competing for a big-league job in the next eight months," Mozeliak said. "The next six weeks were pretty remarkable. He goes to Potomac, does well there. He goes to Memphis, wins there, has a distinguished time in the Arizona Fall League and then everyone knows what happened in major-league camp. A meteoric rise. These things only happen to certain types of players. And the rest is history."
'Get your guys right'
Ben Johnson found out about the trade on the road, returned to Peoria for his stuff, and made the trip to his new team in the same league. In the Peoria clubhouse, he left behind friends, draft-classmates, who he hasn't seen since other than "maybe you wake up 10 years later and they're on Facebook." By the next summer he was the Padres' No. 8 prospect, eventually to make his major-league debut in 2005.
Every step he made the day he was traded and since has informed how he approaches his role in player development, from telling a player he's traded to welcoming a player to a new team, and most of all, identifying talent. The player the Cardinals traded instead of a future superstar now has the job of identifying that next player in the Cardinals' organization. And he has first-hand experience why, Johnson said, "it's imperative that you get your guys right, that you know their potential, that you put them in the right lane because imagine if they didn't."
That, he said, is the true tale of his trade.
"The Cardinals did the right thing on their side, I'll tell you that," Sloan said. "It could have changed a franchise."
---
Cardinals 4, Angels 2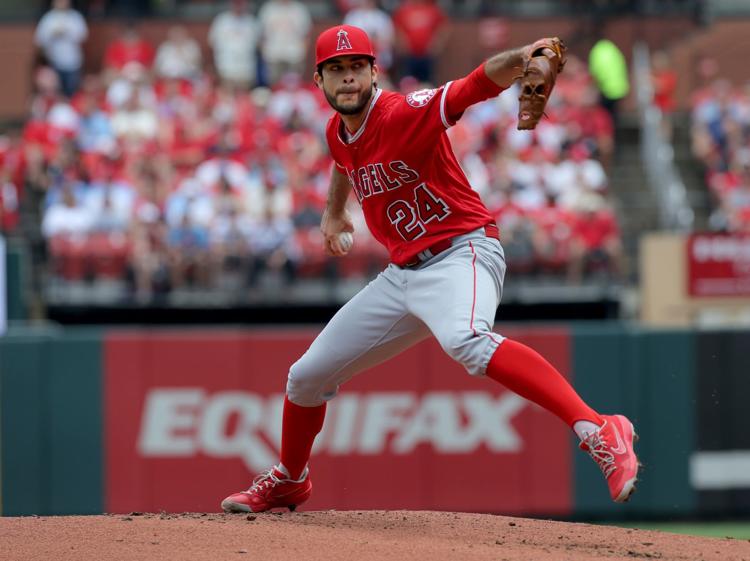 Cardinals 4, Angels 2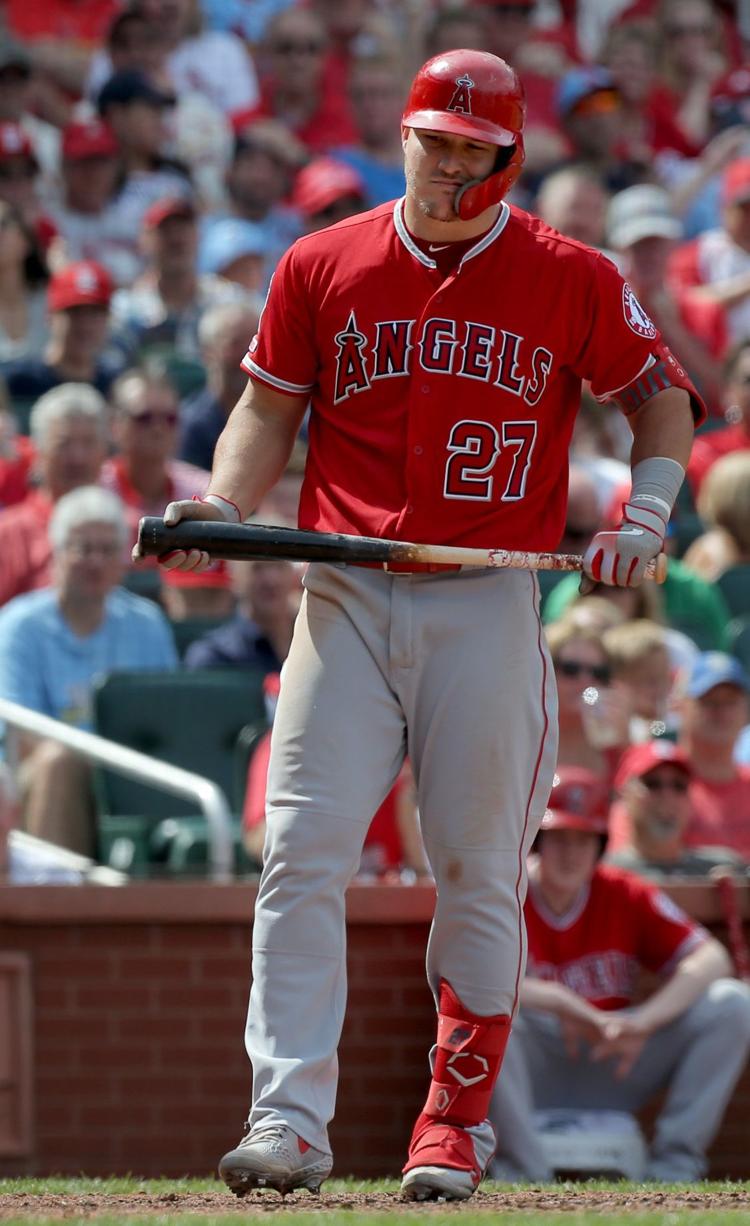 Cardinals 4, Angels 2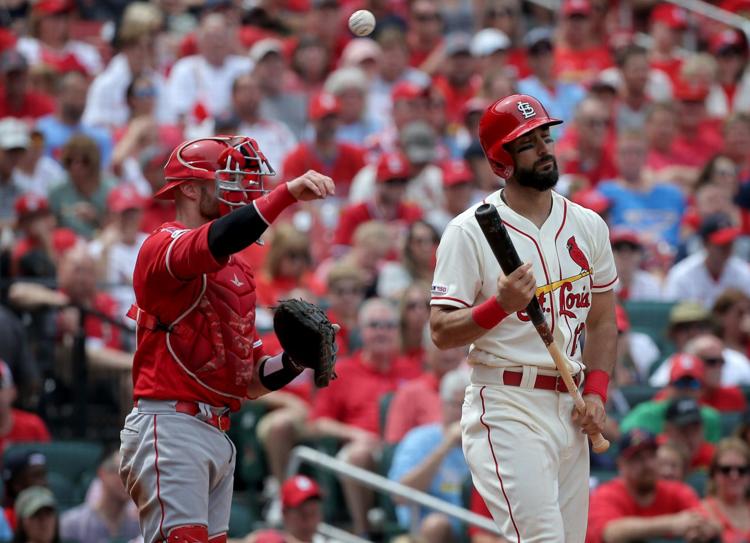 Cardinals 4, Angels 2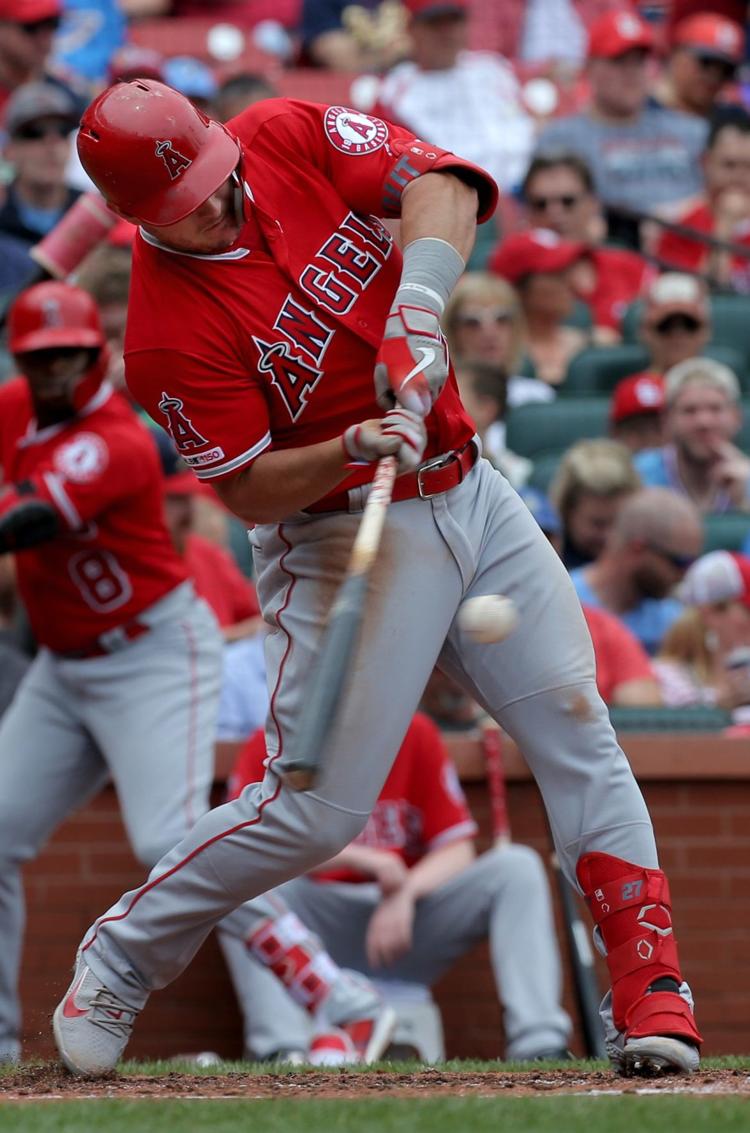 Cardinals 4, Angels 2
Jordan Hicks leaves the field with trainer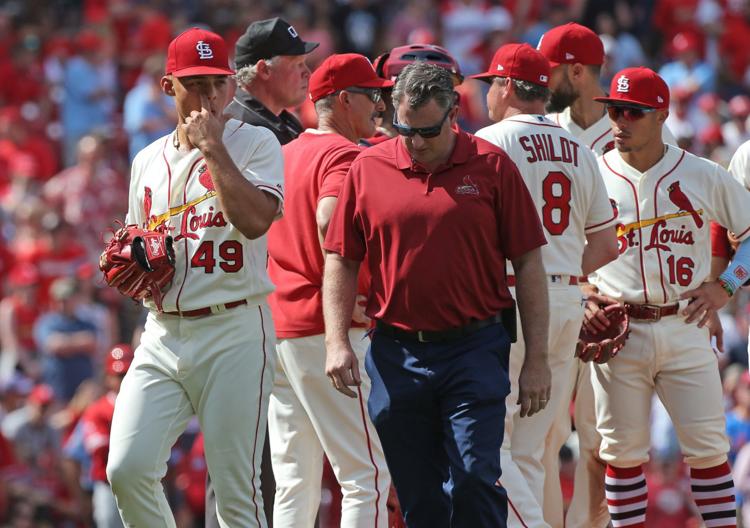 Cardinals host Angels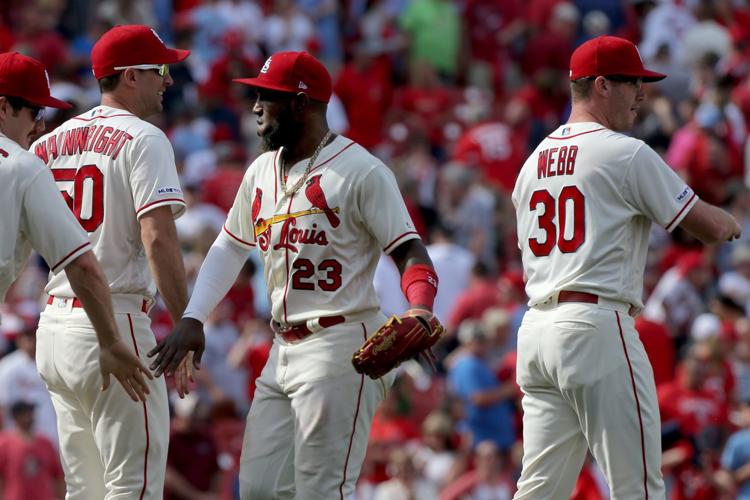 Cardinals host Angels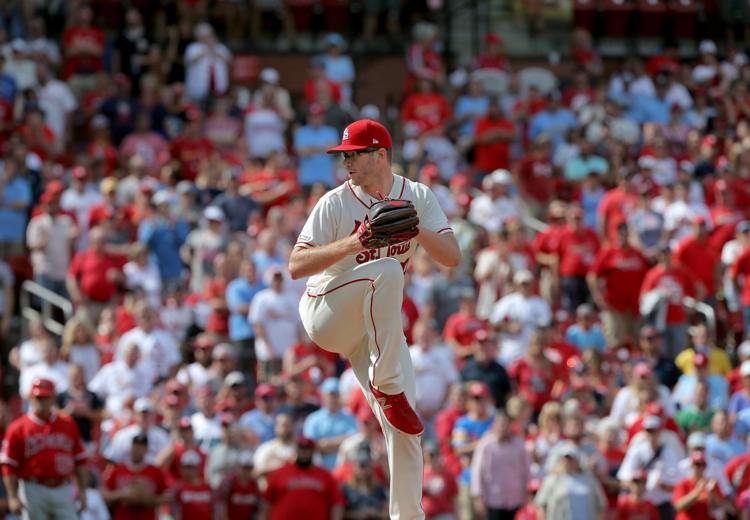 Cardinals host Angels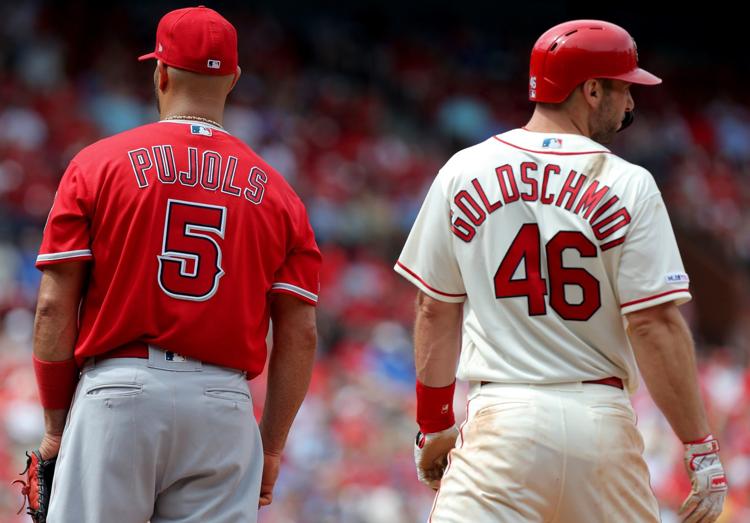 Cardinals host Angels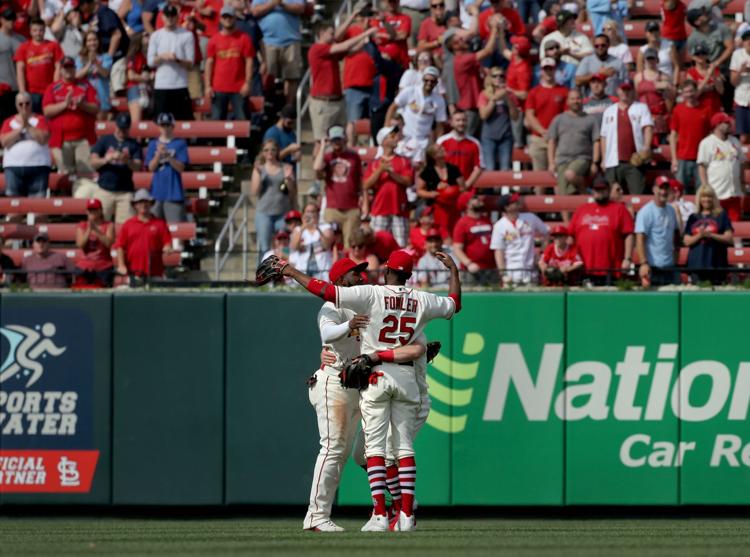 Cardinals host Angels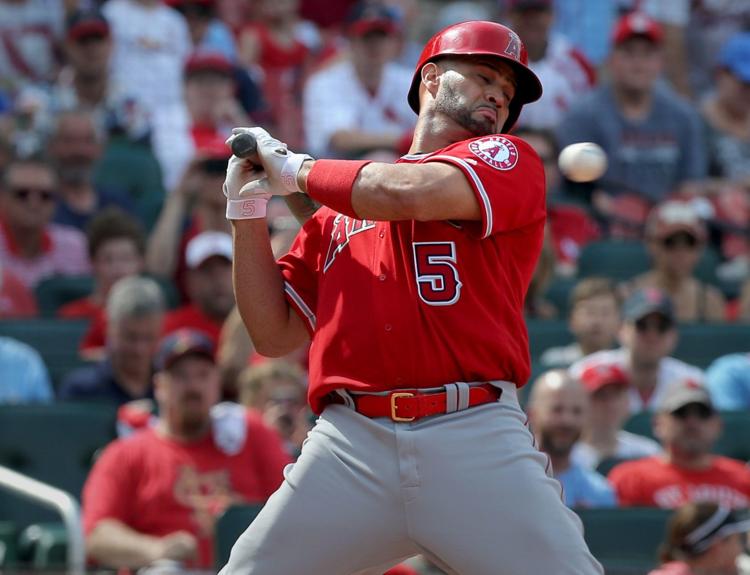 Cardinals host Angels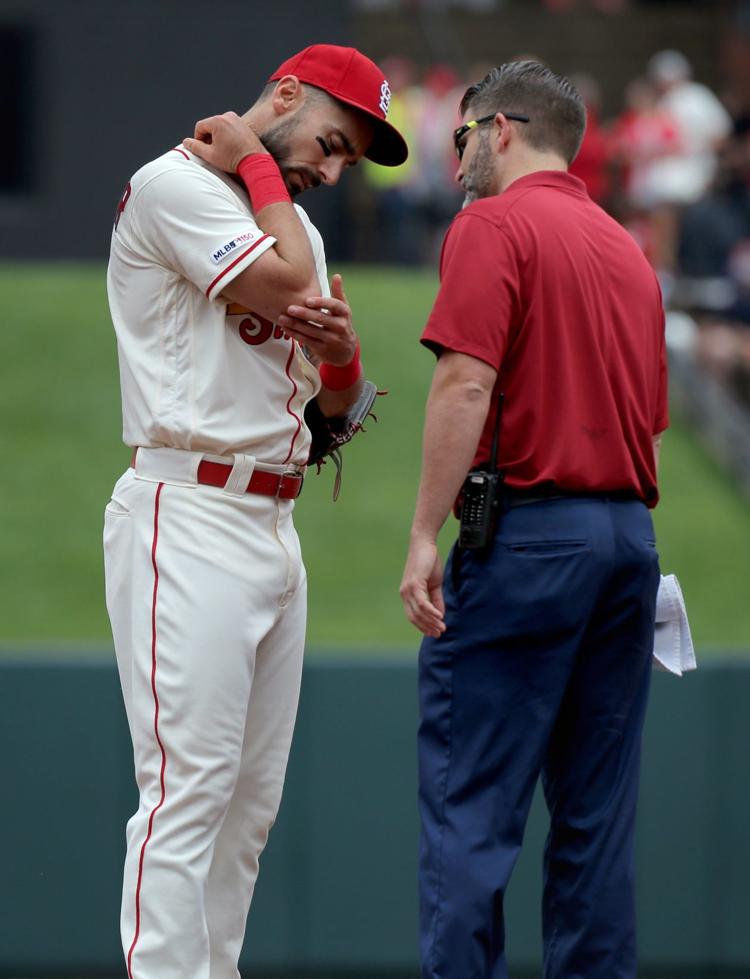 Cardinals host Angels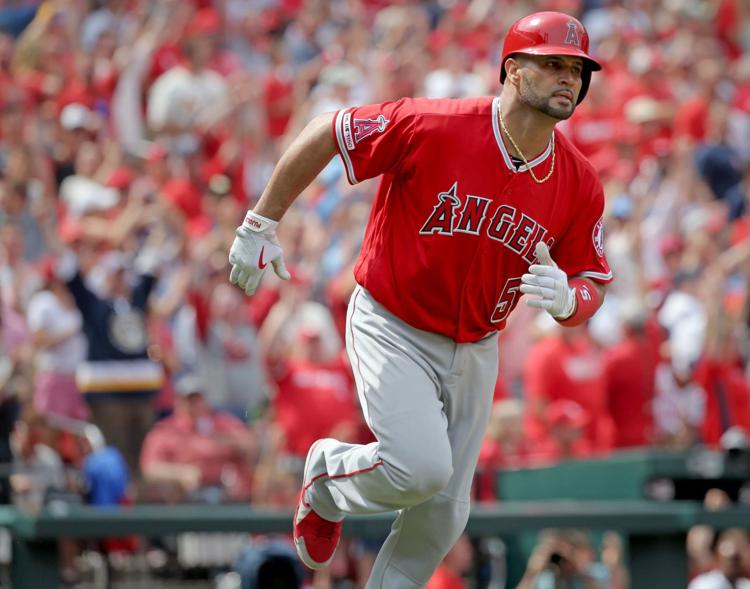 Cardinals host Angels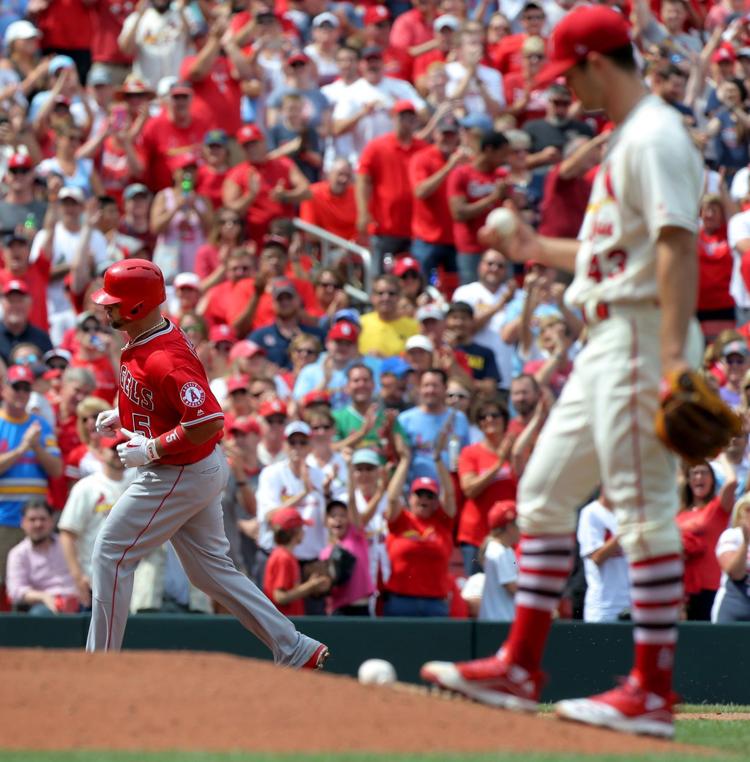 Cardinals host Angels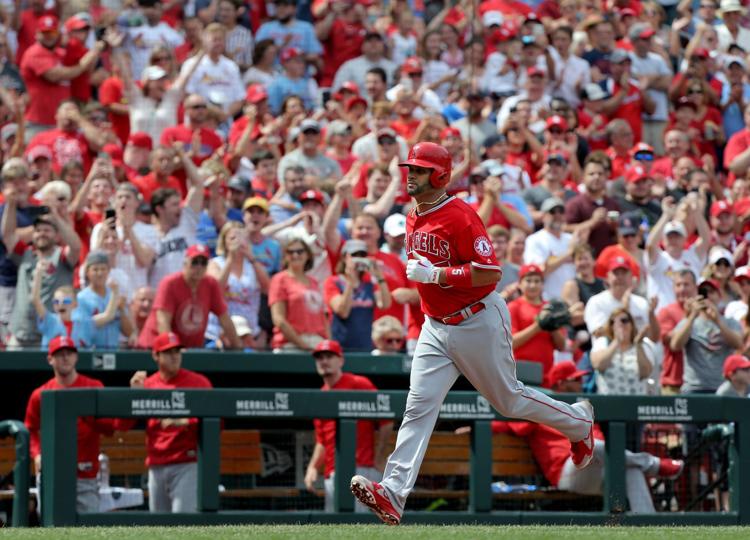 Cardinals host Angels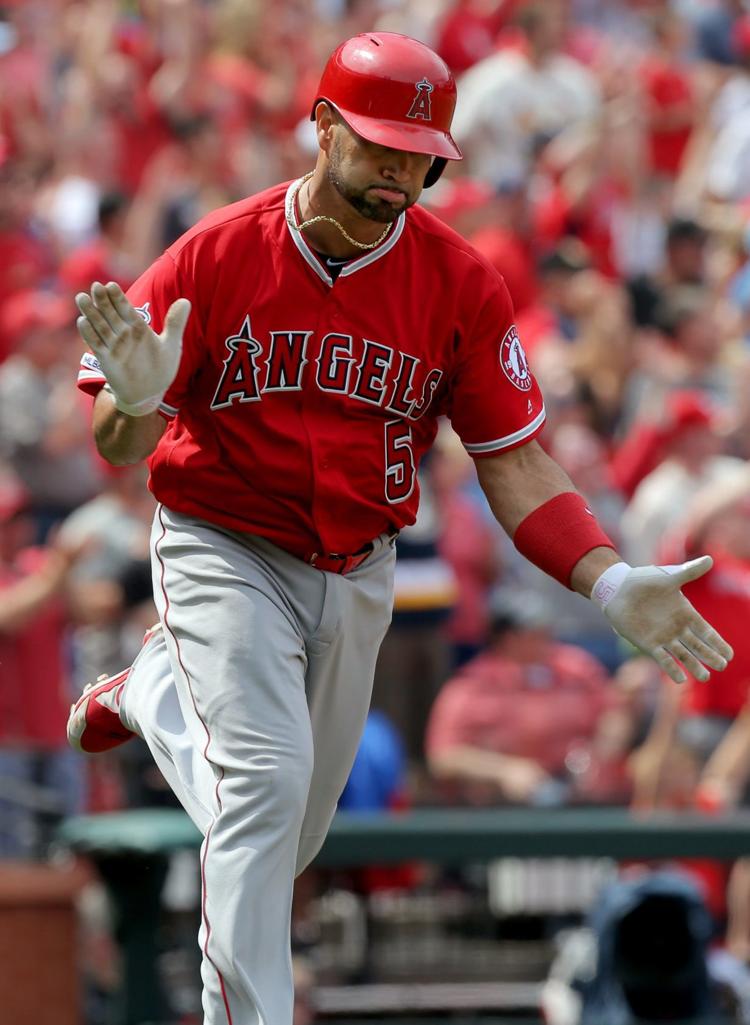 Cardinals host Angels
Cardinals 4, Angels 2
Cardinals host Angels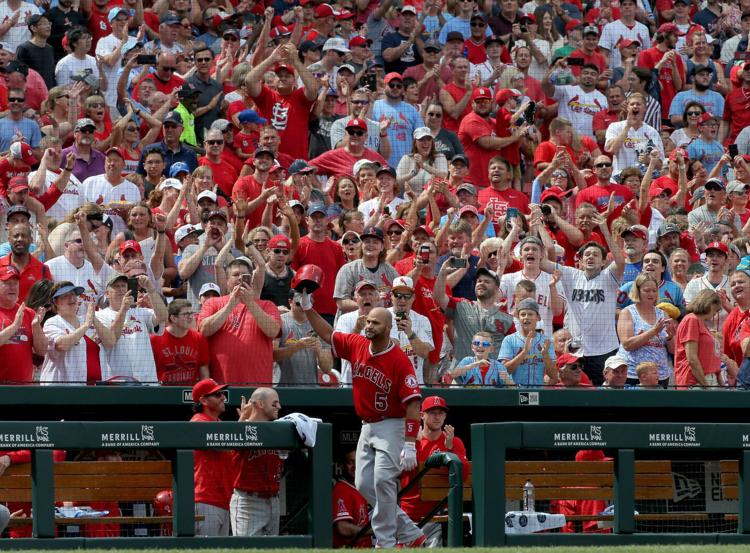 Cardinals host Angels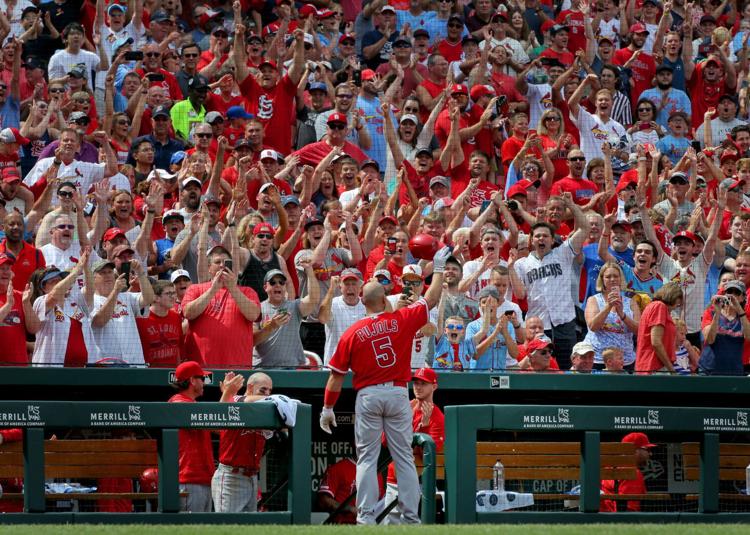 Cardinals host Angels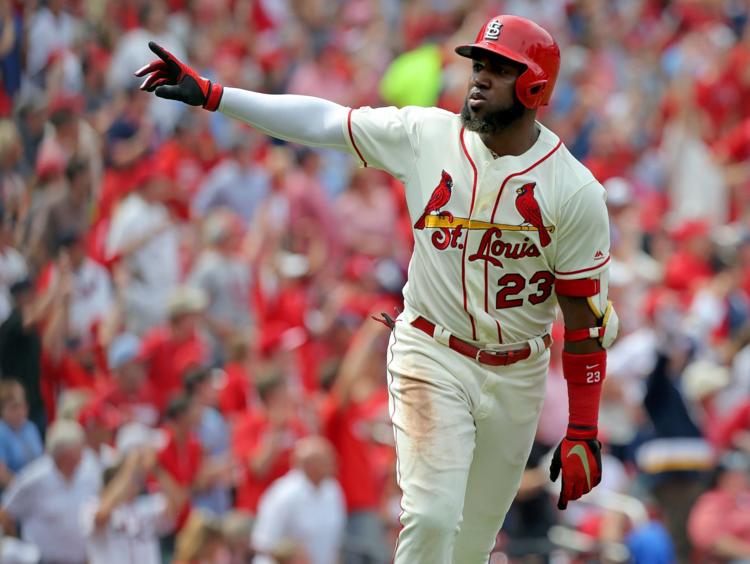 Cardinals host Angels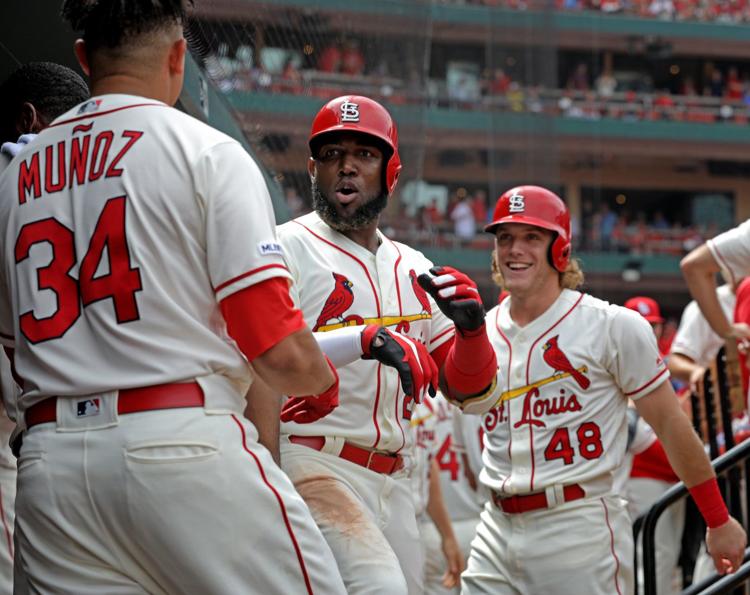 Cardinals host Angels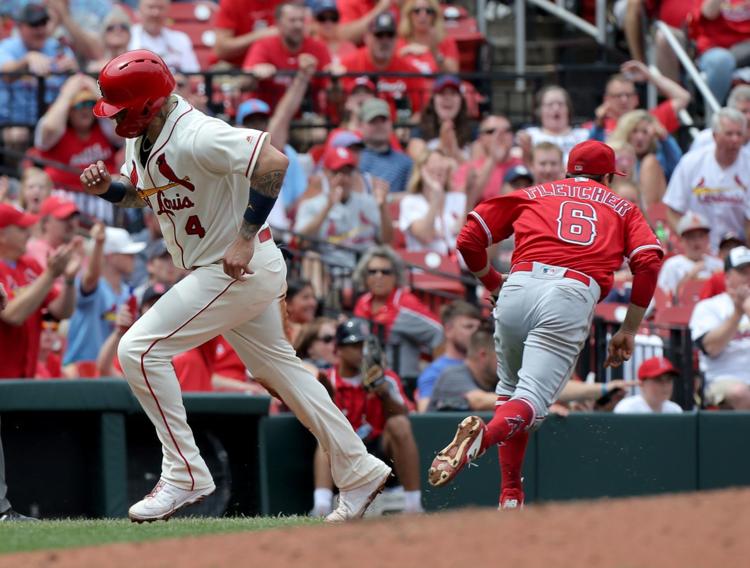 Cardinals host Angels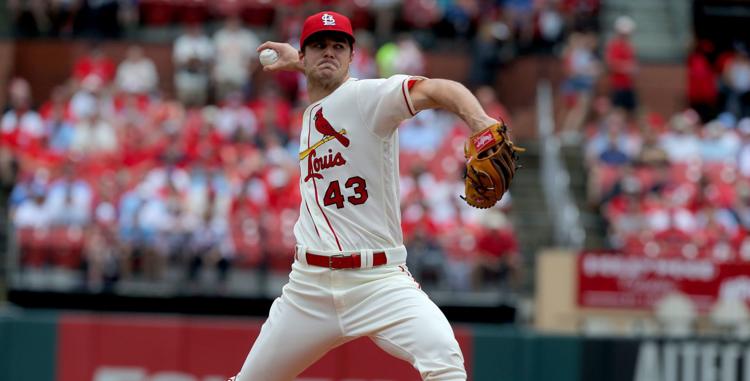 Cardinals host Angels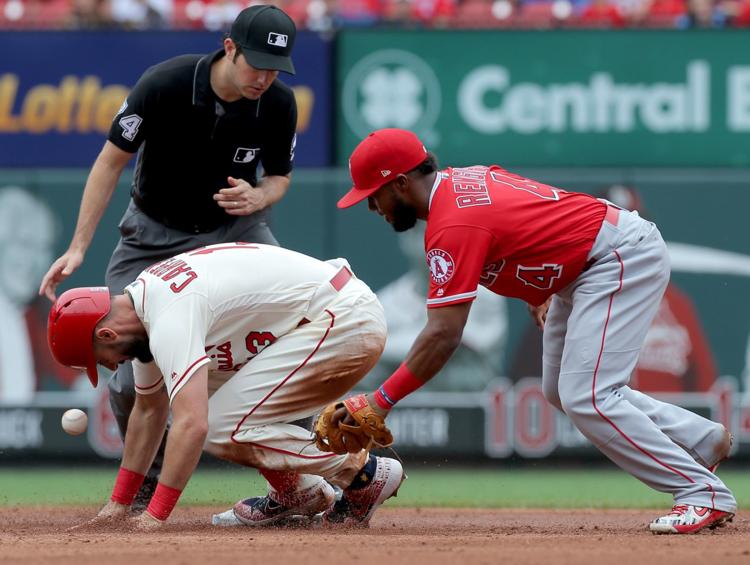 Cardinals host Angels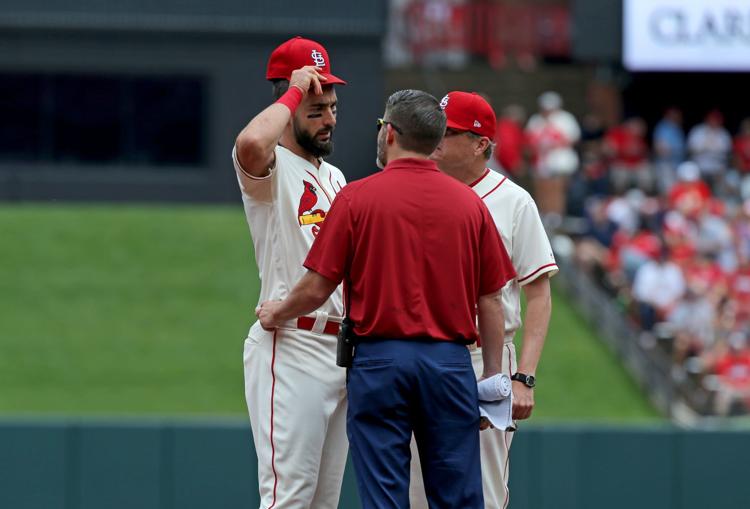 Cardinals host Angels
Cardinals host Angels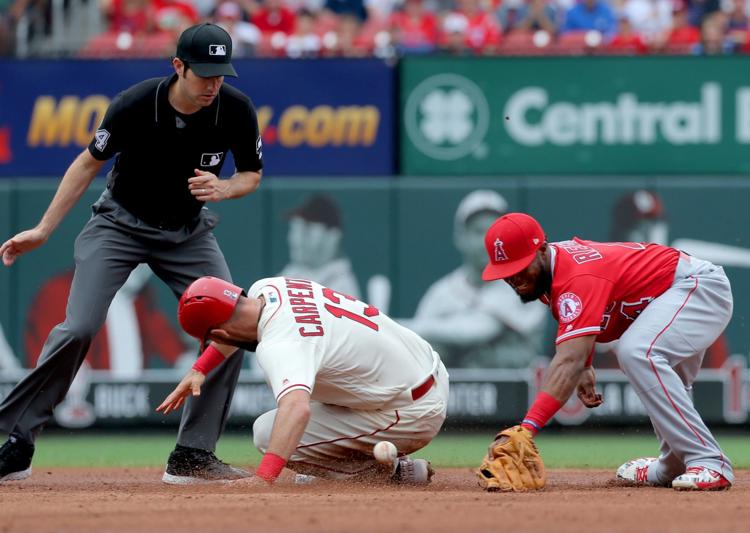 Rain delay before Cards take on the Angels