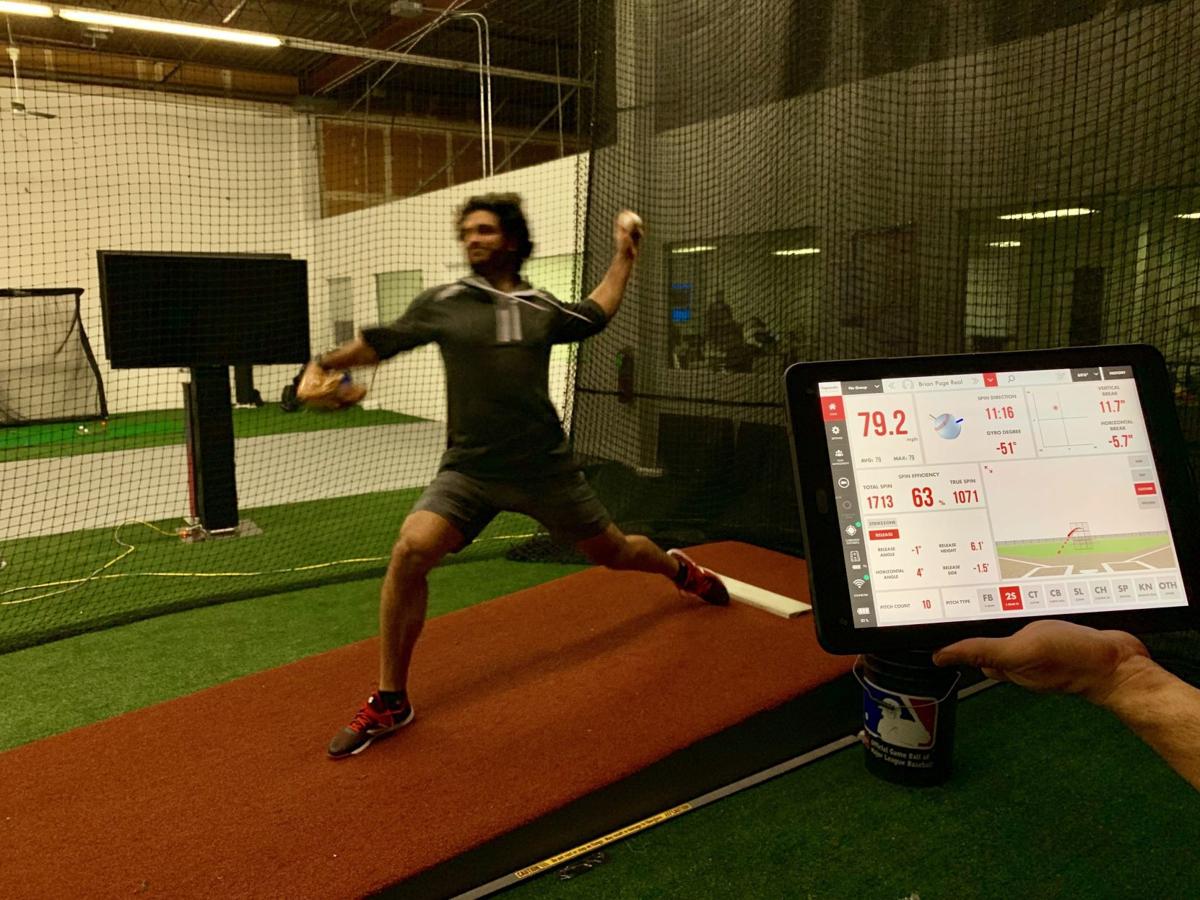 Like elves wrapping, packing, stacking, and labeling in Santa's workshop around mid-December, the employees at Rapsodo spent the eve of spring training readying baseball's new, must-have toy for delivery to all 30 major-league teams.
The floor of the company's North American headquarters in St. Louis was covered this past February with boxes, two by two, that held technology capable of capturing and translating a pitch's spin rate, the chic metric of pitching. A Rapsodo official described the frenzy of activity as "working our butts off" and "great times, the best of times." From this 9,000-square office at the end of Brentwood Industrial Drive off Manchester Road, an unassuming nook of this baseball-mad city, they were thrilled because they were doing more than making a list, checking it twice. They were arming a revolution.
"When a video camera would come out to record me pitching, I thought that was a special day," said former college closer Seth Daniels, Rapsodo's director of baseball operations. "So, I had no touchpoint for this explosion of understanding. Spin efficiency. Pitch design. This is what we have, and literally some of this is data that was never available except to the elite of elite. We could have an impact on pitching development at all levels — and I don't think we saw that at the beginning. Then we had this cult following. They were looking to change the game of baseball."
It wasn't long before the contents of those boxes from St. Louis began appearing in pictures on social media from spring training. The wedged-shaped boxes between the pitcher and catcher in bullpen sessions at Reds and Cubs camp — Rapsodo "tanks." That tripod perched behind the Blue Jays' pitchers in Dunedin, Fla. — Rapsodo. This was more than product placement — it was universal advancement. The Rapsodo tech, specifically the Pitching 2.0 launched in January, uses radar and high-speed photography to track and measure the flight of a pitch, and within 7 seconds relays a statistical cornucopia to a nearby iPad. From that data, pitchers and coaches can tell spin rate and so much more — such as the axis, pitch break, the efficiency of the spin, release point, and even how the pitch would have traveled if it only had gravity as its guide. This changes for each style of pitch, with a fastball benefiting from more spin efficiency (95 percent or greater) than a slider (35 percent).
Such data from Rapsodo has been credited with Justin Verlander ditching his two-seam fastball, Craig Breslow reclaiming his career, Jake Odorizzi reworking his mechanics, Cardinals reliever Mike Mayers rethinking his aim on his fastball, and the Houston Astros finding a tech-driven edge a year or two before others.
As of this past week, 29 of 30 big-league teams had a lease from Rapsodo, up from five teams in 2017, said Art Chou, the company's North America GM. Houston was the first to meet with Rapsodo in 2016, and the Dodgers and Mariners were two of the first clubs to sign on, for 2017. The Cardinals were in the recent wave, joining this past winter. A year ago, Rapsodo had 130 monitors sold to Major League Baseball clubs.
They shipped 350 this spring.
"We are now aggressively using this technology at all levels of the organization," said John Mozeliak, the Cardinals' president of baseball operations. "It's an impressive company, and we're glad to have them in our backyard."
Rapsodo was founded in 2014 by Batuhan Okur, a Turkish engineer. He developed the fusion of radar and high-speed imaging for his SkyTrack Golf Launch Monitor, but the application to other sports was obvious. In 2016 Okur spread the tech to baseball and softball with the first hitting and pitching monitors. The company runs from Singapore, where Daniels visited for an interview after a 20-hour flight and no promise of a job.
At Anderson University, Daniels had finished his playing career and returned for an MBA to find himself in the Rapsodo sweet spot: a former ballplayer with a business degree and software interest. In Singapore, he was rushed to a warehouse to see the new baseball tech and immediately saw a problem: The device was positioned on home plate. To explain, Daniels uncorked a curveball that blasted apart the tech. (That moment was captured in slo-mo, he said.) Early sales pitches were just as tricky.
"We went from the reactions of Rapsodo who? Rapsodo what? Rhapsody? Raspodo?" Daniels said. "There was as much education as sales pitch. Now we're getting name-checked on Sunday Night Baseball, on ESPN."
"Now it's a noun — and a verb," said Frank Castiglione, director of marketing.
Rapsodo's baseball and North American outreach was originally housed in Indianapolis, but through a series of connections, some rooted in St. Louis' baseball history, it moved to the Cardinals' area code this past July. When Chou, who had worked for St. Louis-based Rawlings, joined the company, Rapsodo moved operations to St. Louis, and is now looking for a new home to stay in the area. The 13-person staff has four more openings right now, and when interns join "it's like the population doubles," an official said.
Two of last year's interns were hired by major-league teams, Chou said.
The most significant statistical breakthrough in baseball in the past decade has been the advent of Statcast. It has fueled the launch-angle craze for hitters and the spin-rate epiphany for pitchers who once chased velocity. One of Rapsodo's first pitches read, "RPM is the new velo." Access to such data has spawned an industry around how to measure and use it, from the ubiquitous Trackman radar that the Cardinals and others have long utilized for scouting and development to Edgertronic, a hyper-slow-motion camera that allows pitchers a Matrix-like look at their grip and release.
Into this marketplace, Rapsodo offers portability and immediate feedback. The closed-loop between developers in Singapore and staff in St. Louis has also allowed them to quickly react to team requests, such as corrections for measuring sidearm pitchers and release point data.
Rapsodo tanks and the computer protected inside sell for a $4,000 yearly lease — and they can be toted on the road, from bullpen to bullpen. There is also a fee for subscribing to the data collected. Major-league teams are charged $6,000 for a yearly lease because they want more security for the data and the ability to download, Chou said. About 100 players have purchased Rapsodo tech for personal use so they have their personal data.
Shortly after hitting in Rapsodo's cage at the St. Louis office in December, former Cardinals catcher Carson Kelly learned he had been traded to Arizona as part of a package for Paul Goldschmidt. He and Matt Adams used Rapsodo's cage and Rapsodo's Hitting 2.0 tech to build their swings and identify, in real-time, shifts they could make to improve launch angle and the ball's spin. It was their lab, without the lag.
"We want to have backspin or knuckle action," Kelly said. "Backspin gets the carry while knuckle-action is squaring (the pitch) up. Taking this data it allows me to make adjustments in getting the bat through the zone more square to pitches. By seeing the result I can think back on how I felt. It allows me to make adjustments on the fly."
Same is true for pitchers using Pitching 2.0, which launched in January. They can shift their grip on a pitch and see immediately how that changes the spin efficiency and predicted path. Rapsodo calls this "pitch design."
The Cardinals intend to "pilot" the hitting programs in the near future, but the use of the pitching tech is spreading as a development tool. It remains "experimental" for the major-league staff, though some individual pitchers have already used it. Starter Jack Flaherty did this past winter, and he said it offered him a baseline for how his pitches work best, so he can diagnose an issue if, say, he's had an off game with his breaking ball. The Pitching 2.0 interface tracks spin rate, the "gyro" degree of the pitch, and through those numbers identifies a "true spin" and "spin efficiency." While spin rate may not change for a pitcher, Rapsodo can help illustrate "how much spin is used – and much spin is useful," Daniels said. This past winter, while working with Rapsodo in Colorado, Mayers learned his four-seam fastball was more effective lower in the zone than he realized, if he shifted his target to Yadier Molina's shoes. Rapsodo showed him the predicted path of his fastball if acted upon only by gravity, and it was coming far short of the plate.
"You could see the life and you could see the projection and you could see from the hitter's eye the recognition of where it was going to go," Mayers said. "So I knew that pitch played for me. I just needed to lower my eyes."
In addition to the release this summer of a pocket-sized, smartphone-based golf system, Rapsodo has other advancements in mind. A "RapScore" will splice all of the data together to help a pitcher or hitter rate a workout. Chou said the company can use that data to map a "road to The Show" by offering the average metrics at various levels, from 12-year-old to Class AA to majors. That would add a new dimension to scouting, as would another step for Rapsodo eyes: In-game tracking. The Cardinals' proximity could help them play a part in experimental tech, Chou agreed. Statcast has paved this information highway right onto the field, and Rapsodo wants to follow.
Then put its own spin on it.
"In baseball, and in other sports, when there's something that improves how we're able to measure success, you get this area of advancement downstream from the changes, and that's where we fit in," Chou said.
"It's rare in sports when you get a new definition of performance. Baseball has been given that. I think we are helping fine-tune that definition and how to use it."
St. Louis Cardinals v New York Mets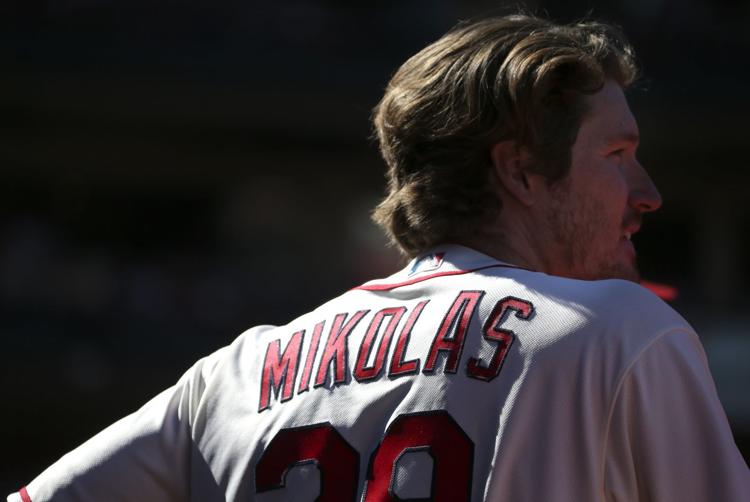 St. Louis Cardinals v New York Mets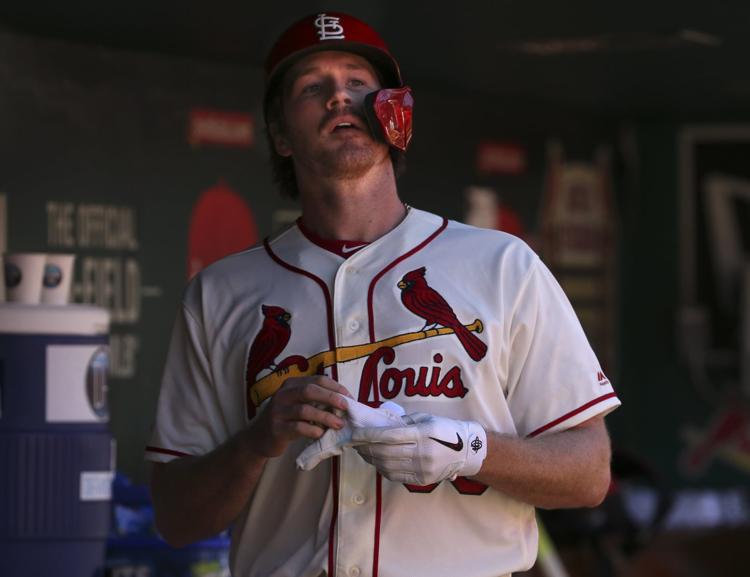 St. Louis Cardinals v New York Mets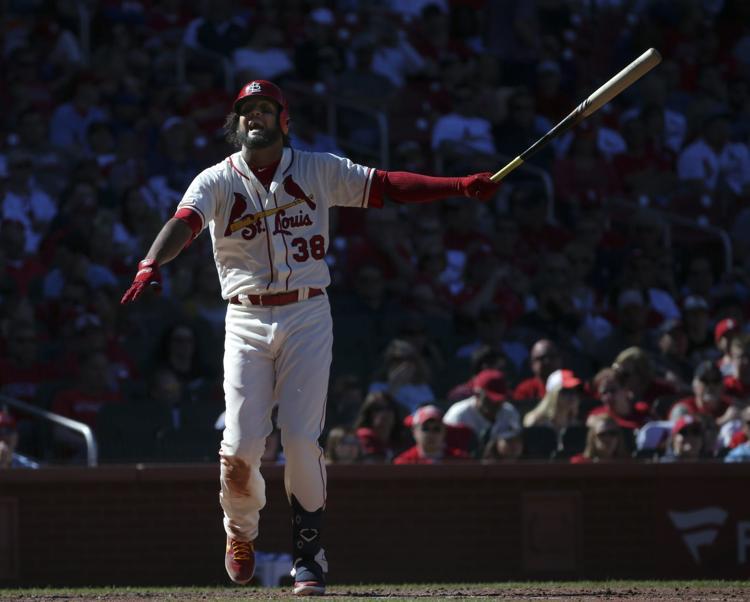 St. Louis Cardinals v New York Mets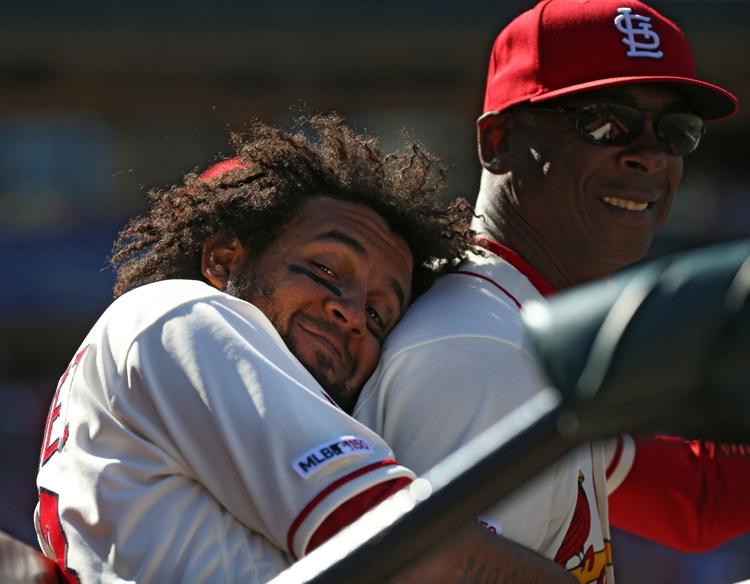 St. Louis Cardinals v New York Mets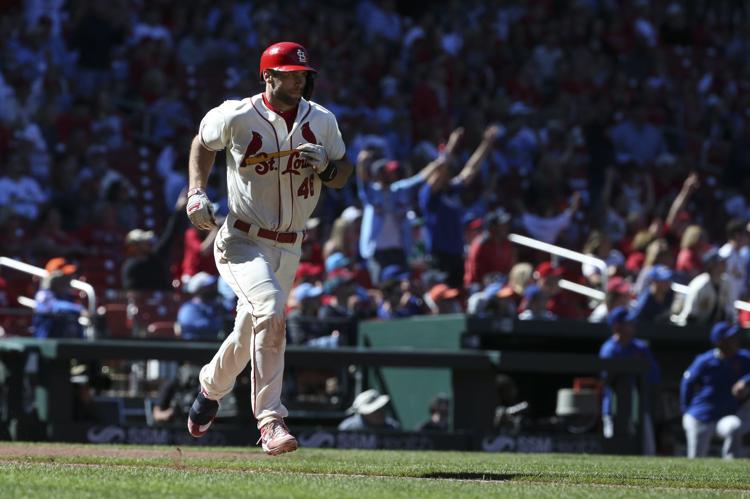 St. Louis Cardinals v New York Mets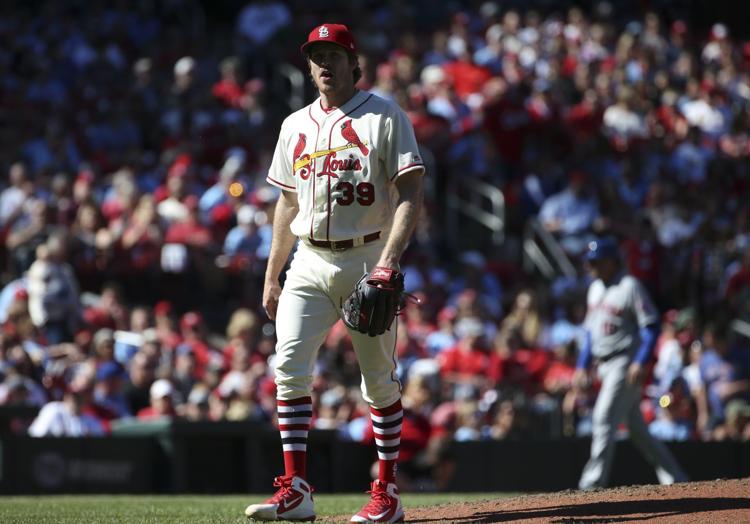 St. Louis Cardinals v New York Mets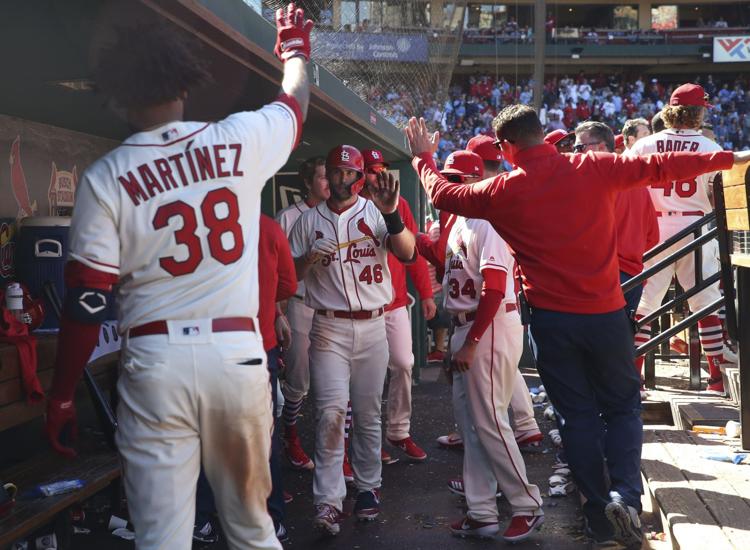 St. Louis Cardinals v New York Mets
St. Louis Cardinals v New York Mets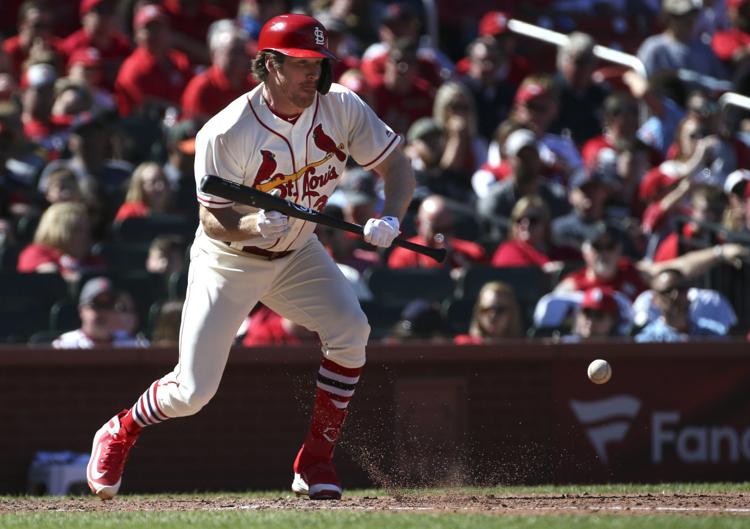 St. Louis Cardinals v New York Mets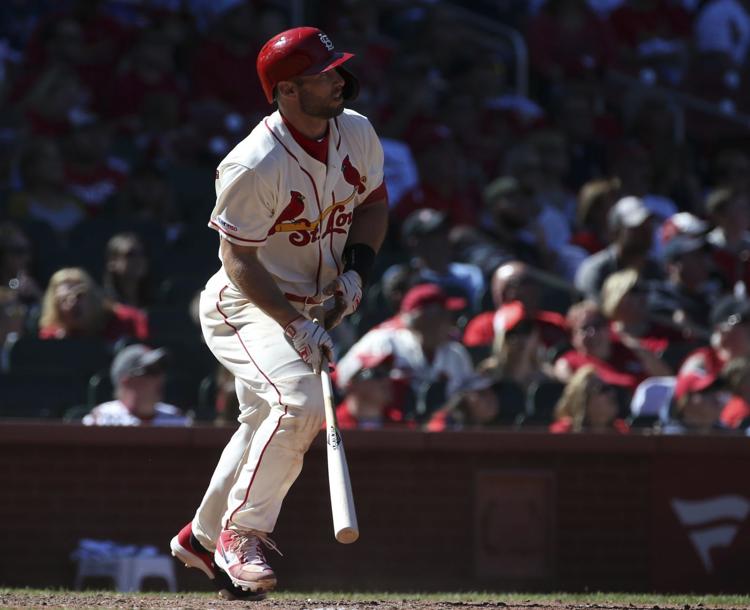 St. Louis Cardinals v New York Mets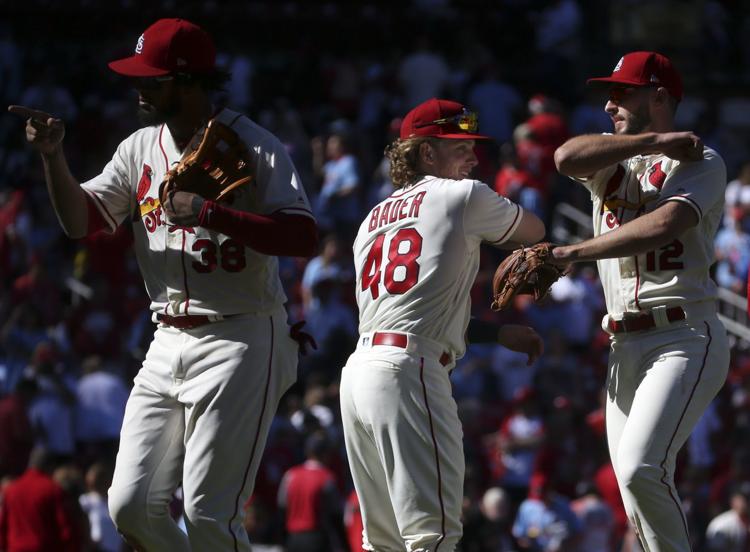 St. Louis Cardinals v New York Mets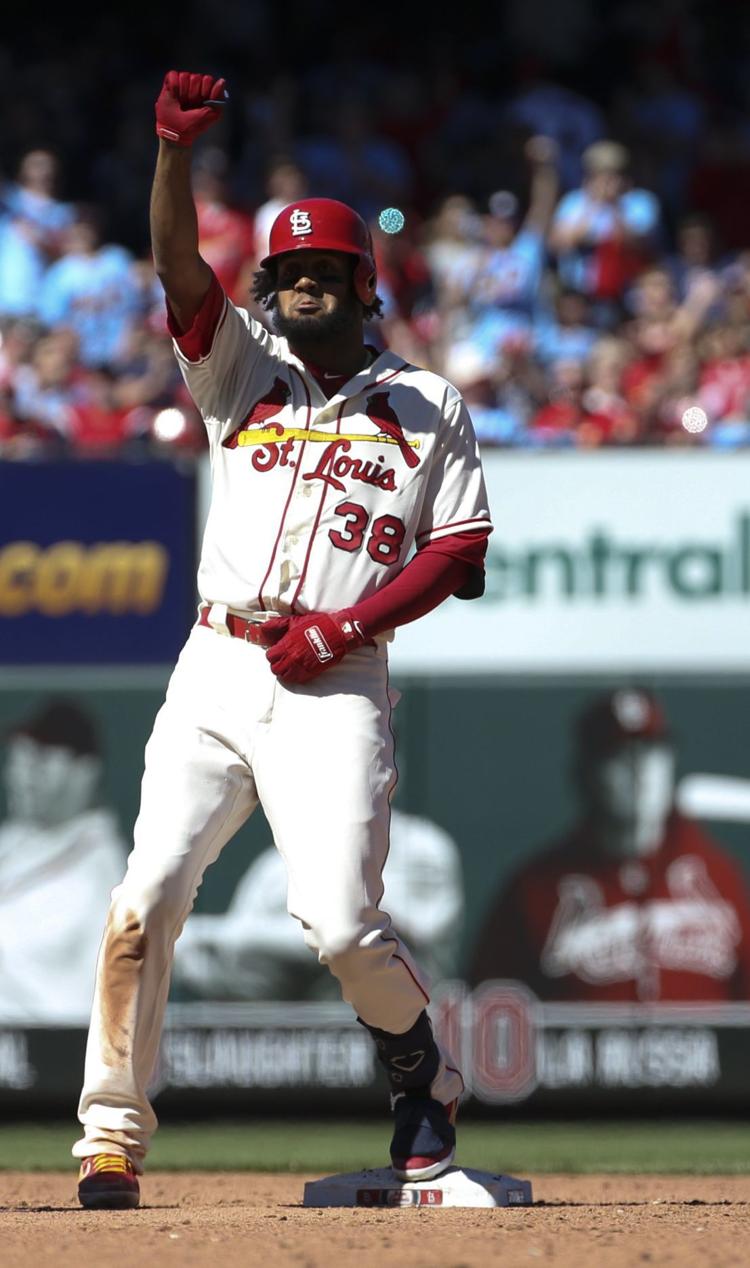 St. Louis Cardinals v New York Mets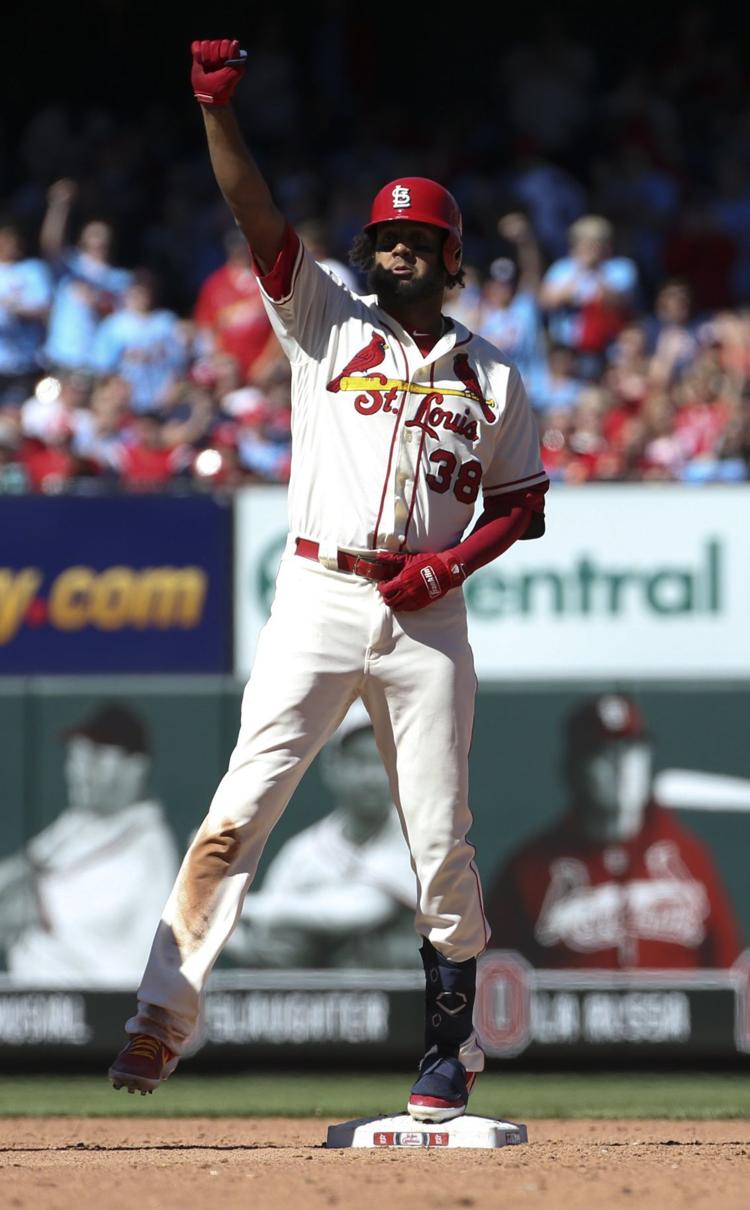 St. Louis Cardinals v New York Mets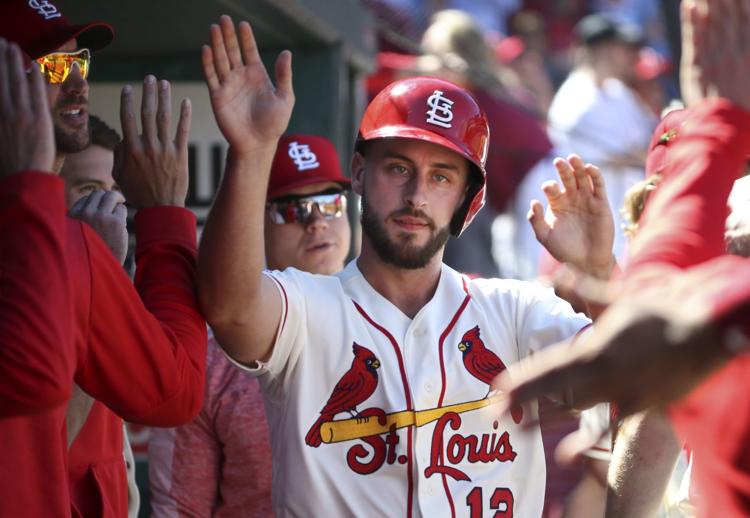 St. Louis Cardinals v New York Mets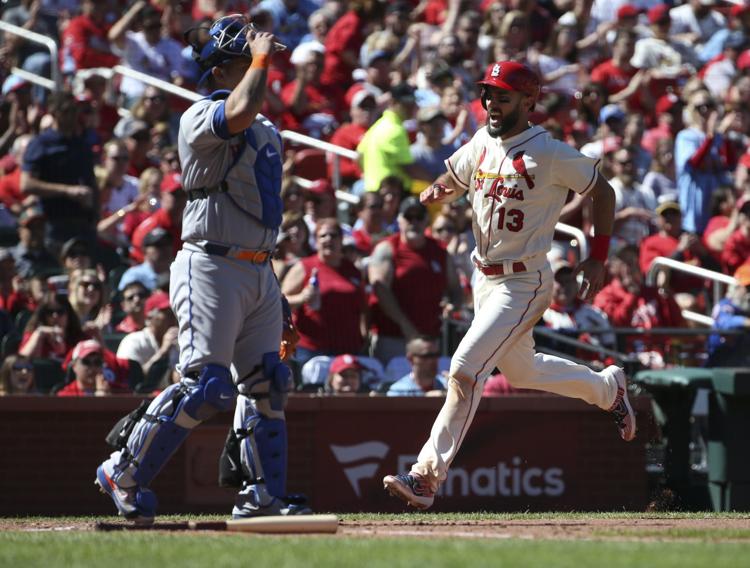 St. Louis Cardinals v New York Mets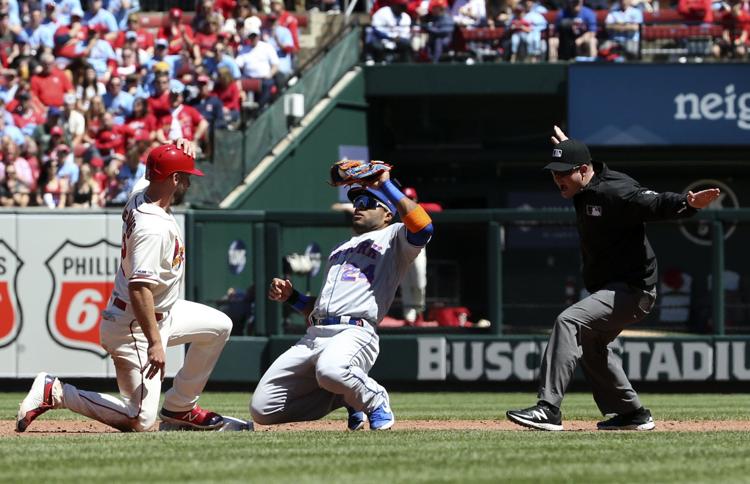 St. Louis Cardinals v New York Mets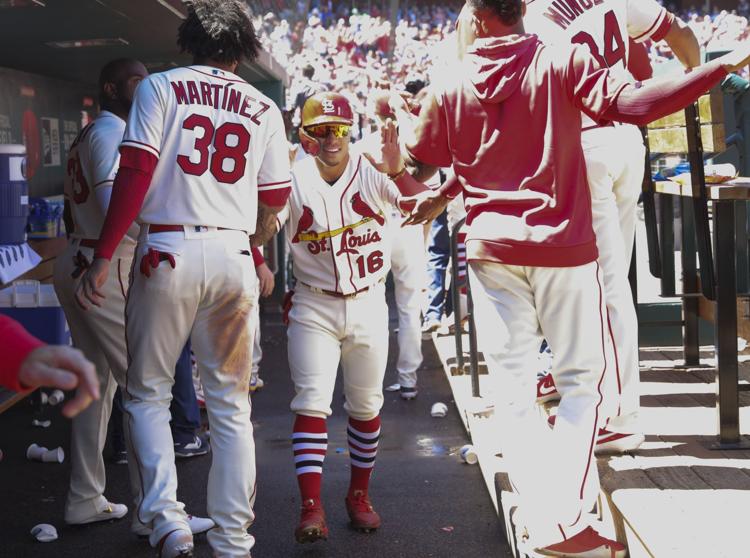 St. Louis Cardinals v New York Mets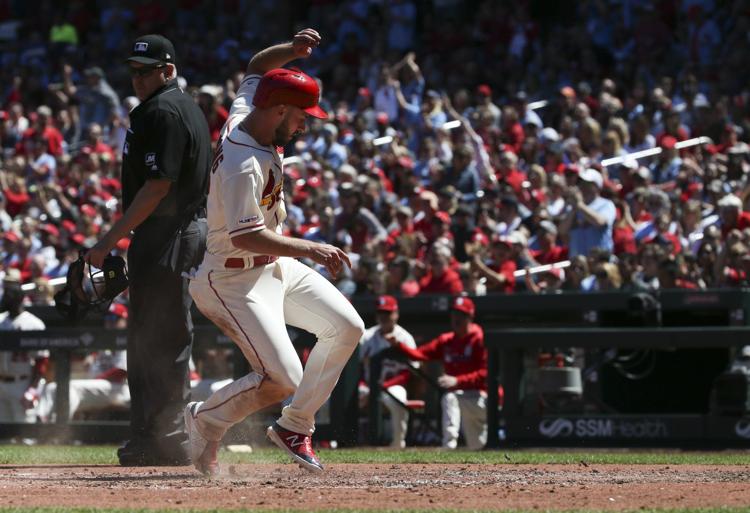 St. Louis Cardinals v New York Mets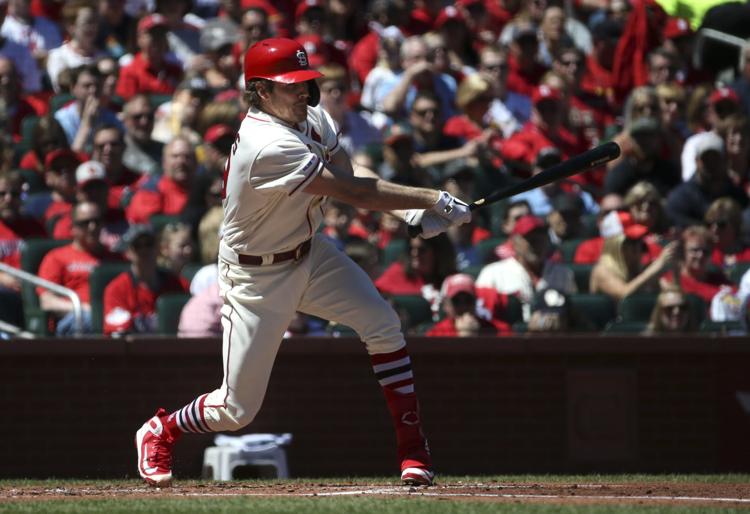 St. Louis Cardinals v New York Mets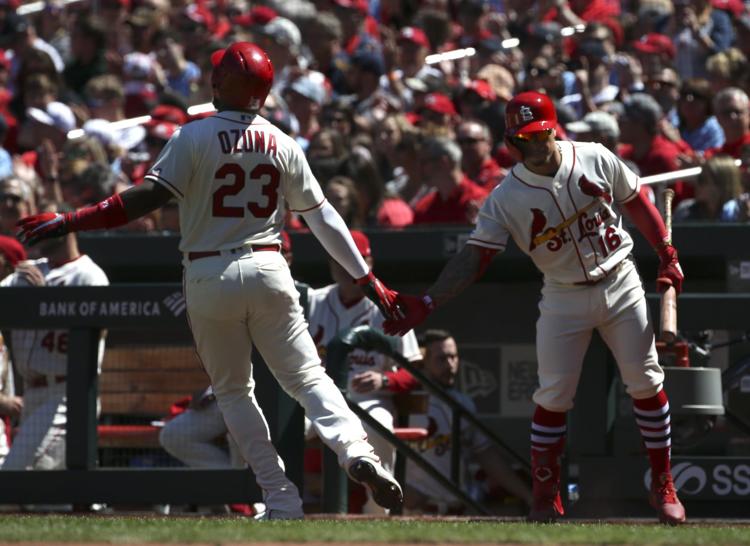 St. Louis Cardinals v New York Mets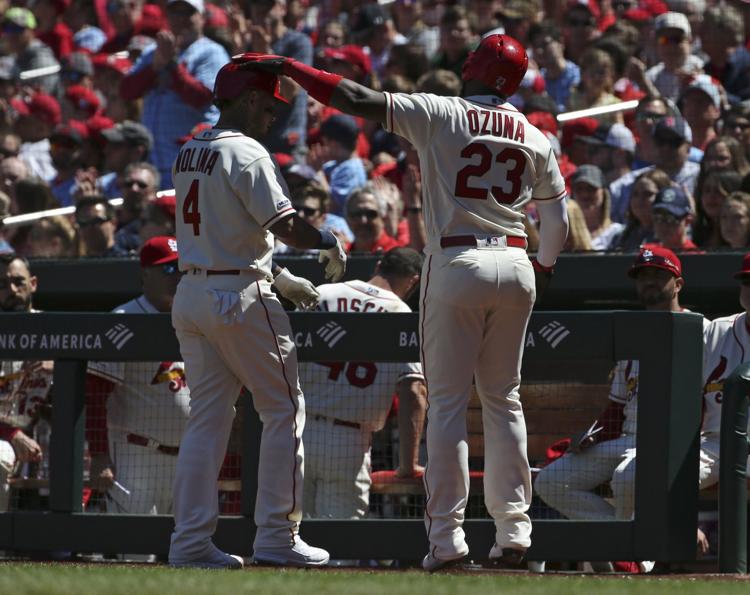 St. Louis Cardinals v New York Mets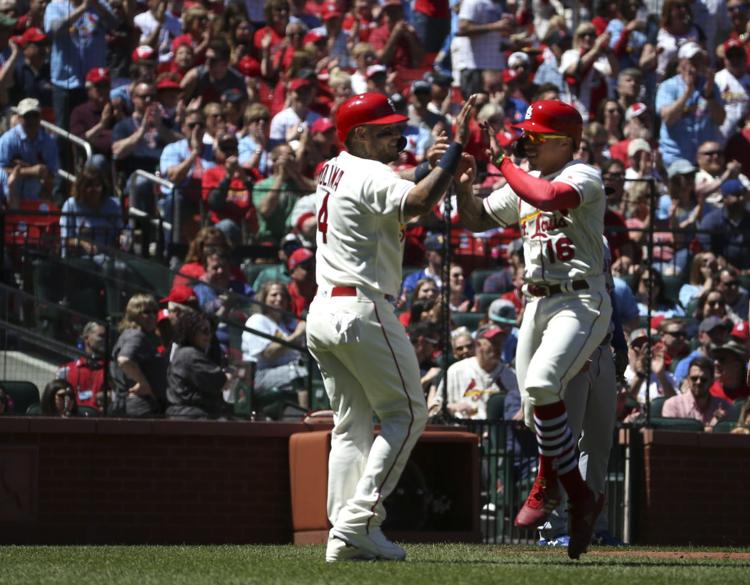 St. Louis Cardinals v New York Mets
St. Louis Cardinals v New York Mets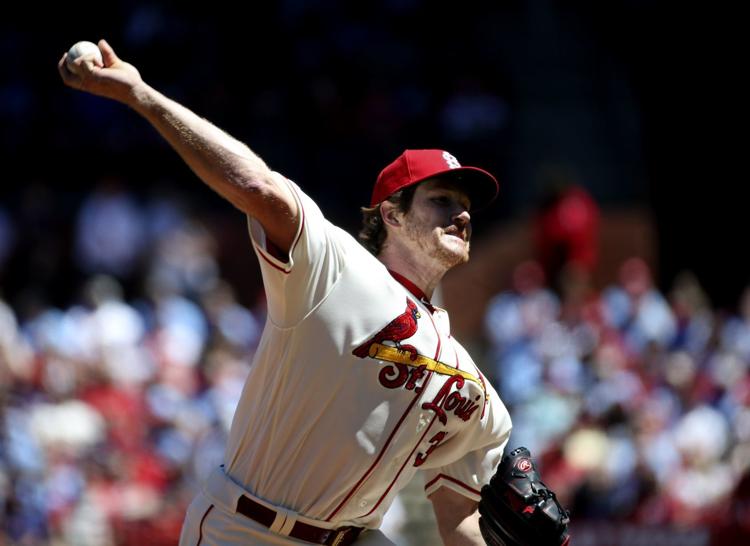 St. Louis Cardinals v New York Mets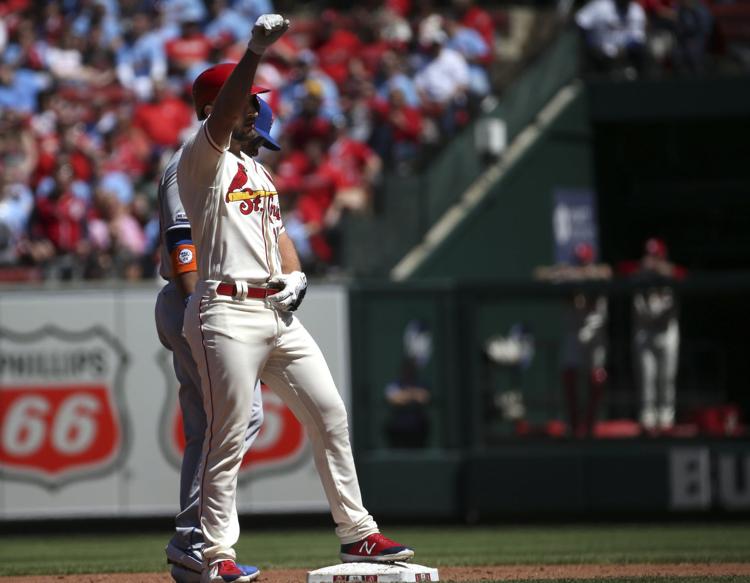 St. Louis Cardinals v New York Mets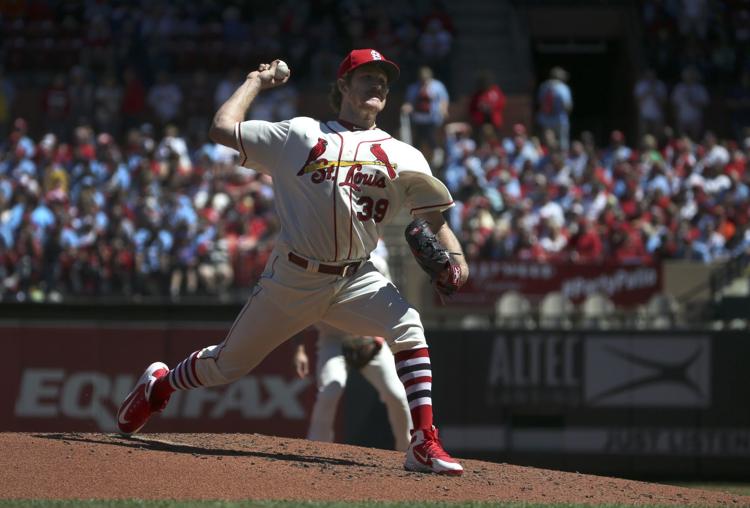 St. Louis Cardinals v New York Mets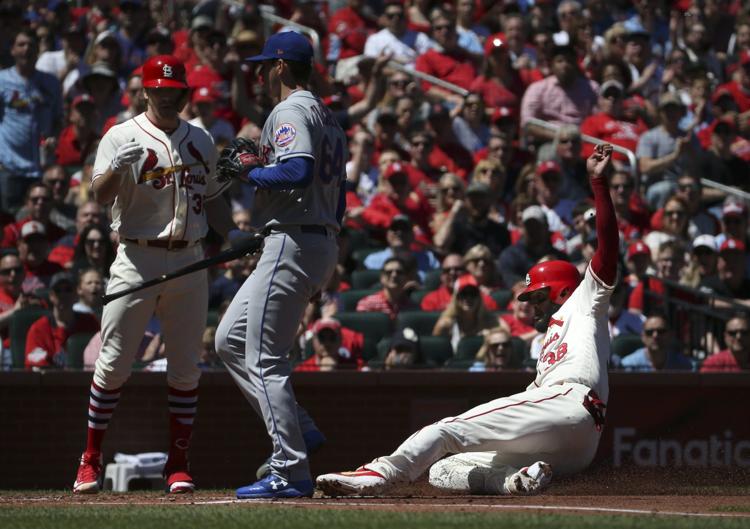 St. Louis Cardinals v New York Mets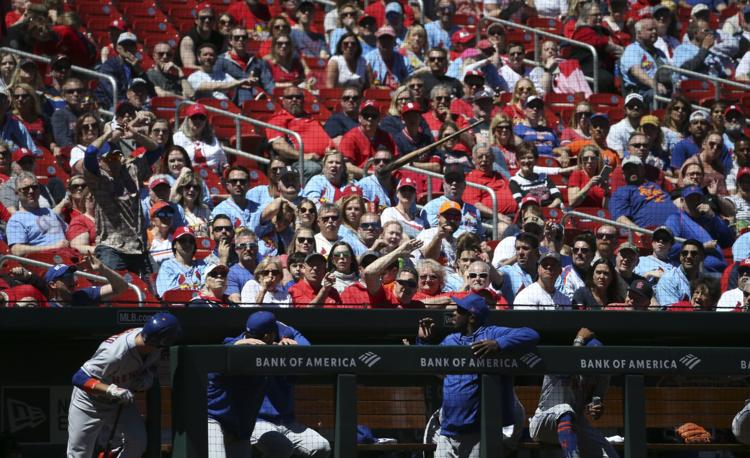 St. Louis Cardinals v New York Mets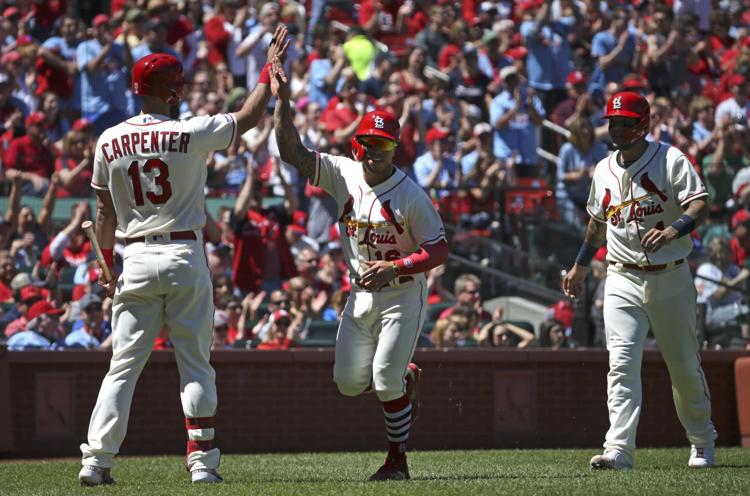 St. Louis Cardinals v New York Mets