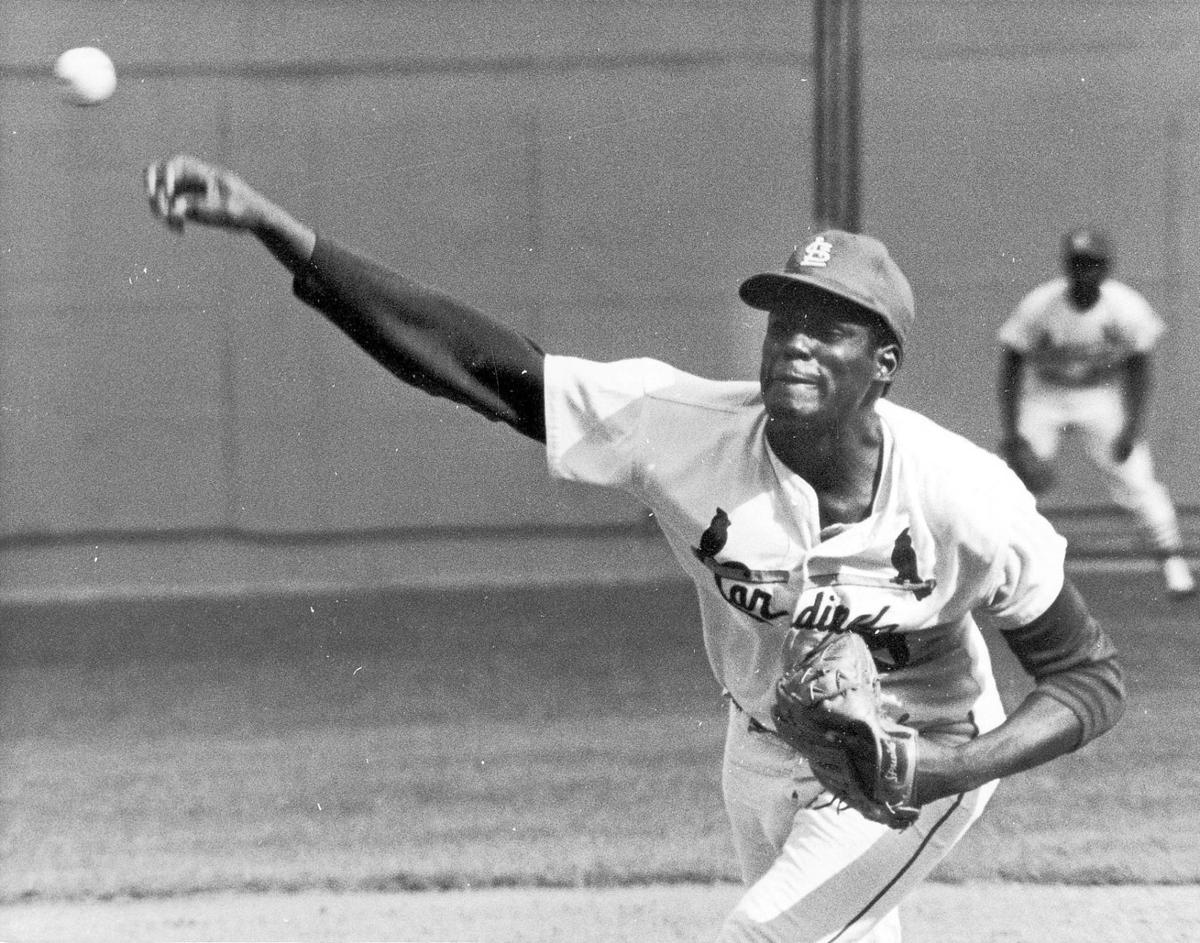 Sometimes it takes something amazing to make you realize what is truly amazing.
Los Angeles Dodgers righthander Zack Greinke won his start last week to improve to 15-3 with a 1.59 earned-run average. Greinke is scheduled to face the Angels Monday night in Anaheim, Calif., the first of what figures to be six more starts before the season ends. He might finish with the lowest major-league ERA since Atlanta's Greg Maddux (1.56) in 1994, or New York Mets righthander Dwight Gooden (1.53) in 1985.
Amazing stuff. But what is most amazing about it is how it underscores a season much more amazing.
Consider this: if Greinke would pitch complete-game shutouts in his last six starts, he would finish with a 1.24 ERA. In other words, he still wouldn't match Bob Gibson's 1.12 in 1968.
Greinke, by the way, has one complete game and no shutouts this summer. Gibson had 28 complete games and 13 shutouts during his landmark season.
Greinke would have to close the season with 78 2/3 scoreless innings to get there. Wrap your head around that.
"A guy like Greinke who is not only having a career year, it's almost disturbing the kind of year he's having," former Cardinals catcher Tim McCarver said. "And yet … and yet … and yet, he can't catch him.
"At the time, you know it's something special, but you don't really realize how special it is. I mean, I'm not one to talk about, 'My playing days were the greatest' or anything like that, I'm really not. But that's one thing I don't want to see broken before I die. "
In 1968, McCarver was 26 years old. As a hitter, it wasn't his best season — .253 with five homers and 48 RBIs. As a catcher, it was unparalleled.
The current Cardinals staff has been terrific, authors of a collective 2.67 ERA that is the best in baseball. The 1968 Cardinals staff was substantially better, finishing with a 2.49 ERA. And the head of the snake was Gibson.
McCarver was behind the plate for most of the 1,161 batters Gibson faced that season. In his mind, the most astounding number associated with it is not 1.12. It's nine.
"When I think of 1.12, that's the thing that stands out most about it to me," McCarver said. "How did he lose nine times, how did that happen? I still don't know. He must have borrowed losses from other seasons."
A 32-year old Gibson was at the height of his considerable powers in '68, a supreme athlete, a daunting figure. That said, his menacing aura is based, in large part, on perception, the product of his uncompromising tenacity.
He never led the league in the hit-by-pitch category, never finished higher than third. He is not 12 feet tall. He was listed as 6 feet 1, 189 pounds, about the same size as Pete Kozma. He is not a discourteous or ill-tempered person. On Nov. 9, Gibson will turn 80 and you might easily mistake him for a retired English teacher.
"He's a big pussycat," McCarver added.
But perception becomes reality. When he was No. 45, he peered toward home plate with malicious intent. He uncoiled like a viper, and couldn't wait to get the ball back to do it again. He didn't retire opposing hitters, he terminated them, and did so with extreme prejudice. He was larger than life.
Dusty Baker is a cherished friend of Gibson in their post-playing lives. But Baker once said of his old adversary: "The only people I ever felt intimidated by in my whole life were Bob Gibson and my Daddy."
In each of the six games he failed to complete in '68, Gibson was removed for a pinch-hitter. Manager Red Schoendienst never went to the mound to get him during the entire season. And frankly, why would he? In 1968, Gibson's ERA in the eighth and ninth innings was 0.62.
"Are you kidding me? I didn't go out to the mound for five years," McCarver said. "He told me once, 'I know you prepare for the game, so get behind the plate and the first thing you think of, flash it.'
"I said, 'You mean fingers?' And he said, 'Yes, and if I don't want it, I'll shake it off. There's no need to come out here, there's no need to talk about it.' "
Pack Robert Gibson, his name at birth, was a pack mule. That Summer of '68 he worked 304 2/3 innings, an average of more than 8.9 innings per start. He made 24 starts in which he allowed one or fewer runs. He struck out 268 while opposing hitters batted .184.
San Francisco's Juan Marichal led the National League in wins (26), complete games (30) and innings-pitched (325.2). But the Cy Young and MVP awards both went to Gibson. He was more than a pitcher that year. He was an American Sniper and he didn't miss.
"Everybody talks about how violent his delivery was and how violent his pitches were, and that's all true," said McCarver, who also was a primary catcher for Hall of Fame pitcher Steve Carlton. "But to have that movement and violence in his pitches and combine that with control … it just doesn't happen.
"He could fit it in a little ball-and-a-half area, and he was there all the time. He didn't make any mistakes."
It wasn't complicated. Gibson threw two pitches, fastball and slider. If you were guessing along with him, you had a high probability of being correct. You had little chance of being successful.
"While it's correct to say Bob just threw two pitches, it was in name only because those pitches did everything," McCarver said. "The action in the strike zone was by far the most vicious that I ever caught. So his fastball-slider served as many pitches because he didn't have an idea about where they were going until 1968.
"There's been many, many different combinations of how to get hitters out. But I defy anyone to say that any pitcher in the history of the game had the combination of power and control like Bob Gibson had in 1968."
During a stretch from June 2 through July 30, Gibson worked 99 innings and allowed two runs. One of those scored on a questionable "wild pitch." The other raced home on a bloop double just inside the foul line. When the streak started, Gibson was 4-5, when it ended he was 15-5.
He led the Cardinals to a pennant, then struck out 17 Detroit Tigers in Game 1 of the '68 World Series. The site of burly Willie Horton buckling on the final swerving slider is burnt into baseball's montage.
"That's how nasty that pitch could be," McCarver said. "I still see Willie from time to time and all these years later, he insists it was a ball. And I tell him, 'Oh no, it was a strike. It definitely was a strike.' "
When it was all done, 1.12 didn't just boggle the mind, it changed the game. The following winter, baseball governors instituted a new rule, lowering the height of the pitching mound from 15 inches to 10 inches.
"He changed the dimensions of the playing field," McCarver said. "I mean, Jim Brown didn't do that. Roger Maris didn't do that. Mark Spitz didn't do that. He changed the game, that's what 1.12 means."
Bob Gibson won 22 games that season. He won nine times when the Cardinals scored two runs or less, four times when they scored one.
It remains unclear how he lost nine.