This is something of a trick question, but who are the top three on the Cardinals' list of players for appearing in most consecutive seasons with them from the start of his career without ever playing for another big-league team?
The tricky part comes when we throw out Hall of Famer Stan Musial, who played a record 22 seasons with the team but didn't play for the Cardinals in 1945 when he was in the Navy. Musial, of course, did have 18 in a row later on in his career from 1946-63.
And also thrown out is pitcher Adam Wainwright, who has been here since 2005 but didn't play in 2011 after having Tommy John elbow surgery in spring training.
That leaves at the top Hall of Famer Bob Gibson with 17 seasons (1959-75), current Cardinals star Yadier Molina at 16 seasons and holding (2004-19) and ... Tom Pagnozzi?
"That's crazy. Those guys are Hall of Famers. I'm a 'Hall of Shamer,'" Pagnozzi said, laughing.
Pagnozzi spent 12 consecutive years with the Cardinals from 1987-98 and never played for another major league team, although he was with the New York Yankees in spring training of 1999.
He retired as a .253 hitter with three Gold Gloves and now runs a T-shirt emporium in Fayetteville, Arkansas, where he lives.
"I never thought of myself as really a good player," said the 57-year-old Pagnozzi. "I was average at everything. I could throw, but to play as long as I did … I tell people that if I went to a tryout camp now, I would get cut. I didn't run well. No power. I would have been sent away."
These days, besides operating his T-shirt store called Southern Trend, Pagnozzi tries to help his wife, Colleen, fight her latest of three cancers (colon, liver, lung) that has caused her to have some 60 chemotherapy treatments in under four years.
In mid-May, she will go to Houston for an examination that ultimately may result in double lung surgery.
"She's already had 60% of her liver taken out," said Pagnozzi.
"And they have a surgery where they basically split her open, take every organ out, wash it, inspect it and fill her up with chemo for about an hour then drain it and then staple her back up."
The couple goes to Houston every three months to the MD Anderson Cancer Center "and maybe for a lifetime," Pagnozzi said.
The coronavirus outbreak has added another potential complication, Pagnozzi admits. "They're going to have to open her up again," he said. "One of the spots is sitting right against the esophagus.
"She's had three major surgeries," Pagnozzi said of his wife. "But she's an incredible fighter. This story should be on her and not about me."
Pagnozzi played for four Hall of Fame managers, three in the same year, in Whitey Herzog, Red Schoendienst (interim), Joe Torre and Tony La Russa. Herzog seems to be Pagnozzi's favorite.
"Whitey was hands-down the best game manager, anticipating what would happen," said Pagnozzi.
"Johnny Morris and Jim Lindeman and Curt Ford and I were kind of laughing at the end of the bench one day when we're playing the Mets. Whitey came down and looked right at me and said, 'You're going to be hitting against (John) Franco in the ninth.'
"It was the second inning. And you know what happened? It happened. I said, 'This guy is pretty smart.'
"But, as you got to know him, he was an open book. You could be standing next to him during a game and ask him a question and he would answer it.
"When Whitey resigned, Red was a great stabilization guy. He said, 'Let's just play. Play together. Play for your jobs.'
"Then Joe came in. They dismantled that club. They were cutting payroll.
"People didn't think Joe could manage, But then he goes to the Yankees and wins what, four World Series? You've got to have the talent. You look at our pitching staff when Joe was there. We traded Bob Tewksbury to Minnesota. Tewks was our ace and he goes over there and he's their No. 4 guy. No disrespect to Bob Tewksbury.
"Joe communicated well. He was short-handed in St. Louis. And he let you play, too.
"Then you had Tony, who was more of a controller. He liked more of a veteran-type team. I don't think he communicated as well or managed as well as Whitey did. But I just have so much respect for what he did. There's a lot of different ways to win — and he's won.
"Whitey was a little calmer. Tony was a lot more intense. If you got on Tony's bad side, there was no way out.
"But where I give Tony more credit is that he knows how to work the owners. Wherever he's been, he's been really tight with those owners and he gets what he needs. Minor league systems have got mortgaged a little. The job is to win at the next level. He wanted to win today. And that's the way it's supposed to be."
As an alternate player representative, Pagnozzi had a first-hand look at the last labor stoppage in 1994. When it became apparent that the players' strike would start after games on Aug. 11, Cardinals management made it clear that the players were not allowed on the plane home from Miami, where the Cardinals were finishing up a series.
But manager Torre long had been active in the players' association and alternative player rep Pagnozzi said that Torre and traveling secretary C.J. Cherre did all they could to help the players.
"There might have been some pieces of paper on your chair or dropped on the floor near your chair, with the numbers of TWA and the trucking company," said Pagnozzi.
Along with Todd Zeile, the player rep, Pagnozzi arranged for a chartered flight for players and a couple of wives for the next night at a cost of $18,000, which the players' union eventually picked up.
When the players arrived at the airport to board their plane, the regular Cardinals chartered aircraft with staff and broadcasters was just leaving.
"I actually went up and offered the pilot some cash to beat them home," said Pagnozzi. "You know me.
"He wouldn't take the money. He was afraid someone would say, 'Yeah, we paid him and he beat the other plane.' The FAA probably wouldn't have liked that."
Base stealing wasn't one of the things Pagnozzi specialized in. But in 1991, the Cardinals already had nine players with 10 or more stolen bases and Pagnozzi had nine with a week to go. Ten players with double-figure steals would set a major league record.
Pagnozzi still had nine with a weekend to go when he got to Chicago and was thrown out three times in succession trying to steal second.
On the final attempt, as a pinch runner, Pagnozzi's slide took him short of the bag and second-base umpire John McSherry was laughing as he called Pagnozzi out. Pagnozzi claimed the defender missed the tag and that he got his foot on the bag in time.
Pagnozzi said that being used as a pinch runner took away the element of surprise.
"Let me steal by sneak attack," he said. "Everybody knew I was going for my 10th. I can't remember who the pitcher was (Greg Maddux) but he threw over to first like five times.
"There was a little note in the paper that if I got the 10th, we would set a major league record … that didn't help. When you're pinch running me, that's not good. Even Hector Villanueva threw me out (three times). I couldn't get a walking lead. I was just uncomfortable. I think I was pinch running for somebody who was faster than me — which was everybody."
Asked his best memories of playing with the Cardinals, Pagnozzi said, "St Louis … what a great baseball town. They showed up even when we weren't very good. What I liked was that they rewarded effort. Even in times when I struggled and was really bad, they could have been a lot harder on me. But I was hustling."
---
Cardinals Quick Hits
LOST YEAR FOR BASEBALL ... AND ALL SPORTS?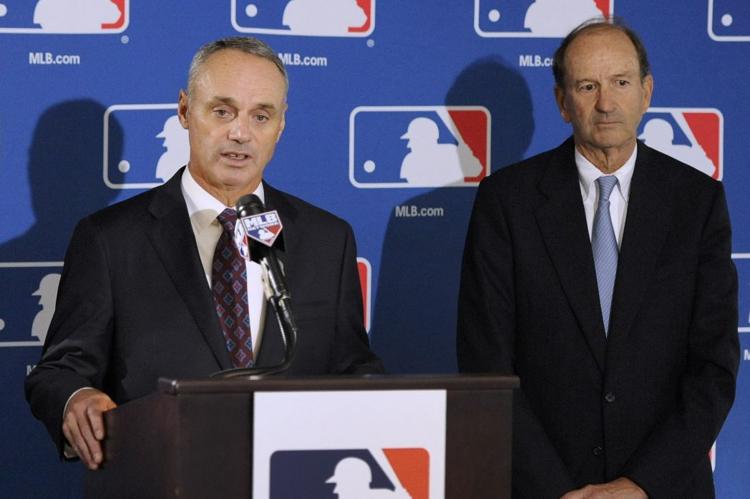 QUESTION: Do you see MLB canceling the season if it takes longer for the coronavirus crisis to subside?
COMMISH: There always is the possibility of a cancellation of the season but I don't think that decision would be made until late July or so.
---
Follow-up comment: Despite reassurances from the leagues, I honestly fear -- given the scope, spread and non-stop political sniping getting in the way of a clear, consistent response — that this will literally be a lost year for all of sports. I can see this situation stretching across the entire 2020 calendars. Tell me I'm full of it … please?
COMMISH: I cannot say that you are "full of it," as you put it. Somehow, I see a glimmer of hope for football because it starts so much later, but there truly is no way to handicap what we're in for now.
NO TRUE COMPETITION IN THE OUTFIELD?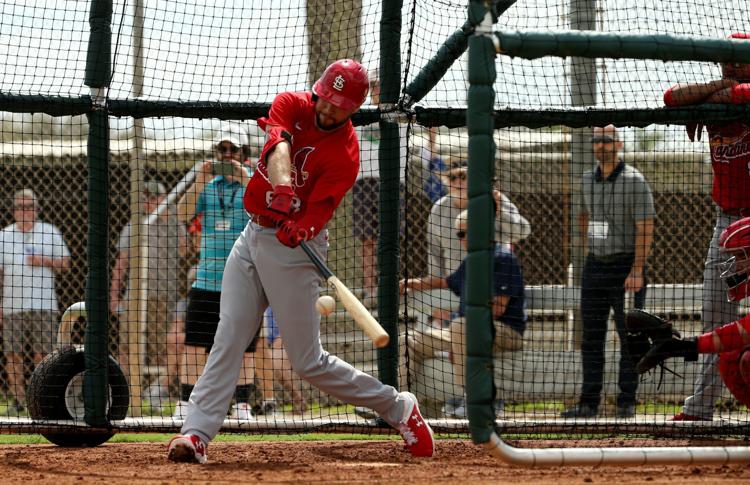 COMMENT: So, all along, Dylan Carlson was going to be sent to the minors no matter how well he played this spring, and Fowler-Bader-O'Neill were going to stay here no matter how poorly they played? I don't understand the Bro'Neill infatuation at all. He's a bodybuilder who for some reason wants to be a pro baseball player, and the Cardinals seem only too happy to oblige him.
COMMISH: Fowler was going to start in right no matter what he hit this spring. At least the first spring training. Bader was going to play center.
Carlson still has a shot at left field if he does appreciably better in the next spring training than either O'Neill or Lane Thomas, who was strong in the last few games that were played.
Likely, though, Carlson will be sent out for a while.
DID 'MO' GIVE AWAY THE FUTURE CENTER FIELDER?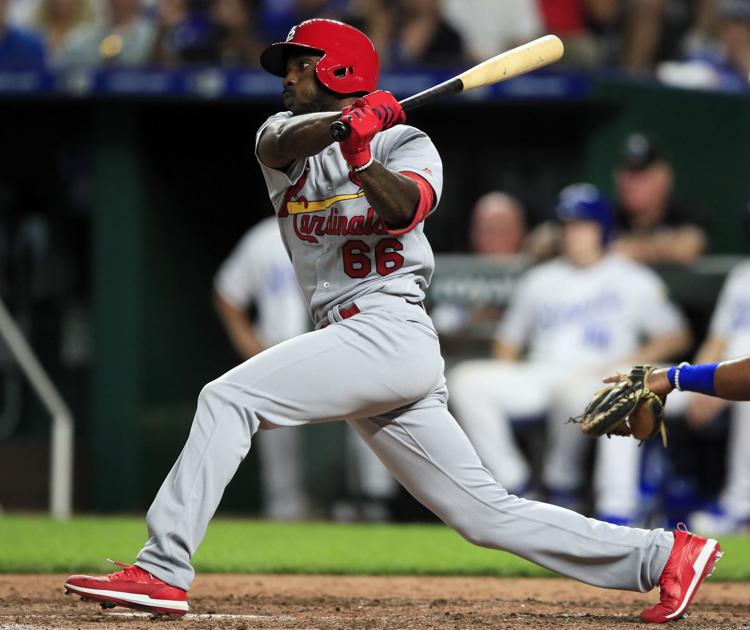 QUESTION: I'm concerned that 'Mo' gave away our CF of the future by trading Randy Arozarena. He could hit, run, and defend. Why did they give up on him?
COMMISH: Arozarena didn't really project as a center fielder, but it is clear he could be a good offensive player in the majors. In the big picture, the Cardinals thought Carlson would be better than Arozarena. And they liked lefthander Liberatore, whom they got in return. Liberatore was a first-round draft choice just a couple of years ago.
RIGHT BACK WHERE THEY STARTED WITH THE ROTATION?
QUESTION: Sounds like Mikolas will be ready whenever it is that we resume play, so now we're back to having too many starters. Who are your five in the rotation? Who gets relegated to the bullpen?
COMMISH: IF Mikolas is ready — and there isn't a guarantee of that yet, save for him saying he will be — the five would be Flaherty, Hudson, Martinez, Wainwright, Mikolas. With Kim and Ponce de Leon in reserve.
Early in the season, if there is one, it would not be unusual to see two potential starters appear in the same game until everyone gets stretched out.
EXPANDED ROSTERS WHEN BASEBALL RESTARTS?
QUESTION: What would you think of expanding rosters to start the season to allow for extra pitchers? Would seem to help Cards more than most teams due to their pitching depth.
COMMISH: There is little question that rosters will be expanded for at least several weeks if/when the season starts. This, indeed, should help the Cardinals, who have more pitching depth than most, with Jordan Hicks on the way sometime this summer. He might miss only a month or so of a re-start.
REMEMBERING 'DK 57'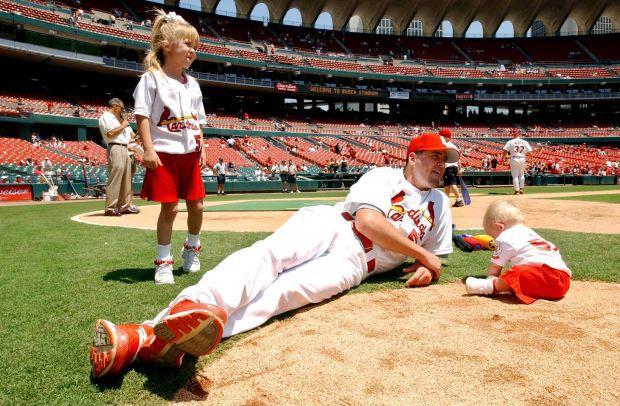 QUESTION: I watched Darryl Kile's final start on YouTube over the weekend. What are your memories of that surreal and tragic week in Cardinals history?
COMMISH: There were two very sad days, of course. The first was when Jack Buck died here earlier that week when Kile was making what proved to be his final start. I went to Jack's funeral on Friday morning and then dashed up to Chicago for the weekend series.
The next day, about a half hour before first pitch, I didn't see anybody warming up for the Cardinals. Then, I got a call from the team hotel, the Westin, saying that the maids were talking in Spanish that a player named Kile was dead in his room. Then, I went downstairs at Wrigley and soon, I found an umpire who, off the record, confirmed that Kile had been found dead.
The Cardinals' clubhouse was locked down but, ultimately, Cubs player representative Joe Girardi made a tearful announcement that the game had been canceled because of a death in the Cardinals' family.
Later that night, Kile's widow implored the Cardinals to play the next night on Sunday Night Baseball. Some players were ambivalent and Mike Matheny, a close friend of Kile's, said he couldn't play. Jason Simontacchi took what would have been Kile's start and the Cubs won in a very bizarre scene in which there was no music played and not all that much cheering.
Just an unforgettably sad week for anybody affiliated with the Cardinals.
GREATEST HITTER: STAN THE MAN OR TED WILLIAMS?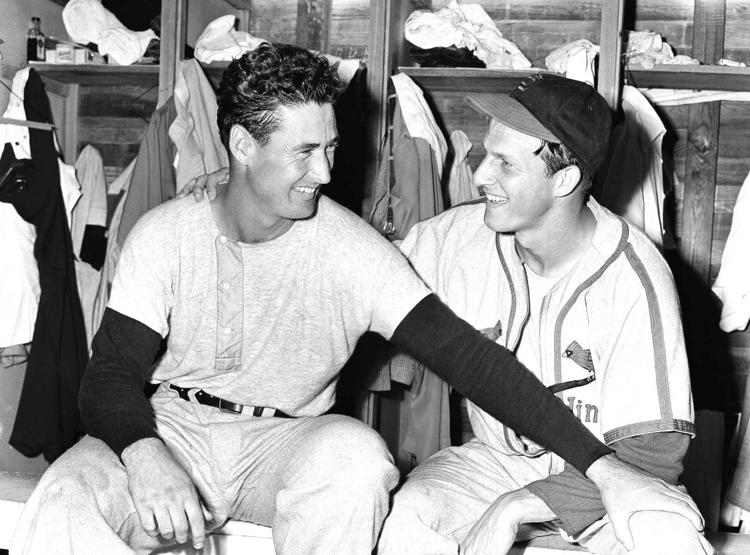 QUESTION: Watched a documentary this weekend about Ted Williams — hard to imagine what his numbers would have looked like had he not missed those years while in the service. In your estimation, greatest hitter of all time: Ted Williams or Stan Musial?
COMMISH: You might have answered your own question. Williams missed nearly five prime seasons due to his flying in World War II and the Korean War. Stan missed one season (1945, in the Navy).
Hate to go against Stan, but Williams' numbers might have been astounding if he hadn't missed all that time. And he is the last man to hit .400.
---
Follow-up: Stan the Man was my hero as a kid, but I respected Ken Boyer a great deal and really appreciated his defense and offense. To me, he was an excellent player but I wonder: Do the years make him greater than he really was?
COMMISH: Boyer was an excellent player and I long have held the opinion that if Ron Santo is in the Hall of Fame, so should Ken Boyer be. I will continue to wage that campaign.
... I was always of the opinion that Boyer and Santo should have the same plateau. Either both should be in the Hall of Fame. Or both not. One in and one out is not right.
PLAYERS' OPINIONS OF SHILDT?
QUESTION: Commish, you have a front-row seat for this: What do the players think about Shildt as a manager and as a person? Is he somebody special, somebody they just tolerate, or something else?
COMMISH: The players genuinely like Shildt, whom they call "Shildty." Quite a few of them had him as a manager in the minors and I think they appreciate the fact that he is the same friendly, yet straight-shooter, now that he was then.
HOW DOES THE SHUTDOWN IMPACT PLAYERS' CONTRACTS?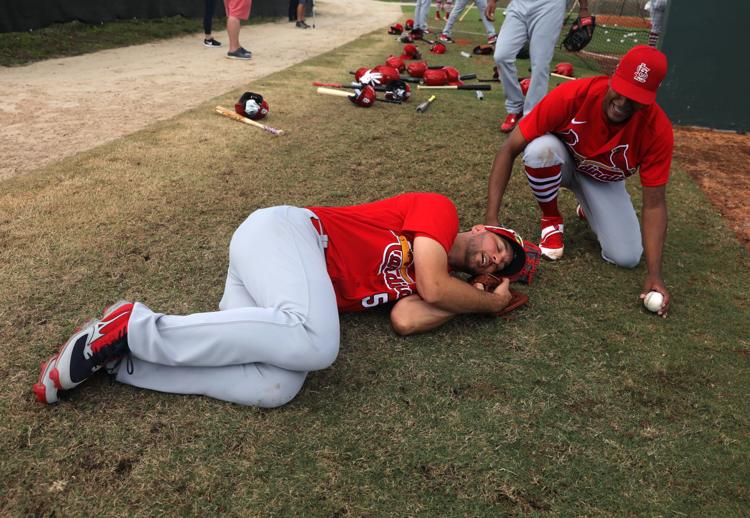 QUESTION: I know they are trying to negotiate this issue, but if the season is cancelled, will the contracts be extended a year? For example, would Waino have to sign another one year deal to play in 2021?
COMMISH: The service time for all players would be a big issue, including for those who could have become free agents. I don't think we have an answer for any of this yet because that's way down the road. They'll try to have a season of some sort, but, of course, there is no guarantee.
---
Follow-up: Do you expect the pandemic to cause a change in players' attitudes in contract talks toward more security, will they continue to seek the highest bid?
COMMISH: This is hard to tell, but the economics not only of baseball, but sports and life, in general, say to make the best deal you can. Then, the next best thing is to donate some of that money to those who need it more. And, I think many would.
HOW LONG FOR A SECOND SPRING TRAINING?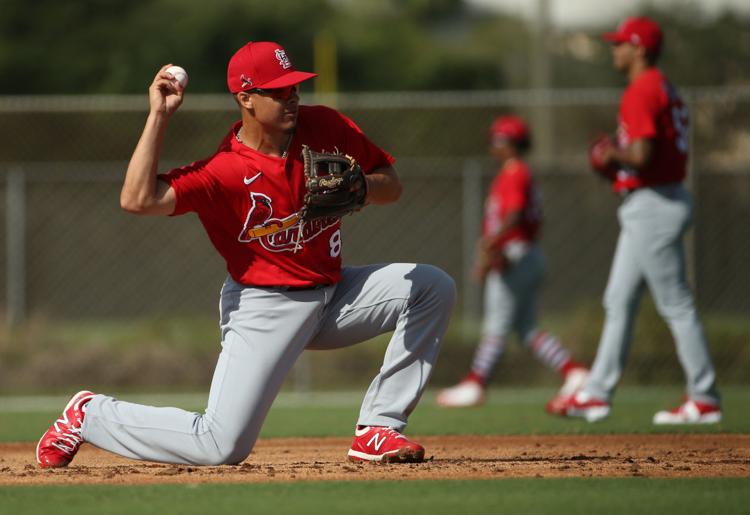 QUESTION: Do you have an estimate how much time will be devoted to the second spring training?
COMMISH: I would guess a second spring training would last two to three weeks, depending on how long it would be since the previous one ended. It was approximately three weeks in 1995 when the strike/lockout ended in April.
---
Follow-up: What was it like seeing Ty Griffin, 1988 Olympic Hero, in a Cardinal uniform at spring training 1995 as a replacement player?
COMMISH: Ty Griffin was a fairly impressive infielder in the replacement camp. But the most striking thing about the replacement players of 25 years ago was that none of them had any power even though many were fundamentally sound.
DOES THE FIRST SPRING TRAINING MATTER?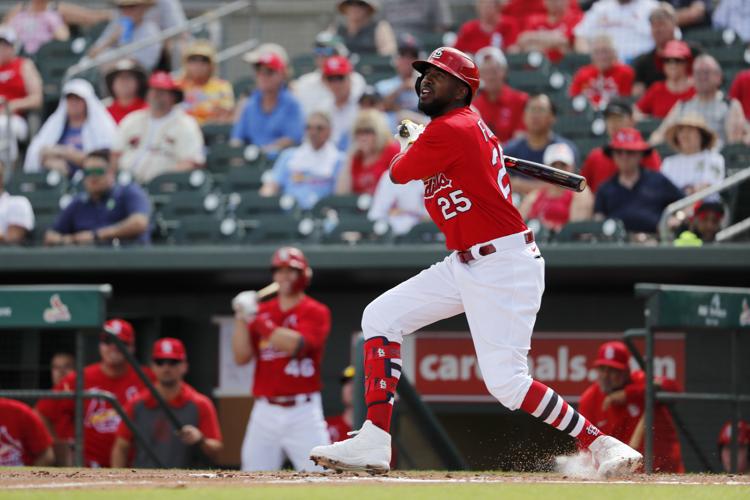 QUESTION: If baseball does come back, does what happened in the first spring training matter much, or will the Cardinals pretty much throw those numbers out and start over?
COMMISH: A little of both. Dexter Fowler is hoping to wipe clean his 3 for 31. But some of the young players will have to requalify if there is a three-month hiatus.
CAN DICK ALLEN MAKE THE HALL OF FAME?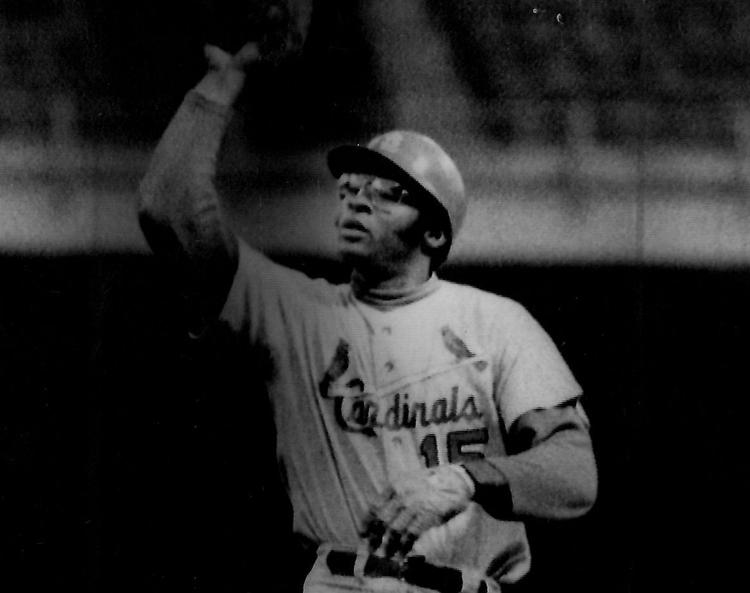 QUESTION: Do you think Dick (Richie) Allen had a career worthy of Hall of Fame induction? While his 1970 season with the Cardinals was just a blip on the radar of a great career, having a chance to see in person some of the massive home runs he hit, or hearing Jack Buck's calls of the homers, made me a fan for life.
COMMISH: Dick Allen's Hall of Fame candidacy will come up again in the next year or so and I do believe he is a Hall of Famer. He was set back a bit when the Hall changed the different eras for considering players, managers, etc., and Allen was adjudged to have done more in one era than another.
I never saw anyone hit a ball harder and he used the biggest, heaviest bat in the game.
COMMISH'S TOP 3 GAMES FROM FIVE DECADES OF COVERAGE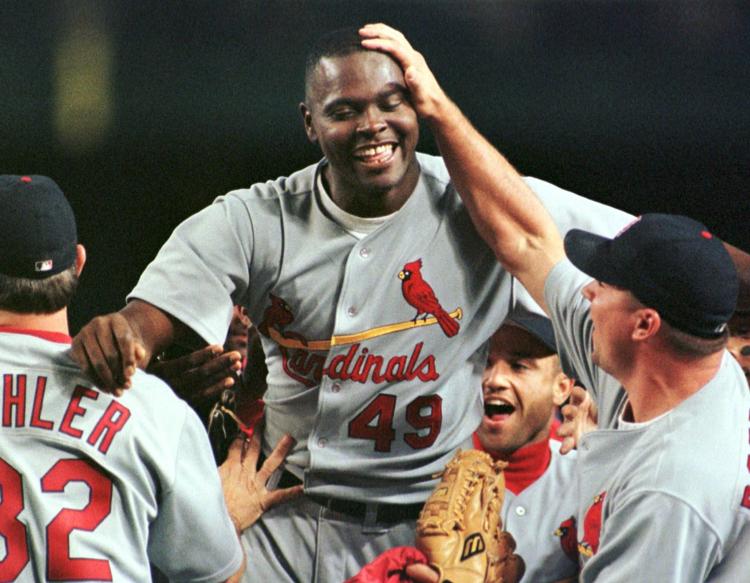 QUESTION: What is your most classic Cardinals game, among the many you have covered?
COMMISH: Top three, off the top of my head:
1. Game 6 of 2011 World Series.
2. Game 5 of 1985 NLCS (Ozzie's "Go crazy, folks!" homer)
3. Surprise! A regular-season game: Rookie Jose Jimenez no-hitting Randy Johnson and the Diamondbacks in 1999.
Keep up with the latest Cardinals coverage from our award-winning team of reporters and columnists.