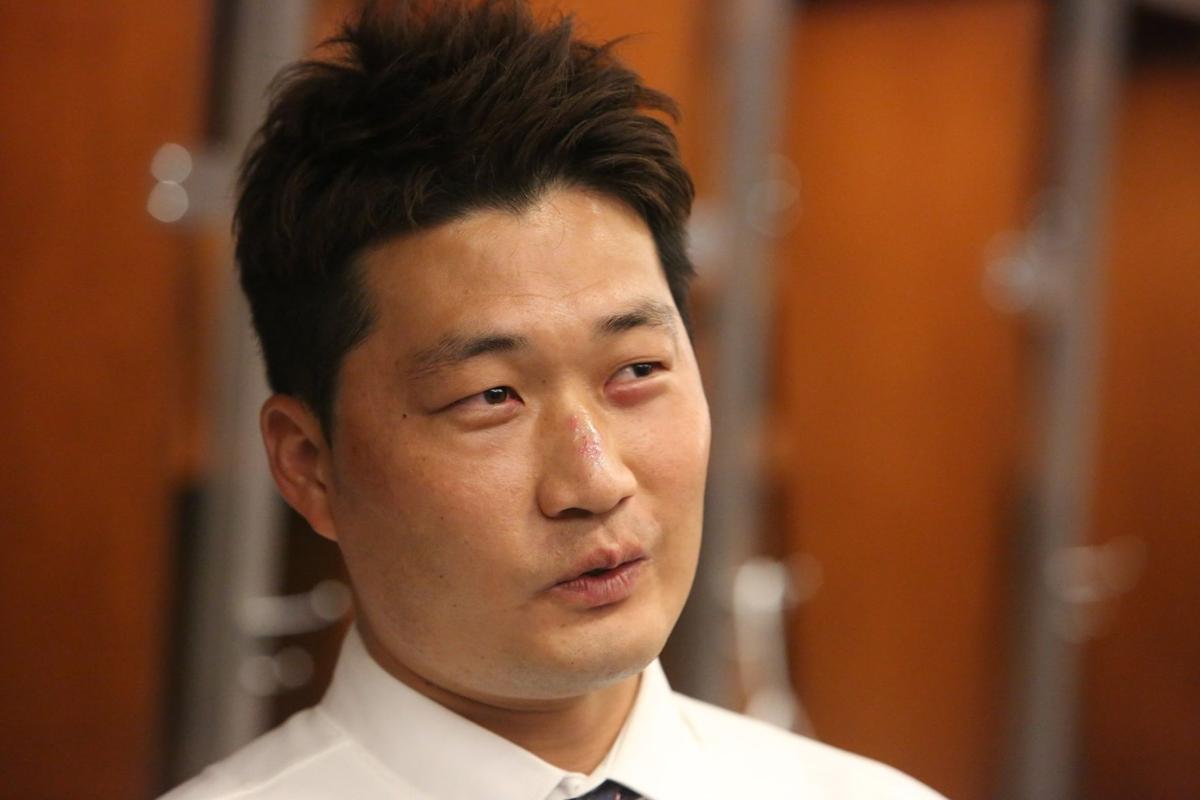 JUPITER, Fla. • I actually don't speak Korean. So in efforts to communicate with Seung Hwan Oh, the Cardinals' new relief pitcher, I tried to break the ice by playing him his walk-in music on my phone. Except when I clicked on the YouTube link, it played a Pep Boys commercial.
And so, Oh, myself and Oh's translator stood in awkward silence for 15 seconds, watching a commercial in English about water repellent wiper blades. And then, finally – BUMM, BUMM, BUMM! The song began, and Oh cracked a smile.
The song is "Lazenca, Save Us," by the Korean rock group N.E.X.T., not to be confused with the American R&B group Next, who did the songs "Too Close" and "Wifey."
Oh's agent and translator, Douglas Kim, explained that Oh came out of the 'pen to this song in the Korea Baseball Organization, not most recently in Japan.
"Fans decided it, the fans voted for it," Oh said. "This was their favorite."
Kim explained that Oh, alas, won't use "Lazenca, Save Us" at Busch Stadium.
"He will select another song for the Major Leagues," Kim said. "We have a couple songs, and we have to decide. We are talking with the Cardinals, and we didn't decide yet."
There was a fun moment when Mike Matheny walked past us, and Oh stopped him. Oh and Kim explained to the skipper that when Oh got his Visa, someone at the U.S. Embassy asked him if he knew Mike Matheny -- and apparently that expedited the process.
"They did him very quick because of you!" Kim said.
"I have pull," Matheny joked.