As of late Monday, signs heavily pointed to a familiar name joining the Cardinals broadcast team. And there aren't many names more famous than Harry Caray on the team's storied roster of announcers through the years.
In this case, it would be Harry "Chip" Caray III, grandson of legendary Cards and Chicago Cubs broadcaster Harry Caray and son of another prominent sportscaster, Harry "Skip" Caray Jr.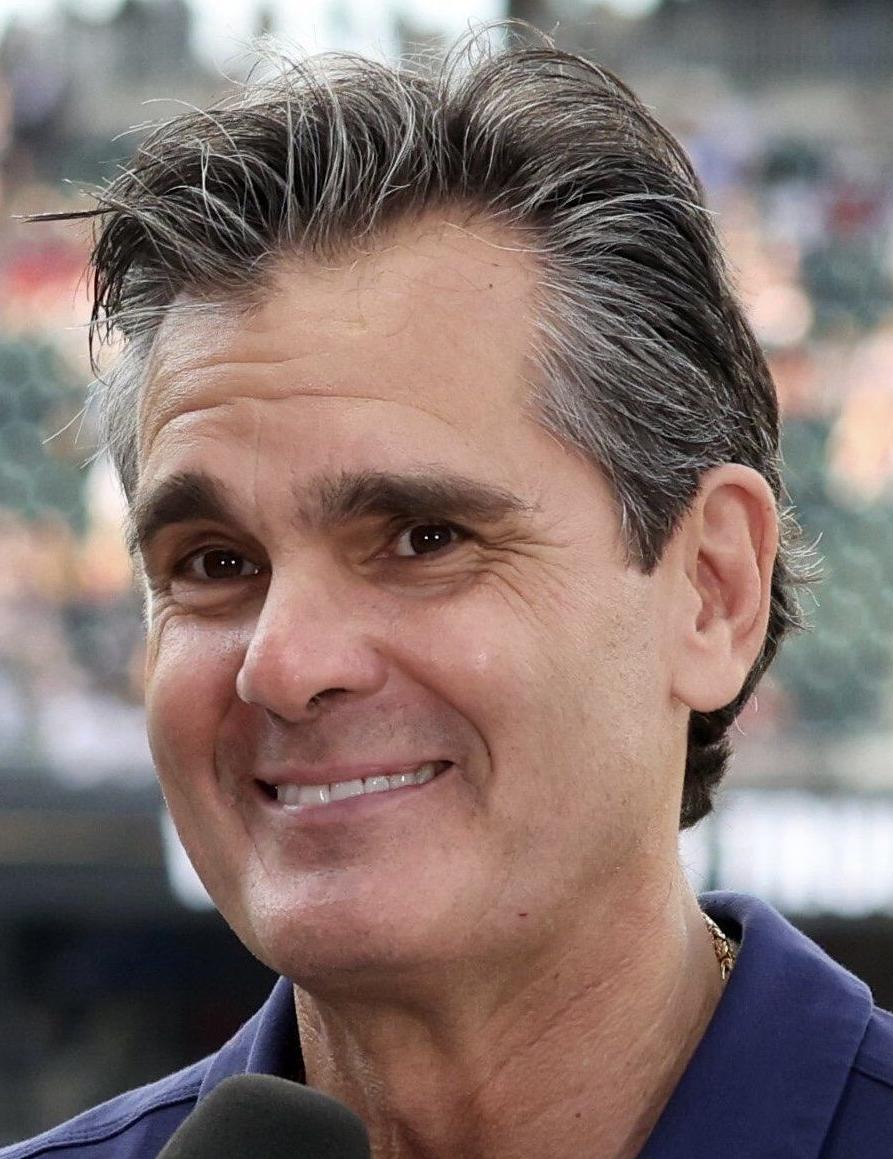 Sources said Monday that Chip Caray, who has called Atlanta Braves games for the past 18 years, is the leading candidate to succeed Dan McLaughlin as the play-by-play broadcaster on Bally Sports Midwest's Cards telecasts. Later in the day there were reports that he will be making the move, but BSM officials would not comment on the matter. Caray, 57, could not be reached by the Post-Dispatch, but it was believed the parties were working toward finalizing a deal.
It is known that the field of candidates has been whittled considerably and that sources said one of the strongest contenders, Seattle Mariners broadcaster Aaron Goldsmith, recently pulled his name out of the competition. Goldsmith, who has been with the Mariners for a decade, has strong St. Louis ties. He broadcast games of the Gateway Grizzlies, a low-level independent pro baseball team in Sauget, early in his career after going to high school at Principia Upper School, in St. Louis County, and college at Principia, in Elsah, Illinois.
Goldsmith, 39, did not want to comment on his situation when reached at midday but late Monday touched on it with a Twitter post.
"I was fortunate to grow up on St. Louis Cardinals baseball. It will always be extremely special to me," he wrote. "But after 10 years, I've found a new home. Seattle is where I'm supposed to be. And calling Mariners baseball is what I love to do. Thank you all from the bottom of my heart."
Bally Sports Midwest is searching to replace McLaughlin, who had been in the booth for 24 seasons before departing by "mutual decision" last month following his third drunken-driving arrest in a little more than a dozen years. This one carried a felony charge.
Caray, who also has strong St. Louis ties, is an announcer on Bally Sports South and Bally Sports Southeast telecasts of the Braves and also has had high-profile stints broadcasting the Cubs and baseball in general for Fox as well as TBS. His dad, Skip Caray, worked in St. Louis at KMOX (1120 AM), where his duties included broadcasting games of the NBA's Hawks. He moved with them to Atlanta in 1968 and became a popular figure there as well as nationally by calling Braves contests on TBS, which carried the games on cable TV systems across the country.
Chip Caray, like his dad and grandfather, grew up in St. Louis. He was born in 1965 and three years later went with his family to Atlanta. His parents divorced a short time later, and his mother moved back to St. Louis with Chip and a sister. Chip graduated from Parkway West High in 1983.
Local ties were seen as a plus but not a requirement in the portfolio of the person hired for the job, Cardinals president Bill DeWitt III recently said.
"I wouldn't say it's the only factor when you look at it," he said. "There are some great outside candidates who have done some great stuff. Baseball play-by-play folks, guys and women who have done other sports who are interested. Some of them have St. Louis connections. That's part of the mix."
Caray spent some summers as a teenager in Atlanta with his dad and after high school enrolled at the University of Georgia for two reasons: It had a good journalism program, and he also wanted to grow closer to his father.
"My sister and I didn't get to spend much time with him because at the time he was working 12 months a year doing basketball and baseball," Chip once told the Post-Dispatch. "It was important for me to get to know my dad."
Skip Caray died in 2008. Harry Caray, who called Cardinals games from 1945-69 as a key portion of his Hall of Fame broadcasting career, died in 1998.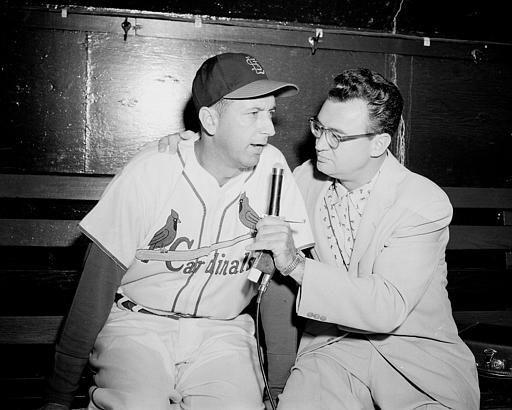 Chip also was proud of his grandfather, who after his St. Louis days became a legend in Chicago — and nationwide — with his everyman's approach to broadcasting Cubs games on WGN. Those telecasts aired across the country on cable, and Chip was glad to build a bond with his granddad in the elder's latter years after having had a distant relationship with him earlier. They had been scheduled to work together for about 50 games in 1998.
"Holy cow! What a Christmas present!" Harry Caray said when the plan was announced, adding that he had two wishes before he died: to have another martini and to work with his grandson.
Chip, who turns 58 next month, was equally ecstatic.
"It's a dream job, one of the two or three best jobs in sports," he said of joining the Cubs crews and working with his grandpa. "Hopefully I'm there for the next 20 years and my grandfather is there with me."
But Harry died that offseason, depriving the two of additional closure to what once was a difficult period.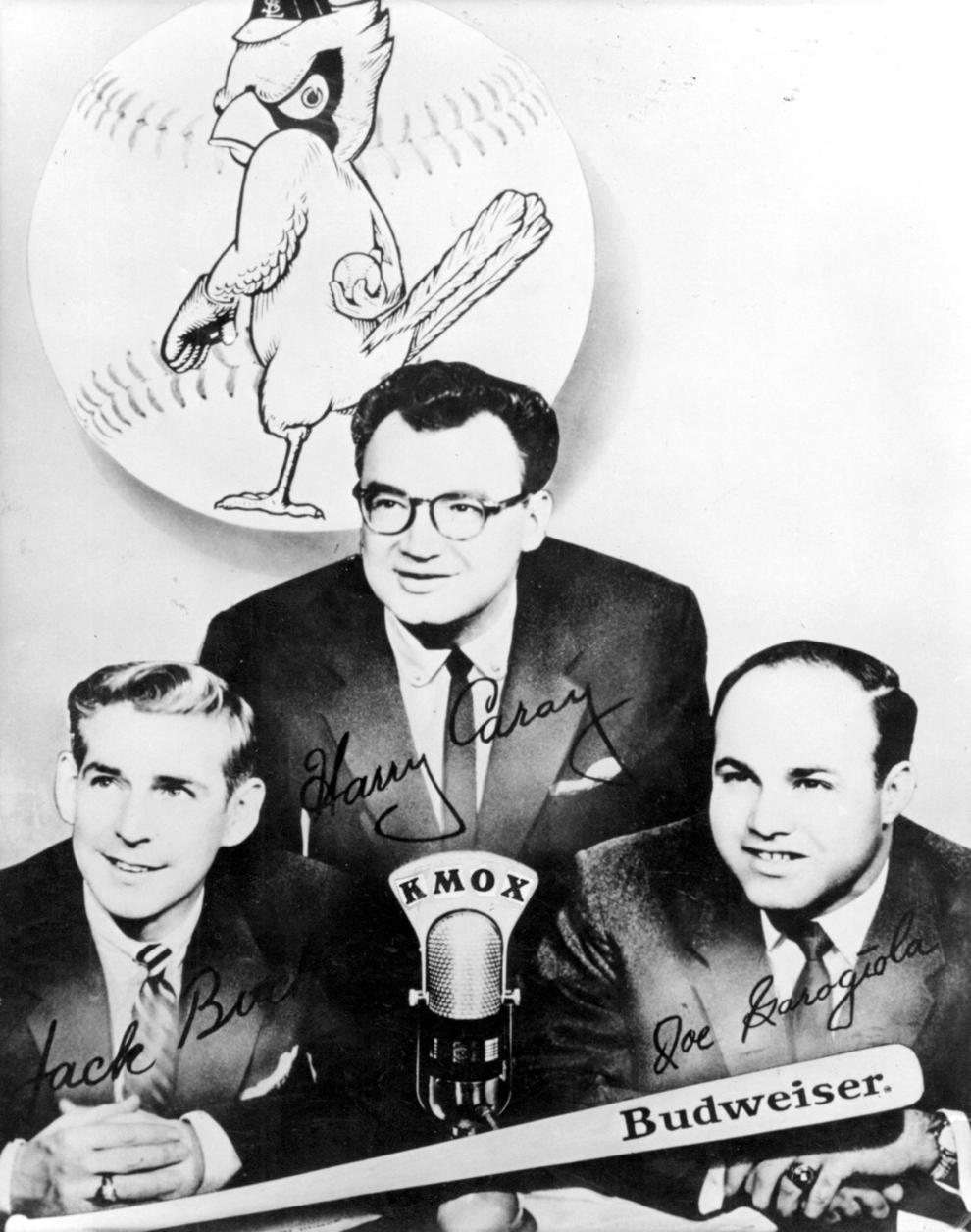 "Sad story; I've never told it before," Chip said on an MLB Network documentary about his grandfather that aired in 2016. "I was playing Little League baseball, and his stepson was playing baseball in the same league. Someone said, 'Hey your grandfather's here.' I walked by and waved. He didn't know who I was. So obviously I was really sad, I'm over in the corner 12 years old crying my eyes out.
"My coach comes up (to Harry Caray) and says, 'Come here.' He said 'Mr. Caray, there's somebody here I think you need to meet.' (So Harry Caray says,) 'Hey, young man, what do you do?' I play first base for the Manchester Bluebirds, whatever it was. He said, 'What's your name?' My coach said, 'He's your grandson — Chip.' And he shook my hand and walked away."
That incident, many years later, remained tough.
"Love him. Forgiven him. Forgotten about it. All that," Chip Caray said on the program. "But still, (it's) really, really hard to remember that moment, where someone for whom you were named after didn't know who you were."
The family business marches on.
Caray and his wife, Susan, have twin sons who are joining the lineage. Chris and Stefan Caray, then 22, were announcers last season for the Amarillo (Texas) Sod Poodles, the Arizona Diamondbacks' Double-A affiliate, making it four generations of Carays to do play-by-play in professional baseball. They are expected to return this year.
Derrick Goold of the Post-Dispatch staff contributed to this report.