There are two wild cards meeting in a league championship series for the first time as San Diego and Philadelphia slug it out in the National League Championship Series, which entered Friday night's third game tied at 1-1. But this also is the first time this possibly could have happened because this is the first year having three wild cards in each league.
This also is the first time since the wild-card concept came into play for a first full season in 1996 that neither team in a league championship series —National or American — had won as many as 90 games. San Diego entered postseason play with 89 wins and Philadelphia with 87 and neither ever contended for a division title, finishing, respectively, 22 and 14 games out of first place.
It generally has been thought that a team set a spring training goal of winning at least 90 games and seeing if that number was enough to land a postseason spot, hopefully, a division title. Nobody plans on winning between 87 and 89 games.
Granted, San Diego and Philadelphia have proven their mettle in the past two weeks, taking down three 100-game winners in Los Angeles, Atlanta and the New York Mets and a 93-game winner in the Cardinals. But, still, it is hard to consider the Padres and Phillies superior teams because they weren't during the season.
I like baseball as much as anybody — more than most — and I have been watching that series. But I have the feeling I'm watching the Fiesta Bowl or the NIT final instead of a series which will land one of these clubs in the World Series. It is hard to envision either of these clubs challenging the Houston Astros or the New York Yankees next week.
By the way, the winner of the San Diego-Philadelphia series still won't have 100 wins this year, even adding on the nine they will have achieved in the first three rounds of the tournament.
We wouldn't be in this spot without adding a third wild card, meaning that 40 percent of the teams are in the playoffs, which is almost as high as the 44 percent that qualify in the NFL, which has three wild cards to go with four division winners.
Thankfully, the Pittsburgh Steelers, most certainly, and the Philadelphia Eagles— the two seventh seeds — weren't nearly good enough to advance past their first game this past January.
The third wild card was installed in baseball this year to keep more interest in more cities, but what we really had was only jockeying for positioning in the final weeks.
There was only one divisional race — the National League Eastern Division between Atlanta and the Mets. And the only team really contesting for a wild-card berth that didn't make it was Milwaukee, which didn't seem all that interested after winning its division last year and leading much of it this year. The Brewers collapsed just as the Cardinals made their run after Milwaukee inexplicably traded ace reliever Josh Hader to San Diego, where he has been unhittable in postseason play and provides the only chance that either Astros or Yankees could be upset next week.
Many will think it's great to have an underdog in the World Series or even the Super Bowl. But it isn't as much fun having two underdogs playing each other in the series ahead of that. Adopting a college basketball analogy, it was wonderful theater watching the St. Peter's Peacocks picking their way through heavyweights in this year's NCAA basketball tournament, but it wouldn't have been as enjoyable as watching them play, say, Murray State, for a chance to go to the Final Four.
To their credit, none of the executives or managers of the National League teams that have been ousted has whined about the new former format.
Cardinals president of baseball operations John Mozeliak said, "By no means do I think anybody should judge, 'Is this good or bad?' But, clearly it is a reflection of what I say a lot. It shows you the randomness of a short series.
"In the regular season, you play 162 games, and on any given night, you could lose a game or you could win a game. Typically, you know you're going to win 50. You know you're going to lose 50. It's usually what you do with those 62 that define your season, right?
"When you play in the regular season and you go into a place where you're supposed to win a game and you lose the game and then you lose the next one, the mantra is, 'We turn the page and we go again tomorrow.' The difference in a short (playoff) series is not like you're playing a two-out-of-three on a Friday-Saturday-Sunday in May. It's you're playing two out of three, loser goes home.
"This thing is magnified now. Usually, the teams that get hot and stay healthy are the ones that win. And from the National League perspective, that's what we've seen.
"I don't think the format is wrong. I just think the magnitude is so much greater."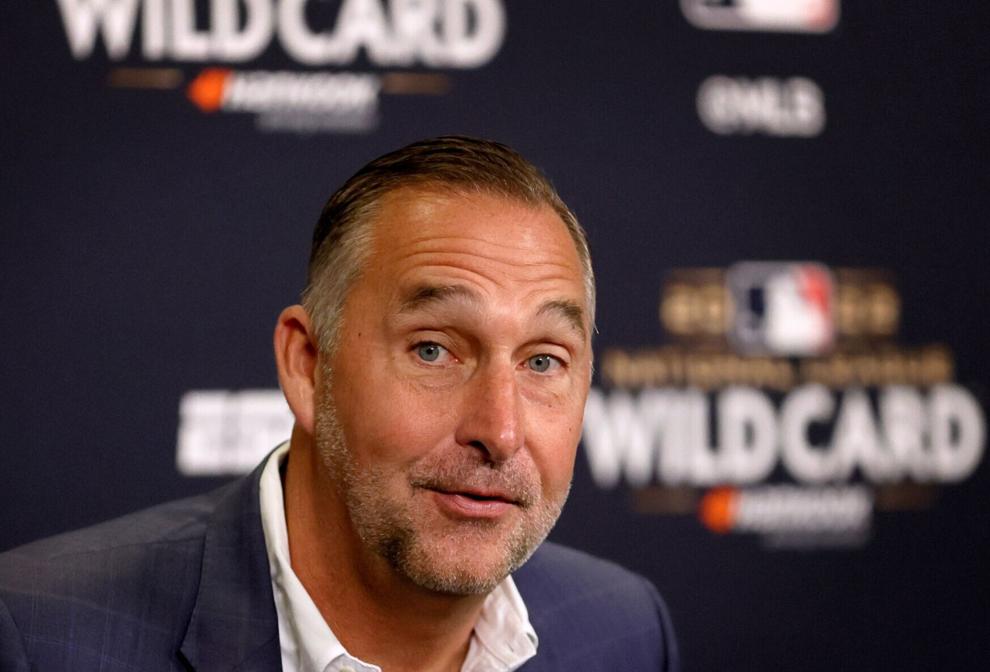 And then, Mozeliak added, "From an excitement standpoint, it makes September baseball better by having the extra wild-card. The races became these unknown. Who's going to play who? Who's going to get seeded where?
"In a way, I think it helped the game."
Cardinals manager Oliver Marmol, not complaining either, did theorize that the wild-card teams actually had an advantage. That doesn't really seem quite right, given the supposed sanctity of the 162-game, six-month regular season, but Marmol said, "When you have to play to the very end to get in, you usually have to have some momentum, and you're getting hot at the right time.
"It doesn't surprise me one bit," Marmol said of the Padres and Phillies marching on while the other teams got stalled in traffic. "The Phillies have got a good club. I thought we kept them fairly quiet. Unfortunately, we just couldn't score."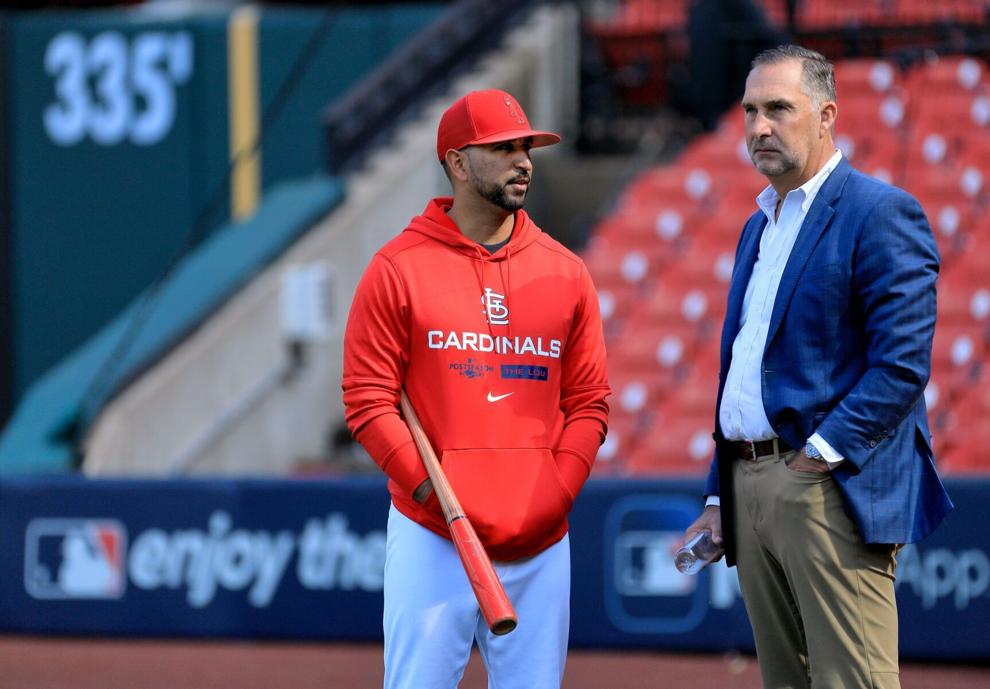 Before the NLCS began, San Diego manager Bob Melvin, asked if wild-card teams gain an edge by entering the postseason already in playoff mode, told reporters, "It's always been that way where the teams that get in through the wild card are not only playing with intensity up to the end, but they're also playing well to get in. And there's probably something to be said that when you're playing well and you have a lot of confidence, you get into the postseason, then there isn't as much expectation on you. Then, maybe that's a pretty good way to go about it.
"Yet you do have to play another round. Obviously, everybody aspires to win the division, get a little time off. But there might be a little something to that (wild-card advantage)."
But here's one way to lessen an advantage a wild-card team might have if it can traverse past the first round:
First, have only two wild cards, who would play each other while all three division champions in each league rest.
To make it more of a disadvantage for the wild cards, make this a best-of-three game series to be played with no off days but not all at one site, as they were this year. The wild-card team which had the better record could choose to host the first game or the other two.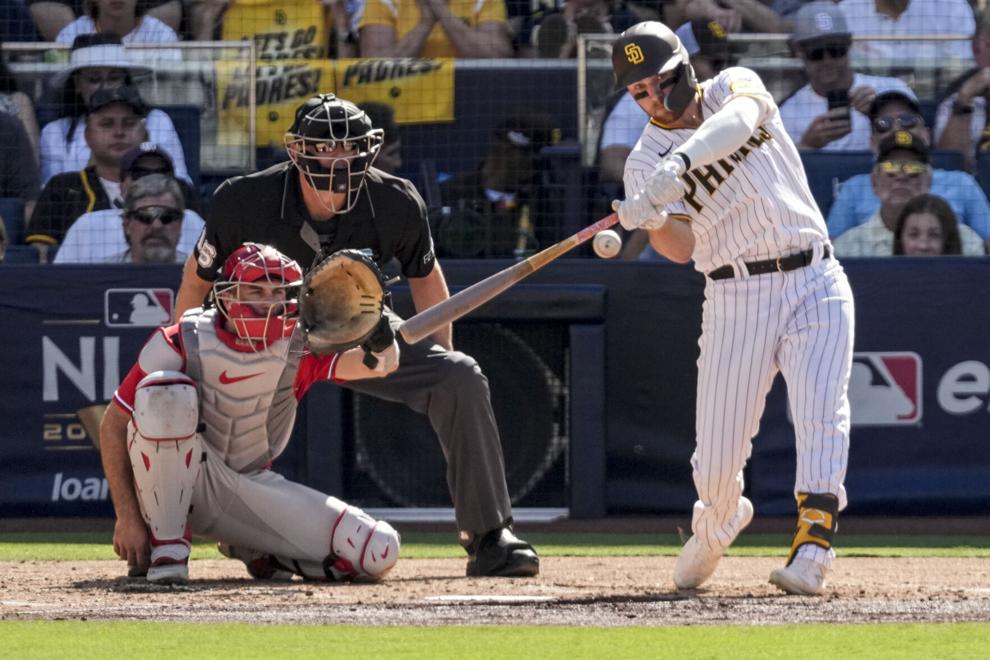 Pitchers would be used up along the way and travel would take its toll, too, before the wild-card winner would engage the best team in the league in the division round starting as early as one day after the end of the wild-card series.
Or, you could have a 1-1-1 format, where the wild-card site changes every day, creating even more stress.
Wild cards are getting off too easy, especially when you have three of them. Doesn't baseball want its best teams on the biggest stage? Make the regular season mean something. Make teams win at least 90 games. That's what the contenders were trying to do in the first place.