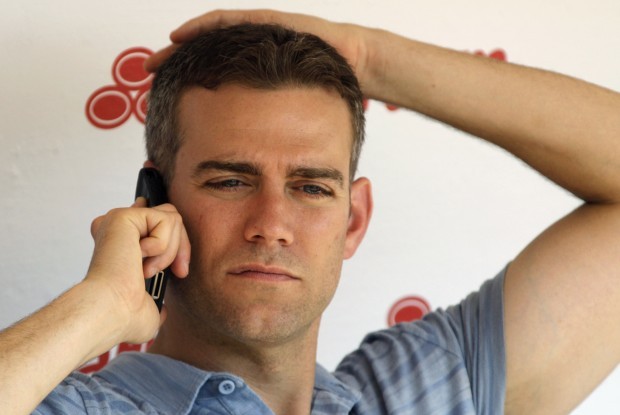 Patience has been the word preached by Chicago Cubs president Theo Epstein and general manager Jed Hoyer. And, when your team hasn't won the World Series since a gallon of gas cost 11 cents (the year was 1908), fans already have been imbued with that concept.
It's probably going to be at least a couple of years longer before the Cubs and their fans could begin again pondering such a novel prospect, although they've been teased a few times in the last decade.
Steve Bartman trying to seize a foul ball from Cubs outfielder Moises Alou and then shortstop Alex Gonzalez booting a subsequent double play ball turned the tide against the Cubs in the 2003 National League Championship Series. The Florida Marlins rallied not only to win that series but the World Series as well.
In 2007 and 2008, what appeared to be a productive Cubs lineup was putty for the pitchers of Arizona and Los Angeles, respectively, as those deemed-to-be-inferior teams both swept the Cubs in the division round.
Since then, the Cubs have had three straight under-.500 seasons and are headed for a fourth. Gradually stripping themselves from most of the veterans who were on the last division title team, they are immersed in their first real rebuilding program in nearly 30 years.
Epstein was general manager in Boston when the Red Sox ended "the Curse" by winning the World Series for the first time in 86 years in 2004 and again in 2007. He is in the first year of a five-year deal with Cubs owner Tom Ricketts.
The Cubs have pitched much better lately and probably will head off the threat of their first 100-loss season since 1966. And they've made a couple of significant moves.
First, they brought up first baseman Anthony Rizzo from Class AAA. Rizzo, acquired from San Diego, has hit .338 and has slid into the No. 3 slot in the Cubs' order ahead of Alfonso Soriano, who is having his biggest year in the last few with 18 home runs.
In the last month or so, the Cubs also have signed 20-year-old Cuban Jorge Soler, a highly sought outfielder, and 2012 first-round draft pick Albert Almora, a center fielder, to go with 2011 first-rounder Javier Baez, a touted infielder. All are considered among the top prospects in the minors but none is a pitcher.
The Cubs basically have no pitching in their system. And, if they deal righthander Ryan Dempster, who carries a 33-inning scoreless streak into the game against the Cardinals here tonight, and/or righthander Matt Garza, who is slated to oppose the Cardinals on Saturday and then again next Friday in Chicago, they won't have much at the major league level.
Epstein, speaking to Chicago reporters on Wednesday, said he wasn't addressing specific deals. But he suggested strongly that he and Hoyer would be seeking young pitching rather than position players in any deal, if given a choice.
"We need to add a lot of pitching to our system," said Epstein. "It's not enough to have a handful or two. You need waves and waves coming through your system and we don't have that. We hardly even have one wave coming, so we need to rebuild a lot of pitching depth."
Although nearly $40 million will come off the books after the season in money due to already-departed Carlos Zambrano and Marlon Byrd and presumably soon-to-be-departed Dempster, the Cubs probably won't be eager to spend that money yet. The plans seem to be another year or two of accumulating minor-league talent before using that payroll flexibility to pursue top-of-the-line free agents in either 2014 or 2015.
"If you get tempted and you get impatient and you try to solve your problems in free agency, there's always a price to pay," Epstein said. "Free agency's definitely a nice way to add talent to the organization without giving up talent. But you cannot make an organization that way. We have a lot of steps ahead of us that we need to take before we're in a position to add a finishing piece or two through free agency."
Pending what they do at the trading deadline, Hoyer said, "We're going to field a team that we're proud of after July 31. That's something that is important as well."
But, given the recent contributions of Dempster and Garza to a Cubs' run that has featured 14 wins in 19 games, if either leaves (or both), there is no way the Cubs will be as good as they are now for the rest of the season.
Hoyer told Chicago reporters recently there was no question that teams were interested in some of his players, including reliable extra men Reed Johnson and Jeff Baker. He may hope there is interest in Soriano, but Soriano has two more years on the books at $18 million a year.
"You feel like, yes, you can make improvements for the long term, but there is a reason there are teams calling — because there are good players. That is never a good feeling," said Hoyer.
"Certainly there are ways you can improve the organization by being in that situation, but it's frustrating because that means your record isn't that good.
"When you are in this situation, you think you have to do the best thing you can for the organization and you hope you aren't in this position very often."
Where the Cubs are is in fifth place in the National League Central Division with, despite their recent surge, little hope this season of climbing much higher.