Pitchers and catchers officially report to the Cardinals' camp in Jupiter, Fla., next Tuesday. But the unofficial start of spring training came on Wednesday at Busch Stadium. It was Truck Day. 
But, before you ponder all the equipment being shuttled onto one of two 18-wheelers belonging to A-Mrazek Moving Systems, consider that the transference of goods for a baseball team is not quite the same as it used to be.
"It's kind of a mixed bag," said Mark Walsh, a Cardinals clubhouse man for 30 years but who is in his first year as equipment manager.
"The main things everybody expects to be on there are already going there," said Walsh, who served as co-equipment manager the past three years with Ernie Moore, now the traveling secretary.
For instance, Walsh, 44, said the Cardinals will go through 900 dozen baseballs (that's more than 10,000 at $8.54 apiece) in spring training. But those have been shipped to Jupiter by St. Louis-based Rawlings Sporting Goods. 
Most of the players' bats – about 800, Walsh said – also will be or have been sent directly by the various manufacturers, who will pass through each team's camp anyway if something else is needed.
But, on the truck there is plenty of the soft underbelly of outfitting a baseball team including bins and bins of pants, t-shirts, jock straps, hoodies, etc.
There are all the materials the training staff will need and food stuffs for the kitchen staff. The players will eat two or three meals a day at the training facility. There are also laundry detergents and supplies for the clubhouse staff.
About 30 percent of the truck's contents is devoted to personal items – bicycles, strollers, golf clubs (for that rare day off), fishing equipment and the like.
With so few current Cardinals living here in the off-season, many of the players will drive to camp with their families, their personal items and their gloves and then have their automobiles shipped back to St. Louis before the start of the season.
The movers came to St. Louis on Wednesday morning and the trucks went back to the company's storage facility for a Thursday departure for Florida. Sometime late Friday afternoon,  the trucks will arrive at the Cardinals' Complex in Jupiter.
Unloading by Walsh's staff will begin on Saturday morning, in plenty of time for pitchers and catchers, although many hurlers already are at the complex, having escaped the weather vagaries of much of the rest of the country.
Walsh had the usual anxieties as Truck Day approached.
"What am I not remembering? What do I still have to do? You always think you've forgot something," he said.
More likely, he and his staff haven't and the Cardinals soon will begin their six-week stay in Jupiter. This is the 22nd year the Cardinals have trained on the East Coast of Florida after coming from a much longer stint in St. Petersburg, Fla.
"Before you know it," said Walsh, "we'll be packing up to go to Memphis and then on the road."
The Cardinals, whose position players will report a week from Sunday, will break camp after their final Grapefruit League game on March 24 and head for a March 25 exhibition at Memphis, against their affiliate which won the Class AAA championship in 2018.
Then, the Cardinals will head for Milwaukee and an unusually long stay of six nights. They are slated to work out at Miller Park on March 27, a day before the start of the season against the defending National League Central Division champion Brewers. 
After four games in Milwaukee at a stadium which can be covered in case of bad weather,  the Cardinals will go to Pittsburgh for two games before starting their home season at 3:15 p.m. on Thursday, April 4, against the San Diego Padres.
Following those three games, the Cardinals will entertain reigning NL champion Los Angeles for four games.
Cardinals pack up for spring training
Cardinals pack up for spring training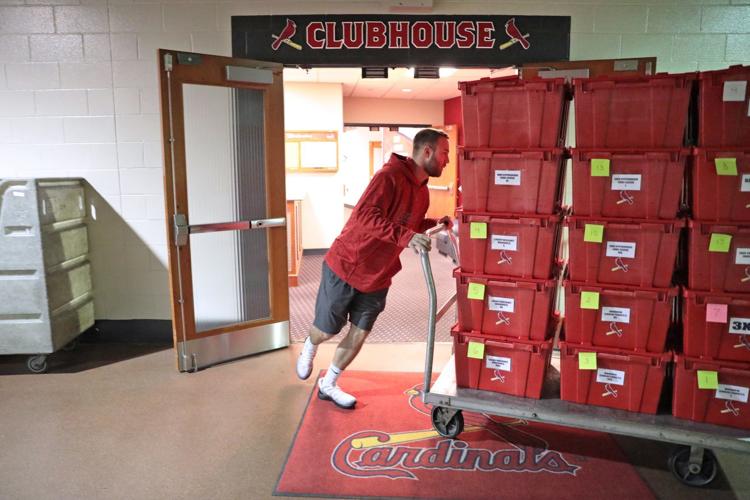 Cardinals pack up for spring training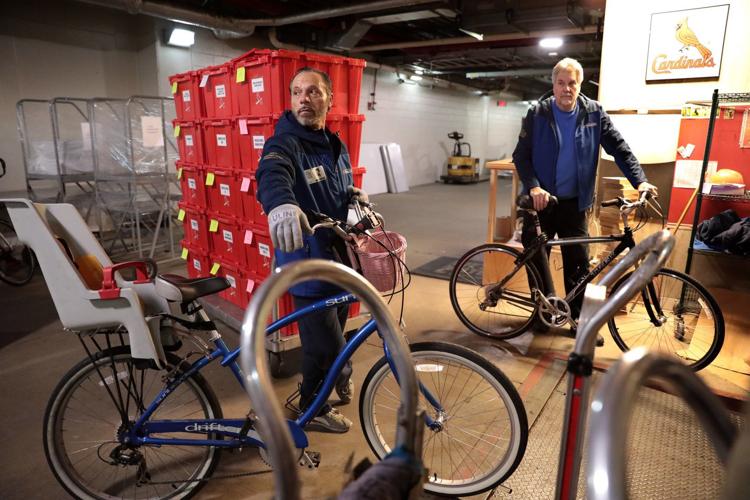 Cardinals pack up for spring training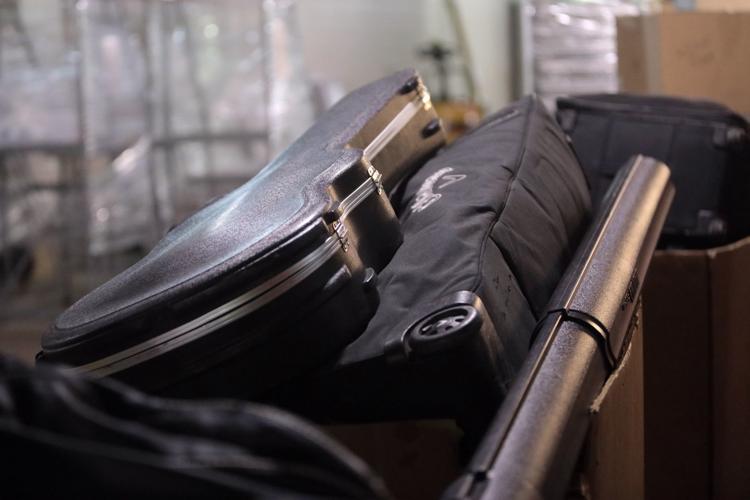 Cardinals pack up for spring training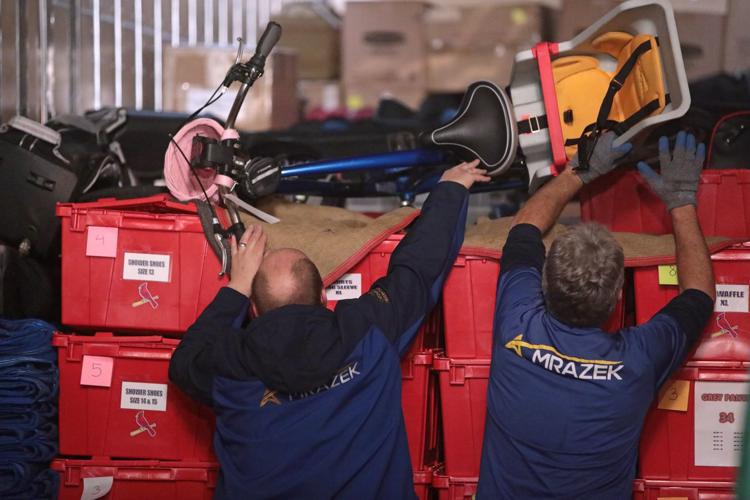 Cardinals pack up for spring training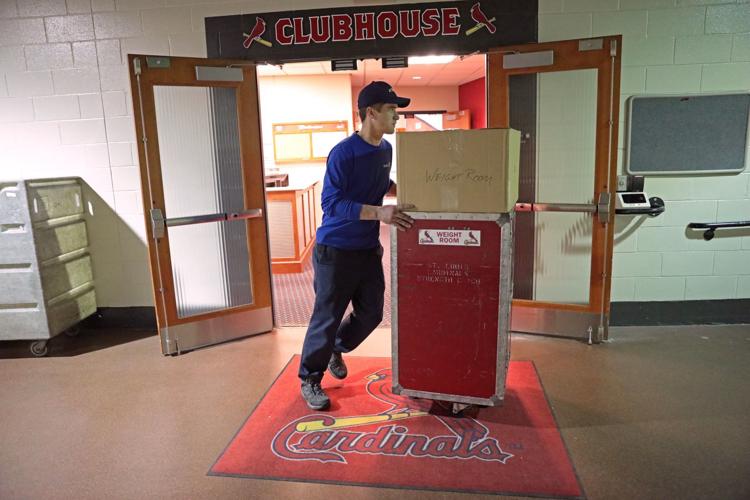 Cardinals pack up for spring training
Cardinals pack up for spring training
Cardinals pack up for spring training
Cardinals pack up for spring training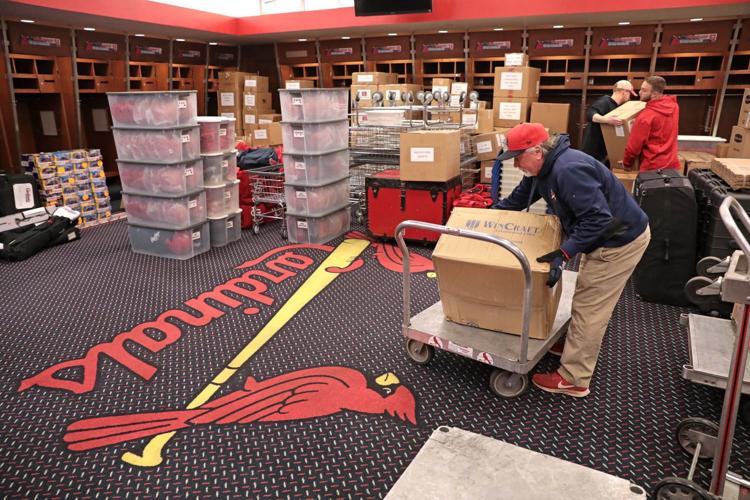 Cardinals pack up for spring training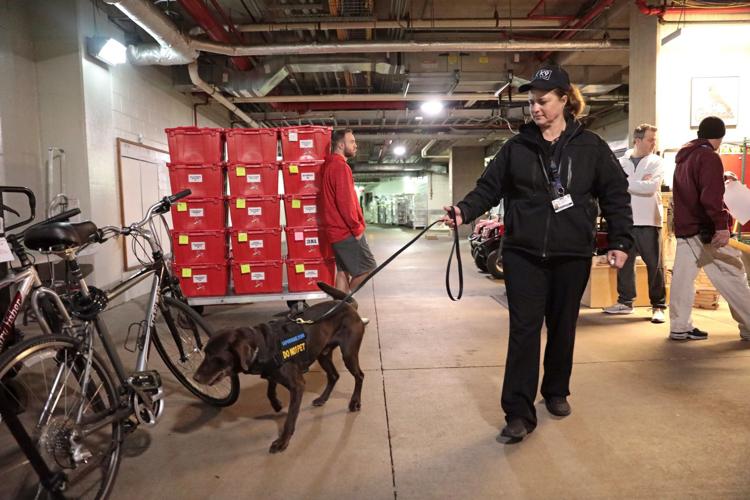 Cardinals pack up for spring training