The Milwaukee Brewers' trade for Christian Yelich before last season continues to bedevil the Cardinals, even with the MVP outfielder thousands of miles away in San Diego on Tuesday night. Not only has Yelich hit several hundred homers against the Cardinals in the past two seasons, but a young pitcher who went the other way in the deal — to the Miami Marlins — has been just about as impossible to handle.
Hawaiian-born Jordan Yamamoto, who was in Class AA until a week ago, shut out the Cardinals for seven innings for the second time in six days. Last week's version in Miami was 9-0 with the Cardinals hitting a number of balls hard, prompting Dexter Fowler to suggest that there was a good measure of luck involved.
Fowler poked a single to left in the seventh inning on Tuesday. But that was only the Cardinals' second, and final, hit of the game as the Marlins went on to beat Jack Flaherty, who pitched solidly, and the Cardinals' bullpen 6-0 at Busch Stadium.
The 23-year-old rigththanded Yamamoto became the first pitcher since Pittsburgh's Nick Maddox in 1907 to defeat the Cardinals twice in a seven-day span when the first of the two games was his major league debut. Maddox held the Cardinals, a last-place team that year, to two runs in 18 innings and pitched his second complete game on two days' rest. One hundred twelve years later, Yamamoto allowed no runs and only five hits over his 14 innings, striking out 12 and walking four.
According to the Elias Sports Bureau, Yamamoto is only the second pitcher since 1893 to have two scoreless outings against the same team in his first two starts. Former Cardinal Larry McWilliams, then with Atlanta, blanked the New York Mets for seven innings and then six in 1978.
Yamamoto, hardly a gunslinger in his first start, threw even more changeups and breaking balls on Tuesday than he had last week. "We tried to stay on the fastball, but really we just didn't get any," said Paul DeJong. "We didn't adjust on his off-speed and you look up and there go all of our at-bats. We didn't really string anything together.
"He knows our team hits fastballs well."
Fellow Hawaiian Kolten Wong again praised Yamamoto, and with a little frustration. "Hats off to the kid. He's staying out of the middle of the zone. Honestly he's not really giving us anything to hit," said Wong.
"We don't play this game to (stink). He came back with the same game plan and executed again so you have to tip your hat at some point and understand he's out there pitching his butt off and doing it really, really well."
But Yamamoto was not ready to say he owns the Cardinals. "No, no, no, no. Definitely not," he said. "They're a great hitting team."
For his past five starts, covering more than a month, Flaherty neither had been a winning or losing pitcher in any of the games.
Flaherty mostly had pitched well enough to be the former. As he did on Tuesday, giving up just four hits, two of them homers, and striking out eight while walking one over seven innings. This time he had a decision, his fourth loss against four wins, but he and manager Mike Shildt thought Flaherty had shown improvement.
"I just felt more aggressive and more on the attack," said Flaherty. "It was taking a step back and reflecting what's gone on so far and realizing there's a lot better."
Shildt said, "I loved Jack tonight. I thought he was tremendous. And I was very encouraged by his efficiency. It was good night for Jack. We just couldn't support him."
Flaherty, the only player in the lineup who didn't bat against Yamamoto last week, bounced a double, his first extra-base hit, over the left-center-field wall with two out in the third for the Cardinals' first hit. But Matt Carpenter, who nearly had homered to deep center as the leadoff man in the game, grounded out.
With his double and a groundout, Flaherty probably had as good a swings as anybody against Yamamoto and didn't appear as off-balance as some of the professional hitters. Flaherty smiled when asked to assess his soft-tossing opponent.
"Umm ... he got guys out and he executed," said Flaherty. "I'm not trying to take anything away from him. It's nothing flashy. It's nothing that's going to make you jump out of your seat and go 'wow,' but he was effective. You keep guys off balance and you're going to have success."
Shildt said, "Listen, at the end of the day, you've got to say the guy did his job. You've got to give him credit."
Starlin Castro broke the scoreless tie by hitting a Flaherty slider over the left-field wall for his fifth homer to open the Miami fifth.
The Marlins nicked Flaherty for another home run in the seventh, this one a two-run drive to left by Brian Anderson, who hit his eighth. Anderson virtually one-handed a slider.
"You look at it," said Flaherty. "Nine times out of 10, that's a rollover (grounder) to third base. It's frustrating because I bounced one before and he swung at it. And then I threw one that wasn't my best one of the night but ... the ball flies, though. So, there you go."
Lefthander Tyler Webb and mostly John Brebbia were roughed up for three runs in the eighth. The Cardinals threatened, if you could call it that, with two walks by Tayron Guerrero, a hit batsman (DeJong) and an error to load the bases with two outs in their eighth. Then, Paul Goldschmidt popped up on reliever Sergio Romo's first pitch.
Lately, the Cardinals, again the league leaders in stolen bases, had been running their way to runs. And Hall of Famer Lou Brock, the Base Burglar who turned 80 with a party at the park on Tuesday, was on hand to see what all the fuss had been about.
DeJong was thrown out trying to steal second in the first inning, ending a string of 10 consecutive steals by the club. A two-hit attack didn't provide further opportunity.
In the eighth, DeJong was hit on the left wrist, not too far from where his left hand had been fractured by a pitch last year. X-rays were negative.
"Thank God, it hit me there," said DeJong, pointing to his wrist. "It hit some meat. I expect to be in there tomorrow."
So, presumably, does the Cardinals' offense. 
Cardinals battle Marlins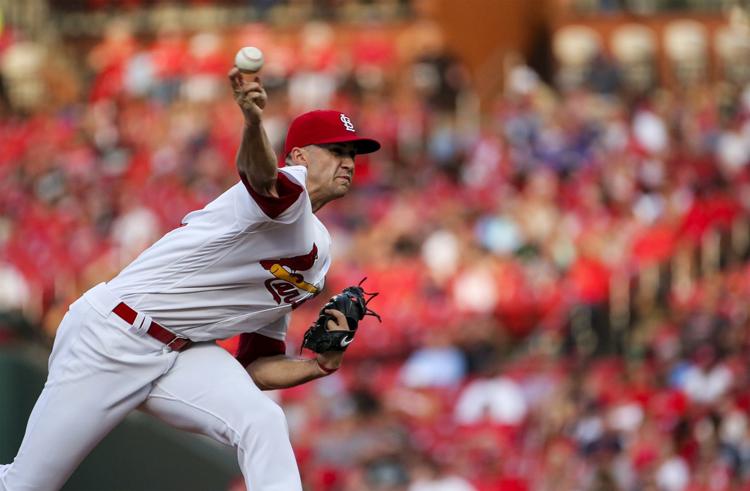 St. Louis Cardinals vs. Miami Marlins at Busch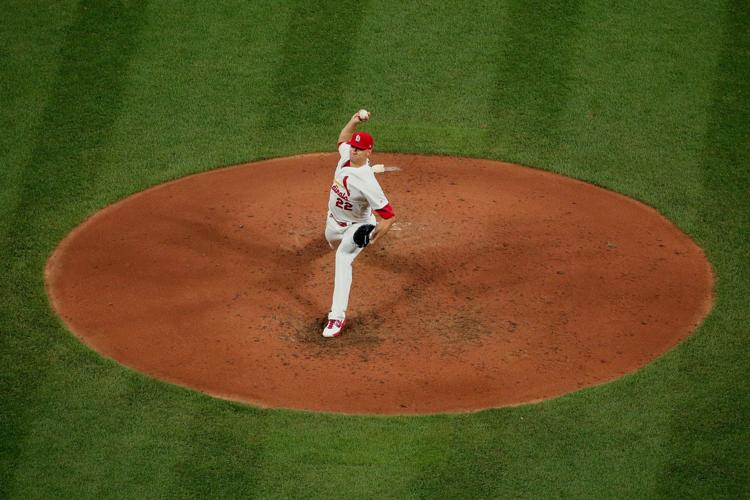 St. Louis Cardinals vs. Miami Marlins at Busch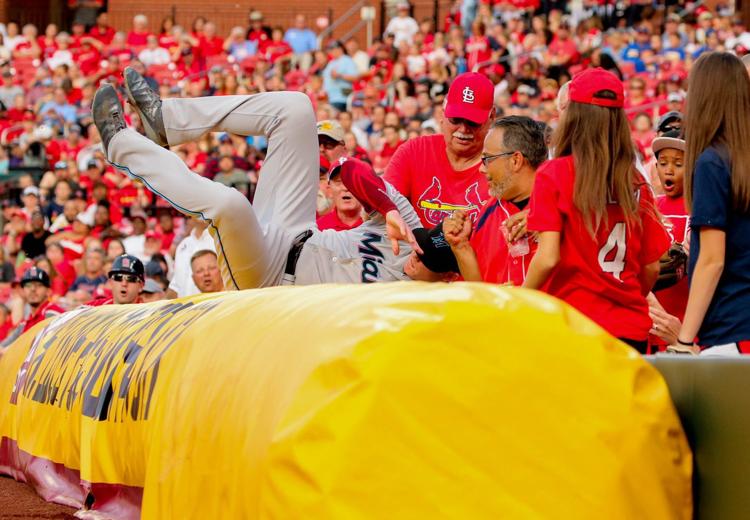 St. Louis Cardinals vs. Miami Marlins at Busch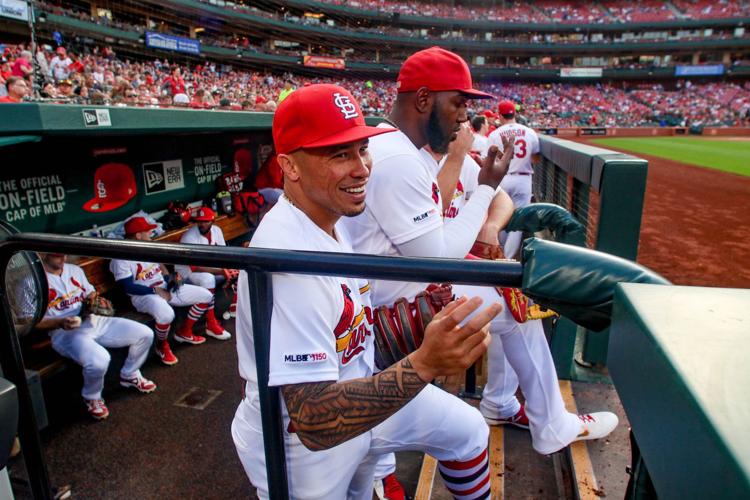 St. Louis Cardinals vs. Miami Marlins at Busch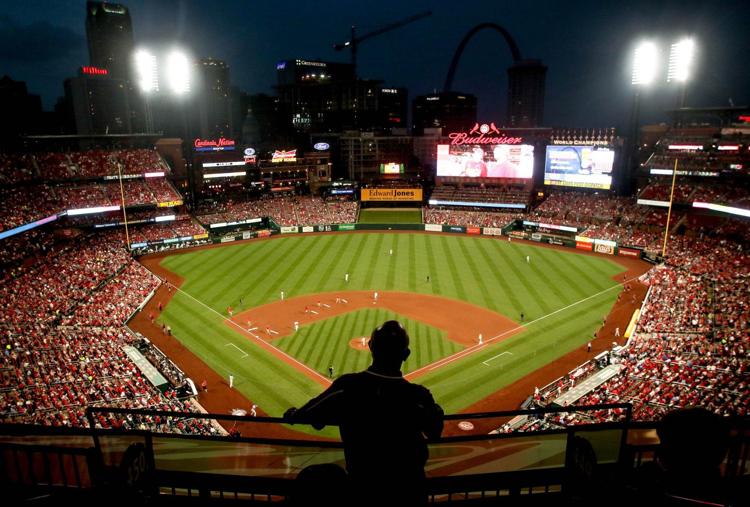 Cardinals battle Marlins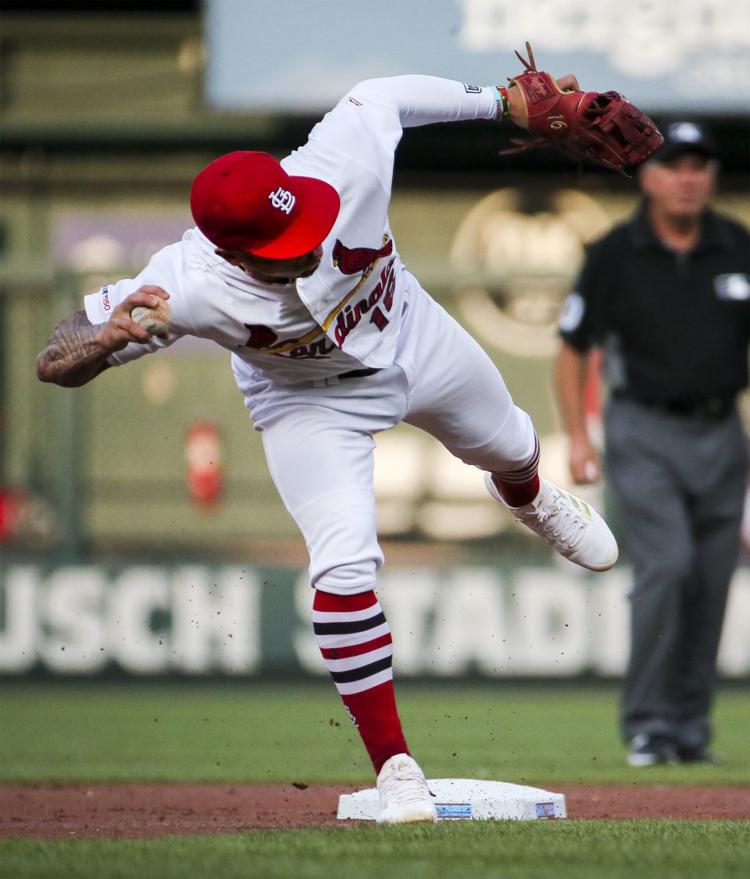 Cardinals battle Marlins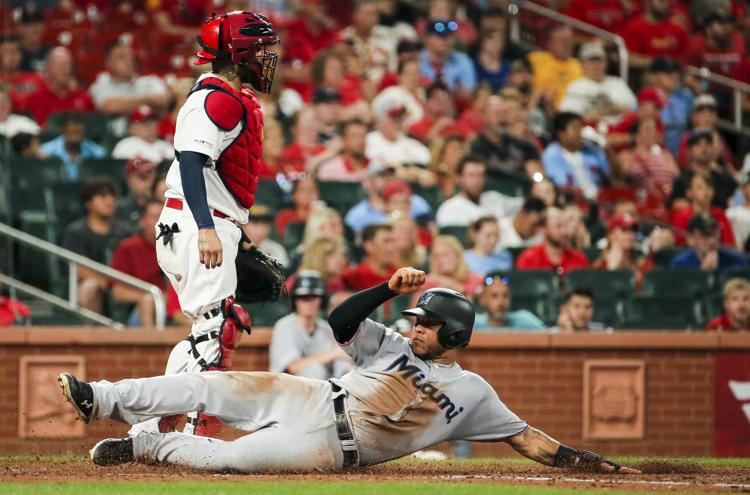 Cardinals battle Marlins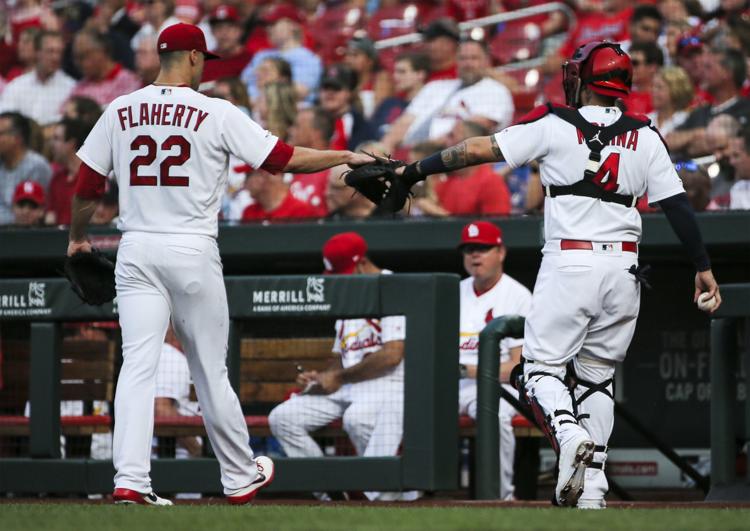 Cardinals battle Marlins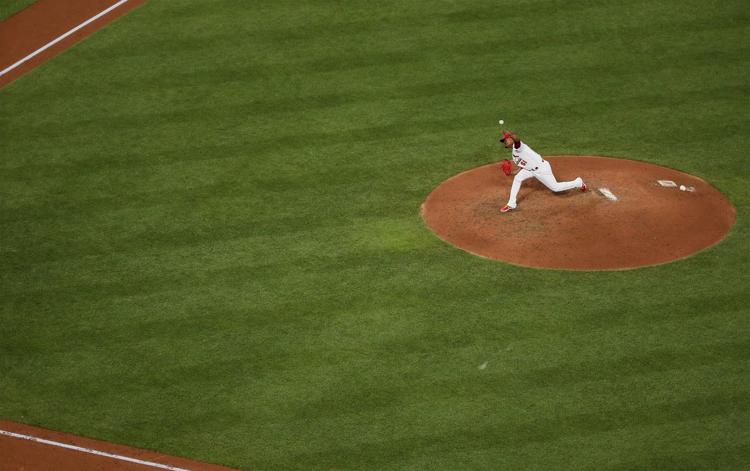 Cardinals battle Marlins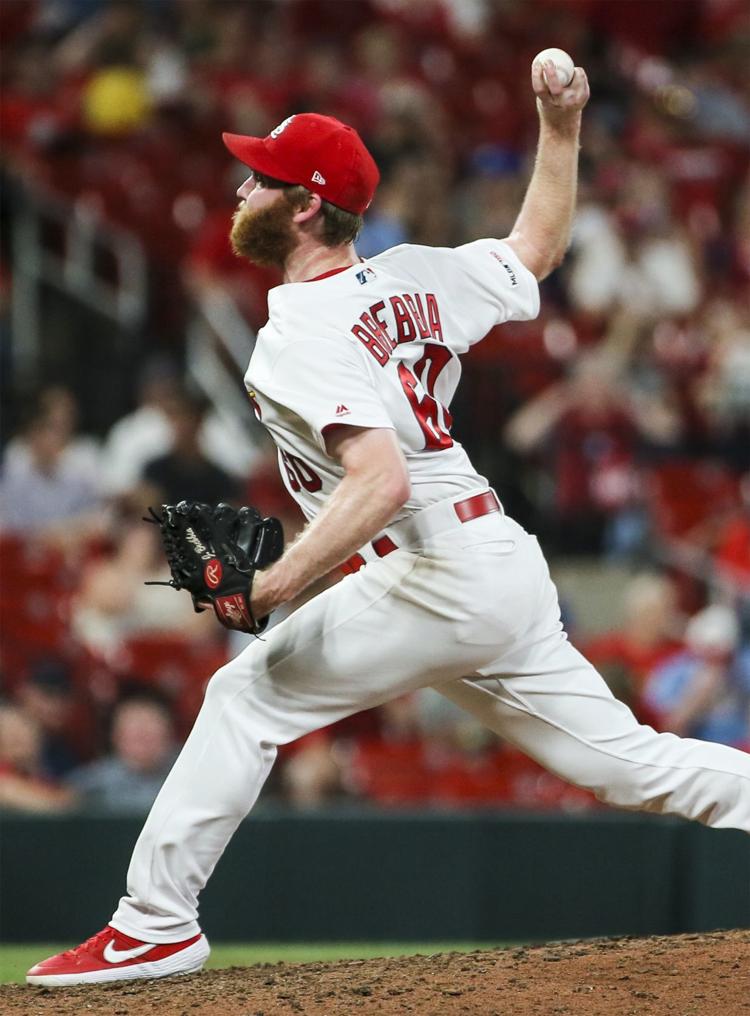 Cardinals battle Marlins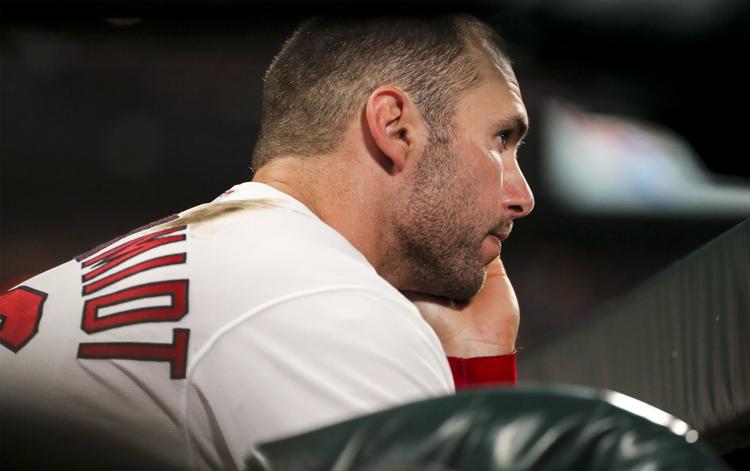 Cardinals battle Marlins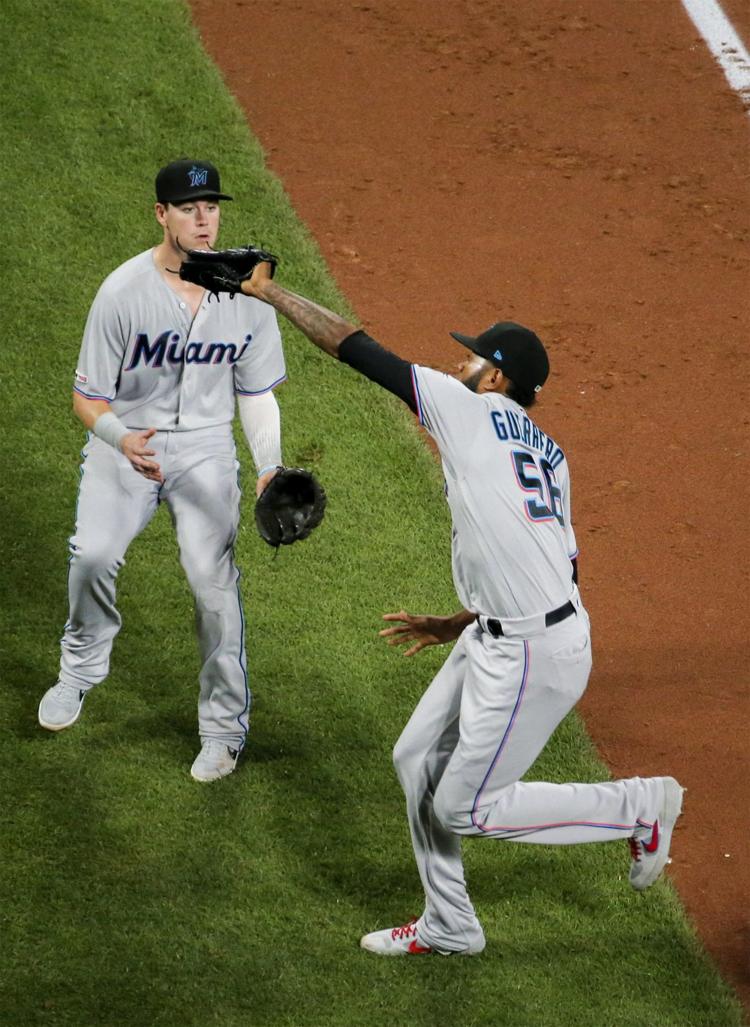 Cardinals battle Marlins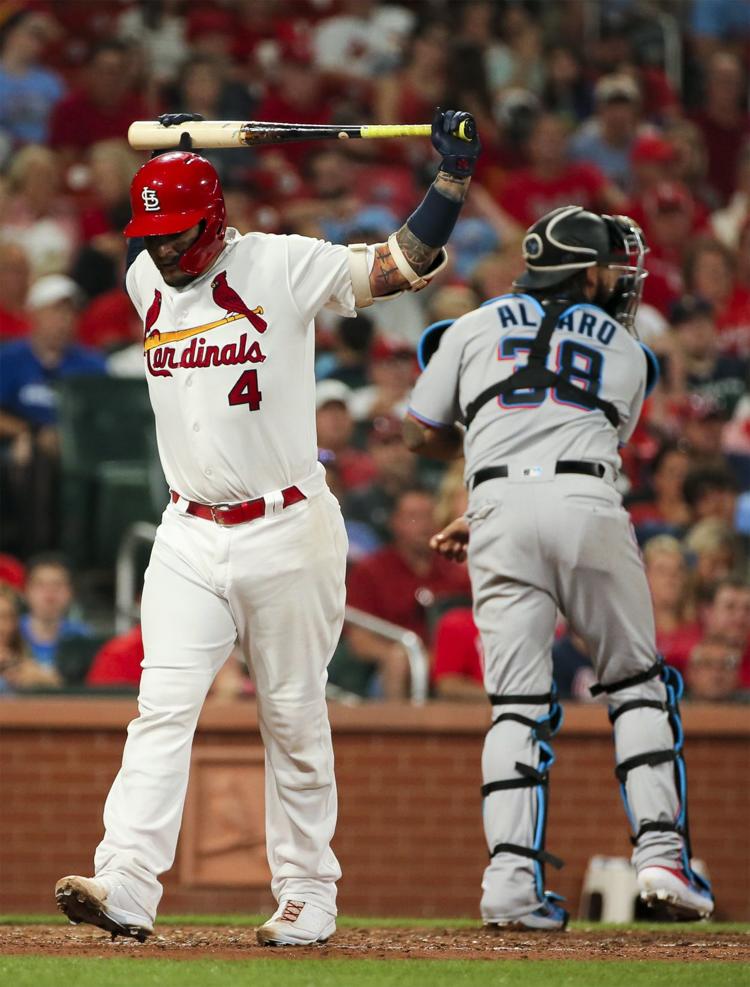 Cardinals battle Marlins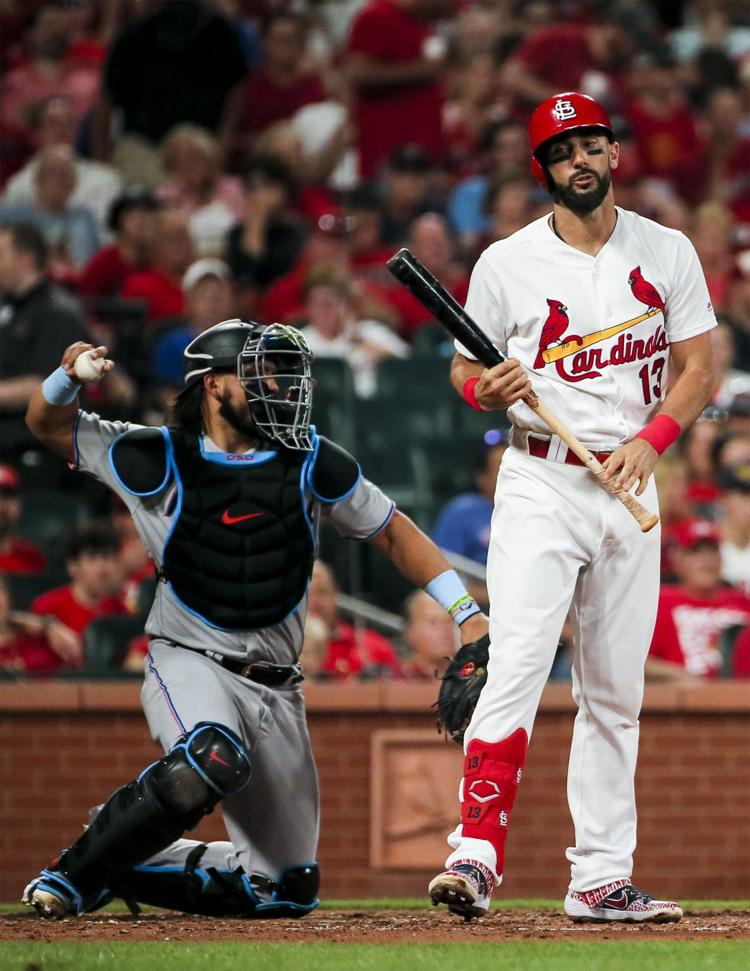 Cardinals battle Marlins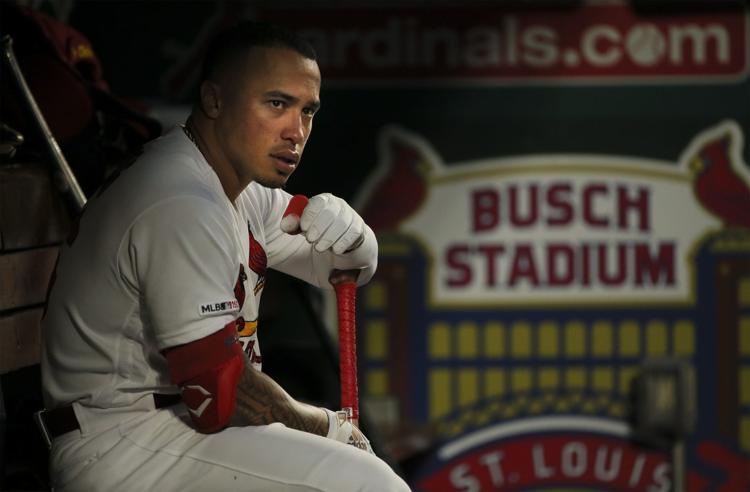 Cardinals battle Marlins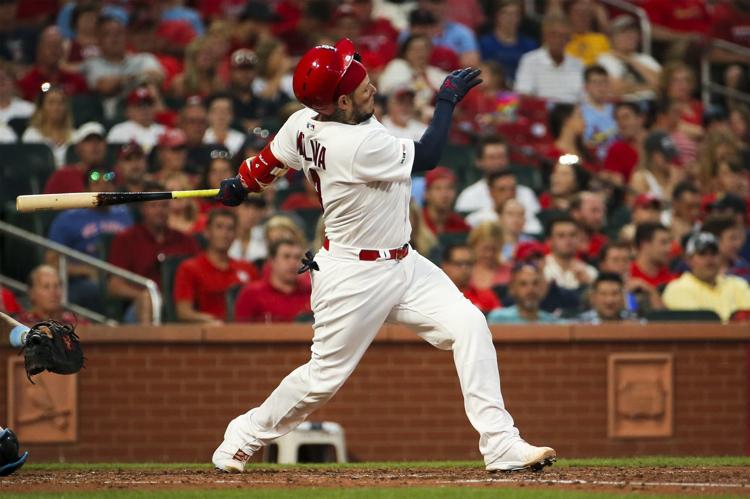 Cardinals battle Marlins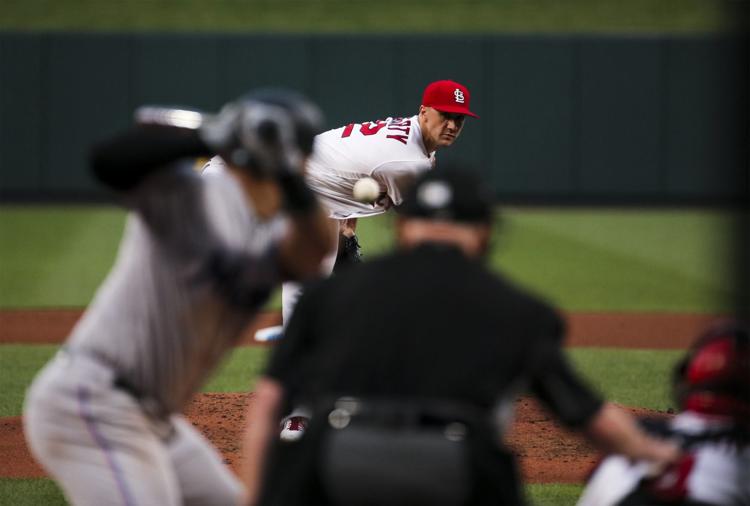 Cardinals battle Marlins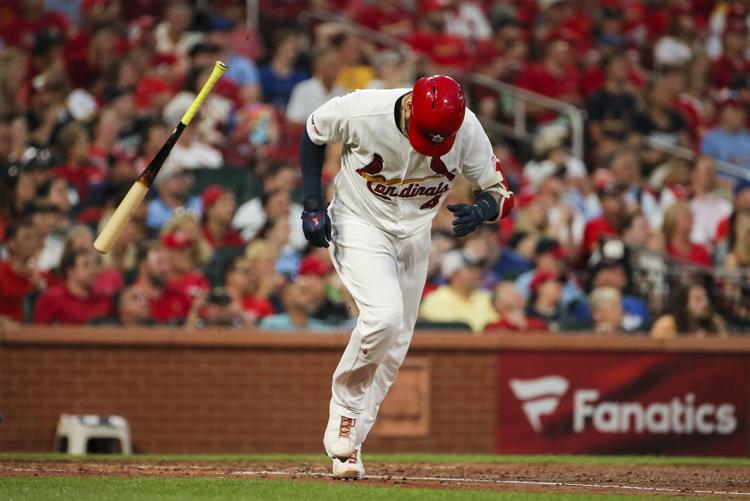 Cardinals battle Marlins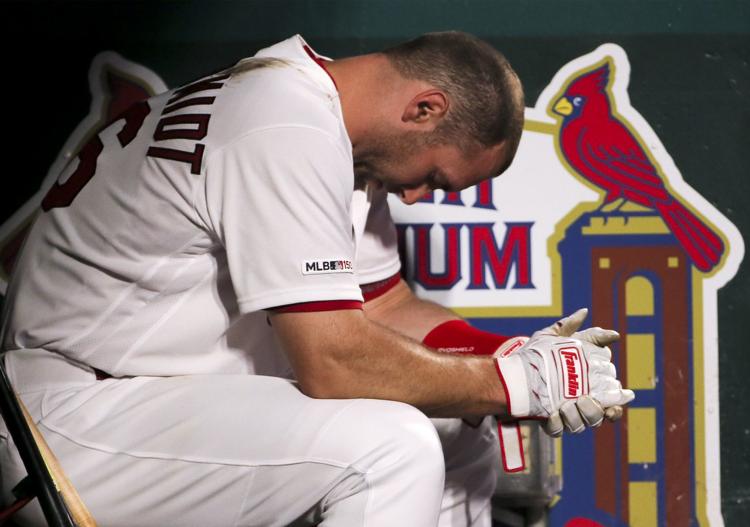 Cardinals battle Marlins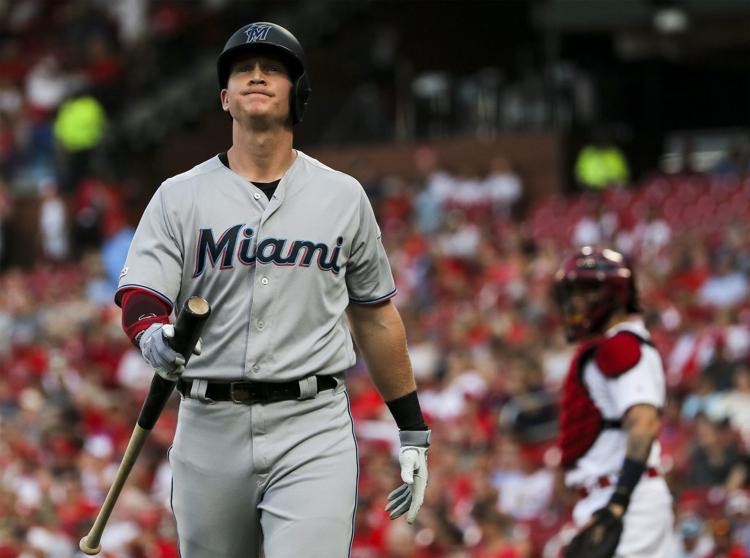 Cardinals battle Marlins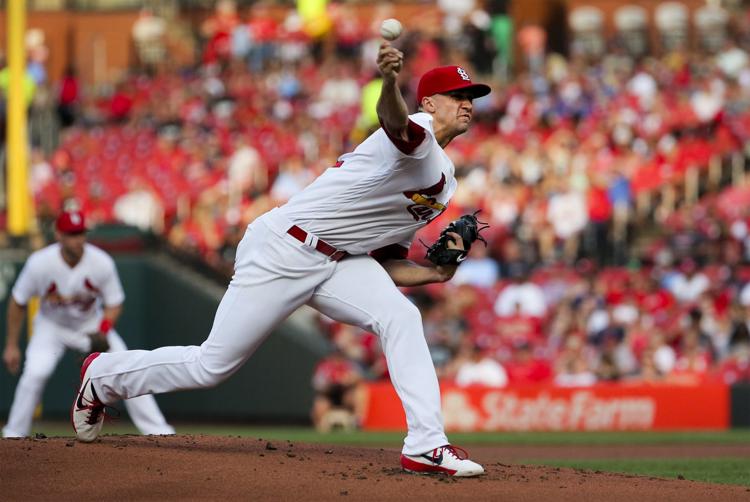 St. Louis Cardinals vs. Miami Marlins at Busch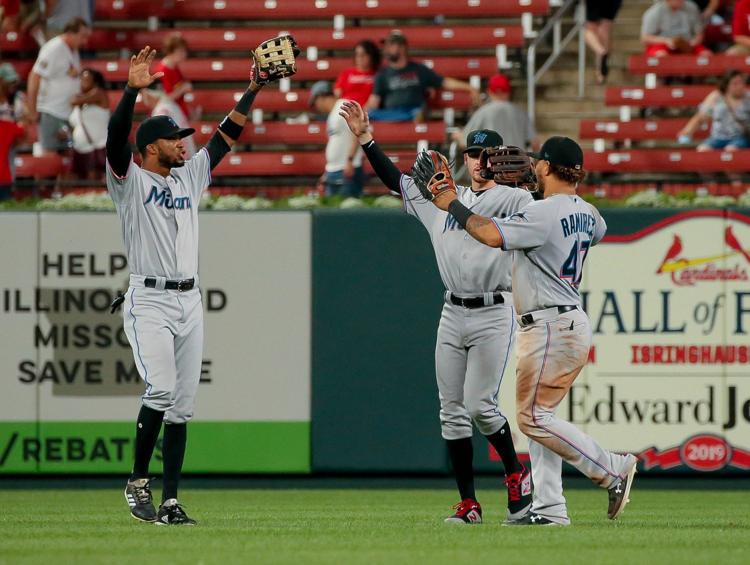 St. Louis Cardinals vs. Miami Marlins at Busch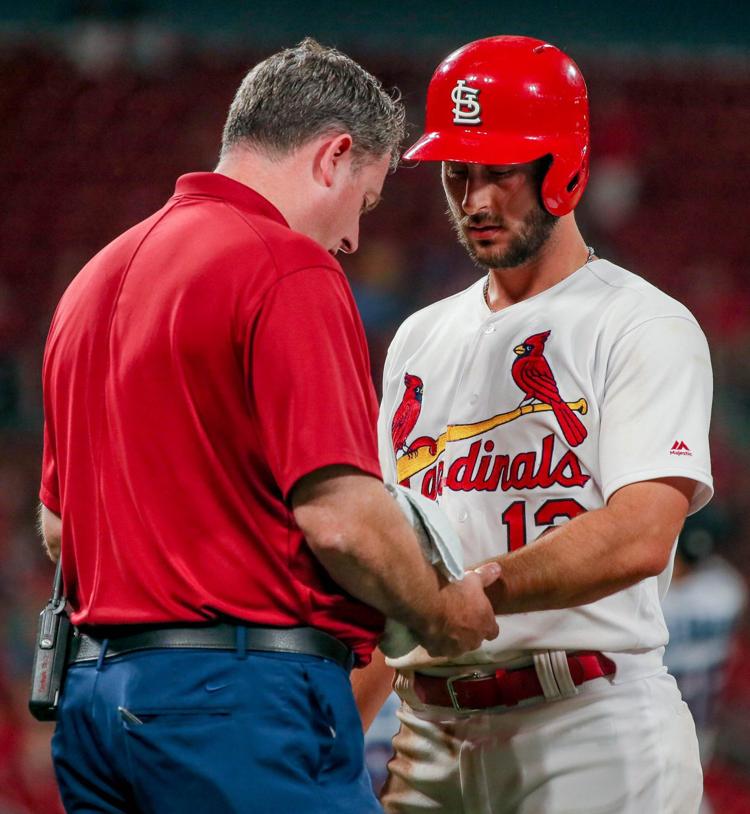 St. Louis Cardinals vs. Miami Marlins at Busch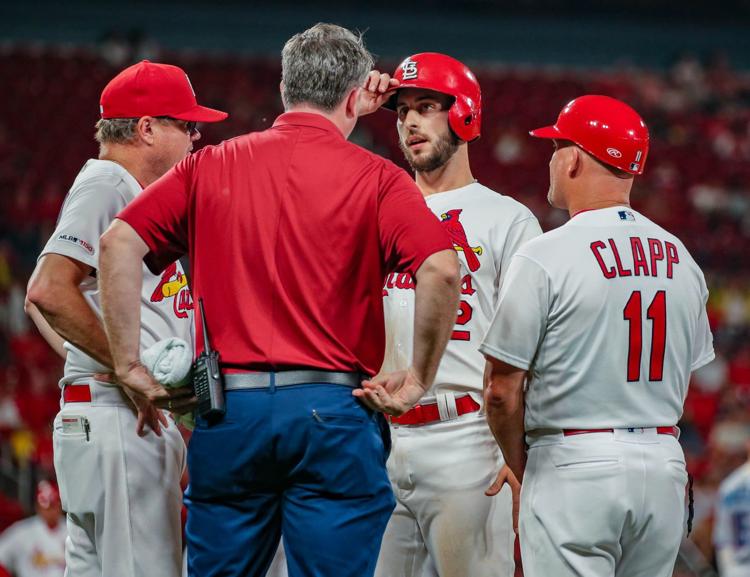 St. Louis Cardinals vs. Miami Marlins at Busch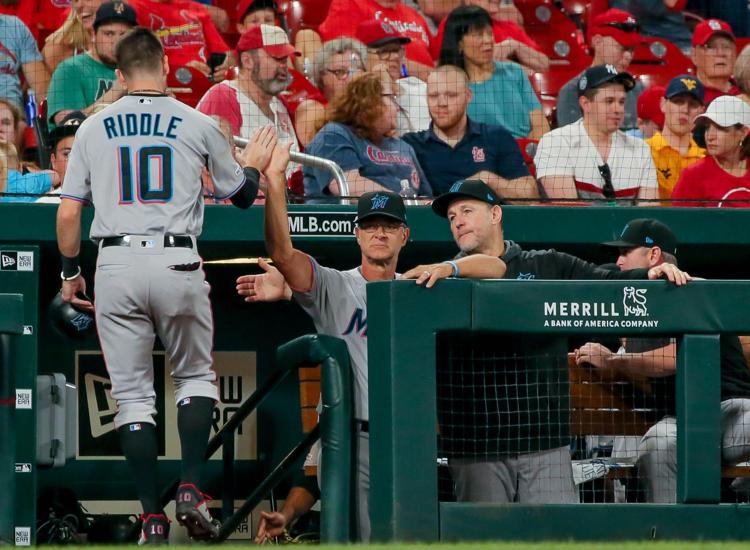 St. Louis Cardinals vs. Miami Marlins at Busch
St. Louis Cardinals vs. Miami Marlins at Busch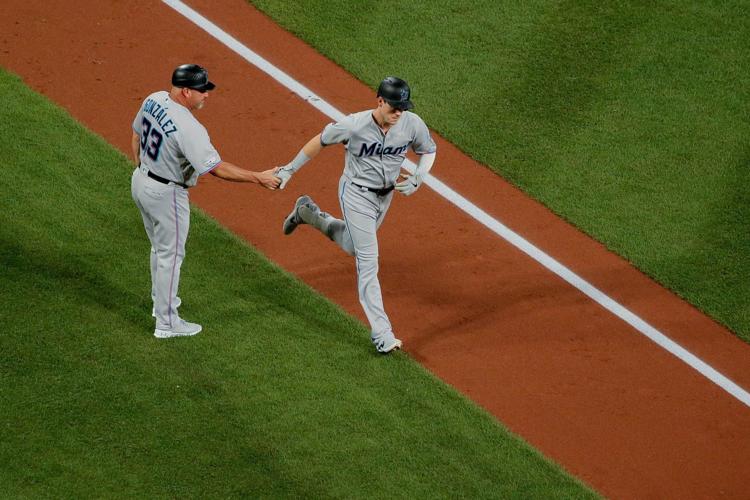 St. Louis Cardinals vs. Miami Marlins at Busch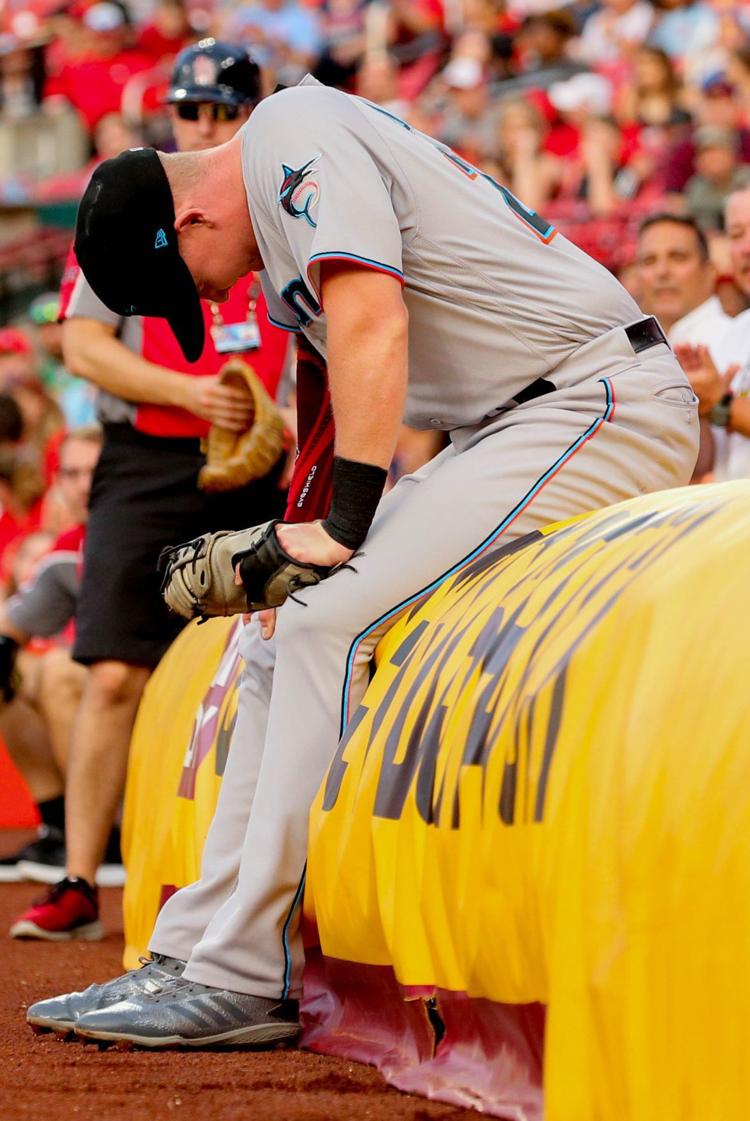 St. Louis Cardinals vs. Miami Marlins at Busch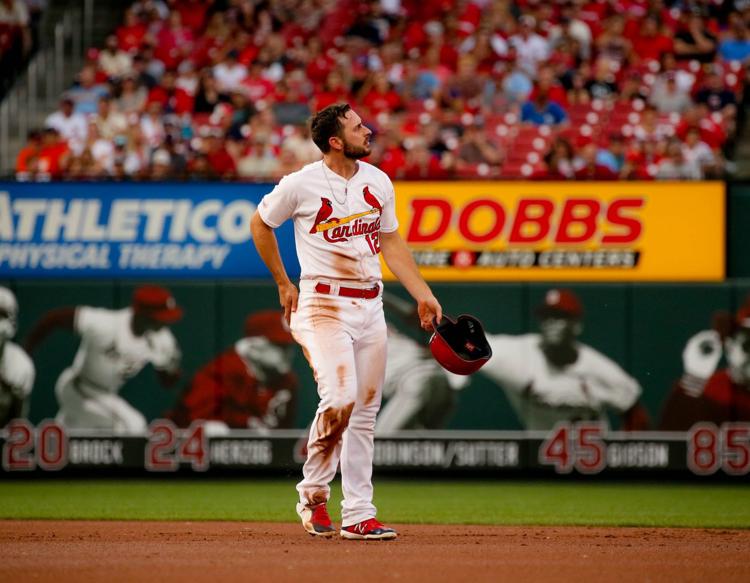 St. Louis Cardinals vs. Miami Marlins at Busch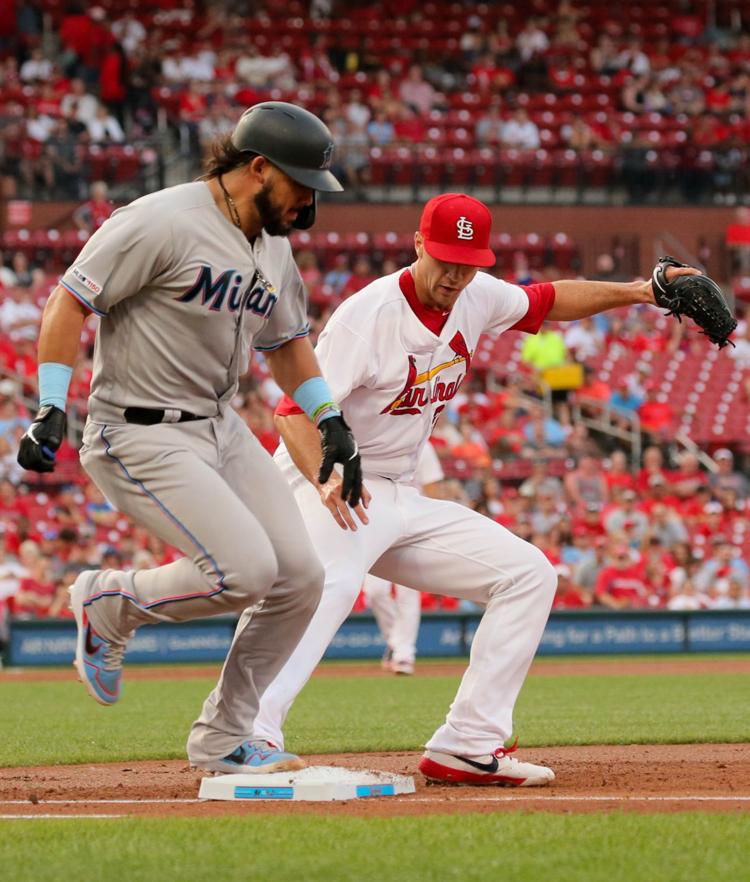 St. Louis Cardinals vs. Miami Marlins at Busch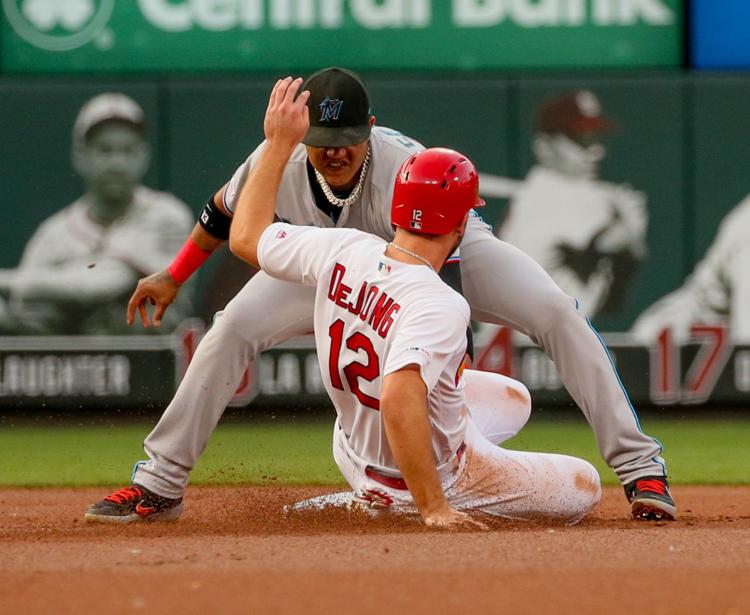 St. Louis Cardinals vs. Miami Marlins at Busch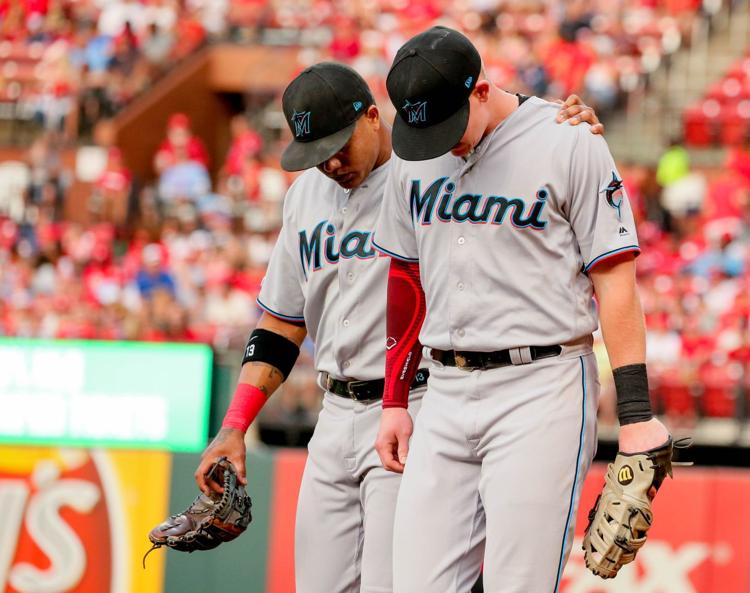 St. Louis Cardinals vs. Miami Marlins at Busch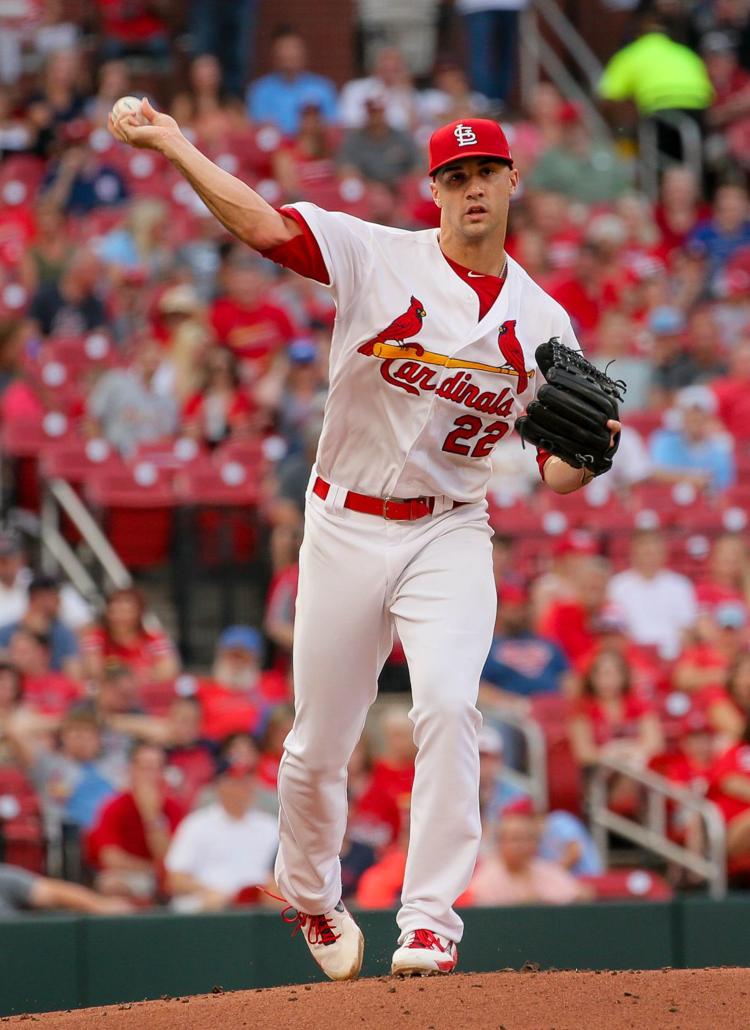 St. Louis Cardinals vs. Miami Marlins at Busch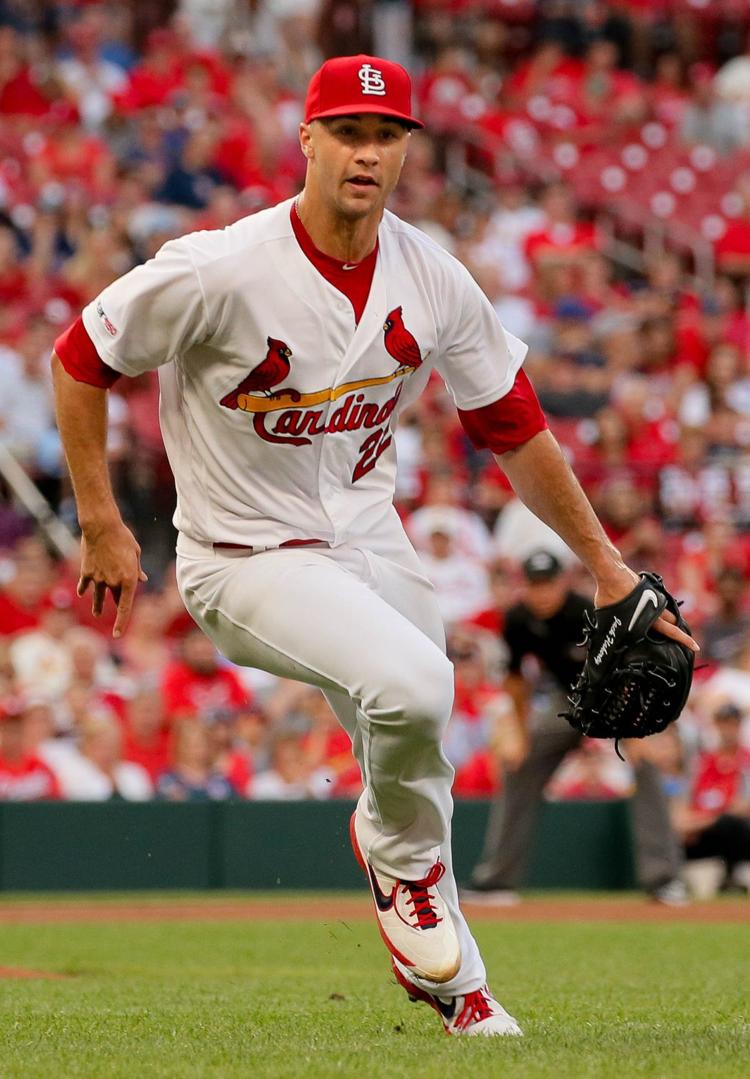 St. Louis Cardinals vs. Miami Marlins at Busch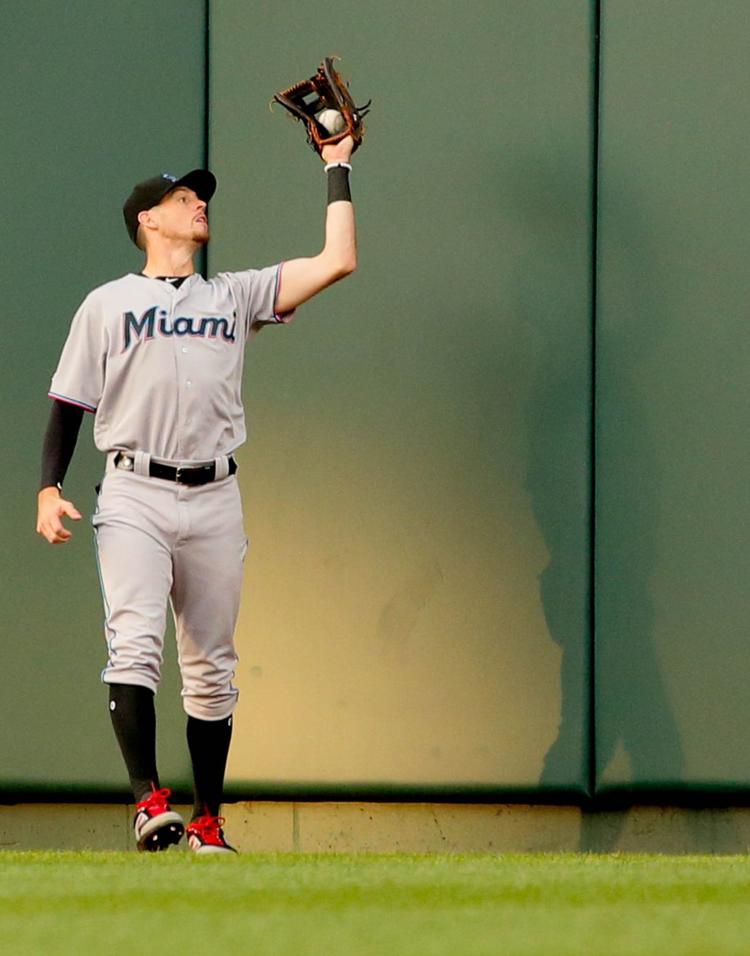 St. Louis Cardinals vs. Miami Marlins at Busch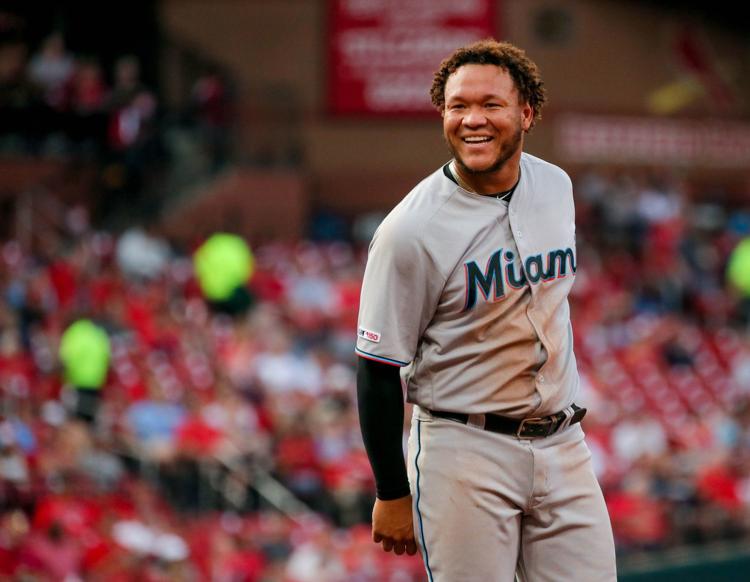 St. Louis Cardinals vs. Miami Marlins at Busch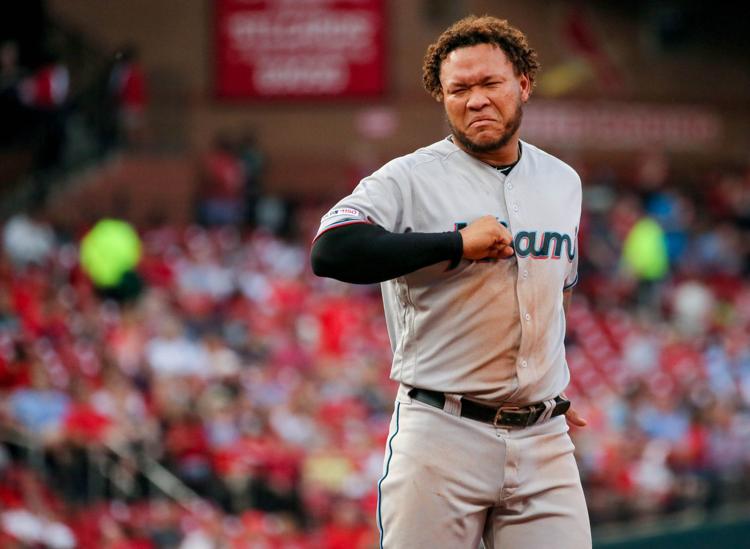 Cardinals battle Marlins