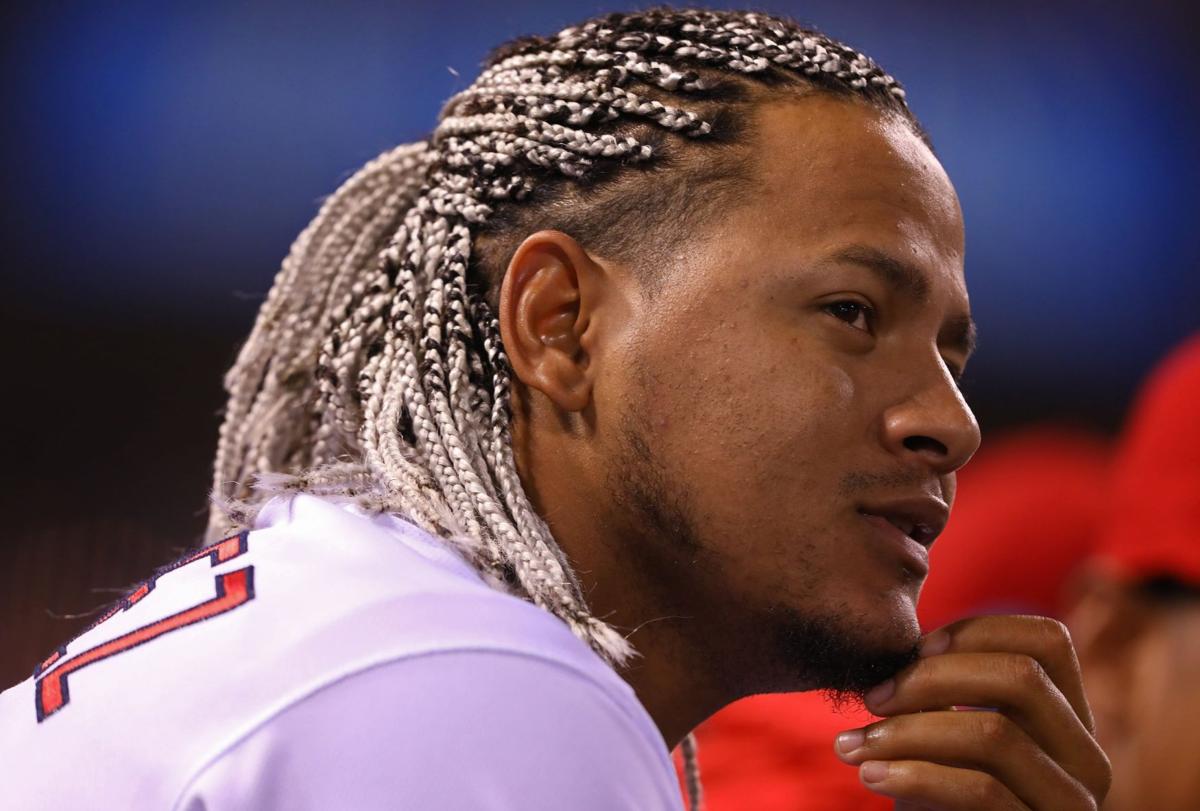 It could have been a good auction item, but Carlos Martinez's silver braided hair extensions instead have been deposited in the trash can, Martinez revealed Monday evening.
Asked why he underwent the trim, Martinez, through translator Alexandra Noboa, admitted to a superstitious nature and said, "I want to win a game."
The Cardinals' ace when the season began is 0-3 with a 4.71 earned run average before his start Tuesday night here against the Milwaukee Brewers.
An uncommon number of Cardinals fans seemed to think the hair did not make the man and were calling for a change. Martinez, who has made five starts, striking out 39 in 28 2/3 innings, said he felt no such pressure.
"I just wanted to do something different," he said.
"There was a little bit of everything. Comments that, 'Yeah, we love it. No, we don't.'"
Manager Mike Matheny said he was "way OK" with Martinez's new look, which is merely bushy. "I try not to get too excited about it one way or the other," said Matheny. "It looks good."
Told that Martinez said he needed to change to win a game, Matheny said, "I think that's a good move."