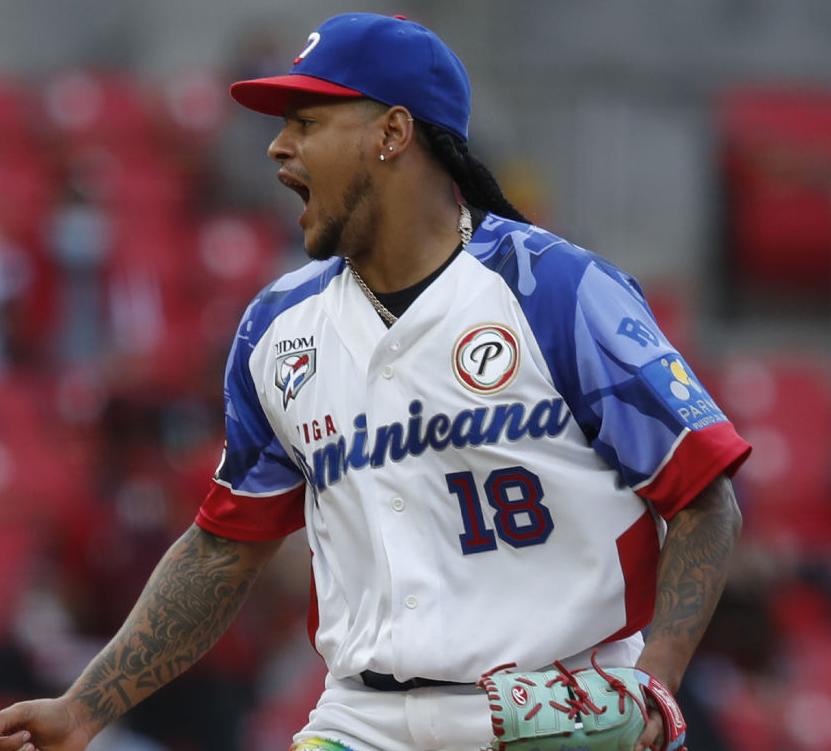 Once and imminently future teammates, Carlos Martinez and Yadier Molina, faced each other as rivals Sunday on the first day of winter's showcase tournament, the Caribbean Series.
Leading the Dominican Republic's representative in the annual contest of champions, Martinez pitched 5 2/3 innings and struck out seven for the win. His club, Aguilas Cibaenas, won the first game of the round-robin portion of the series, 5-1 against Puerto Rico's representative in Mazatlan, Mexico. The righthander entered the weekend saying he had "no limits" on how he felt or how deep into the game he could pitch, and he threw 89 pitches to get 17 outs.
He got 13 swings and misses.
One of Martinez's seven strikeouts was Molina, who started at first base for Puerto Rico's Criollos de Caguas. Molina, a big-league free agent, doubled after Martinez left the game for Caguas' only extra-base hit.
The Cardinals have a one-year offer out to Molina and both sides expect him to finalize an agreement and return for his 18th season in St. Louis after the series concludes.
The championship is Feb. 6.
Former Mets center fielder Juan Lagares had five RBIs and a home run in the Dominican's victory Sunday. Former Cardinals infielder Rangel Ravelo, Aguilas' starting first baseman, went 0 for four.