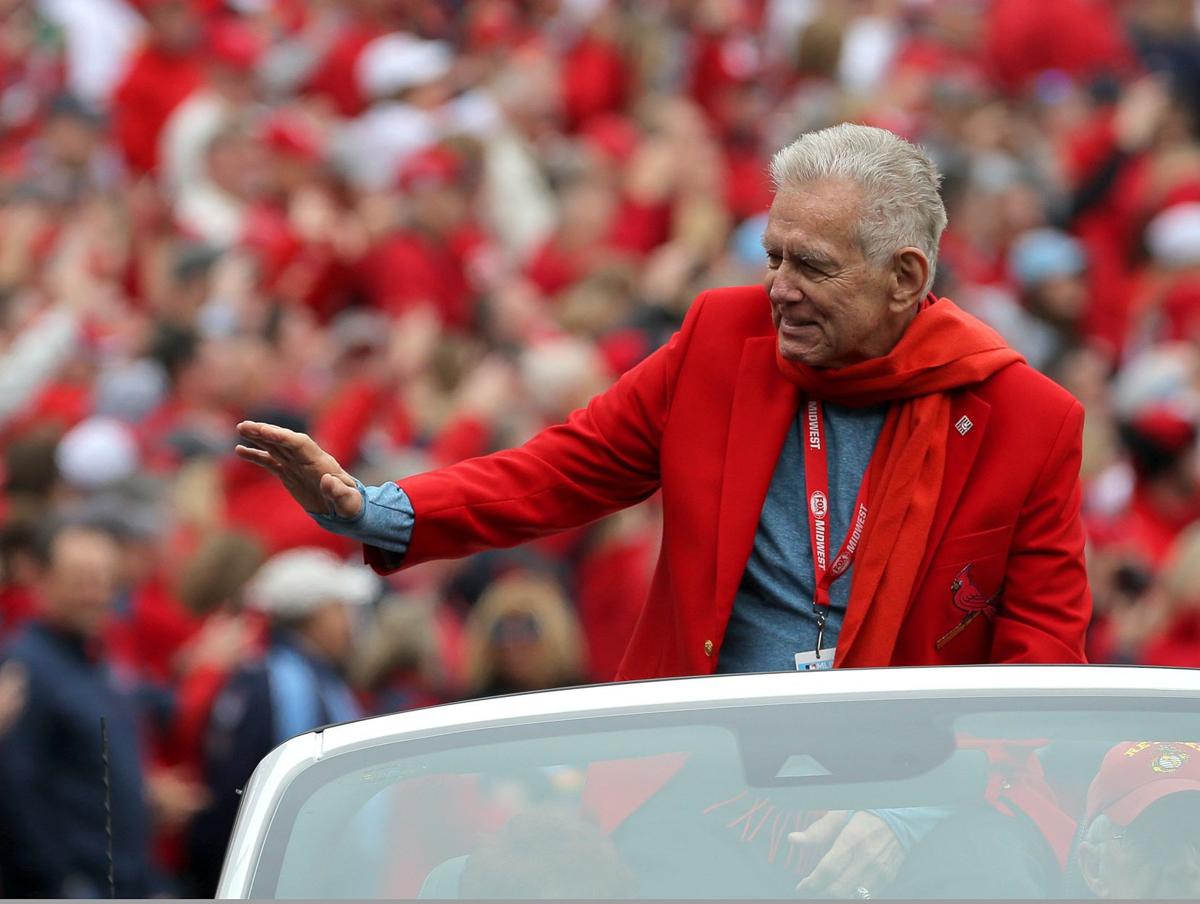 A baker's dozen of major-league baseball players, most of them veterans, has opted out of playing this season. Now, telecasters are following suit.
Cardinals Hall of Famer Tim McCarver, who also is a Hall of Fame broadcaster, said Tuesday night he had decided not to travel from Florida to do Cardinals telecasts for Fox Sports Midwest, even though the travel would be to St. Louis for every game.
In an interview last week with the Post-Dispatch, McCarver said he was "ready to go" for the 2020 telecasts.
"My doctor obviously had an input in this," said McCarver, 78, on Tuesday. "He recommended that I not work because of the travel and because of the obvious things (the coronavirus).
"I told him I started my Cardinal career (as a catcher in 1959) with a mask on and it is not my intention to end it with a different one with a different texture," said McCarver. "I got a laugh out of it from him."
McCarver, who has been a broadcaster since he retired from the Philadelphia Phillies in 1980 — he both played and broadcast that year — had signed a one-year contract in February to do his normal 30 or so Cardinals games this season, a total which would have been reduced to 10 or so with the shrinking of the season.
As to whether he would be back next year, McCarver said, "Who knows about next year? Who knows about tomorrow?
"It wasn't a tough decision once I analyzed my health and my age, even though I feel fine," said McCarver. "There's no damage as far as I know.
"But I know I'm making the right call. I'll be 79 in October, but I feel young. I'm not sure whether I look young but I feel young. But next year seems like 15 years from now, for all of us."
McCarver said that "any way Fox wants to handle (his contract) is fine by me." He jokingly agreed that service time was not going to be an issue, having been in major league baseball for the last 61 seasons.
In his first year of broadcasting, McCarver, a reserve for the Phillies, did his postgame interviews while he was still in uniform. "Has it been only 40 years?" said McCarver.
Asked if he would miss his job, McCarver said, "I'm not sure what I'm missing. I don't know whether I'll miss it or not. But I have no regrets about anything. The choice is clear — at least it was for me."
McCarver said he still would watch games on television. "Absolutely," he said. "I'm fascinated by how it's going to be handled and the professionalism that's going to be involved, not only by the Cardinal announcers but also the other announcers that are handling games.
"It seems to be a real challenge to go through."
Keep up with the latest Cardinals coverage from our award-winning team of reporters and columnists.