(Editor's note: This is an updated version of a "Media Views" column from January, after Chris Duncan stepped down from his radio job. Duncan died Friday.)
The news that Chris Duncan's battle with brain cancer has reached the stage that he officially has relinquished his job as a sports-talk radio host at WXOS is sad. But it also brings back fond recollections of just how refreshingly independent he was in his role, as he shined in his transition from ballplayer to sportscaster.
Duncan simply wasn't afraid to say what was on his mind, and didn't care whose freshly painted canvas he smudged. He'd even make comments that negatively impacted his father.
Duncan joined 101.1 FM in 2011 and the general reaction was underwhelming — another former ballplayer on radio.
That's because many ex-Cardinals on the air at the time were reluctant to criticize the team. Add to that the fact Duncan happened to be the son of the team's pitching coach, Dave Duncan. And there were some fans who thought the only reason he had played for the Cardinals was because of his father's tight relationship with manager Tony La Russa.
Surely because of all of that he wouldn't criticize the club or especially his dad and La Russa, right? Wrong! Duncan proved the skeptics — including the leery one in this space — to have vastly underestimated his mettle.
Here is an excerpt from a "Media Views" column in late 2011, shortly after the Cardinals had made their miraculous late-season comeback to barely sneak into the playoffs before roaring on their magical run to the championship:
Chris Duncan has ended up being about as far from a Cards apologist as anyone on the air, not only excelling with insight all season but not afraid to make pointed comments about any topic — including his dad and La Russa. For instance, during the World Series he ripped La Russa for refusing to call Jason Motte the team's closer despite Motte firmly being in that role.
"It's too late in the season to still be playing those games, 'He's not the closer, he is the closer,'" Duncan said on the air. "That's fine during the regular season, that's fine in September when there were still question marks of actually whether or not Motte was capable of being the closer. But at this point in the season, you're in the World Series, Motte's had success in the postseason. He saved the game to clinch the NLCS to go to the World Series. There's no reason to play games anymore."
'HONEST OPINIONS'
In an interview then, Chris Duncan discussed the unusual position he had assumed.
"It was a little uncomfortable at first, knowing my relationship with Tony and having my dad on the coaching staff," he said. "But I want to be as honest as I possibly can and live up to the title of 'baseball analyst.' If I'm going to do something, I'm doing to do it 100 percent. I've always been like that. . . . I made a commitment to work as hard as I could and be as honest as I could and give my honest opinions.
"It definitely was a unique situation. But (dad) told me to be as honest as I can. And being able to pick up the phone and interview the pitching coach whenever I wanted, to get an explanation for what they did, obviously gave me a little advantage. But I certainly didn't agree with every move."
Chris Duncan once had this on-air assessment of pitcher Jaime Garcia, one of his father's flock, and the pitching staff in general:
"(Catcher) Yadier Molina can throw out anybody if the pitcher gives him a shot," he said. "But this year he's had a lot less success doing that and I think a lot of that has to do with the pitchers. Jaime Garcia gave up 15 stolen bases this year, only three times they threw somebody out when (he) was pitching. A lot of that has to do with him not having a good pickoff move and him being too slow to the plate. The Cardinal pitchers have to do a better job of holding runners on."
His dad understood the candor.
"I've told him, 'Your job is to have an opinion," Dave Duncan said at the time. "I told him, 'If you say something that isn't off the wall, isn't just trying to stir up a bunch of trouble but is an honest opinion and is legitimate, I'm not going to argue with you.'
"He tries to be respectful of players, the game and the people involved in it but he knows what his job is and that's to have an opinion. Fortunately his opinion is based on some pretty good instincts about the game, some pretty good knowledge about the game. . . . (The job has been) really a challenge for him. He went after it the same way he went after his baseball career. He has worked hard, done a lot of research, has put a lot into it."
'A RISING STAR'
Duncan's big-league career ended in 2009, and after playing for Washington's Triple A affiliate in 2010 he knew it was time for something else. He was contacted by Jason Barrett, 101's program director then, and a deal was struck for Duncan to make occasional on-air appearances in the 2011 season.
That grew into a regular role as the playoffs began, alongside Brian Stull in early evenings. Duncan was off and running, and WXOS general manager John Kijowski foreshadowed a big future for Duncan.
"Chris gets us access that you can't get anywhere else," Kijowski said then. "He's very blunt. This guy's a rising star, he really is."
A few months later, Duncan was moved into the high-profile afternoon drive-time slot, joining Randy Karraker and D'Marco Farr as Bob Ramsey was shuffled to Duncan's old spot. But shortly thereafter Duncan's brain cancer first surfaced, leading to him take an absence for treatment.
"I feel good, I'm going to try to attack it," he said as he progressed toward his return.
In the spring of 2013, 101's midday shift opened and Duncan moved there to join Anthony Stalter as they began a new adventure. They formed a popular team for five years, until Duncan had to step aside last March because of his health situation.
"Sometimes I feel like I'm playing multiple positions with all the medical stuff going on and trying to do the radio and reading all these articles and trying to keep up with everything," Duncan said on the air. "It's probably not fair to our listeners. So I need to step aside."
IMPACTING STALTER


Stalter, who made the emotional announcement on the air in January that his partner would not return, has been hit hard by Duncan's battles. He addressed his feelings on the air at that time:
"If you pray, pray for 'Dunc,' pray for his family. If you don't, keep him in your thoughts. Know that at 37 years old, this is something that fortunately not a lot of us have to deal with. But he does.
"It's not the right time to discuss what's next for this time slot . . . because were not going to be able to replicate that show. . . . 'Dunc' and I butted heads a lot . . . but we also laughed our asses off a lot.
"On a personal level, I was a producer from out of town in St. Louis. Chris Duncan is why a lot of you listeners came to like me, came to listen to me. He was the one that kind of paved the way to say, 'Hey, give this guy a shot.' I owe more to Chris Duncan than he will ever know. I love the guy. I'm praying for him, I hate that he's going through this. But I'm also somewhat relieved that the decisions have been made for him to fully step away and concentrate on this thing, because it really does need his full attention. . . . Chris Duncan will always be part of the 101 family."
Duncan died Friday, one day after it was announced that his full-time replacement alongside Stalter finally had been hired — former Blues defenseman Jamie Rivers, with the show moving from early afternoons to the 10 a.m.-2 p.m. slot.
Stalter let his emotions out on Twitter.  
"I kept debating whether to tweet," he wrote. "But something keeps compelling me to, so here it goes, with tears streaming down my face: Dunc, my brother. We laughed like brothers. Fought like brothers. You are the toughest, most driven and most passionate person I'll ever know. You frustrated me like no other and made me laugh like no other.
"Every time we had your dad on the show and you said, 'Oh, one more thing. I love you, Dad,' that will stay with me forever. The look on your face as you said those words will, too.
"Nobody taught me more about baseball than you. Your passion for the game is unrivaled. I will never watch another inning, another pitch and another at-bat of Cardinals baseball without thinking of you.
"You once said you could fight a wolf and you nearly had to feed the entire world chicken fingers (because) of bet. You spent a lot of energy trying to educate people about the coral reef. A World Series Champion, yet always self-deprecating. You, were always uniquely you.
"You can talk again. You can walk again. You can be you again. No more chemo. No more radiation. No more seizures. No more pain. Let your mind be at ease. You are loved. R.I.P. my brother. I will miss you.
". . . Know this: Cardinal Nation and 101 ESPN listeners, Dunc loved you all dearly. More than you'll ever know, in fact. Thank you for sharing the ride."
Chris Duncan 2002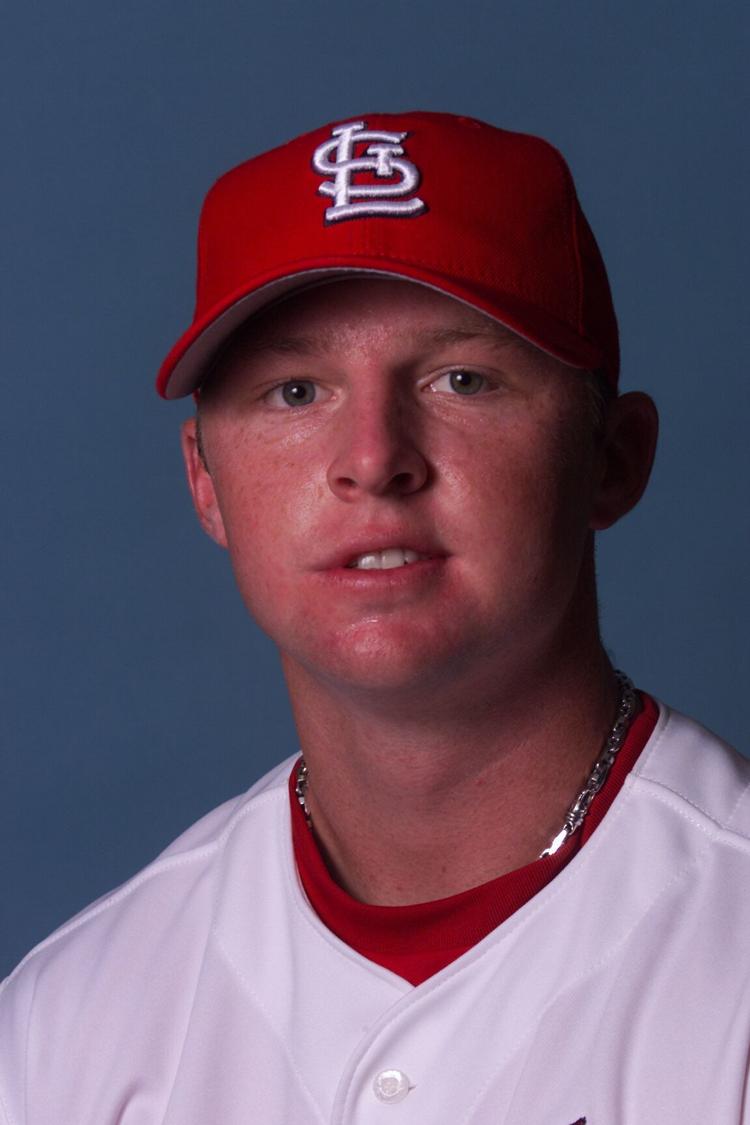 Chris Duncan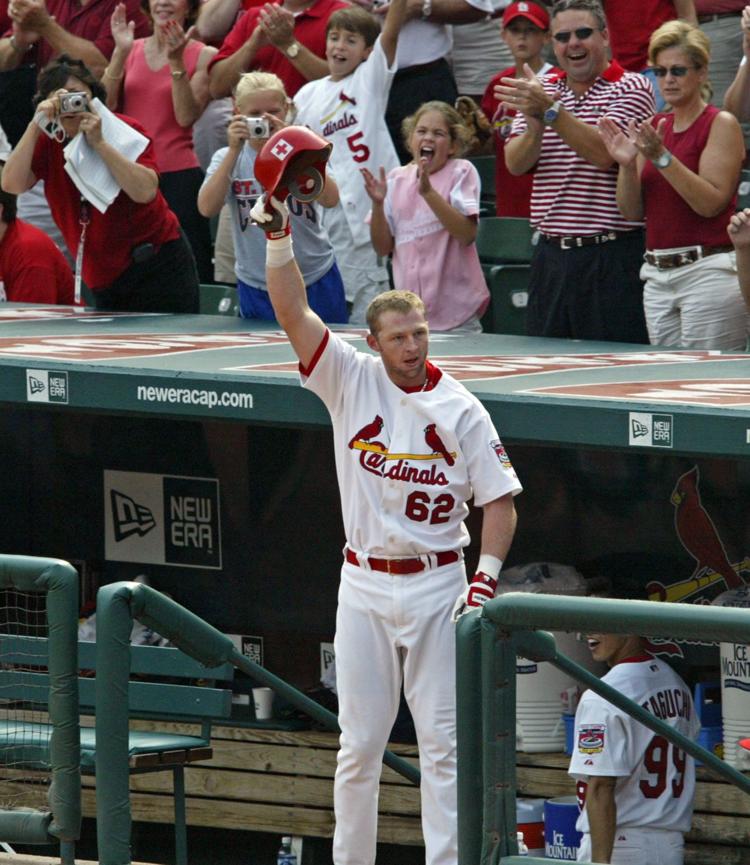 Cardinals infielder Chris Duncan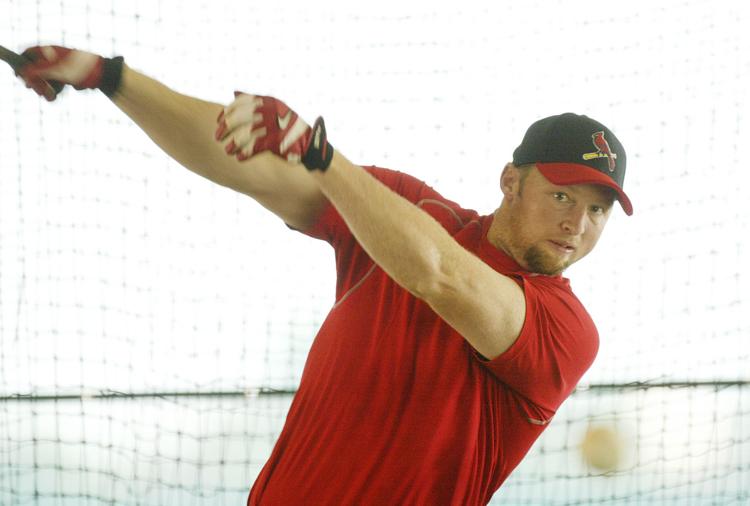 Chris Duncan 2006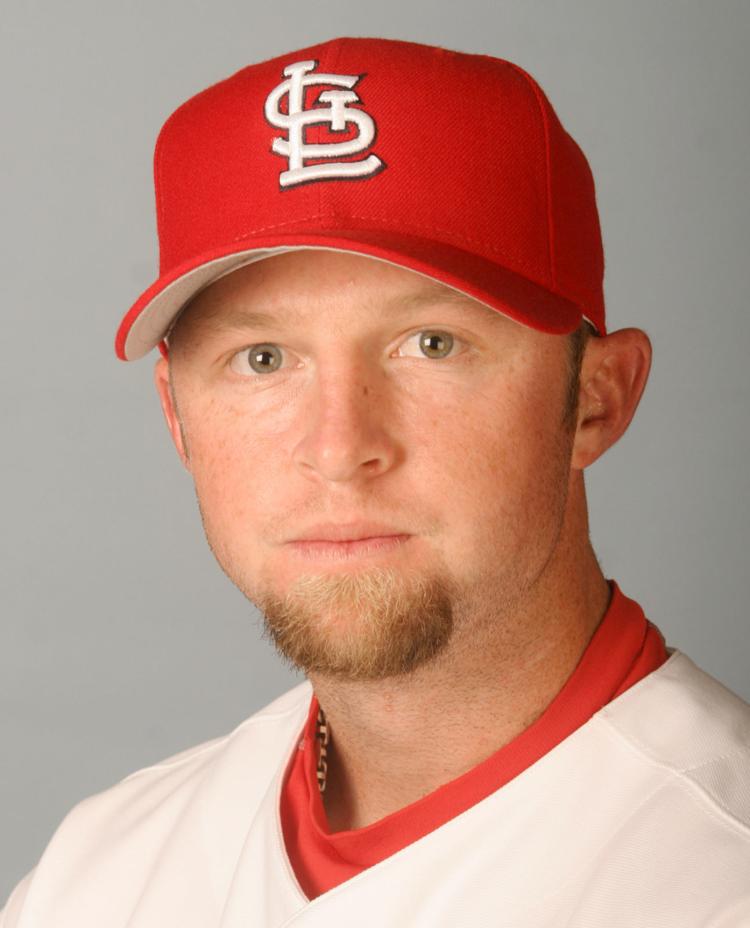 Chris Duncan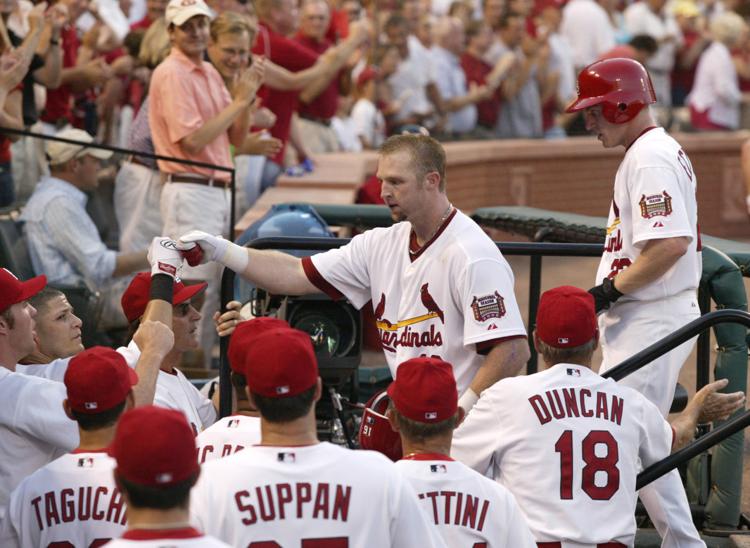 Chris Duncan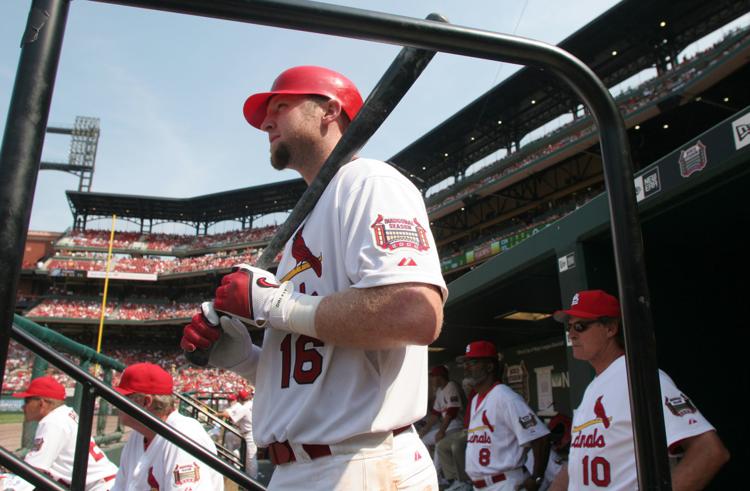 Chris Duncan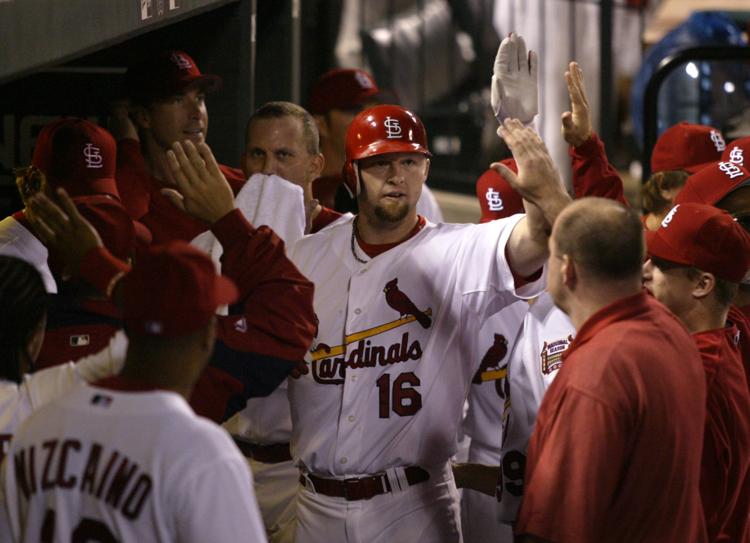 Chris Duncan 2006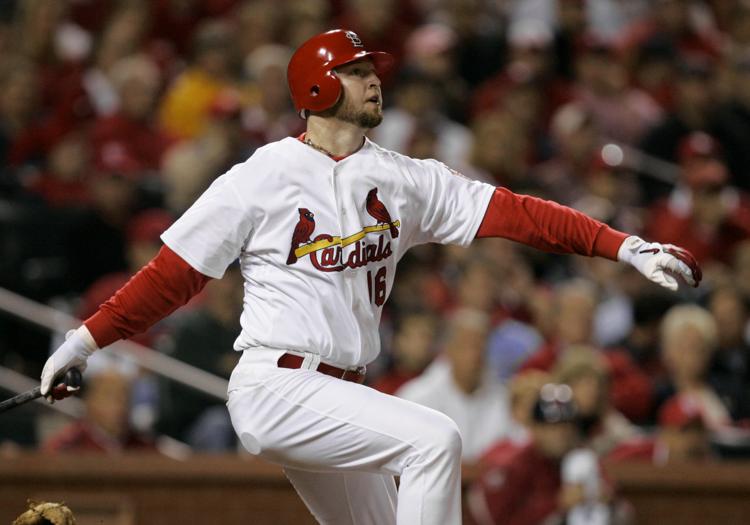 Chris Duncan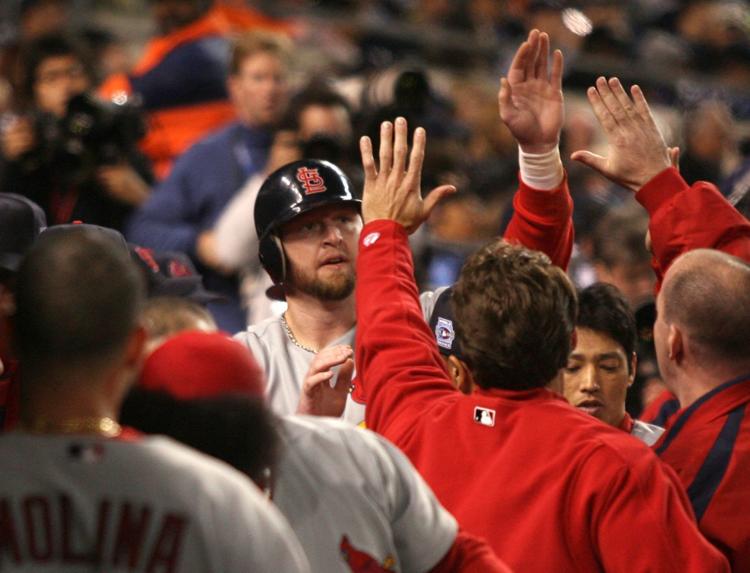 Chris Duncan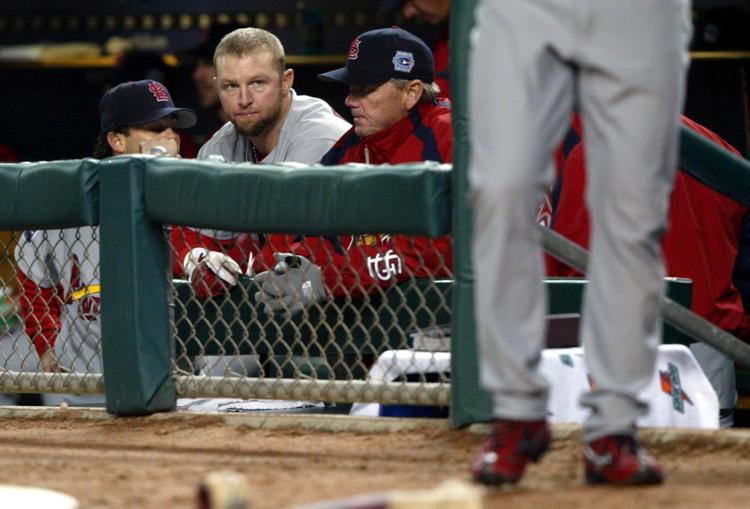 Chris Duncan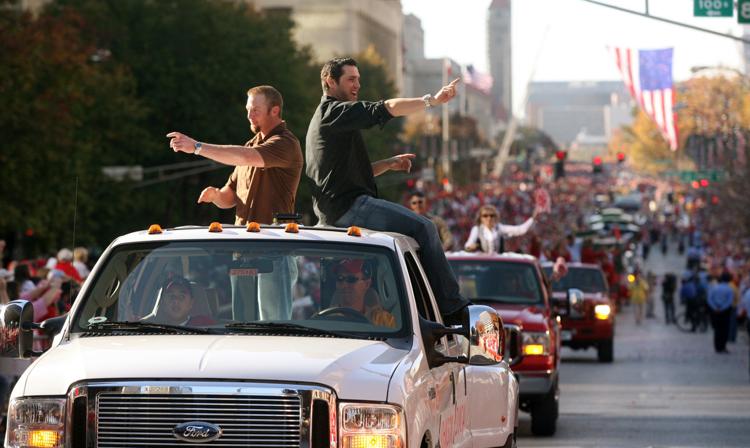 Chris Duncan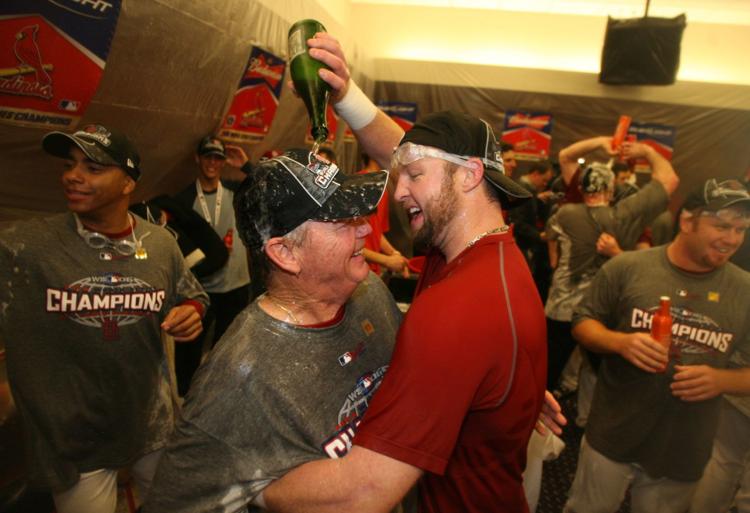 Chris Duncan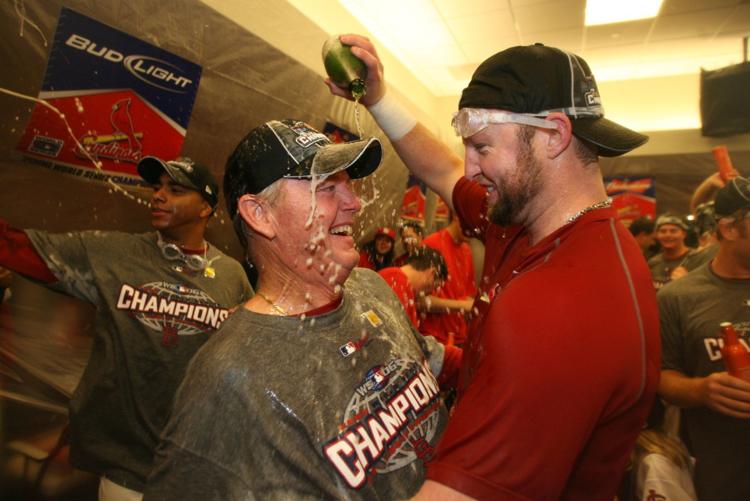 Chris Duncan 2007
Chris Duncan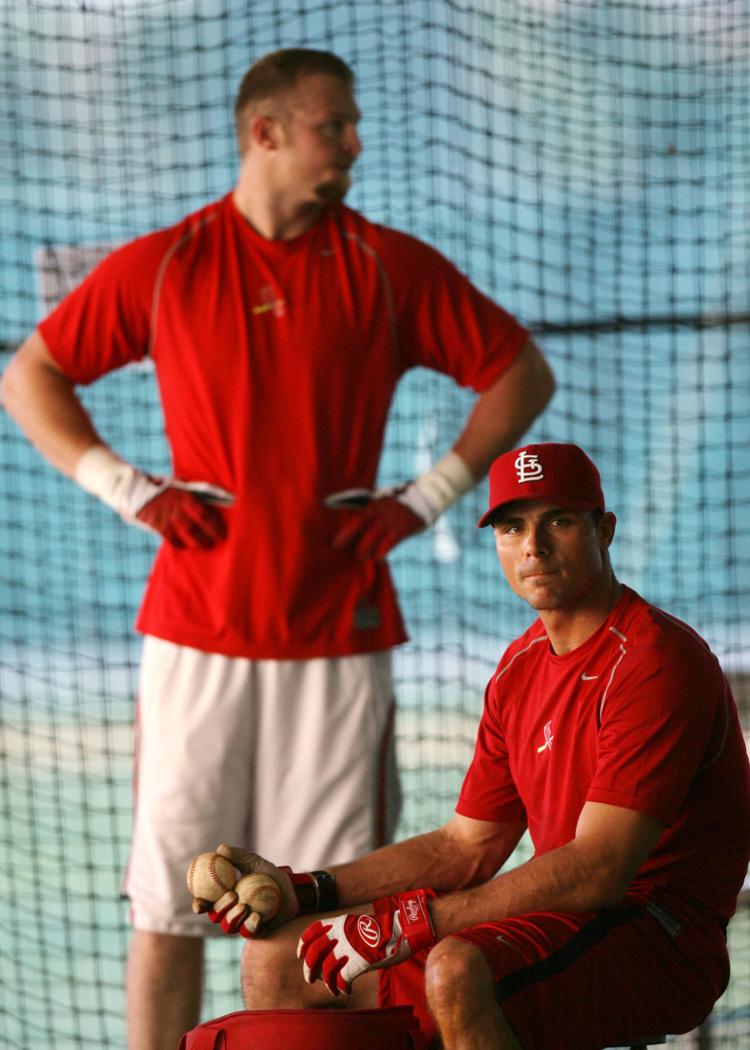 Cardinals outfielder Chris Duncan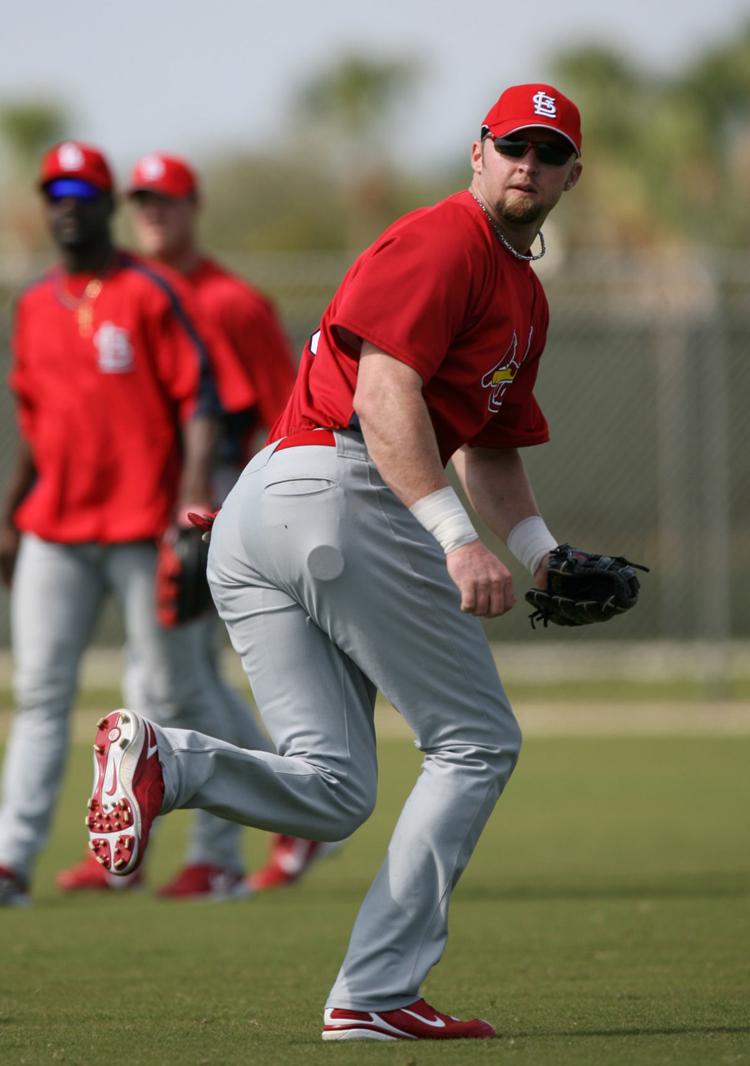 Chris Duncan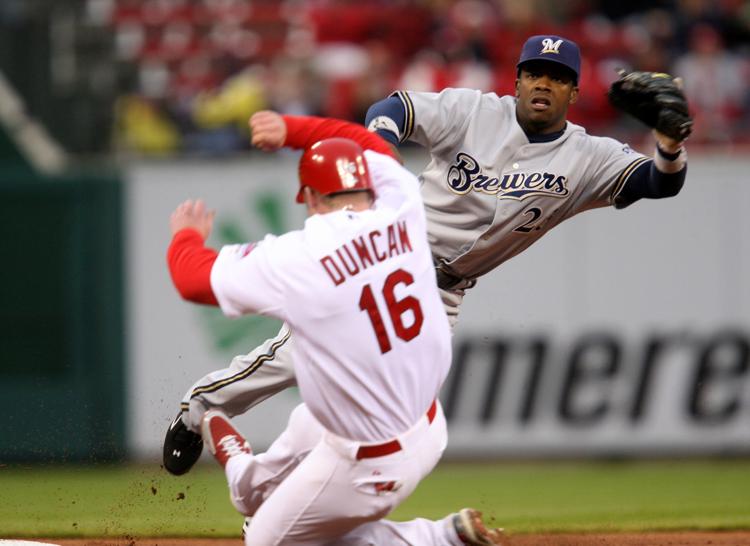 Cardinals outfielder Chris Duncan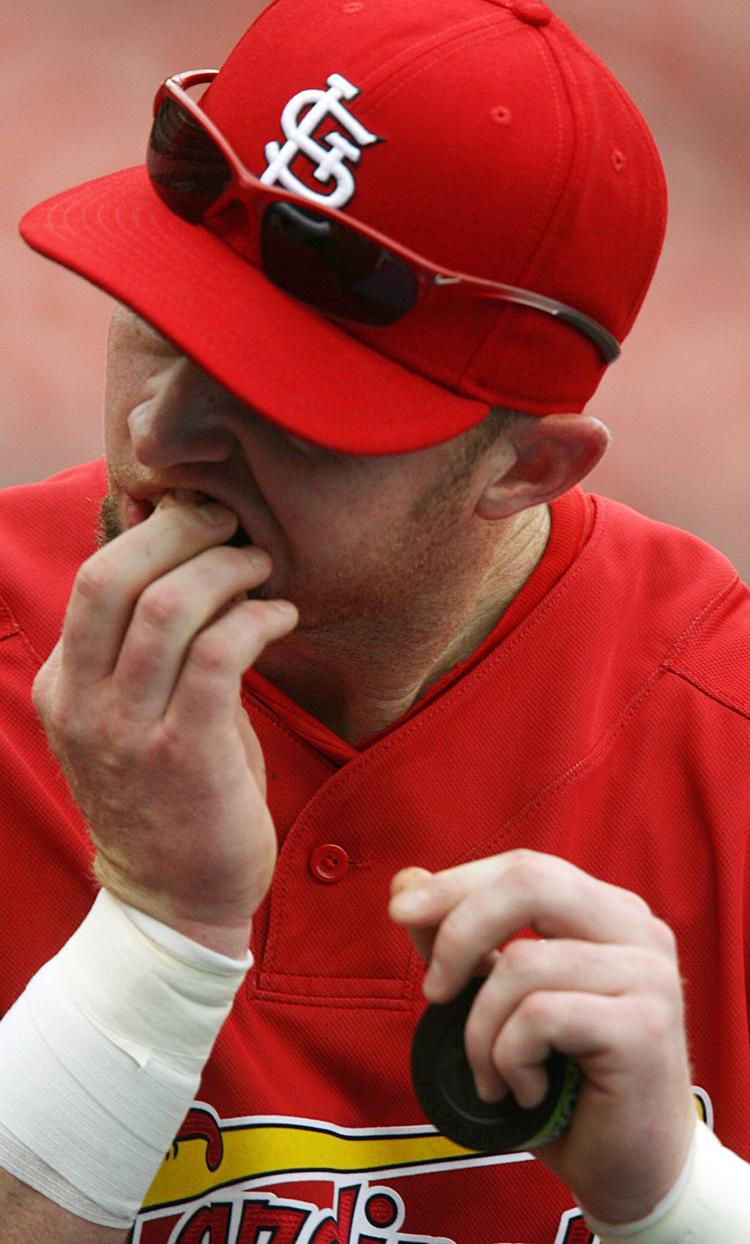 Cardinals left fielder Chris Duncan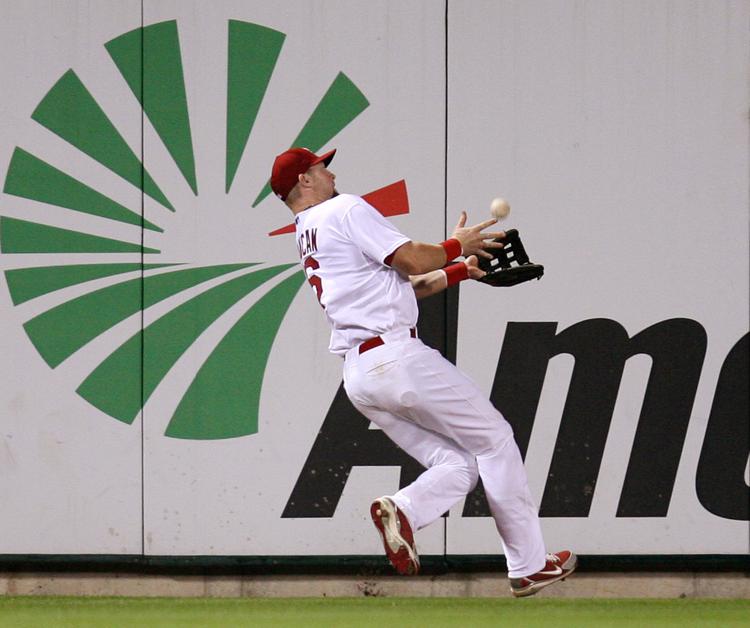 Cardinals left-fielder Chris Duncan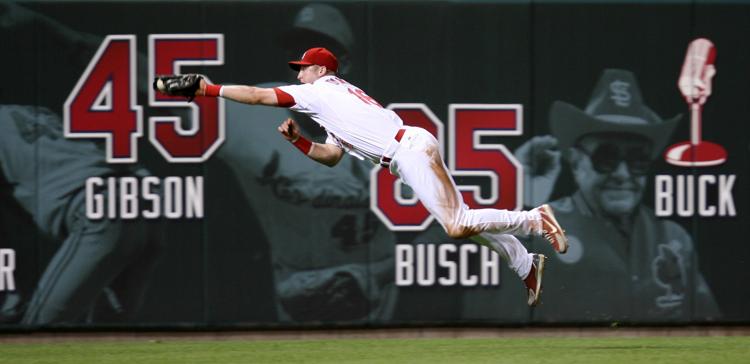 Chris Duncan's stitches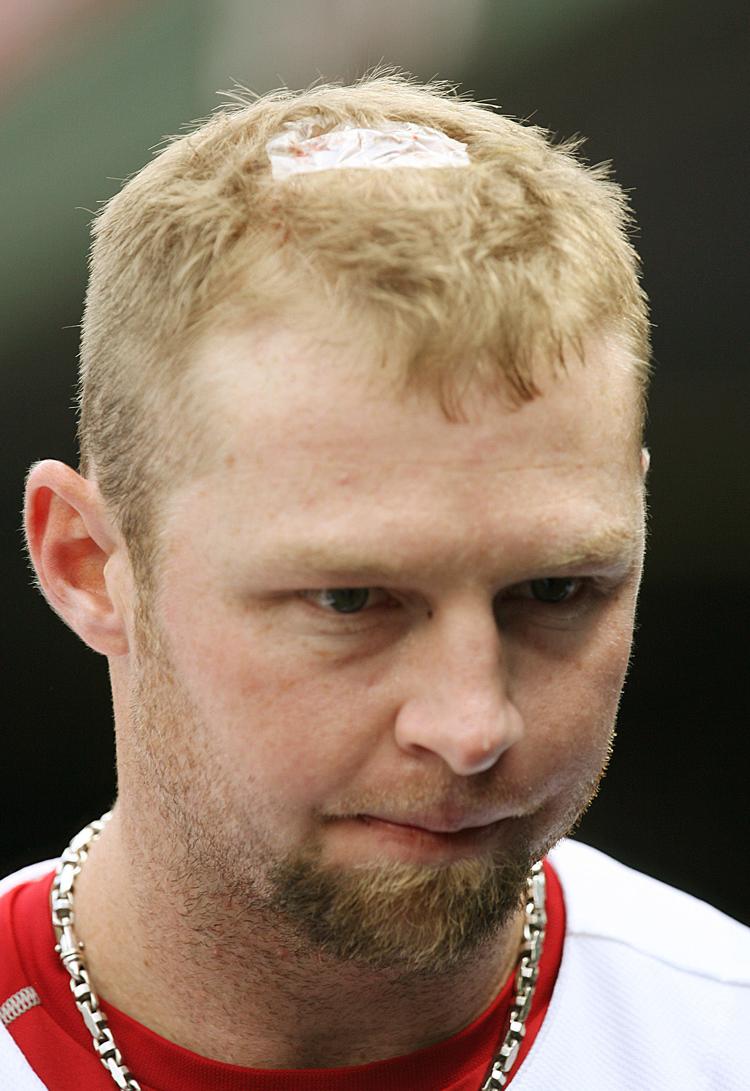 Chris Duncan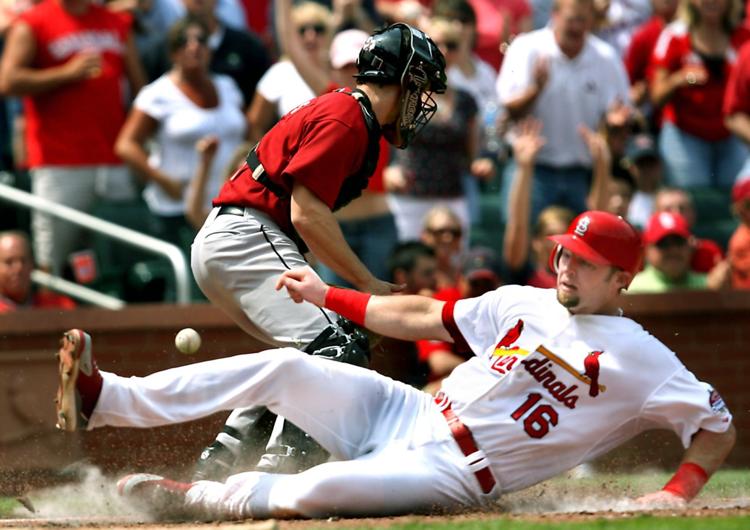 Chris Duncan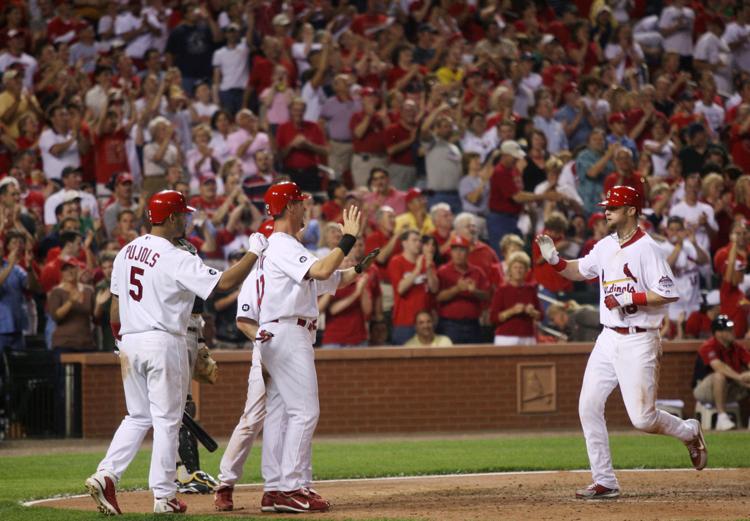 Chris Duncan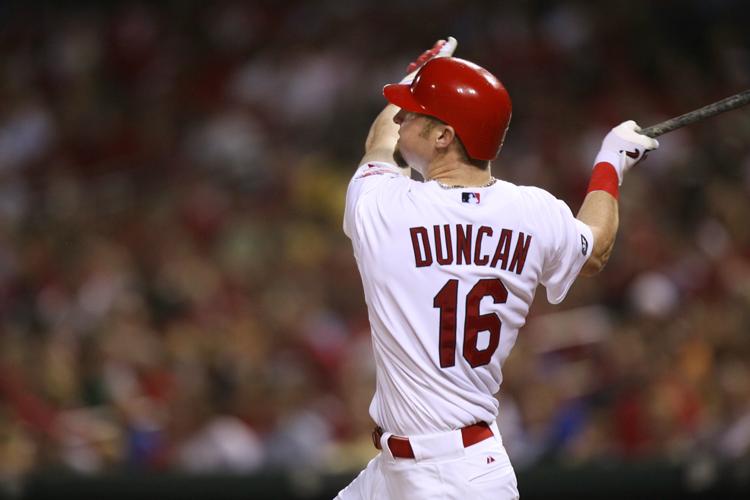 Chris Duncan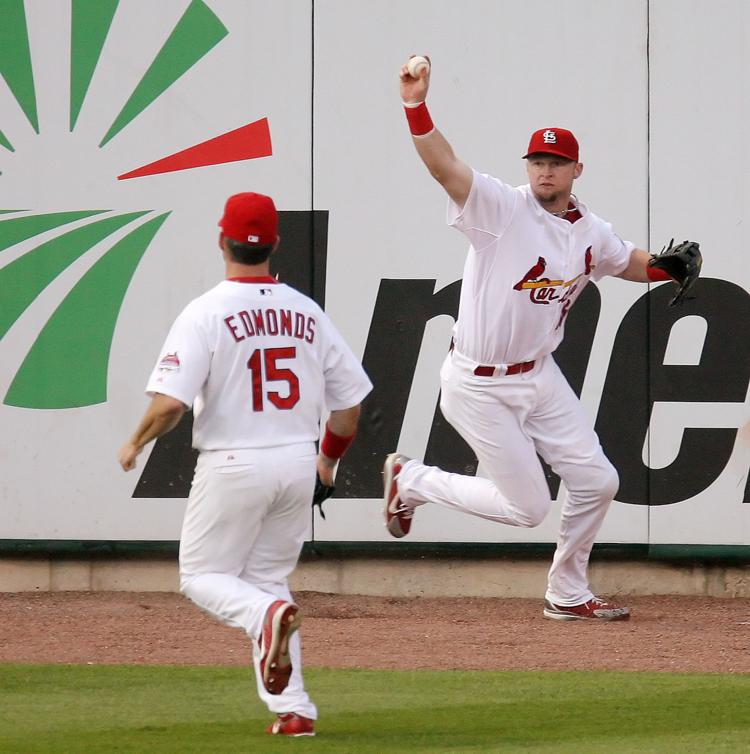 Chris Duncan hits a two-run homerun
Chris Duncan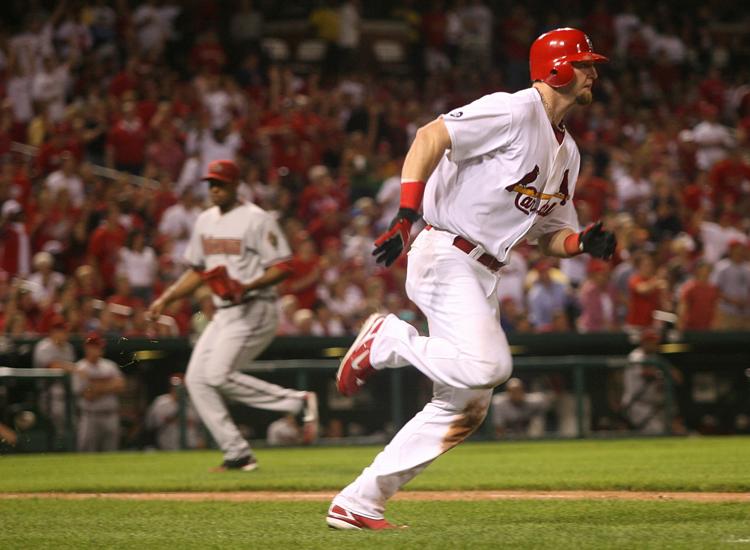 Chris Duncan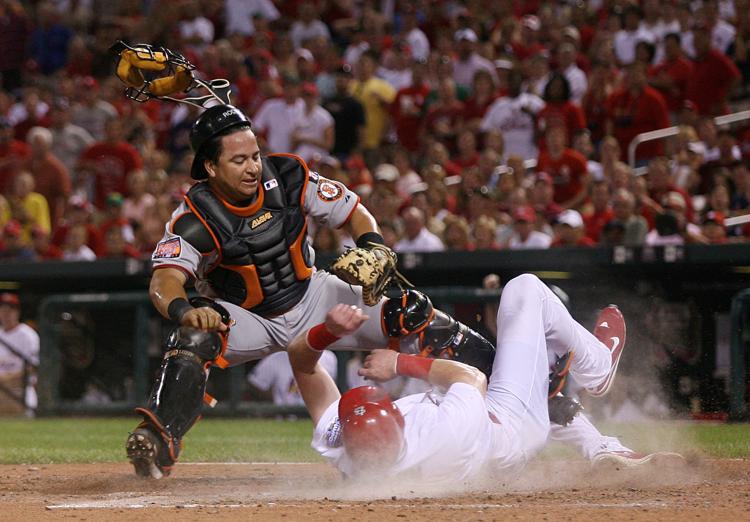 Chris Duncan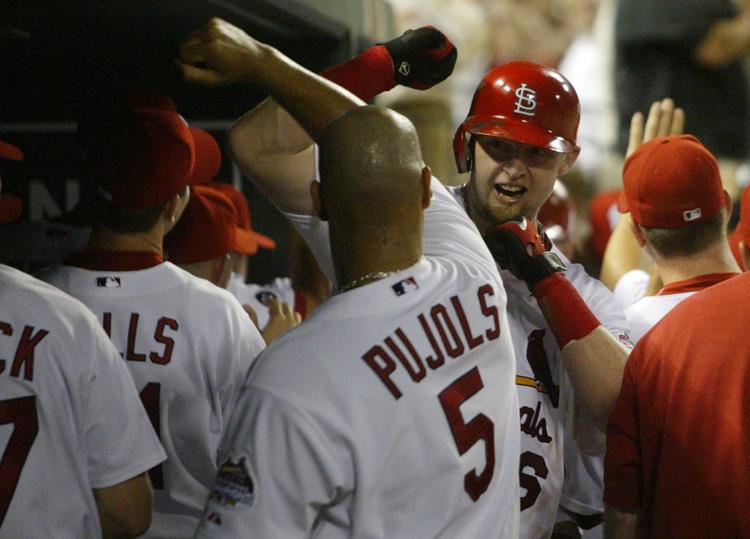 Chris Duncan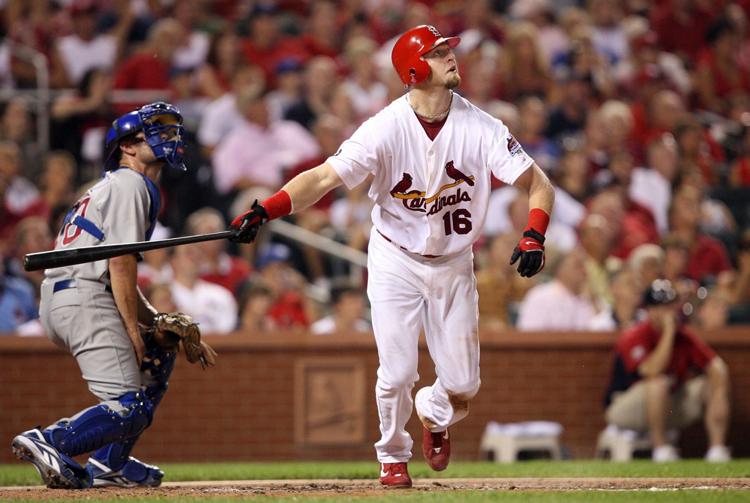 Chris Duncan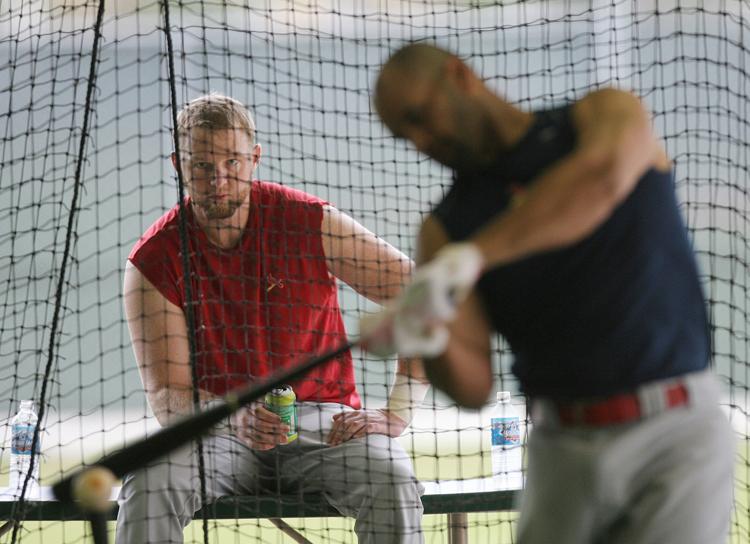 Chris Duncan 2008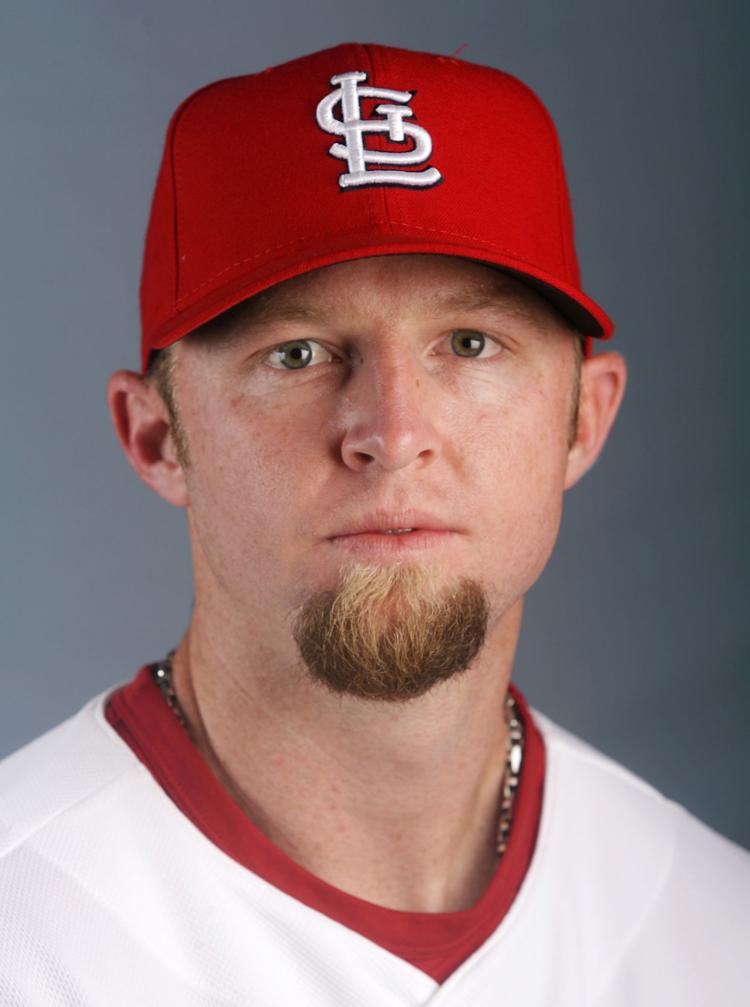 Chris Duncan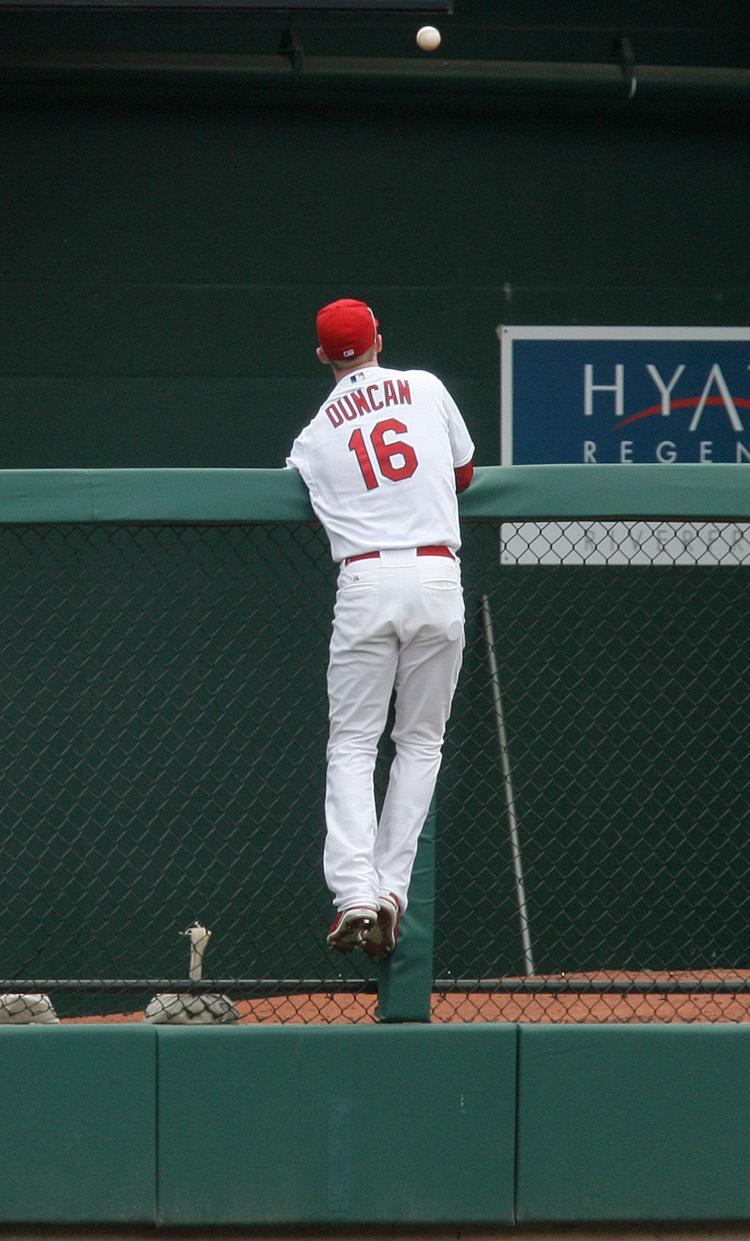 Chris Duncan
Chris Duncan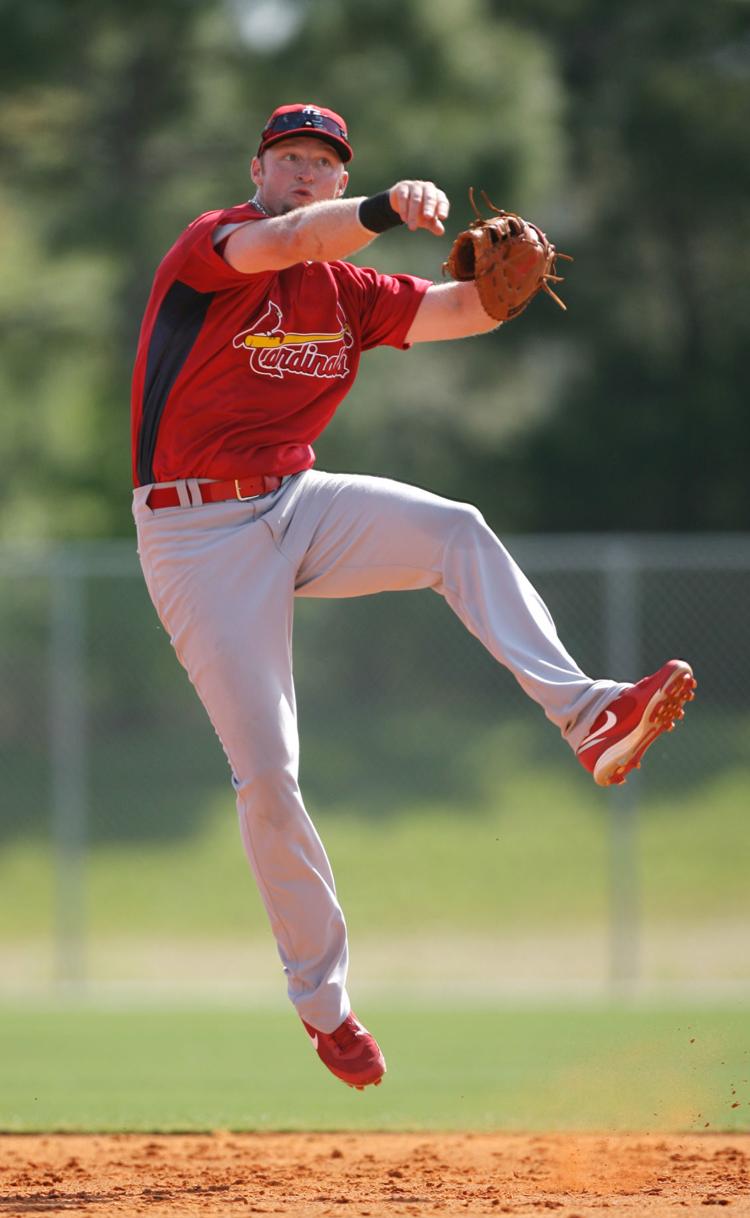 Chris Duncan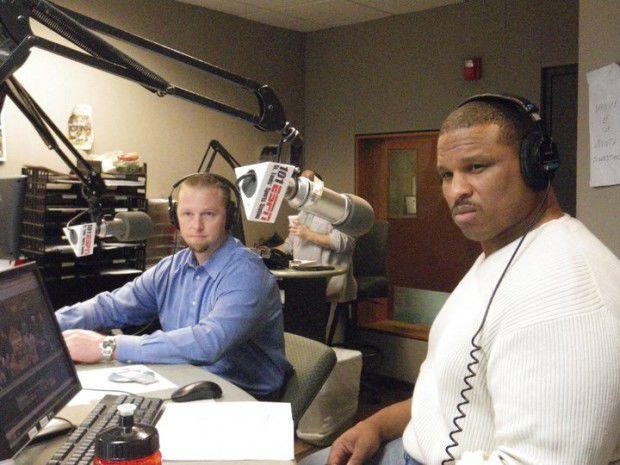 Dave and Chris Duncan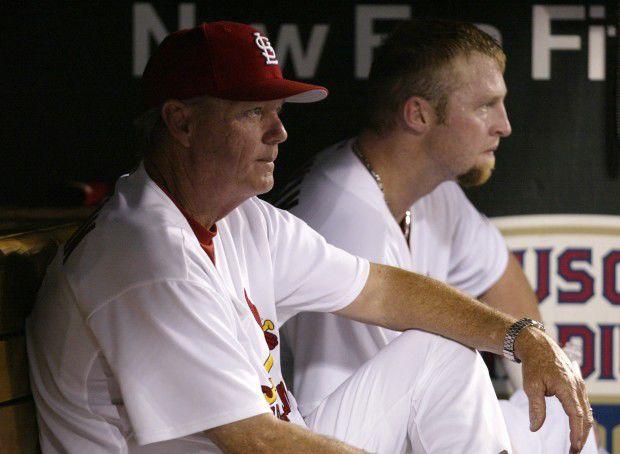 Pujols Family Foundation Christmas Party in St. Louis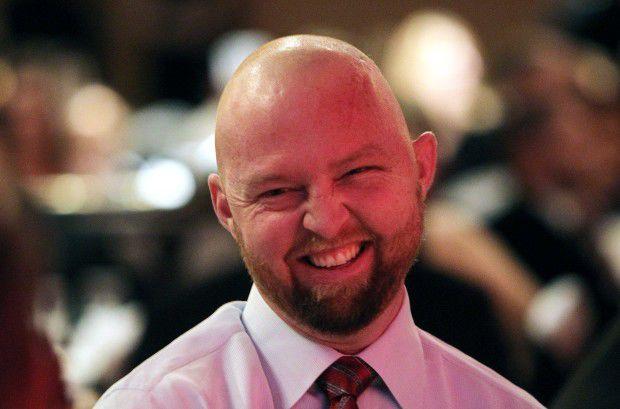 Chris Duncan signs a baseball at Cardinals Winter Warm-Up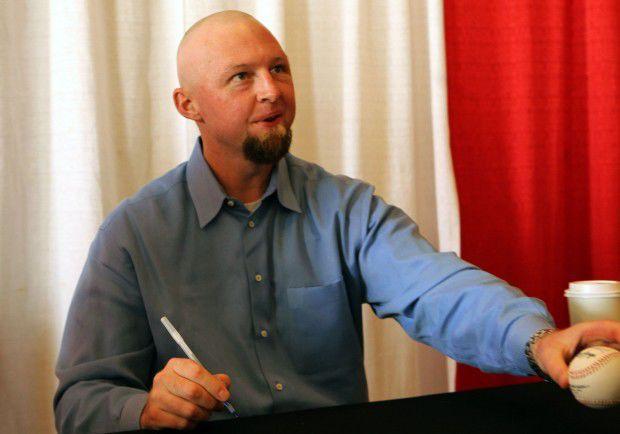 WXOS - Super Week 2012 - The Fast Lane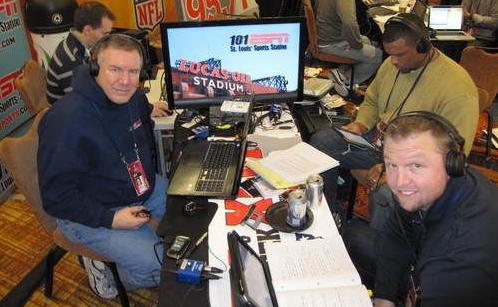 101ESPN - Anthony Stalter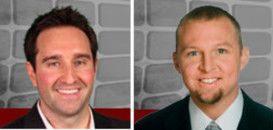 NO headline in galleries