CLEVELAND — The moment that produced the difference in Thursday's series finale at Cincinnati came after Nolan Gorman's 19th RBI in the eighth inning or later, after his 10th go-ahead RBI of the season and before he scored the game-winning run.
It was a theft of opportunity.
The Cardinals have put themselves in a better position to capitalize.
Against Reds right-hander Lucas Sims, Gorman saw what the Cardinals coaches mentioned in pregame scouting reports and, with the lead, had his chance. The reliever's attention was at the plate, so Gorman easily stole third base for his fourth steal of the season. A few pitches later, he scored on a wild pitch for the deciding run in a 2-1 victory at Great American Ball Park. The steal was the Cardinals' 23rd of May, the most this month in the National League and second-most in the majors.
"You have the ability to do that more often — it's easier to take risks when you're even or ahead," manager Oliver Marmol said. "The value of an out when you're down is enormous. In April, we rarely had a lead."
The Cardinals got off to a slow start on the bases — as they did, not coincidentally, in the standings — and lagged behind other teams seizing on Major League Baseball's new rules to encourage steals. The Cardinals didn't dare. They were trailing by too much. They were losing too often. But as the calendar turned on their worst April start in more than 50 years, the Cardinals have picked up the pace.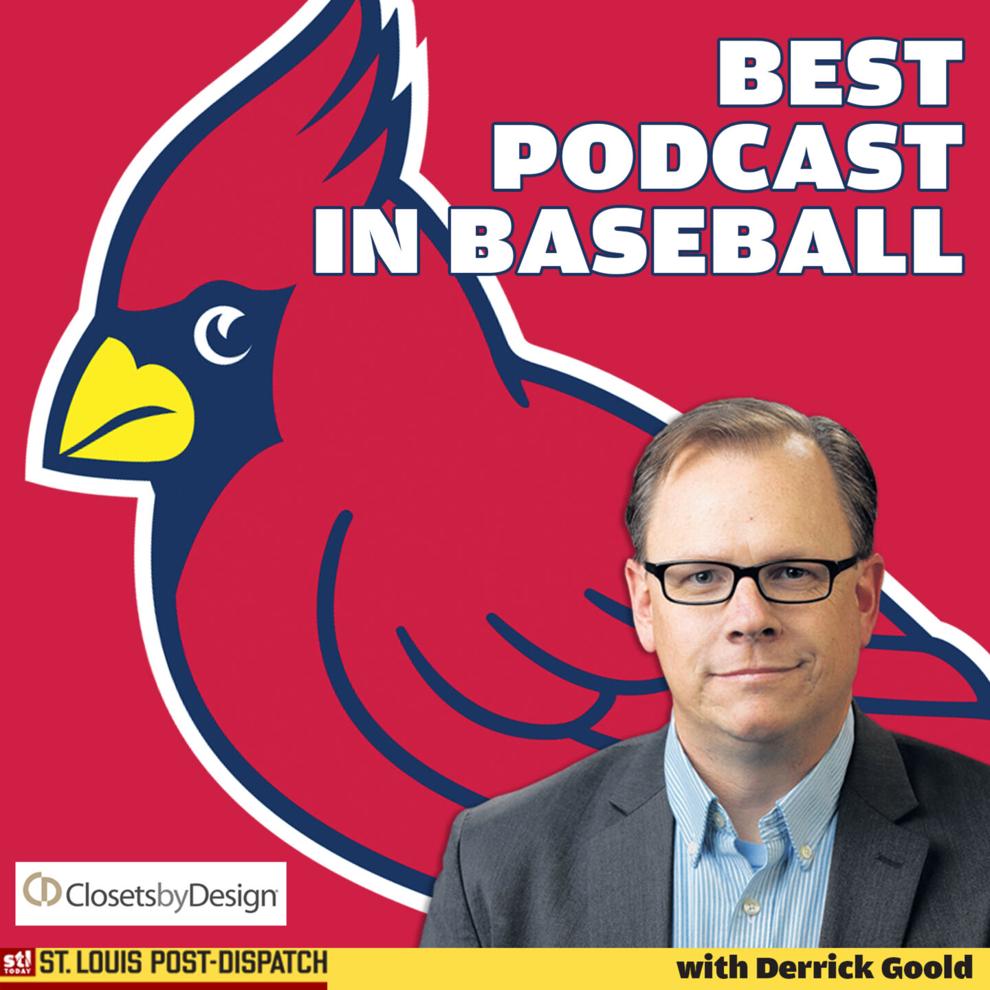 They stole five bases in four games at Cincinnati. They swiped two off Dodgers starter Noah Syndergaard — and would have tried more. In less than four weeks, they've loped from middle of the pack in steals to the second-most overall in the league, with 42 in 51 attempts. The Cardinals' 10th caught stealing of the season came in the third inning Friday when Lars Nootbaar tried to nab second with Paul Goldschmidt at the plate.
Only the Cardinals' opponents this weekend, the Cleveland Guardians, have more steals (46) this season than the Cardinals and also fewer times caught (8).
"A base-stealer is someone who can steal a base when everyone knows they're going to steal a base, and they can still steal it," Marmol said Friday afternoon in the visiting manager's office at Cleveland's Progressive Field. "There are not many of those in the game. But there are bags to be had by just about anyone and everybody if you pay attention enough."
If there is a base-stealer in that sense on the roster, it's Oscar Mercado.
The former Cardinals prospect and one-time Cleveland rookie, Mercado quickly established his bona fides as a base-stealer in the Cardinals' minor leagues by showing first a willingness — and then instincts. He went 12 for 14 in steals in his first 42 games despite hitting only .209. In his first full professional season, Mercado stole 50 bases for Class A Peoria in 2015. As he struggled at shortstop before a move to the outfield, Mercado heard coaches compliment his nose for steals and found confidence: "Oh, I am doing something good."
"It's such a big part of my game," Mercado said. "I'm not going to hit all these home runs, not going to wow anyone with my power. I always felt like it was something that I could hold dear to in my game."
After the Cardinals traded him to Cleveland, Mercado stole as many bases (15) as he hit home runs (15) in 2019 and finished eighth in the AL Rookie of the Year vote.
This season, he's contributed two steals to the Cardinals' recent run, and that included one against the Dodgers that had to be revealed by replay. Initially called out, a challenge showed that Mercado reached the bag ahead of the tag. He said later that he was safe thanks to the larger bases MLB introduced this season. Those added inches are a help, but they aren't driving the Cardinals' interest in steals.
"If we're stealing based on a couple of inches, you can get that in your lead," Marmol said. "That's not the way we think of when to take a bag or not. We're not ever going, 'I think we can take this bag because the bases are bigger.'"
What they are watching is whether the pitcher is slower.
Whether the fielder is farther.
The Cardinals, like most teams, look to steal on subtle glitches from the pitcher, and they're bemused when the opponent cleans up their habits during or before a series. In the Reds series, the Cardinals stole twice off starter Graham Ashcraft and three times off Cincinnati's bullpen. After doubling in the first run of Thursday's game, Gorman spied Sims and took off the first chance he had. At third, he saw how far off the base Cincinnati's third baseman played and took a generous lead — knowing he could score on a wild pitch or passed ball that got to any of the grass that makes up the home-plate halo.
When it did, he only had to beat the pitcher — and did.
He explained his interest in stealing third pragmatically.
"Ninety feet closer," Gorman said. "That's really it."
Injury updates
Jake Woodford (shoulder) threw a bullpen session at Busch Stadium on Friday, and if he recovers well from that workout, his next appearance could be the start of his rehab assignment. Woodford would join a minor league affiliate as early as next week. … Dylan Carlson (ankle) continued taking swings from the right side of the plate. In the coming days, the Cardinals hope that he is able to put more weight on the ankle and swing from the left side. That would also be about the time that he begins running to test the ankle and really take strides toward return.