Cardinals starter Miles Mikolas had dropped five consecutive decisions, or one more than the number of games he lost all last year in his 18-4 debut season with the Cardinals. One of those had been this past Wednesday when the Marlins roughed up the Cardinals 9-0, scoring five runs off Mikolas in five innings.
That was five more runs than the Marlins got off him in six innings Monday night as Mikolas scattered six singles, walking no one as usual, in a 5-0 Cardinals win at Busch Stadium.
But, asked what adjustments Mikolas might have made from one week to the next against the same opponent, Cardinals manager Mike Shildt said, "Candidly. . . his last start was really about a couple of pitches that weren't there. He felt really good about his stuff his last outing. One swing (Garrett Cooper's three-run homer) got him. It wasn't even a terrible pitch."
On Monday, Shildt said that Mikolas merely "was imposing his will."
Mikolas had given up 14 homers, compared to 16 all last season, so that total has been the major culprit. "I gave up some homers early (last season)," said Mikolas, "and the rest of the season, I did a really good job with guys on base, making sure I made those pitches.
"Maybe I got away from that, maybe overconfident at the beginning of this year, thinking that I could just let my stuff work and not bearing down with guys on base as much as I need to."
But six singles won't often beat you if you don't walk anybody, which Mikolas didn't again as he induced 11 ground-ball outs, with just two fly balls being hit for outs.
In his past 30 starts, Mikolas (5-7 this season) has walked two men or fewer in every one. That ties tied him with Joel Piniero for the fifth longest such streak by a starter in Cardinals history, topped by Curt Davis' 39 games in succession with two or fewer walks in 1938-39.
"That was the start we needed," said third baseman Matt Carpenter. "I'm happy he got to do it against a team he owed a little from the last time they faced him. It never looked like (the game) got away from him at all."
Giovanny Gallegos, John Gant and Jordan Hicks each had a scoreless inning as the bullpen also made sure it didn't let the game get away.
Carpenter did it the hard way and the soft way to account for the two runs scored while Mikolas was in the game. Carpenter homered in the third and bunted into left field for a double with two out in the fifth and scored as the Marlins dropped a popup in short center.
Dexter Fowler, homering for the third time in his past four games, added the clincher with a three-run blast off Austin Brice in the eighth.
The Cardinals, taking advantage of a schedule that has them playing second- and third-tier teams for an entire month, won for the sixth time in their past eight games.
After Carpenter hit his 10th homer in the third, he pulled one of the most productive, unusual bunts of the season. With all the infielders on the right side of the field, Carpenter pushed a ball hard with two out toward the open third-base area. As the other Marlins defenders watched, transfixed, pitcher Elieser Hernandez was left to run down the hit himself in short left field as Carpenter rolled into second with a double.
"I haven't seen a bunt double to left field," Shildt said. "It was fantastic."
Paul DeJong then popped to short center, where three Marlins glove men converged on the ball. Second baseman Starlin Castro appeared to have the best bead on the ball but couldn't hang onto it as center fielder JT Riddle loomed behind him. Carpenter scored on the error.
"It's nothing new," said Carpenter. "Every time they shift me with less than two strikes I bunt. I'm surprised that they did it because it's in the books. If it's less than two strikes and there's nobody over there, I bunt every single time."
He even imagined that if he bunted it hard enough, he could make a double, saying he had seen Robinson Cano do it once.
"I had a pretty good feeling. . . just because I saw the way they were communicating and the shortstop was pretty adamant about it being the pitcher's ball," Carpenter said.
Carpenter wasn't finished with his run of bizarre hits. In the eighth, he beat out a single to third baseman Brian Anderson, who was playing in short right field. DeJong singled more conventionally into center field for his second hit.
With two outs, Fowler then ripped his eighth homer to right.
Fowler has knocked in nine runs in his past four games, as opposed to 16 in his first 60. "He's in a zone," said Shildt.
Carpenter had just his third three-hit game of the season and first game since March 31 with two extra-base hits.
"If you hit lefthanded in this league, they're going to shift you," he said. "Until they outlaw it or ban it, (teams) are just going to do it. Any time there's not somebody over there, with less than two strikes, I bunt every single time. I will always go for that hit."
Carpenter, in effect, bunted a double to the pitcher in left field. "I can't believe he had to go get it," said Carpenter. "He was looking at his infielders like, 'Is anybody else going to get this ball?' I feel bad for him, but not really."
And then Carpenter singled to the third baseman in right field.
"It's a strange game," Carpenter said. "I don't even know what sport we're playing any more. The shift is a different animal."
Cardinals' leadoff men had been hitting .196 before Monday, the lowest batting average in the majors.
"Hopefully, no one feels like they've got to carry the load," said Shildt. "But, clearly when Matt's going well at the top, setting the table, it's favorable for all of us."
This was the second game this season at Busch when neither side walked a hitter. The walk-less result was a 5-2 loss to Atlanta on May 24 and Mikolas, not surprisingly, was the Cardinals' starter.
Miami Marlins vs St. Louis Cardinals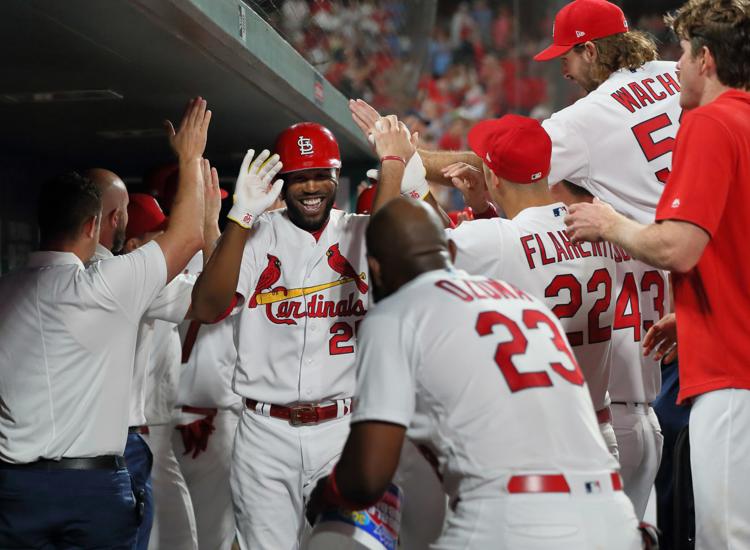 Miami Marlins vs St. Louis Cardinals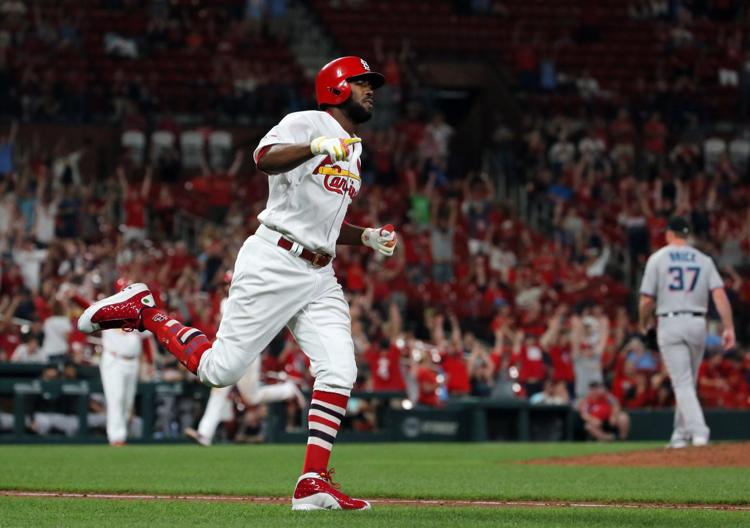 St. Louis Cardinals vs. Miami Marlins at Busch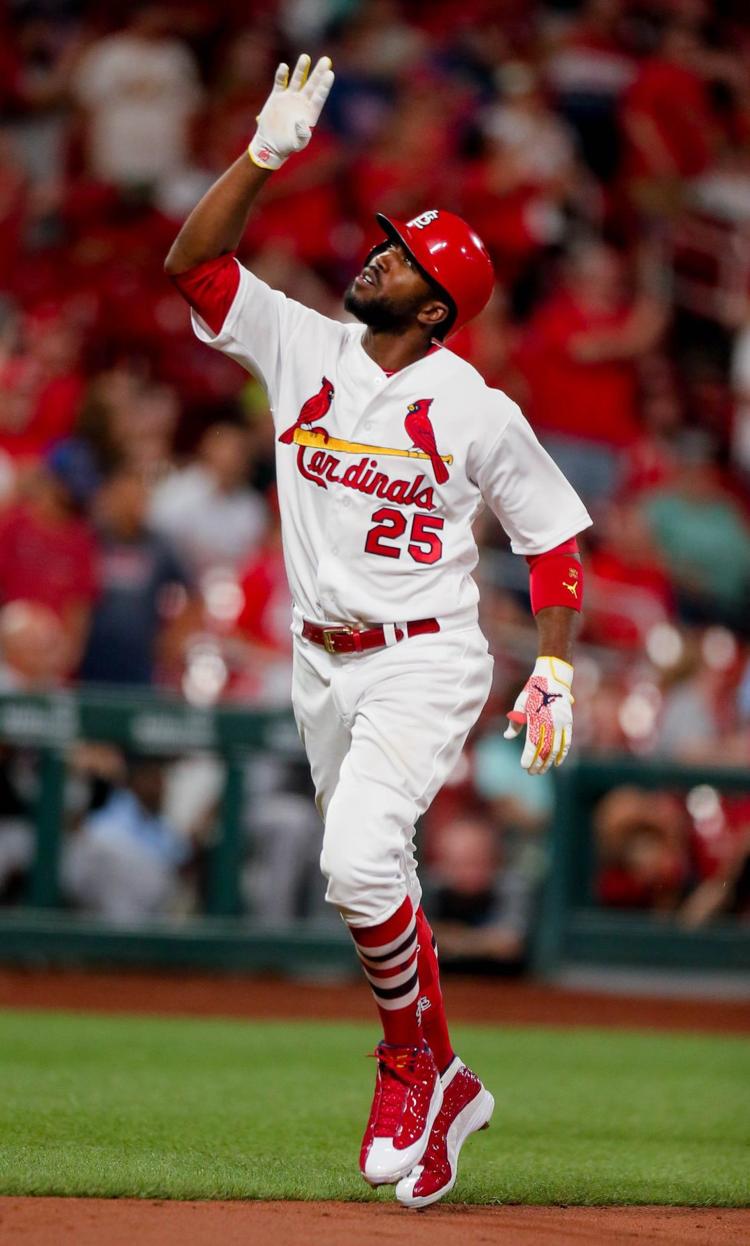 Miami Marlins vs St. Louis Cardinals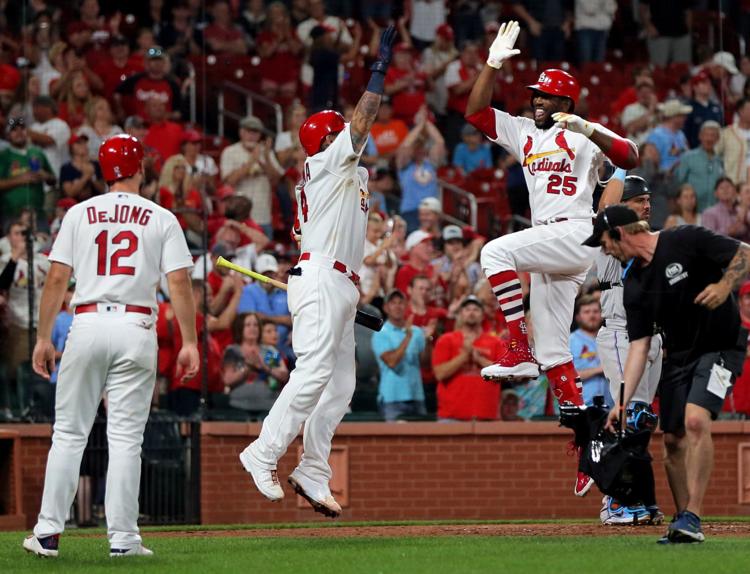 Miami Marlins vs St. Louis Cardinals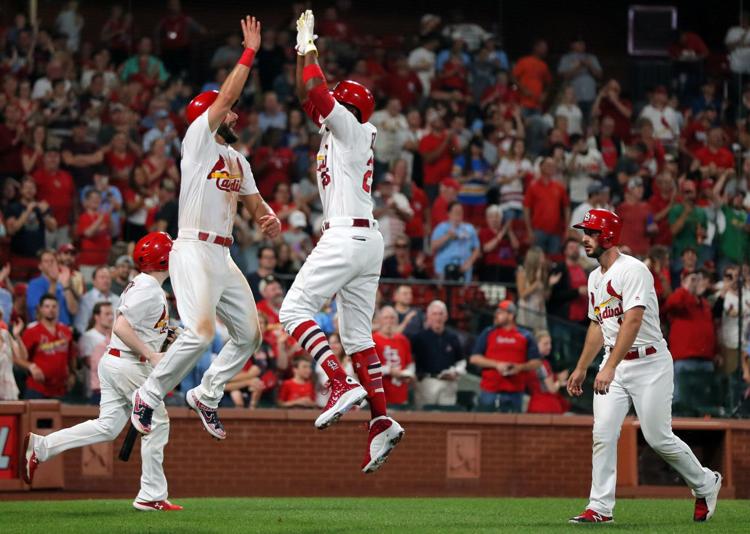 St. Louis Cardinals vs. Miami Marlins at Busch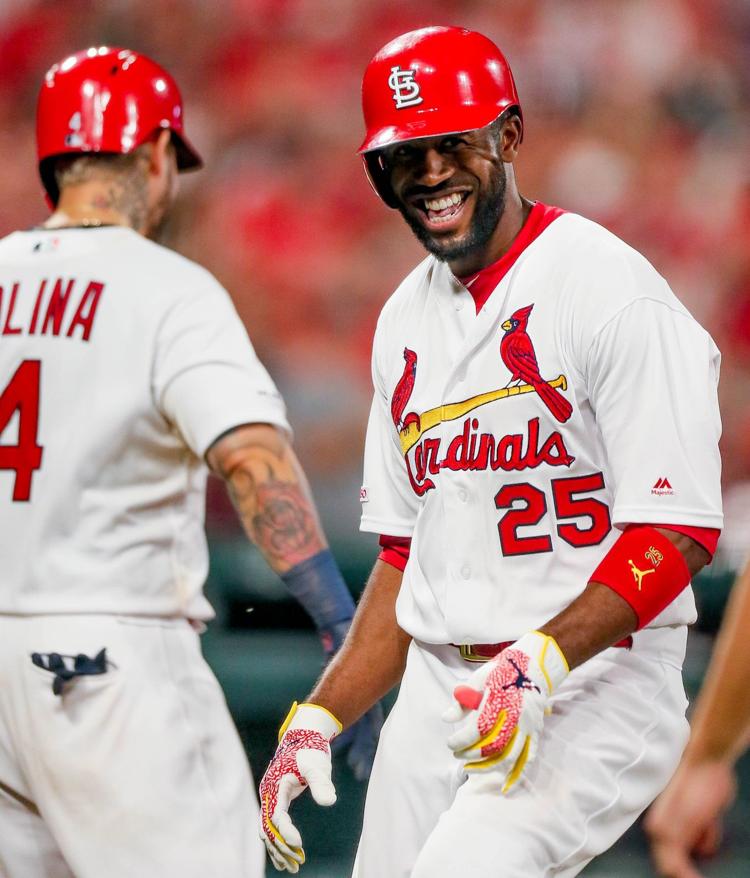 Miami Marlins vs St. Louis Cardinals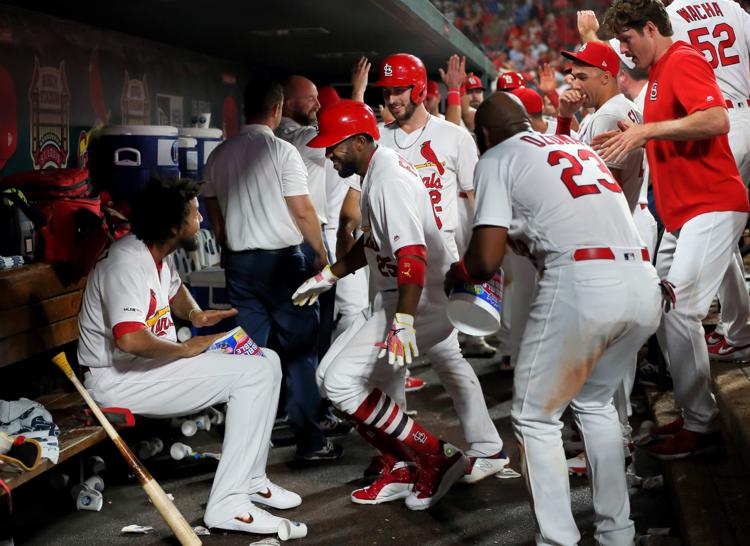 Miami Marlins vs St. Louis Cardinals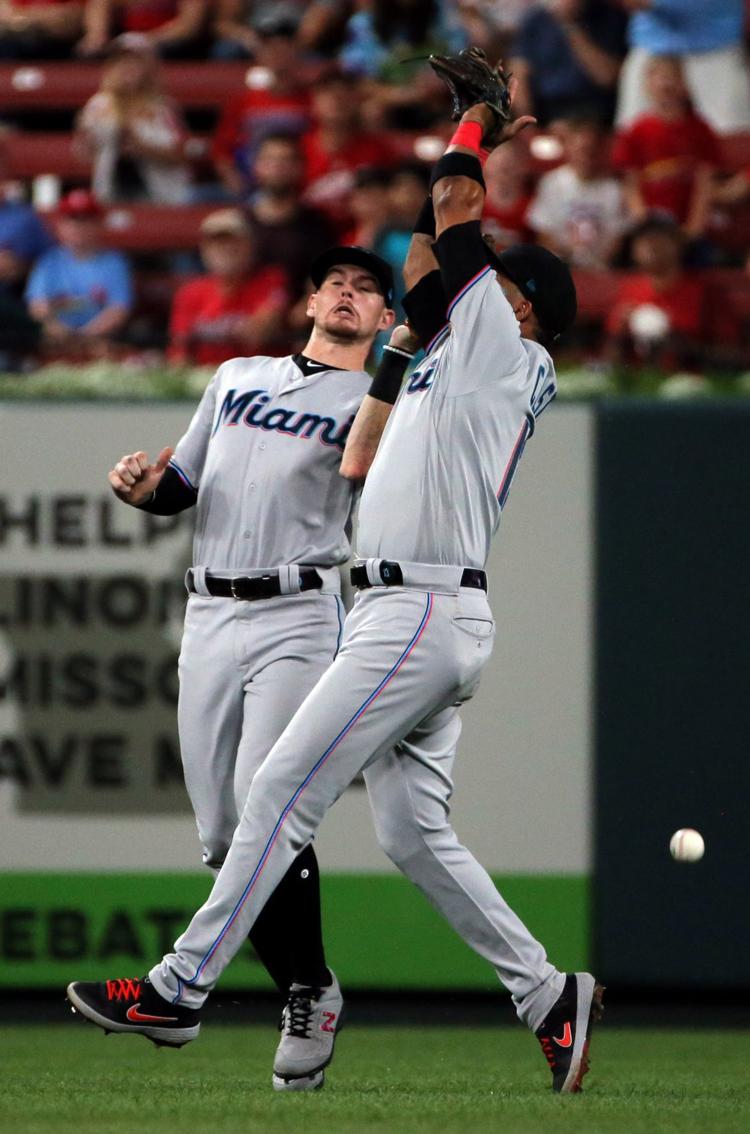 St. Louis Cardinals vs. Miami Marlins at Busch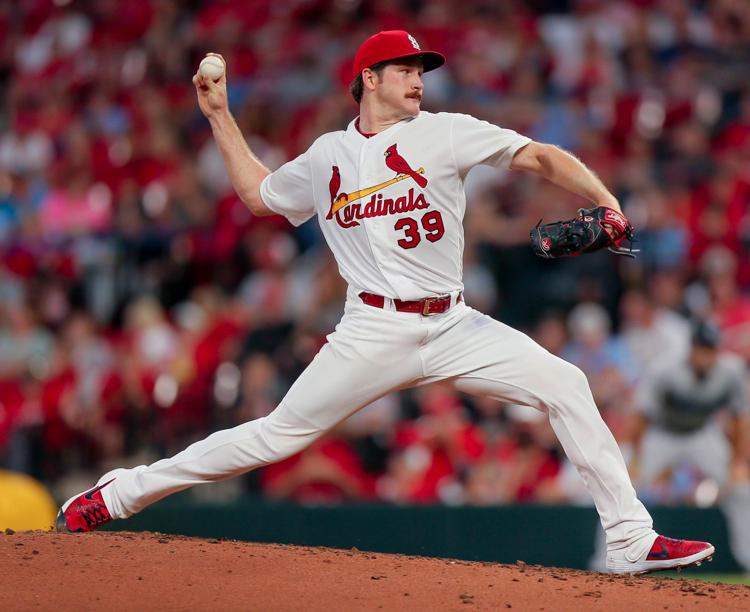 St. Louis Cardinals vs. Miami Marlins at Busch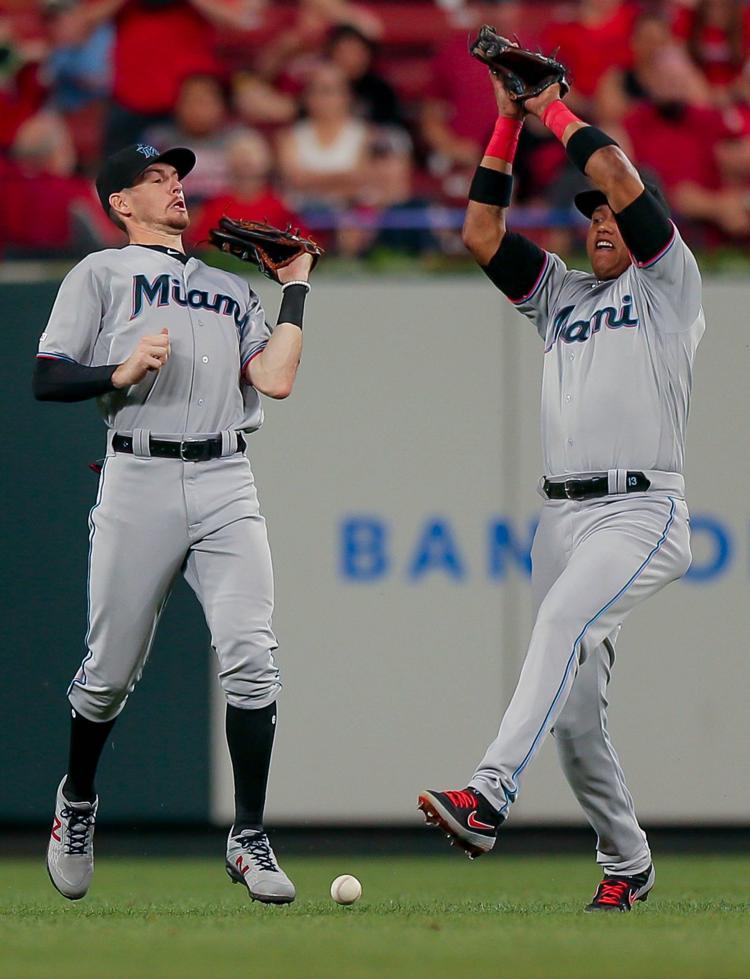 Miami Marlins vs St. Louis Cardinals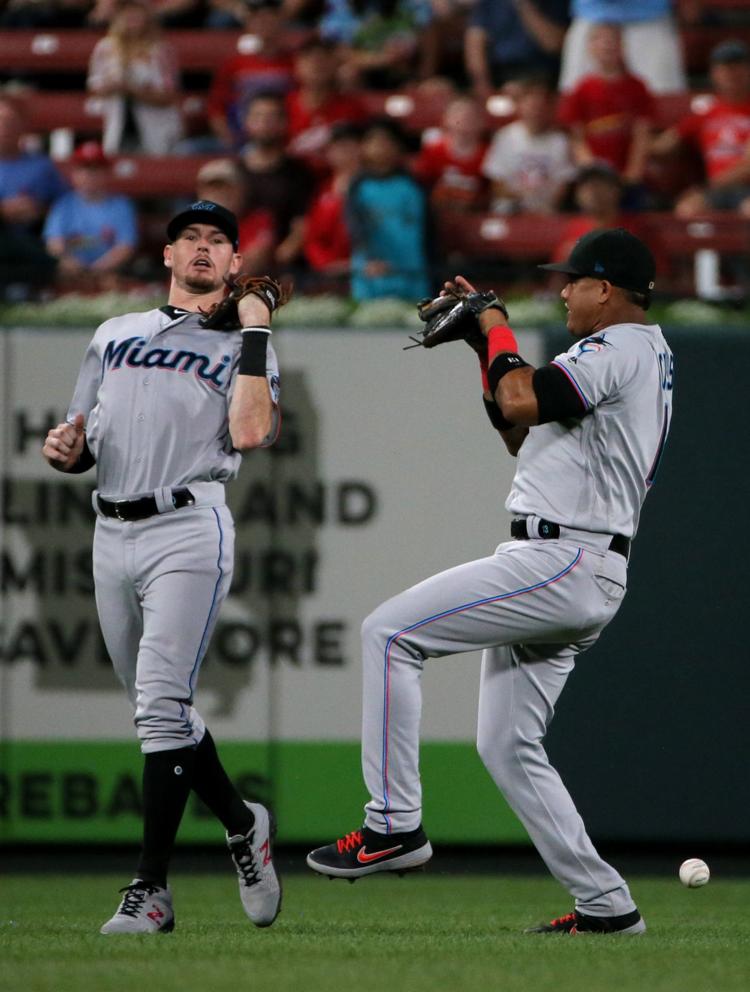 Miami Marlins vs St. Louis Cardinals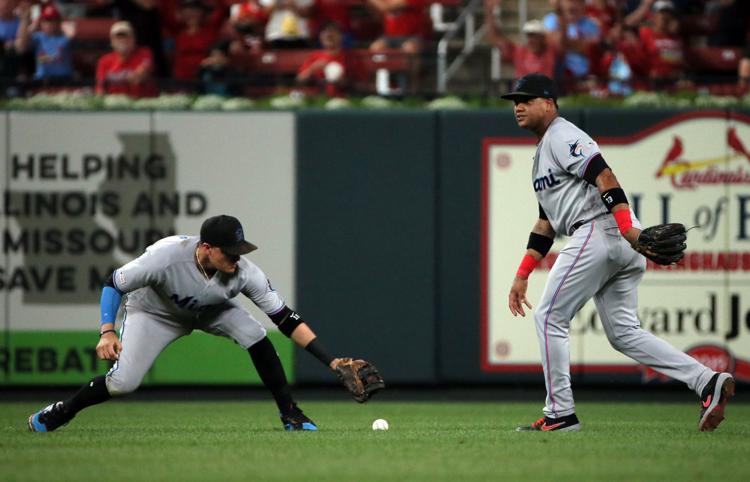 Miami Marlins vs St. Louis Cardinals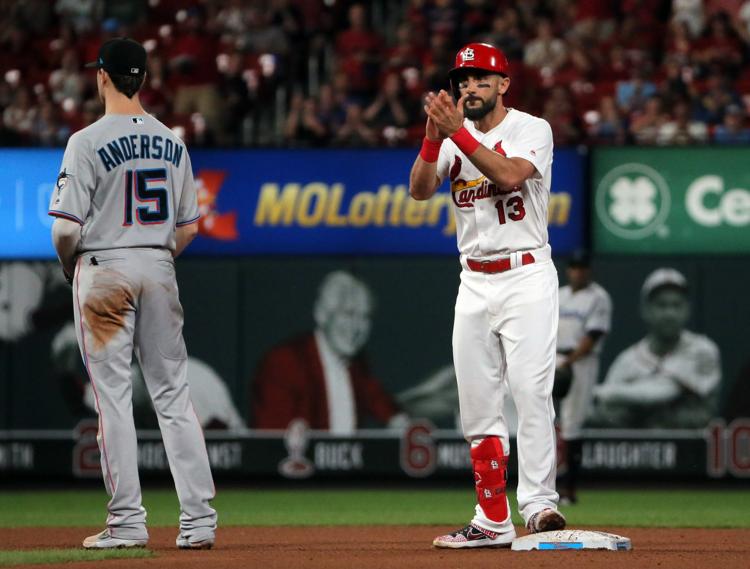 Miami Marlins vs St. Louis Cardinals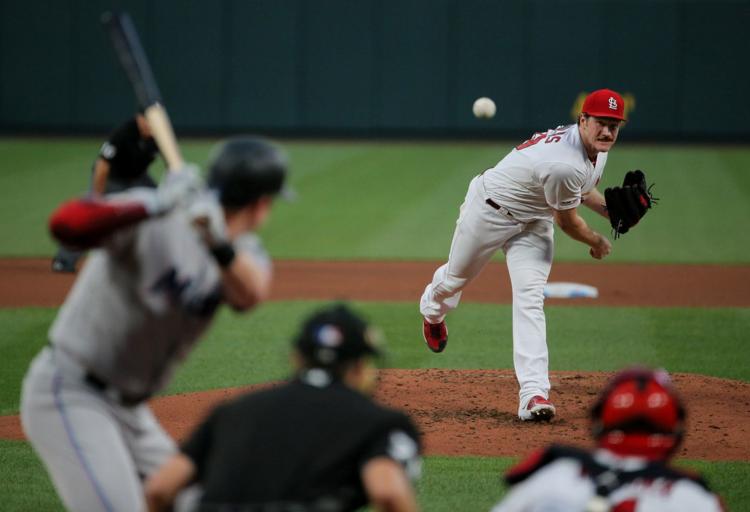 Miami Marlins vs St. Louis Cardinals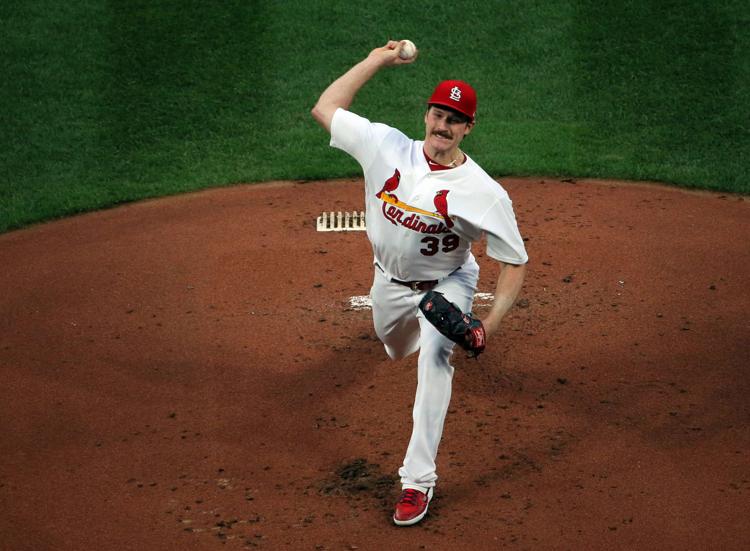 Miami Marlins vs St. Louis Cardinals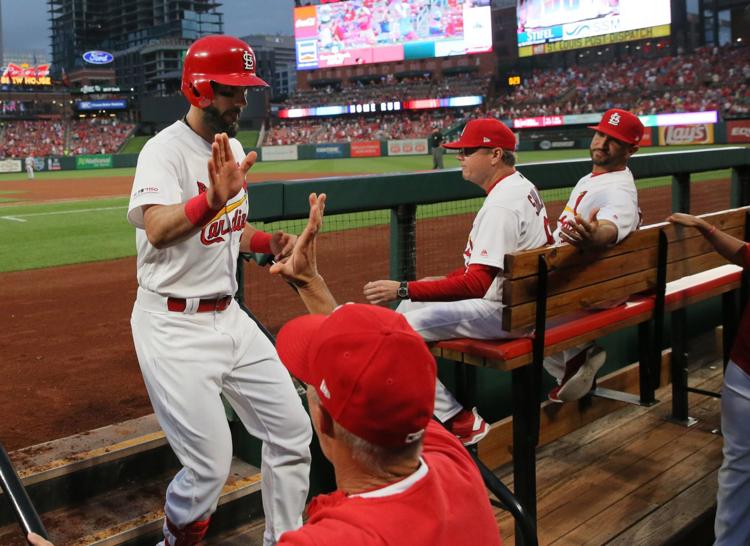 Miami Marlins vs St. Louis Cardinals
Miami Marlins vs St. Louis Cardinals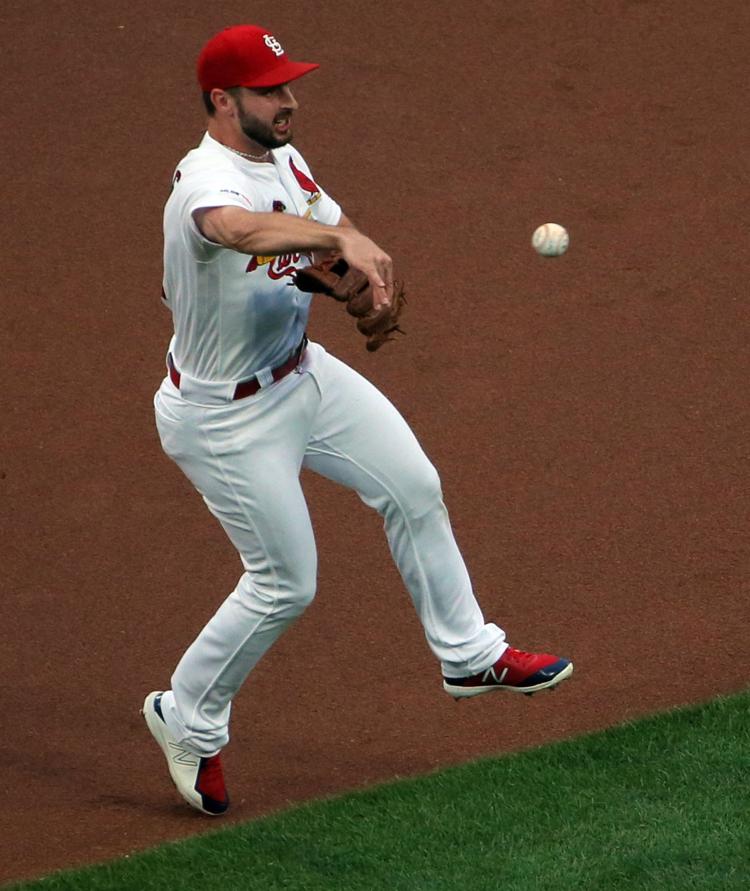 Miami Marlins vs St. Louis Cardinals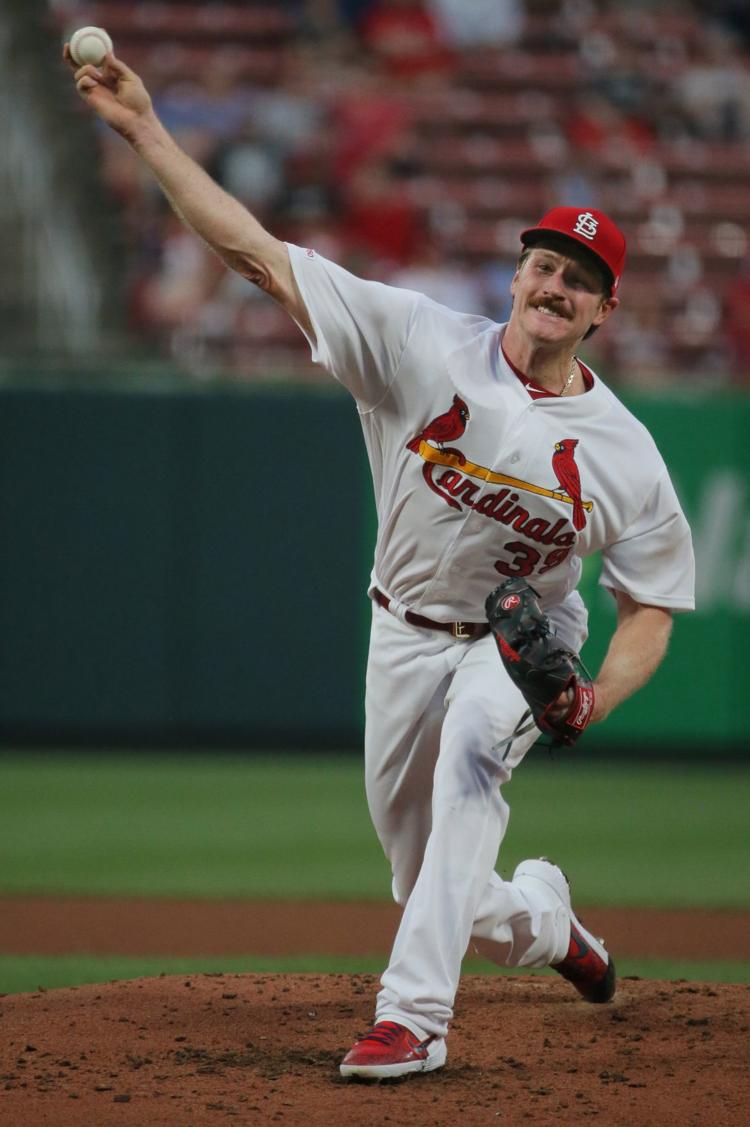 Miami Marlins vs St. Louis Cardinals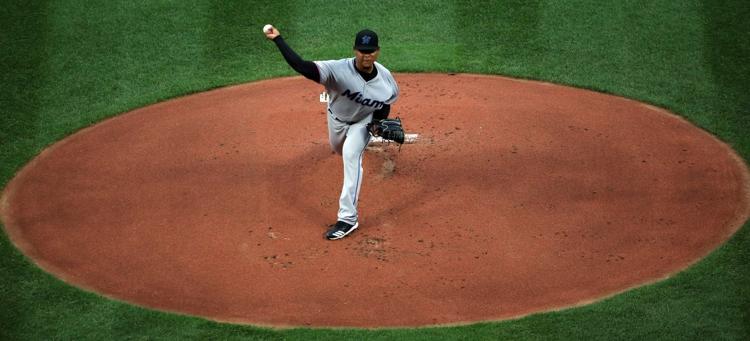 Miami Marlins vs St. Louis Cardinals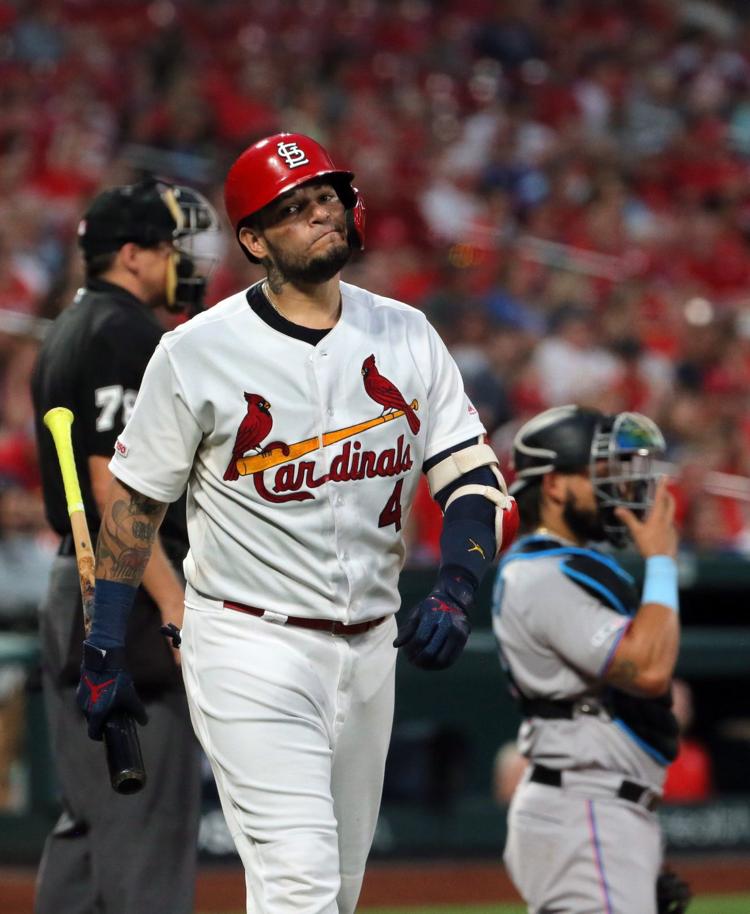 Miami Marlins vs St. Louis Cardinals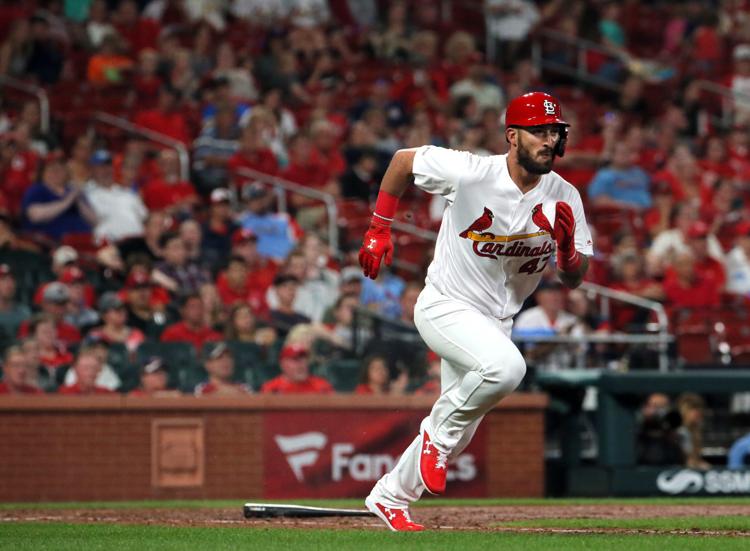 Miami Marlins vs St. Louis Cardinals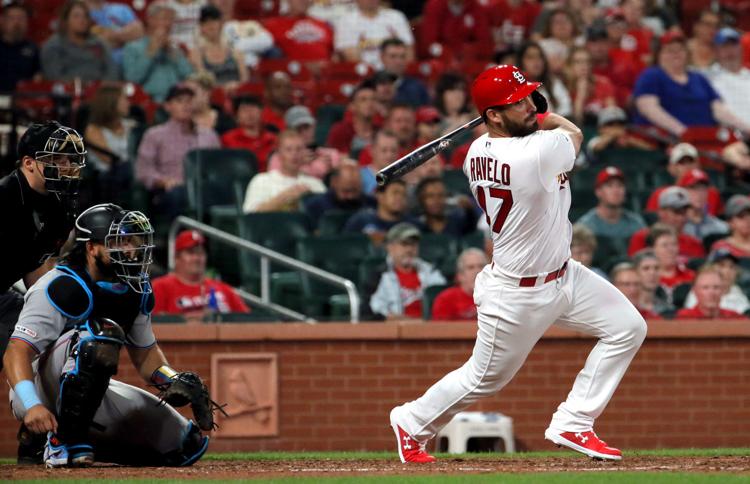 St. Louis Cardinals vs. Miami Marlins at Busch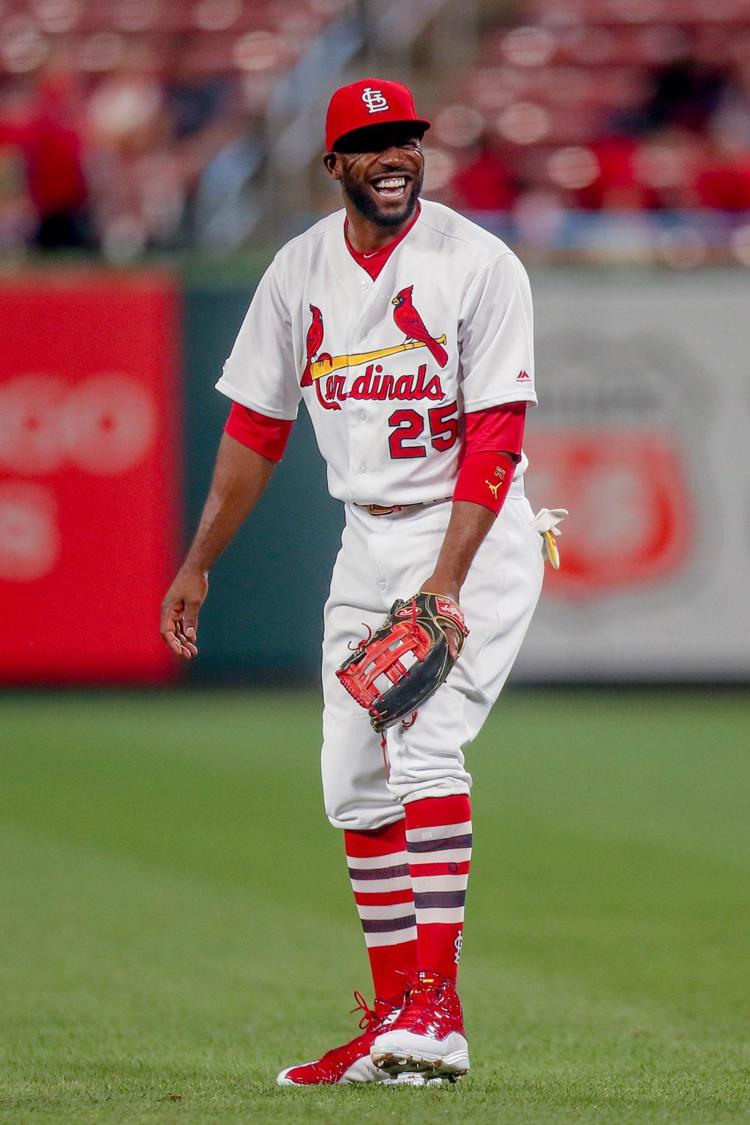 St. Louis Cardinals vs. Miami Marlins at Busch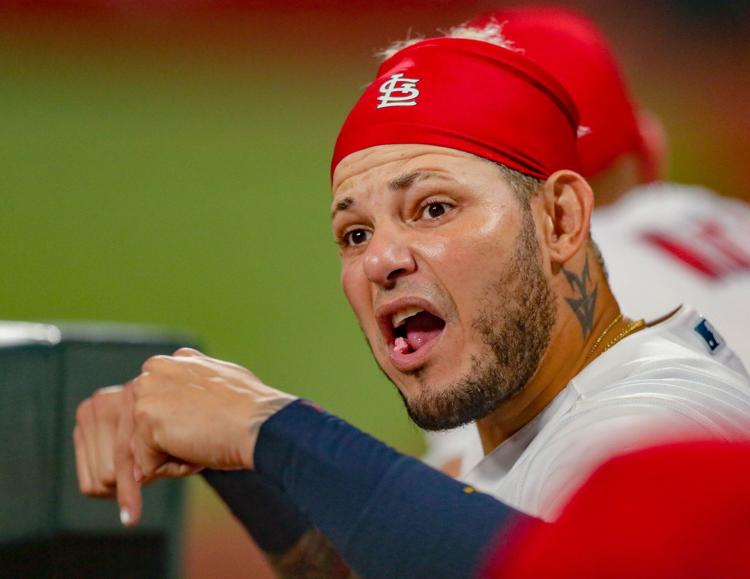 St. Louis Cardinals vs. Miami Marlins at Busch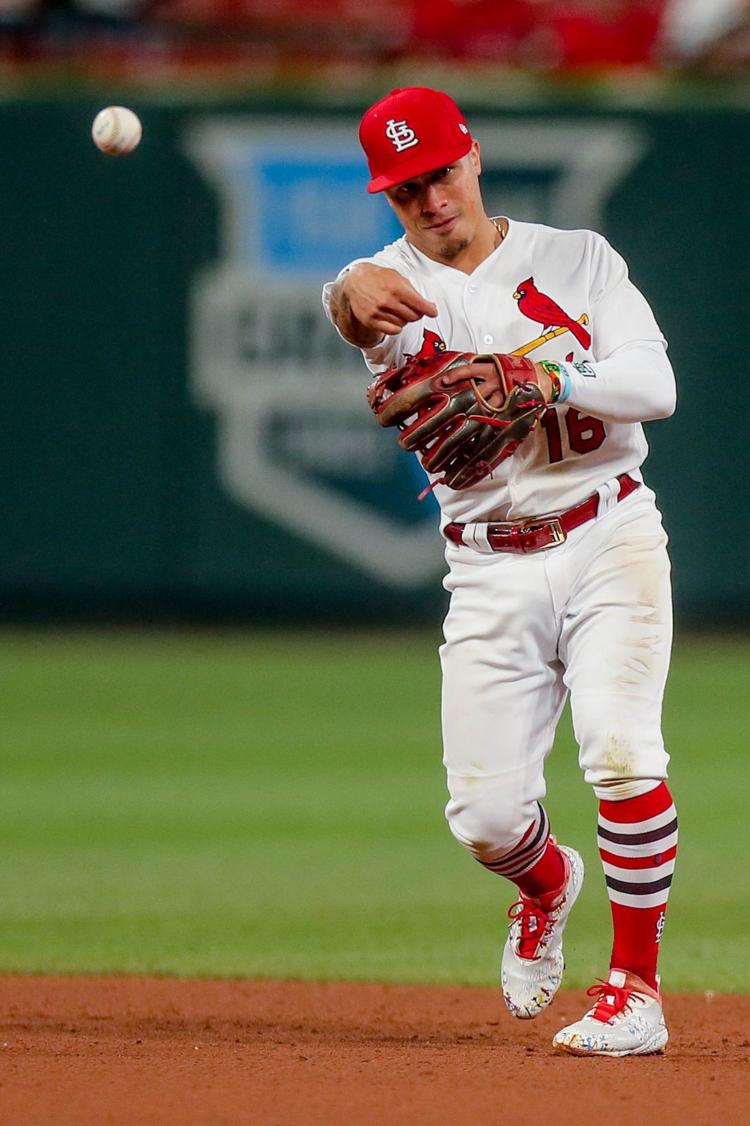 St. Louis Cardinals vs. Miami Marlins at Busch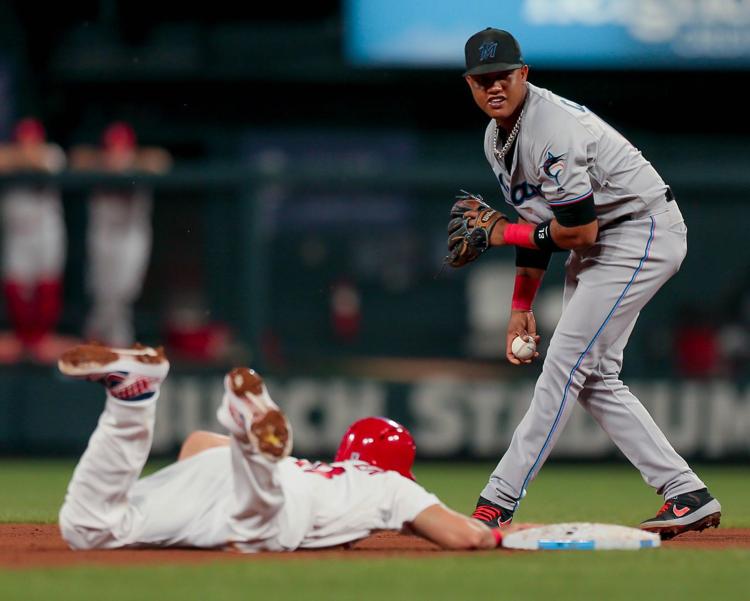 St. Louis Cardinals vs. Miami Marlins at Busch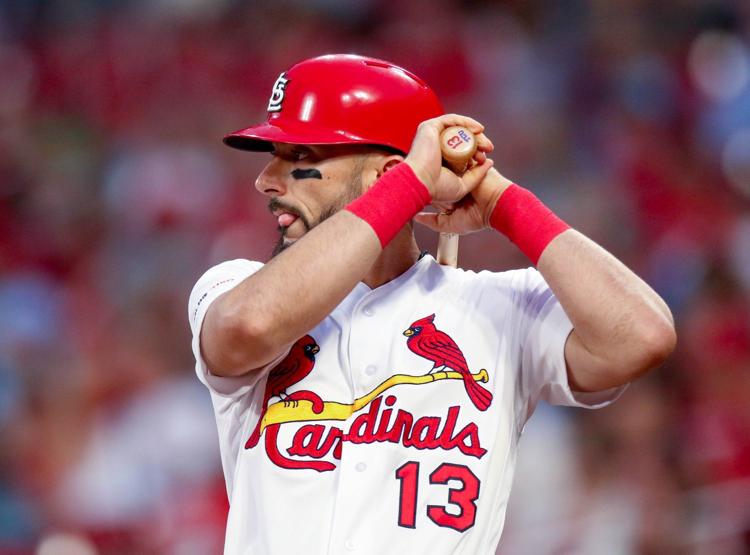 St. Louis Cardinals vs. Miami Marlins at Busch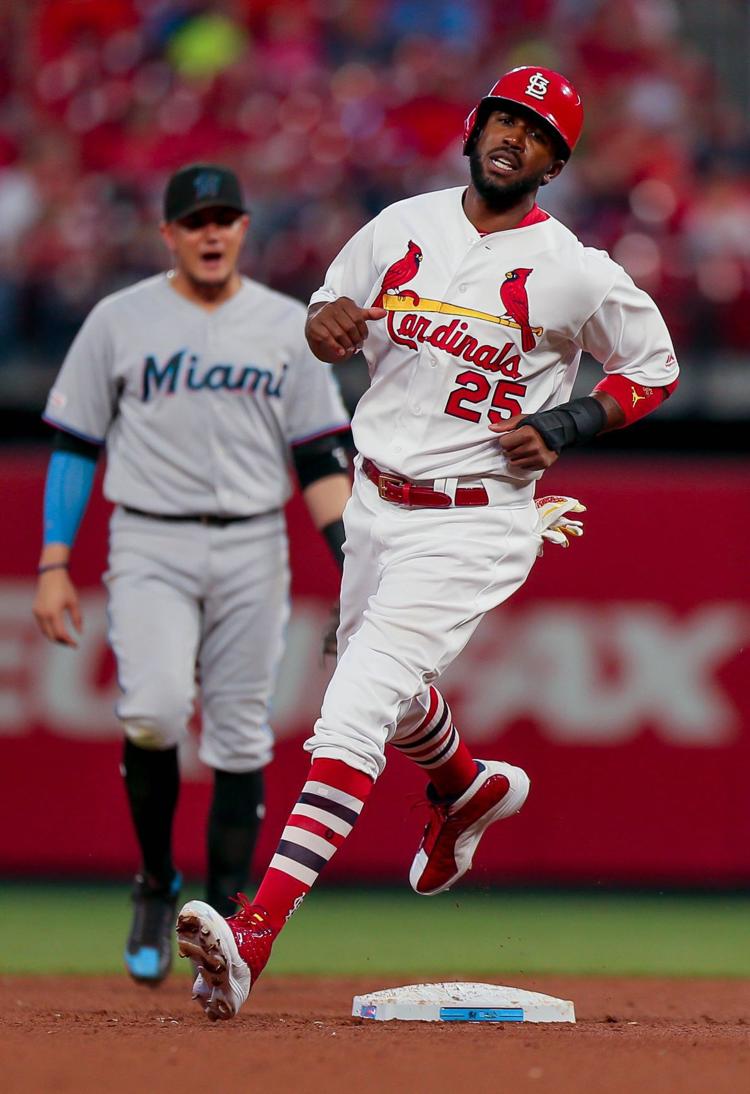 St. Louis Cardinals vs. Miami Marlins at Busch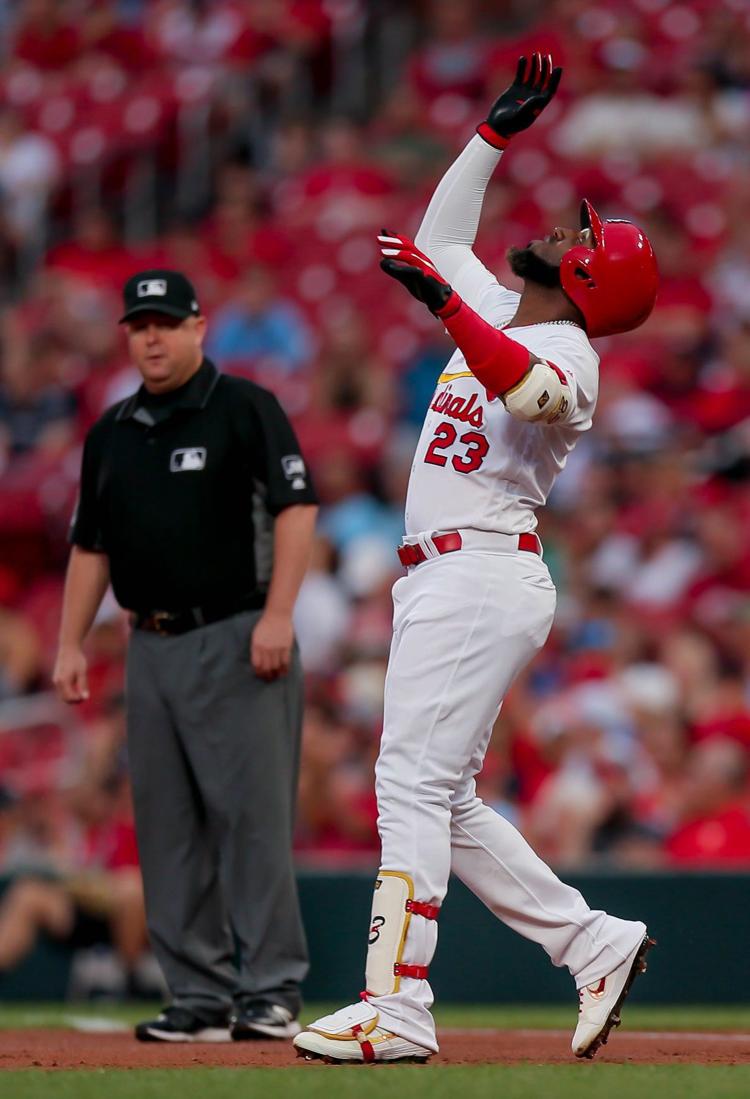 Miami Marlins vs St. Louis Cardinals