MILWAUKEE • Their first victory handshake line at midfield had to wait as even the Milwaukee Brewers paused their celebration to watch the scoreboard and see, again, how exactly, incredibly Lorenzo Cain pulled their win back from the brink of the Cardinals' bullpen.
With two outs in the ninth inning of opening day at Miller Park, Cardinals pinch-hitter Jose Martinez greeted Josh Hader's 21st consecutive fastball with a swat to deep right-center. Cain timed his leap so his glove met the liner right as it threatened to clear the wall and enter the Cardinals' bullpen to tie the game. Arms raised by the Cardinals relievers one moment bent to hands on their heads as Cain secured a 5-4 triumph Thursday for the Brewers.
It didn't take a replay to confirm the catch.
"I was on the top step yelling. I thought he had (a homer)," said Kolten Wong, who joined Albert Pujols as the only Cardinals with a two-homer game on opening day. "When you hit a ball like that off Hader, usually with how hard he's throwing, the ball is going to travel pretty far. He hit it and we all thought it was gone, and Cain made a hell of a play."
The Cardinals, hardly closers when it comes to openers, played a crisp, entertaining game and still lost their third consecutive opening day on the road. They slipped to 58-68-2 all-time on opening day. The nature of the opener is annually misleading. So much new-year glitz puts unreasonable heft on numbers in one box score, from the zero hits in 11 at-bats for the Cardinals' first three batters to Harrison Bader's two hits from the eighth spot. Once the opener's pomp calms, circumstance always takes over. And the Cardinals got a snoot full from Milwaukee.
The National League Central could be baseball's most claustrophobic division, and teams that are close in the standings are often close on the field. Such close games are determined by what team has the watertight bullpen, capitalizes on a rare mistake, or makes a great play. One out of three wasn't enough for the Cardinals.
The Brewers got the other two.
Milwaukee starter Jhoulys Chacin got two hits off Cardinals righthander Miles Mikolas, and each keyed a rally. Chacin's single came two batters before National League MVP Christian Yelich flipped the score with a three-run homer in the third. In the fifth, Mikolas left a Frisbee slider over the plate and Chacin, former Rockies starter, hit the second home run of his career in his 376th plate appearance. That solo homer on Mikolas' wounded breaking pitch proved the difference in the score when Cain soared for the final out.
"I was lucky," Chacin said. "That was a pitch right up the middle. I was just thinking, 'Don't strike out. Don't strike out.' … This game showed us we still have that magic. The way we played at the end of the season, we still have that magic."
Chacin (1-0) struck out the side to start the game, caught Paul Goldschmidt looking at strike 3 for two of his seven strikeouts, and yet couldn't pull off the same trick against the bottom of the Cardinals' order. On back-to-back pitches in the second inning, Wong and Bader became the first Cardinals to hit back-to-back home runs on opening day. Wong's two-run shot – a bolt that traveled 424 feet – scored Dexter Fowler for a 2-0 lead. Bader's homer, which traveled 432 feet, extended the lead to 3-0.
Unbeaten against the Brewers and 10-0 on the road during his All-Star summer last year, Mikolas felt a sting of spring follow him into the season. The Cardinals' righthander allowed four homers in 13 innings in Florida, and by the time he had faced his 11th batter of the regular season he'd allowed two, and misplaced a three-run lead. Mike Moustakas lofted a two-strike solo homer in the third, and Yelich crushed the first pitch he saw in the third for a 4-3 lead. Chacin's homer came two innings later, in Mikolas' final inning.
Other starters spotted a drift in Mikolas' delivery that may have cost him some bite on his two-seam fastball and left his slider spiraling toward the plate, instead of slashing it.
"They hit my mistakes pretty hard," said Mikolas, who lost on the road for the first time as a Cardinal. "Sometimes you go out there and you can make 10 to 15 mistakes and they don't all come back to get you. And some days you make three or four and they all seem to end up on the scoreboard."
Wong's second home run of the game cut the Brewers' lead to one, as the Cardinals' bullpen continued its three scoreless innings.
To deal with Milwaukee's lefthanded hitters – two of whom dinged Mikolas – the Cardinals trotted out their non-traditional answer: Righthanded relievers. St. Louis' funky twist to a familiar recipe brought out better results, like bread-slicing a bagel. Dominic Leone, John Brebbia and John Gant, all righthanders, held Milwaukee's lefthanded batters to a single in five at-bats, and the single was a fly ball misplayed in left field. Gant got a double play from lefthanded-hitting Travis Shaw to set up a possible rally in the ninth.
The game's most-effective reliever in 2018, Hader pitched two innings 23 times last season and the Brewers won all 23 games. None of those came against the Cardinals, and on Day 1, with a bullpen depleted by injury, Brewers manager Craig Counsell pushed his All-Star lefty for that second inning against the lower half of the Cardinals' lineup. Starting with a 97-mph fastball that struck out Goldschmidt in the eighth and two 98-mph fastballs that struck out Paul DeJong and Marcell Ozuna in that same inning, Hader threw only fastballs. With two outs and Wong's spot in the lineup, manager Mike Shildt turned to Martinez, the team's best fastball hitter off the bench. Wong had been prepped for that situation before it happened, and watched as Martinez faced Hader with a reasonable approach.
"He didn't throw a breaking ball for how many hitters?" Martinez said. "So, there's not a reason to look for a breaking ball. That was my approach. Fastball in and get a good swing."
Hader's pitch arrived at 94 mph and left at a velocity likely greater than 100 mph. According to Statcast, 61 percent of the balls hit at the angle Martinez did with the velocity Martinez's hit had are home runs – and the game is tied. Off the bat, Martinez thought he had a hit, maybe a double.
Counsell thought he had a problem. "I said a bad word," he told reporters. "Hope the kids don't see it."
And then, after he made the catch, all eyes were on a replay of Cain. It will play for a loop and serve as a reminder for the Cardinals: In this division, everyone's within reach.
"Overall, a well-played game," Shildt said. "Just not good enough."
---
Cardinals, Brewers open baseball season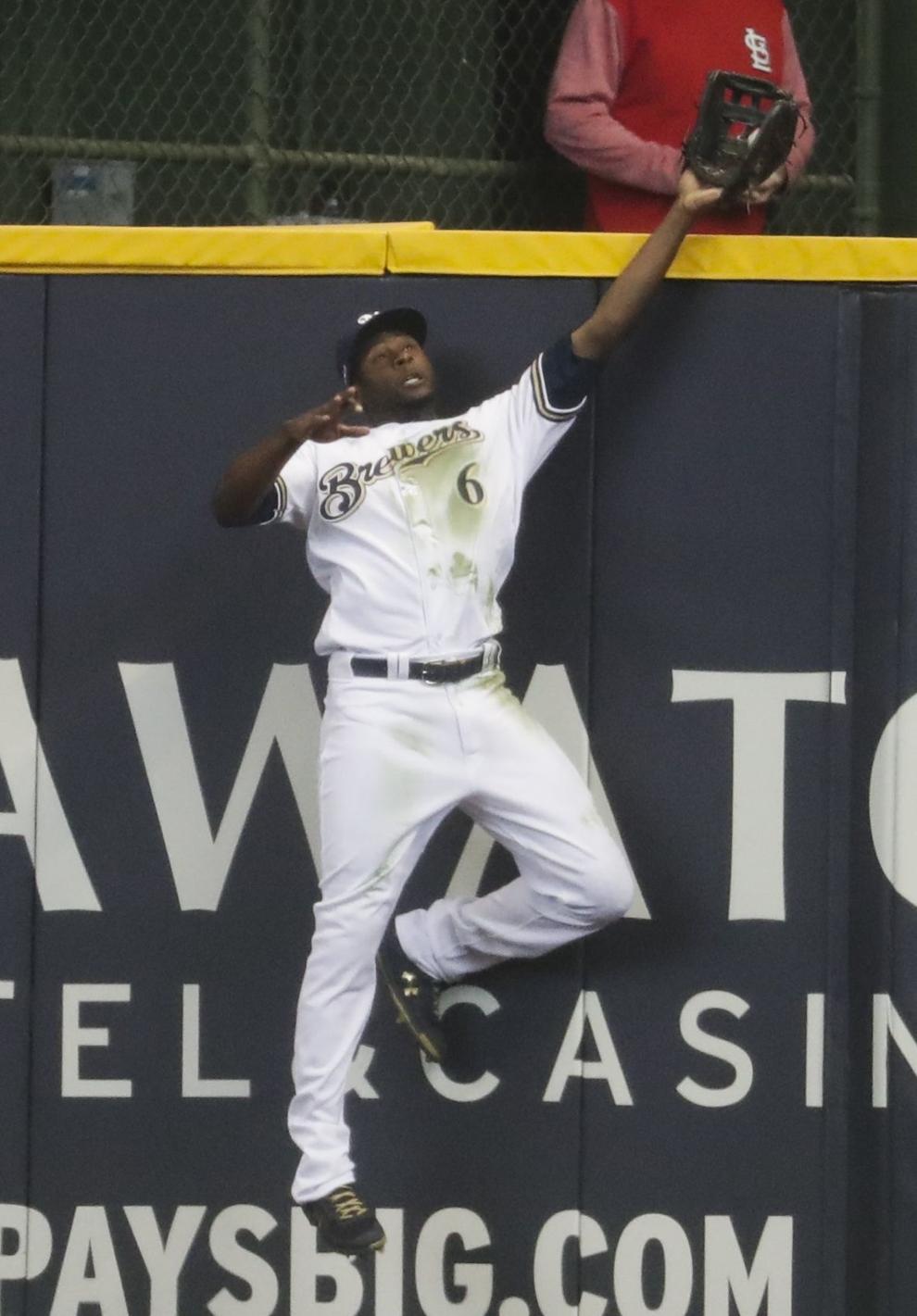 Cardinals Nation welcomes Opening Day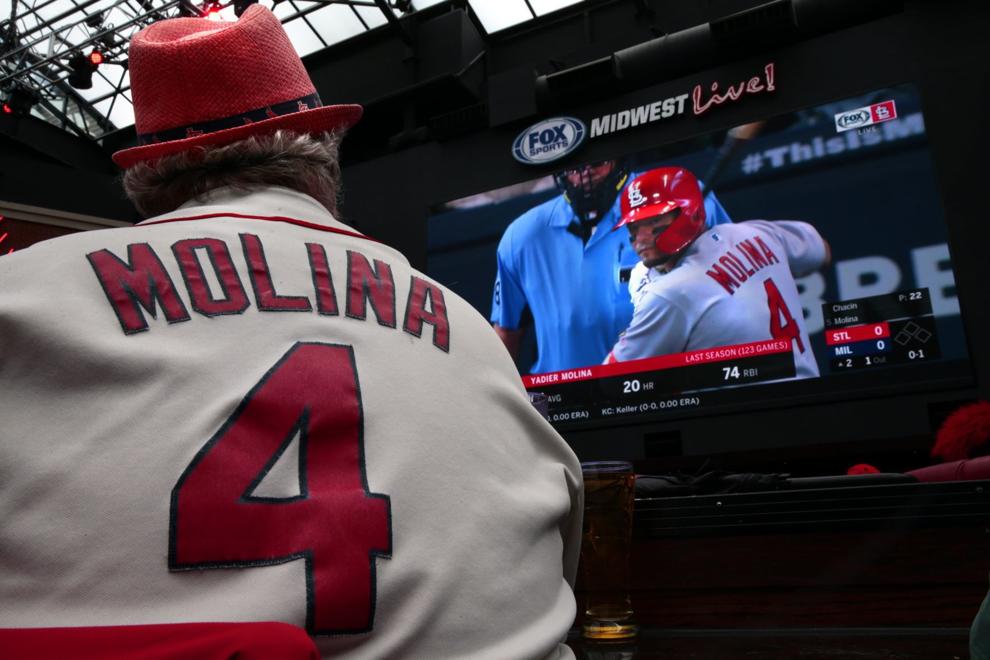 Cardinals Nation welcomes Opening Day
Cardinals, Brewers open baseball season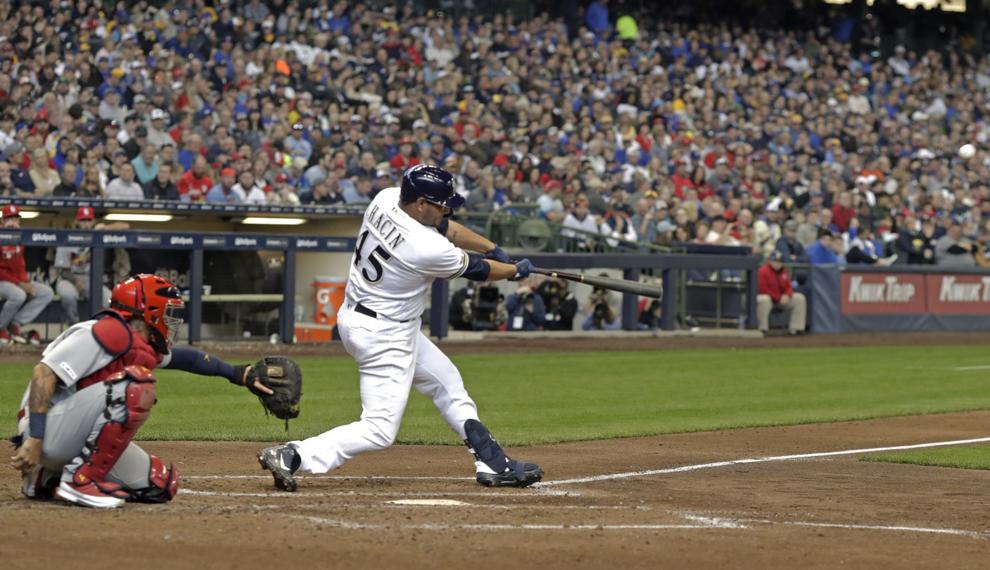 Cardinals Nation welcomes Opening Day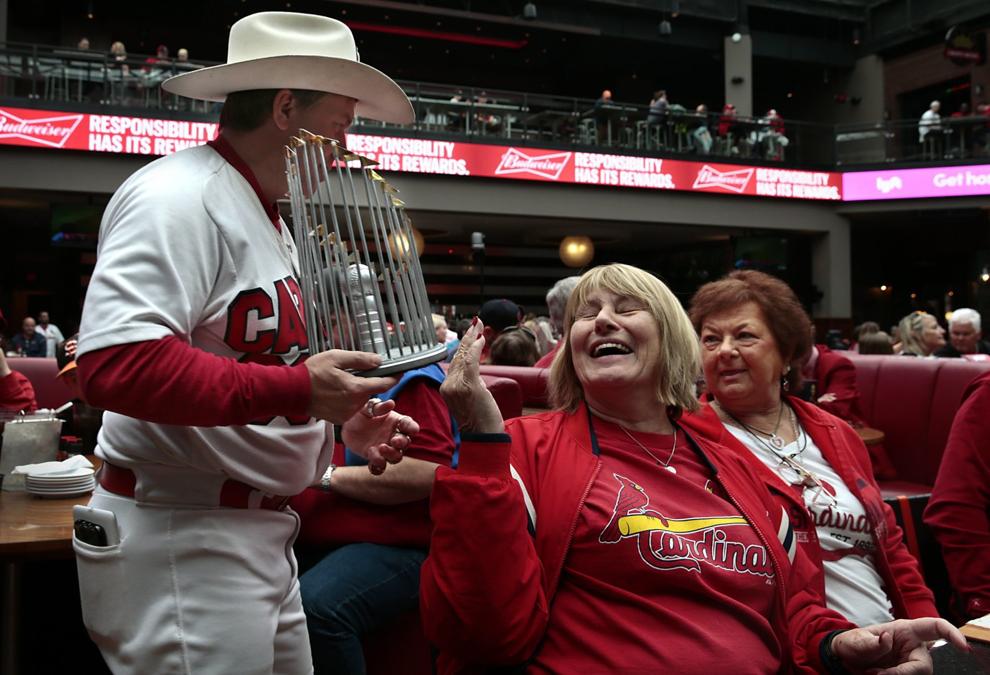 Cardinals, Brewers open baseball season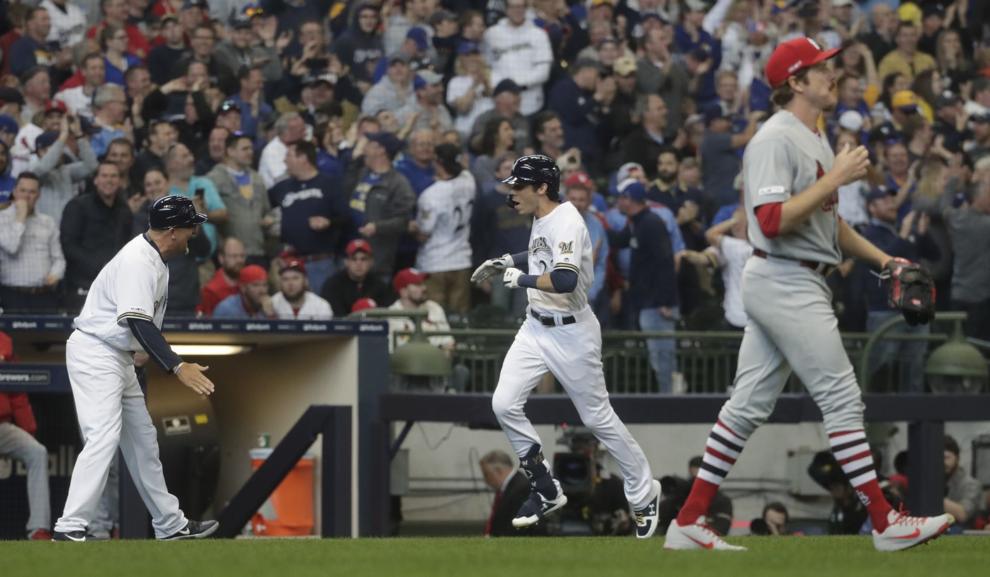 Cardinals Nation welcomes Opening Day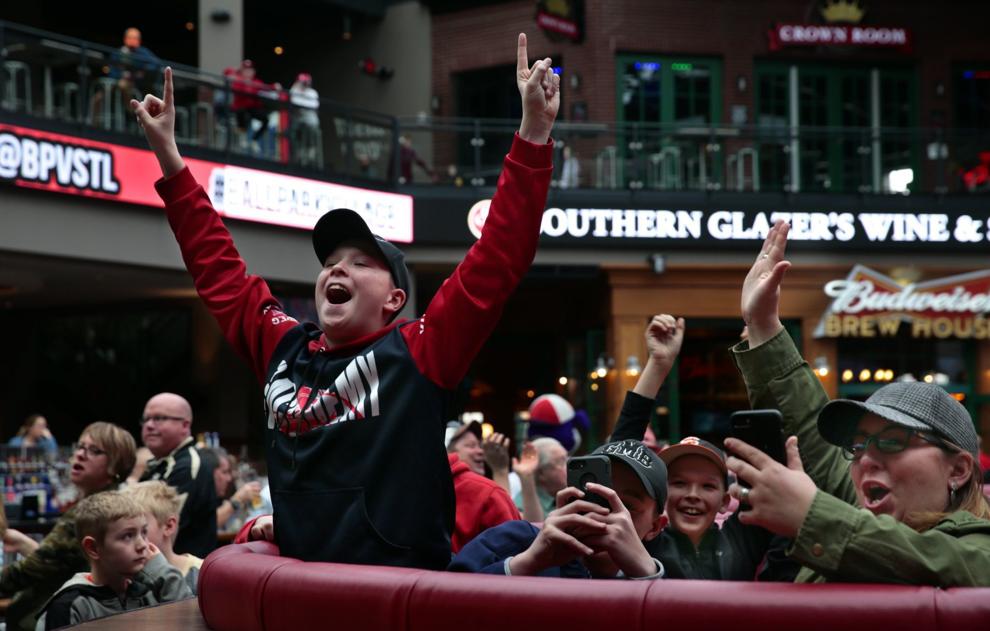 Cardinals, Brewers open baseball season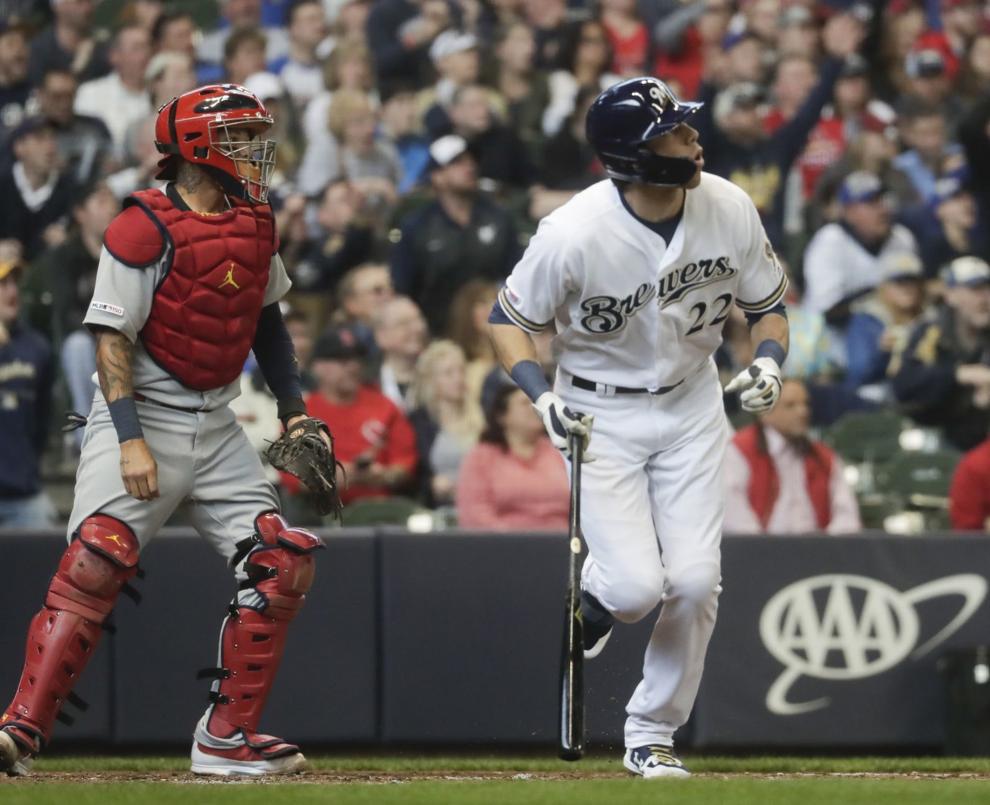 Cardinals Nation welcomes Opening Day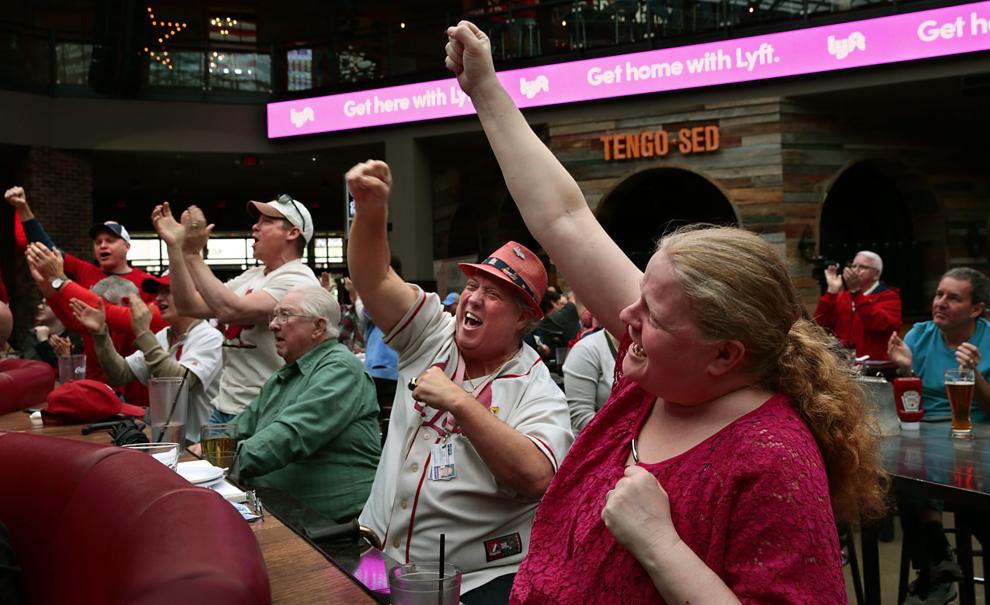 Cardinals, Brewers open baseball season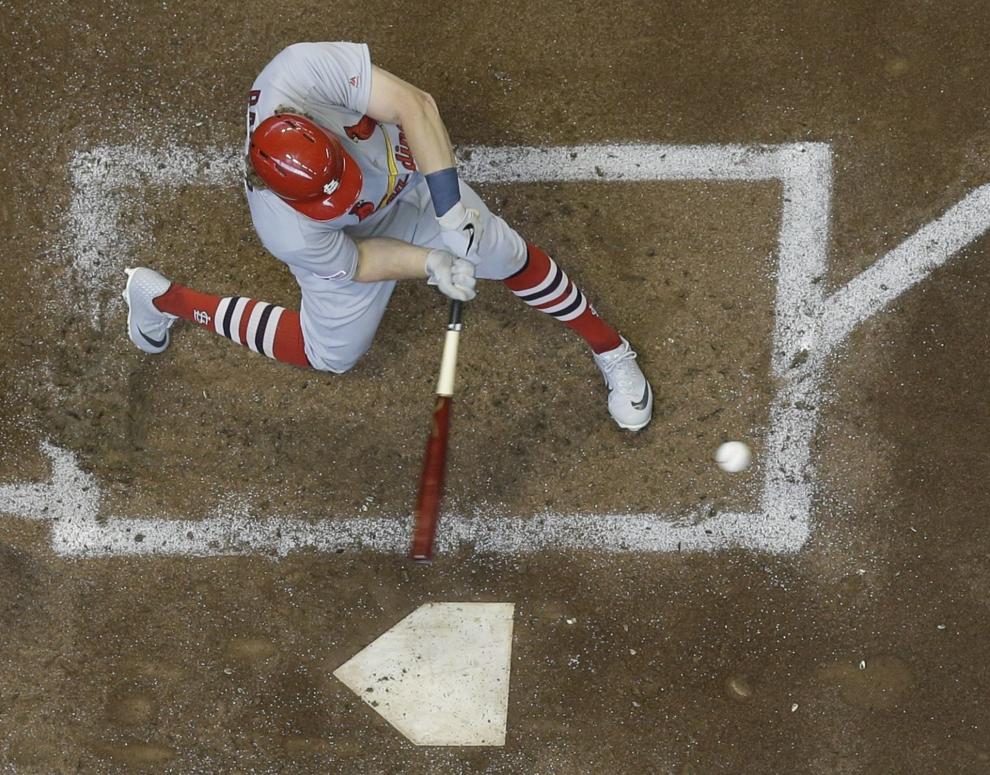 Cardinals, Brewers open baseball season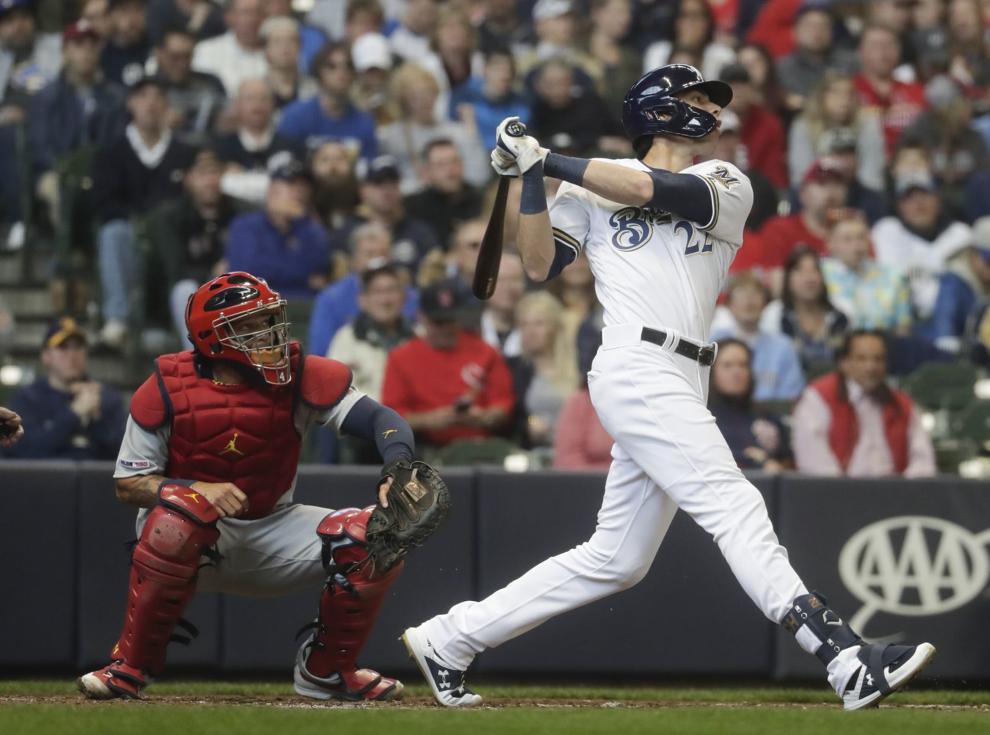 Cardinals, Brewers open baseball season
Cardinals, Brewers open baseball season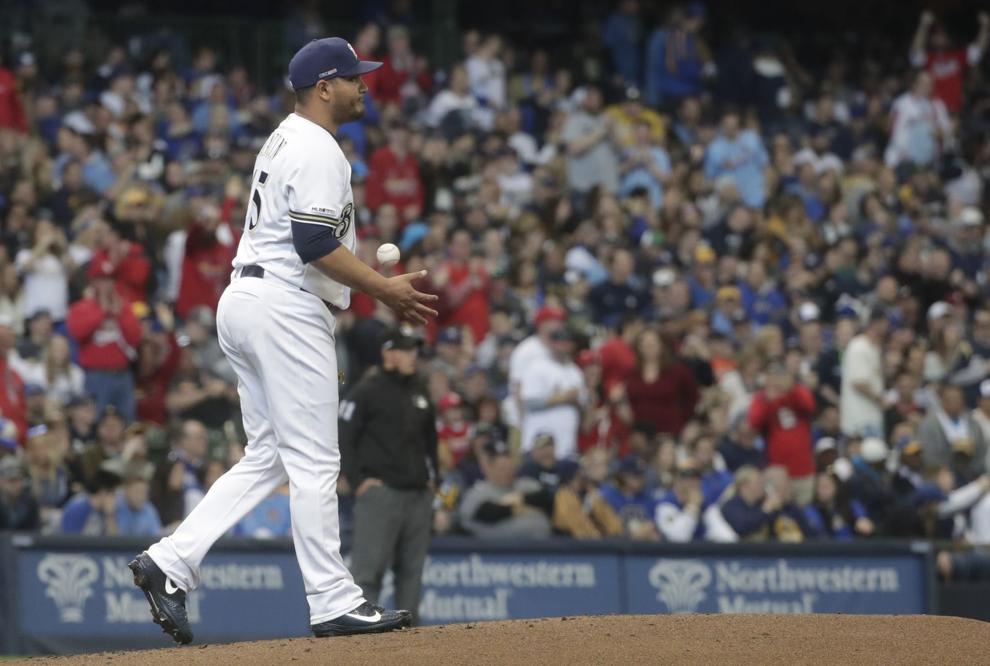 Cardinals, Brewers open baseball season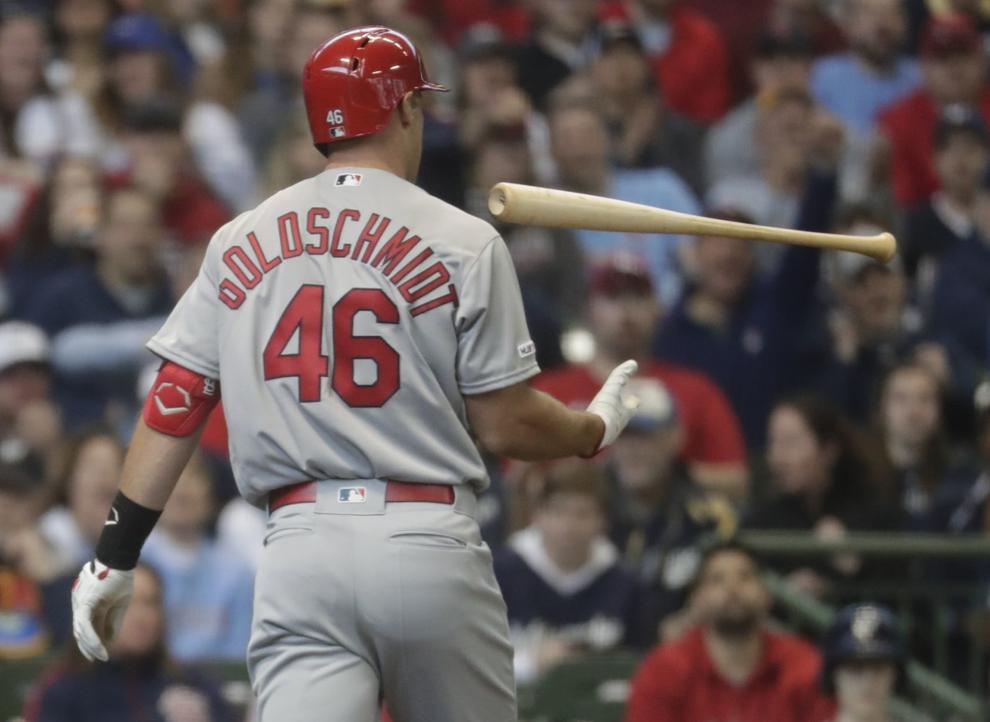 Cardinals, Brewers open baseball season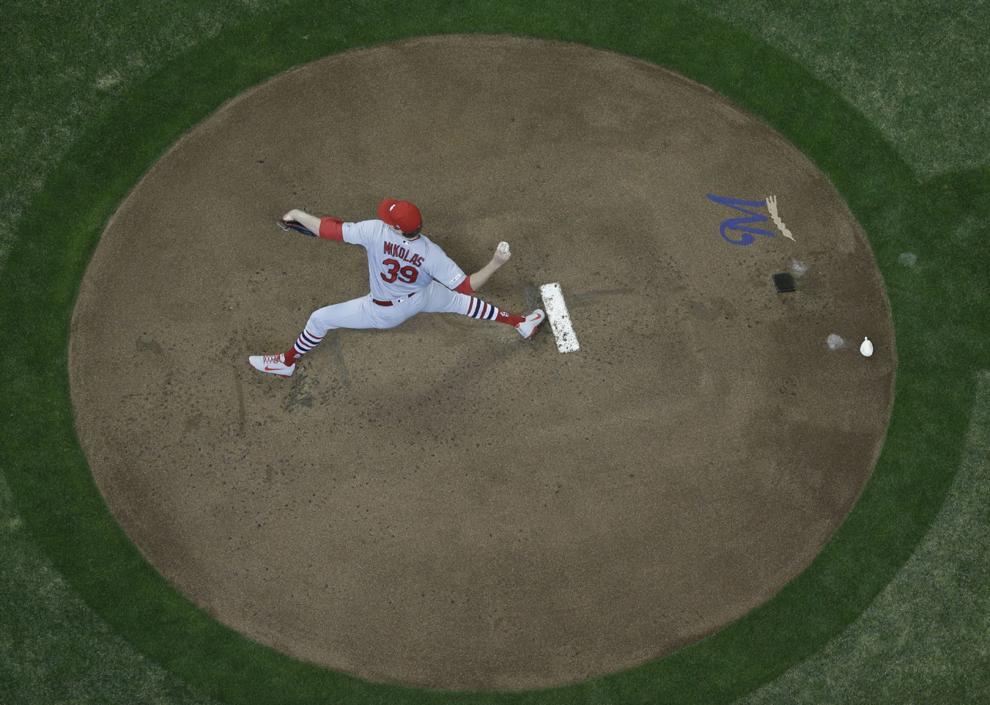 Cardinals, Brewers open baseball season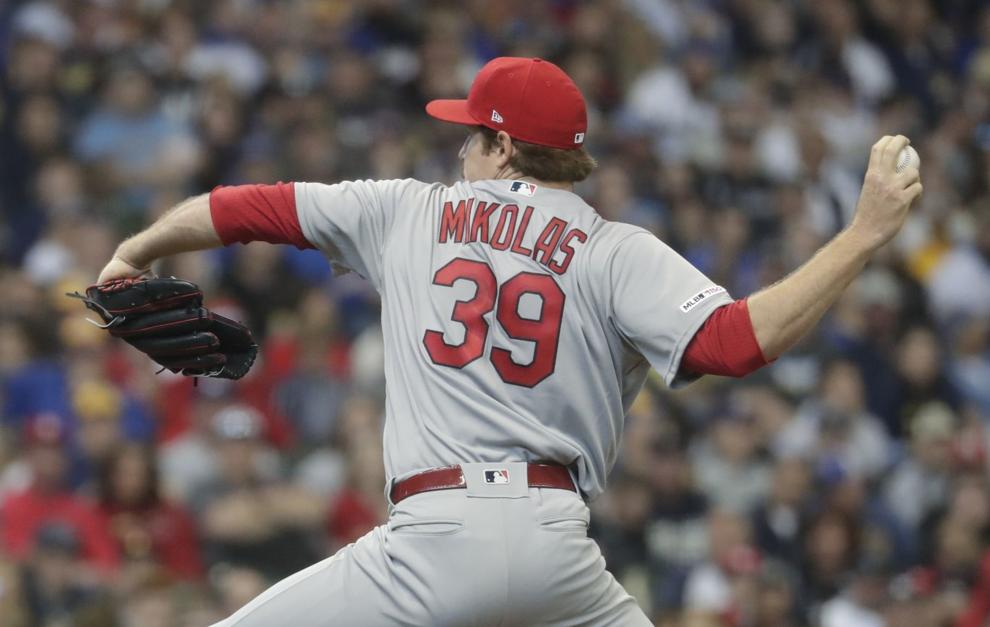 Cardinals, Brewers open baseball season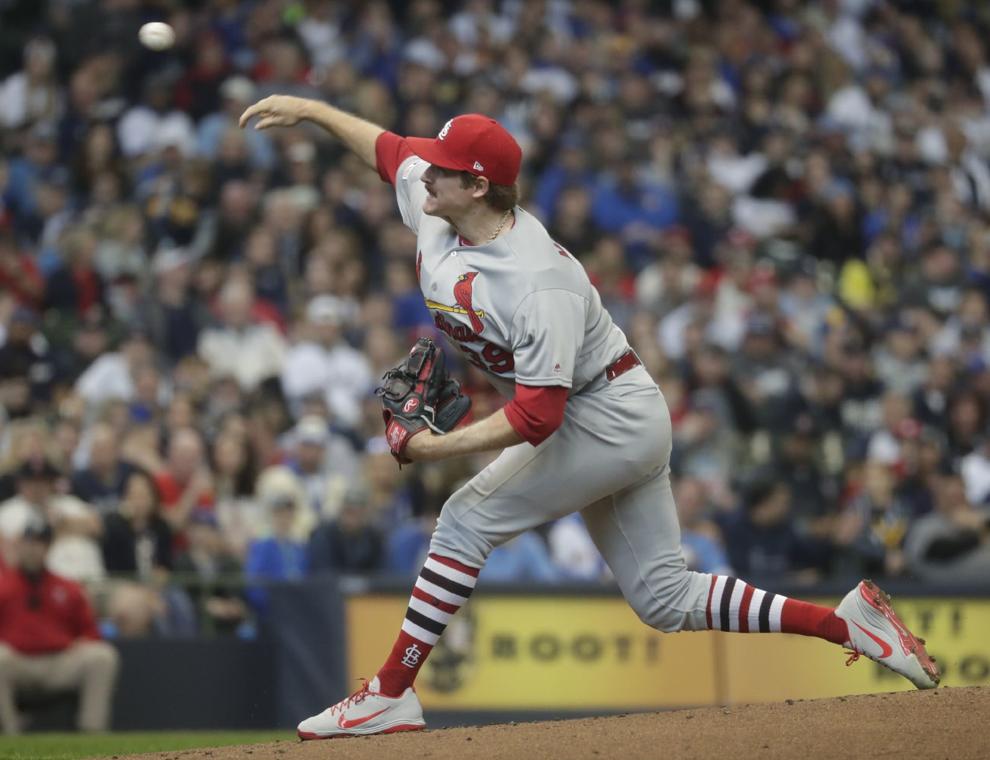 Cardinals, Brewers open baseball season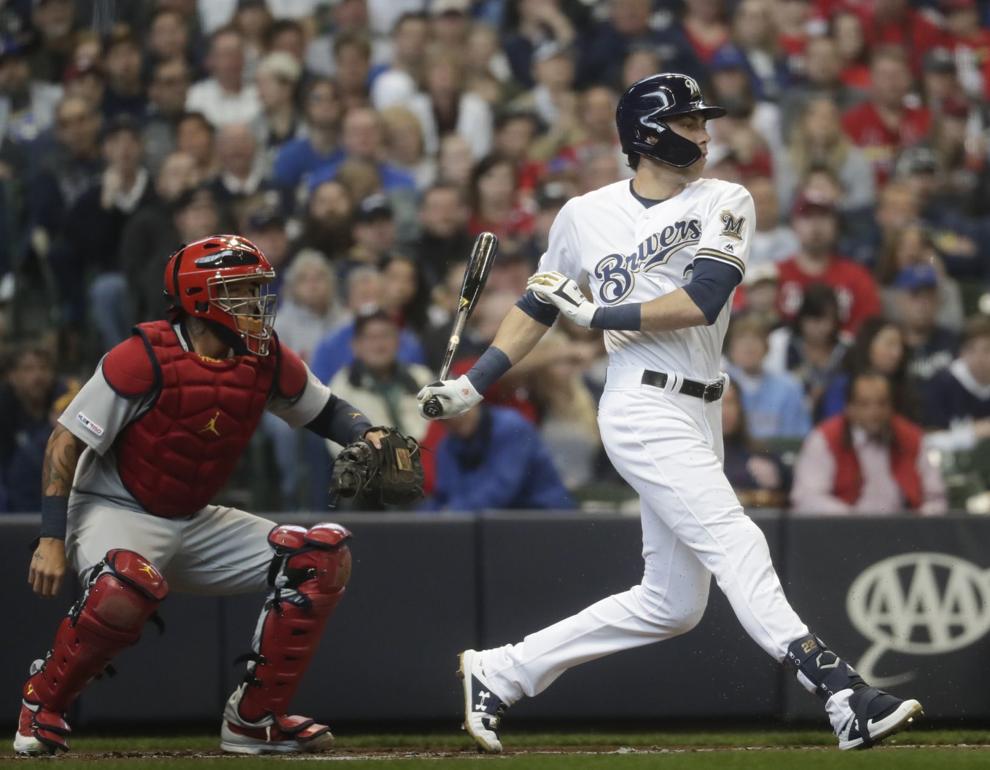 Cardinals, Brewers open baseball season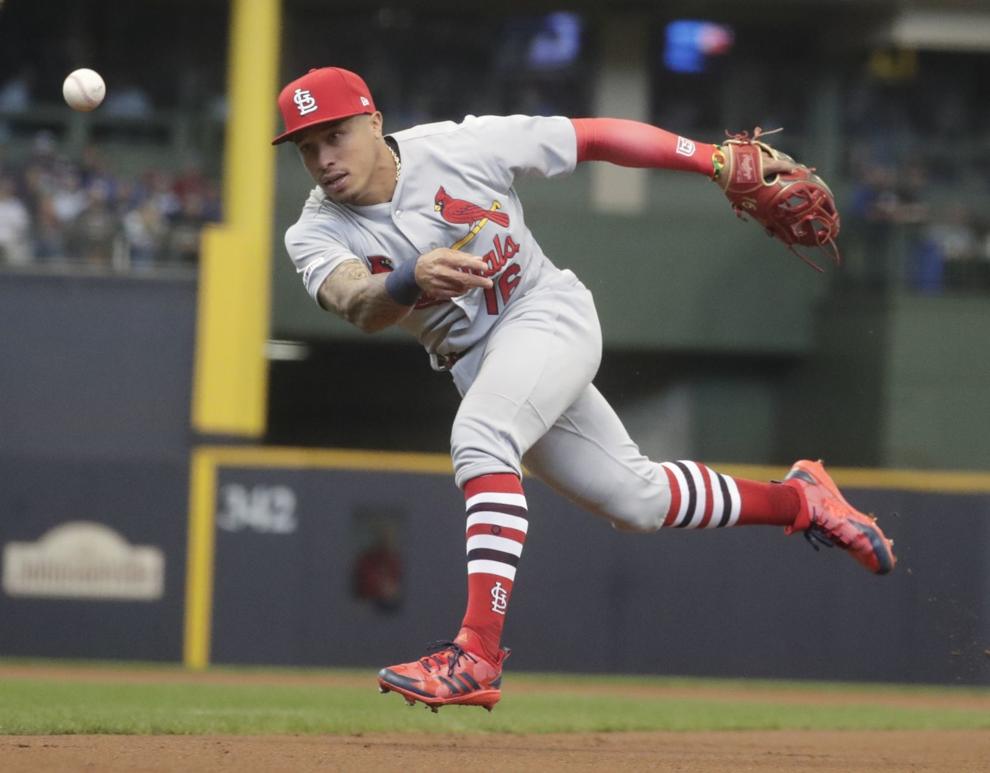 Cardinals, Brewers open baseball season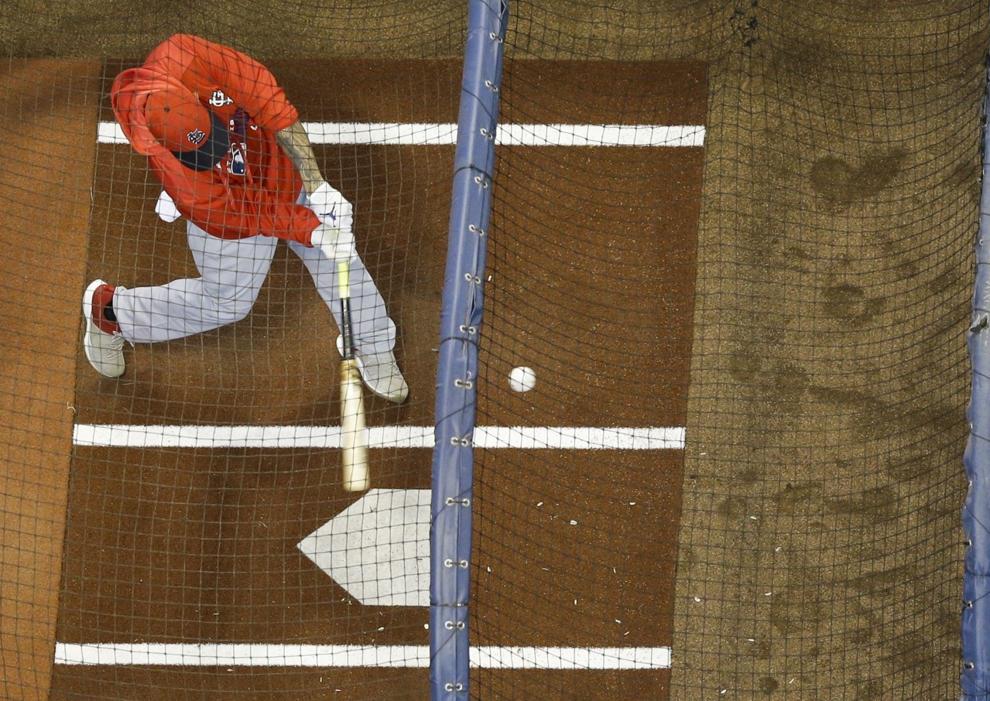 Cardinals, Brewers open baseball season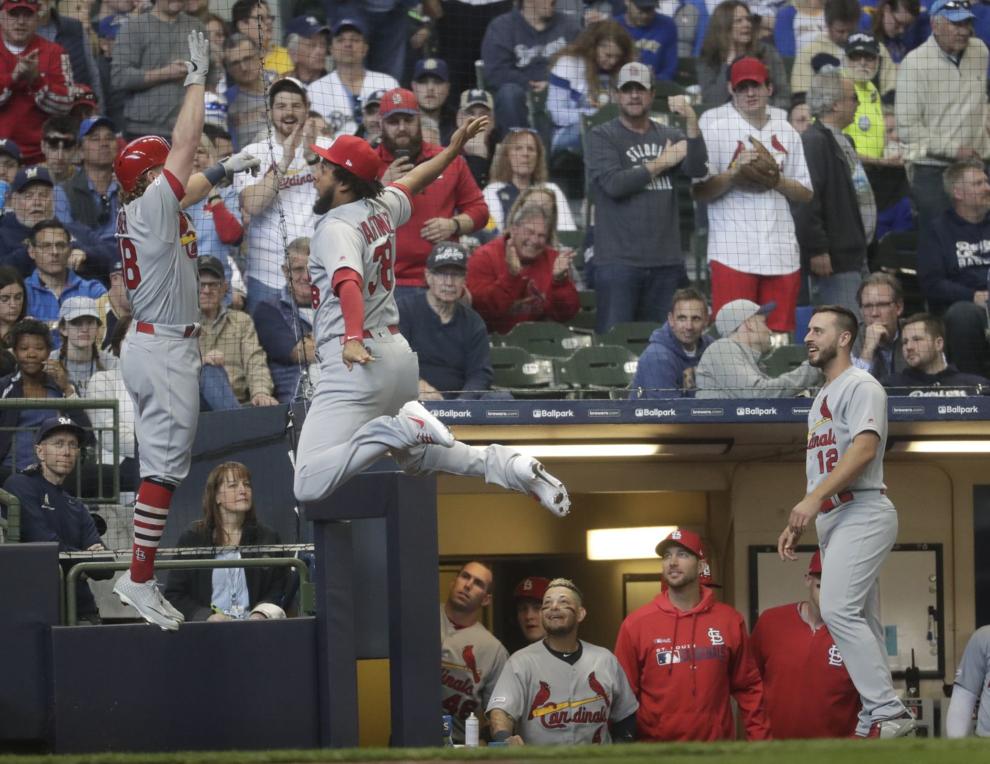 Cardinals, Brewers open baseball season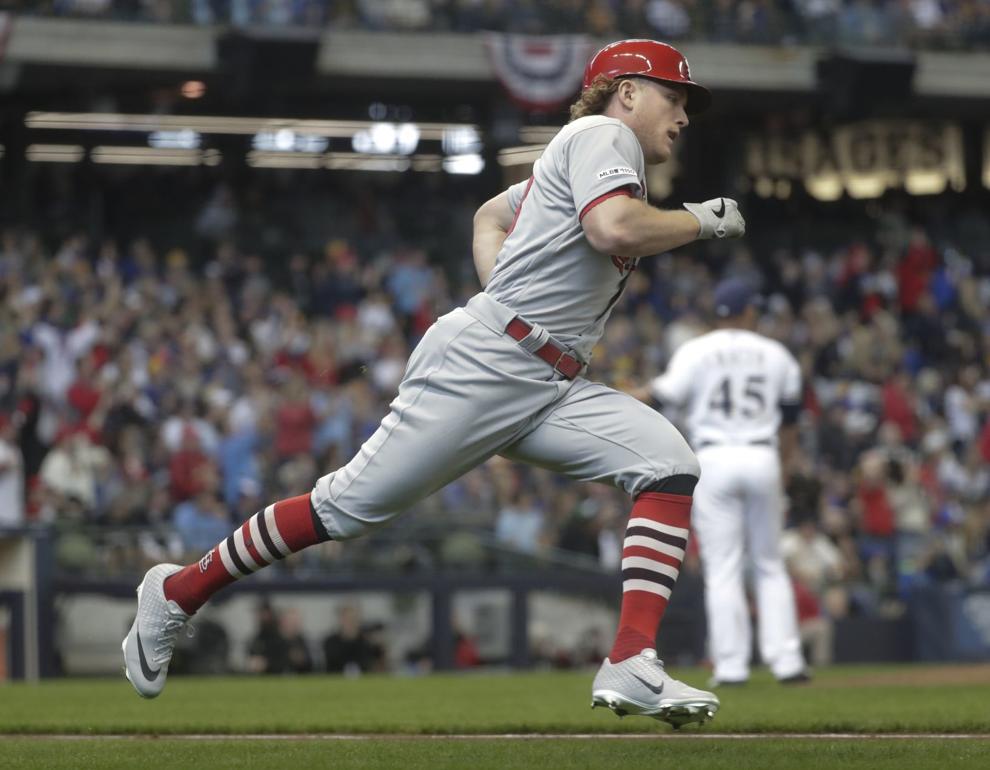 Cardinals, Brewers open baseball season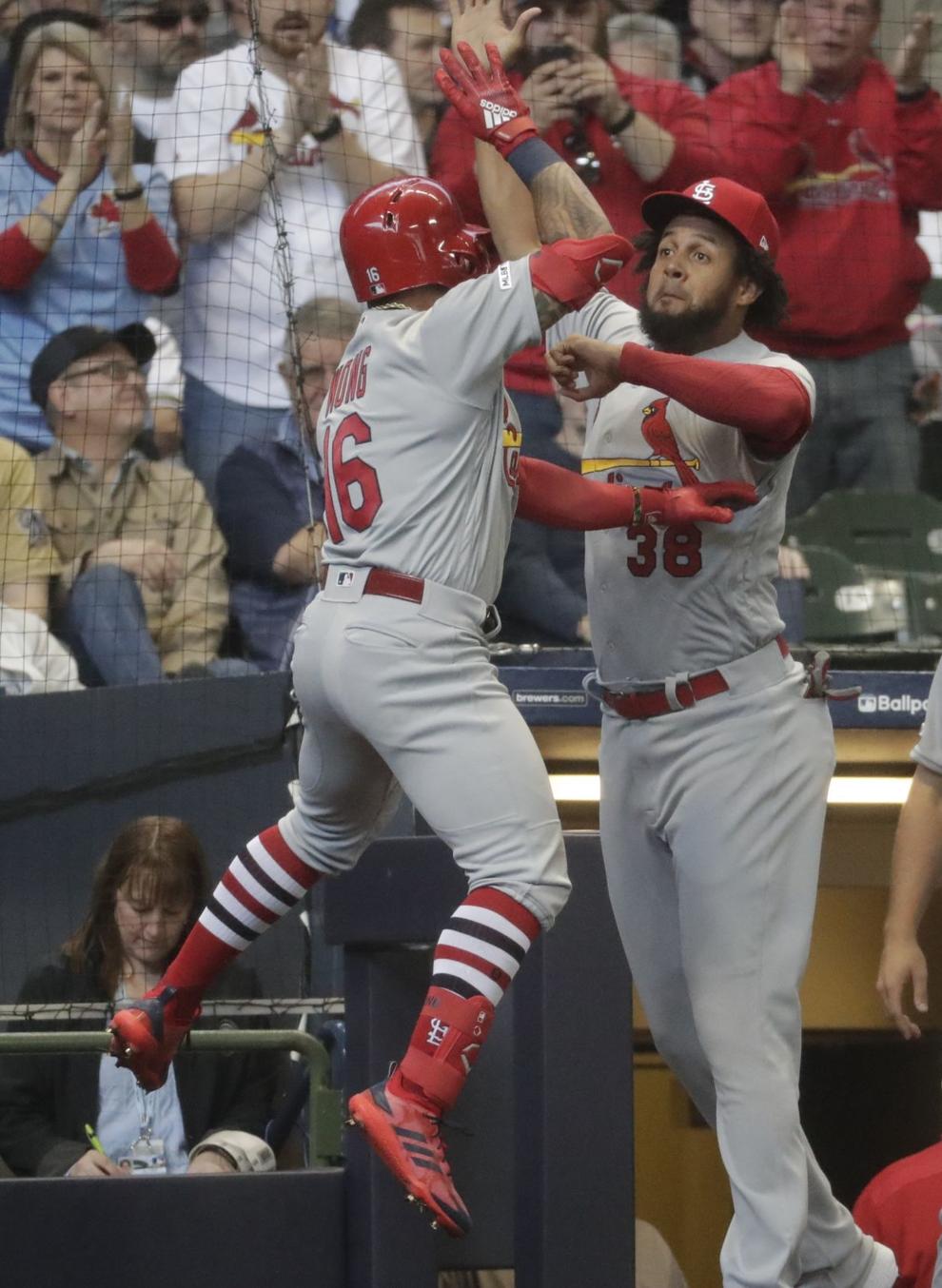 Cardinals, Brewers open baseball season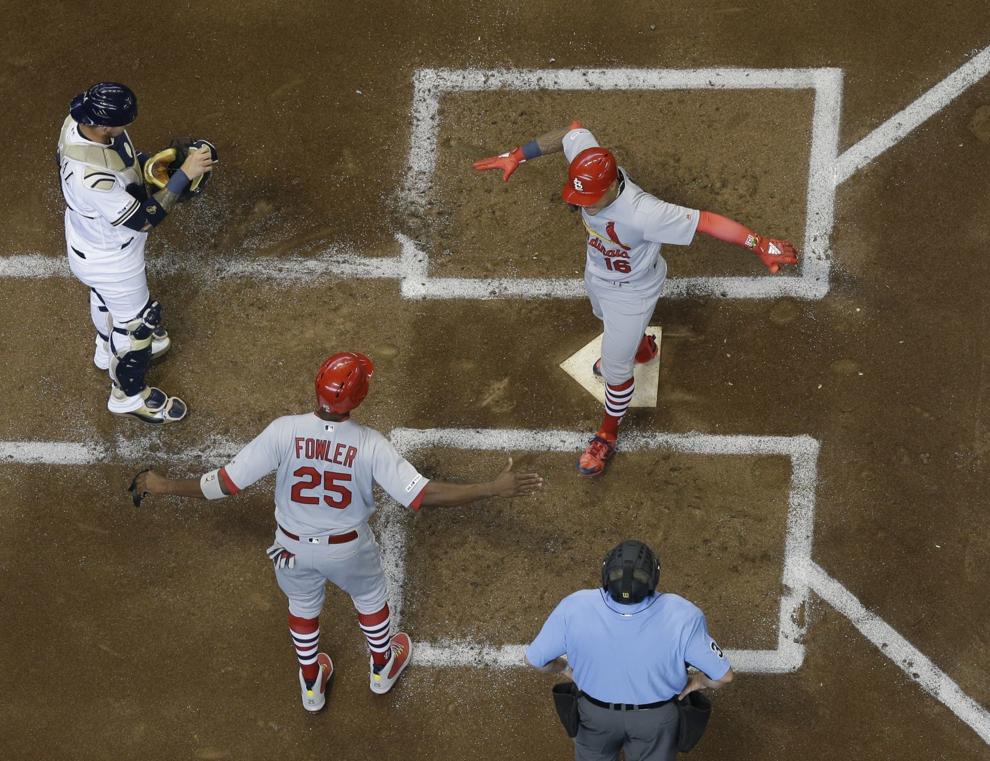 Cardinals, Brewers open baseball season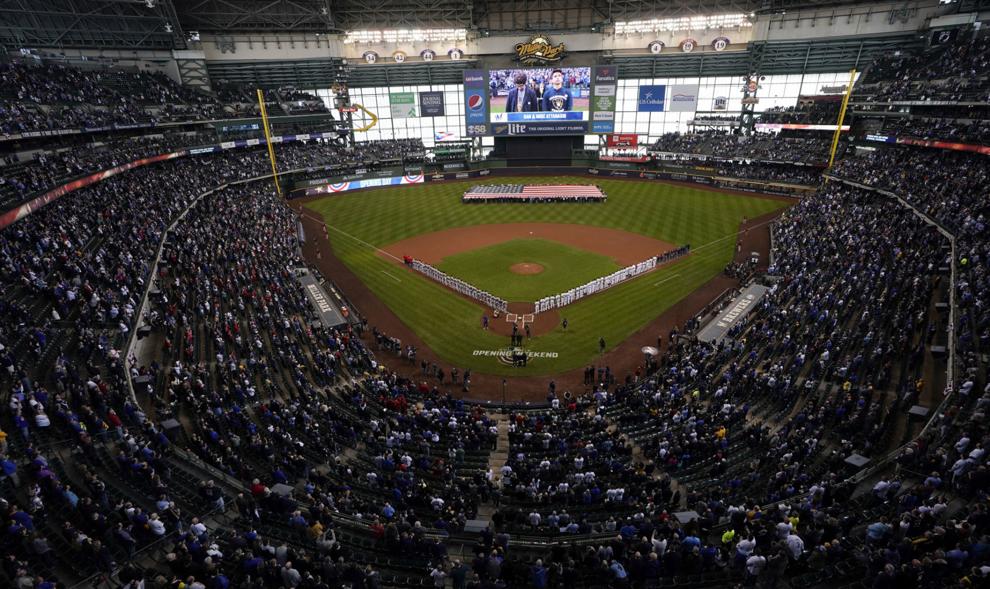 Cardinals, Brewers open baseball season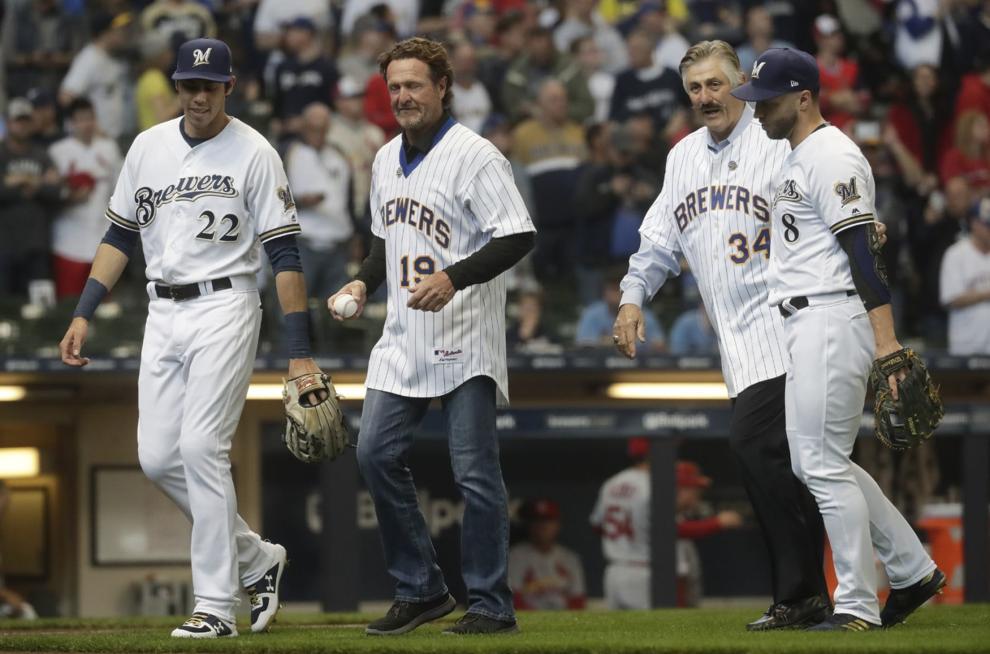 Cardinals, Brewers open baseball season