The first 10 times the Cardinals and Milwaukee Brewers played back in March and April, the pitchers were ducking for cover. Milwaukee hit 25 homers and the Cardinals 20
Four months later, long ball gave way to small ball. Not only was there just one homer, by the Cardinals' Paul DeJong, there barely were any hits (a total of six). And none by the Brewers off Cardinals starter Dakota Hudson through 6 2/3 innings before he was lifted after throwing 111 pitches.
Milwaukee, which had scored 23 runs in its previous two games, didn't have a hit until Yasmani Grandal kept Giovanny Gallegos's slider just fair inside the right-field line for a double with two outs in the eighth. But that was the final Milwaukee hit as the Cardinals blanked the Brewers 3-0.
A paid crowd of 44,843 was hoping to see a no-hitter in St. Louis, even if it was combined, for the first time since Bob Forsch pitched his second on Sept, 26, 1983 at Busch II. But the fans settled for the Cardinals, winning their eighth game in their past 10, taking a half-game lead over the Cubs in the National League Central Division race and shoving the third-place Brewers three games behind.
A week or so ago, folks were wondering if rookie Hudson, who started out 10-5, had hit a wall. In a span of three starts, he pitched only 11 2/3 innings giving up 11 runs. But, at Kansas City last Tuesday, he threw six scoreless innings, allowing five hits.
On Monday, Hudson allowed only the four walks, his fourth to Eric Thames on a close 3-2 pitch that was his last. But he had pitched long enough, and certainly well enough, to post his 12th win, the top total in the majors for a rookie pitcher.
The Brewers stacked six lefthanded hitters in their first seven batters against Hudson, who was allowing lefthanded batsmen to hit .307 against him this season.
He retired all 14 lefthanded hitters he faced, in official at-bats, twice walking Christian Yelich, which probably was the proper move considering his eight home runs against the Cardinals this season.
"I'm aware that they hit me around a little bit early on," said Hudson, who had given up 15 hits and 10 runs in eight innings over two previous starts against the Brewers this year, both in Milwaukee.
During Monday's outing, Hudson said he was paying more attention to the velocity stats on the scoreboard. He said he saw all the zeroes, but he was seeing them as scoreless innings and not a no-hitter which he insisted he didn't know he had until he came off the field.
"I didn't really know it was a no-hitter until I got into the clubhouse and heard the announcer say it. So, whoever, kind of jinxed it," said Hudson, smiling.
"I didn't have a real idea until I came off the field and guys were giving me hugs. Usually I get a handshake. So I'm like, 'What's going on?
"I didn't really pay attention to the surroundings as much as I did what the hitters were doing and what Yadi (catcher Yadier Molina) was doing and trying to bring myself up to par with him."
Manager Mike Shildt said he did not hesitate to pull Hudson when he did. "You could have justified it if maybe it was the eighth. At 111. . . he had more than done his job," said Shildt. "It was not a difficult decision, in the least. If it was 80 pitches, we ride him."
Hudson said, "I didn't realize it until I turned around and I was at 115 pitches or something. I've got to be more efficient I guess. He doesn't usually let me go this long."
Matt Carpenter, a .440 career hitter against Milwaukee starter Zach Davies and who had the only hit at the time, combined with Molina to help put the Cardinals in front in the fifth. Carpenter walked on a 3-2 pitch and took off on the first pitch to Molina, who shot a hit-and-run single into right field. Molina had only one hit to the outfield in 22 at-bats since returning from the injured list.
Carpenter went to third and scored on Kolten Wong's forceout grounder as Wong hustled to beat out what could have been a double play. Continuing in the small-ball vein, Hudson bunted Wong to second and then Wong took off for third with Dexter Fowler at bat. Fowler delivered a single to left and it was 2-0.
"That's part of our game," said Molina, referring to the Cardinals' fundamentals.
"This team can beat you in different ways. It can beat you with homers. It can beat you with the 'small ball.' Pitching. Defense...'"
With one out in the sixth, shortstop DeJong spread-eagled to stop Trent Grisham's smash up the middle. After Hudson saw this play, he said to himself, "Let's do this, no matter how many innings it takes."
Controlling counts better in his past two starts, Hudson said, "I kind of tried to make guys swing at some pitches I didn't want them to capitalize on, so I kind of played smart. I felt today was probably the best I mixed my stuff all year."
DeJong, one of the Cardinals who took early batting practice before the game, made it 3-0 in the sixth with his 22nd homer, a smash that knocked out the glass and stuck in the "M" in Big Mac land in left field. It was his first at Busch since June 6. His previous 12 had come on the road. The homer came off St. Louis native Devin Williams, a Hazelwood West High product.
"I don't even know if that counts as Big Mac," said DeJong. "Maybe a junior Big Mac. It's pretty amazing how it stuck in the light."
Gallegos got the final out of the seventh and in the eighth Orlando Arcia reached base as shortstop DeJong booted a grounder up the middle.
"I've never seen an error go up so quick on my play, but that's all right," DeJong said. "I'll wear it for the team."
Gallegos retired the next two hitters before Grandal's double.
Afterward, Gallegos was almost crestfallen.
"I don't feel really good," he said. "Get out the hitter. That's my job.
"I think it was a good breaking ball. But he's a good hitter, too."
Lefthander Andrew Miller entered to face reigning Most Valuable Player Yelich.
Shildt, at the mound, said that had considered pitching carefully to Yelich but, upon further review on his way back to the dugout, opted for the intentional pass, loading the bases. This gave Miller a look at another lefthanded hitter in Mike Moustakas, who was only three for 14 against Miller.
Moustakas grounded to second baseman Wong. Miller then ran through the Brewers in the ninth for his fifth save.
Moustakas, talking about the intentional walk to Yelich said, "Yeah, he's the MVP, man. Pretty intelligent decision. I wouldn't want to pitch to that guy."
Counsell said, "They pitch around Christian all night, for sure. So there was not much action."
It was a clean game throughout but DeJong said, "We just really outplayed them tonight."
---
Nearly a no-hitter for Cards
Cards and Brewers battle at Busch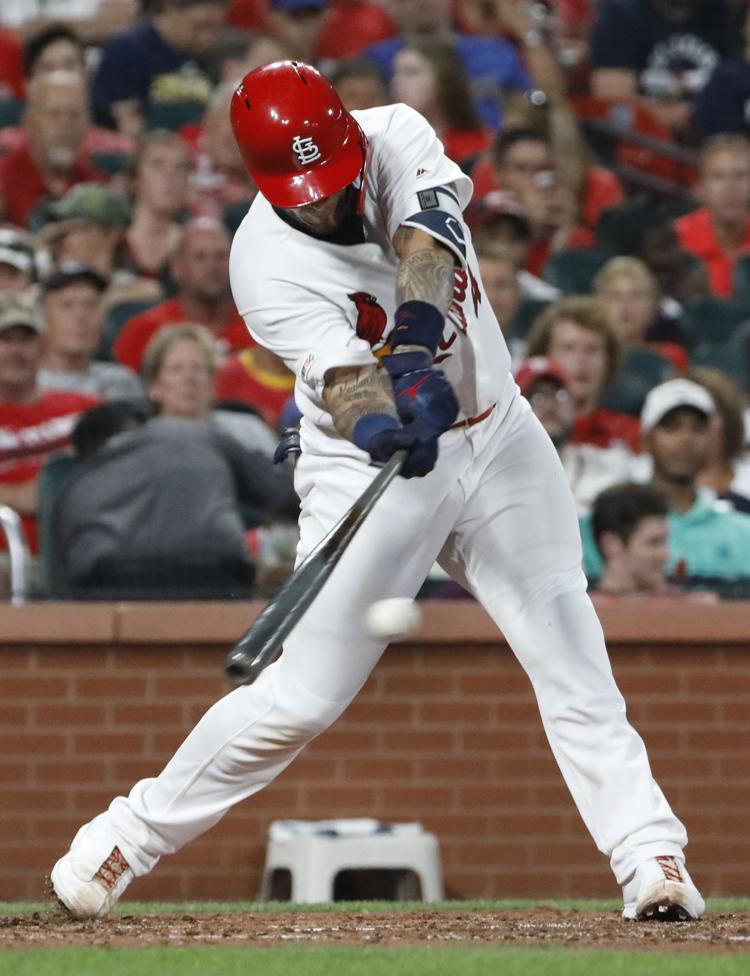 Cards and Brewers battle at Busch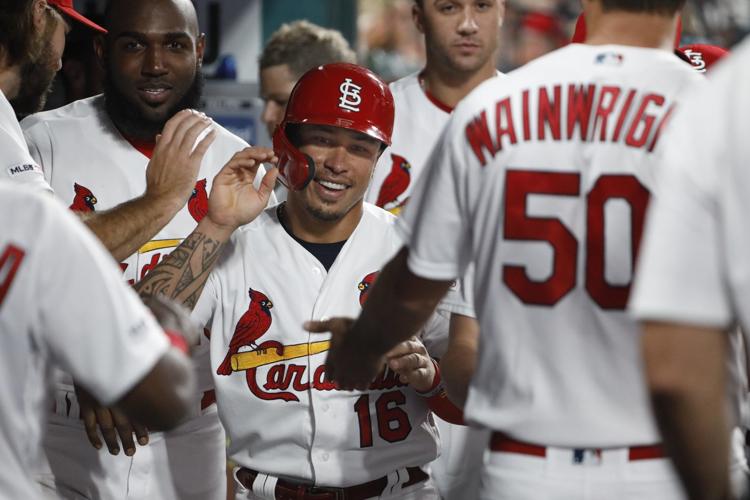 Cards and Brewers battle at Busch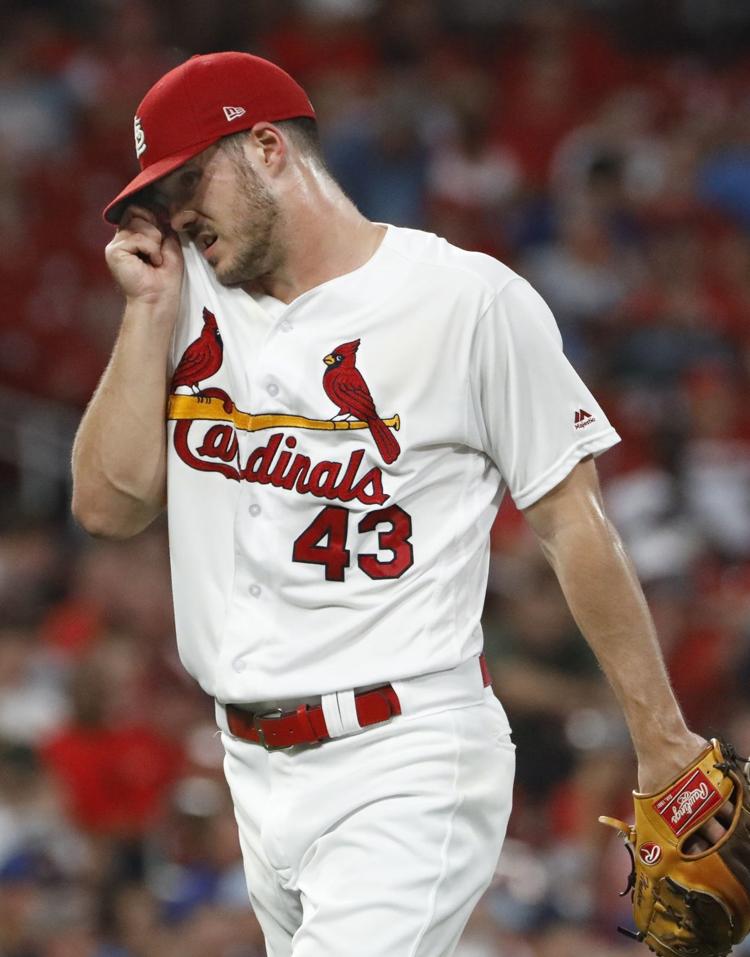 Cards and Brewers battle at Busch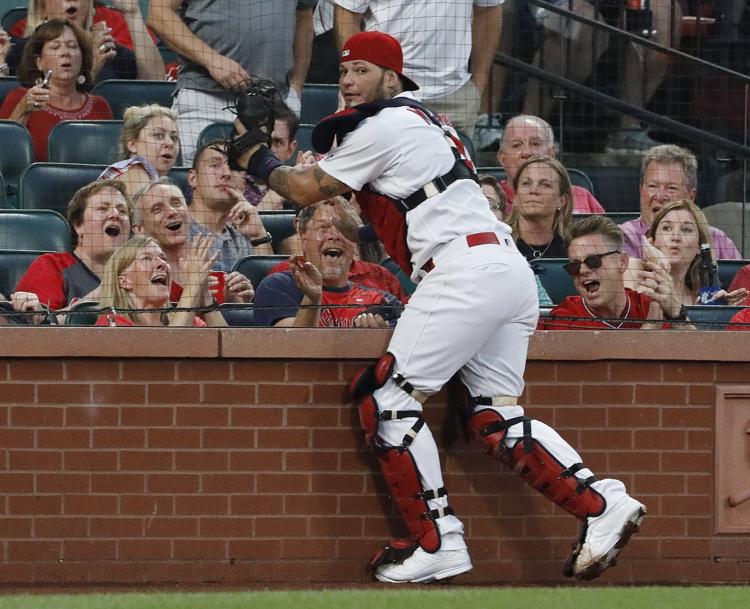 Cards and Brewers battle at Busch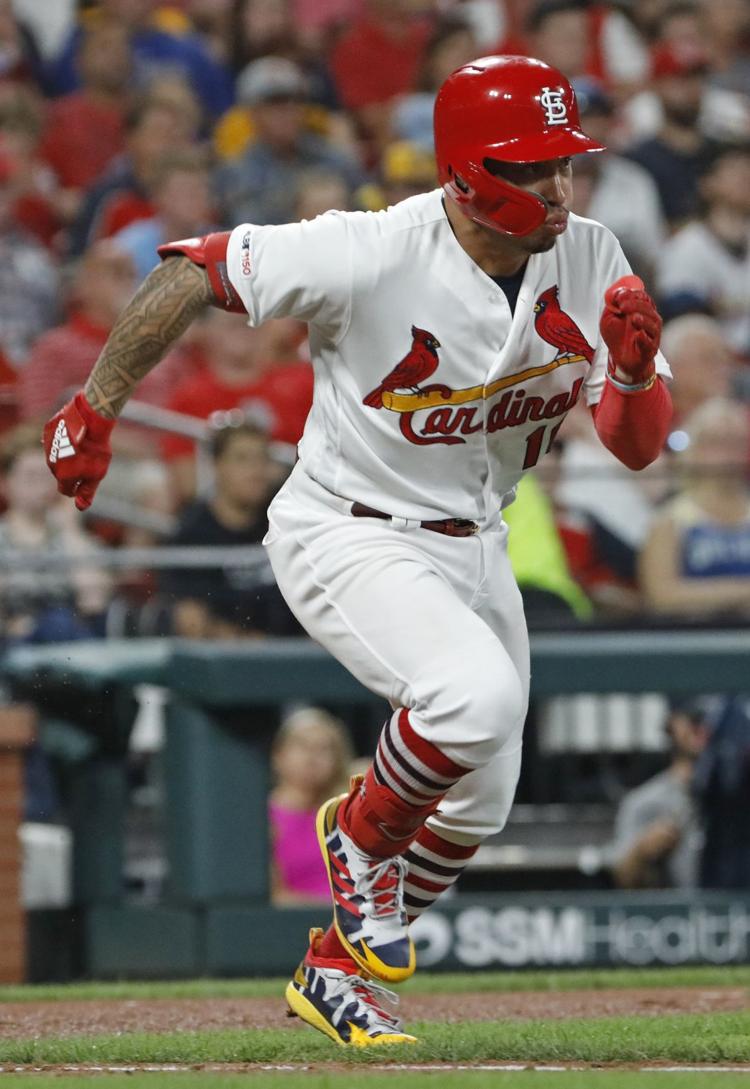 Cards and Brewers battle at Busch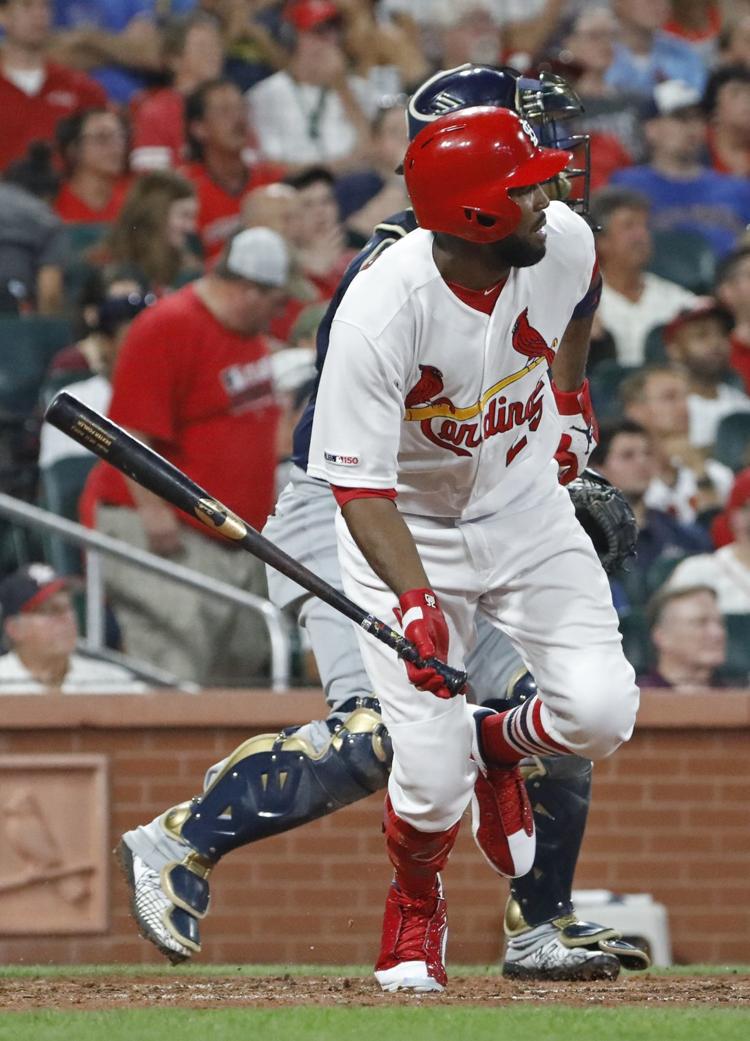 Cards and Brewers battle at Busch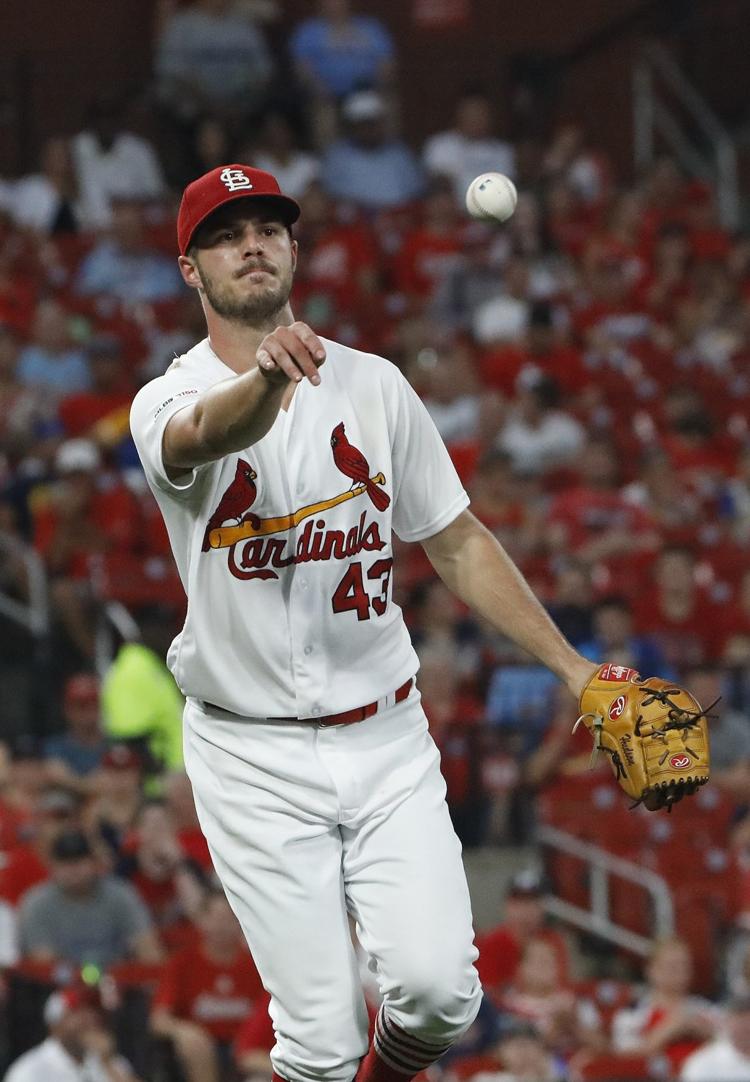 Cards and Brewers battle at Busch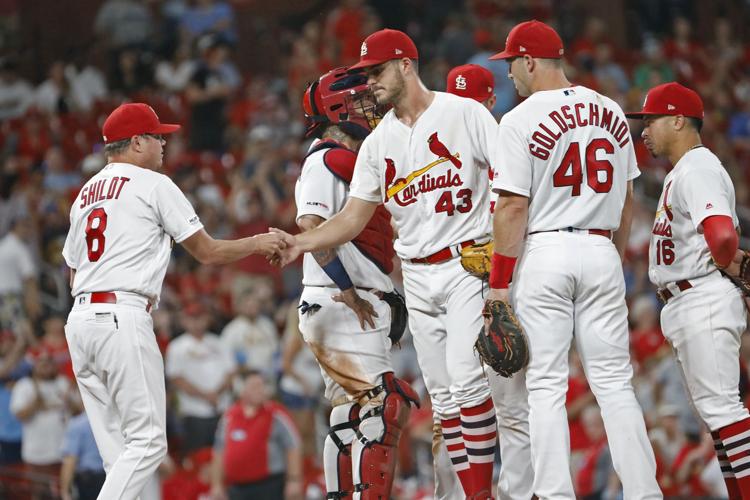 Cards and Brewers battle at Busch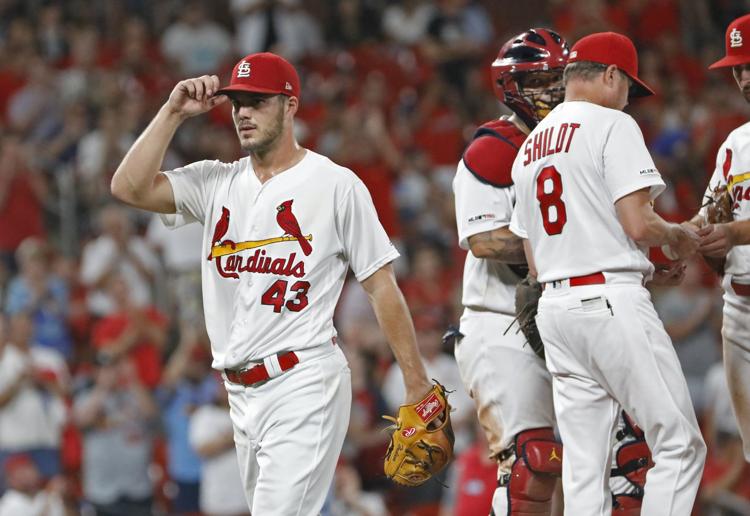 Cards and Brewers battle at Busch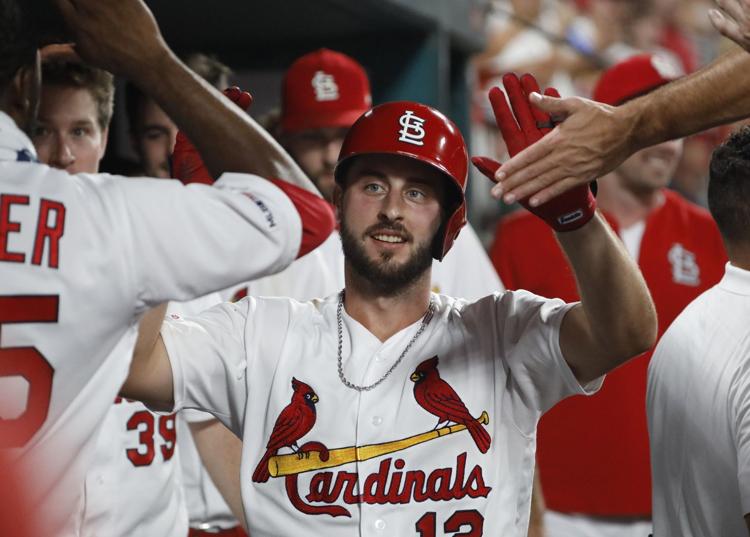 Cards and Brewers battle at Busch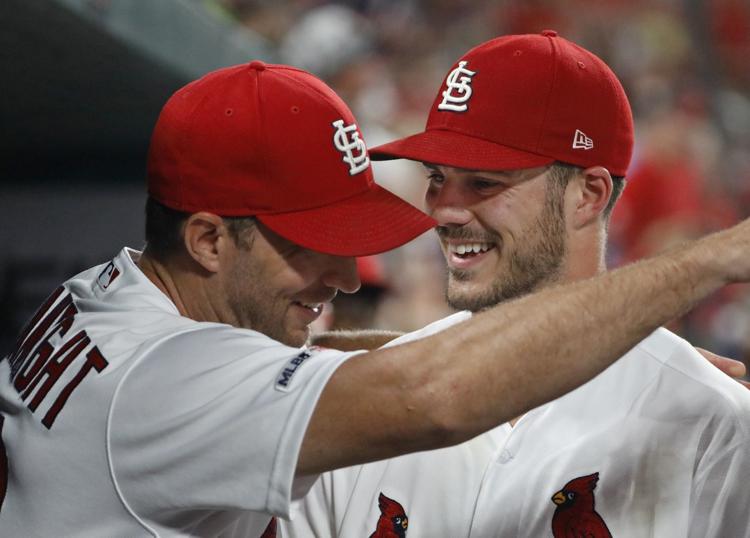 Cards and Brewers battle at Busch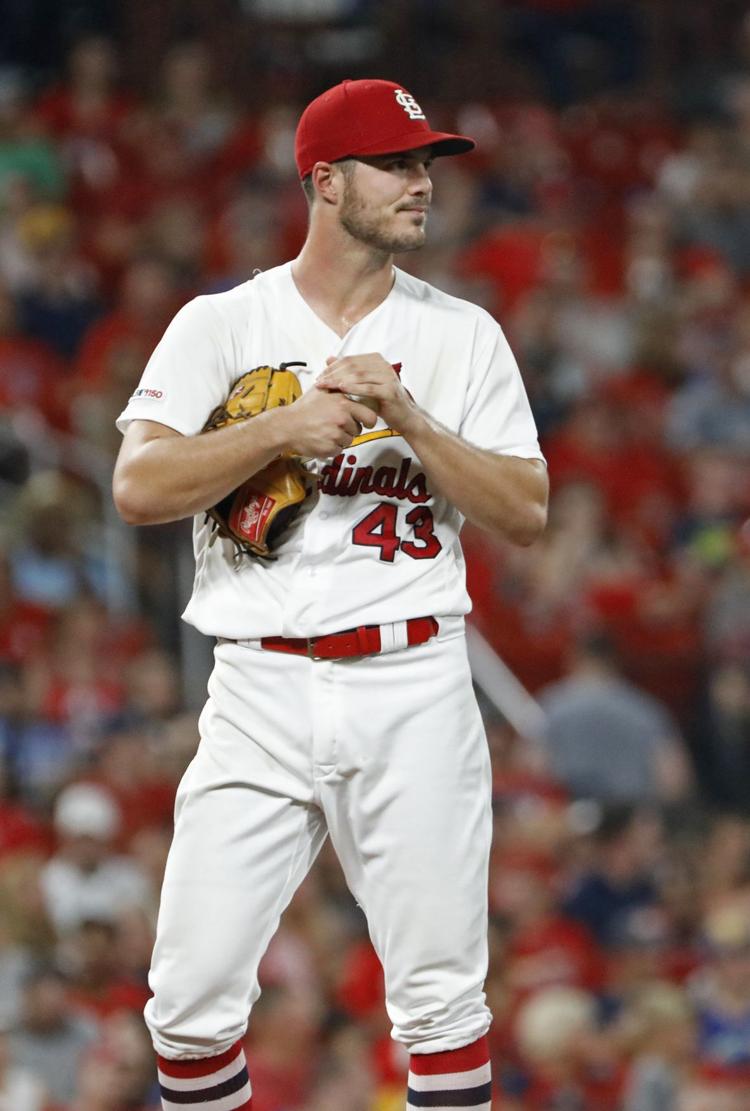 Cards and Brewers battle at Busch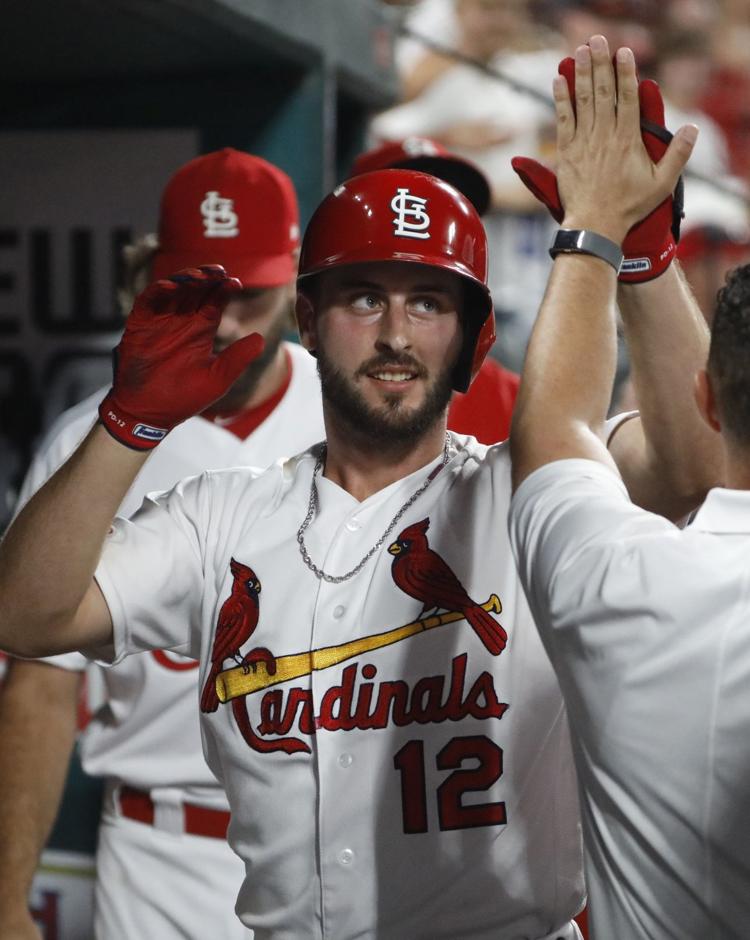 Cards and Brewers battle at Busch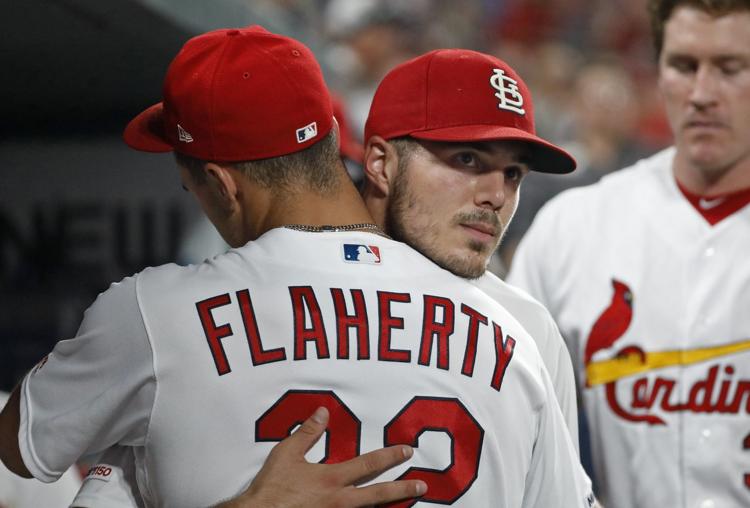 Cards and Brewers battle at Busch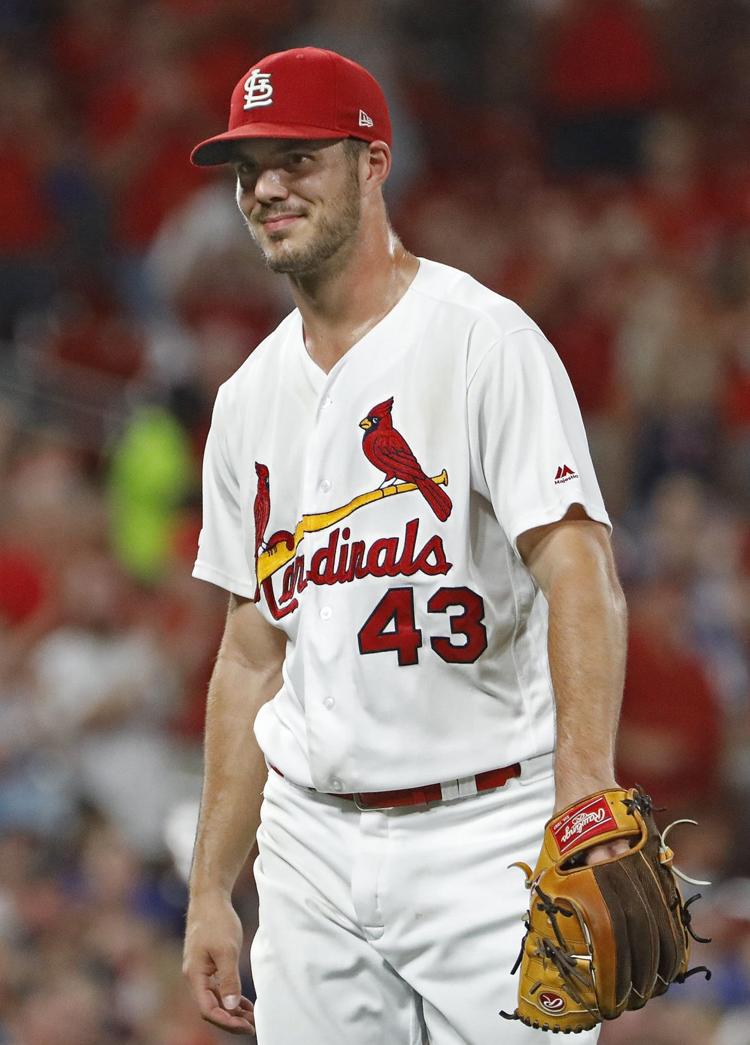 Cards and Brewers battle at Busch