With a keystroke on a laptop or a swipe to the latest app on a tablet, hitters can access a galaxy of metrics at their fingertips to gauge their potential for production, from launch angle to a bat's balance point, exit velocity to expected batting average.
Perpetually searching for ways to improve his swing, Nolan Arenado welcomes all of the latest data, but still cherishes a trusty, analog number from box scores of yore.
It's one of the few that is certain to appear in the line score.
"I like driving in runs. I like RBIs," the Cardinals' third baseman said. "People don't really talk about that stat anymore. I still talk about it. I still like it. I feel like the best hitters in the game all drive in runs, and that's what I'm trying to be."
That's what he is, say teammates.
Exhibit 2022.2: Saturday.
Arenado tied the game with a double in the first inning, tied the game again with a single in the third, and finished with three doubles and three RBIs to propel the Cardinals to a 6-2 victory against Pittsburgh at a sold out Busch Stadium. Arenado finished the game four-for-four and went three-for-three with runners in scoring position. Going into Sunday's game, Arenado has hits in his past five at-bats, three of them for extra bases, and four of them delivering RBIs.
"That's why I'm here," he said. "To drive runs in."
Arenado's RBIs coupled with Paul DeJong's two-run homer to right field and lifted the Cardinals once starter Miles Mikolas found a way to avoid an eruption of runs. In his first start of the season, Mikolas needed 41 pitches to complete the first inning and on those 41 pitches had only one swing and miss. The Pirates had three singles and the bases loaded before Mikolas got an out in the game. Acting manager Skip Schumaker, filling in for Oliver Marmol as he recovered from the flu, had Jake Woodford warming in the bullpen as Mikolas' pitch count started to bloat in the first inning.
Mikolas got ahead 0-2 on the final two batters of the inning but could not put either away until reaching a full count. He walked one, but still limited the bruising to a single run.
"That game could go pretty bad, pretty quick," Mikolas said.
"I think really the game was won in that inning because of only letting in one run," Schumaker said. "That game could have gotten out of hand."
The prolonged first inning and the Pirates' eight baserunners before Mikolas could get an eighth out shortened the right-hander's outing to 3 2/3 innings and asked the bullpen to get 16 outs. Kodi Whitley received his first major-league win for getting four of them in a scoreless 1 1/3. An adrift Pittsburgh lineup couldn't maximize any opportunity. Each lead the Bucs took, Arenado answered. Arenado drove home Dylan Carlson with a double in the first inning to tie the game, 1-1. In the third, Arenado flipped a single to right field to score Paul Goldschmidt and tie the game, 2-2. Arenado scored the first of his two runs on DeJong's opposite-field homer that broke the tie in the third.
Using his new lab-crafted bat, Arenado added doubles in his final two at-bats to become the fifth Cardinal in the past 100 years to begin a season with four extra-base hits in the first two games and first since Jim Edmonds in 2001.
"Some guys are gamers," Mikolas said. "Locks in and gets it done."
"Calm," said Schumaker, the Cardinals' bench coach and their former leadoff hitter. "I think of the guys I played with and the guys who are in the situation now, and they're steady and calm. There is no situation too big I think, whether it's Allen Craig or Matt Holliday or (Albert) Pujols or now it's Arenado and Goldy. These guys – there's no situation that is too big. I see a sense of calmness when they're up."
Arenado can appear, at times, restless in his swing work.
He'll pause in the middle of sentences to grab a bat and admits he's been known to get up from a conversation or a meal to grab a nearby bat and take some swings.
"There's no doubt I'm thinking about hitting all the time," he said, and then smiled. "I probably need to stop doing that."
Driven by what he felt was a down year in his first year with the Cardinals, Arenado sought ways this winter to generate more power from his swing. He visited hitting labs in the Pacific Northwest and down by the bayou on his quest. In games, he is using the same counterweight bat that Paul Goldschmidt has adopted. The bat, custom made by Marucci, is nicknamed the "hockey puck" for the bulb at the end of the handle. It allows a hitter to have an inch longer and ounce heavier bat without changing its balance or how it feels to swing.
There are many ways to measure its effectiveness.
In the fifth, Arenado turned on a 98-mph fastball for a double that left his bat at 109.8 mph. He said he was frustrated how he did against fastballs last year, and that exit velocity is swifter than all but two of his hits last season, faster than any he had after April 15.
"I feel the ball jumps off harder than the older bats I used," he said.
A number that gnawed at Arenado after 2021 was his .255 batting average – the lowest of his career in a full season. But that number hid how timely he hit. Arenado batted .321 with runners in scoring position, had a .571 slugging percentage and .984 OPS in those spots. With two outs and runners in scoring position, he hit .355 with a 1.098 OPS. That's how he got a number the Cardinals had not seen in more than a decade.
It's those RBIs he likes.
His 105 RBIs were the most by a Cardinal since Pujols in 2010.
"I want to hit for a high average, but I'd rather drive in 100 than hit for a higher average," Arenado said. "That's not for everyone. That's for me, I feel like that's what I need to do."
There are many ways to measure productivity for a hitter. There's the statistical curio like Arenado being the first Cardinal third baseman with three doubles in a game since Scott Rolen in 2006. There's the cumulative like Arenado's .625 average to start the season, or the narrative like his five RBIs that do need teammates on base. There's the predictive, such as Arenado's three swings in two games that have exit velocities of 102 mph or faster.
And then there's the number that provides the most context of all.
"It's two games," Schumaker said. "We've got a long way to go. It's fun so far."
Photos: Cardinals 6, Pirates 2
Cardinals 6, Pirates 2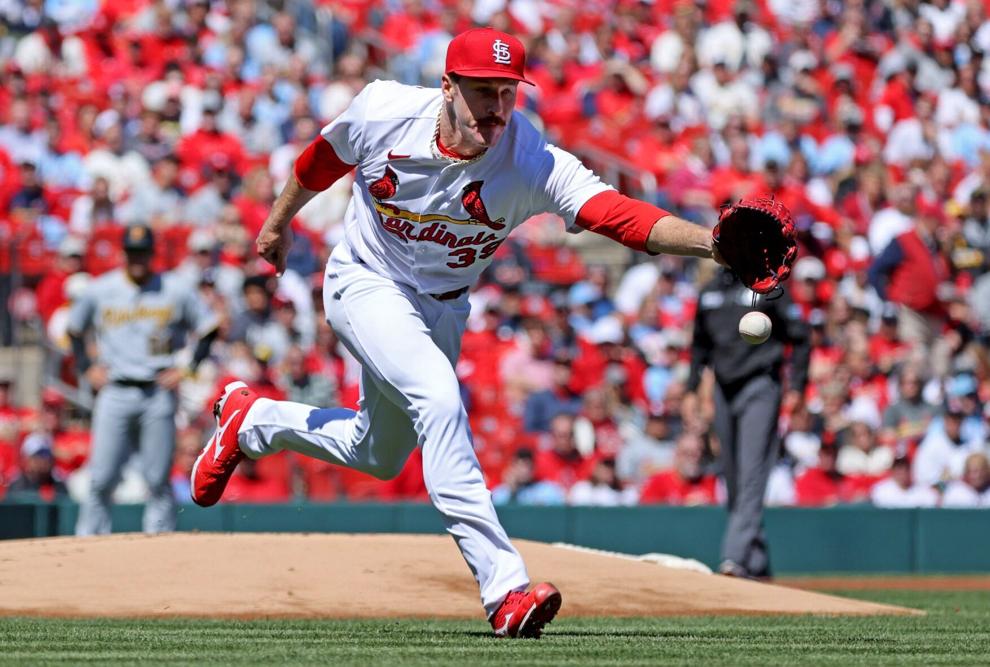 Cardinals 6, Pirates 2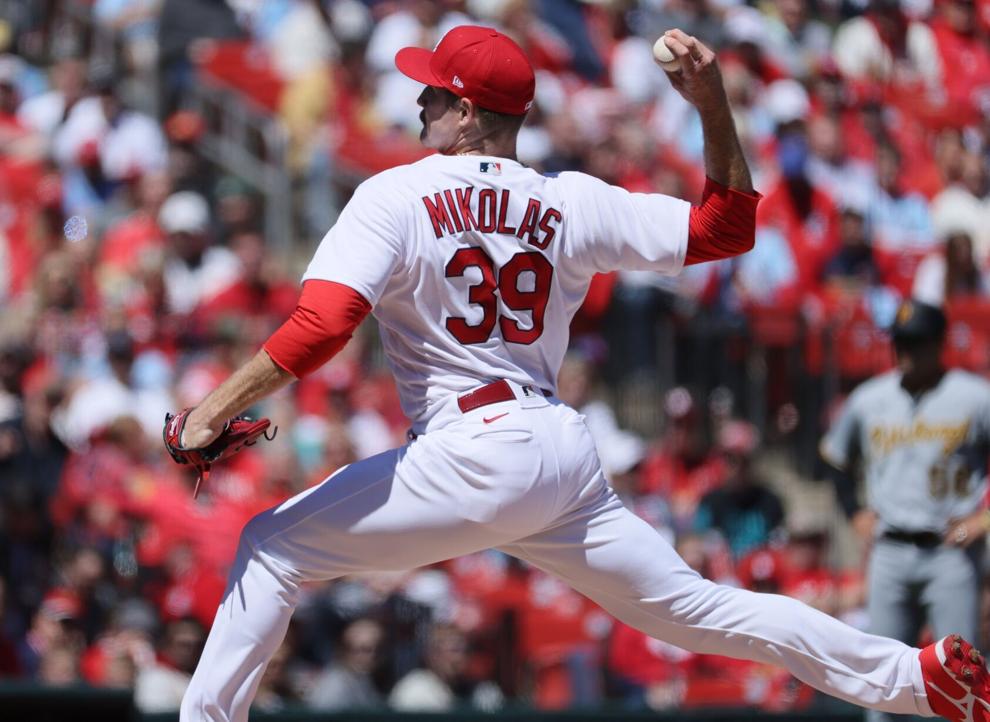 Cardinals 6, Pirates 2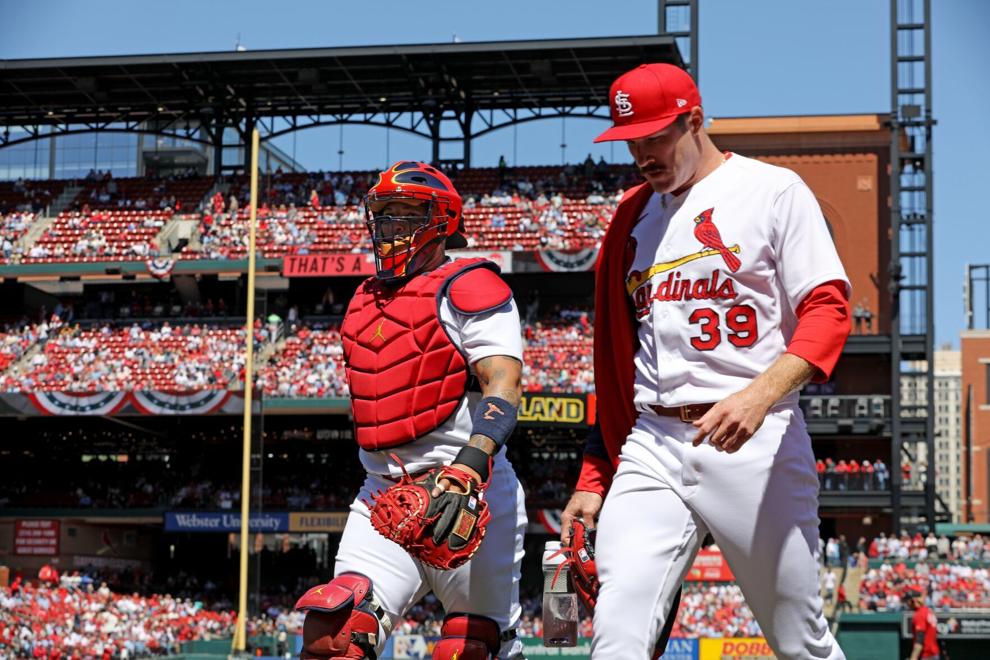 Cardinals 6, Pirates 2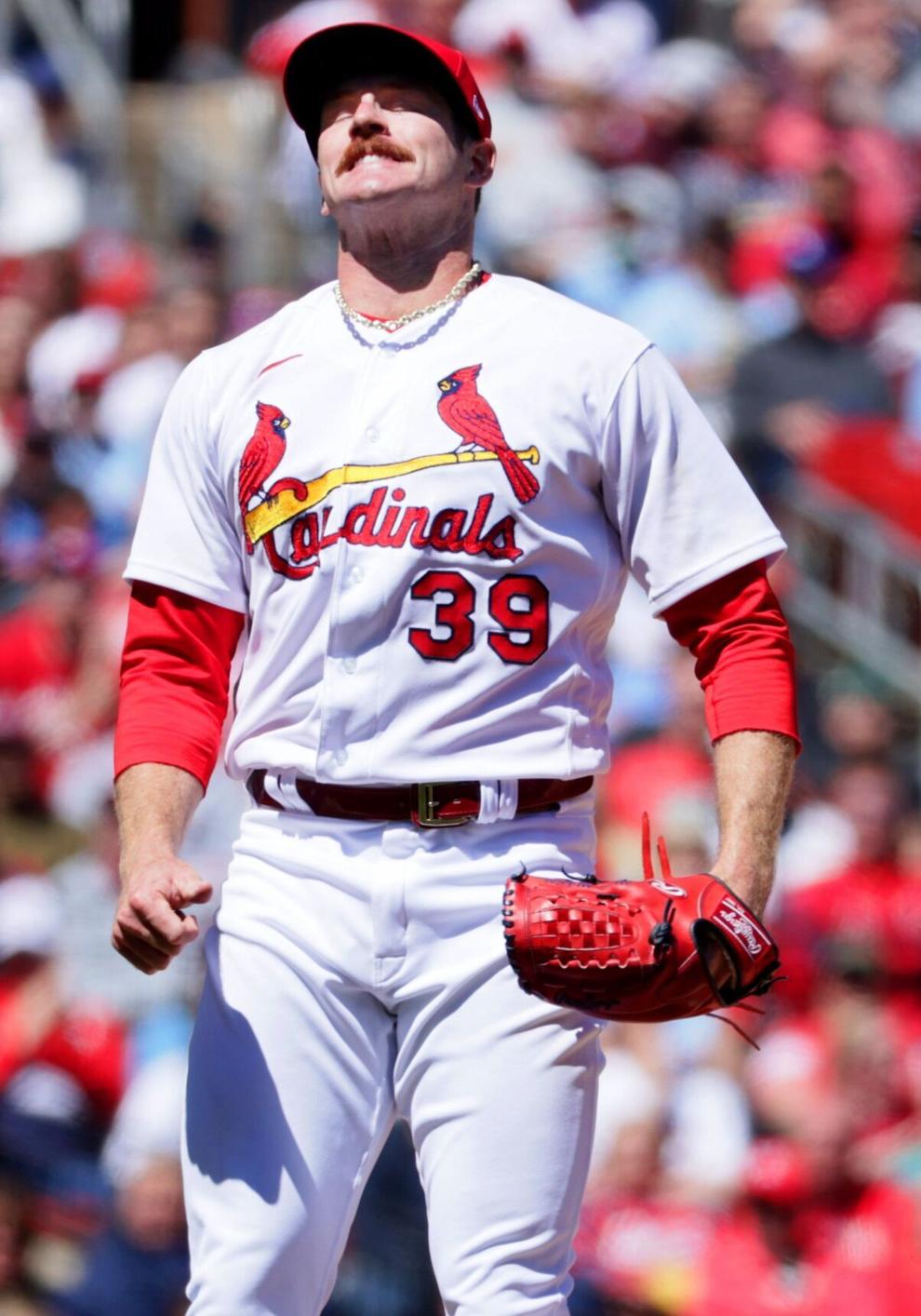 Cardinals 6, Pirates 2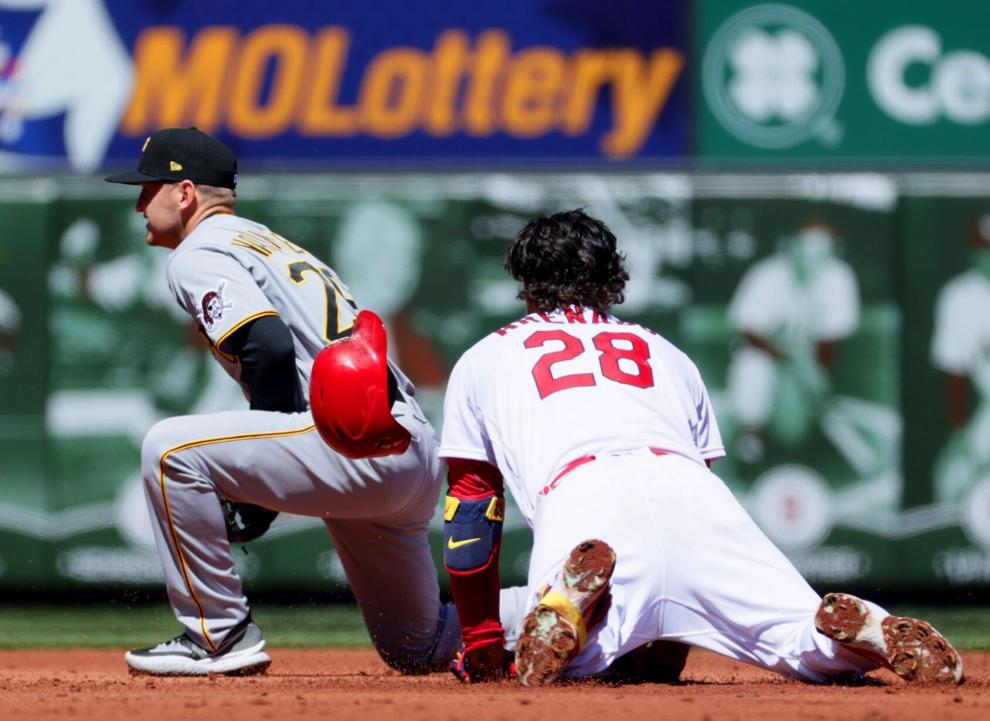 Cardinals 6, Pirates 2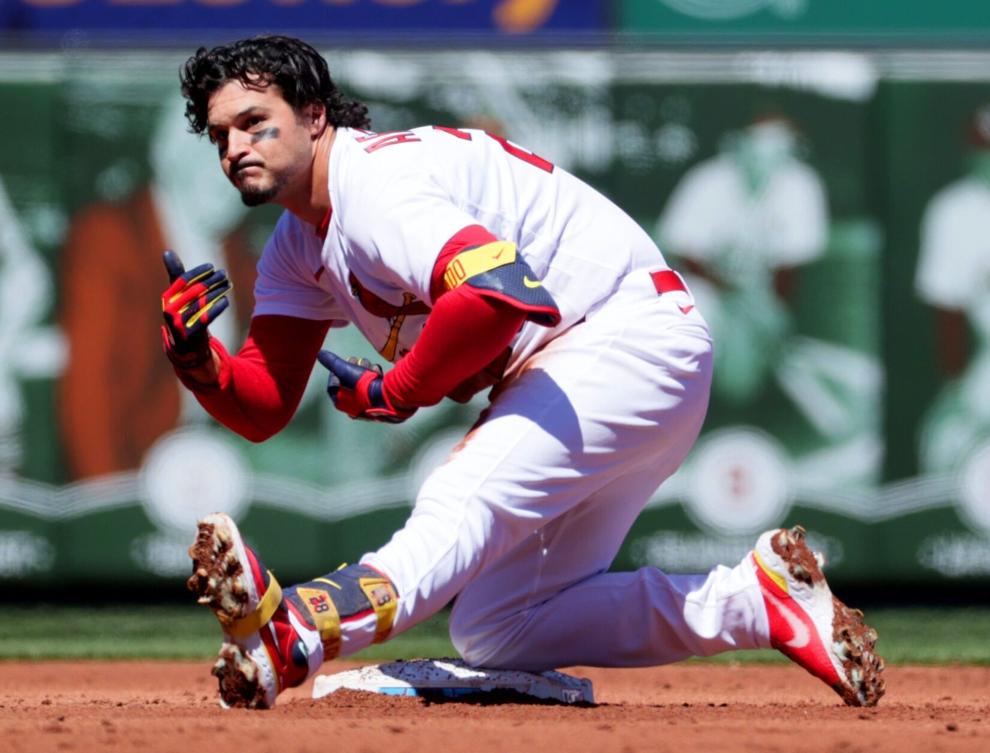 Cardinals 6, Pirates 2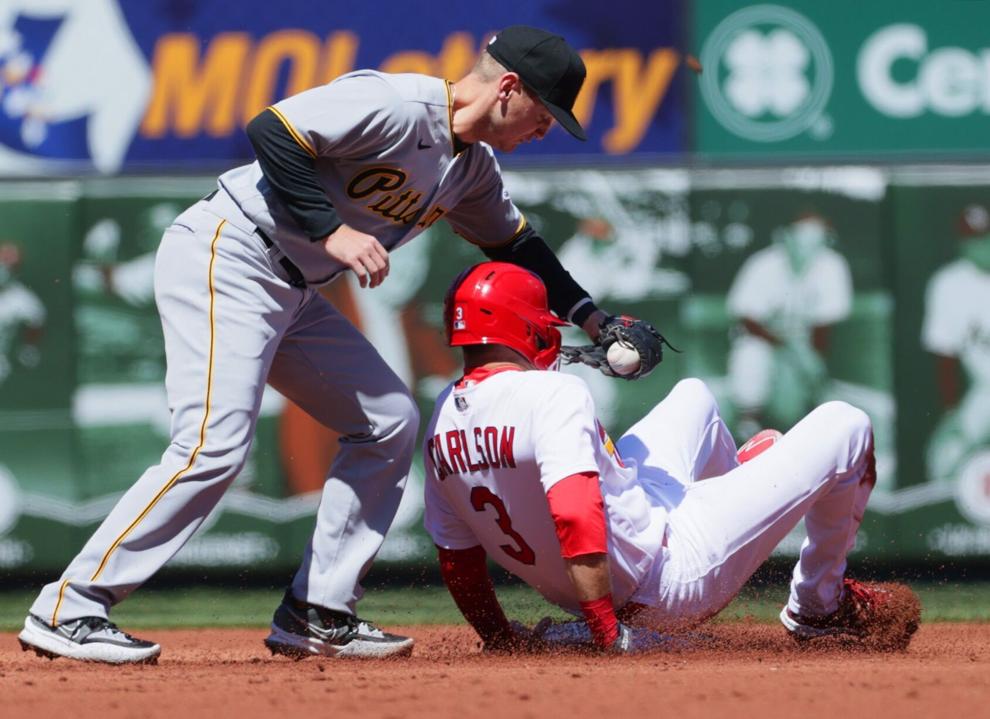 Cardinals 6, Pirates 2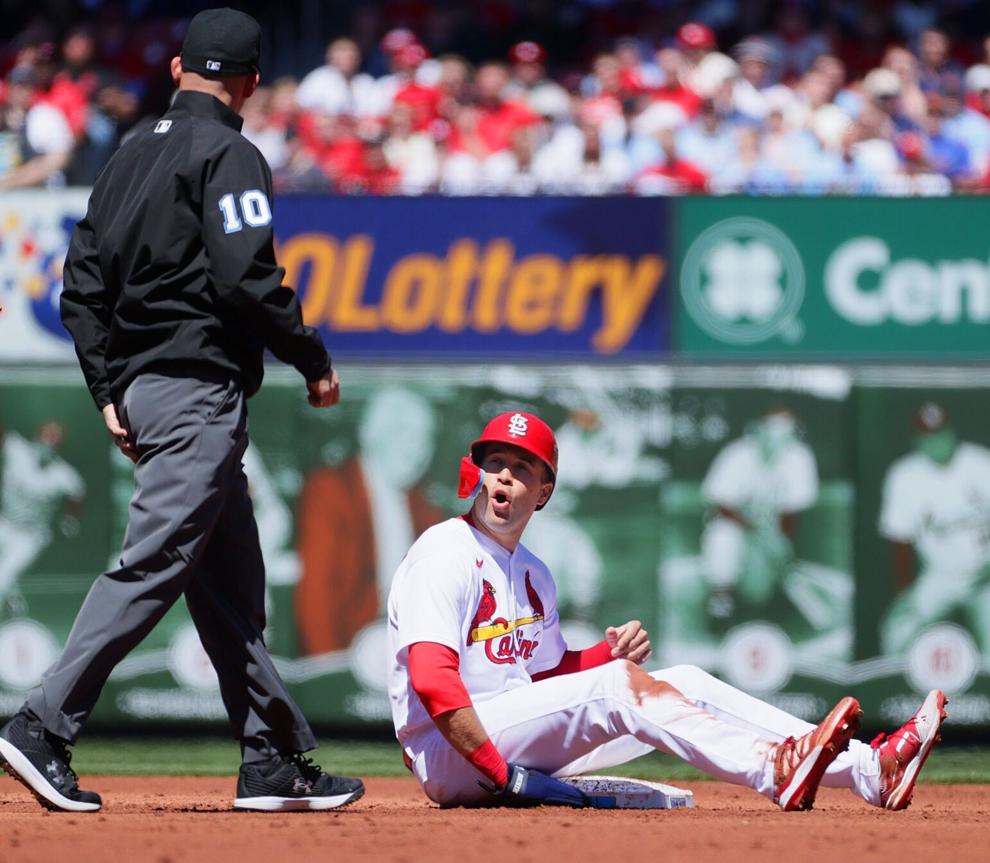 Cardinals 6, Pirates 2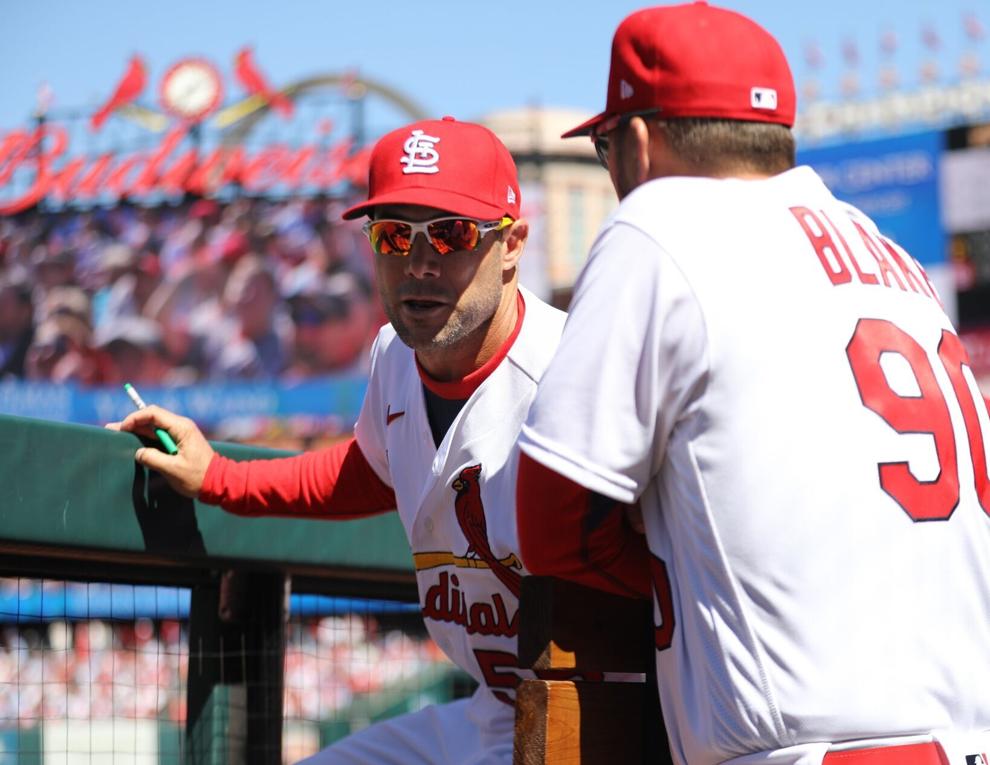 Cardinals 6, Pirates 2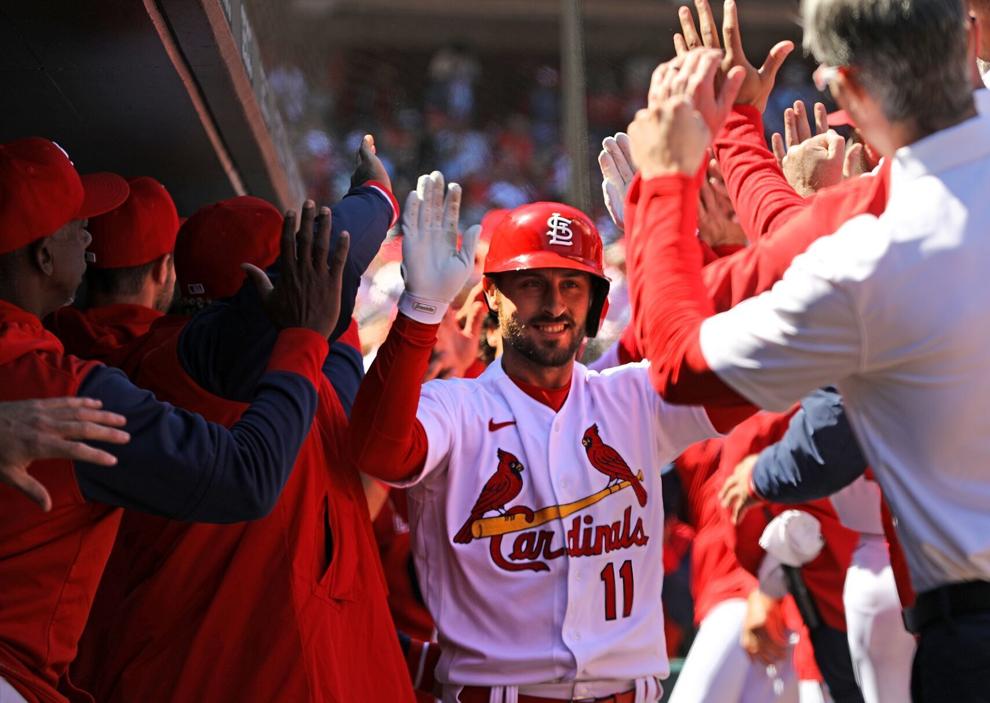 Cardinals 6, Pirates 2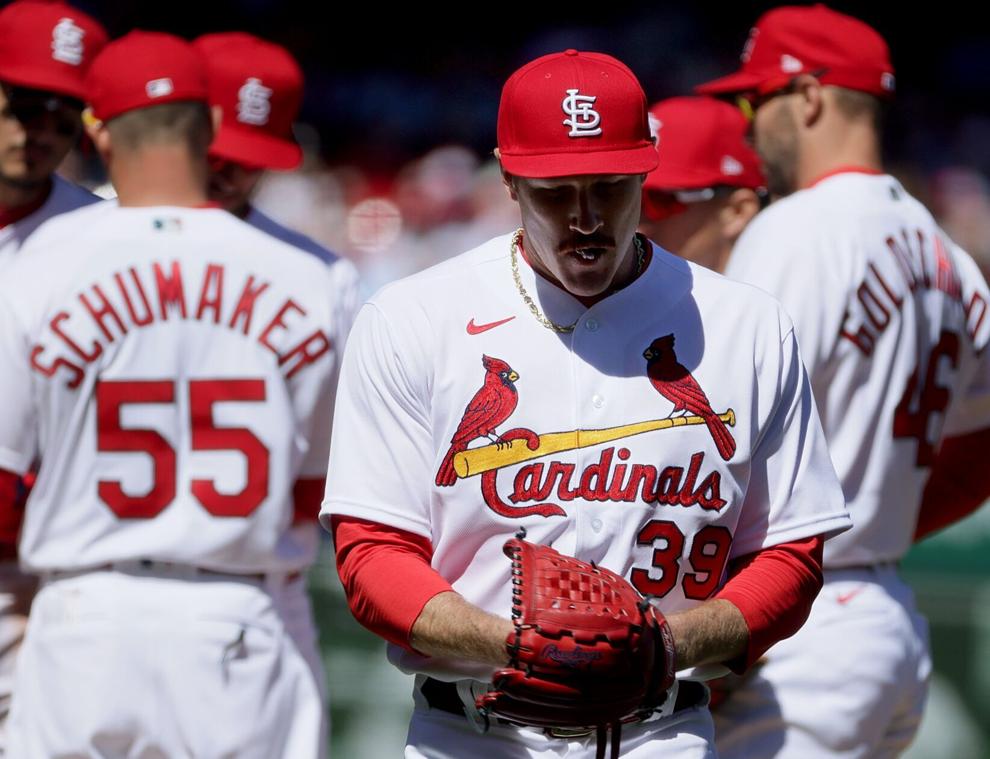 Cardinals 6, Pirates 2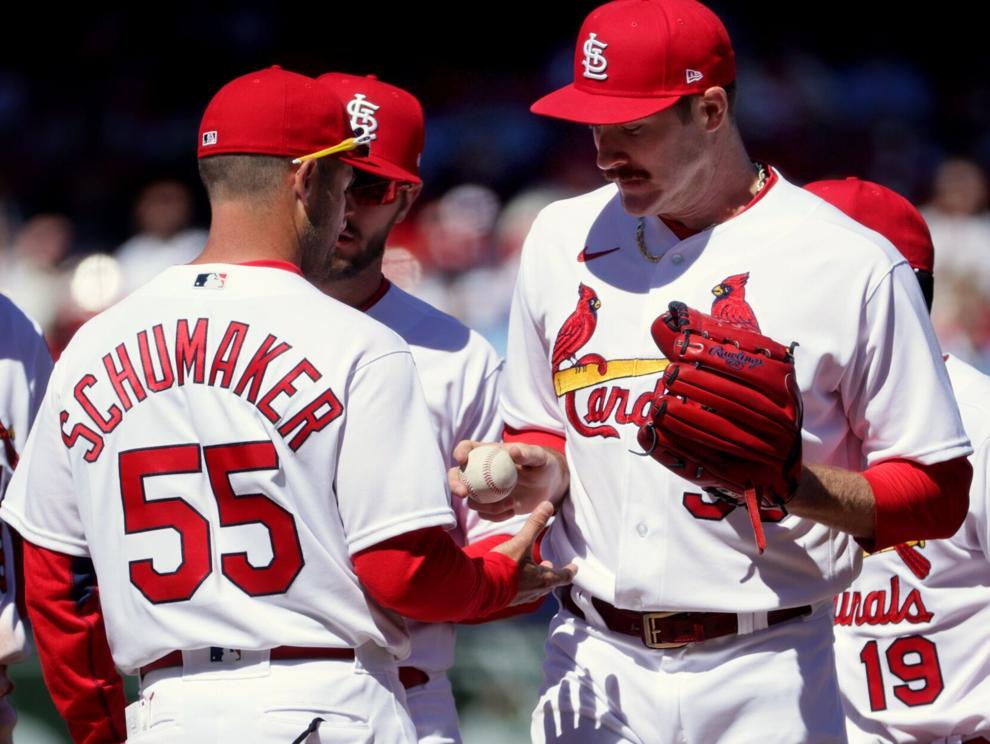 Cardinals 6, Pirates 2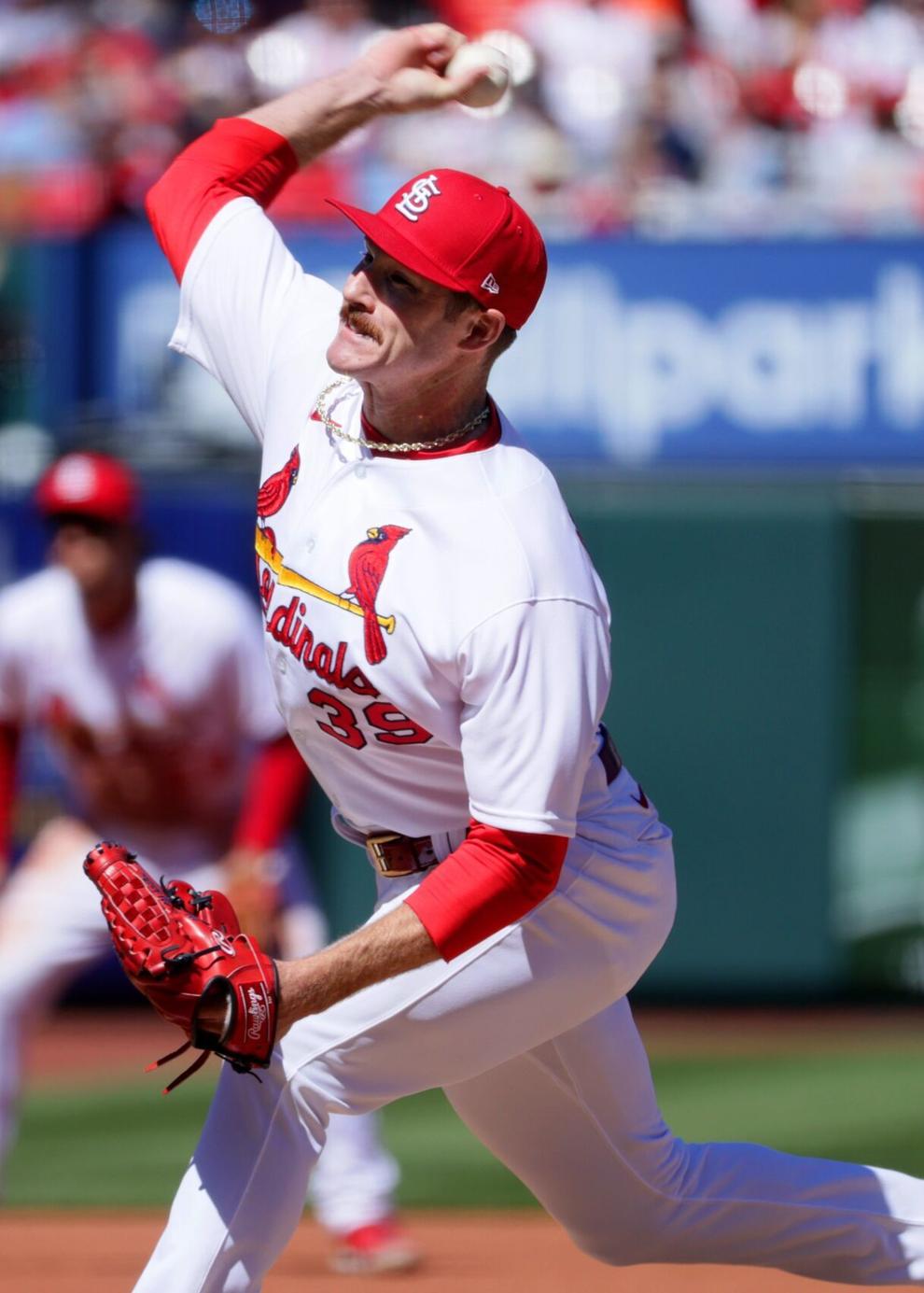 Cardinals 6, Pirates 2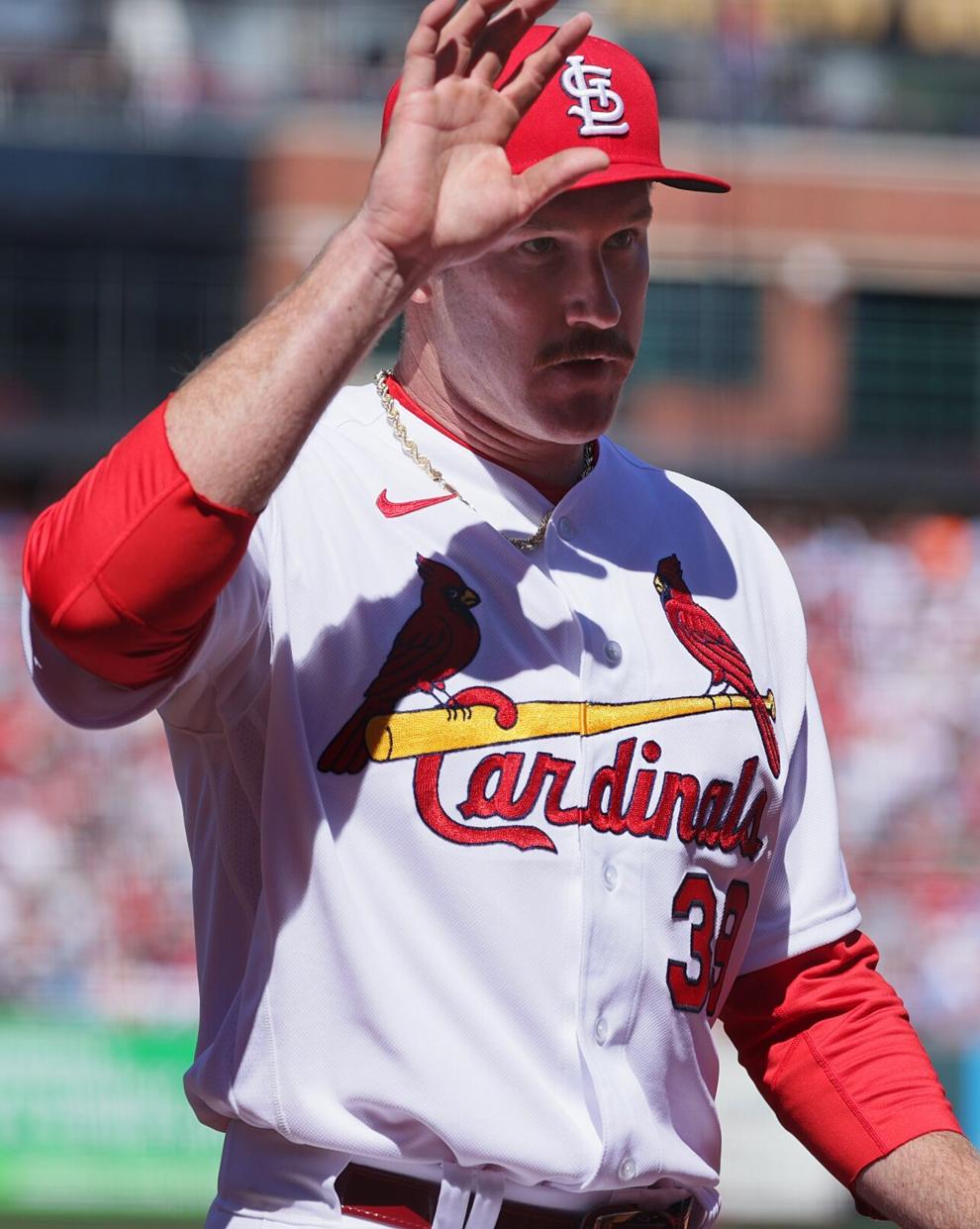 Cardinals 6, Pirates 2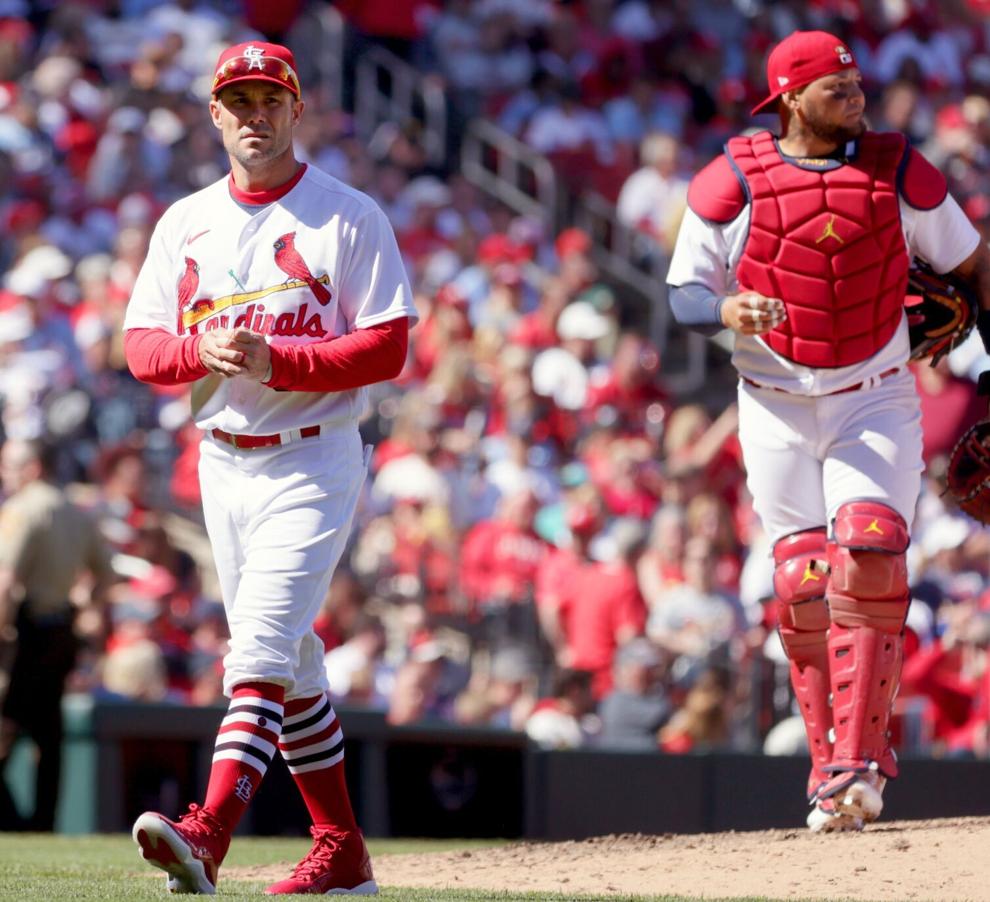 Cardinals 6, Pirates 2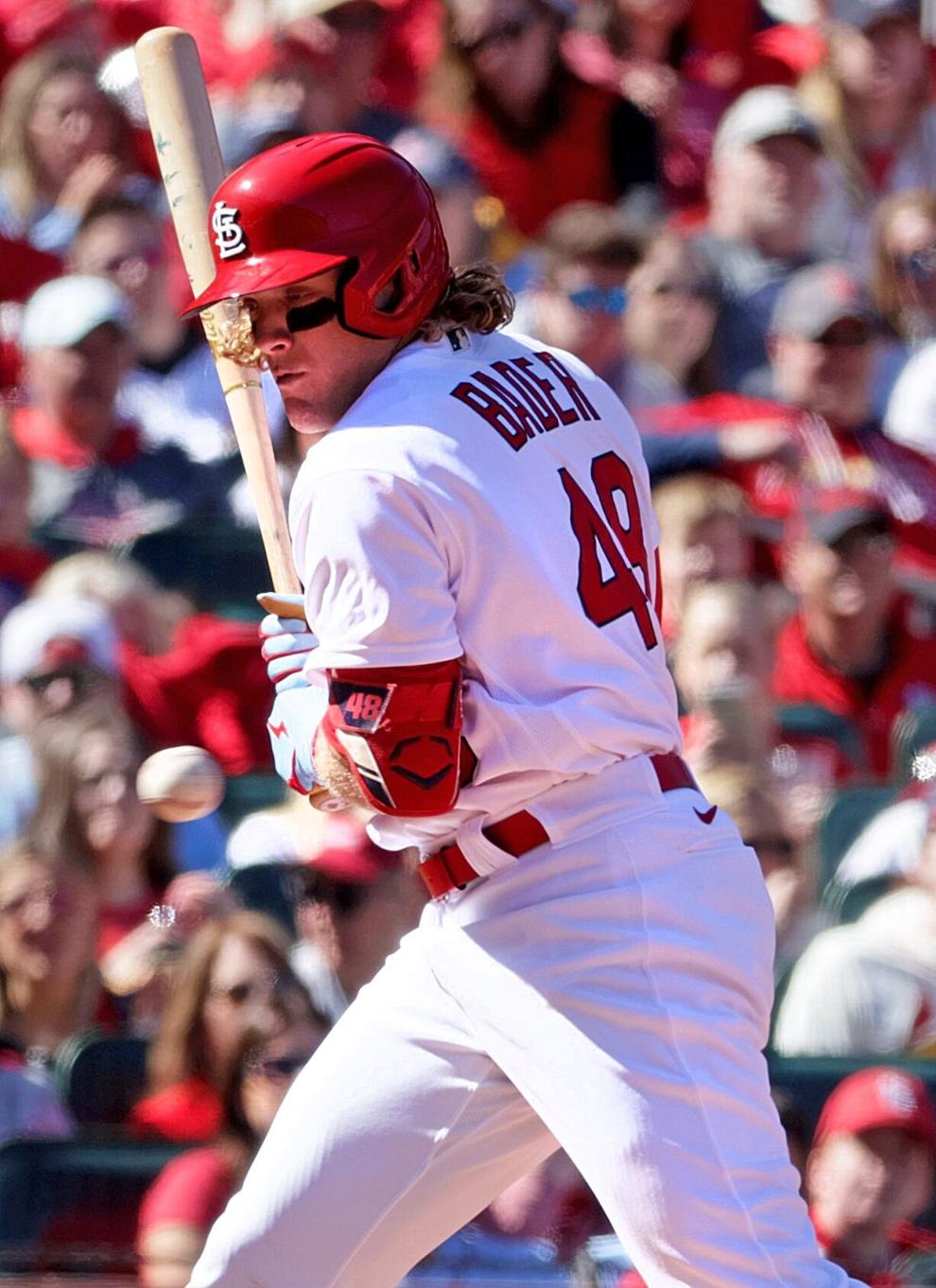 Cardinals 6, Pirates 2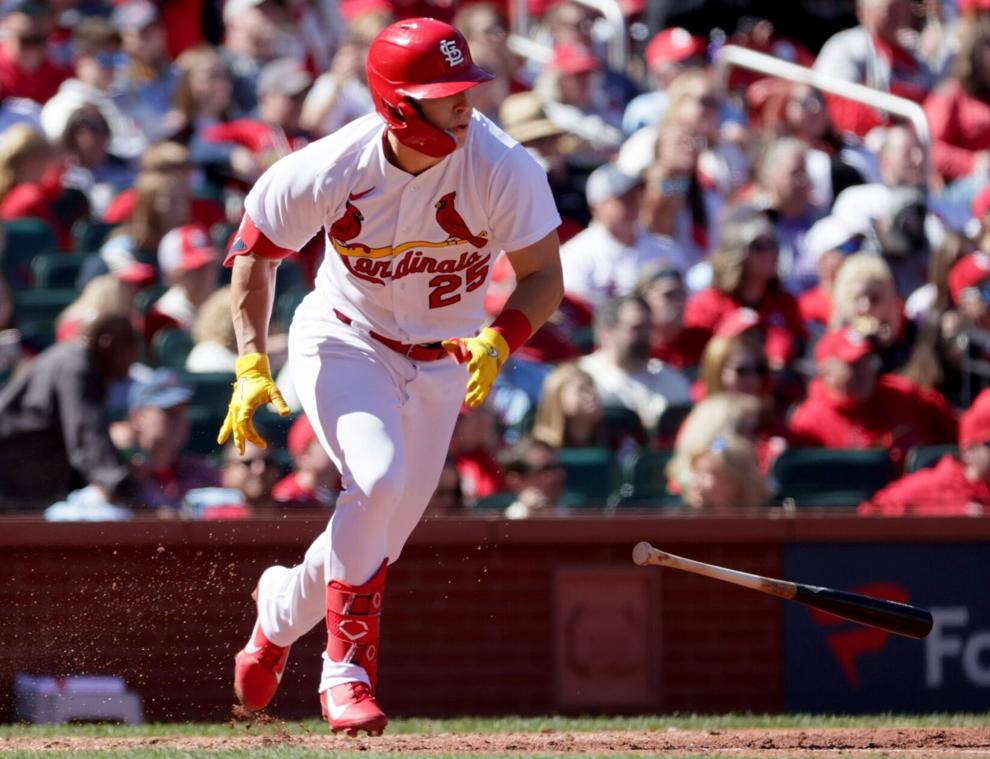 Cardinals 6, Pirates 2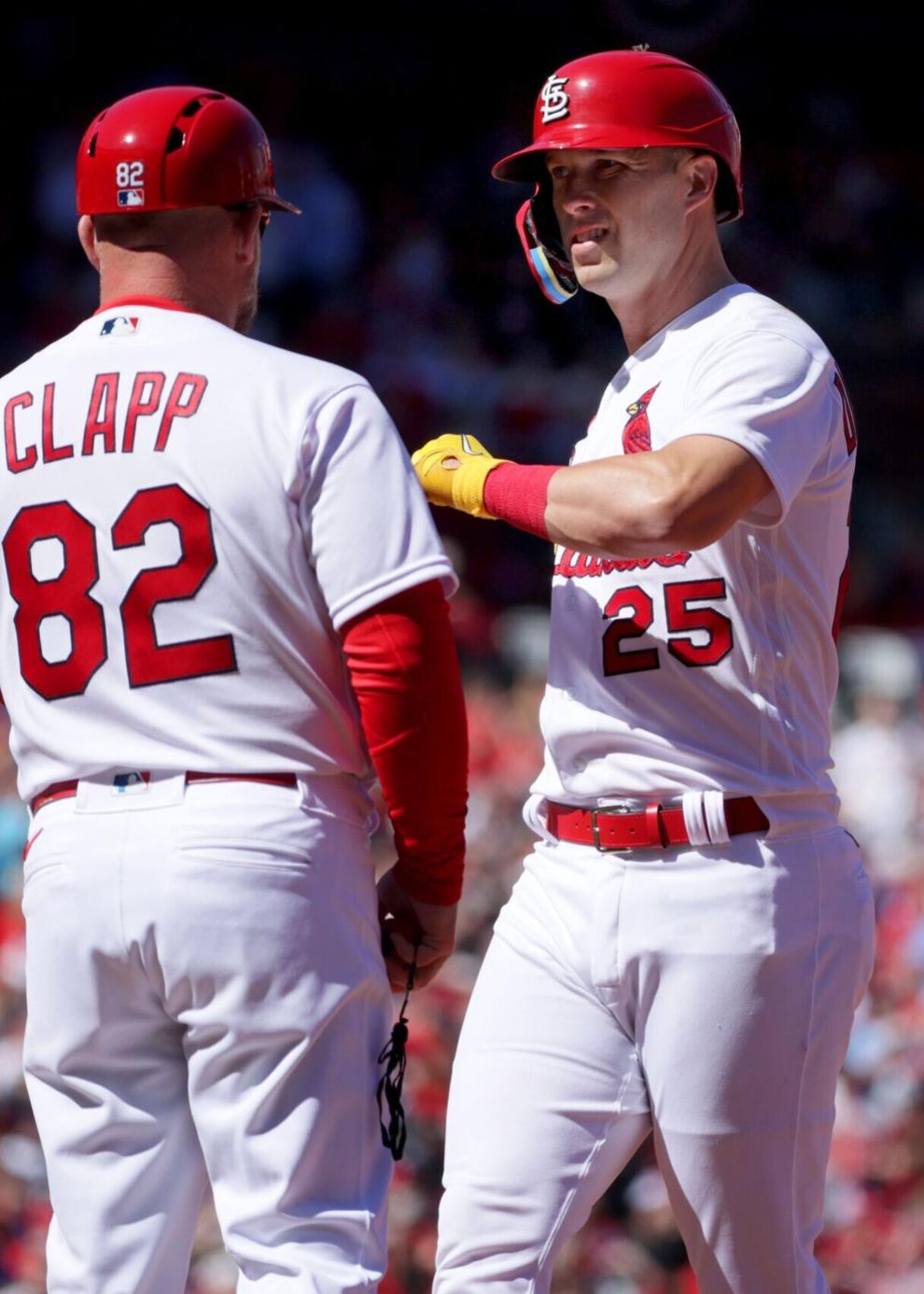 Cardinals 6, Pirates 2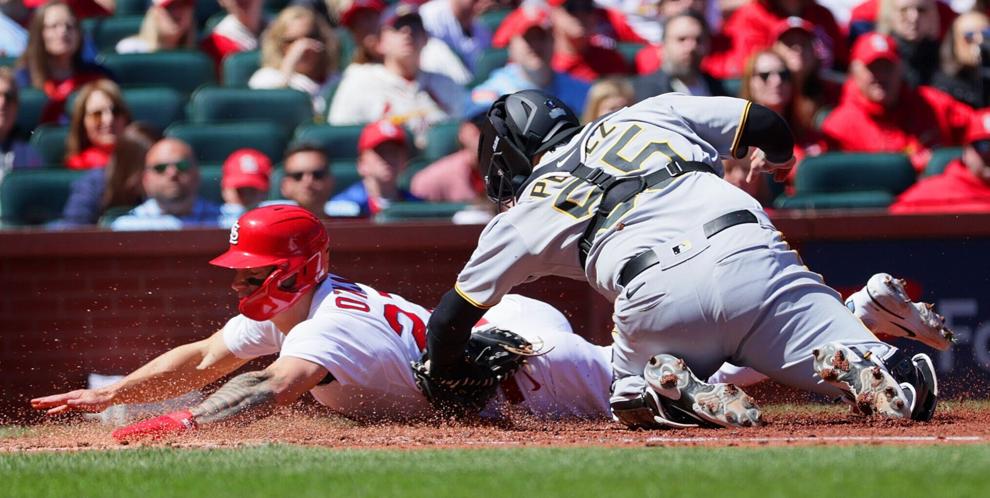 Cardinals 6, Pirates 2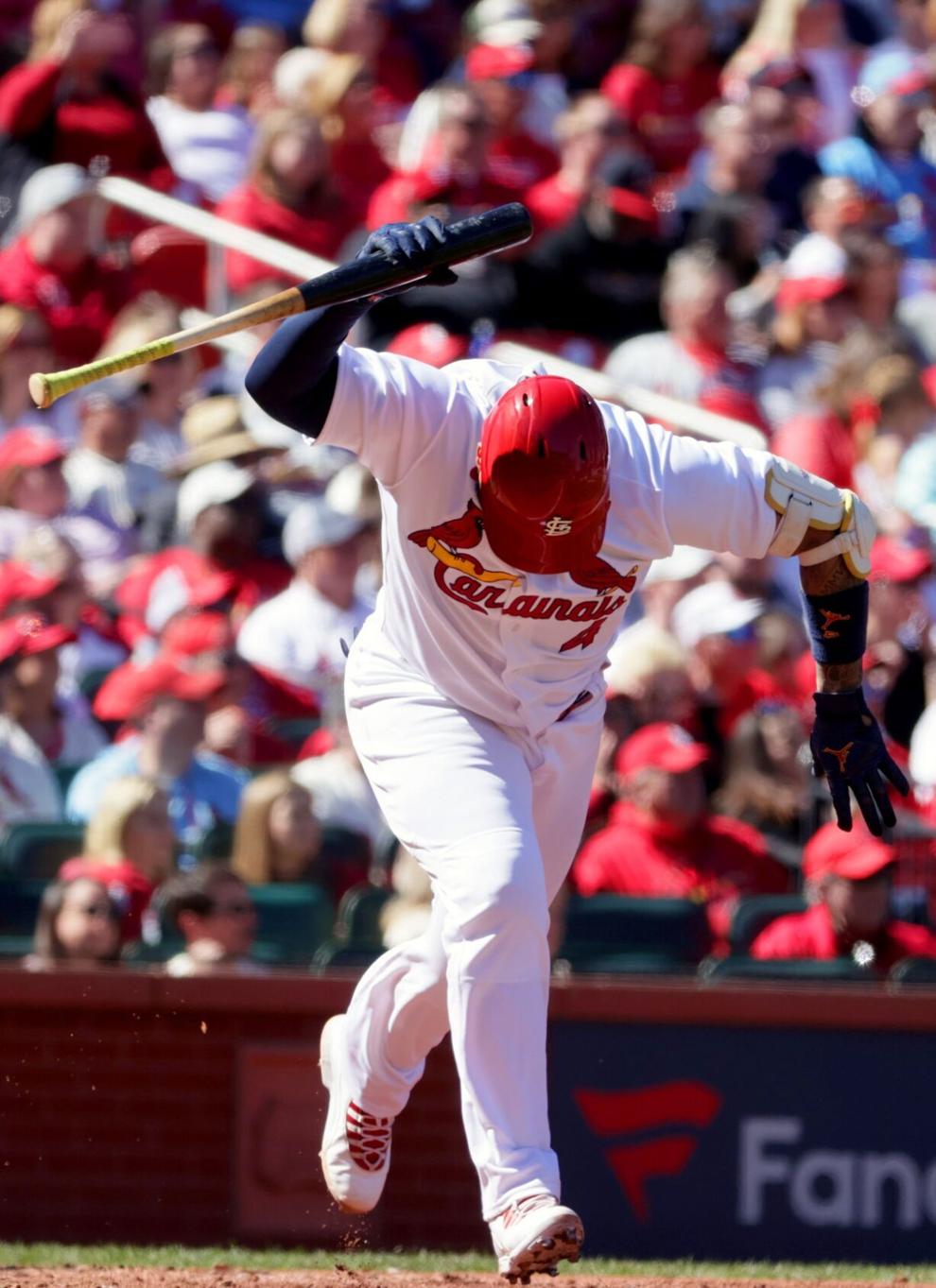 Cardinals 6, Pirates 2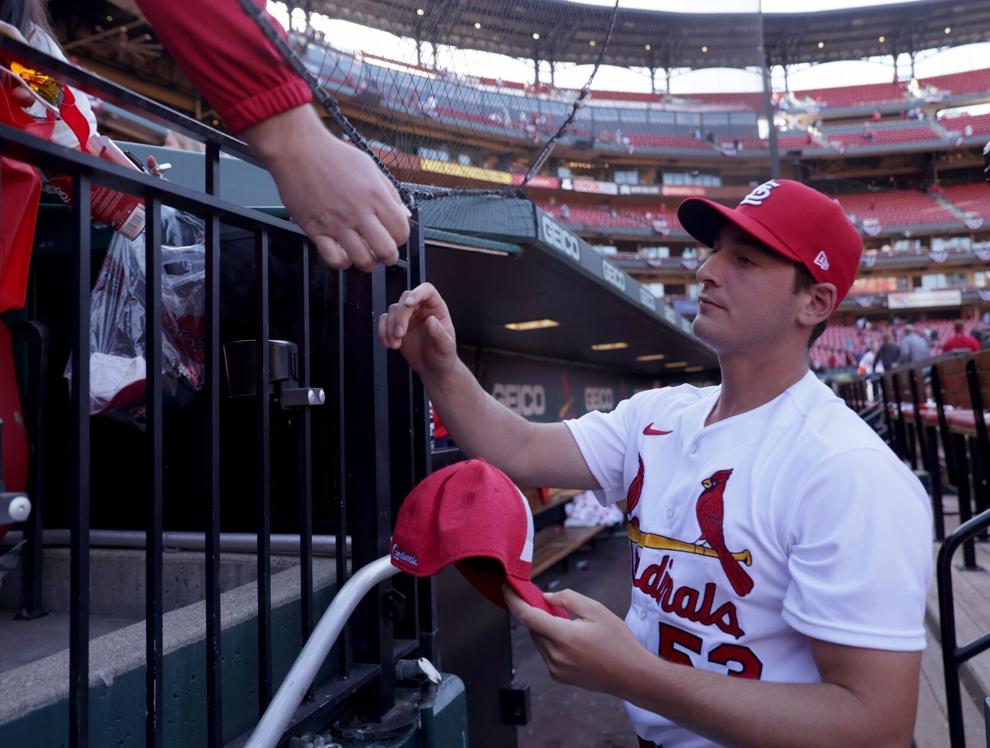 Cardinals 6, Pirates 2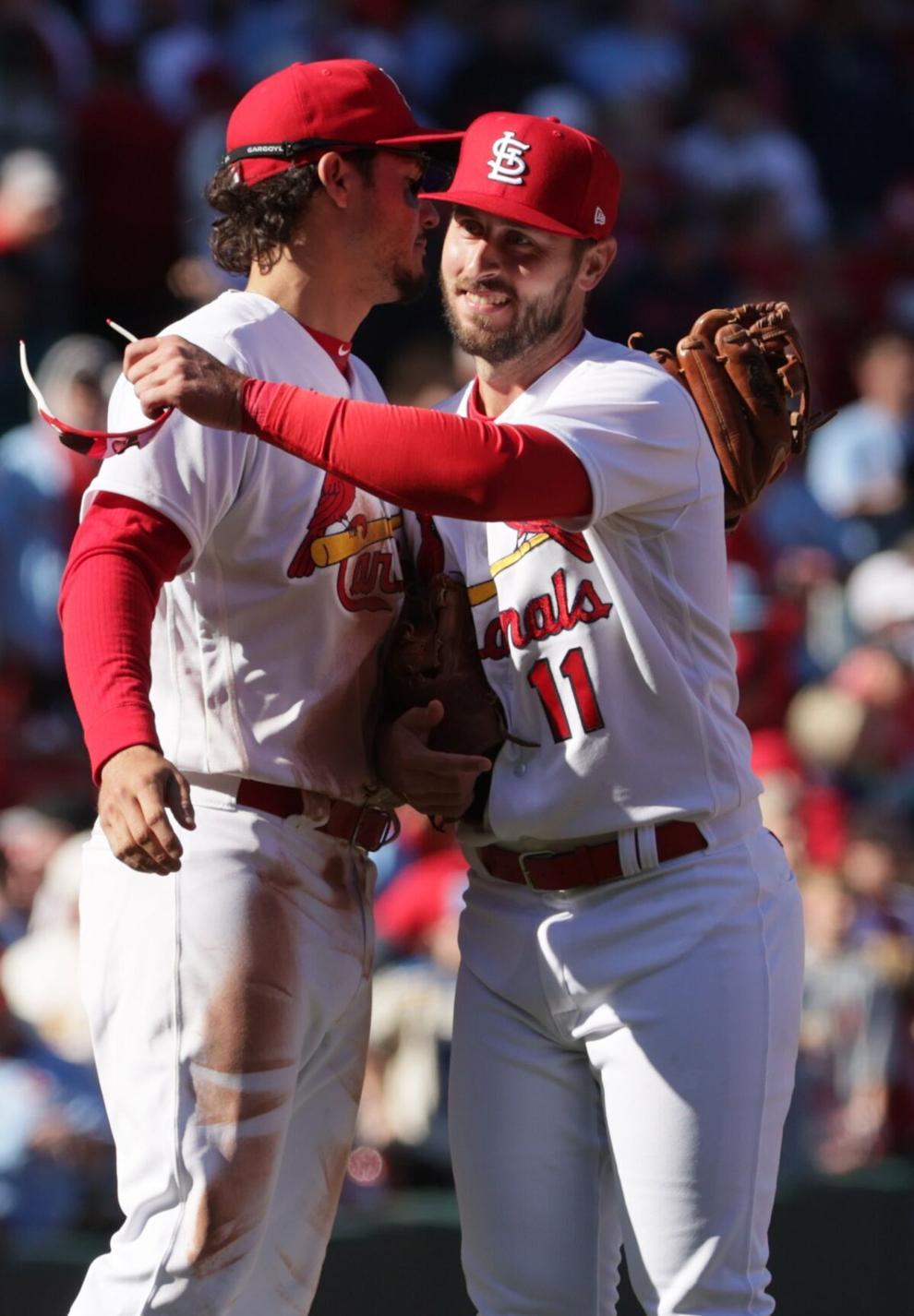 Cardinals 6, Pirates 2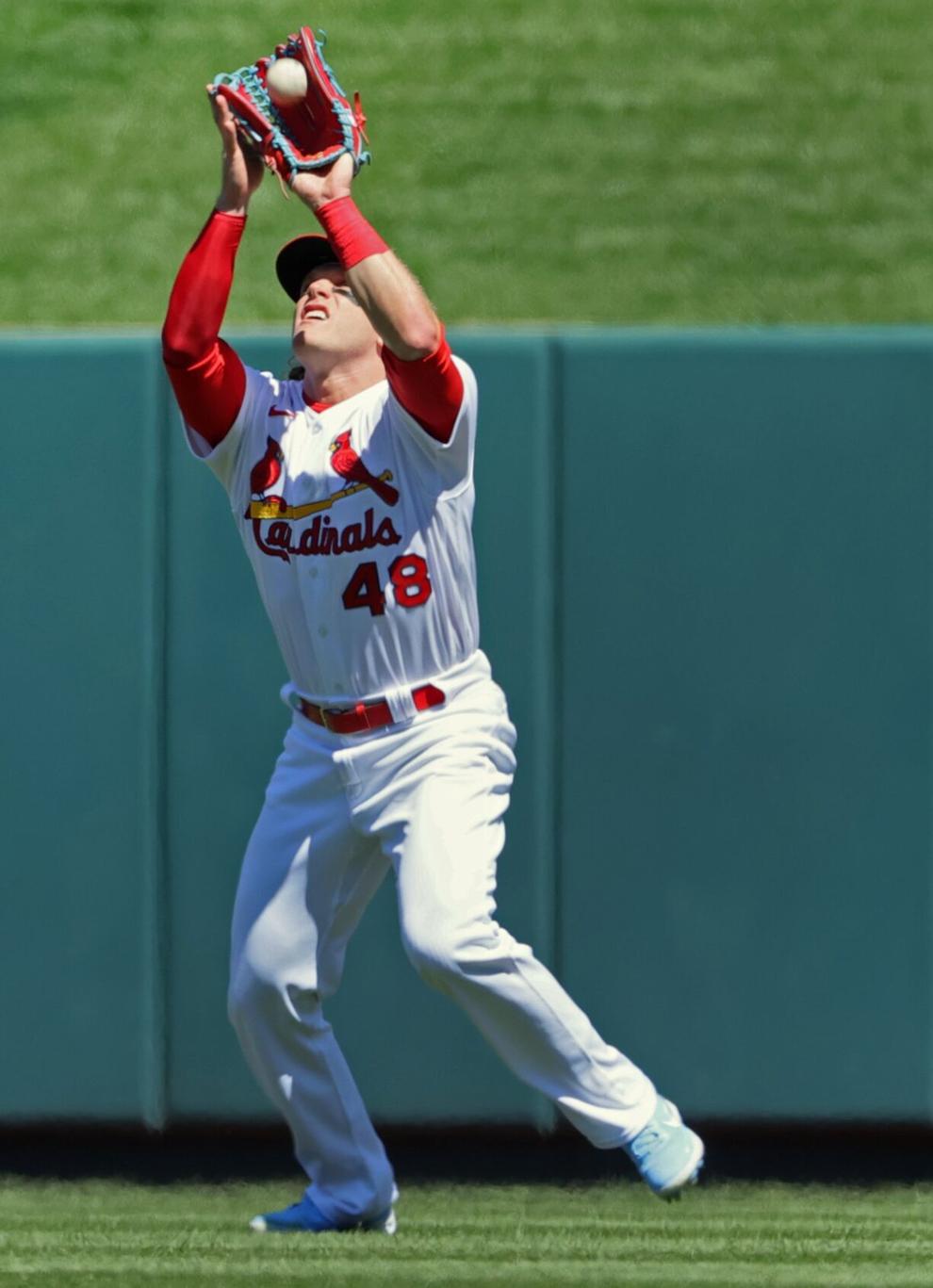 Cardinals 6, Pirates 2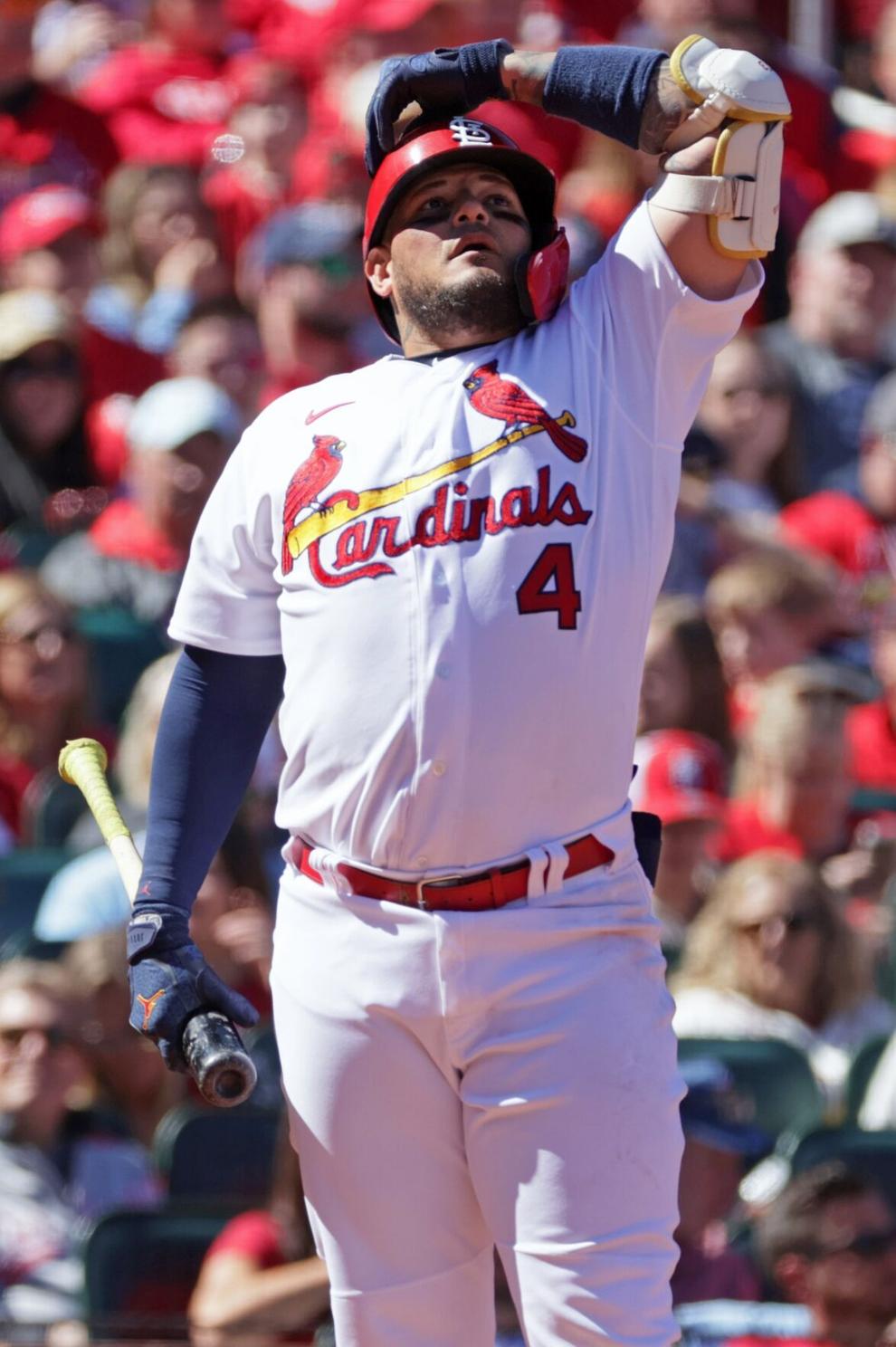 Cardinals 6, Pirates 2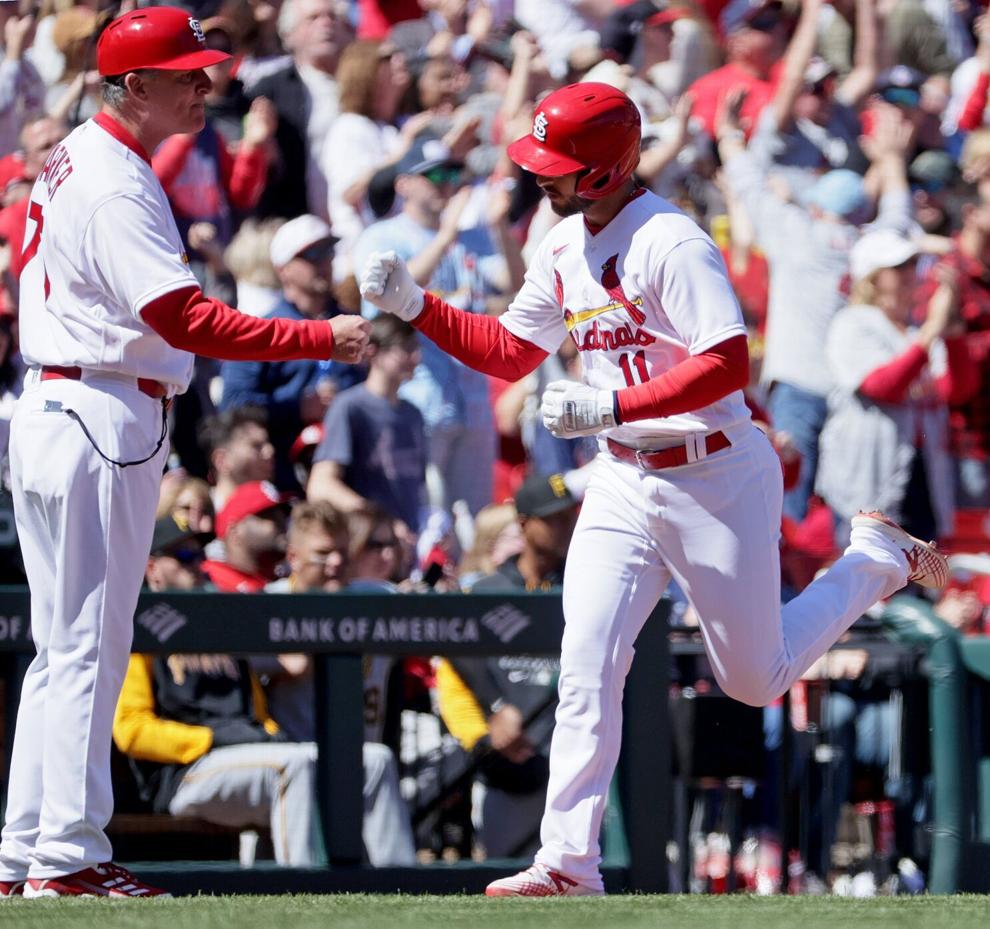 Cardinals 6, Pirates 2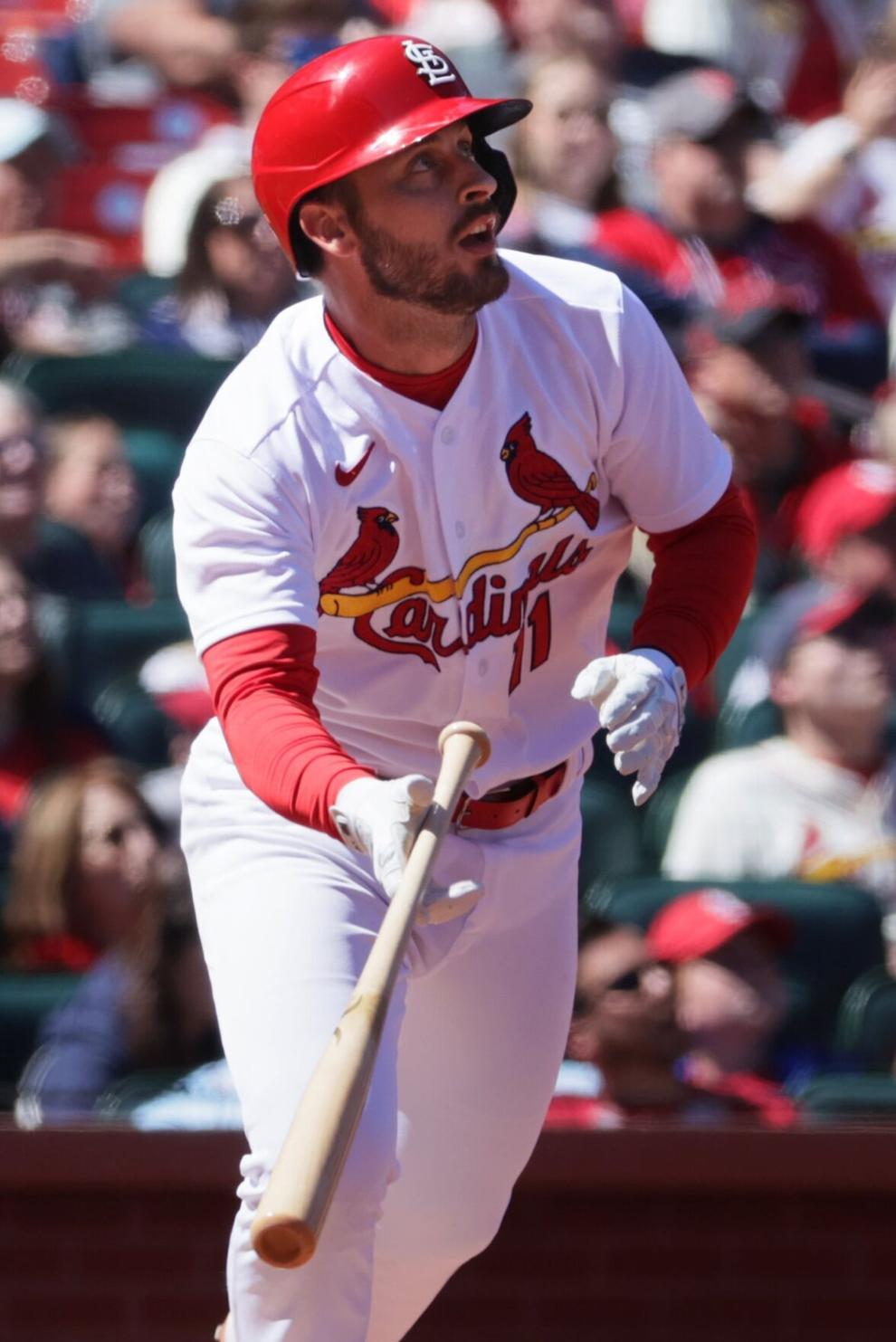 Cardinals 6, Pirates 2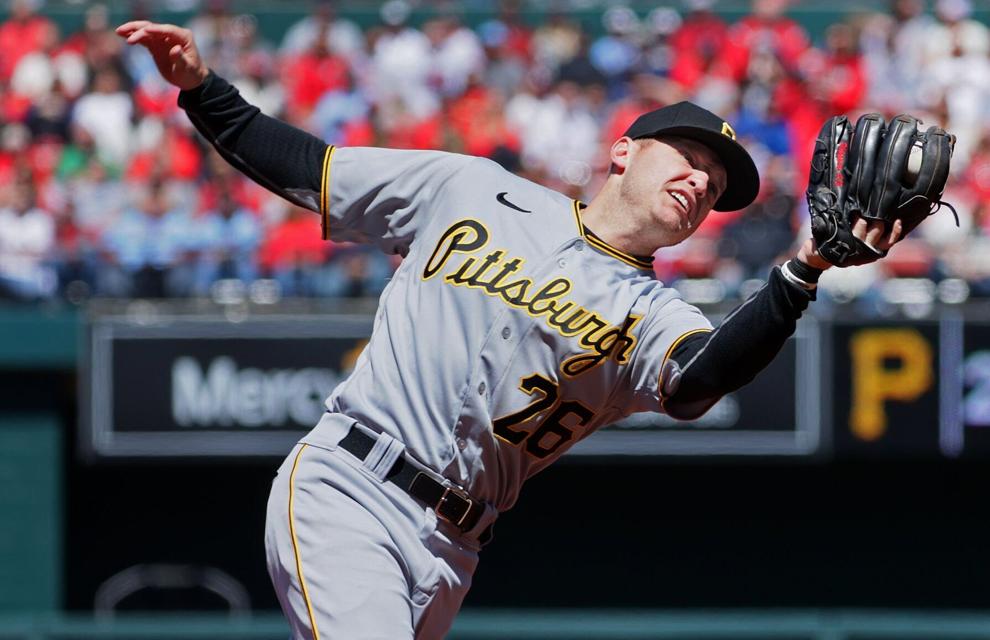 Cardinals 6, Pirates 2
Cardinals 6, Pirates 2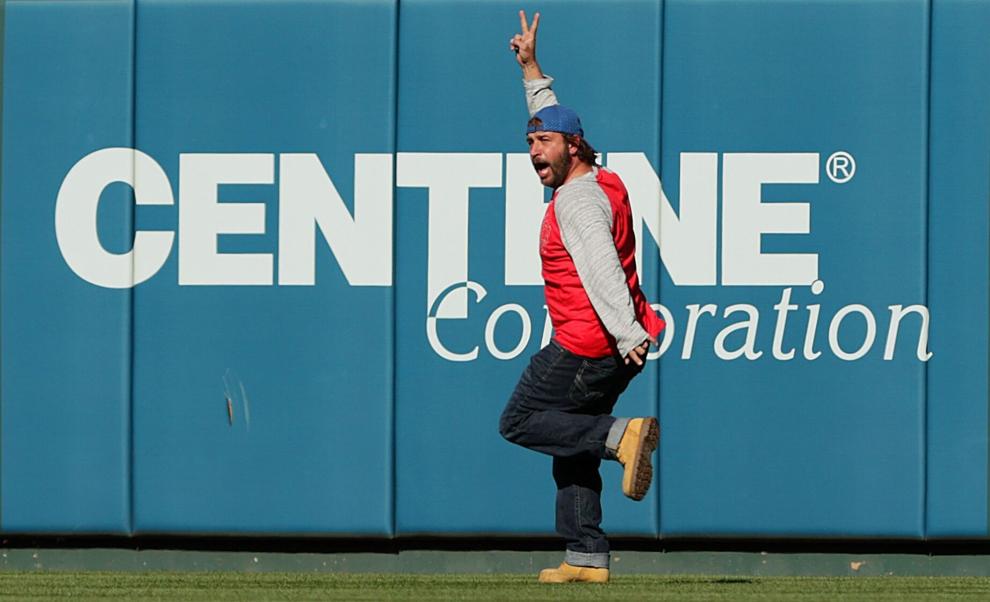 Cardinals 6, Pirates 2