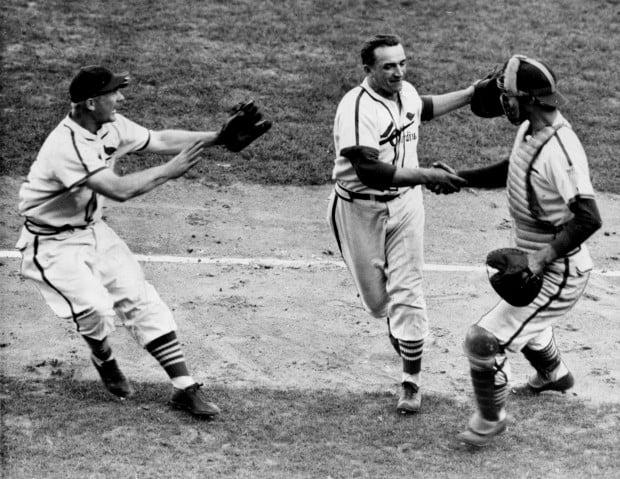 ST. LOUIS • It was a blustery 47 degrees at 8 a.m., when barely 250 hardy fans gathered outside the gate for $1.25 bleacher tickets. The preferred drink was coffee.
Inside Sportsman's Park, an usher mistakenly tried to eject a few fellow employees relaxing on break. One barked back, "In this weather, we should be beside a stove in some saloon."
The final game of the 1944 World Series — the only Series played entirely in St. Louis — was contested on a chilly Oct. 9 before only 31,630 fans, almost 3,000 fewer than a full house. For first pitch at 2 p.m., the temperature was 54. Fans swigged from flasks, not beer bottles.
PGA at Bellerive was such a smash hit, some wondered if it was the best sporting event ever held in St. Louis. Better than the 2011 World Seri…
That morning, local businesses had given away hundreds of Game 6 tickets to servicemen, crippling the scalpers' market. Reserved seats at $6.25 face value went for $1 on Dodier Street, down from $15 only days before.
The St. Louis Browns clinched their only American League pennant by defeating the New York Yankees before 37,815 at Sportsman's on Oct. 1. The Cardinals coasted to an eighth National League pennant. When their train pulled into Union Station from New York that night, a brakeman shouted, "Watch out for those Brownies, boys."
On the night before Game 1, hundreds camped outside the ballpark on North Grand Boulevard, near St. Louis Avenue. A pre-game rainstorm dampened only clothing. Said Bill Schneider, a 16-year-old Soldan High School student, "A loyal baseball fan would sit through a snowstorm."
Mary Ott, a vociferous Cardinals fan, had the prescient prediction: "The Cards, four out of six."
The Browns won the opener, 2-1. Cardinals' and Browns' fans sat side by side throughout the Series. Sportswriters judged that cheering favored the Browns and ascribed it to underdog sentiment. The Series was tied at two when the Cardinals won Game 5 2-0 on Oct. 8 before a standing-room crowd of 36,588.
Then came chill. After the Cardinals' 3-1 clincher in Game 6, fans went home on streetcars. (But none of the city's three dailies used the phrase "Streetcar Series.") Because of wartime gasoline rationing, no victory parade was organized.
With World War II slogging along, baseball barely made the local front pages. The headlines Oct. 10 told of American forces entering Germany and mopping up on Peleliu. The Globe-Democrat ran a brief Page 1 story by Robert L. Burnes, who would toil for the Globe for another four decades.
In 1944, including the Series, 1,229,410 paying fans entered Sportsman's Park (then owned by the Browns) to see Browns and Cardinals games. World Series revenue: $1.2 million. Victory bonus for each Cardinal: $4,063.
In 1953, Anheuser-Busch bought the Cardinals and Sportsman's Park, and renamed the latter Busch Stadium. The Browns moved to Baltimore, becoming the Orioles.
Scenes from the Browns and Cardinals 1944 World Series
Look Back: Browns, Cardinals 1944 World Series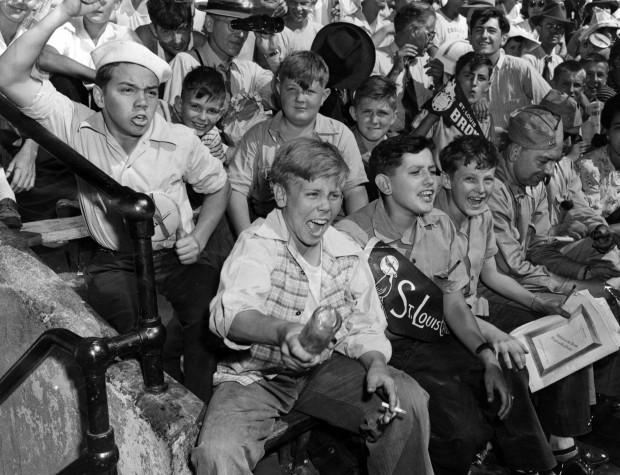 Look Back: Browns, Cardinals 1944 World Series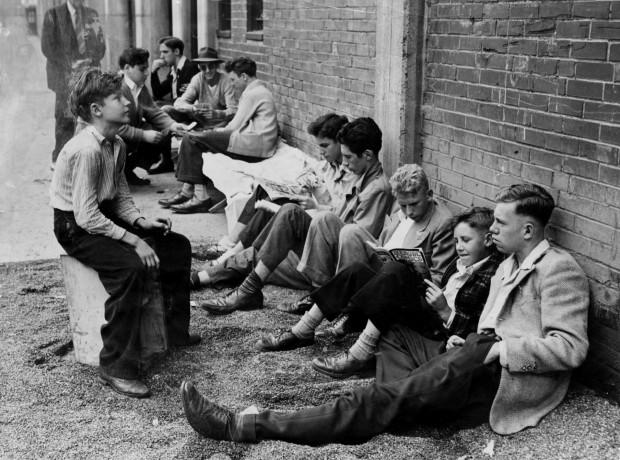 Look Back: Browns, Cardinals 1944 World Series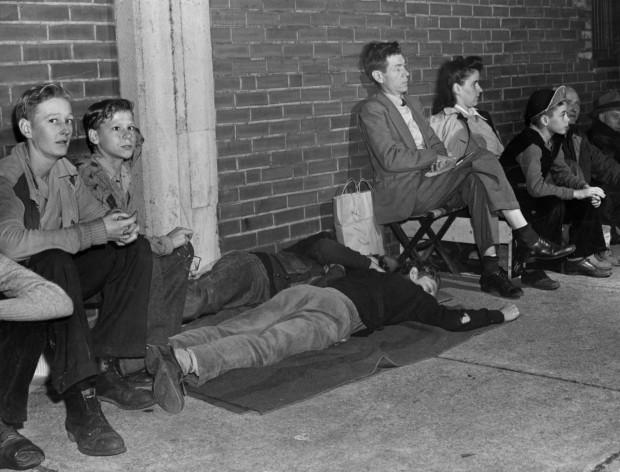 Look Back: Browns, Cardinals 1944 World Series
Look Back: Browns, Cardinals 1944 World Series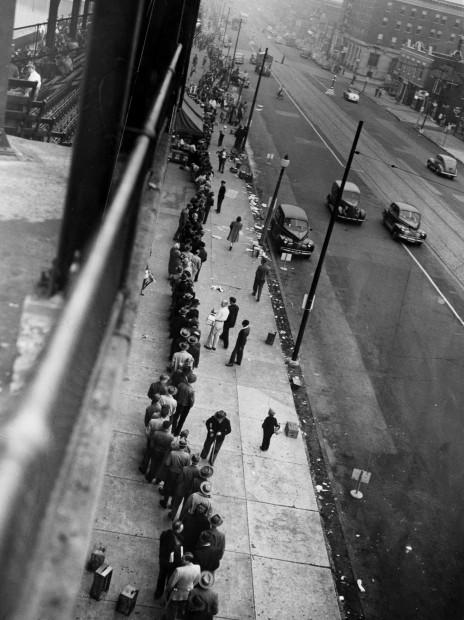 Look Back: Browns, Cardinals 1944 World Series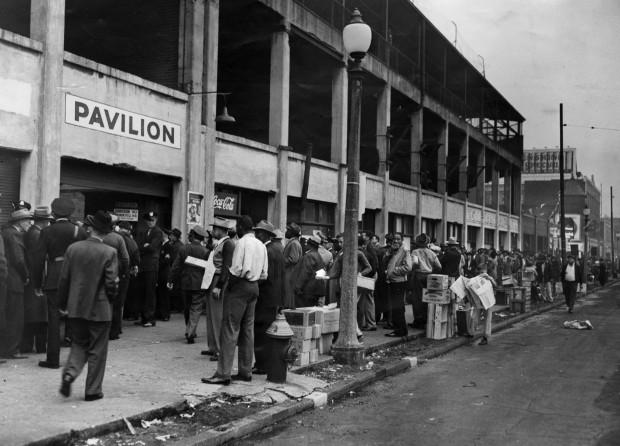 Look Back: Browns, Cardinals 1944 World Series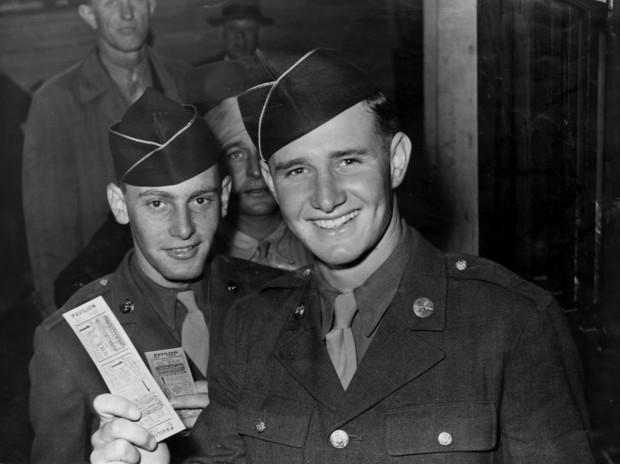 Look Back: Browns, Cardinals 1944 World Series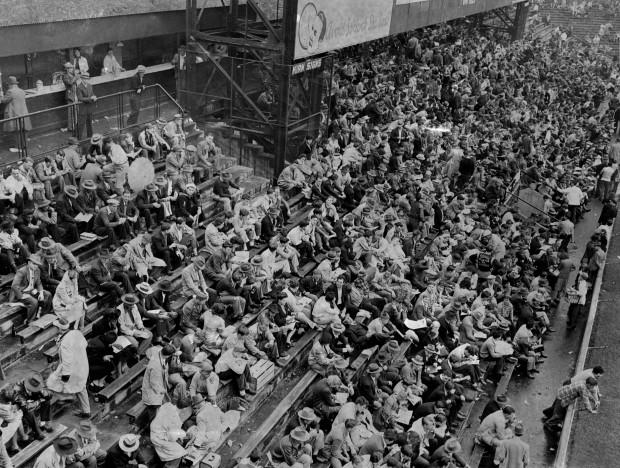 Look Back: Browns, Cardinals 1944 World Series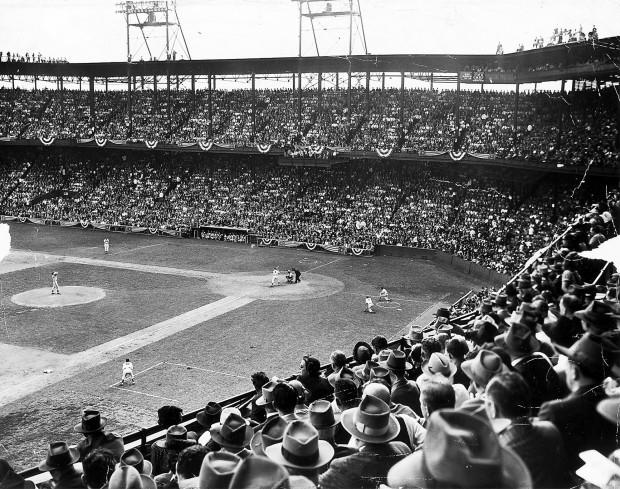 Look Back: Browns, Cardinals 1944 World Series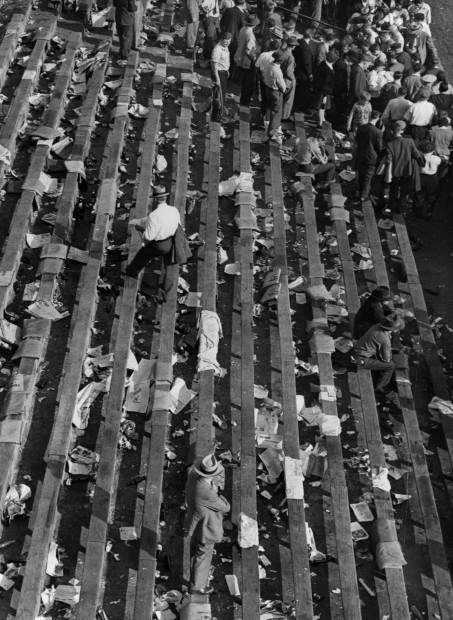 Look Back: Browns, Cardinals 1944 World Series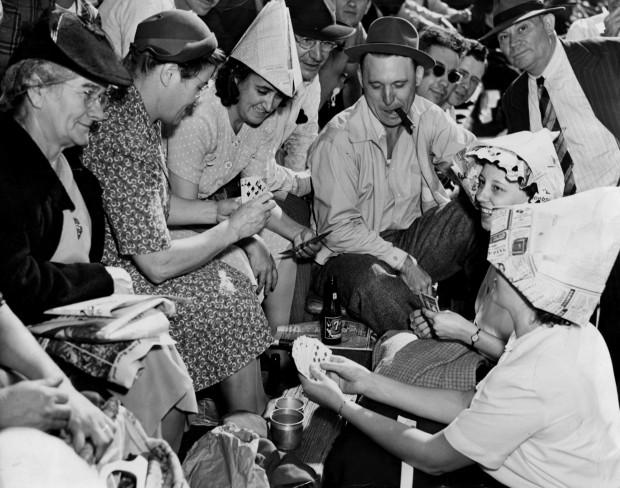 Look Back: Browns, Cardinals 1944 World Series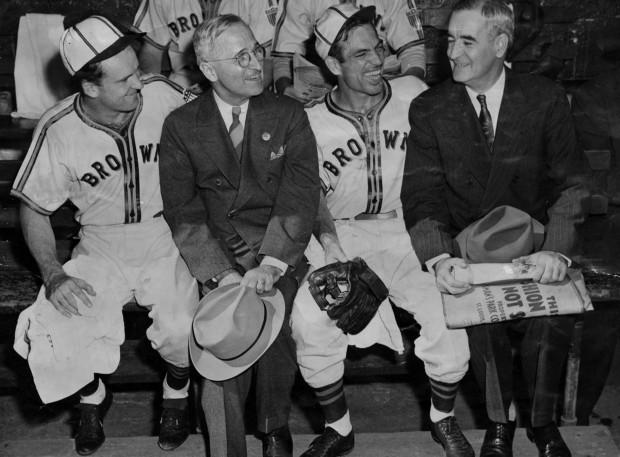 Look Back: Browns, Cardinals 1944 World Series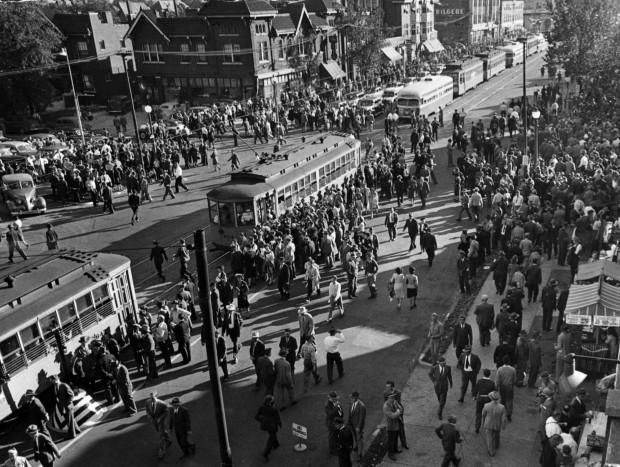 Look Back: Browns, Cardinals 1944 World Series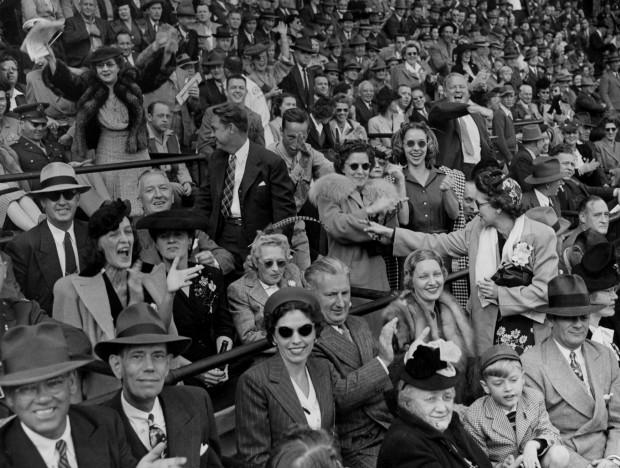 Look Back: Browns, Cardinals 1944 World Series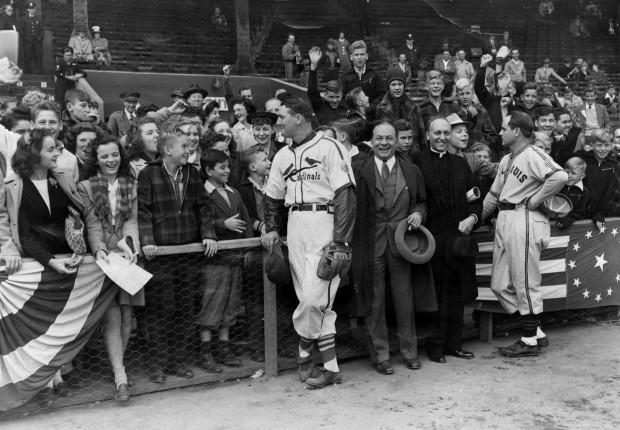 Look Back: Browns, Cardinals 1944 World Series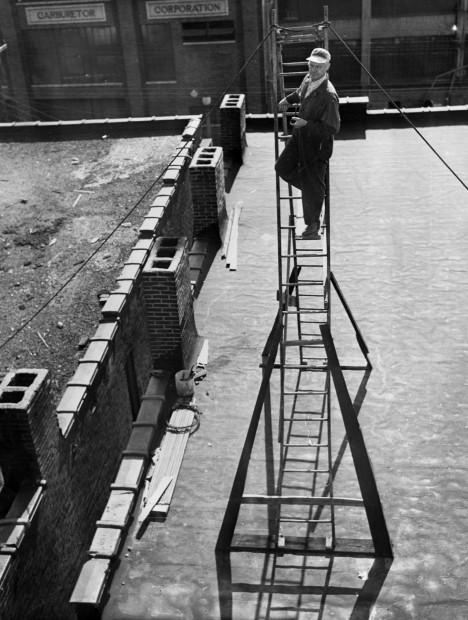 Look Back: Browns, Cardinals 1944 World Series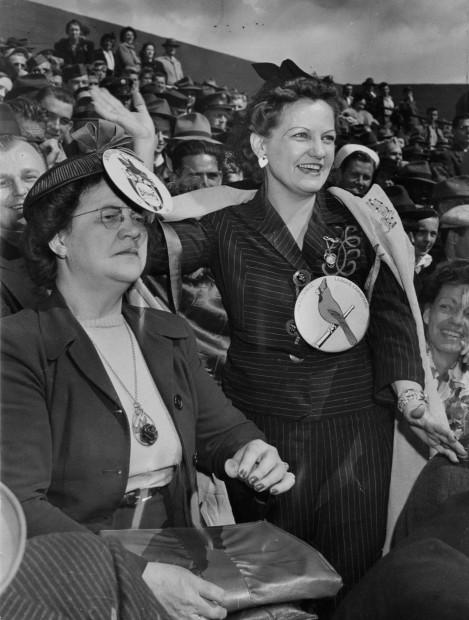 Look Back: Browns, Cardinals 1944 World Series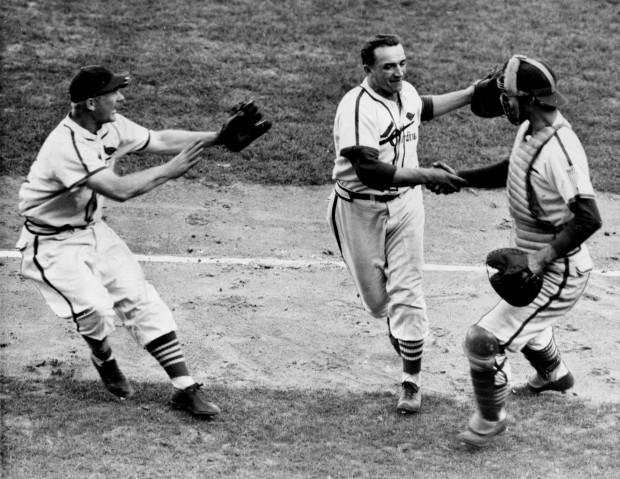 Look Back: Browns, Cardinals 1944 World Series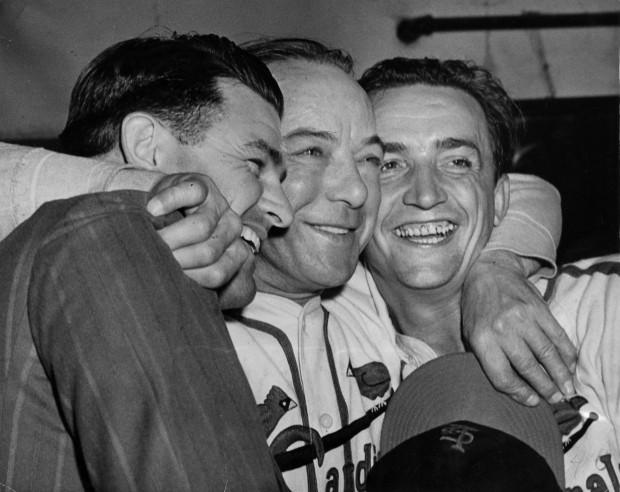 Look Back: Browns, Cardinals 1944 World Series
1944: World Series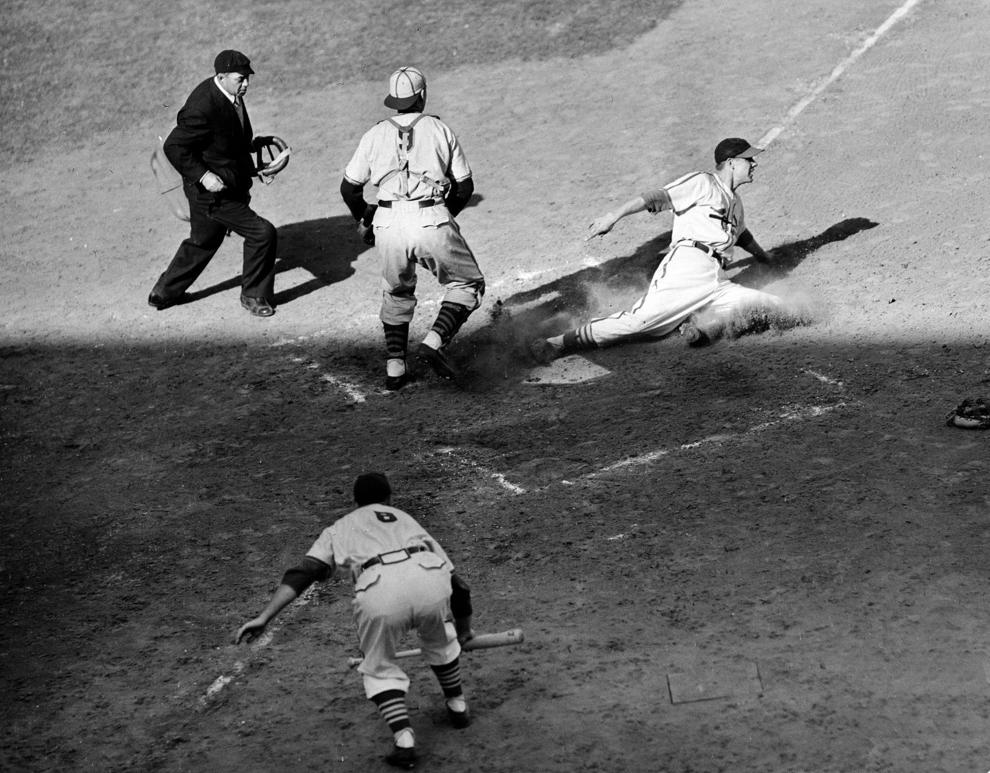 1944: All-St. Louis World Series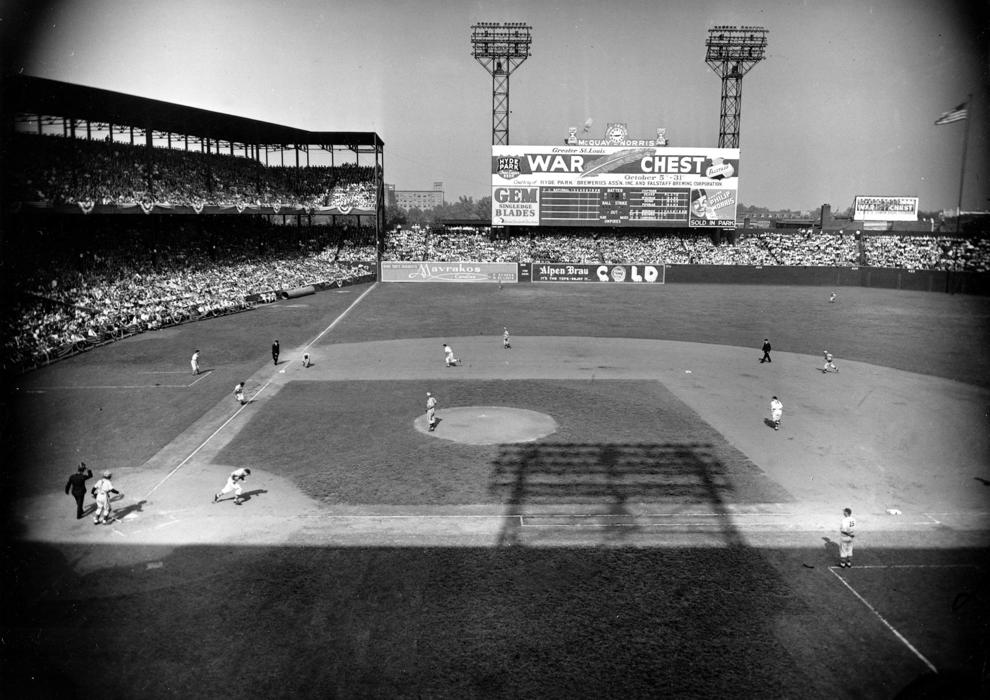 1944: Cards vs. Browns