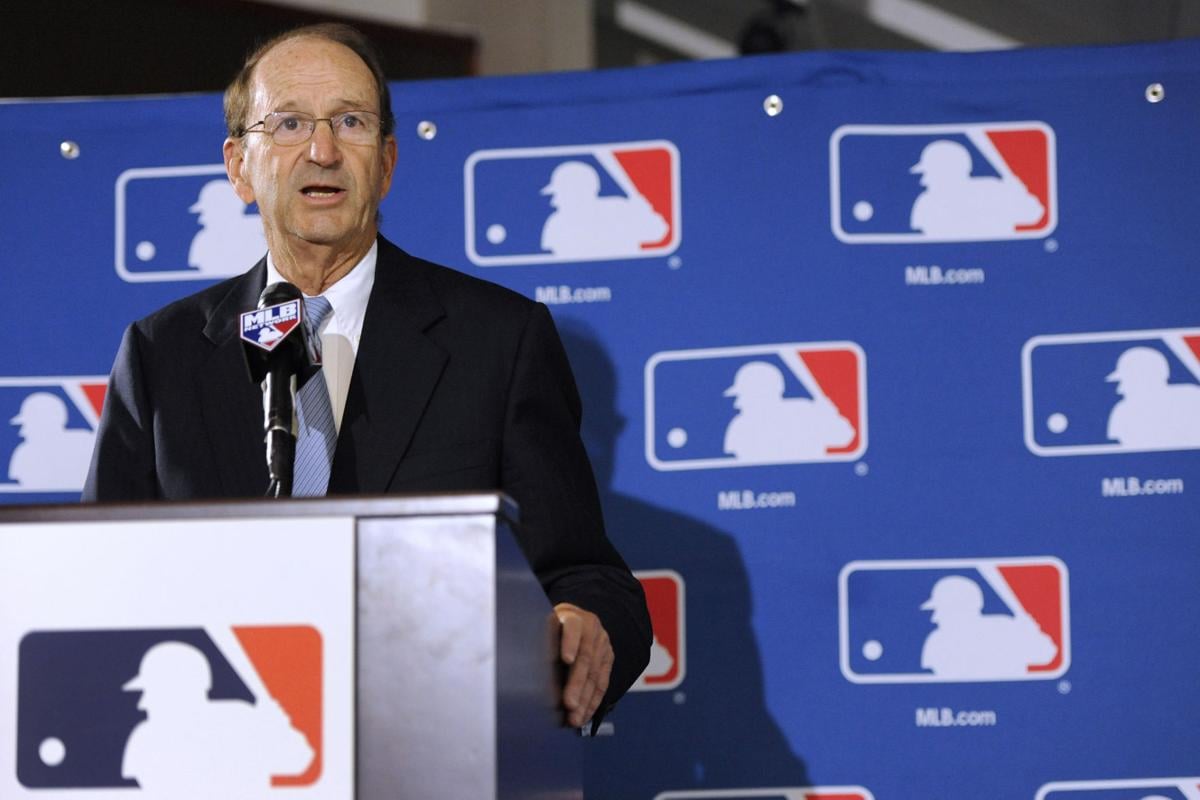 Bill DeWitt Jr. and John Mozeliak would like you to believe they're committed to win in 2017, but those claims will ring hollow until they make another significant addition to the lineup.
The Cleveland Indians and the Cardinals have one major thing in common: they both are desperate to catch the Cubs.
The Indians lost a thrilling seven-game World Series to the Cubs. The Cardinals were left far behind in a National League Central race that had no suspense as the Cubs finished 17.5 games ahead of St. Louis.
With a chance to bolster their roster, the Indians pounced with a three-year, $60 million to free agent slugger Edwin Encarnacion. That free agent deal thrilled the Indians' fan base.
After missing the playoffs in 2016, DeWitt is hoping fans don't realize his front office is failing miserably for the second offseason in a row.
Back in St. Louis, however, many fans were disappointed that DeWitt and Mozeliak couldn't add Encarnacion. To be fair, some local fans were glad to see Encarnacion sign elsewhere.
The Cardinals' offense is in desperate need for a middle-of-the-order bat. It's ridiculous to think the roster wouldn't have benefited greatly by adding a slugger who hit 42 home runs and drove in 127 runs last season.
Of all the cities where I've covered baseball — Los Angeles, Tampa-St. Petersburg, Fla., New York, Houston and St. Louis — this is the only place where fans praise ownership for banking the profits instead of spending more to compete.
DeWitt has earned the benefit of the doubt because the team won World Series titles in 2006 and 2011, but it's myopic to think the Cardinals are competing in the same environment now.
Cubs president Theo Epstein, who has won historic titles in Boston and Chicago, is now the dominant front office official in the NL Central. It's not even close. 
Although they're baseball's second-best draw, the Cardinals are acting like a small market team instead of one that can easily carry a $180 million payroll.
Dexter Fowler is a solid addition who will improve the outfield defense, and Brett Cecil is a decent bullpen arm addition. Unfortunately for the Cardinals, that's not nearly enough when you're trying to make up a 17.5-game deficit in the division.
Whether you agree that Encarnacion would have been a fit or not, you cannot deny that the Cardinals are conceding the NL Central to the Cubs and merely playing to get back into the playoffs with a wild-card berth.
The Cardinals rightfully gave manager Mike Matheny an extension because it wasn't his fault that Mozeliak provided him such a faulty roster in 2016. 
If DeWitt truly believes Mozeliak has put a winning roster together, he must say so and hold Mozeliak accountable after next season. 
The Best Fans in Baseball deserve better. It's time for DeWitt to make another major addition to the 2017 Cardinals or be honest with the fans about the team's 2017 aspirations.
---
READ MORE: 
Jose de Jesus Ortiz
@OrtizKicks on Twitter