There's never a bad time for a baseball player to hit his 20th home run of the season, or any number for that matter, only good times. But in the case of Cardinals outfielder Marcell Ozuna, Saturday was a great time to do it.
Not just because his two-run homer off Felix Pena in the sixth inning turned out to be the winning runs in the Cardinals' 4-2 win over the Angels, but because it came against the Angels. Ozuna is from the Dominican Republic, and the Angels lineup includes the epitome of Dominican baseball, Albert Pujols.
"It means a lot because Albert is Albert," Ozuna said Saturday, "and he already gives advice to Latin players, especially Dominican players. Amazing for him. I'm proud of him. I get all the advice that he gave me and it works.
"We talk of patience at the plate, and looking at the pitch, and he always say to me, throw your hand to the ball. You're strong, you don't need to push your body out of control. It doesn't make sense."
So on Saturday, Ozuna took a 3-2 pitch from Pena and crushed it into the second deck in left field, driving in Paul Goldschmidt, who had singled ahead of him. That made it 4-0, and those two runs mattered when Pujols and Justin Upton hit solo home runs to cut the lead to 4-2.
After 76 games this season, just shy of the halfway point, Ozuna has 20 home runs and 62 runs batted in. He's close to blowing past last season's numbers of 23 and 88 and is taking aim of his numbers in his final season in Miami, when he had 37 home runs and 124 RBIs. At his current pace, he would end with career highs in both categories. Ozuna is just the fourth outfielder in Cardinals history with 20 home runs and 60 RBIs at this point in the season, joining Joe Medwick, Chick Hafey and Stan Musial.
"It's important for me because I worked hard for it early in the season, and in the offseason too," he said. "I see the result, I see everything to be in the spot I am right now."
"He's capable of more of the same," manager Mike Shildt said. "I mean he's clearly a super talented guy. he's just – he didn't have to do a whole lot. That ball was crushed. He put a good swing on it, just back-spun it. Just kept carrying. He doesn't have to do a whole lot, use his hands, and stay within himself, use the whole field. He can hit it out of any ballpark. Special talent. He's a good defender. He's a good baserunner. Just across the board a really complete player. Glad he's on our side."
Ozuna is the latest branch of a Dominican family tree that goes from Pujols to Robinson Cano to Ozuna. It was Cano that first brought Pujols and Ozuna together in 2014 or 15, at Cano's academy in the Dominican Republic. Ozuna would have been two or three years into his big-league career, Pujols in his mid-30s and still at the height of his game.
"I was never nervous (to meet him)," Ozuna said. "I was excited to see him and see what he does in baseball."
But while Ozuna and Pujols both may be Dominican power hitters, the similarity ends there. If Pujols has a business-like, professional approach to hitting, Ozuna shows more flair. If Pujols' goal is to act like you've done it before, Ozuna seems to act like he's doing it for the first time.
"That's one of the first things I noticed about Ozuna when he came over here," said Cardinals shortstop Paul DeJong, "the way he approached the game, the way he has fun, and constantly says stuff like, 'Hey, let's have fun.' No more thinking or trying to create. It's good to have that perspective."
"He's a big personality," Shildt said. "He's a big personality. Listen, Tony (La Russa) would say just put your piece in. Right? Everybody just puts their piece in. We do have some more stoic guys, somewhat similar to that. Whatever it is that gets you to play and perform and be a good teammate and contribute in a team setting, I'm completely comfortable with. Marcell is a big personality. Big guy, big personality, and we want guys to be who they are. It's important they're not trying to be somebody they're not. Be who you are and just do it within a team setting."
After a 2018 season in which he was slowed by injury, Ozuna is feeling fine and showing how good he can be. His batting average, now at .260, may be down from last season, but his slugging percentage and his OPS have both gone up. And he's feeling comfortable in his no-longer new surroundings.
"I point to it regularly when asked," Shildt said. "He's healthy. Everybody can perform better when they feel good. I think that's a part of it. There is something to be said where you come into a place with high expectations. That can be a challenging thing to deal with and it takes a little time to get acclimated to what that looks, like what those expectations are and how you create your own balance with that. Clearly he's been embraced by the city, embraced by his teammates (who) obviously think the world of him. Still there may be a period of time that allows for that comfort to take place. I think primarily it's just that he feels good."
"I feel great," Ozuna said. "I was working hard every day for that and I got it."
Cardinals 4, Angels 2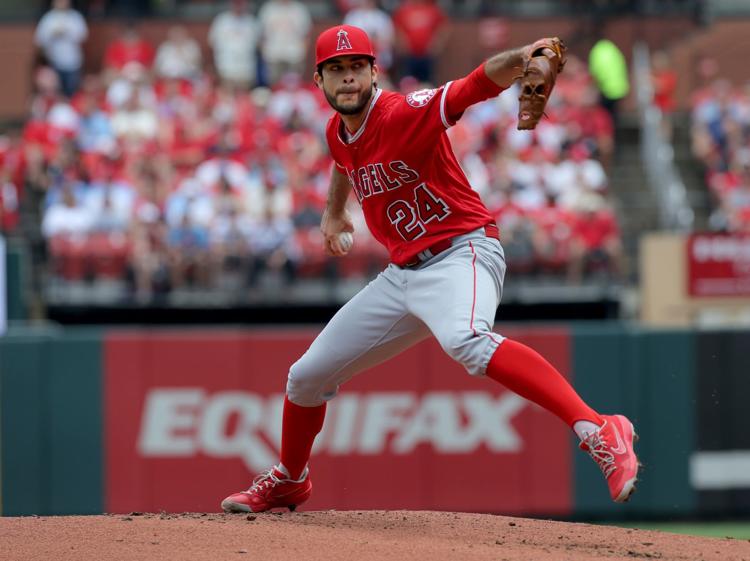 Cardinals 4, Angels 2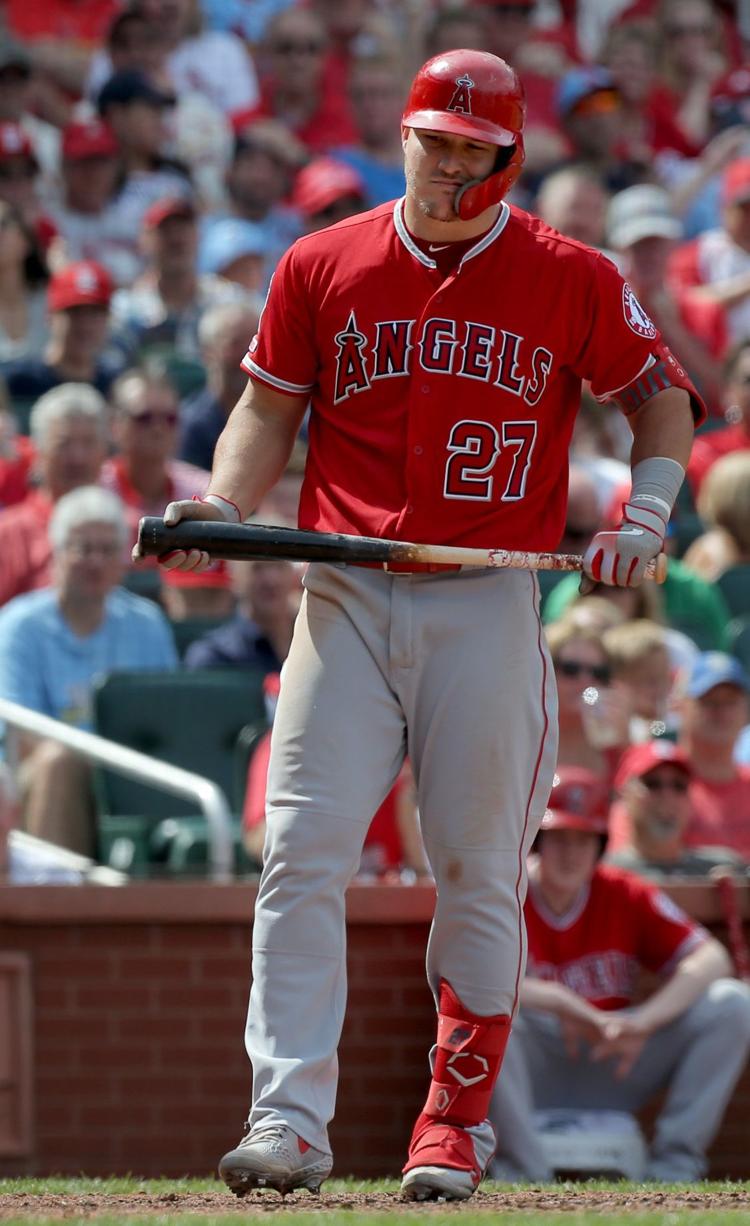 Cardinals 4, Angels 2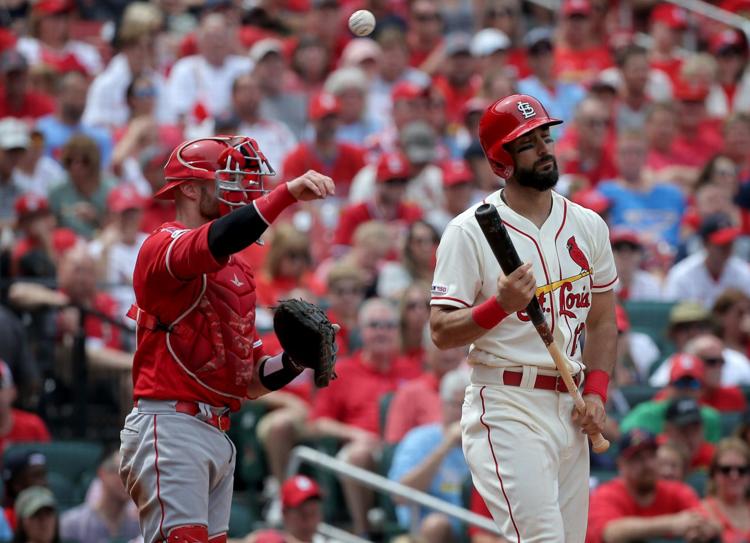 Cardinals 4, Angels 2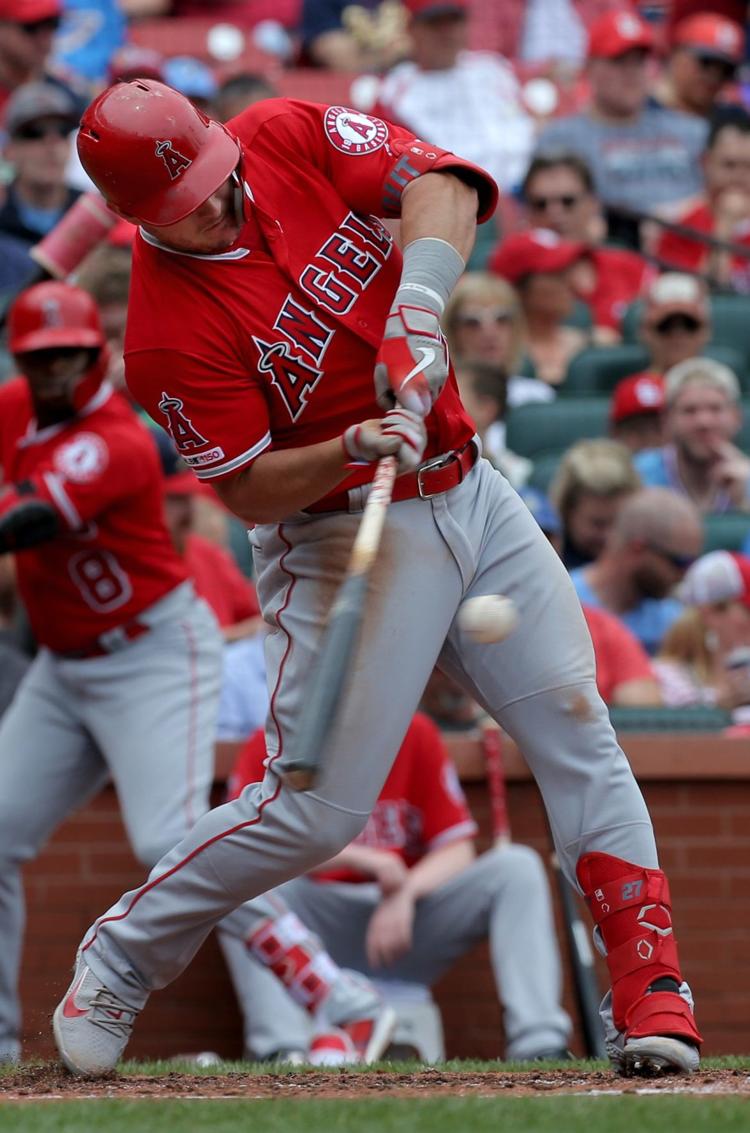 Cardinals 4, Angels 2
Jordan Hicks leaves the field with trainer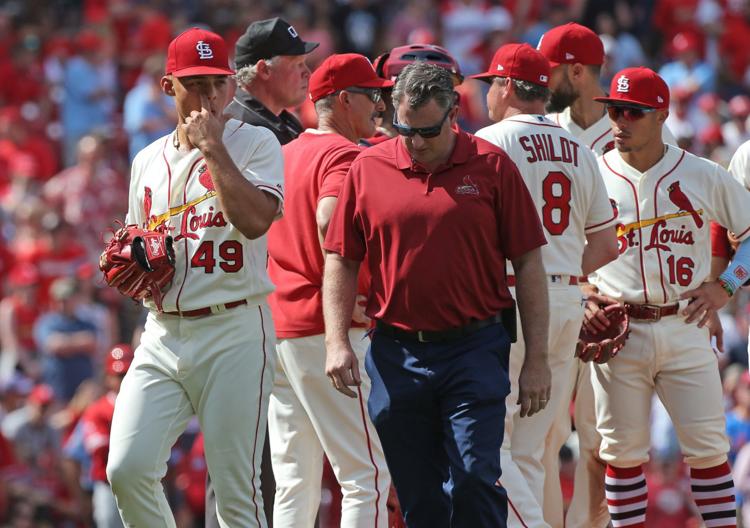 Cardinals host Angels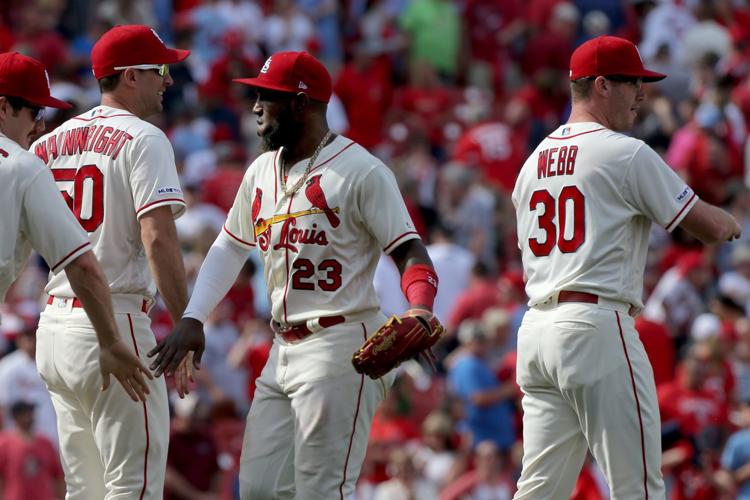 Cardinals host Angels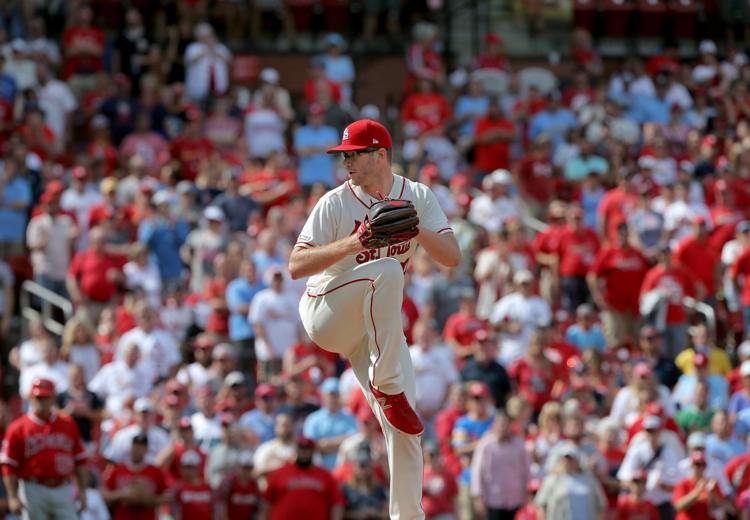 Cardinals host Angels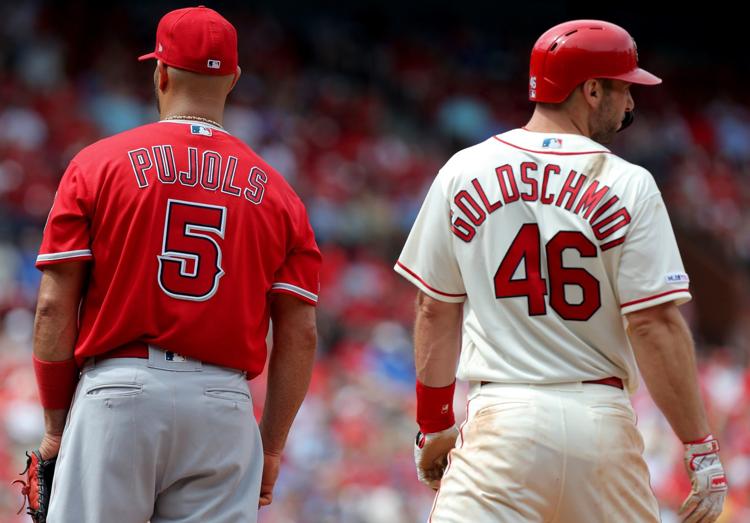 Cardinals host Angels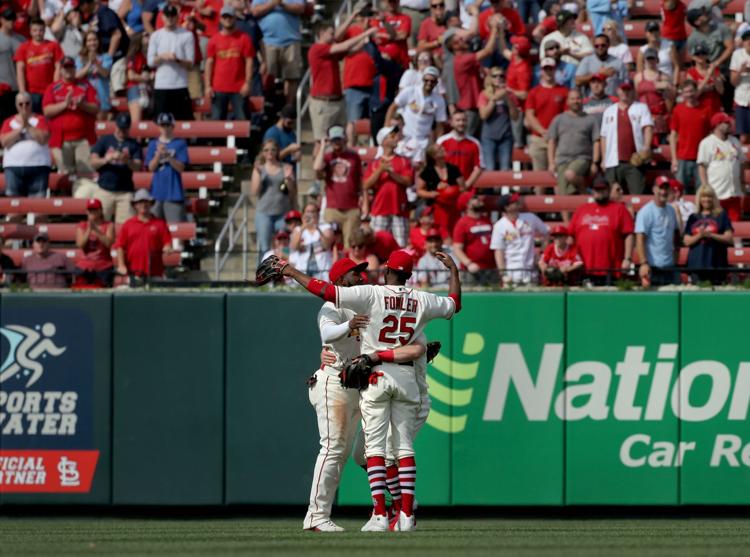 Cardinals host Angels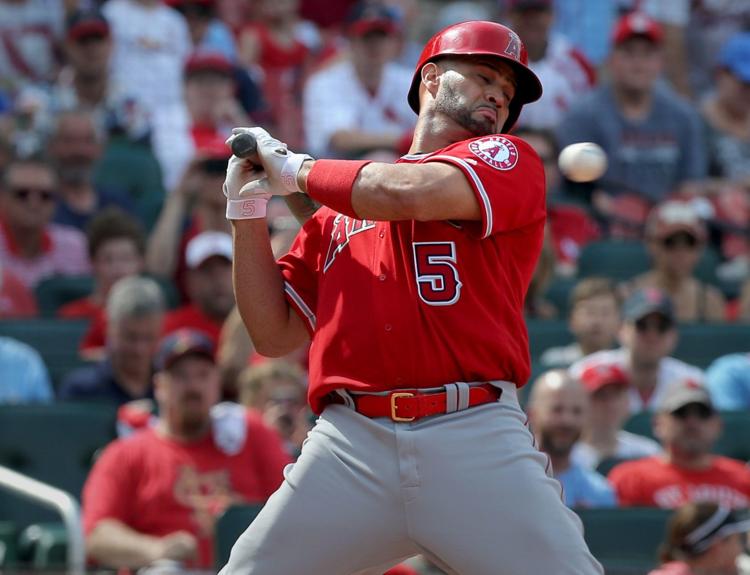 Cardinals host Angels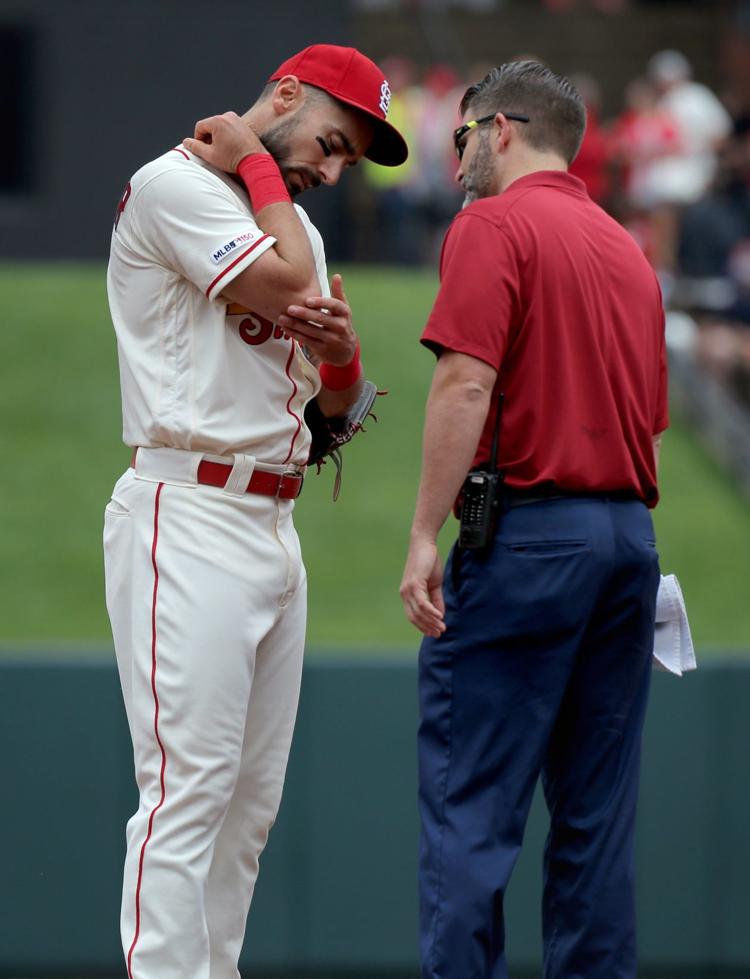 Cardinals host Angels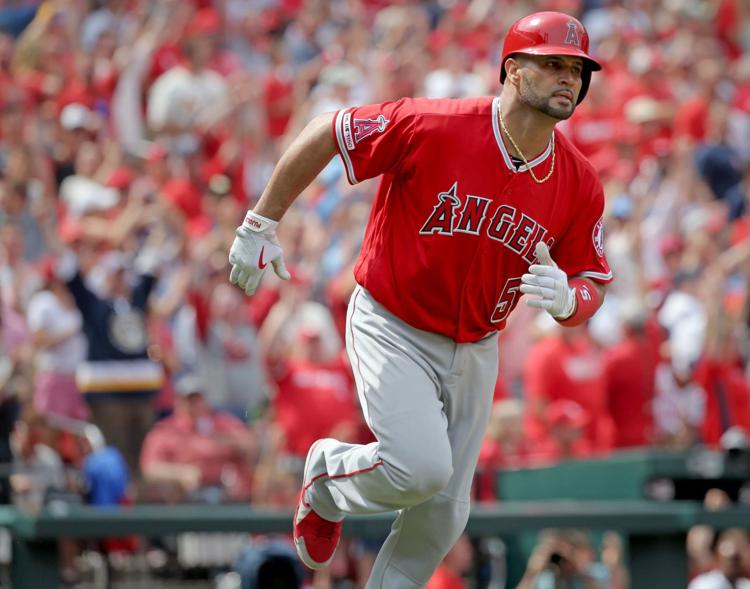 Cardinals host Angels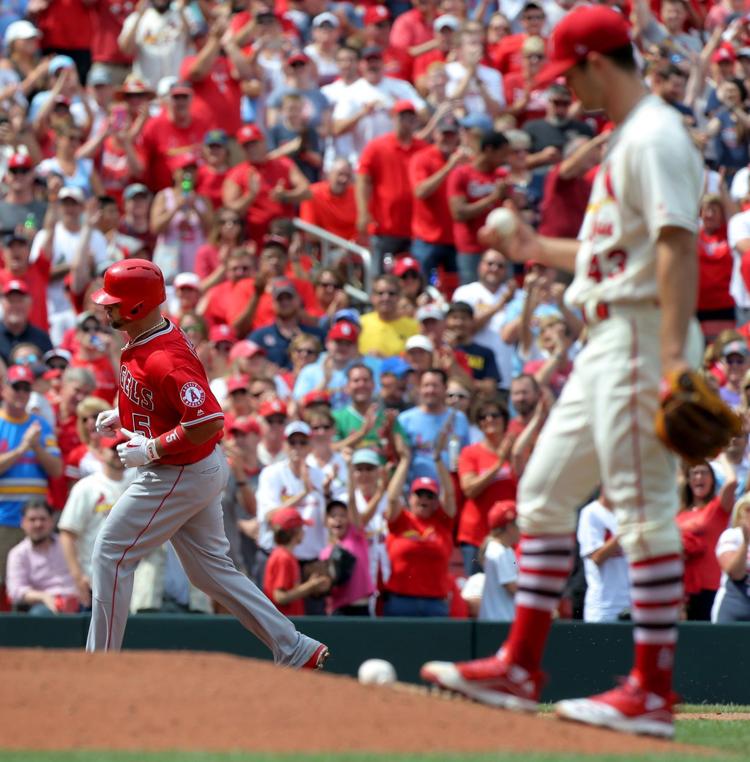 Cardinals host Angels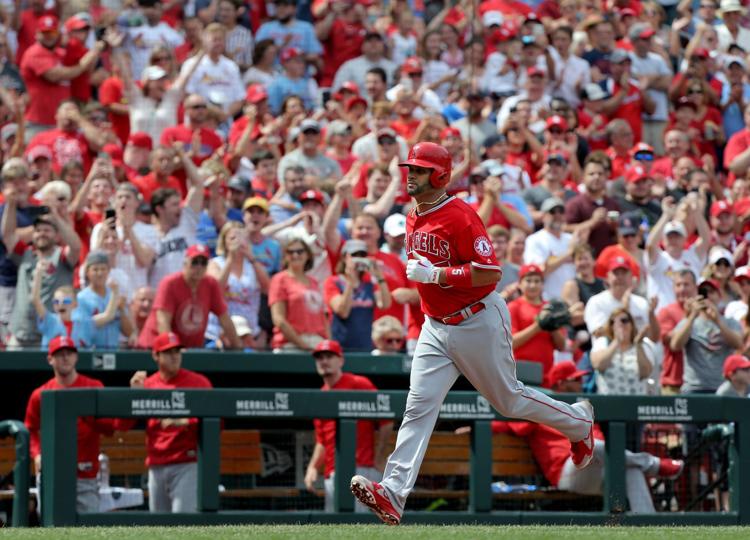 Cardinals host Angels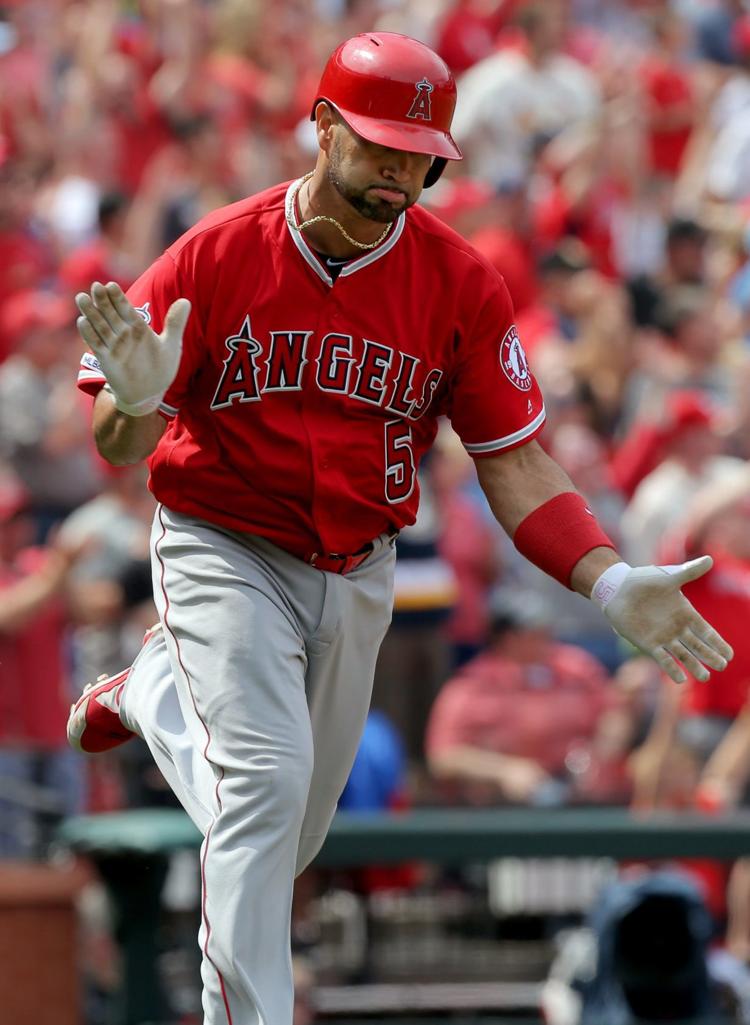 Cardinals host Angels
Cardinals 4, Angels 2
Cardinals host Angels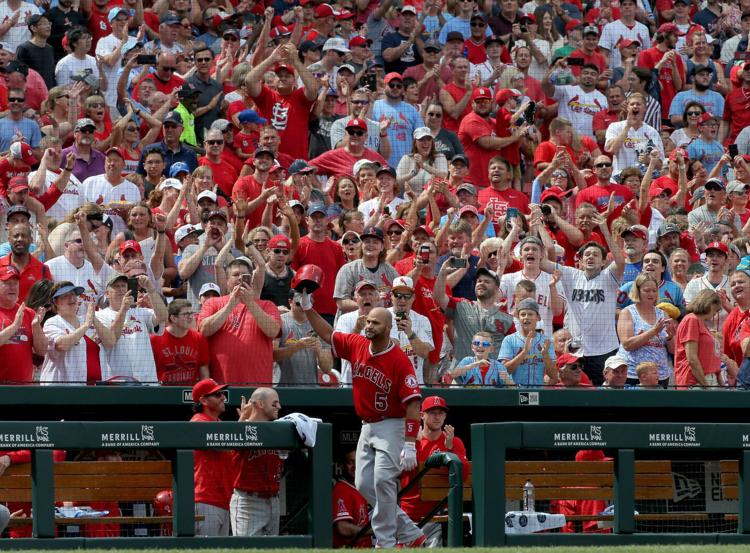 Cardinals host Angels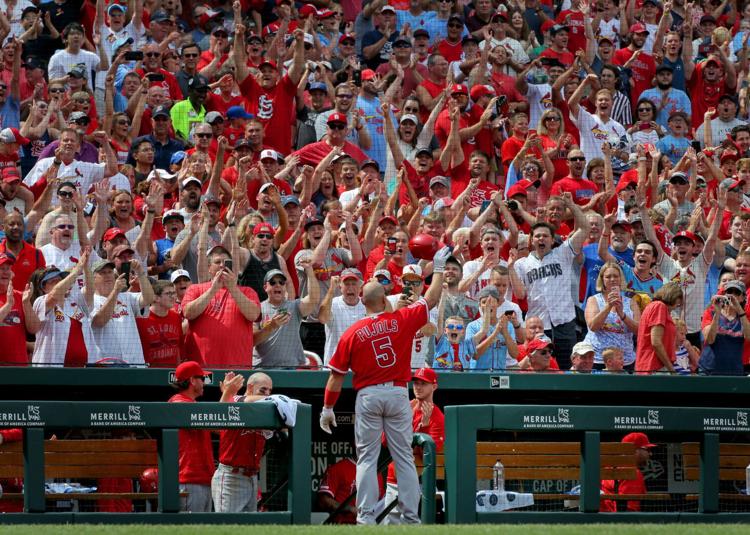 Cardinals host Angels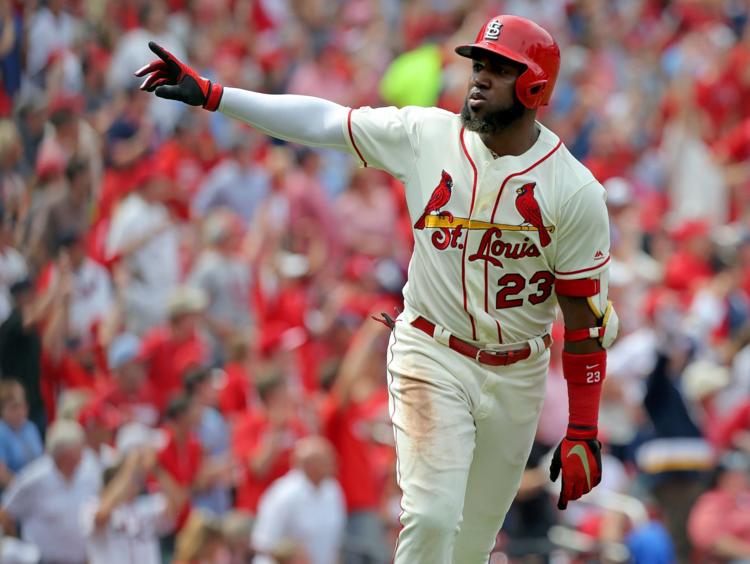 Cardinals host Angels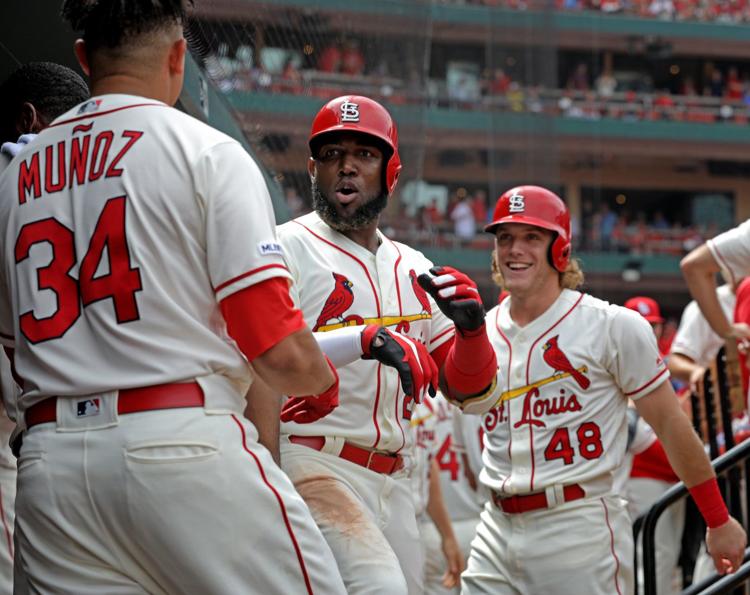 Cardinals host Angels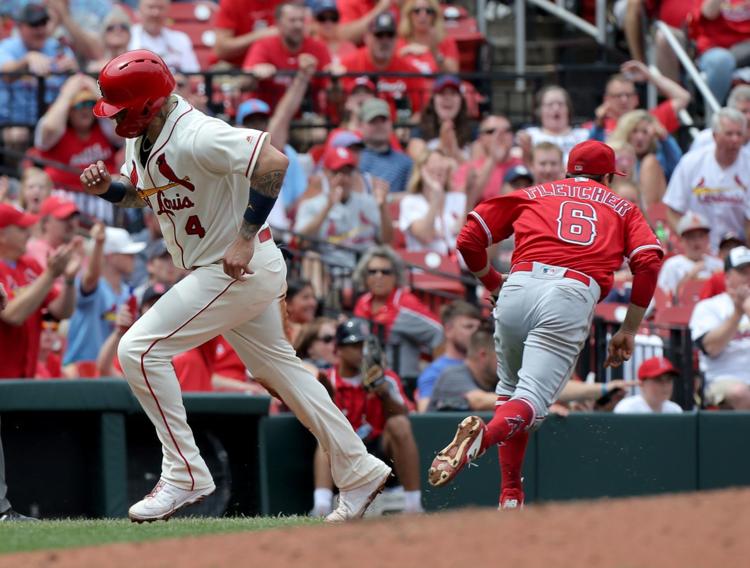 Cardinals host Angels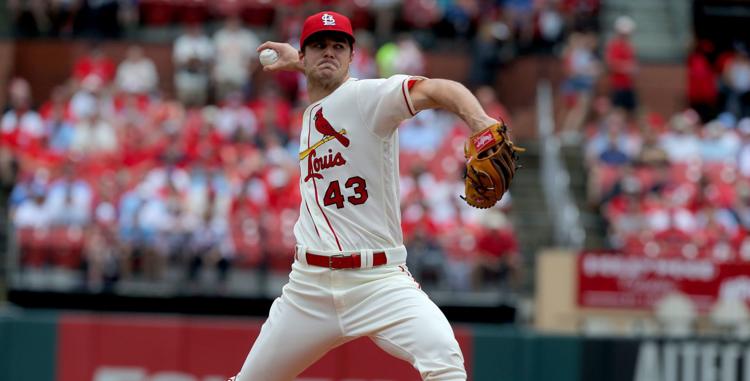 Cardinals host Angels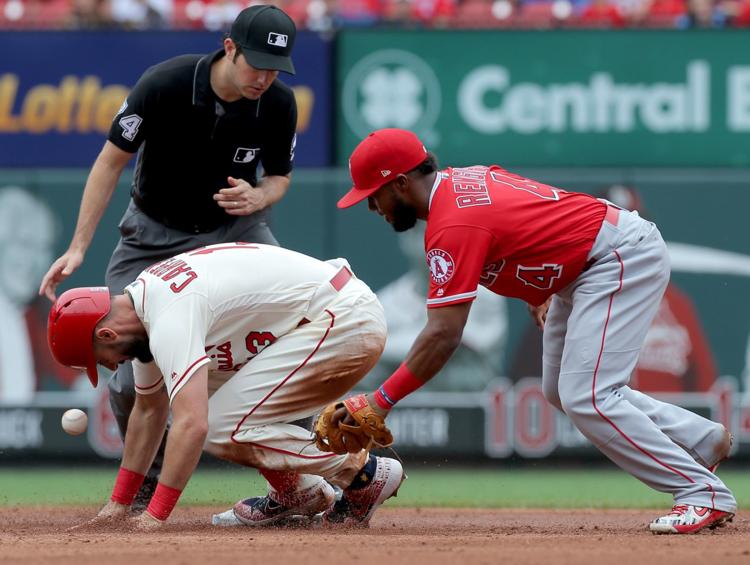 Cardinals host Angels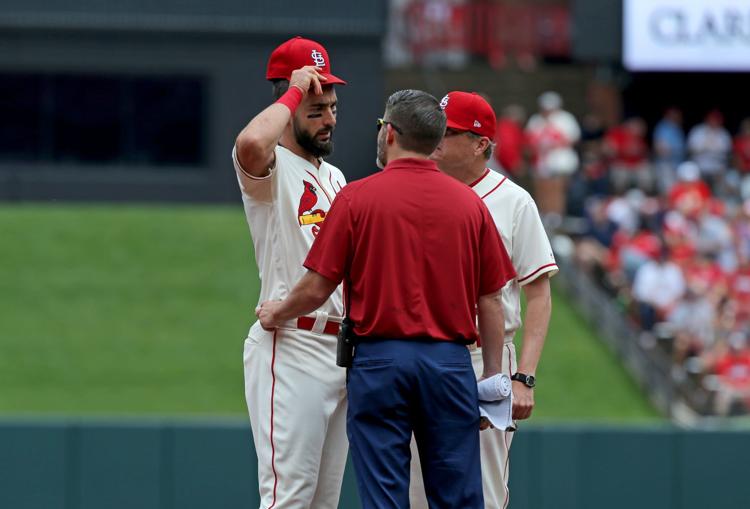 Cardinals host Angels
Cardinals host Angels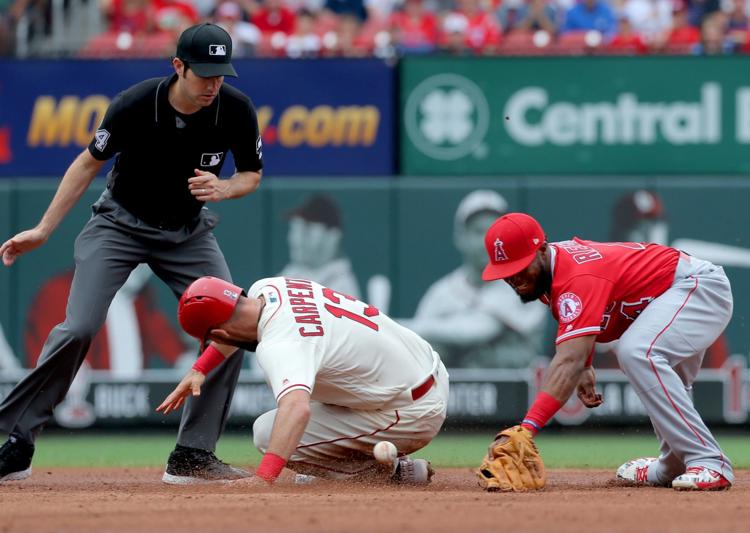 Rain delay before Cards take on the Angels